Getting an instant sign up bonus is a brilliant approach to get free money. The best part is that the welcome bonus offer can help you earn more money on the site you are joining.
It's all about making free cash by trying out GPT apps like Inbox Dollars and Swagbucks. Cash bonus is also a common feature of stock investment apps like Uphold.
This post explores how to earn free money, gift cards, free stock, and redeemable points for registering on a new platform.
To get your finances in order, we shall be looking at apps that give a bonus to new members without any deposit requirement.
Granted, you can expect some qualifying activity before the extra payment is ready for instant withdrawal; it could be making a referral, using a specific amount, or trying out a new service.
Ready to chase instant sign-up bonuses? Below is a list of the best reward apps and websites where you sign up and get money instantly.
Instant Sign Up Bonus Apps
As a way to earn money free of charge from welcome bonuses, it's best to open an account on platforms that benefit you. So, don't be blinded by a bonus for new services that might cost you more money in the future.
My take is that sign up bonus for new users should come as an added reward to the money you'll already be making online doing stuff that you enjoy.
So, where can you earn money online and yet get perks for joining? Here are the top apps that pay easy welcome rewards:
Acorns – Get $20 For Sign Up and Referral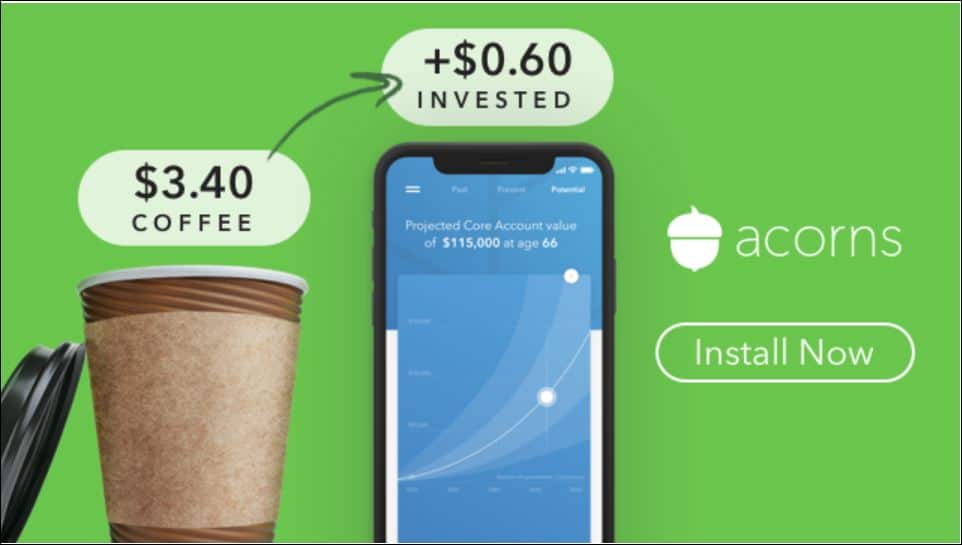 When thinking about the best app for micro-investments, Acorns immediately comes to one's mind.
This is a service where you can automatically invest your spare change from everyday purchases in a low-cost, diversified portfolio of exchange-traded funds offered by some of the world's top asset managers (including Vanguard and BlackRock).
Currently, you can sign up and get paid instantly, provided you join the app through a qualified referral. Your share of the referral bonus amounts to $20 which you can use to start investing. It's also worth noting that the signup bonus sometimes hits as high as $25.
What's more, as a promoter for Acorns, you can also earn $150 in extra money when you direct a new trader to the platform and they start investing.
Sign Up takes less than 5 minutes with no minimum investment required.
Get a $20 Referral Bonus with Acorns for a Limited Time
Cash App – Get a $5 Welcome Bonus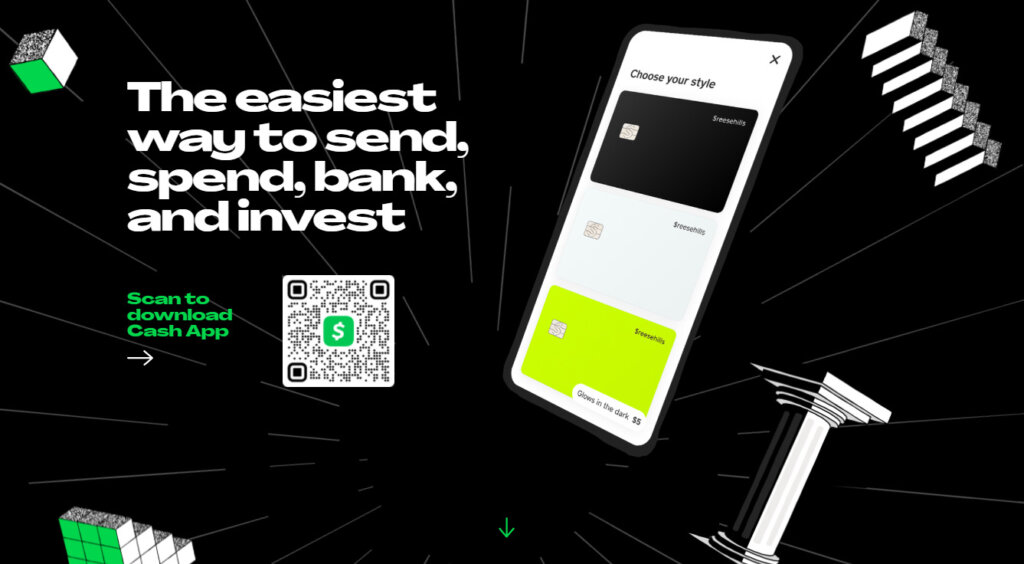 One of the best ways to transact on the go is through Cash App. It's easy to sign up on the app and it supports ACH deposits, Cash Card, referral bonuses, and physical money deposits.
For a free $5 Cash App bonus, sign up using my referral link, or use the unique code "ZFXCWHR". To access the money, activate your bonus by sending $5 or more via Cash App.
You can also earn $15+ Cash App money by referring friends or family.
Get Your Cash App Today for $5 Free
UPromise – Get $30 Towards Your Education

To get an instant sign-up bonus of $30 in free college money, become a member of UPromise. This is a 529 savings site that helps you achieve your college money goals and also hunts rewards for members.
As one of the best instant reward sites, UPromise just requires you to verify your email to get $5.29 free, and $25 more for linking your account to a bank or 529 account.
Even better, a successful referral earns you $25. The qualifying requirement is making $25 or more via the suggested cash-back offers. The site is legit with a 4.3 TrustPilot TrustScore.
Join Upromise and Get $30 Free
Robinhood – Up to $200 Free Stock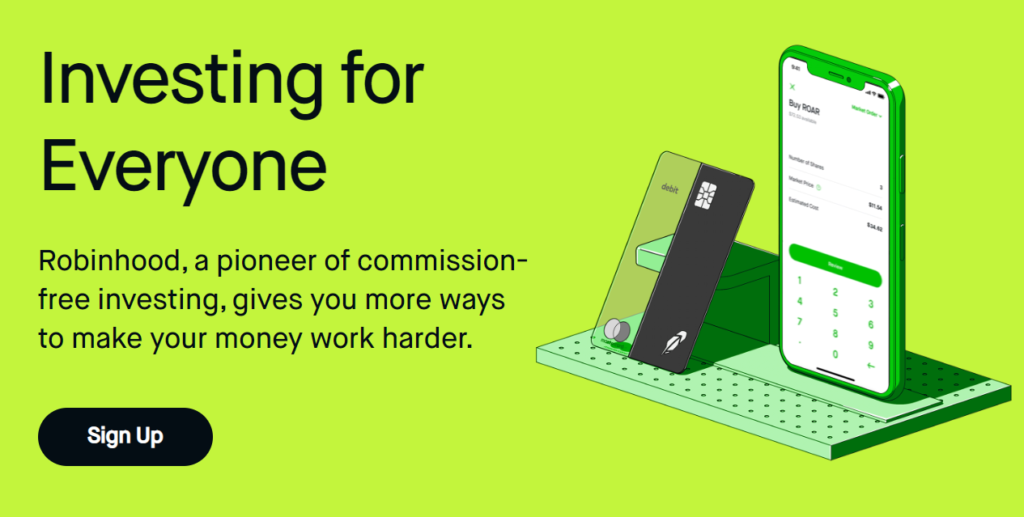 How does owning a piece of top American companies sound? That's the bonus perk you get for joining the fast-growing Robinhood investment app.
You get the bonus for signing up and linking your bank or card to your Robinhood account. Over the years, the perk varies, from $5 to $200. This is instant money that goes towards your first stock investment.
What's more, Robinhood rewards users for deposits, with cash prizes ranging from $25 to $1,000. The reward depends on the amount of the deposit and can be withdrawn in cash.
Start Investing with Robinhood
Tellwut – Earn 200+ Bonus Signup Points

This is a crowdsourcing site for both community and organization surveys. Individuals can create short paid surveys and benefit from huge voter panels from the US and Canada.
When you sign up, Tellwut awards you 100 free points and an extra 125 points when you complete your user profile. Further, every new referral gets you 25 points.
Other freebies include up to 15 points for answering queries and more points for creating surveys. Payment is via virtual cards like a USD 10 Amazon gift card or cash through PayPal.
Register on Tellwut and Claim Your Bonus Points
Groupon – Free Promo Codes and Coupons

When looking for the first shopping deals, Groupon is usually among my first online stops. Basically, signing up guarantees me lots of discounts on everything from electronics to Costco membership deals.
As a first-time user, Groupon offers codes for discounts of up to 80% on select items. The offers include saving on travel, parking, car service, cinema tickets, and expeditions.
Also, through the Groupon affiliate program, you earn a $10 commission after your friend spends just $10 on the marketplace.
Start Selling on the Groupon Marketplace for Free
Sign Up and Get Money
One way to make money from GPT apps is through sign-up and earn offers. For most applications, you also get to earn cash back for purchases, accumulate redeemable points, and win merchandise through contests. Interested? Find the best ways to get sign-up freebies from the site below:
Albert – Enjoy a $150 Bonus Offer
This is a mobile app that you can use to set up ACH transactions without a bank account. The app is supported by Sutton Bank, one of the partner banks of Cash App.
Looking to sign up and earn $100 or more? New Albert users earn $150 upon getting a $500 qualifying direct deposit. Other terms for accessing the bonus include spending $200 on your card for specific purchases within a 90-day period.
Albers users also enjoy up to $250 in paycheck advance at zero interest. Additionally, the app features real finance experts, under the Genius forum, to help you invest and access timely money advice.
Get Your $150 Welcome Bonus Here
PayPal – Get $100 Free Money

PayPal, arguably the best app for money transfer, offers a $10 sign up bonus to new members. You also get $10 free PayPal money when you refer a new member to the platform.
The best part is that you can sign up and earn $100 by making 10 successful referrals; just remind your friends to spend at least $5 within a month of joining PayPal.
The perk is in the form of points, with 100 PayPal credits awarding you $1. You can instantly withdraw the money to your bank account, third-party mobile money app, make a purchase or transfer the cash to other users.
Other PayPal rewards worth chasing include points and cash back for eligible purchases. What I like most about the rewards is that you don't need to opt in, all you need is a PayPal account!
Dosh App – Cash Back and Great Deals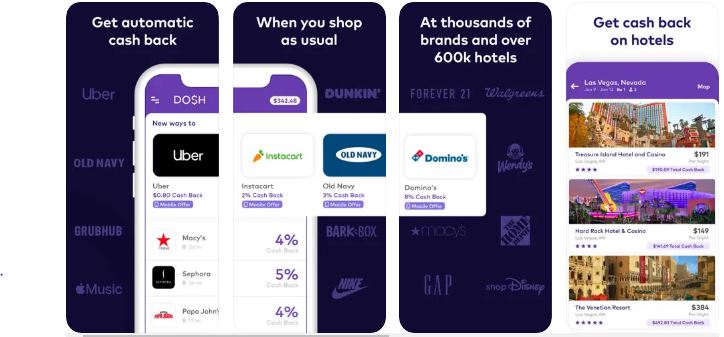 This is a shopping app with thousands of cash-back offers. Everyday purchases on the site can make you hundreds of dollars in savings through this unique card-linked deals platform.
You can get unmatched deals on travel, hotels, clothing, games, and more on Dosh. Users are free to withdraw cashback earnings of $15 or more via PayPal or Venmo.
Spruce – Earn a Bonus of $50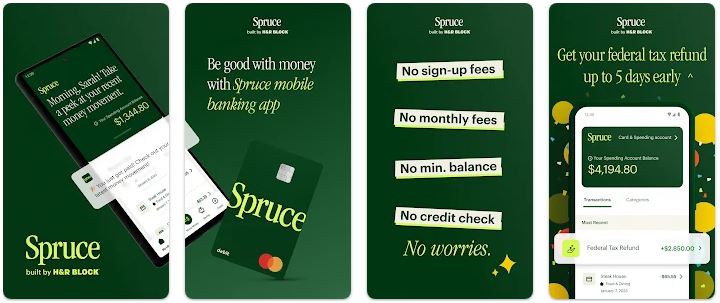 Looking for a new app that is free to use and has a great sign up bonus? Try Spruce, a banking app designed for budding personal finance managers.
The app offers a great way to save money via budgeting tips, an easy-to-use savings account, and tax refund recommendations. Further, no minimum balance is needed to open a Spruce account and you earn cash back from select retailers.
New Spruce applicants can get $50 after receiving $200 in deposits. The app also provides your credit score for free and teaches you how to improve your rating for better financial credit deals.
Join Spruce Today for Your $50 Bonus
DoorDash – Perks + Incentives

This is a food, groceries, and beverages delivery app that pays around $15 to $17 per hour on an average.
Dashers get to earn incentives for completing a certain number of deliveries in a set amount of time and completing back-to-back deliveries in a row (referred to as Delivery Streaks). For example, if you complete 150 deliveries at a combined total earning of $1,500 within a month, you get an extra $250.
Similarly, the more sets of consecutive deliveries you accept and complete, the more money you will make. You do not have to opt in to participate in the Challenge. You can track your progress under the Challenge details page in the Dasher app.
Get Your First Check This Week With DoorDash
SoFi – 10 Dollars Bonus
This is a banking service geared towards members' financial independence via tools, facilities, giveaways, and advice. The platform was founded in 2011 and now boasts a 6m-strong user base.
Currently, new users access a $20 bonus for installing the app and opening a SoFi account. Additionally, you can earn between $75 to $1000 in referral commissions depending on your direct deposits ($1k or more) after becoming a member.
Other perks of using SoFi for your financial needs include getting your paycheck early, and 4.50% APY on savings.
Create a SoFi Account for Your $20 Bonus
Instant Sign Up Bonus No Deposit Apps
To get instant cash, you can join apps that don't require deposits for account activation. Many of these apps offer PayPal cash and free gift cards as payment for surveys and other online tasks. In most cases, ways to sign up include via apps, websites, or simply adding a browser extension.
Nielsen Panel – Earn $50 Free Money

The digital landscape is everchanging and Nielsen pays you to lets you earn a USD 5 sign up bonus to gather data for your internet usage. That's not all, each device you register on Nielsen gets you $60 free money!
You get to share data in up to 3 devices, meaning you can make up to $180 in a year. This is free cash without any deposit requirements or monthly payments.
You get the bonus when you sign up and participate for 30 days in simple surveys on the site. You can access the cash via an Amazon card or PayPal account.
Register To Claim Your $50 Nielsen Bonus
InboxDollars – $5 Free PayPal Cash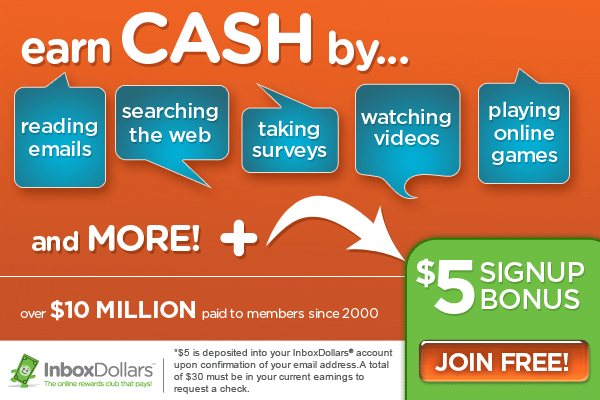 This is one of the best survey platforms that pay via PayPal as well as gift cards, or checks. Users are rewarded for activities like watching ads, uploading receipts, and browsing.
This is also a survey site with studies paying between $0.50 and $5, and taking 3 – 25 minutes to complete. The app also makes it easy to get 1.5% to 15% cash back on everyday products.
New members are welcomed with $5 that can be withdrawn after they accumulate $10 more in rewards. The site is legit with a 4.2-star rating on Trustpilot, from over 38k reviews.
IndoxDollars is also available in Android and Apple apps.
Join Inbox Dollars and Get $5 Free
Swagbucks – $10 Sign up Bonus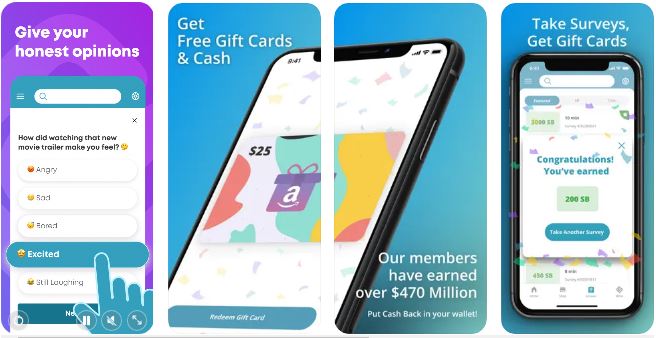 This is a survey site that pays up to $5 per study. You get your cash via PayPal or through vouchers for popular retailers like Amazon and Target.
Users also earn points for browsing, playing games, and discovering online shopping deals. Bonus payment for new applicants is $10 which is paid after you complete at least $20 shopping activity.
The minimum payout is $3 and the site extends membership to teens as young as 13 years.
Other Swagbucks perks include Bitcoin payments (since 2022), discounted gift cards, and free promo coupons and codes.
Register to Claim Your $10 Swagbucks Bonus
YouGov – $1 Sign Up Bonus

You can get paid instantly for signing up on YouGov, a leading UK-based market research company. The platform caters to the US and the UK market, plus other countries like Singapore and Vietnam.
New survey takers are rewarded $1 as a welcome bonus and get to participate in studies paying $0.20 – $2. Teens 14 years and older can join the platform for rewards such as cash, gift cards, and mobile credits.
The site is legit, comes with thousands of diverse survey opportunities, and is rated 4.5 stars on Trustpilot.
Become a YouGov Surveys Member
Zap Surveys – Earn $2 to Sign Up

Zap Surveys features paying studies for all demographics. You can earn bonuses on daily surveys and location studies.
New Zap members also make $2 easy for completing a profile questionnaire and other demographic quizzes. The site is popular with at-home survey takers for its easy interface and easy daily survey challenges.
That's not all, your dashboard features the surveys that match your profile, complete with expected pay and time to complete different jobs.
This helps you to only choose the high-paying surveys or ones that match your free time.
OneOpinion – $5 Sign Up Bonus for Studies

This is a research platform that pays GPT online workers for their opinion on products, services, people, and programs. The average payout for answering questions is between $0.05 and $2.50.
OneOpinion surveys earn you points at the rate of $1 for 1,000 points. The minimum payout is 25,000 points with a welcome bonus of $5 to help you reach your first cashout fast.
When joining the site, note that the signup process is a tad different with a chatbot taking the lead. Worry not though, the app is completely legit, albeit low on the rewards scale.
Join OneOpinion for Your Free $5 Bonus
Best Sign Up Bonus Websites
Sign-up perks can also be accessed via shopping websites that hunt for cashback on your behalf. The list also includes finance platforms that help you plan how your income is spent, as you build credit. On the right site, you can also earn bonuses for hitting transactional and investment goals.
BeFrugal – Earn a $10 Sign Up Bonus & Cashback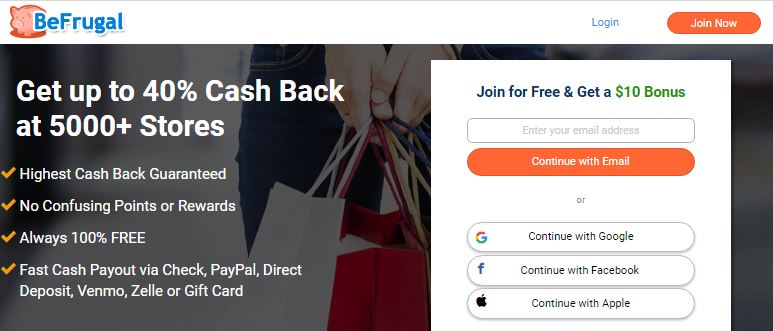 As the name suggests, BeFrugal is a site for members looking to practice frugal living. In particular, the site gets you cashback deals as well as tools such as car fuel and cost calculators.
Users are able to view the incremental savings they make via the site from discounted deals. The site also allows you to apply coupons and codes as you shop remotely.
BeFrugal signup bonus only requires you to make $10 in cash back before you can withdraw the amount. This is a great deal since you can save more times the minimum in one or a few deals.
You can also make more online money by referring friends for $25 per referral; your friend also gets paid $10 for using your link. The main requirement is to earn the minimum amount ($10) within a year!
Join $10 to Claim Your New Member Bonus
Rakuten – Get USD 10 Sign Up Bonus Money

This is my go-to site for a $10 sign up bonus instant withdrawal reward. Primarily, this is a shopping site that shares commissions for directing you to specific retailers and offers.
The condition for getting the 10 bonus is spending at least $25 on your online shopping. You also get cash back for your purchases on items like clothes, groceries, and electronics, as well as rideshare payments.
Rakuten rewards users via PayPal at a minimum cashout of $5. For more free money, the site pays you $30 whenever you refer a friend and they make cashback-worthy purchases within 90 days of joining.
StellarFi – $5 Bonus for New Users
This is a platform for helping you pay bills on time and ensure that the activity is reported to credit bureaus. Essentially, the service makes it easy for your bills to build your credit score.
At sign-up, new StellarFi users get $5 for free. Bringing in new users through your referral link also earns you a $5 bonus for each user.
Note, this is a paid service, with your welcome bonus going towards your first month's membership while your referral perk becomes available for bill payment.
Start Your StellarFi Free Trial
Current – $50 Instant Bonus App
Current is a mobile banking app with features such as direct deposit and debit cards. You get a $50 Sign Up Bonus when you use the code WELCOME50 during account registration.
To withdraw the bonus, first, ensure to credit your account with at least $200 via direct deposit. The offer lapses within 45 days.
Referring a friend also gets you $50, with your friend getting a similar amount for using your code and meeting the qualifying deposit. Other perks of this investing app include:
Credit building with every swipe.
Zero annual fees.
4% returns on your savings.
Crypto trading starts at only $1.
Join Current to Claim USD 50 Sign Up Bonus
Tada – $15 Sign Up Bonus & $10 Cash Back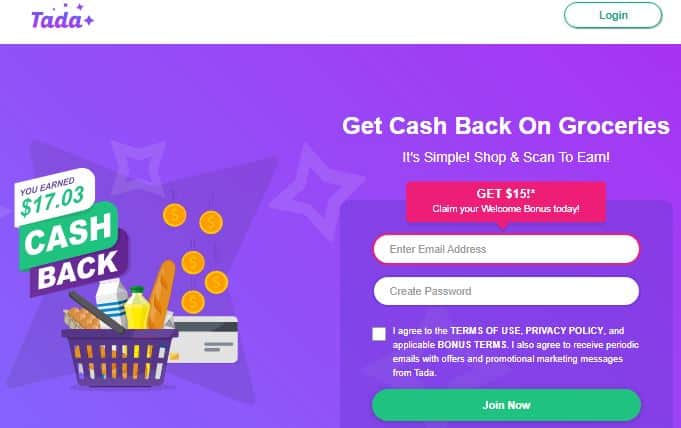 This is a shopping platform that features stores such as Amazon, HSN, KOHL'S, QVC, Laura Gelelr, Verizon, and Walmart. It offers great deals on products like smartphones, uniforms, furniture, and mobile games.
First-time Tada members can claim $15+;
$5 for scanning your first 2 receipts.
$3 for linking a merchant account to your Tada app.
$2 for purchasing and scanning a qualifying item (products with $0.20+ cashback) from Tada.
$10 for spending $25+ on the Tada marketplace.
You can claim your Tada bonus rewards for PayPal & gift cards.
Join Tada For Your $15+ Instant Bonus
Upgrade – $200 Bonus Offer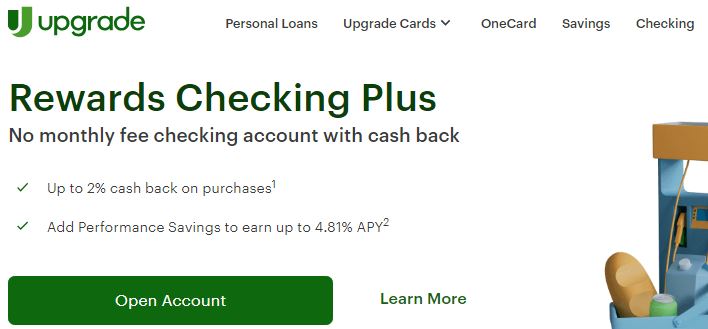 This is a banking and rewards application that offers a $200 sign up bonus. The website is an A+ BBB-accredited with a 4.5/5 score.
It has no annual fees, offers 1.5% cash back, and gets you access to credit lines of up to $50k. So, if you need cash fast, this is a highly recommended personal loan app with uncomplicated qualifying requirements.
To access your initial reward, you need to open an Upgrade checking account and make qualifying debit card transactions.
Open Your Upgrade Account to Get Loans
Uphold – $25 Sign Up Bonus Instant Withdraw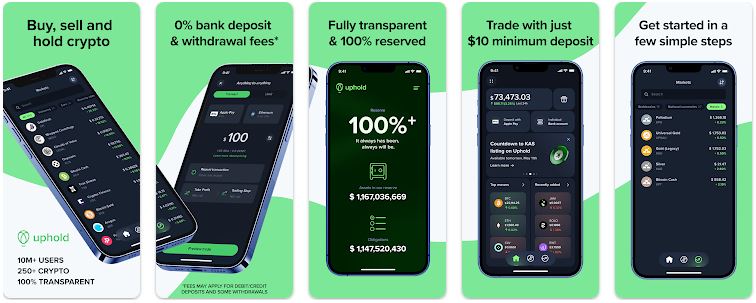 This website is your way to earn cash from the many cryptos assets in the world. The service allows members to buy, sell, hold, convert, and transact using different cryptocurrencies.
As one of the best apps for virtual currency, Uphold features over 250+ currencies and serves users in 150+ countries. To get started on Uphold, you just need a $10 minimum deposit.
You can also trade in fiat, equities, and precious items like gold on the site. New users get a USD 25 Sign Up bonus after trading with at least $250 credited via a linked bank account or card within 30 days.
Qualifying referrers and referees also earn $20 each with the bonus deposited into your Uphold account as Bitcoin.
FAQs
1. What App Pays You Instantly for Signing Up?
Apps that give you free money instantly include Cash App, Swagbucks, Inboxdollars, Rakuten, Pinecone Research, and Survey Junkie. These are apps with diverse mandates including surveys, financial management, and cashback deals. Other apps like PayPal, Uphold, and Albert offer high bonuses but at more stringent conditions, such as a $1k credit transaction.
2. What App Will Give Me $10 Instantly for Signing Up?
Survey platforms are usually top on the list of apps for $10 free registration money. Such sites include Swagbucks and Rakuten. Shopping apps like BeFrugal and Groupon also award ten dollars to new members. Typically though, you need to complete a simple task like confirming your email or profile or making a purchase to cash out the signup money.
3. What Sites Give You Money for Signing Up?
You can claim such freebies from PayPal, Ugrade, StellarFi, Uphold, Spruce, DoorDash, and Robinhood. Notably, instant free registration money and virtual gifts are standard practice for most rewards sites. While some of the rewards are instant, most sign-up prize policies attach a qualifying activity that sets you apart as a serious partaker of the site's services or job offers.
4. Which Sites Give You $200 for Free?
Unless you win the money on a contest through a rewards site, don't expect to land $200 free. That said, if you can meet qualifying activities like referring friends, making a direct deposit, or growing your income, you can get a $200. Sites with such high-reward opportunities include Upgrade, DoorDash, Albert, and Robinhood.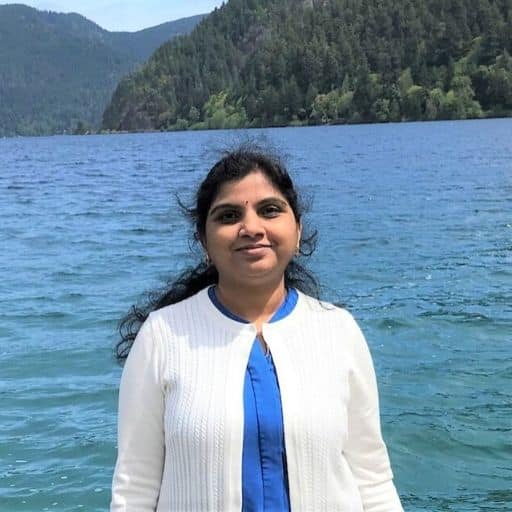 Howdy Folks, thanks for stopping by my blog.
I'm Swati, a proud mom, dedicated side hustler, full-time blogger, and a recognized millennial work-at-home expert. My expertise has been featured on esteemed platforms such as Forbes, CEO Blog Nation, Referral Rock, Vital Dollar, Databox blog, and many more. I have embarked on this incredible journey to share my firsthand experiences in the world of online income generation and to assist all of you in earning money from the comfort of your homes.
Join me in my mission to revolutionize the way we make money and achieve financial freedom. Trust me, it's not as challenging as it may seem!
Together, let's explore the boundless opportunities and pave our paths towards a prosperous future.