With the ability to track so many of our personal items today, how to track cash app card wouldn't be a far-fetched query.
Thanks to advancements in technology, tracking misplaced or lost items both big and small can be as easy as inputting an item's details into a tracking system, installing a tracker, and keeping track via an app.
Unfortunately, tracking of physical location doesn't work with cards whether these are debit cards, credit cards, or ATM cards.
The Cash App card is no different; you cannot physically track cash app card shipping or cash app card delivery. The same case applies when you have misplaced or lost your Cash Card.
This doesn't, however, mean that you remain in the dark concerning your Cash App Card acquisition process or in the instance when you have no idea where your card is.
Keep reading for more insight…
Can I Track My Cash App Card Delivery?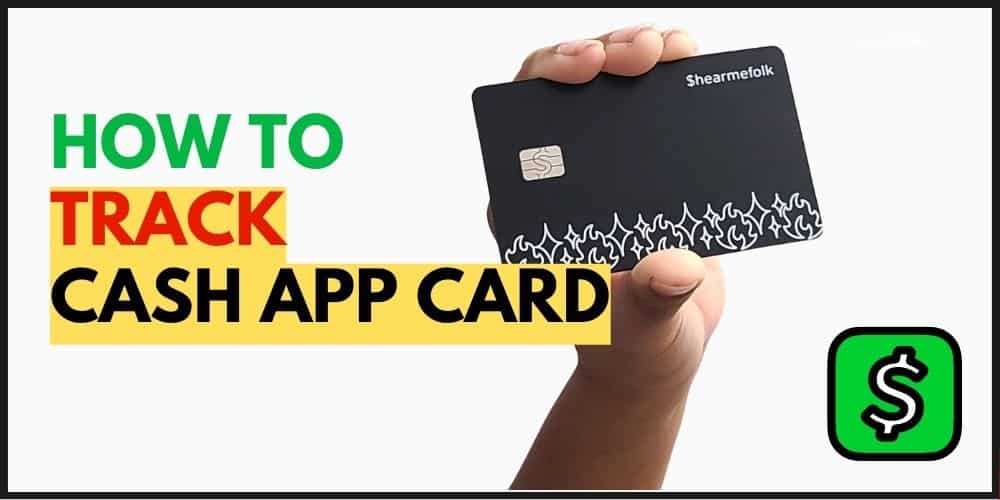 You cannot track the delivery of your Cash App card. Once your Cash App Card is approved, it should arrive in 14 days.
However, in case the delivery period has lapsed or you just want to know how the process is going, you can check the status of the shipping process by contacting Cash App customer support.
Here's how to go about it:
Go to the Cash App on your phone
Click on Cash Card Image
At the bottom, opt for 'Cash Card Support'
Opt for 'Go to Support'
Pick 'Cash Card Delivery' Option
Next, click on 'Contact Support' and Initiate a chat using the 'Chat' button
Once a Cash App representative is available, inquire about the status of your Cash App Card– whether it is already dispatched and for how long you should wait.
How to Track Your Cash App Card If Lost?
There's no way to track a lost or misplaced Cash App Card. This is because Cash Cards and other cards are not fitted with GPS tracking software to enable tracking.
If you have just misplaced your card in your house or left it in a place you are likely to get it back, you have the option of disabling it for a short while until you get it.
To lock your Cash Card for a while, click on the cash card icon on your app and opt for 'Lock Cash Card'.
Here's what you can do to enable security lock to prevent fraudulent payments from your Cash App
Go to the Cash app
Tap the Profile icon on your home screen
Toggle the Security Lock On.
Confirm with your PIN or Touch ID
Notably, most transactions (other than recurring payments) will be denied while your card is disabled even if you eventually find it. Nevertheless, you can still pay for goods and services even when you don't have a Cash Card.
To enjoy the convenience of using a Cash Card, a replacement is inevitable.
On the other hand, if you suspect that your card is lost or stolen, you can have Cash App deactivate the card.
Here's How to Replace a Lost Cash Card:
Tap the Cash Card Image on the App.
Go to 'Cash Card Support'
Choose 'Report your Cash Card' option and explain what happened to your card
Opt for 'Card Missing' or 'Card Stolen/Compromised' here
If you go with the first, you can opt for a replacement card and reorder your current card design for free. If not, design a new card starting at $5
Cash App will prompt you to enter personal details that may comprise your name, card number, recent account activity, and any other user information deemed necessary.
How Long Does It Take for the Cash App Card to Arrive?
The Cash App Card should arrive within 14 business days. This is the time it takes for your application to be received and the card to be prepared and shipped.
How Do I Know When my Cash App Card is Delivered?
The best way to know that your Cash App Card is delivered is to keep checking your mailbox within the 10 business days after the shipping notification.
How Do I Find My Lost Cash App Card?
Unless you look for your Cash App Card physically in places where you could have left or misplaced it, there's no way to electronically track or find it.
If you can't find it, you will need to report your card missing so it is deactivated and to apply for a replacement Cash App card.
How to Track my Cash App Card In Mail
Since it is sent through regular mail, tracking your Cash App Card is not possible. Hence, there's no tracking number for Cash App Card.
You'll receive a notification once your Cash Card is ready and shipped and have to wait for up to 10 business days for it to arrive in your mail.
Some Cash App users have reported delays on deliveries but it usually doesn't go beyond 14 days.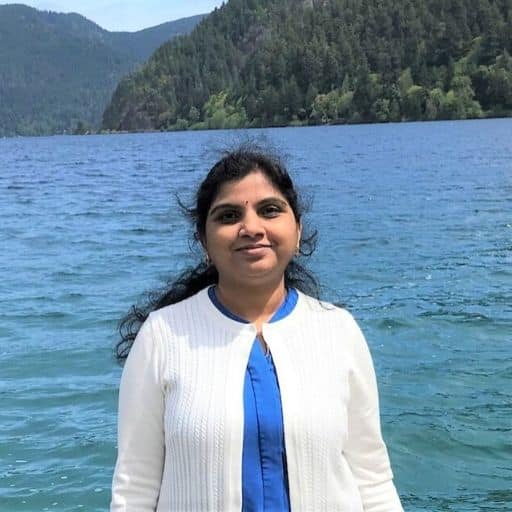 Howdy Folks, thanks for stopping by my blog.
I'm Swati, a proud mom, dedicated side hustler, full-time blogger, and a recognized millennial work-at-home expert. My expertise has been featured on esteemed platforms such as Forbes, CEO Blog Nation, Referral Rock, Vital Dollar, Databox blog, and many more. I have embarked on this incredible journey to share my firsthand experiences in the world of online income generation and to assist all of you in earning money from the comfort of your homes.
Join me in my mission to revolutionize the way we make money and achieve financial freedom. Trust me, it's not as challenging as it may seem!
Together, let's explore the boundless opportunities and pave our paths towards a prosperous future.