Are you in need of places to sell textbooks?
If you have old textbooks lying on your bookshelf instead of throwing them in the trash, it's time you sold them. They can earn you about 80% of the value you bought them. Above all, this is an amazing side hustle for college-goers looking for some extra cash.
Yes, you heard me right, there are former and current students willing to pay top dollar for both new and secondhand books. In this article, I did the groundwork on your behalf and came up with the relevant places you can sell textbooks for cash.
There exist several book-buying and selling platforms, but I get it, you want to maximize your profits and avoid unnecessary charges. To help you in the search, below are the best places to sell textbooks for money.
Before we get to that, did you know that you can make money flipping books? Here is how:
Flipping Books for Profit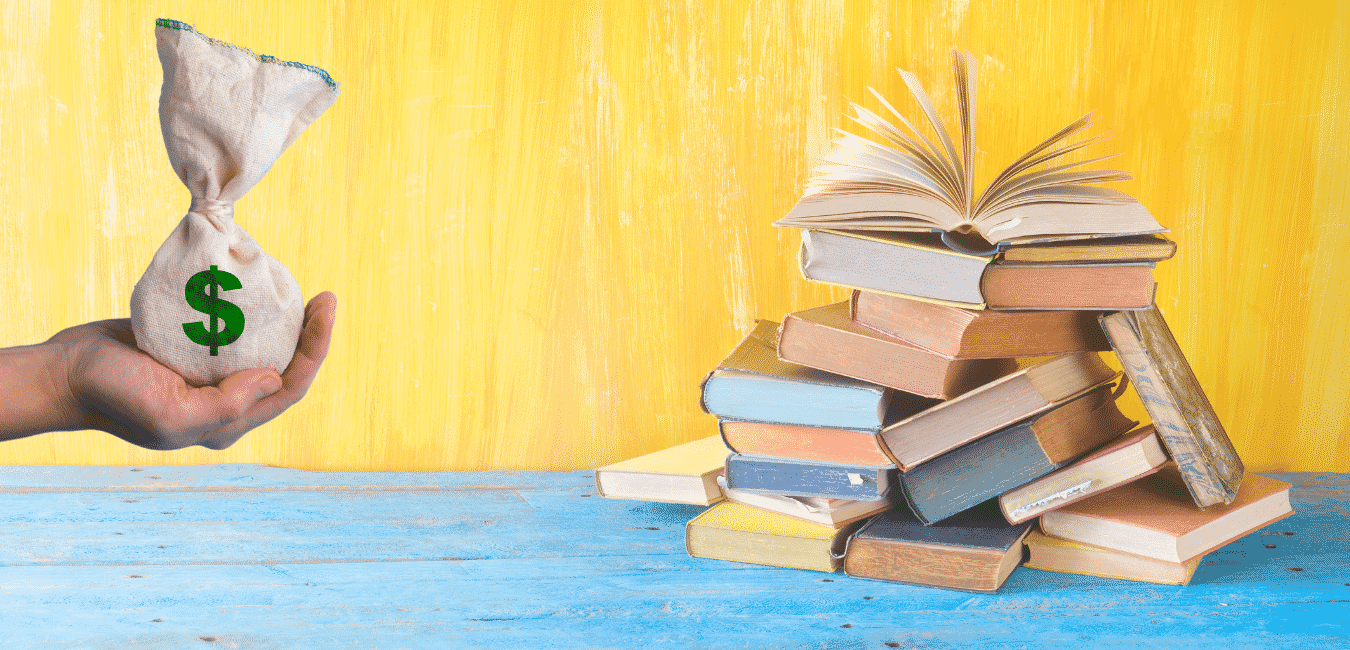 Flipping is whereby you purchase something at a cheaper price for the purpose of reselling it at a profit within a short time.
As such, flipping is not only a good business model but also an excellent way to sell textbooks for money. The main challenge is that, for the business to stick, you'll need a continuous supply of books.
Even with a steady supply of books, flipping is easier said than done. Apart from finding the best platforms for reselling books, you need to know how to market your business and maximize profits.
To get you on the right entrepreneurial path, sign up for Flipper University's Niche Book Profits training.
Where Can I Sell Textbooks for Cash?
So, where do you resell these books?
There exist several websites and places where you can sell these books at fair prices. By making enough profits you can adopt this business as your main income source or side hustle.
1. Valore Books
If you are looking for a place to sell textbooks for money, Valore Books should be on top of your checklist. This site gives you one of the best deals you can get on the market. To get price quotes for your books, you have to enter your books' ISBN numbers.
If satisfied, proceed to sell your book by printing a prepaid shipping label. Note that Valore Books requires you to sell books worth a minimum of $15, weighing 70 pounds (31.7kg). Shipping is entirely free and you get to track your order on the platform. Payment is made via check or PayPal.
Also Read: How to get free books mailed to your home
2. eCampus
eCampus lets you sell several book genres including textbooks, novels, biographies, non-Fiction, and basically any other book in your collection.
Just like in other bookselling platforms, you have to enter your book's ISBN number to get instant quotes. Pick the best price then ship your book to eCampus's warehouse.
Payment is made through PayPal, check, direct deposit, or in-store credit, and takes about 3-5 weeks. With store credit, you'll also receive bonus points from successful sales.
Alternatively, if you have multiple books you wish to purge, you can become eCampus' marketplace seller. Here you can list your books for buyers to see and buy. The commission is 15% on every sale you make with the company covering shipping costs. What's more, over 1 million students use this site so you can make quite a lot of sales.
3. Chegg
This is a platform dedicated to fair prices when renting, buying, or selling textbooks. Even more, students from anywhere in the world can get online teachers on this website. This means that as a seller, you'll have a large market to work with.
How to sell textbooks on Chegg
You start by entering your book's ISBN number then Chegg responds with quotes for your book. When selling many books, you can enter several ISBN numbers for different books, separated by commas.
If you're satisfied with the quotes, the next step is to ship your books to Chegg. You'll be paid immediately your books reach them, which can take about 10-15 days.
4. BookFinder
This bookselling platform has a pretty old layout, but don't let this take away the fact that it's still one of the best places you can sell textbooks online for the highest cash prices. It has dominated this market since 1997.
To prove its credibility, some giant media houses like The New York Times and Forbes give positive reviews due to BookFinder's contribution to the textbook market.
As the name suggests, this platform connects you directly to other websites that list books on sale. Among the platforms, they connect to include Amazon, sellbackyourbook.com, and BooksRun.
To search for offers, enter your book's ISBN number, title, or author then BookFinder responds by giving you offers from other bookselling platforms. Choose the best offer then click on their link to sell your book, without them taking any cut.
On the downside, BookFinder is only available for use by people in the USA, Canada, and the UK.
If you are in the UK, you can access BookFinder under the JustBooks search engine.
5. Bookbyte
Bookbyte is one of the oldest platforms where you can sell textbooks for cash. It was launched back in 1999 meaning it has been in business for over 2 decades.
Selling second books here is pretty straightforward, all you are required to do is enter your book's ISBN, title, or related keywords.
Next, click "search" and you'll see some offers for your book. You can either accept or decline. To accept click on "continue sale".
What I like about Bookbyte is that they take care of the shipping costs. You need to mail your book to them within 5-7 days before the 30-day locked buyback quote expires.
It takes about 4-14 days for your book to reach Bookbyte after which you'll receive your payment through check or PayPal.
Note: Bookbyte offers the same price whether your book is new or used. The only condition is that your book has to be resalable which means that it should be in good condition with minimal damage.
6. eBay
eBay is a busy marketplace where you can sell anything including your old books. However, you may find it hard to get book buyers here since the platform isn't dedicated to selling books only.
How to Sell Textbooks on eBay
You have to set up a seller account on eBay and link it to your PayPal account. You can list a maximum of 1000 items in a month, with the service costing you nothing for the first 200 books.
Beyond that, you have to pay £0.35 per item. This platform also takes 10% from each of your sales as their commission.
To list your book here, you are required to enter your book's ISBN number, price, shipping fees, and the book's condition. Additionally, there is a comment section where you can add any info or description regarding your book.
7. Cash4Books
Ready to earn cash by selling your old books?
Cash4Books is the perfect choice for you. It works just like other textbook selling platforms where you're required to enter your book's ISBN number, receive an offer for your book, then proceed to sell it.
To ensure smooth selling, you'll receive and print a prepaid label to ship your book. Don't fret, shipping is entirely free with Cash4Books. Additionally, you can sell 5 books at a go by entering 5 different ISBN numbers for each book.
However, if you intend to sell high school books, this isn't the right platform for you. Cash4Books only accepts college and university books and they must have been published as recently as 2016 or later. Payment is made within 13 days on average, from the day you mail your books.
Payment is sent either through PayPal or check. Worried about PayPal fees?
This platform takes care of that too; you receive the full amount!
8. Student 2 Student
No need to search for bookstores to sell your old books. As the name suggests, Student 2 Student lets you sell your books to students directly. The website comes with no middlemen or shipping fees, making it one of the best places to sell used textbooks.
Here, you don't sell your books to other bookseller websites instead, you sell one on one to a buyer.
How does it work?
When you enter the name of your book in their search bar, this site connects directly to an interested buyer- primarily a student on campus. You can meet up with this student in his/her college or set up a secure location.
Payment will be made directly to you in cash by this student. Selling directly to students saves you the hassle of searching several websites for a buyer.
You can use Student2Student on your smartphone by downloading their app on Google Play or App Store.
9. Bookscouter
Bookscouter seller website works the same as BookFinder. It's an aggregate platform that lets you enter your book's ISBN number, and then responds with multiple offers from other book buyback websites.
It scouts offer from around 30 platforms, including Chegg and Amazon. This is a good thing since you get to pick the best offer.
This website is one of the best sites to sell textbooks online since it has a mobile app where you can view buyback prices, vendors, and vendor ratings from your smartphone. Another thing I like about BookScouter is that they offer free shipping for your books.
Bookscouter is available on Google Play and App store. Payment is via PayPal, direct deposit, or in-store credit.
10. Textbook Rush
Textbook Rush is yet another platform where you can buy, rent, and most importantly, sell textbooks online. First, you enter your book's ISBN to receive a quote.
The quote is valid for 7 days, so you have to act fast. If you're satisfied and accept the offer, you get a prepaid shipping label for sending your book to the company.
Generally, all their offers take about 20 days to process and you'll receive your payment within this time frame. You can choose to be paid through PayPal, check, or store credits.
Choosing store credits as your preferred payment method earns you an extra 5% of the total price. That's a nice way to get free money.
11. BooksRun
Sell textbooks fast with the BooksRun website. Unlike other platforms that give you offers from vendors in the background, this site is a vendor in itself. Thus, you get the best price for your book.
To get started, enter your book's ISBN number, and then proceed to "seller cart" to check out your book. Thereafter, print a prepaid shipping label and send your book to BooksRun. The website offers real-time tracking for your parcel.
You'll receive your payments within 4 days paid out through check or PayPal. However, with this site, the buyback value of your book(s) has to be at least $15.
BooksRun comes with an Android app that you can use to scan a book's barcode and get price quotes on the go.
12. Barnes and Noble
Searching for a place to sell textbooks online for cash highest price?
Try the Sell textbooks Barnes and Noble buyback program. However, this website places some strict rules and guidelines on the selling of books. For instance, you must sell books worth $10 and above.
Also, unlike most other book-selling sites, shipping, insurance, and delivery fees are your responsibility. On the flip side, you can sell multiple books at a go by entering several ISBN numbers and separating them with commas.
Payment is made through check or PayPal and it can take 1-2 weeks before the sale is concluded.
13. Amazon
Besides shopping, Amazon has an excellent textbook buyback program that pays up to 80% of the original value of a book. That said, 'sell used textbooks on Amazon' is not a cash offer, but rather, you'll receive a gift card a part of the trade-in.
Furthermore, with this program, you have to indicate the conditions of your book and be honest for the offer to remain valid.
If you prefer cash Amazon lets you sign up as an independent seller.
As an independent seller, you have to create your listing on Amazon by uploading your book's details and well-captured photos. This marketplace does, however, limit you to just 35 sales per month with a basic account.
Further, selling on this platform is can be a bit costly since it has put in place 15% commissions on your sales. You also have to consider shipping costs when selling your books on this platform.
How to Sell Textbooks Near Me
So, have you ever thought of selling skills or stuff in your neighborhood?
Instead of going for online platforms, you can market your textbooks to bookstores or students near you.
As you shall see, from the information below, this business model may prove more or less profitable – it all depends on how good the required legwork is.
Local Bookstores
You are probably used to buying books at your local bookstores. You should know that these bookstores also buy used books, on condition that the books are still in good shape.
Additionally, bookstores prefer popular books but that doesn't mean that they offer the best prices compared to selling online.
However, selling them locally will save you some costs such as shipping and monthly listing charges. You'll also receive your money instantly instead of waiting for days or weeks.
And the best part is – you can negotiate high prices for your books. But it's advisable to first give these bookstores a call in advance to avoid disappointments when you visit them.
14. Half Price Books
Looking for second-hand book stores?
Half Price Books is one of them. It has been in existence since 1972 and currently has 120+ stores across the country. You surely can't miss this store near your area. To sell books here, you have to carry them to their store.
If your book is accepted, you'll receive instant cash. They accept all kinds of genres including scientific, fiction, children, and literature books.
15. 2nd & Charles
This is another platform where you can sell second-hand items from several categories, including books. It has stores spread out in the US, including Pennsylvania, Florida, Texas, and other states. To sell here, start by checking for a store near you on their website.
Next, simply gather your secondhand books, head to the store, and hand the books to the staff for examination.
Typically, it will take a few days before you receive a text or email notification informing you of the staff's offer. Payment is made via cash or store credit, with store credit offering you more.
16. Next Door
Next Door is not a marketplace per se, but more of an online neighborhood social platform. It connects neighbors for better communication as well as security.
So as to remain relevant to the needs of its users, the platform also promotes the sharing of info to do with goods and services.
The fact that these are your neighbors, they may expect you to sell books at throwaway prices. So, don't expect to fetch high prices on this platform.
At the same time, platforms such as Next Door are good for textbook exchange between students, as they move from one level to the other.
Sell Textbooks Directly to Students
It doesn't matter whether you are still in college or have already graduated, you can still sell textbooks to students that are still in college. Students are always on the lookout for cheap stuff and old books work just fine for an in-session student on a small budget.
Make no mistake, students know how to bargain prices like pros. The upside is that you can low prices knowing that you'll have saved on commissions, shipping fees, and time.
Tip: Put an advert on the students' notice board indicating the book you are selling and include your contacts.
Interested students will reach you and you can discuss prices and a safe place to meet. You can also get interested students on some social platforms like Facebook and WhatsApp groups.
Sell Books Directly To Your College Bookstore
College bookstores are another easy places to sell both new and secondhand textbooks. They buy such books and resell them to students.
Don't carry your books and head out to the bookstore to haggle prices. You should first consult, via email or the phone, and get to know which books are in demand.
When you get the go-ahead to present your books, ensure that they come with as little damage as possible.
Sell Textbooks- Price Comparison
How do you get to choose the best price to sell your old books? You can do this by first comparing how much your book costs when new and on other textbooks buying/selling websites. This will help you place a fair price; not too high to miss out on a sale, or too low to sell at a loss.
Faqs:
1. Can I sell textbooks back to Amazon?
With Amazon's textbook buyback program, it's possible to sell previous book purchases from it. However, you won't be in control of the pricing. It is the company that presents you with their best offer and all that is left is for you to accept the stated price.
Payment is through an Amazon gift card. That said, you can target a higher cash price by listing your textbook to an Amazon seller.
2. Can you sell textbooks on Poshmark?
Poshmark is popular as a marketplace for clothes and accessories, but you can also sell textbooks on this platform. It has a "books" category where sellers can list their books.
The only condition is that the pre-owned book must be clean and in perfect shape. As such, it's not possible to sell textbooks with less than a stellar appearance on the platform.
3. Is it illegal to sell textbooks?
Selling and buying used textbooks is entirely legal in all countries. There exists no copyright law that restricts you from selling or reselling your used book.
The only restriction is copying a book or parts of it without the direct consent of the author or publisher. If found contravening these terms, you may face the law for theft of intellectual property.
4. How to sell textbooks fast?
Sell your used books on websites that buy second-hand items or alternately sell them in bookstores near you. Such places have a ready market for used books and they offer you good value for your books.
To minimize the waiting time, target websites frequented by students and college bookstores, especially during the first month of school/college opening.
5. How to sell textbooks in Canada and Australia?
The best places to sell textbooks in Canada and Australia include Student VIP, AbeBooks, and secondbind.
You can also list and sell books to readers in the two countries via websites with global reach. Such marketplaces include eBay, Amazon, and Alibaba.
Best Places to Sell Textbooks – Have you found yours yet?
There you have it!
These are just some of the top places to sell new, used, and secondhand textbooks. Listing your books on any of the platforms will save you the hassle and disappointment of looking for book buyers directly.
Remember that the condition of your books is a major deciding factor on how much you make from the resale.
So, always take good care of your books once the semester or school is over, for one day, you can make some much need cash from them.
One thing to take advantage of is the fact that book buyers are always on the lookout for the best deals. So, check how the prices compare across several of the platforms and start making money selling textbooks today.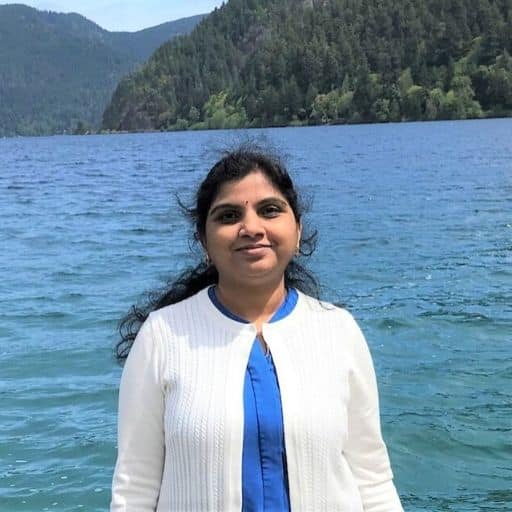 Howdy Folks, thanks for stopping by my blog.
I'm Swati, a proud mom, dedicated side hustler, full-time blogger, and a recognized millennial work-at-home expert. My expertise has been featured on esteemed platforms such as Forbes, CEO Blog Nation, Referral Rock, Vital Dollar, Databox blog, and many more. I have embarked on this incredible journey to share my firsthand experiences in the world of online income generation and to assist all of you in earning money from the comfort of your homes.
Join me in my mission to revolutionize the way we make money and achieve financial freedom. Trust me, it's not as challenging as it may seem!
Together, let's explore the boundless opportunities and pave our paths towards a prosperous future.