In this guide, I am going to cover everything on how to start a virtual bookkeeping business.
So, how good are your organizational skills? And, are you good at math?
If your answer is yes to both questions, then you are prime for an online hustle that pays 20+ dollars per hour.
Specifically, bookkeeping is the perfect pick for you. The thing is, according to ZipRecruiter, you can earn up to $25 per hour and over $50K per year, working from home as a virtual bookkeeper.
With virtual bookkeeping, your work hours are flexible, meaning that you can get involved in other legit work-at-home jobs for some extra income.
Your major concern right now is probably on how to start a bookkeeping business with no experience, right?
Well, this top-paying side hustle doesn't require you to possess any skills, knowledge, qualification, or experience to become a bookkeeper as there are affordable short bookkeeping courses to help you get started.
Nonetheless, having prior skills and experience is an added bonus leading to higher pay. But worry not, this guide will direct you to the best online bookkeeping courses.
What's more, virtual bookkeeping can see you make $60 per hour and $500 per day, working from home. Yes, it's that lucrative, just read how this amazing lady does it.
Let's begin with the basics of starting a virtual bookkeeping business from home.
What is Virtual Bookkeeping?
A virtual bookkeeper is just a normal bookkeeper who instead of conducting activities in an office, he/she works online from a remote location. Basically, your work involves managing, recording, and storing financial documents for a company or business.
Some clients will even let you do their taxes, manage invoices, and prepare financial statements on behalf of their company. As such, having a virtual bookkeeper as part of your staff is just another way of outsourcing bookkeeping services. These subcontractors work independently or as part of an agency that recruits freelancers.
Among the reasons why companies prefer bookkeeping virtual assistants is for them to focus on other important things like marketing, new developments, and customer growth.
How Does Virtual Bookkeeping Work?
Wondering how everything ticks when working remotely? Basically, when you get hired as an online bookkeeper, you are granted exclusive access to all business documents including bookkeeping software.
This makes it possible for you to log in and access all records in the comfort of your home. If you need to communicate with other employees in the office, you can do so through video conferencing apps like Zoom, Google Hangouts, and Skype.
To keep you in sync with what's going on in the office, companies use cloud-based accounting platforms like QuickBooks and Xero.
With such software, all changes take effect in real-time, both on your computer and at the office. That said, accessing such apps require you to have secure login credentials from your employer.
Is Online Bookkeeping Business Legit?
Running a virtual bookkeeping business is 100% legit provided that you comply with your country's business legal terms.
Many business owners avoid the hassles of books and document management. As such, they are on the lookout for bookkeeping virtual assistants. This has led to the emergence of companies such as inDinero and Bench that provide virtual bookkeeping services.
Bench accounting company has a 4.1-star rating on the Glassdoor website. That's not all, Trustpilot gives this online bookkeeping service a 4.7-star rating. This implies that virtual bookkeeping is a legit and satisfying freelance job.
These companies are just a few of the many that offer remote bookkeeping services. Also, as a freelancer, you will find bookkeeping gigs in popular job marketplaces such as Upwork and FlexJobs. These are legit platforms that list legit jobs.
Tasks Assigned to Online Bookkeepers
As stated above, a virtual bookkeeper conducts similar tasks to the common bookkeeper you find in an office. It's also worth noting that not all clients outsource the entire bookkeeping services. As such, you may find it easier to search for the following tasks when looking for a bookkeeping gig:
Tracking financial statements. This includes reporting profits and losses every financial year.

Manage cash flow records

Handling bank transactions like deposits and money transfers

Payroll processing

Business accounts management

Managing balance sheets and expenses
That's not all, your job may extend to filling taxes while working together with the in-house tax professional. In some instances, you'll be required to avail yourself of virtual meetings and discussions since you are in control of the company's financial health.
So, if yours is an hourly freelance job, every minute spent in such meetings means more money for you!
What Skills Do Virtual Bookkeepers Need?
As you'll notice, some of these tasks require you to be an expert in certain fields. Do you, therefore, need to be a certified bookkeeper? Let's look at remote bookkeeping requirements.
To begin with, you need to be good at:
Time management

Organization

Math

Communication skills

Computer literacy especially in data entry task

Software operations such as finance apps (Freshbooks or QuickBooks)

Basic bookkeeping skills
If you lack any of the above skills, there exist online platforms where you can learn and become a certified bookkeeper in a short time.
Do you need to have a college degree? The answer is no. This claim is backed up by Ben Robinson, the CEO of Bookkeepers.com, he says that most bookkeepers he trains possess little or no skills in accounting.
Register today for FREE introduction classes on Bookkeeper Launch.
How to Start a Bookkeeping Business with No Experience?
If you are a novice in online bookkeeping, you only need to have a computer, internet connection, and a payment account. This is because you'll be working online, either from your home or on the go, anywhere in the world.
As a beginner, you can acquire other skills from online platforms by taking part in bookkeeping courses. To get you started, Bookkeeping Launch can teach you the basic bookkeeping skills and you can later enroll in their full course and learn how to grow and scale your business.
Furthermore, he adds that you don't need to have a CPA to become a qualified bookkeeper. And coming from a person who has trained over 8400 independent bookkeepers, this is good news for beginners. Over 8400 people have gone through the training, with the majority being inexperienced candidates.
How to Start a Virtual Bookkeeping Business?
Want to become an online bookkeeper? Below is a breakdown of everything you need to do in 8 simple steps.
1. Funding
As with any other business, capital is the root requirement to fund your venture. You, therefore, need to have a rough figure of the startup cost.
Amazingly, the virtual bookkeeping business is one of the lowest-budget businesses. Don't be mistaken though, it's one of the top-ranking most profitable businesses, according to Entrepreneur Magazine.
Basically, you need a minimum of about $1000 to kick start your online bookkeeping business.
This amount can be used to cater for the main costs including internet, computer, blog creation & hosting, and bookkeeping software subscriptions. Some of these costs are, however, taken care of by your client(s). For the funding, you can opt either to fund yourself from your savings or take a bank loan.
2. Create a Bookkeeping Business Plan
A business plan is simply a summary of your business goals and the outline of projected business growth. It should therefore include the following:
Market research and target market

Objectives you wish to fulfill

Challenges expected

Budget

Business growth steps

Marketing plan
3. Acquire Certification in Bookkeeping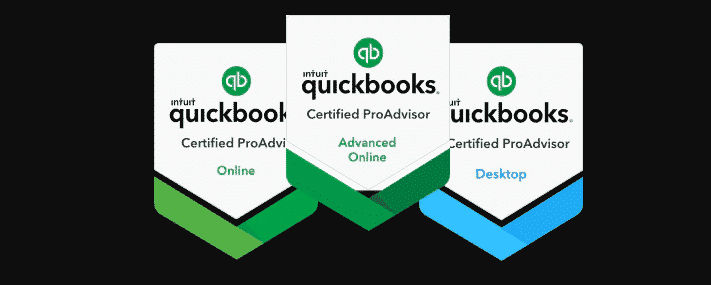 Even though not a basic necessity, most clients will prefer a professional bookkeeper. This is because they are entrusting you with confidential information about their finances. Having a certificate also boosts your market value on leading freelancer job boards.
Besides college, you can alternatively acquire an accounting certificate from reputable online bookkeeping and accounting platforms such as QuickBooks.
4

. Decide on the Online Bookkeeping Services to Offer
The services you offer as an online bookkeeper are one of the factors that determine the amount you get to earn. These services, however, depend highly on your skills and experience. This is a personal decision with your services being influenced by your interests.
As with any freelancer career, go for bookkeeping tasks that genuinely interest you. This is one of the most important insights that most established work-from-home freelancers share with newbies.
5. Tackle the Legal Aspects of Starting a Bookkeeping Business
Keep in mind that a remote bookkeeping business means working as an independent contractor. You, therefore, need to register your business and adhere to other obligations.
As a note, each country/state has different rules, it's important therefore to counter-check their rules and regulations.
6. Business Name and Structure
The common business structures include
Corporation

Sole proprietorship

Limited Liability Company

Partnership
Pick a sole proprietorship if you are just starting up with a fixed budget. As your business grows, you can upgrade to LLC as most virtual bookkeepers do. You can, however, consult with an attorney on the best options depending on your vision. Also, consult other business professionals on the pros and cons of each business structure.
The next step is to choose your business name, then register it with the regulatory body. Here, you'll be required to comply with both local and national bookkeeping business guidelines.
Some of the requirements include operating licenses and tax obligations. You may also find it necessary to acquire a business banking account.
7. Marketing your Virtual Bookkeeping Business
To get your online bookkeeping business going, you'll need to advertise to target more clients. There are different approaches to this but the best one is using online platforms since you'll be conducting your business virtually.
You can choose to create your own blog or website. Additionally, you'll need to consider web hosting services on a trusted platform like Siteground for your website.
Alternatively, advertise your business through social media marketing. Make use of Google Ads or purchase ads space in other blogs and websites where you can find interested clients.
As part of your social media exposure, make use of professional-leaning platforms such as LinkedIn and Pinterest that also work great for lead generation.
8. Set your Rates and Start Searching for Jobs
For a beginner in the online bookkeeping business, you can set your payment rates on the lower end of the scale. As you gain experience, you can increase your rates to match your skills.
Most importantly, you need to start job hunting on different platforms. There exist different freelancing platforms where you can find online bookkeeping jobs such as:
What I like about freelancing websites is that you'll find jobs regardless of your skills and experience. There exist all types of bookkeeping jobs for both beginners and experts.
These platforms will also expose you to other jobs such as freelance writing, virtual assistance, and online proofreading jobs that you can combine with bookkeeping for some extra cash.
Checkout: Most Profitable Business Ideas for Women
FAQs
1. Is Virtual Bookkeeping Profitable?
Online bookkeeping is one of the highest-paying freelancing jobs. With an average pay of about $18 per hour and $25 per hour among top earners, bookkeeping is enough to be your main income source or side hustle job.
How much you earn is, however dependent, on your skills and experience amongst other factors. That said, with a good business setup and prime clients you can make over $50K annually.
2. How do I Start My Own Bookkeeping Business?
With enough determination, starting your own virtual bookkeeping business involves just a few steps. You only need to have a computer and an internet connection.
If you are starting without any accounting or bookkeeping experience, there are online courses you can take to bring you up to par.
To become a fully-fledged business, you need to register it with the relevant authorities, and you are all set to start working. Best places to search for jobs include local listings and online job boards for remote freelance jobs.
3. How Long Does the Bookkeeper Business Launch Take?
Bookkeeper Business Launch, a complete educational training, takes about 3-5 months to complete, and another month to start getting clients. On average, the modules take 10 hours per week to complete.
It's, however, possible to fast-track the training by allocating over 10 hours to reading the modules and taking tests.
Interested? Learn how to start a lucrative virtual bookkeeping business
4. How Much Does a Bookkeeper Business Launch Cost?
Launching a bookkeeping business is a cheap yet profitable investment. With about $1000 you can start your online bookkeeping business.
The capital covers purchasing hardware equipment such, as a laptop, and subscribing to various bookkeeping-related software like QuickBooks.
The startup cost is low because it's possible to get started as a work from the home virtual bookkeeper, avoiding any office space rent or commute that comes with onsite bookkeeping.
Want to be your own boss and learn how to own successful digital bookkeeping biz?
This guide is all about how to start a virtual bookkeeping business. Apart from being a top remote job for anyone who loves working in the comfort of their homes, bookkeeping is profitable.
If you found virtual proofreading a good business and career idea, check out these other low-cost business ideas to start on the side.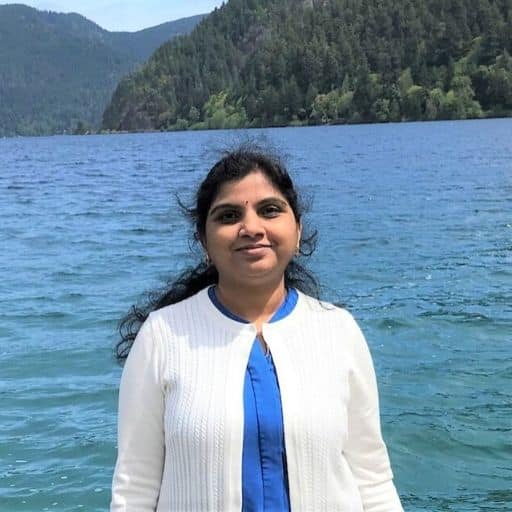 Howdy Folks, thanks for stopping by my blog.
I'm Swati, a proud mom, dedicated side hustler, full-time blogger, and a recognized millennial work-at-home expert. My expertise has been featured on esteemed platforms such as Forbes, CEO Blog Nation, Referral Rock, Vital Dollar, Databox blog, and many more. I have embarked on this incredible journey to share my firsthand experiences in the world of online income generation and to assist all of you in earning money from the comfort of your homes.
Join me in my mission to revolutionize the way we make money and achieve financial freedom. Trust me, it's not as challenging as it may seem!
Together, let's explore the boundless opportunities and pave our paths towards a prosperous future.