Are you looking for trending small business ideas for women? You can never be in a better place!
Whether you are looking to supplement your salary, put some free time into good use, or explore self-employment ideas to become your own boss, you are just an idea away from living the life you want, doing what you love.
Who knows? What starts as home based jobs for women may one day grow to become fully-fledged businesses.
To help you make an informed choice, I have compiled a list of some of the best small businesses for women to work from home.
Business Ideas for Women At Home: Home Based Business for Women
These hot new business ideas will help you take the right path. Most of these ideas are an ideal starting point only for women, but also for men looking to start with little or no investment. Take note of them and get started!
Always, keep in mind, "unless you try to do something beyond what you have already mastered, you will never grow!"
1. Become a General Proofreader
We often talk about the best ways to make money from home and the different ways to get self-employed. Perhaps one of the lesser-known ways to do this is by proofreading.
Yet there is an incredibly high demand for proofreading worldwide, and the best part is that you don't need to be in any specific location to do the job… it's all from your computer or tablet!

As a proofreader, you edit the content and make it perfect. It takes a certain "eagle eye" ability to be good at proofreading! As a proofreader, one can easily make over $40,000 working for themselves and loving their jobs.
Due to the rise in popularity of self-publishing — proofreading will start to become more competitive in the coming years… so better get on board now and become an expert!
Interested? Take a look at this…
Caitlin Pyle over at ProofreadAnywhere.com, who once made $40k+ per year as a proofreader has created an online transcript proofreading course that now has hundreds of graduates, and almost all of them have incredible success stories.
This is a perfect opportunity for someone with word skills who are looking to start working for themselves.
Caitlin has put together a FREE 76-minute workshop that teaches beginners how to make money by proofreading documents from home.
Even if you're new to this field, and do not possess any prior experience, you can still get hired as a proofreader and gain some (paid) experience.
Want to learn more about how to make money from home as a proofreader? I'd highly recommend you sign up for Caitlin's free 76-min workshop here.
2. Become a Virtual Assistant
If you ask, what is a good business to start for a woman? Then this is for you!
You might consider this as a side hustle rather than a business, but if you hone the skills, you can start your own VA business by outsourcing virtual assistants to busy entrepreneurs and quickly scale up your business.
There is an enormous requirement for Virtual Assistants in every field, especially in small businesses and online platforms. And, there are many training programs to help you learn the ins and outs of becoming a VA!
But, I highly recommend this most trusted resource by Gina Horkey, business owner, freelancer, webpreneur, and mother of two – Jump Start Your VA Busines
This course covers "Everything You Need to Know About Becoming a Virtual Assistant", including how much to charge, where to look for clients, etc. It's a genuinely valuable resource if you're serious about this career.
Get started right now, and join your hands with the other stay-at-home moms making a solid income while spending time with their families.
Related Read: How You Can Make Up to $40/hr as a Virtual Assistant
3. Become a Freelance Writer
The opportunity for you to make a living as a freelance writer has never been better. The demand for writers and authors is expected to grow by 20% from 2010 to 2023.
According to the U.S. Bureau of Labor Statistics, Freelance writers are expected to earn a solid income of around $47 per hour. Their wages put them in the upper 75 percent of all writer salaries, which include those working for companies.
You can begin freelancing using a platform like Odesk or Elance. But, to get hired, it is important to produce samples of your work.
The best way is to set up a blog with a solid portfolio to support your freelancing traits.
I highly recommend that you create one soon and place a "Hire Me" page on your website, and market your services!
If you can't maintain a blog, write down the topics you enjoy in your free time. Save them in PDF format. Use them as samples to showcase your capabilities to potential clients. This will land some high-paying gigs.
Pro Tip – Take the aid of this leading GPT-3 copywriting assistant. You're going to be shocked at how well this artificial intelligence writes copy.
Not only does it help you break through writer's block into creative thinking, and save time, but also helps to scale your bandwidth to take on more work and thus earn more dollars!
Get 10,000 FREE bonus credits for a limited time.
4. Become a Virtual Bookkeeper
If you are good with numbers bookkeeping is another best small-scale business idea for ladies. The best part is that you can work from the comfort of your home keeping financial records.
As a virtual bookkeeper, you can make up to $60 per hour and an average of $19 per hour when starting out. You will be responsible for balancing ledgers and trial balances, and counter-checking all company's or individuals' transactions.
Bookkeeping can be a full-time job or a side hustle for you as a homemaker. I've personally come across women earning a six-figure income as virtual bookkeepers, such as this mom who makes $60/hr while working just part-time. While some have started their own Bookkeeping business and make a living off of it.
However, this career is obviously for a very specific type of person. In order to find out if you fit the criteria, I invite you to watch this FREE workshop, presented by the Founder of Bookkeeper Launch, Ben Robinson.
During this FREE class about starting a virtual bookkeeping business, you will discover:
Exactly what the business is (and is NOT),

What you need to know (and have) before you start…are YOU a good fit, and

The 3 step system to launch your own business.
Look, I only mention businesses that I know could work. A bookkeeping business is certainly one of those businesses.
To find out TODAY if this is THE business you've been looking for by proceeding to this free workshop
Important Resource: How to Start a Profitable Virtual Bookkeeping Business
5. Start Your Own Online Store/Boutique
Are you a person with a creative outlet?
If so, an online store would be perfect for people to showcase your products to viable customers. You just need to work on the right marketing strategies to enhance your exposure and increase sales.
If you're looking for a marketplace to sell your handmade products, crafts, and digital products then an Etsy store would be the perfect platform. Otherwise, a Shopify store would be the potential option to set up your online business.
The earning potential of an online store can be freaking awesome! Sarah Titus, once a homeless woman, has one such incredible story. She earns over 5,000,000 per year selling printables on her Shopify store.
Isn't that mind-boggling?! Not just her, there are also many such inspiring stories of normal people who've built a thriving online store right here.
Recommended: Looking to Set Up An Online Store? Check out my side-by-side comparison of Shopify Vs Etsy platforms to chose the perfect platform for your biz!
Checkout: 45 Businesses That Run Themselves
6. Start An Amazon FBA Business
Learning how to sell on Amazon using the Fulfilled By Amazon program is a very profitable way to start a business of your own. It's cost-effective and simple. Best of all, you can be up and be running in no time!
You'll be surprised to know that, this man built a $10k a month Amazon FBA Business in less than 4-months
The benefits of starting this are you don't have to build and maintain a website, store the inventory, handle the shipping, and do the marketing.
Amazon takes care of all these hassles and you can enjoy the money. They pick, pack, and ship your products and take care of customer service and returns—all so you can focus on growing your business.
You are charged for storage space and the orders done. The cost of shipping is included in your fees, with no extra charge for Amazon Prime FREE Two-Day Shipping and FREE Shipping on eligible orders.
All you need to do is buy heavily discounted products in bulk, box them and send them to Amazon FBA to be sold at regular prices. Amazon deposits money from your sale into your Amazon seller account.
The best of all is you can manage your inventory through an online user interface and can direct Amazon to return your inventory at any time if you're not satisfied.
Work from Home: Learn all the skills necessary to find, analyze, and sell profitable products on the Amazon FBA platform and start rocking your business.
7. Setup a Beauty Parlour
Women and beauty go hand-in-hand! Who would better understand the beauty needs of a woman other than a woman? That's the reason, why starting your own beauty business has proven to be one of the most successful small business ideas for women.
However, bear in mind that you do not necessarily need to open your own beauty salon from scratch. Simply offering beauty treatments from a room or workspace within your salon can be a start, although you will still need a realistic budget.
Whether you're going to work mobile, home-based, or rent commercial premises, you definitely need to plan ahead.
Depending on where your business is based you will encounter different considerations. The most important of which are investment, equipment, and qualified staff.
Also Read: How to Make Money as an Attractive Female In 2023
8. Run at Home Day-Care
With the advent of daycare, it's now becoming easy for parents to work even late hours.
They don't have to find someone to watch their kids if they don't have a replacement. This is when the culture of home daycare has risen to the top.
Running a daycare is the most flexible and profitable work-at-home job if you're willing to spend a few hours a week babysitting. You can advertise yourself by asking around, asking friends and family to spread the word, putting an ad online, etc.
It's always better watching the kids of people you know vs. strangers.
Get certified, get a contract, and start-up your business. The daycare business can be your main source of income if your services are consistent and reliable.
In order to get started with your own home daycare business, licensing and certifying is almost always required in all states.
9. Start Event Planning
Event planning is a huge market and can create a significant revenue stream when leveraged properly. The most attractive aspect of this idea is that really anyone can do it.
As an event planner, there are a lot of things to manage, so it makes sense to start small and grow with each experience.
The success of an event planning business revolves around the concept of fewer production costs = more profit.
In order to make money as an event planner, you also need to account for your work hours outside of each event and charge accordingly.
Birthday parties, seminars, craft shows, cultural and wedding events are just a handful of proven event-planning business models.
Related Resource: Earn For Attending Events
10. Become a Professional Photographer
Are you passionate about photography? This is a perfect example of turning your passion into profit!
With the advent of high-end mobile devices, photography has become part and parcel of everybody's life. But the demand for professional photography never lessens.
Here are a few popular ways you can make money as a photographer:
Wedding photography is probably one of the more profitable ventures.

Real estate photography for property selling and stock photography.

Modeling photography to sell your own photos
But the money made through a wedding photoshoot surpasses the combined income of the rest.
So if you're interested in molding your career as a full-time photographer, I would suggest you take the perfect photography course hosted by professionals.
Take a look at the step-by-step workflow of wedding photography by the Digital photography school.
In addition to these listed above, take a look at a few more profitable ideas you might be interested in generating passive income by staying at home.
11. Teach Music for kids from home
Interested in music? Then take a step ahead and turn your love for music into a profitable business idea.
Last week I came across this lady, who teaches kids to play the piano. I couldn't wait to share the achievement and that's the reason this idea is on the list as one of the successful small business ideas.
She has sixteen students in total. While some have half-hour lessons, others have forty-five-minute classes. The length of the lesson is based on their skill level.
At the moment, she teaches thirteen hours each week and charges $35 for a private weekly half-hour lesson.
You can also find students by word-of-mouth, advertising, social media channels, and placing ads in the classifieds.
Set your own rates based on your experience, and whether you're willing to take the lessons at a center or at your home.
Note: The rates can go up to $40 – $75 or more for a half-hour session with a teacher who has a master's or doctorate degree in music, or other special qualifications.
12. Blogging from Home
Small opportunities are often the start of great achievements. This led me to the start of this blog and I'm happy with this decision of mine without a second thought.
Blogging still rocks and is by far the best small business idea for women looking to work from home and make extra money.
Do you know why? Simply because it incorporates in itself multiple passive income streams. Blogging also allows you to make your own schedule and work wherever and whenever you want. This makes this a great option for both working moms and homemakers.
Once the preliminary set-up is done, you'll keep making money as long you drive traffic to your blog.
That being said, anyone can start a blog, yes!
Related Read: How to set up your blog in under 10 minutes
Top 10 Business Ideas for Ladies
The following business recommendations will answer your question on what the top 10 business ideas for ladies are.
13. Interior Designer
Interior designing is one of the profitable side business ideas for ladies. If you are naturally creative and you love decorations, then pimping people's rooms could be your forte.
People with a fixed budget will need ideas from an interior designer to decorate a room or space. You can decide to have a physical shop where clients can reach up to you.
According to Glassdoor, interior designers earn around $80,466 per year on average.
14. Food Service Business
Do you love playing with ingredients and still wondering which business is best for ladies? Venture into the foodservice business. This is a good business idea simply because you can offer mobile services – food trucks with cooking and serving space.
For you to maximize your profits, specialize in nutrition and dietetics. Also, becoming a personal chef is an option too.
You can use your social media platforms to reach out to as many clients as possible. So, once you discover you have your favorite meal that you can prepare comfortably, start earning ASAP!
It is possible to pocket $11 per hour during a busy day.
15. Wedding Planner
If you are still stuck on which business is best for ladies, consider planning for weddings in your top searches. After all, who doesn't love weddings and parties?
Apart from gracing the occasion with your presence, you also get to be part of the wedding planning. On the flip side, you need enough experience and substantial capital to start your own company.
Also, due to fact that you'll be new to this industry, clients will take time to trust your services. So, you will have to be patient – patience pays.
And when it comes to wedding planning, you need to be organized and focus on details to avoid disappointing your client.
According to ZipRecruiter, you can earn around $20 per hour as an entry-level wedding planner.
16. Caring for The Elderly
This is one of the best small business ideas for women and a well-paying hustle.
Some of the elderly people in our community need company or people to talk to and share their thoughts. You can take care of these venerable people in society while employing others to help you.
In the United States, you can earn $29,600 per year for taking care of the elderly.
17. Try Stock Trading
Stock trading is one of the best small business ideas for ladies to endeavor in. The is all about buying and selling shares from different companies.
When buying, you need to ensure that the market price is low and while selling, it should be high- this will help you maximize your profits.
You can make a fortune from stock trading, although your investment will be prone to risks. Ladies who invest in stock trading have to use financial skills to make a living.
As a savvy stock trader, all factors are held constant, you can earn a 7-figure income from home just like Kiana Danial, CEO and Investing Coach at Invest Diva, her net worth is estimated to be over $1.7 Million.
If you want to learn her personal secrets and the exact strategies she uses for her university students, attend this exclusive free webinar, where Kiana will reveal how to:
Make more in one day getting their money to work for THEM, than they can a MONTH working a 9-5 job.

NOT having to stick to their screen and analyze the markets all the time

Start with A LITTLE initial investment.
*** Plus – You'll also get A FREE copy of her trading hacks e-book just for signing up today.
Don't have enough capital? Start trading on these Top 3 Micro Investment platforms
18. Become a Mentor
Are you an expert in Algebra, Trigonometry, Graphic designing, Photography, Photoshop, or to that matter any field? Then creating courses that solve the specific problems of the people in your field of expertise is a very potential small business idea.
There is a huge demand for these courses and people are willing to pay good money for them.
Udemy is a huge platform where you can host your online courses and sell them for a good price. Interested? Here's how to Create A Udemy Course in 5 Days or Less!
19. Give Soap Making a Try
In your research for small business ideas from home, put into consideration soap making. First of all, the process of soap making is easy to learn and earn from.
All you need to do is measure the right ingredients and ensure that you use organic products, a trend that has picked up lately.
Depending on which state you reside in, it is important to inquire about the permits needed to run a soap-making business.
According to ZipRecruiter, on average you can earn $23 per hour from this type of cottage industry.
So, why don't you give it a try?
20. Start a Cake Making Business
If you are a talented baker, this is your opportunity to excel. The demand for cakes depends on the occasion such as birthday parties, weddings, Christmas, and Halloween.
To build a client base, you need to have a creative presentation and use quality ingredients.
You can share your work on your blog/ website to help you get orders directly. Also, it is important to invest in a good camera. Use your photos to attract clients and market your work.
As a baker, you can earn $13 per hour.
21. Teach or Tutor from Home
Are you a teacher? Your side business ideas for ladies should start with tutoring kids. You have the option of teaching online or in a physical class.
Choose your favorite subject and the age of the children you want to teach. Having more students means higher pay so, consider such factors before you begin.
You can even assist students from your neighborhood with their assignments for pay.
Depending on which subjects you are teaching you can set your hourly charges per student. I also recommend online tutoring where you join sites in need of online teachers.
By the end of your one-hour class, you make around $21.
Where to Get Hired as a Teacher
22. Become a Fitness Trainer
Everyone wants to keep fit, but sometimes we need someone to keep pushing us in the right direction. This is where your services as a fitness trainer can be utilized.
The interesting part is that you can be a personal trainer or train a group of interested clients online. As a personal trainer, you can earn around $23 per hour. This is a great way to earn money and stay healthy at the same time.
Once you have a big number of trainees it is easy to get sponsorships and start your own fitness center. If you decide to go big, you can even launch a fitness app for your brand, and start collecting a monthly subscription fee.
In fact, this is a pretty lucrative business idea for firefighters
Self-Employed Ideas for Females
23. Social Media Influencer
With this pandemic, most entrepreneurs chose to use social media influencers to connect with potential clients. This presents a great earning opportunity in India, especially for a business lady with low investment.
Companies are looking for different ways to market their work, and for that, you can become an online young women influencer and make your high social media platforms count.
Also, once you announce yourself as an influencer, you can reach an even larger audience through mainstream media appearances.
24. Open a Boutique
Seling your passion for fashion is a good example of a small business idea for women.
You can simply open a boutique where you sell all your creative designs at your own rates. Also, consider opening a clothes repair shop where you can design, do stitches, and do embroidery for a price.
You can also sell bags and other accessories at the shop.
When it comes to fashion, your skills will market you better. But you still need to market your work online using online platforms and marketplaces such as Etsy. As a rule of thumb, always take good pictures of your work and share them online.
Women in India love pieces of jewelry, so you can also earn from this, together with beadwork pieces.
Also Read: How to Flip Items for Profit
25. Selling Handmade Crafts
Depending on how good and creative you are, selling handmade crafts is just your perfect side business idea for ladies. Lately, most people are going with handmade items for decoration. Since crafting is a very competitive area, you need to be unique with your creations.
Luckily, Shopify will help set up an online shop and be able to sell online at home. As a craftswoman, you can partner with wedding planners since they are usually interested in creative decorations.
You will need about $500 to get started, but I have to say, selling handmade crafts is a good investment that will surely pay off.
Related Read: Best Handmade Crafts to Sell Today
26. Personal Travel Agent
The fact that people love traveling, even if it is domestic tours, they require advice on destinations that their budget can cater for. So, as a personal travel agent, you are to sell tour packages to clients within their means and in return, you earn commissions.
You can work from the comfort of your home as a personal travel agent in India and earn $275 per month.
Small Business Ideas for Moms
From cooking to taking care of our little ones, we moms do juggle a lot! But that's not to say we can't add running a side business to our already busy schedules. Let me take you through some small business ideas for women that will fit nicely with your other duties.
27. Baby Equipment Rental Business
If you reside in an area that attracts tourists and you are speculative on which business is best for ladies look no further. Try renting baby equipment to the traveling families. You need to work closely with hotels to know whether their clients need strollers, car seats, toys, or even cribs.
Most people are more than willing to rent baby essentials because it's tiresome to pack and move about with them. Note that you will be required to deliver the stuff making sure that they are clean and in good condition. Charge per item and depending on the duration the client will use it.
You can also register with online companies that allow individuals to rent out household equipment for publicity. Have you heard of BabyQuip? Check them out for pointers on this business model.
28. House Cleaning Services
Most individuals with a busy work life will hire a cleaning lady to assist them with cleaning. So, if you enjoy and are good at cleaning, then you can help others keep their house tidy for pay.
Cleaning houses is a well-paying side business idea for ladies who need to make an extra coin, with a salary of around $13 per hour.
All you need is cleaning equipment and detergents and you are good to go. And if you have enough capital, you can start your own cleaning company and hire workers.
The reason being that it is easier to market a company as opposed to marketing yourself as an individual.
Related Read: 90+ Side Hustles for Single Moms
Small Business Ideas for Girl Studies
What business can a girl start? It's never too late, or too early, for you to become an entrepreneur. So, whether you are a retiree looking to make money or a kid who wants to start earning, the business world is ripe for you.
For the divas, here are some business ideas for you:
29. Sell on Etsy
Etsy is a global online platform where you can sell a variety of products from jewelry and fashion accessories to handcrafted items and Cash Budget Wallet Envelopes.
You can also sell some of your old items here. Such stuff includes your old college books, clothes, utensils, art and paintings, candlestick holders, and shoes.
Once your product sells on Etsy, 5% is deducted from the sale price as commission. You'll also be charged $0.20 for each of your listings for a 4-month period.
With good photos and product descriptions, you are ready to sell anything here. Make sure to use your social media platforms to reach out to potential buyers.
29 Best Things Kids & Teens Can Sell on Etsy
Old Furniture Flipping for a Profit (2023)
30. Design T-Shirts
Earn by using your talent.
If you love drawing art, you can start designing T-shirts for pay. This is a good hustle especially if you love following emerging trends. The main idea here is to come up with unique designs.
Before deciding on going big, start designing t-shirts for your friends and family. You can then use the happy customers to advertise your work and land huge orders. Imagine having an order of about 20 t-shirts, each selling for $15? Isn't this a good deal?
Small Business Ideas from Home for Ladies
Home-based businesses are on the rise with 50% of all businesses in the US being run from home. This should tell you that the model works and there are many people to learn from. Top ideas for ladies to try include:
31. Laundry Business
A laundromat business is a profitable side business idea for ladies.
With busy life and work, you will have people dropping their clothes and picking them up later in the evening, clean and ironed.
You can make a fortune as a laundry lady. And if you want to go bigger, why not start a coin laundromat near you? This is a perfect business idea for ladies who want to become both entrepreneurs and employers.
Steps to Follow when Setting Up a Laundromat
32. Babysitter Services
Are you in need of a babysitter? You can find online nannies who are willing to get paid for their babysitting services. And just like that, you don't have to wonder which business is best for ladies.
The obs requires you to take care of babies, feed them, bathe them, and also play with them. Most employers aren't interested in you taking care of the house chores but rather just look after their baby.
On average a babysitter earns $17 per hour; that is around $35,000 per year. If your services are satisfactory other parents will be referred to you and your business can grow.
33. Open a Mobile Spa Business
The mobile spa business is a lucrative side business idea for ladies. It entails giving massages, body treatments, facials, pedicures, manicures, while not forgetting bridal makeup.
Starting a spa at home can be a little bit expensive since you'll have to buy quality equipment and create space for the business.
Also, you are expected to pay higher operational fees than other home-based businesses. If you are ready to venture into this business you'll need a license and permits from the state.
Typically, by the end of 1-hour of providing spa survives, you can pocket around $50 – $100.
34. Personal Chef
A personal chef is one of the well-paying small business ideas for ladies at home. Most people who hire personal chefs are on a certain diet and need disciplined people to keep them on track. It's hectic to keep a record of what you should eat or not, and the solution to hire someone else to do the planning for you.
You will be responsible for meal planning according to the client's preferences, shopping for ingredients, and finally packaging the meals. You can prepare the food in excess for refrigeration and later use.
A personal chef earns around $20-$30 per hour. And for a dinner party, you can earn $45 per person which means by the end of the year, it is possible to make a six-figure salary as a personal chef.
Small Business Ideas For 17 Year Olds [Unique Business Ideas for Ladies]
As I have earlier noted, business is not a reserve for adults only, the young generation can make money too. So, the summer holidays should not be boring. How about you earn extra cash by being useful in the neighborhood by trying your hand at:
35. Lawn Mowing
How about you maximize your free time by mowing loans for an hourly salary? No specific skill is required here. All you should know is how to operate the mower. But you need to be careful not to hurt yourself. Depending on the area you reside in, you can get $5-$15 per hour.
On the flip side, the hustle could be expensive if you need to purchase a lawnmower.
36. Making Greeting Cards
Most teens have beautiful handwriting that can be useful when writing greeting cards. You will need to be creative and use attractive art to make your creations attractive. On the upside, there is a growing preference for personalized handwritten gift cards.
A greeting card goes for around $2 – $4 with the cost of material needed per card not exceeding $1. This means that you can double or quadruple your investment easily.
37. Live Streaming Gamer
If you are a talented fan of video games you can make extra cash by becoming a live-streaming gamer. This is one enjoyable way to make money because you will essentially be doing what you love for pay.
Working for 40 hours a week, you can earn $3,000 – $5,000 per month. To make more money you can earn from running ads on your video streaming channel. The trick here is to get as many followers as possible.
Check out Twitch.TV to know which games attract the largest viewership.
38. Pet Sitting and Walking
Pet sitting is a job for animal lovers, especially people who like the company of dogs and cats. When it comes to dog walking, your client is supposed to provide everything you need.
Apart from walking pets, you may also be required to feed and play with them. As a dog walker, you can earn $15 per hour. How about you get like 5 dogs to walk and make $75 in an hour, just like that. I am in love with this idea already. Why don't you give it a try?
39. Become a Jewelry Seller
There are various ways to become a jewelry seller: You can sell your own unwanted jewelry, buy jewelry to resell or collaborate with jewelry companies to sell their products and earn a commission.
For the first two, you can take advantage of the online community on popular marketing platforms and sell your jewelry based on its worth.
On Etsy for example, that's where you will meet the biggest market for your handcrafted and unique jewelry. The listing fee is pretty low, $0.20 for 4 months, then there's a transaction fee, and a Paypal payment processing fee.
Etsy also advertises your items offsite across the web and charges you a 15% Offsite Ads Fee that you only pay when you make a sale from an Ad.
Other online marketplaces to sell your Jewelry include Amazon, Shopify, Worthy, and The RealReal.
On these platforms, you have control over the price of your items. To help you set prices, you can have your jewelry appraised as well as check out the prices on other similar items.
The appearance of your jewelry can also make a difference in how well it sells so you might also want to have them cleaned and polished before listing them.
If you choose to just sell and earn a commission, you can work with jewelry companies like Paparazzi Accessories, Plunder Design, and Premier Designs. Be sure to check the terms of the collaboration before signing up.
FAQS
1. What Are the Most Successful Small Businesses?
The following are some of the most successful businesses you can venture into and make a good profit.
2. How About Some Trending Small Business Ideas for Women?
These are my top picks:
Blogging
Freelance Writing
Freelance Proofreading
3. What is the Best Business for a Woman to Start?
Wondering, what business can a woman start from home? There is no one-size-fits-all answer to the question of what is the best business for a woman to start in 2023, as it largely depends on her unique skills, interests, and resources.
However, some potential options for women entrepreneurs could include starting a home-based business, offering online services or products, launching a social media marketing agency, providing health or wellness services, creating a food or beverage business, or starting a sustainable or eco-friendly business.
Ultimately, the key to success in any business is to identify a need in the market, offer a solution that meets that need, and continuously adapt and innovate to stay competitive.
4. What Business Can I Start with 10k?
With a budget of $10,000, there are several business options that you could consider starting, depending on your interests, skills, and resources. Some examples include:
Food truck: If you enjoy cooking, starting a food truck business could be a viable option to start with a $10k budget. You could purchase a used food truck, equipment, and supplies, and use the rest of your budget for permits and licenses.
Event planning: With $10,000, you could start an event planning business. You could focus on planning weddings, parties, or corporate events, and invest in marketing, a website, and networking to build your client base.
Personal services: You could start a business providing personal services such as pet sitting, house cleaning, or lawn care. With $10,000, you could invest in equipment, marketing, and supplies to get started.
Conduct thorough research and create a solid business plan to increase your chances of success.
Home Business Ideas for Women & Moms: Final Thoughts
The path you take or the choice you make totally depends on your passions and interests. If one doesn't work well, don't get disheartened, remember there are a lot more ideas! Stay cool and concentrate on the idea that suits you the best! Just remember that success can't be achieved overnight…
Believe in yourself, take the step and you're halfway through the success.
I'd love to hear from you.
So, dear ladies what do you think will work awesome for you…
Share your favorite home business ideas for women and moms in the comments below!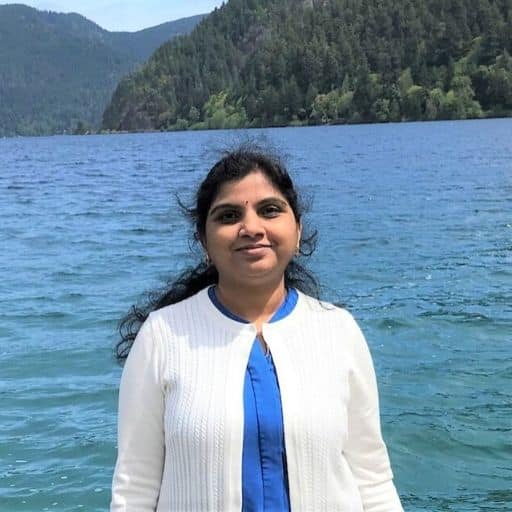 Howdy Folks, thanks for stopping by my blog.
I'm Swati, a proud mom, dedicated side hustler, full-time blogger, and a recognized millennial work-at-home expert. My expertise has been featured on esteemed platforms such as Forbes, CEO Blog Nation, Referral Rock, Vital Dollar, Databox blog, and many more. I have embarked on this incredible journey to share my firsthand experiences in the world of online income generation and to assist all of you in earning money from the comfort of your homes.
Join me in my mission to revolutionize the way we make money and achieve financial freedom. Trust me, it's not as challenging as it may seem!
Together, let's explore the boundless opportunities and pave our paths towards a prosperous future.