If you ask, are there side jobs for firefighters that can earn you a decent side income? The answer is a resounding yes, and we've done the research for you!
Fortunately, there are plenty of opportunities out there for firefighters to make some extra money on the side.
The good news is that a firefighter's job offers a good amount of off-duty time. As a result, you can take up a side job without interfering with your duties.
Well, in this post, we've covered some of the best side jobs, business ideas, and second income ideas for firefighters including how much money you can expect and how you can start the fantastic side jobs while still saving lives and stopping the destruction of fire.
Let's get started without any further ado!
🌟Well Paying Remote Jobs Roundup (No Degree Needed!)
Best Side Jobs for Firefighters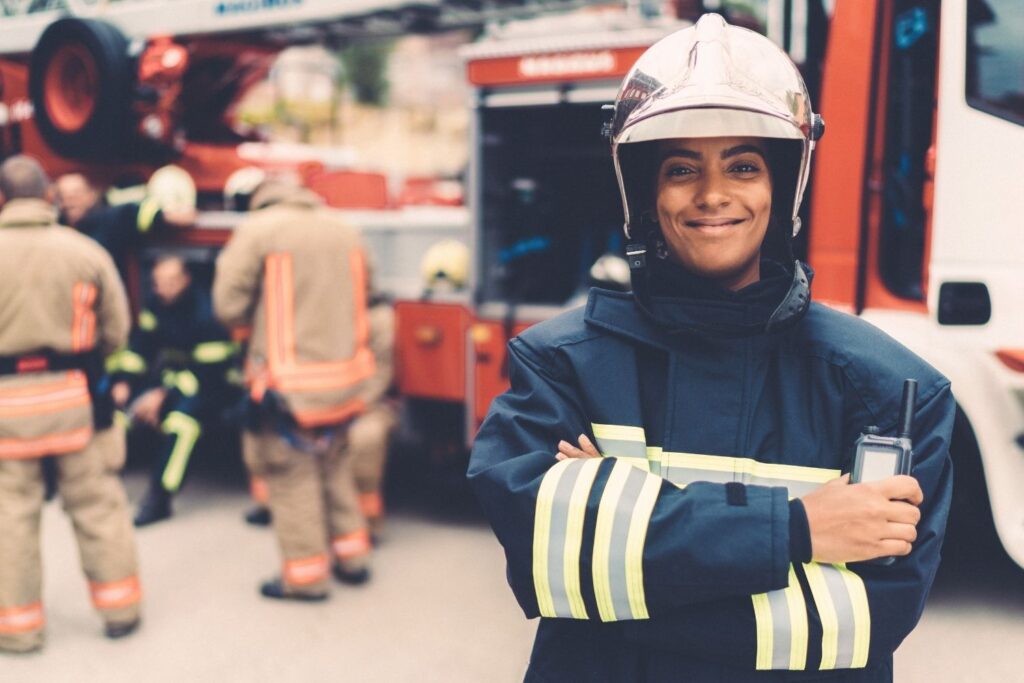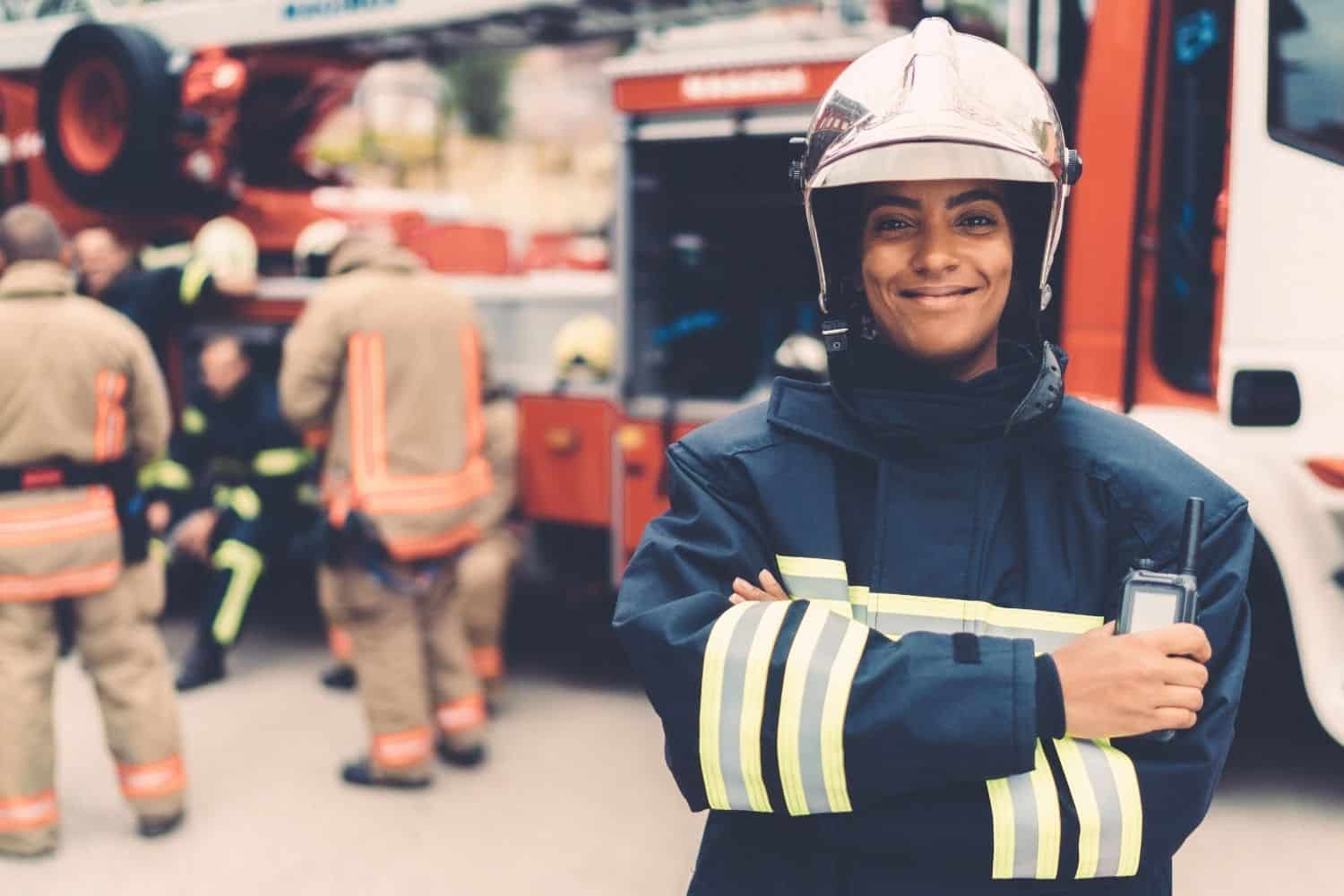 It may be hard to select a good side job that can help you earn more money to supplement what you earn as a firefighter. Which is why we compiled a list of the best jobs you can do on the side without interfering with your firefighting duties.
Food Delivery Driver
Consider delivering food with Doordash and make reliable money—working anytime, anywhere.
You can make your own schedule and deliver food to people in your local. The best part is you don't even need a car, a motorbike or bicycle will do!
During the peak hours, you can expect to earn up to $30 an hour (+get 100% of your tips), or even make $500 a week or more as a DoorDash Delivery Driver, making it a fantastic side hustle for firefighters.
Become a Dasher & Get paid right after every dash.
Emergency Medical Technician
EMS work is one of the most popular side jobs for firefighters, as it allows you to use your medical training to help save lives and communicate with doctors about what you have observed.
As an EMT(emergency medical technician), your job will be to offer medical services like administering CPR, glucose, and oxygen to patients on accident sites and during transportation to the hospital.
You save more lives and earn an extra income of over $31,000 per year.
Become a Paramedic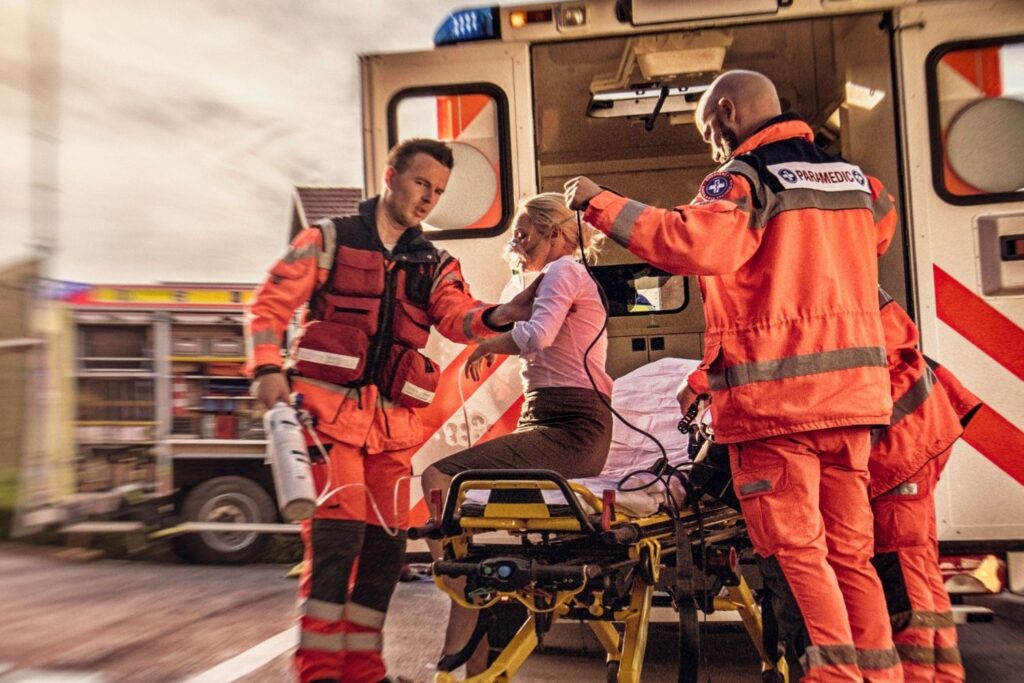 Consider becoming a paramedic for a private ambulance service. You get to basically work whenever you want and pick up shifts.
As a paramedic, you'll have to perform more complex procedures such as inserting IV lines, administering drugs, and applying pacemakers.
As a Paramedic, you will make an average of $46,303 per year, so even if you work part-time you would still earn quite a bit.
Bungi Truck Driver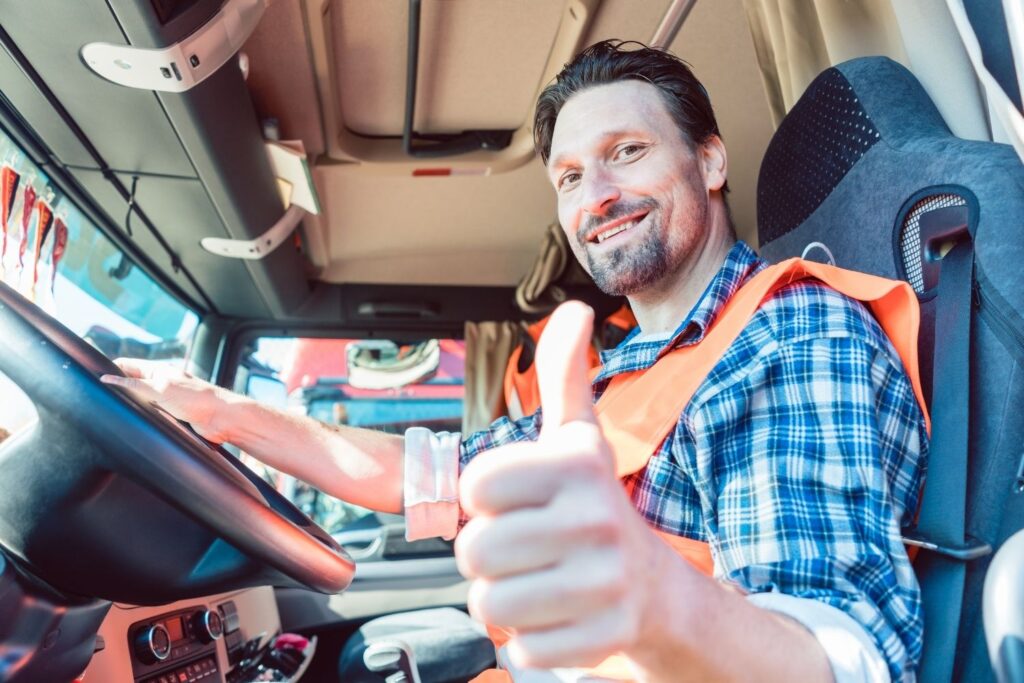 Interested in earning up to $40/hour while enjoying the work flexibility and staying fit, then you might want to try Bungi!
Bungii is a large item, on-demand delivery service that works with local businesses to make same-day deliveries for their customers.
If you are 21 or older, able to lift and
As a Bungii driver, you'll also have to help with the loading & unloading of heavy goods. Overall, driving with Bungii is a flexible, easy way to earn extra money on the side, especially for firefighters.
To get started, fill out this application form at Bungi.
Tow Truck Driver
If driving long distances sounds like a road trip for you, you can drive tow trucks as a side job. Remember that most tow trucks travel for a long distance, so work out how your side job will not interfere with your shifts.
If it works out for you, you will have an extra $35,000 per year or more doing so, depending on the hours you drive the truck.
Personal Trainer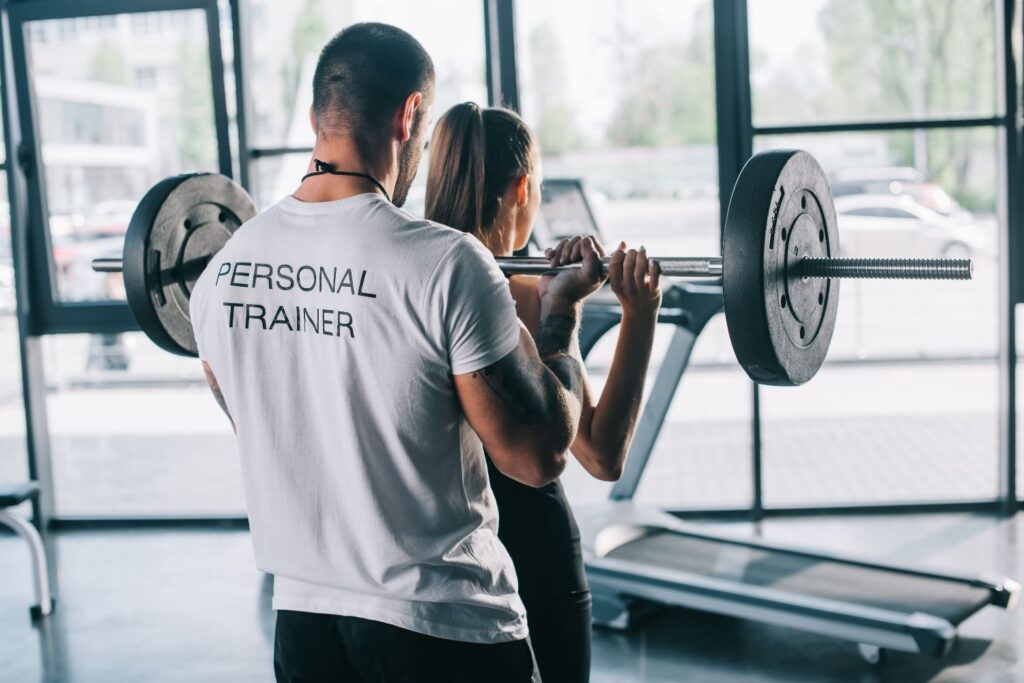 A firefighter must be fit because the job is demanding, and thus you need to be strong, flexible, and healthy.
You can use the fitness tricks you have acquired to help people on their fitness journey and earn about $45,000 per year working full-time. Or make around $20k a year devoting just 10 hours per week.
You can help clients gain a healthy eating diet, set fitness goals, and work to achieve them. You can also help them develop workout routines and build stamina to persevere because the journey may be long.
Interested in becoming a qualified personal trainer? Check out this website to get certified in just 12 weeks.
For example, FirefighterFurnace is one such place that was designed by firefighters for firefighters all around the world to stay fit and healthy.
Ride Share Driver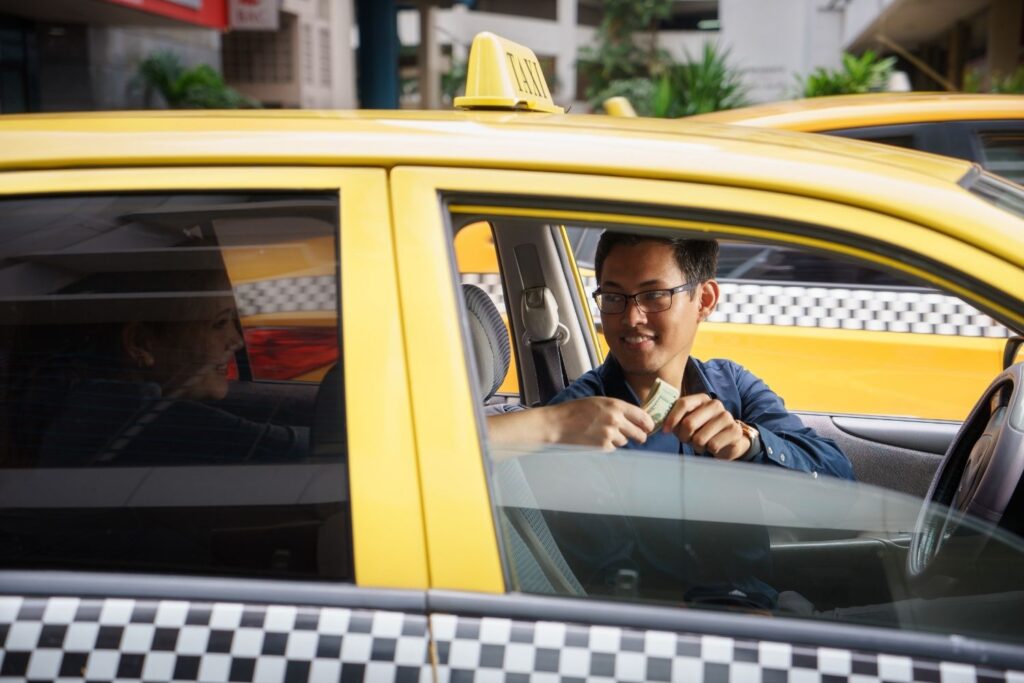 Do you have a reliable car that is in perfect condition, and do you enjoy driving? If yes, you can register your car with ride-sharing companies such as Uber or Lyft.
Use it to earn extra income carrying passengers from one place to their destination during your off-days.
Depending on how many passengers you get on the taxi app, you are looking at an extra income of over $32,000 every year. However, the more passengers you carry, the more your income, so make sure you put your off days to good use.
Rent Your Home
If you live in an urban area, there's a good chance that your local film crew is always on the lookout for new locations to shoot their films and TV shows.
Why not rent out your home as a movie set? You could make some quick cash while also getting a front-row seat to the action.
Don't own a home yet? Another great option would be to host your spare room for extra money on Airbnb. To do so, just create a listing on the Airbnb site while maintaining a clean space and include some photos of your space.
You can easily make hundreds of dollars per day by renting out your home as a movie set or even as an Airbnb host!
Work from Home Jobs for Firefighters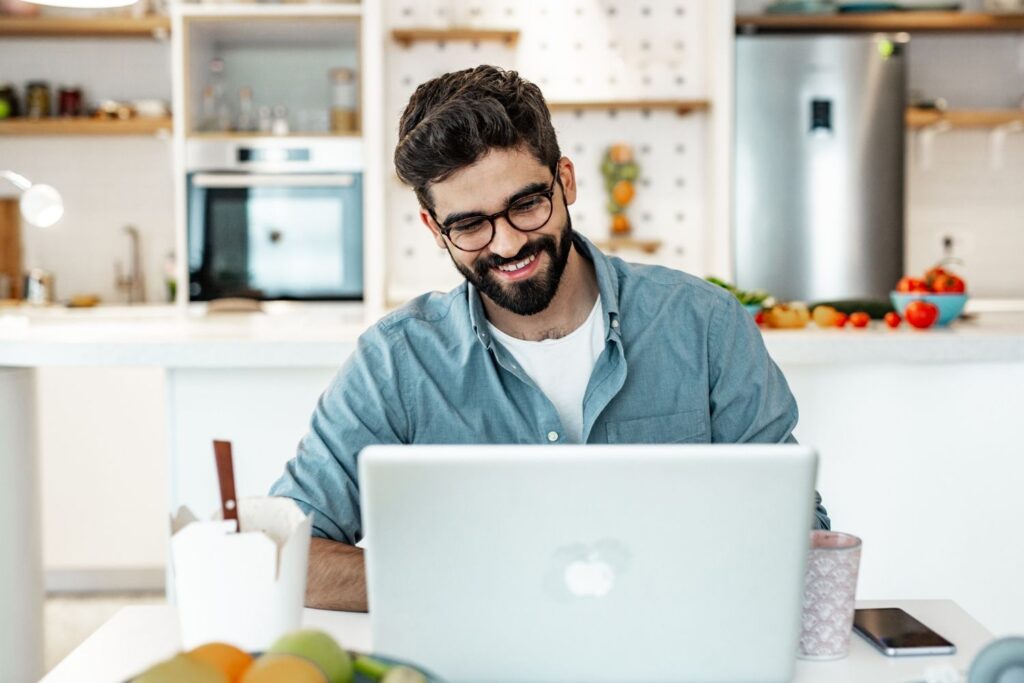 You don't have to leave the comfort of your home to make extra income after your firefighting shift. You can work from home and get a steady flow of extra income without leaving your living room.
Though most of these online jobs are not relevant to your job, you can still pursue them and make a full-time income from home without any experience.
Proofreader
Do you scowl when reading text with grammatical mistakes or punctuation errors? If so, you could have what it takes to be a proofreader.
Many firefighters choose to work as proofreaders when they're not on duty. This is an excellent way to make some extra money on the side while using your keen eye for detail.
There are many companies that offer online proofreading services, so you can work from anywhere in the world. All you need is a computer and an internet connection.
Freelance proofreaders typically make around $20 per hour as a beginner, while full-time proofreaders earn up to $55,000 per year.
Even if you just work part-time, you may still make a lot of money.
Not sure how and where to get started? Luckily, you won't have to figure it out alone – gain access to this FREE workshop, test your skills, get certified, and land high-paying clients in proofreading.
Start a Firefighting Blog
If you're looking for a more traditional side job, consider launching a firefighting blog! You can set up a professional website in minutes these days and make extra money on the side.
You can quickly set up a blog without having to spend a fortune. And, thankfully, you don't have to be an expert writer too!
As per what your blog can be about; you can share your stories, advice, and tips with other firefighters and those interested in the field. Not only is this a great way to connect with others, but you can also make some extra money through advertising and sponsorships.
Once you learn a few tips about writing content that will rank well on search engines, the next thing is to post consistently and watch your readers grow. As long as you can produce quality content that entices your audience, you'll be successful.
You can earn anywhere between $1,000 to $100,000 a month from your blog in the comfort of your home!
Pro Tip: If you are good at content creation, I recommend establishing both a blog and a vlog to amplify your earnings and capitalize on the benefits of both mediums by repurposing the content.
Related Read: Here's how to set up a blog and work from home
Vlog Your Firefighting Experiences
Vlogging is yet another perfect work-from-home side job for a firefighter.
If blogging isn't your thing, you might want to give vlogging a shot. As a Vlogger, you'll have the flexibility to work on your own terms and make a living from home.
Both blogging and vlogging are essentially the same, only the method of content creation differs. Not to mention, Vlogging is a great way to share your experiences as a firefighter with the world.
For example, you may upload your pieces of wisdom or most adventurous experiences on YouTube, Vimeo, and other video-sharing sites for free and get compensated in thousands of dollars. Check out this channel to drive inspiration.
Expect to earn anywhere between $1,000 to $5,000 from your YouTube channel based on your pay-per-view.
Learn how to start a vlog as a beginner
Digital Bookkeeper
Do you enjoy math and working with numbers? Consider becoming a virtual bookkeeper or launching your own digital bookkeeping business!
Virtual bookkeepers help business owners keep track of their finances by recording and categorizing transactions, preparing financial statements, and more.
As a virtual bookkeeper, you can work from anywhere in the world, set your own hours, and earn up to $50 an hour working just part-time.
If you're interested, check out these 3 free classes to see if you qualify to become one.
Freelance Writer
If you're a skilled writer, you could consider freelance writing over Proofreading as a way to way to earn quick cash. Many firefighters are excellent writers and use their skills to write articles, blog posts, poetry, or even books.
There are many ways to get started as a freelance writer. You can start by creating a blog and writing about topics that interest you.
Once you've built up a following, you can approach companies or individuals who may be interested in hiring you to write for them.
Alternatively, you can check out freelancing sites like Upwork and Freelancer, or other platforms where you could get paid per article or by the hour.
Expect to earn over $500 per article or $100k per year as an expert Freelance writer.
Virtual Assistant
One of the best online jobs for firefighters is working as a virtual assistant.
As a virtual assistant, you can provide administrative support to businesses and entrepreneurs from the comfort of your own home. This is a great job for firefighters who are looking for a more flexible schedule.
There are a number of different ways that you can make money as a virtual assistant. You can offer your services to businesses on a freelance basis, or you can work as an employee for a virtual assistant company.
There are also a number of different types of tasks that you can perform as a virtual assistant. Some of the most popular tasks include:
scheduling appointments and managing calendars
handling customer service inquiries
managing social media accounts
providing administrative support
conducting research
preparing and sending out email newsletters
If you're interested in working as a virtual assistant and making over $30 an hour, there are a few things you'll need to get started.
First, you'll need to have strong written and verbal communication skills. You'll also need to be well-organized and detail-oriented.
Additionally, it's helpful to have some experience with popular office software applications like Microsoft Office, Google Docs, Asana, Trello, Slack, etc.
There are a number of different ways to find virtual assistant work. You can search for jobs on freelancing websites like Upwork and Fiverr, or you can apply to work for a virtual assistant company on Flexjobs.
You can also reach out to businesses and entrepreneurs that you know and ask if they need any help with their administrative tasks.
Proceed here to Break Into VA Work
Online Tutor
How about sharing what you are good at with those who are not from the comfort of your couch? I am sure firefighting is not the only thing you are good at, so set up an online tutoring platform for what you are good at.
It can be anything, mathematics, reviewing books, geology, you name it. It will be enjoyable, and you will also get $40,000 per year to supplement your firefighting income.
Course Creator
Do you have a passion for a certain topic? Be it teaching people about fire safety and prevention or something completely off-topic. If yes, this can an excellent source of passive income for you while maintaining a healthy work-life balance.
Course creators can earn around $50,000 per year full-time, so it could be a lucrative side hustle.
As a course creator, you'll have to structure your lessons into modules and deliverables that can be easily understood by students.
These days, there are a number of platforms that facilitate the selling of courses, such as Skillshare, Teachable, Udemy, etc.
Podcaster
Another great way to share your expertise as a Firefighter is to create a podcast focused on fire safety tips or in fact about anything that triggers your interests.
You could easily monetize your podcast by charging for sponsorships or through donations from listeners via Patreon.
Check Out: 35 Best Stay-at-Home Jobs for Dads
Become a Dropshipper
These days people prefer to stay indoors and buy goods online. So you can create a Shopify shop for various home supplies and even fire safety equipment.
You can make close to $100,000 extra income per year as a Dropshipper without having to stock the inventory.
Sell Creatives On Etsy
You may also consider selling t-shirts, mugs, mats, paintings, wall arts, stickers, crafts, accessories, and other products relevant to the Firefighting niche on platforms like Etsy or Redbubble since you are well acquainted with it.
There is a lot of demand for this niche, and many people would like to purchase these items. Depending on your creative talents and marketing methods employed, you may make anywhere from $1,000 to $10,000 every month.
Take Quick Surveys
Though not my favorite, you can still make money taking surveys or doing simple tasks in your spare time.
Do not expect to earn a lot of money, however, you can easily make about $200-$300 a month by participating in genuine paying survey apps.
The best thing is that some of these platforms do not have a minimum payout limit, while others provide welcome bonuses for simply installing them on your mobile phone or watching short films and playing new games for fun.
Popular and credible online survey sites include:
Survey Junkie – Easy $100-$200 per month taking short simple surveys
Swagbucks – pocket up to $35 per survey plus a $5 signup bonus
Branded Surveys: This 4.8-star rated survey panel sends surveys that are short, easy, & redeemable for gift cards or PayPal cash.
Customer Service Rep
How are your communication skills? You can also work from home as a customer service rep if they are good.
You need a good phone and training on how to handle different customers. You will receive calls ranging from feedback on products to questions regarding usage and such issues.
Occasionally you will also have to deal with disgruntled customers lodging complaints.
It is your duty to use your skills to calmly explain to customers and help them with a solution or direct them to someone else if you cannot.
Listening and directing customers, and you get over $30,000 per year.
Good Side Jobs for Firefighters
Here are some other good side jobs you can try out:
Painter
Very few people can stand the smell of paint long enough to paint a single wall, let alone a room. So get ready, roll up your sleeves, paintbrush in hand, and get to work.
As a painter, you will help people give their spaces a brand new look and take home over $34,000 every year.
Waiter/Server
Ensure all the customers get the correct orders( whether they are rude or polite).
Make sure you remember all the orders, and apart from pocketing over $33,000 every year in salary, you can also get to make a lot more in the form of tips from satisfied customers.
Dog Walking
Pet owners know that dogs need more than food and sleep to stay healthy. However, not all of them can spare time from their busy schedules to walk their dogs. That is why dog walking is an amazing side job for a firefighter.
You will make at least $20 an hour for dog walking and up to $40 per night for pet sitting, plus tips if your customers are satisfied.
Check out apps like Rover or Wag to find dog walking opportunities.
Second Jobs for Firefighters
Getting a side job is essential, and there are many options to choose from. However, it all depends on your shifts and what you enjoy doing.
You can also try the jobs below and see if you get one that fits your interests and needs:
Bouncer
You don't have to be a server/waiter in the bar if you are interested in exploring the hospitality industry. You can offer security services and work as a bouncer in a bar.
Your duty is to ensure that those enjoying themselves do not disturb the peace of their fellow clubgoers. Therefore if there is a fight, it is your job to separate those fighting and escort them out of the premises.
The average pay for a bouncer is $29,000 per year, but it depends on where you land a job and how good you are.
Odd Jobs
As a fireman, you are naturally passionate about providing assistance to others. So, why not utilize this trait as a source of second income?
There's always a need for someone to do odd jobs in one's community. Be it painting a neighbor's fence, assembling their furniture, yard cleaning while they're out of town, or even teaching them how to properly use a fire extinguisher.
Odd jobs are a fantastic way to supplement your income while still having flexibility. TaskRabbit is an excellent place to set your own fees and get hired for a short-term project if you're looking to do something on these lines.
Proceed here to find jobs that might interest you the most. If you don't feel confident in your skills, work as an apprentice before promoting your services.
You can easily earn over $100 an hour doing odd jobs, plus keep 100% of tips just make sure you have satisfied customers for repeat business.
Bartender
How good are you at chilling beer glasses and mixing cocktails? If you enjoy that, this is the perfect side job for you.
It's not as easy because you need to learn the names and how to make hundreds of cocktails, but once you have your bartender license, it will make it worth your time.
You will earn an extra income of more than $25,000 per year, not counting the generous tips from happy customers.
Off-Duty Jobs for Firefighters
First Aid Instructor
How often have you performed first aid after rescuing people from fire, drowning, or other calamities? First aid training is an essential aspect of fire fighting training because, at times, the paramedics may take time to arrive, putting the patients at more risk.
You can pass these skills to other people when you are off duty and earn about $35,000 per year.
Lifeguard
Saving people's lives is in your genes, so why not do the same when you are not behind the fire-fighting truck? A lifeguard supervises people in water bodies such as swimming pools and beaches.
If anyone has trouble in the water, it will be your job to dive in, rescue them, and perform first aid before help arrives.
You get to do what you enjoy doing and pocket an extra $24,000 per year.
Safety Trainer
Many workplace accidents can be prevented if the staff has safety training.
As a safety trainer, your job will be to identify any hazards at the workplace and educate employees on how to prevent or reduce the damage.
You can earn over $50,000 per year, which is a good amount for an off-duty job.
Extra Shifts
You don't have to get a side job to earn extra money. You can pick overtime and extra shifts during your off-duty period and pocket extra pay.
Therefore, if you need extra income and you have applied for various jobs still, you are yet to land employment, don't binge-watch your favorite series.
Instead, ask for extra shits at your fight fighting department and enjoy the extra dollars.
Lucrative Side Jobs for Firefighters
It is admirable that you dive headfirst into danger to save other people's lives. But relying on your firefighting job to pay all your bills, buy groceries, invest, and so on is not smart.
It will be depressing when overdue bills start piling up, and it will also affect your job.
We don't want a depressed fireman putting their lives and those of the victims in more danger. So here are lucrative jobs that you need to use a few hours of your off duty time and earn a decent side income:
SM Content Creation
Use what you know to get what you need. Facebook, Instagram, Youtube TikTok, and other sites pay content creators for their creativity and content.
You can create content on various topics regarding firefighting or other skills/hobbies you have and post it on these sites.
Your followers will keep growing as long as you create good content and have a consistent updating schedule. You can earn over $40,0000 per year from content creation, and this income will keep growing as more people discover your content.
Real Estate Agent
It is satisfying to see the smile on a client's face when they buy their dream home without facing any issues. This will be your job as a real estate agent; you can choose to do it as a freelancer and determine when you will do that.
Besides helping clients buy homes, you can also help them sell their homes. You can earn over $80,000 per year in this side hustle while still fighting fire and saving lives.
Lawn Mower
There are various reasons that make people move from one place to another. You can see several moving trucks within a few hours when you are on the road. This means that a moving job is in high demand.
You can get a moving truck and offer your services to people who are moving. You may be paid more than $15 per hour depending on how far you move their possessions and which other services you offer.
Part-time Jobs for Firefighters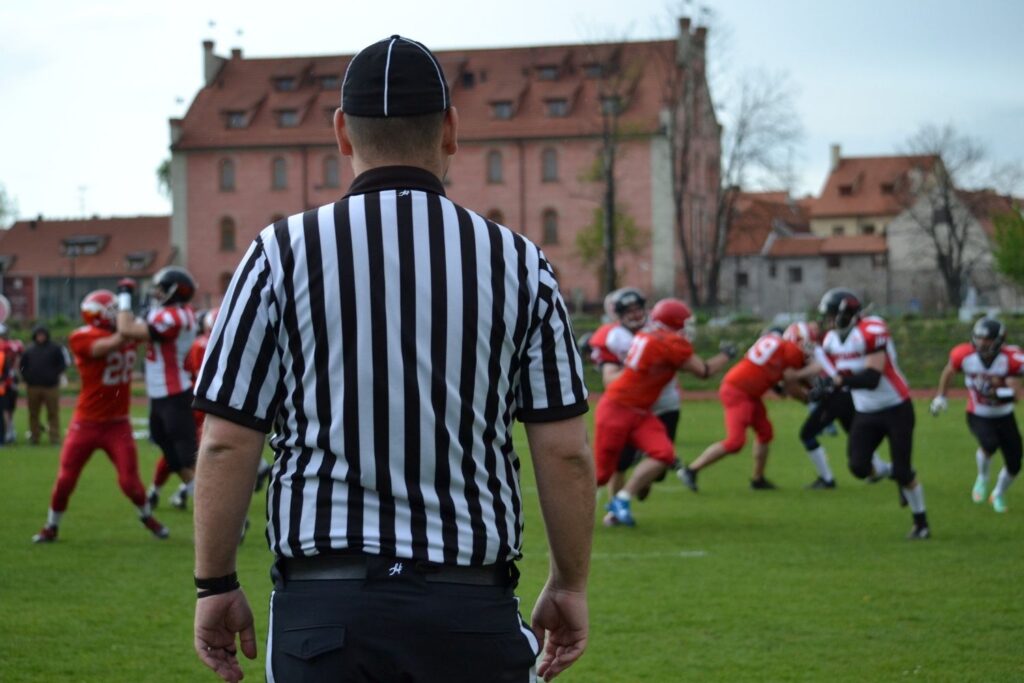 You can work two full-time jobs or get a part-time job for additional income. Part-time jobs offer you the chance to earn extra dollars and still have time to rest well before working in the fire truck.
Referee/Coach
Which sport are you interested in, and do you know the rules well? That can be your source of extra income, and all you need to do is apply to either school teams or local tournament teams.
You need to make sure rules are followed, the game is fair, and you pocket $15 per hour.
You can earn more or less than this amount depending on the resources of the place you get the referee job.
Construction Worker
The construction industry is one place where you can guarantee to get a job ranging from simple jobs that need no special skills.
You can earn over $16 per hour working on a construction site, such as pouring cement and mixing it with other materials, cleaning the area, and helping the construction engineers with other tasks.
Baggage Handling
This is another job that a firefighter can do on a part-time basis. Baggage handling is simple. You will be responsible for moving baggage from one part of the airport to another, loading baggage to conveyor belts, and monitoring the luggage.
You get to pocket at least $13 per hour, so you can earn over $130 in ten hours and go rest before reporting back on duty.
Business Ideas for Firefighters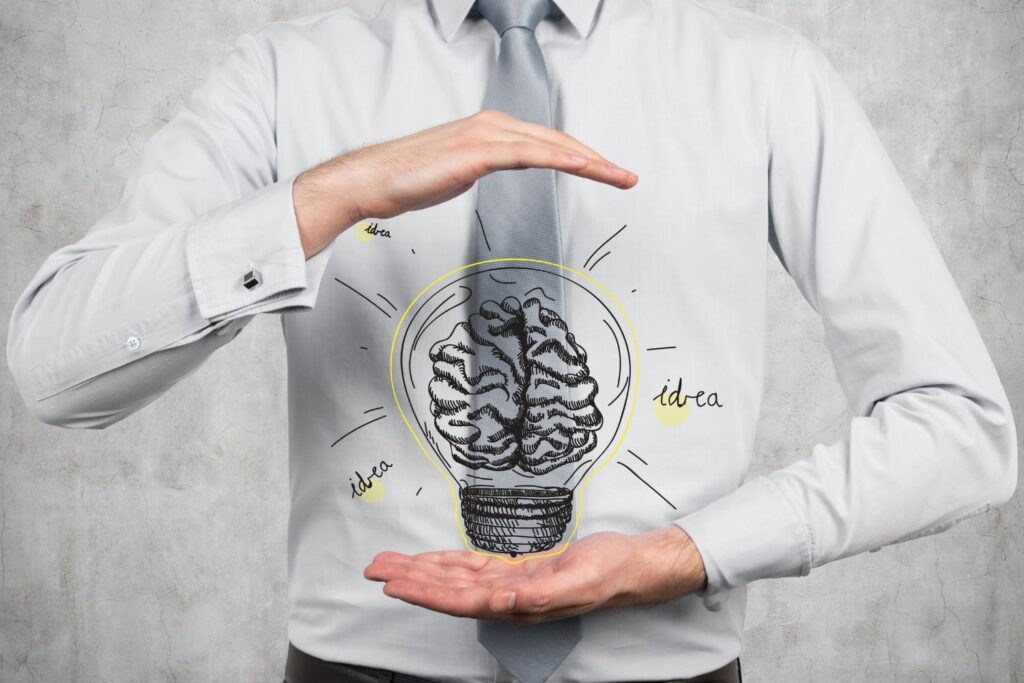 Apart from looking for a second job as a firefighter, you can set up your own business, be your boss and live on your own terms.
Apart from the independence of being self-employed, you may also create employment opportunities for other people.
Your business can also grow and become your primary source of income if you are willing to gain the necessary skills and invest wisely.
Here are great business ideas that you can start: for some, all you need is capital and the skills you already have.
Firefighter Training Business
If you're a retired firefighter or have some extra time on your hands, consider starting a fire safety business that provides firefighter training services.
If you are an innovative person, you can look at the common problems and try to develop a solution. You can offer training courses, seminars, and workshops to help those interested in becoming firefighters.
This is a great way to share your knowledge and experience with others while also making some extra money.
Additionally, you can also consider selling and installing fire safety equipment in homes, businesses, or schools. You can make over $50,000 per year but be ready to use your skills and creativity.
Fitness Centre
I know we said you can be a personal trainer, but you can make even more money by setting up a fitness center. The training gear may be expensive, but you will realize it is a good investment when the clients start flowing.
You can use your fitness routine to help clients including seniors to create their own routines. You can also hire other trainers if you cannot serve all your clients.
As a Senior Fitness Specialist, you'll play a vital role in keeping active aging adults moving, motivated, and healthy.
You can make over $60,000 per month in this business. Make sure you market your services and set up the fitness center in a good location.
Learn how to become a helping hand for seniors looking to stay fit and active in a safe environment.
Woodwork
If creating beautiful woodwork is in you, this is a profitable business you can dive into. You may either provide carpentry services, sell your crafts on Etsy, or start flipping furniture for a profit!
In order to perfect your skills, you can always take short courses offline and online or work as a handyman as you perfect your skills.
This can give you over $43,000 per month, and the figure will grow as your skills improve and attract more customers.
Also Read: Woodwork crafts that sell amazingly well
Blacksmith Business
One of the most interesting side jobs for firefighters is a blacksmith. While it may not be related to firefighting, it is a job that requires a lot of strength and coordination.
In fact, many firefighters find that they enjoy the challenge of working with metal. It is a great way to use their skills to create something new or run a self-owned foundry.
If you are interested in becoming a blacksmith, there are a few things you need to know.
First, you need to be able to lift heavy objects and have good coordination. Second, you need to be able to work with hot metal. Finally, you need to be patient and have a lot of practice.
Landscaping Business
Dealing with fire and people in panic mode daily can be depressing. So how about a business that allows you to add a beautiful touch to the already breathtaking environment?
You can earn over $28,000 per year by planting flowers, creating fountains and rock gardens, shaping flower beds, and trimming shrubs and trees.
You need experience in this business, so before working independently, you can work under a professional and learn basic landscaping skills.
Start Delivery Services
If you enjoy driving, delivering parcels is a great business. You pick parcels and goods from one location and deliver them to clients' addresses.
You can earn about $14 per hour; therefore, you can make good money during your off days away from the fire truck.
Second Careers for Retired Firefighters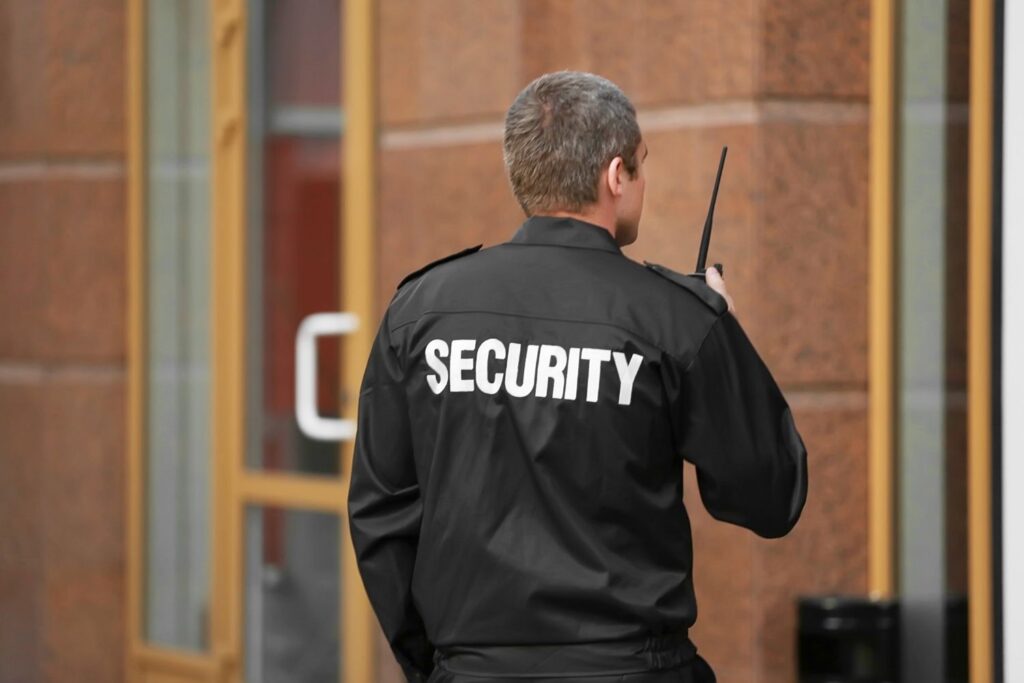 When you land your first job, the thought of retirement is the last thing on your mind.
However, as days go by and your retirement age draws closer, you have no option but to start thinking about your life after handing in your retirement papers.
Here are careers that you can join once you retire as a firefighter. You can start one as a side job so that by the time retirement kicks in, all you will have to do is make it your full-time job.
Home Inspector
The best part about a home inspector is that you already have the skills to inspect a home and determine whether it meets the safety requirements.
Home inspectors evaluate the condition of homes and provide buyers with reports detailing any necessary repairs or potential problems from plumbing to electrical and roofing that are in order and thus it is ready for occupation.
Many firefighters are familiar with construction and have the technical knowledge needed to excel in this career. In addition, firefighters are often able to work flexible hours, which can be a great perk for those who want to continue working as first responders.
You can start working as a home inspector either with a company or get your license and business permit and start your own company.
Expect to earn over $60,000 per year as a home inspector. However, you must be willing to put in the hours and market yourself.
Camp Counselor
Working as a camp counselor will allow you to enjoy your retirement time out in the wild/nature. Earning over$31,000 per year is just the bonus.
Your job will be to teach campers new skills and help them enjoy their camping trip to the fullest. You should also ensure that they uphold all the camp policies during their stay.
Security Guard
This is another excellent job for a retired firefighter. As a security guard, you may earn over $21,000 per year by ensuring that business premises are safe from burglars and unauthorized people.
You also have to screen those coming in and going out and go through security footage. Make sure that all entrances and exits are locked and secured before leaving.
Correctional Officer
You can choose to work in various correctional facilities such as prisons or juvenile detention centers.
Your role will be to make sure the inmates/ juveniles behave accordingly, and thus you should check their bunks and cells for contraband. You should also separate them in case a fights break out and help them resolve their issues.
You can earn over $35,000 per year as a correctional officer.
Dispatcher
Although you have retired and won't wear the firefighters' gear and rush towards the action, you can still work in the same department.
Dispatchers pick up emergency calls and get information that can help them determine which emergency services are required and the location to dispatch the first responders.
As a former firefighter, it is easier for you to help callers calm down, and you know all the essential details you need before sending an emergency team.
The pay is not bad either because you can earn more than $34,000 per year as a dispatcher.
Also Read: Careers for 50-year-old retirees
Consulting Jobs for Firefighters
During consulting for firefighting, you learn many skills about first aid, safety during missions, etc.
Additionally, you know the causes of fire in the wild at home or in offices. Therefore you can offer consulting services for people on how to prevent fire.
You can open a consulting firm dealing with offices and home inspections. Whenever you are off duty you can visit clients to ensure that all the security measures regarding fire prevention are observed. You can advise your clients on effective evacuation measures in case of a fire breakout.
You can hold lessons for campers and hikers about the dangers of fire in the wild. They can learn how to light and put out fires when hiking or camping to prevent wildfires.
Schools and hospitals are also public places where fire may break out and cause significant loss of lives and property.
In your free time, you can offer your consulting services in these places to teach them how to prevent fire and safety measures they should put in place in case it breaks out.
Jobs like Firefighter
Here are jobs that are similar to firefighting jobs:
Forestry technicians

Fire investigators

Fire inspectors

Fire photographers and videographers

Security technicians

Security guards

Emergency medical technicians

Riggers

Line installers and repairers

Heavy truck drivers

Police patrol offices
Do Firefighters Have Second Jobs?
Yes, most firefighters have second jobs that they can do when they are off duty. However, you need to ensure that your side hustle does not interfere with your firefighting duties.
Can Firefighters Have Second Jobs?
Yes, firefighters are permitted to have a second job!
Though, some jobs restrict you from having a second job, such as when you are active in the army. This makes some people believe that firefighters should not have a second job, but this is incorrect.
Why do Firefighters Have Second Jobs?
As per ZipRecruiter, the national average salary for a firefighter is $44,421 per year.
Although firefighting is a fantastic job, the above salary is not as high as one would expect for people who risk their lives to save other people's lives and properties.
There are bills to be paid, food to be purchased, loan deductions to make, and other associated expenses.
In addition, because of the current inflation rates, the cost of living has been continuously increasing. This indicates that having only one source of income is no longer sufficient.
Also, who couldn't use more money? That is why most highly skilled people in their chosen fields are constantly looking for new ways of earning income.
So, if you ask, Is your firefighters' income enough to pay your bills and sustain you till the next paycheck? Probably not! This necessitates the need for a second job for Firefighters!
But, what benefits does a second job give?
1. Money to Pay Debts
By having a second job, you can set aside a certain percentage that you will use from the side income for debt payments. This means faster loan repayment and extra money in your wallet!
2. Improving Your Skills
How much do you practice communication and socializing skills as a social worker? Not enough! A side job gives you a chance to gain and improve skills that may come in handy as a firefighter or in your day-to-day life.
Additionally, if you choose to work in a different field, you may gain skills and acquire a new passion.
3. It is Empowering
Living from one paycheck to another is not ideal anymore. What if you have an emergency and use all the money you have before the next paycheck goes through? That is a very stressful way to live.
Having a second job is liberating and empowering. You get the chance to acquire new skills, improve the quality of your life and build wealth.
4. Retirement Stash
A firefighting job drains you physically and mentally.
What will happen when you give it your youthful years and strength and retire? Will you be strong enough to take a job in your weakened state, or will you live your last years depending on well-wishers?
Having a side job will supplement your salary, but you can also use it to set up a retirement fund. When it is time to lay down your retirement gear, you will have a nice retirement fund to enjoy your life.
Also Read:
Best Side Jobs for Firefighters: FAQs
1. Can Firefighters Make Extra Money?
Yes, a Firefighter can make extra money by taking a side job to supplement the regular income. Although firefighters can start many side jobs, they must ensure that their side jobs do not affect their firefighting jobs. Thus they should make sure that they work off duty and report on time when it's time for their shifts.
2. How Much Does a Firefighter Make?
The average annual salary for a firefighter in the US is $45,563. This amount is decent but cannot be compared to their work of risking their lives to save people, animals, and property. That is why most firefighters take on second jobs to supplement their income.
3. Is Firefighting a Full-time Job?
Yes, Firefighting is a full-time job, but firefighters work in shifts. Some work rotating 24-hour shifts followed by 2 or 3 days of resting or a 10 hours shift followed by 14 hours off. Therefore they can take on an extra job without affecting their firefighting duties.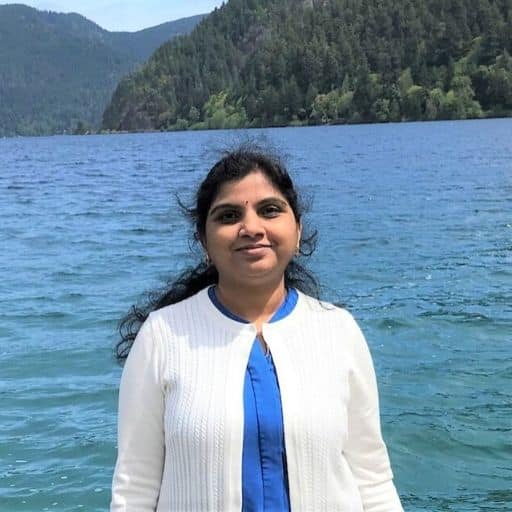 Howdy Folks, thanks for stopping by my blog.
I'm Swati, a proud mom, dedicated side hustler, full-time blogger, and a recognized millennial work-at-home expert. My expertise has been featured on esteemed platforms such as Forbes, CEO Blog Nation, Referral Rock, Vital Dollar, Databox blog, and many more. I have embarked on this incredible journey to share my firsthand experiences in the world of online income generation and to assist all of you in earning money from the comfort of your homes.
Join me in my mission to revolutionize the way we make money and achieve financial freedom. Trust me, it's not as challenging as it may seem!
Together, let's explore the boundless opportunities and pave our paths towards a prosperous future.