Salary.com reports that the average pay of a Registered Nurse (RN) in the United States falls between $58,880 and $105,590 with the median being 82,230!
While the above is a handsome salary to live a good life, you as a nurse may be looking for additional income streams without increasing the amount of stress your day-to-day job entails.
Well, so how to make extra money as a nurse?
In today's post, let's talk about some of the best side jobs for nurses and their payouts.
Best Side Jobs for Nurses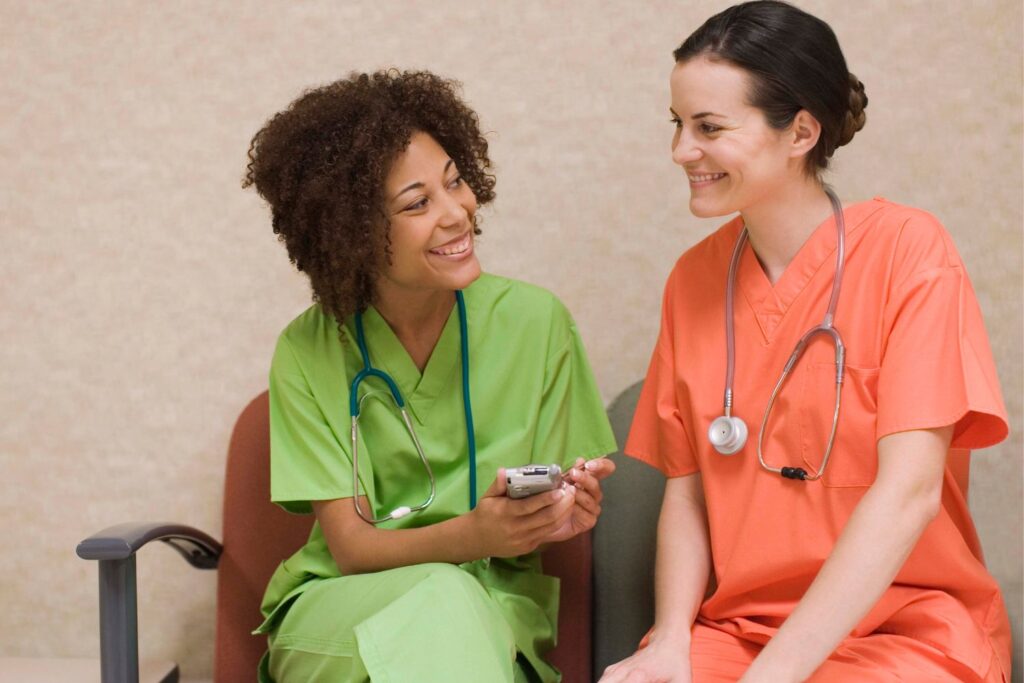 The good news is there's no shortage of good side jobs for nurses, and even though the list is long, I've narrowed it down to the 3 best side hustles for nurses.
1. Telehealth Nurse
Perhaps the best part-time job for a registered nurse, and one that you probably already have the qualifications for is a telehealth nurse.
Telehealth nurses are registered nurses who with the help of the latest communication technology such as video, phone, email, and messaging deliver high-quality, professional care to patients in remote locations and/or to those patients who do not have access to medical care.
Some of the tasks performed by a telehealth nurse include:
Scheduling appointments and referring patients to specialists
Monitoring patient's health remotely such as oxygen levels, respiration, and blood glucose
Pre-surgical and post-surgical care
Assisting doctors in reducing patient load
Educating patients on how to manage their ailment
Salary of a Telehealth Nurse
Telehealth nurse earns an average of $29 per hour, so if you work part-time for 4 hours a day x 5 days a week, you make approximately $580 per week gross pay (before taxes).
Telehealth Nurse Qualifications/Certifications
Earn either an ADN or a BSN from an accredited nursing program
Pass the NCLEX examination
2. Health Coach
Health coaches are employed by health insurance firms, wellness centers, and weight loss companies/clinics. These companies and firms prefer an educational or working background in nursing, behavioral therapy, or pediatrics.
Some of the tasks performed by a health coach include:
Motivate clients with self-directed wellness techniques
Deals with daily health concerns
Promote improvement in health
Evaluate client lifestyles
Salary of a Health Coach
The salary of a health coach varies depending on the company you work for but is approximately $24 to $100 per hour. By working part-time, you can make approximately $500 per week.
Health Coach Qualifications/Certifications
3. First Aid Course Instructor
As a nurse, assisting people with their ailments is your forte, therefore becoming a certified first aid course instructor is perhaps an interesting part-time job for you.
What exactly is a first aid course instructor? Just as the term suggests, a first aid instructor is an elite professional who teaches lifesaving skills to businesses, schools, and communities.
Some of the tasks performed by a first aid course instructor include:
Demonstrating how first aid should be carried out
Training new students on old and new first aid techniques
Delivering presentations on improving first aid techniques and new technologies
Salary of a First Aid Instructor
As a first aid instructor, you can expect to make an average of $39.30 an hour, which equates to approximately $800 part-time gross pay (20 hours per week).
First Aid Instructor Qualifications/Certifications
Though your chances of becoming a first aid instructor as a nurse are higher, you will still need to get certified by a reputed organization like the red cross.
Also Read: 30 Best Second Job Ideas for Teachers
🌟Well Paying Remote Jobs Roundup (No Degree Needed!)
Easy Side Jobs for Nurses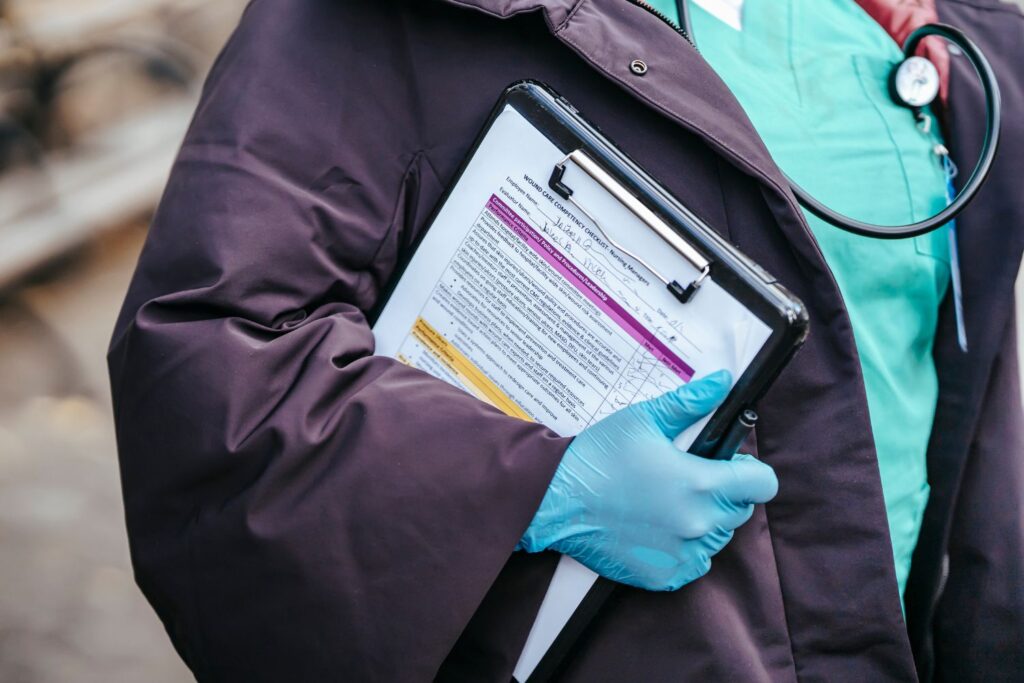 Even though taking surveys won't give you full financial freedom, it can definitely provide a small boost in your overall income. So, check out these legit top-paying brands for paid focus groups and short surveys!
Branded Surveys bills itself as the world's leading market research community, and offers points for each survey you complete. You can either redeem your points for gift cards or receive cash via PayPal or Branded Pay.
The platform offers daily challenges, polls, products, and services, check out this Branded Surveys review to learn more.
2. Survey Junkie
With a 4-star rating on Trust Pilot, Survey Junkie is one of the leading names in the survey business and is a company that is trusted by millions of people worldwide.
You get to participate in surveys, which can provide a decent amount of money. For example, if you take a survey for 100 points, you make about $1.
Once you hit 1,000 points (equal to $10) you can cash out in e-gift cards or PayPal.
3. Respondent.io
Respondent.io allows you to participate in research studies for several types of research studies.
The company hires business professionals of all kinds including nurses, software developers, and marketers, and pays an average of $150 an hour with some participants making up to $700 on some tasks!
You can sign up with either your email address or with your existing social media accounts as long as you are 18 years old.
All payments are processed within 8 to 10 days via PayPal.
Sign up to respondent.io to see if you qualify for their program, and how much you can potentially make each week/month.
Also Read: Side Jobs for Dads
Side Hustles for Nurse Practitioners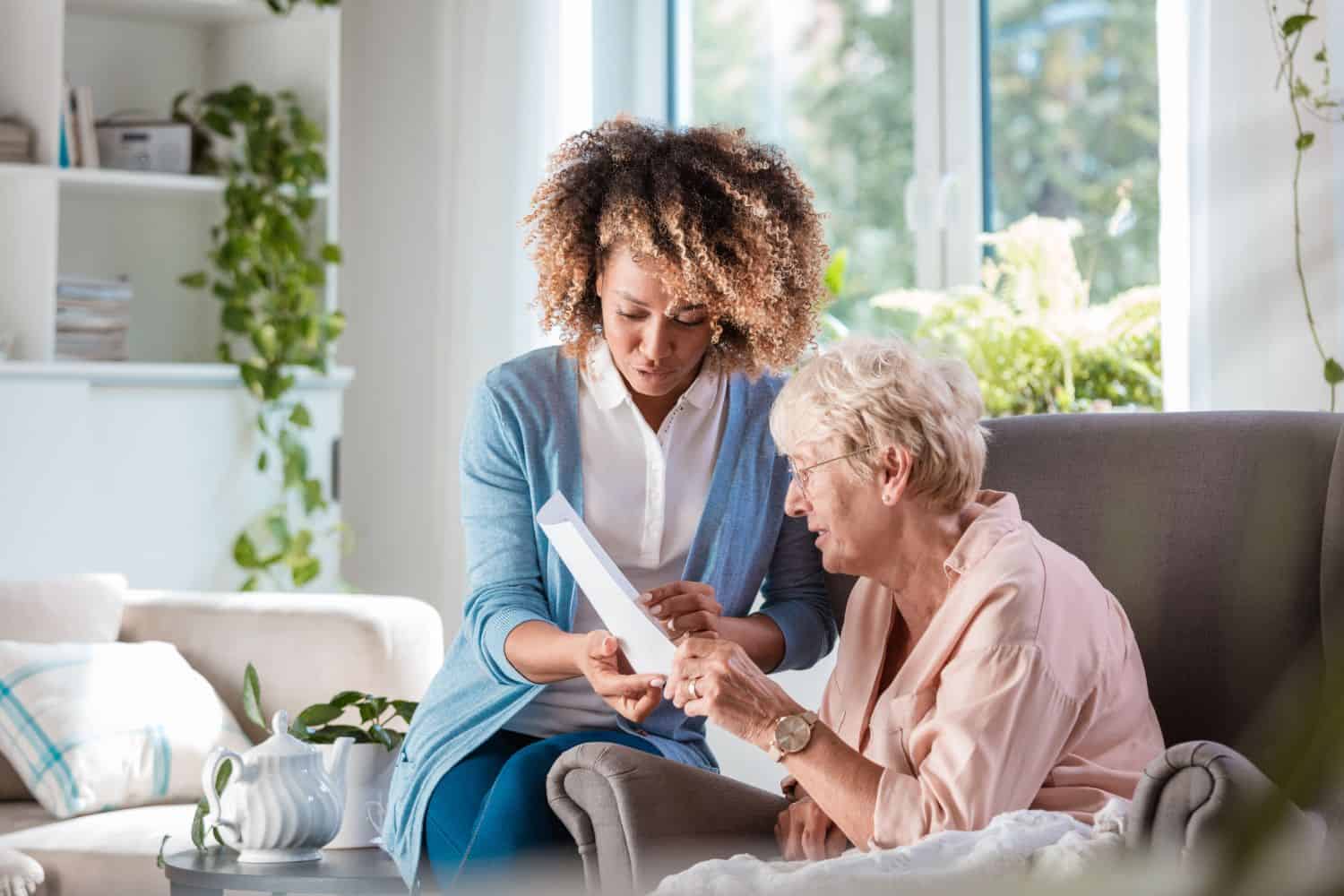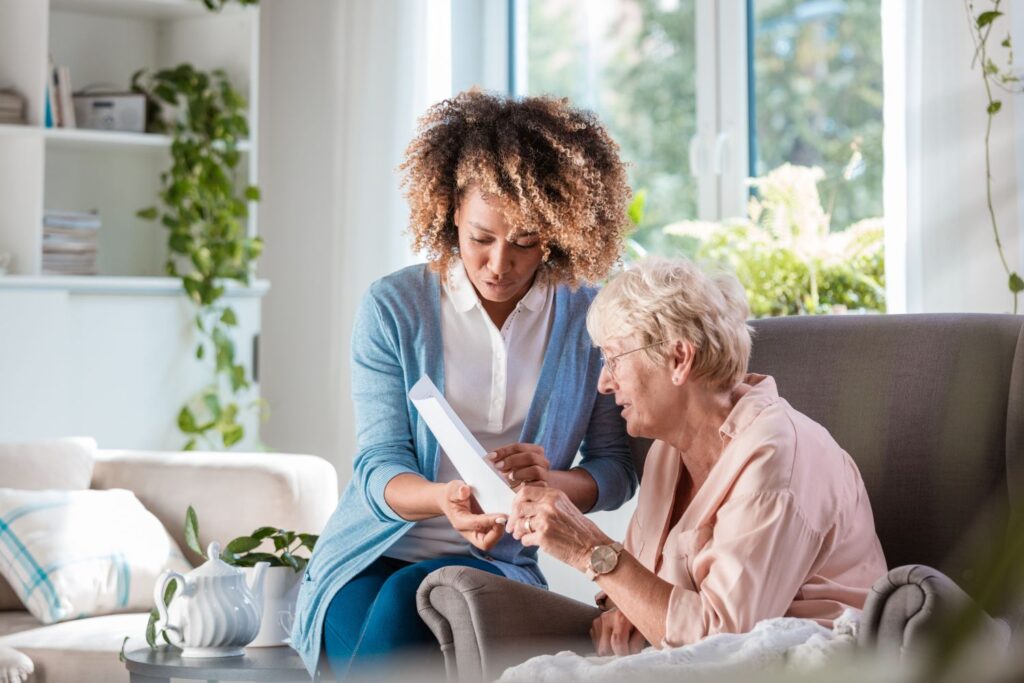 1. Caregiving
As caregiving is a major part of your job, it may be worth considering it as a side hustle idea.
While there are many ways to provide care, such as babysitting, child care, or even elder care. Older adults typically require more medical attention than youngsters do and there are a number of major platforms to help you find a position that suits your needs.
Look out for senior caregiving jobs on Sittercity.com and Care.com. The pay ranges from $12-$15 per hour
Check out Babysitting job opportunities here
2. Delivery Driver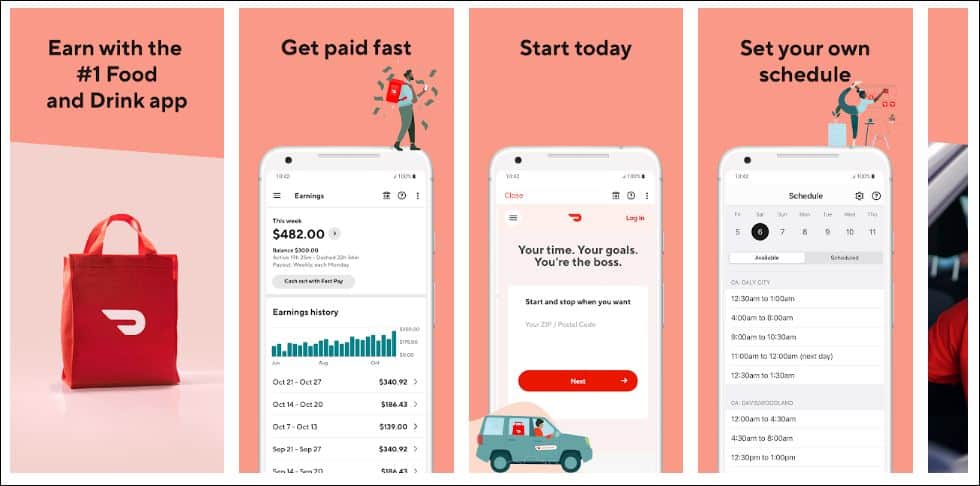 If you're one of the lucky ones to own a car during nursing school, you can opt for food delivery services like DoorDash, UberEats, or Instacart.
One of the best parts about this side hustle is that you have great control over your schedule while meeting new people, and learning the streets of your city.
While the pay varies across companies, the average pay is around $25 per hour (+tips) before taxes and deductions.
Do not miss out on these 10 pro tips to make over $500 a week on DoorDash!
3. Waiting Tables
Not the most fun job in the world, but can definitely help pay a few bills even some of your nursing school tuition.
You don't need to have any special qualifications for waiting tables, yet can make over $2000 a month including tips.
4. House Sitting
House sitting jobs are a great way to get paid to travel and see the world while still getting to help people. There are many platforms that offer house-sitting opportunities for nurses, so you should definitely do some research to find the best one for you.
You can also ask your friends or family if they know of any good house-sitting agencies or opportunities in your area. Expected pay is anywhere between $15 to $20 an hour.
Check Out: 35 Side Jobs for Making $50 Fast!
Side Jobs for Nurses Online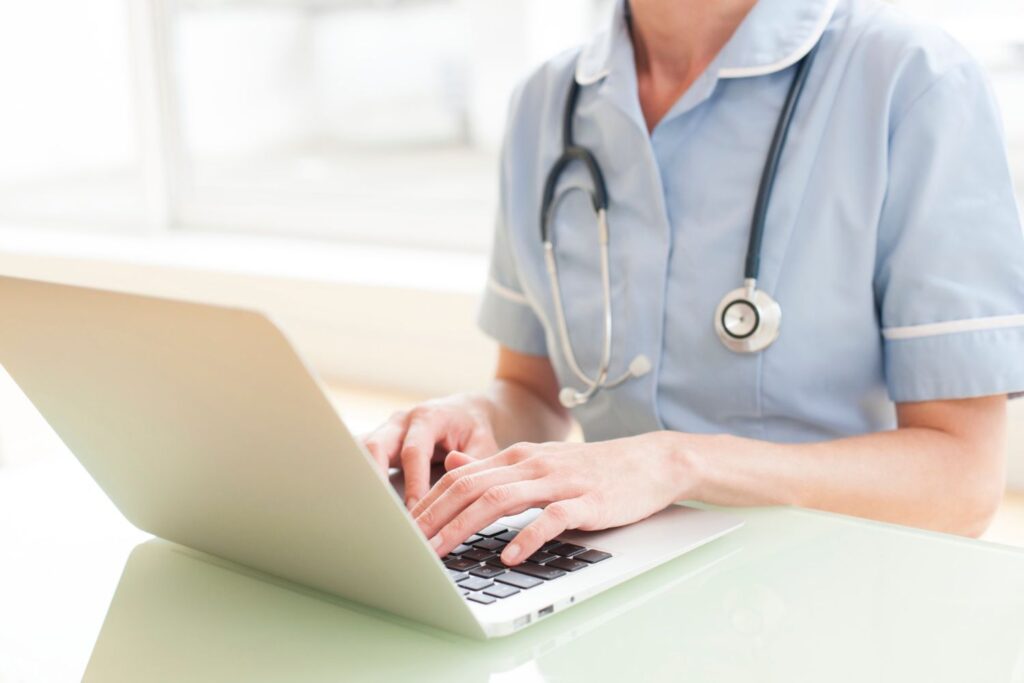 It's no surprise that netizens are increasingly turning to online jobs to make a little extra money or to supplement their income. If you have time to spare, you can also make some money on the side through online jobs.
Here are just a few examples of the best-paying work-from-home jobs for nurses:
1. Case Management/RN Case Manager
An RN case manager is responsible for developing, implementing, and reviewing healthcare plans for patients who are recovering from serious injuries or dealing with chronic illnesses.
Since most of the tasks in this remote position are performed via email, it makes a great online job for nurses looking to increase their income.
Salary of an RN Case Manager
The salary of an RN case manager can vary depending on the area but is roughly $40 per hour or $500 per week.
RN Case Manager Qualifications/Certifications
Must possess an active RN license
2 years minimum experience in the nursing field
2,000 hours or more in case management practice in the last 3 years
2. Freelance Medical Writer
There is a growing demand for health-related content, and so medical writers are in great demand.
So, if you're passionate about educating the public, and sharing your experiences, and knowledge on a variety of topics pertaining to the healthcare industry, a freelance medical writer is perhaps the perfect part-time job for you.
You may produce a variety of content, including patient education materials, journal articles, regulatory documents, or craft copies for leading health magazines, websites, social media platforms, and much more.
Salary of a Freelance Medical Writer
Freelance medical writers can make $100+ an hour, therefore can bring in an extra $50,000 in less than a year
Freelance Writer Qualifications/Certifications
If you're already an experienced RN, you don't need any more qualifications to become a freelance writer. But it's a good idea to take the Medical Writer Certified (MWC®) credential from the Medical Writing Certification Commission.
If you want to become a well-paid freelance writer this would be the perfect place to begin your journey. Check out this popular course by a six-figure freelance writer – 'The Ultimate "Digital Nomad" Crash Course For Making 6-Figures On Fiverr'.
3. Online Nursing Instructor
Online nursing instructors teach nursing students from the comfort of their homes through internet courses and lessons.
Some of the responsibilities of an online nursing instructor include giving lectures, assigning homework, developing lesson plans, teaching courses, and grading assignments.
Salary of an Online Nursing Instructor
The salary of an online nursing instructor is typically between $40 and $50 an hour depending on your level of expertise.
Online Nursing Instructor Qualifications/Certifications
An online nurse instructor is either a bachelor-prepared registered nurse or nurse practitioner. You should have some level of teaching experience, and build practical skills as an educator.
Additionally, you must also earn an MSN in Nursing Education, which teaches specialized skills in teaching strategies and curriculum development.
4. Medical Transcriptionist
Sometimes referred to as a healthcare documentation specialist, a medical transcriptionist listens to voice recordings from healthcare workers and converts them into medical reports.
Medical transcriptionists find employment in physicians' offices, hospitals, or third-party transcription companies.
Salary of a Medical Transcriptionist
The starting pay of a medical transcriptionist is approximately $16.68 per hour and can be as high as $30 an hour.
Medical Transcriptionist Qualifications/Certifications
You should have a good understanding of medical terminology, grammar, and word processing software.
5. Medical Coding
Medical coding is the transfer of medical services such as healthcare diagnosis and procedures into universal medical alphanumeric codes.
Medical coders are in big demand and stand a good chance of landing a job in a reputed company.
Salary of a Medical Coder
The salary of a medical coder starts from $16 an hour, whereas some companies even pay $30+ per hour.
Medical Coder Qualifications/Certifications
You need a CPC certification to join the medical coding field. This certification covers various aspects of medical coding including procedure codes and billing for medical claims.
Immunization Nurse Jobs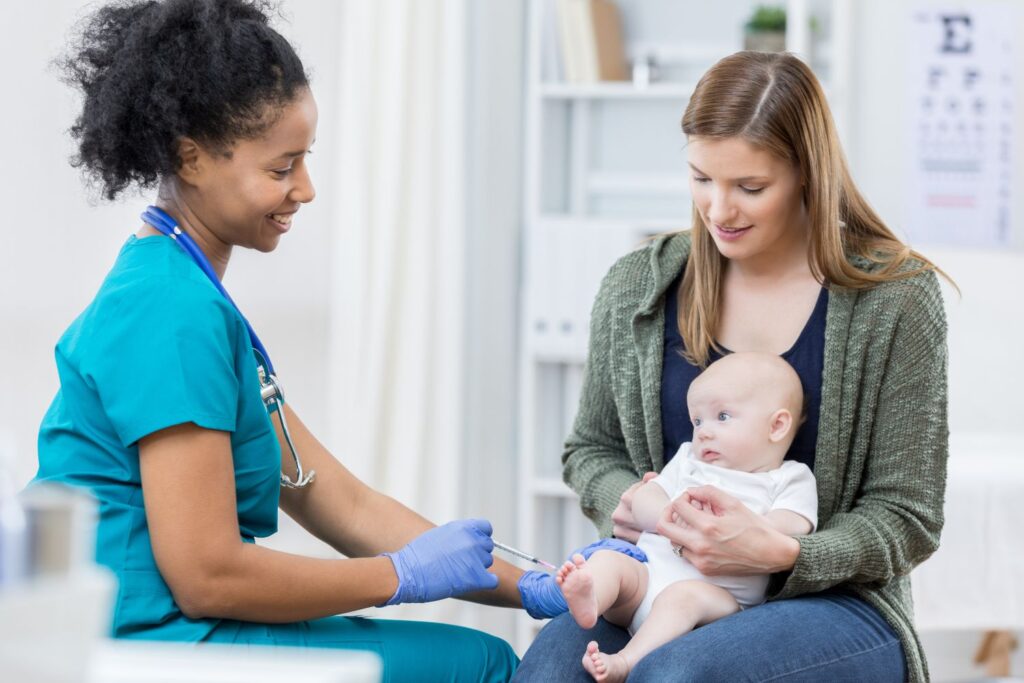 1. Travel Vaccination Nurse
A travel immunization nurse or travel vaccination nurse generally has the same responsibilities as a regular staff nurse such as administering vaccines on the go.
Some of the key skills for a travel vaccination nurse are being well organized, adaptable, compassionate, and having good communication skills.
Salary of a Travel Vaccination Nurse
The salary of a travel vaccination nurse varies, but the national average is $3500 a week.
Qualifications of a Travel Nurse
2. Immunization Nurse
If you don't wish to travel long distances or across states and countries, you could still become an immunization nurse and work part-time or even full-time in a variety of locations nearby.
These locations include home visits, curbside clinics, drive-through clinics, and mobile outreach units.
Salary of an Immunization Nurse
Immunization nurses are paid well, somewhere in the range of $20 to $45 an hour.
Immunization Nurse Qualifications/Certifications
RN or LVN/LPN license in nursing
CPR certification
At least 1 year of healthcare experience in administering vaccines
Side Jobs for Registered Nurses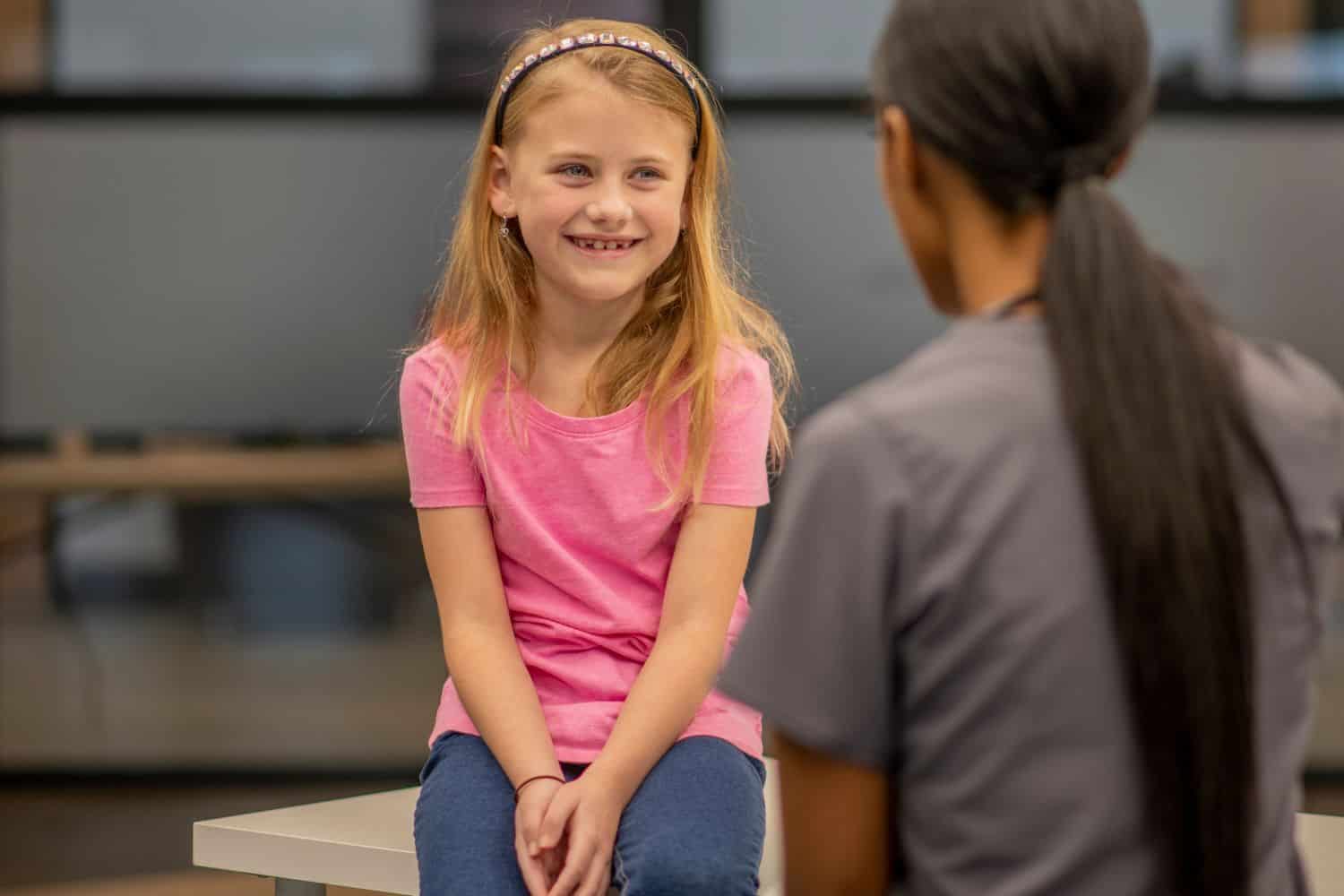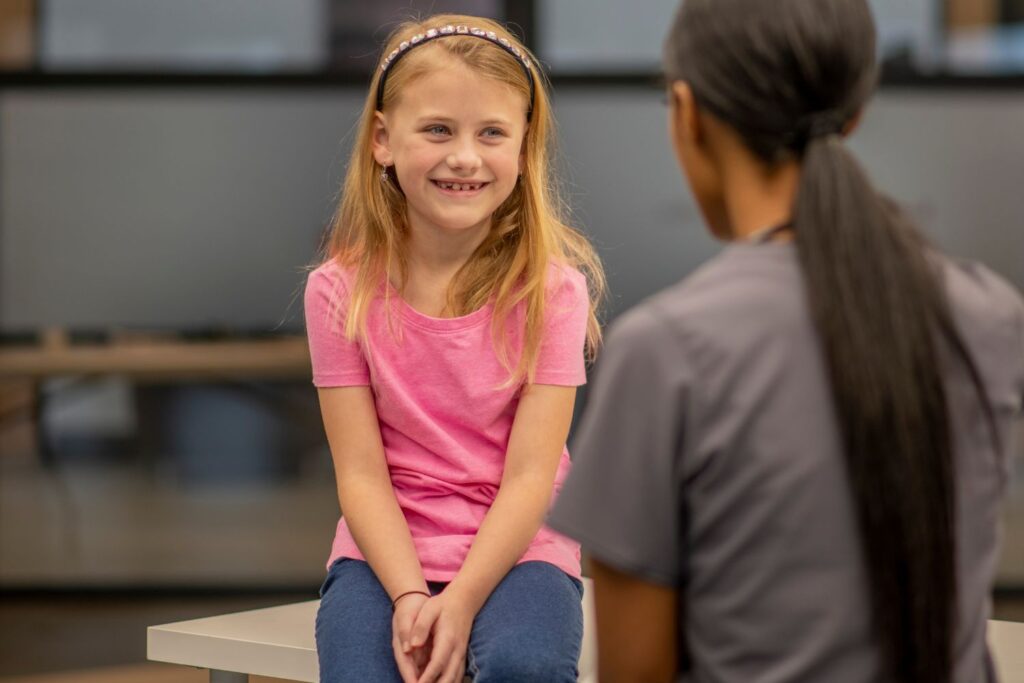 If you're wondering how retired nurses make money, the good news is that there are several jobs that retired nurses can explore.
1. Nutritionist
A nutritionist has a wealth of experience in using food and nutrition to promote wellbeing and manage diseases.
They advise people on the best diet for them, and how to achieve their health-related goals.
Salary of a Nutritionist
The salary of a nutritionist is approximately $25 per hour but could go up to $50 an hour.
Nutritionist Qualifications/Certifications
You can become a nutritionist by completing a specialized course, and possess certain hours of the internship experience.
2. Home Care Nurse
Many retired nurses choose to become home care nurses during retirement. The primary duties of a home care nurse are taking care of patients in their homes.
Salary of a Home Care Nurse
The salary of a home care nurse varies greatly depending on the company/household you work for and your tasks/duties but starts at $19.28 per hour.
Home Care Nurse Qualifications/Certifications
Becoming a home care nurse requires completion of the 40-hour Home Health Aide program.
3. School Nurse
The primary duty of a school nurse is to provide health and emergency care to students. School nurses can work in several environments including in elementary, middle, and high schools.
Salary of a School Nurse
School nurses in the United States receive a salary of around $52,000 annually.
School Nurse Qualifications/Certifications
If already possess an RN license, you need any other qualifications to become a school nurse.
Fun Side Jobs for Nurses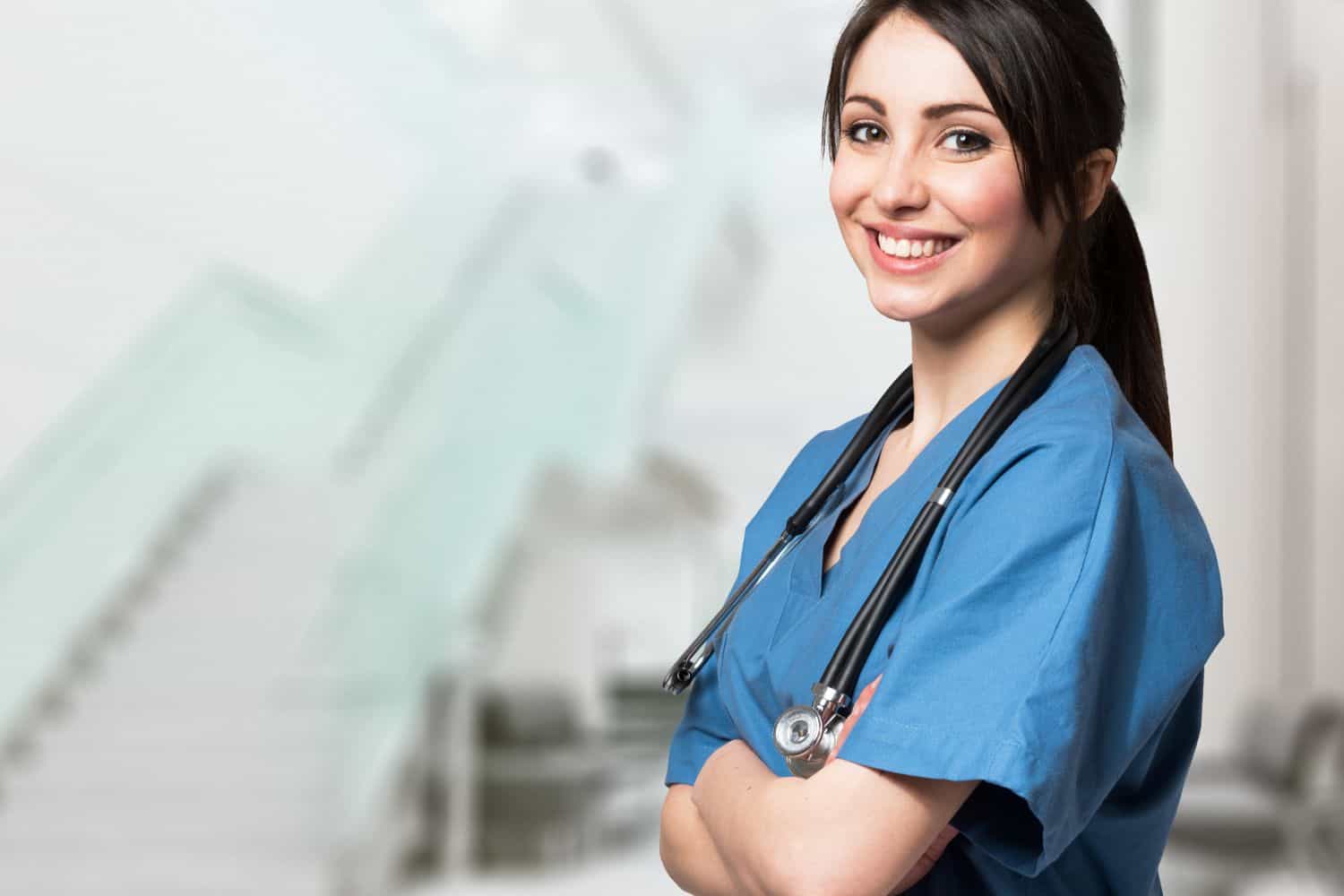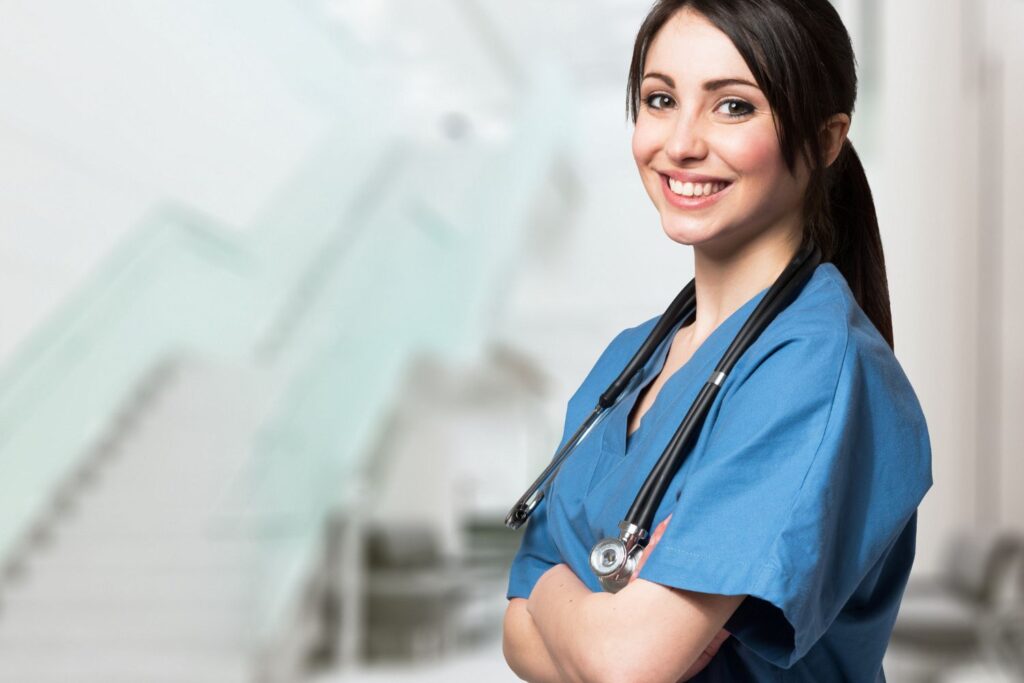 1. Dog Walker/Pet Sitter
Just as the name would suggest, a dog walker is responsible for the safety of their clients' dogs during walks.
As a dog walker, you can either find employment with a dog walking business or become an independent business owner.
Salary of a Dog Walker
A dog walker makes an average salary of 17.16 an hour in the United States.
Dog Walker Qualifications/Certifications
To become a dog walker, you have to first and most importantly prove that you're responsible, which you already are as a nurse. There are no specific qualifications to become a dog walker.
2. Retail Medical Sales
Since you're already familiar with medical equipment and pharmaceutical products, you can try marketing them to doctors, hospitals, and other companies.
As a retail medical sales associate, you receive both hourly pay plus commissions on the products you sell.
3. Set Up an Etsy Shop
If you've got innate creative abilities, why not let your forte run loose by setting up an Etsy shop and selling your creations.
The ideas you can develop and sell are literally endless and include screen-print T-shirts, sewing blankets, and creating original vinyl items like mugs.
Best Second Jobs for Nurses: Good Side Hustles for Nurses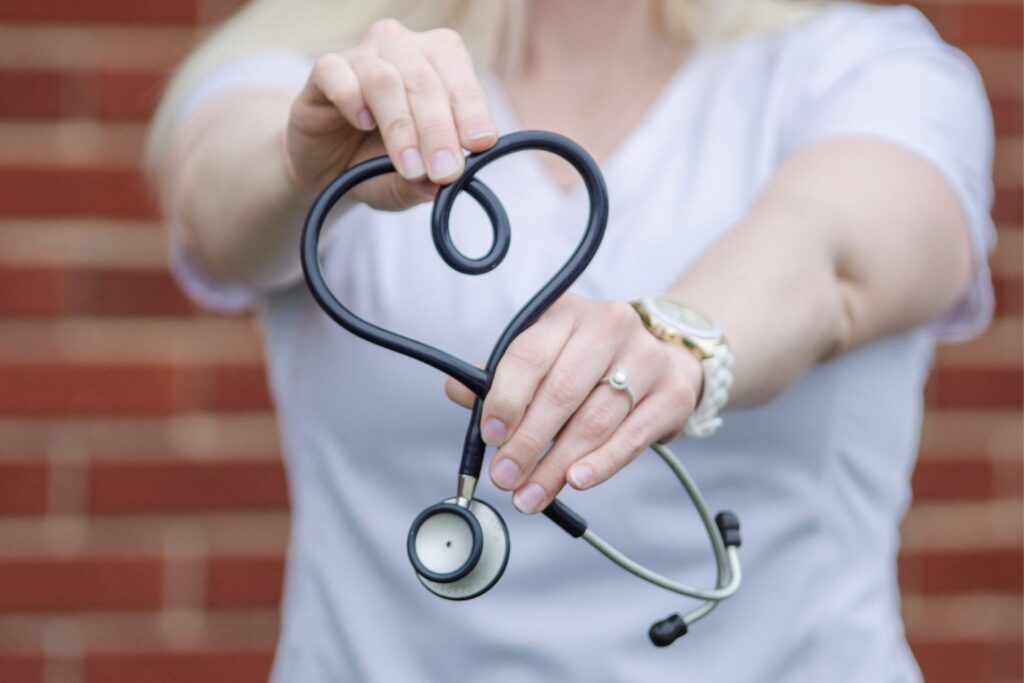 1. Nurse Psychotherapists or Mental Health Therapists
Becoming a mental health therapist is one of the best second jobs for nurses, and is also a great way for registered nurses to pursue two careers.
As a registered nurse, you can perform certain counseling functions, but you will need additional training and education to become a legitimate counselor.
Salary of a Nurse Psychotherapist
The average salary of a nurse psychotherapist is $32 an hour or $53,000 per year.
Nurse Psychotherapist Qualifications
Bachelor of Science degree in Nursing (BSN)
two-year master's program in psychiatric mental health nursing
2. Yoga Instructor
Registered nurses will find several benefits in taking a Yoga Teacher Training (YTT) course not only to teach yoga classes, but to deepen their understanding of the anatomy, philosophies, and principles behind the practice of yoga, and enjoy better mental health.
Salary of a Yoga Instructor
The average salary of a certified yoga instructor is $33.15 per hour but could be much higher based on experience.
Yoga Instructor Qualifications/Certifications
Complete a minimum of 200 hours through a school following the Yoga Alliance Guidelines
Apply for a YYT Certification
Also Read: 50 Perfect Second Jobs for Firefighters
3. Nurse Massage Therapist or Licensed Massage Therapist
Even though the standards and requirements can vary by state and locality, a licensed nurse can legally practice nurse massage therapy.
Just as the name would suggest, a massage therapist is anyone who practices massage therapy.
Salary of a Massage Therapist and Nurse Massage Therapist
A massage therapist is a highly paid professional who can make upwards of $39.33 an hour, which is the same or a little more than a nurse massage therapist.
Massage Therapist Qualifications/Certifications
15-month diploma in massage therapy
4. Forensic Nurse
If you have an interest in criminal justice, and caring for crime victims, becoming c forensic nurse could be a great second job for you.
Forensic nurses play a vital role in both healthcare and criminal justice systems, and can also help their communities by helping coroners and pathologists identify accurate causes of death.
Salary of a Forensic Nurse
The average salary of a forensic nurse is $30.61 per hour, which is slightly less than the average nurse's salary.
Forensic Nurse Qualifications/Certifications
Earn your nursing degree
Take the RN licensing program
Consider taking a four-year forensic nursing certificate program
5. Medical Startup Entrepreneur
You can use your nurse experience to innovate devices and/or systems that will impact healthcare delivery and ultimately save more patients' lives.
Passive Income for Nurses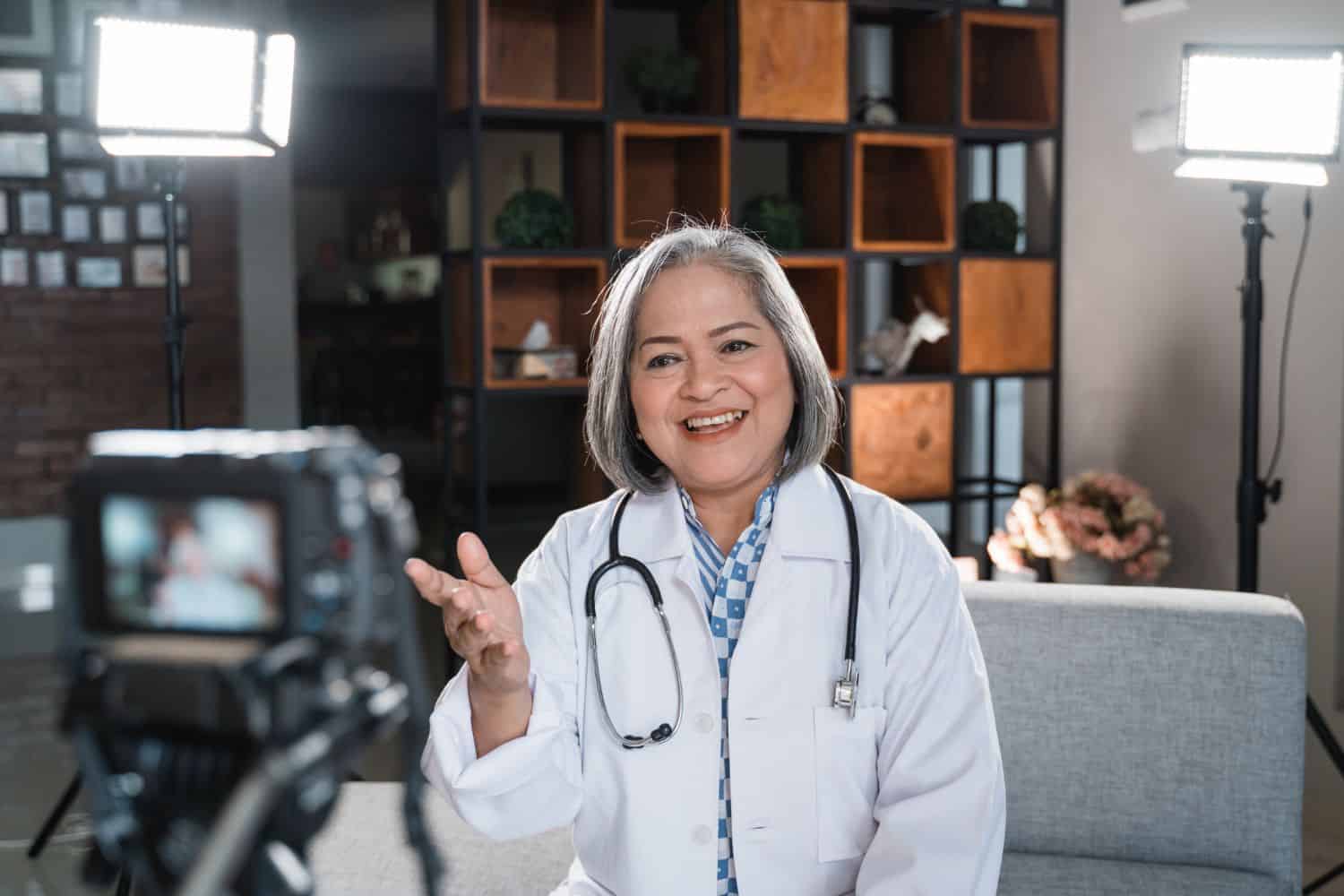 1. Nurse Blogger Jobs
Blogging may seem like a comfortable work-from-home job, where you simply string together some words, right? Well, not really!
There are literally millions of bloggers on the internet, but if you want to stand out from the crowd, you must gain love from your audience by writing content that's engaging.
Nurse bloggers can write blogs on self-care advice, career tips, and resilience strategies. Once you gain an audience, you can monetize your blog with affiliate sales, and plugging into one of the many ad networks.
There's no fixed salary or qualifications required for a nurse blogger, but some nurse bloggers make $100,000+ passive income per year.
2. Invest in Stocks
Investing in stocks is another great way to earn passive income, but is a risky business. If you have the money you can afford to lose, you can invest that cash in the stock market and earn interest and dividends.
3. Write eBooks
If you honed your skills as a writer or have a knack for writing, you should consider writing an eBook or a regular hardcover, and earn royalties from sales.
Nurse writers must first figure out what they'd like to write about like a specific niche, plan their content, write their book and sell on popular platforms such as Amazon.com.
4. Real Estate
Real estate is yet another lucrative way to earn passive income as a nurse. Just like most jobs on this list, real estate does have its pros and cons, but on a brighter note if done correctly can help you make money as you sleep.
One of the downsides of real estate is that it takes time, so you'll have to be patient as miracles don't happen overnight.
5. Podcast/YouTube/Influencer
This is actually a fun way to make passive income, and in fact, is extremely to create if you're well-versed with the topic. You can start a YouTube channel for free, and podcasts are easy to create, where all you have to do is record your voice and publish it to the various podcast channels.
6. Rent Out Medical Equipment
You can rent out medical equipment and/or gear to other nurses, but will probably need some investment to start with.
Many nurses struggle to buy equipment such as blood pressure monitors, which is where you can help by renting out these devices for a monthly fee.
Non-Nursing Careers for Nurses
1. Medical Biller
A medical biller's position is critical for the financial cycle of all healthcare providers and basically involves collecting payments from patients and submitting them to insurance companies.
There may be additional responsibilities involved such as creating patient payment plans, updating patient financial records, etc.
Take note that the terms medical coder and medical biller are often used interchangeably, but the former extracts billable information from the medical records and clinical documentation, and the latter use those codes to create insurance claims and bills for patients.
Salary of a Medical Biller
According to the Bureau of Labor Statistics, the average salary of a medical biller is $21.75 per hour.
Medical Biller Qualifications Certifications
There are currently no State or Federal requirements for any certifications to explore a career in medical billing.
However, most providers ask that you possess a bachelor's degree or master's degree, preferably from a life science background, and have good analytical abilities.
2. Health Service Administrator
When you visit a clinic or a hospital, who are the first people that you likely interact with—receptionist, nurse, doctor! Well, behind the scenes, there's a health service administrator making sure that all the processes of the facility run smoothly.
Also referred to as a health care administrator, a health service administrator plays a similar role as an office manager, only that they have a background in health.
Salary of a Health Service Administrator
The salary of a health service administrator depends on the facility you work for. For example, US Army health care administrators are paid $65,000 per year, whereas private facilities can pay $80,000 or more per year.
Health Service Administrator Qualifications/Certifications
Health care certifications vary, and each is slightly different, but for the most part, you should have a master's degree with at least 2 years of experience.
3. Insurance Company Nurse
Believe it or not, insurance companies do need nurses for several reasons like managing specific cases, clinical research, medical coding, and insurance audits.
Even though the title says "Insurance Company Nurse" it is not really considered a traditional nurse position, because the tasks are more clerical than medical.
Salary of an Insurance Company Nurse
The average pay of an insurance company nurse is approximately $65,000 per annum.
Insurance Company Nurse Qualifications/Certifications
RN with billing experience
Lucrative Side Jobs for Nurses
1. PRN or Per Diem Nurse
Acronym to the Latin term "pro re nata", PRN translates to "when necessary" or "as needed" and pier Diem means "each day". PRN nurses work with staffing agencies to find temporary employment and can fill a variety of roles in clinics, and hospitals.
Although the benefits of a pier Diem nurse aren't as good as a full-time employed nurse, the pay is similar and best of all you get to work on your own schedule and can always say "no" to a shift.
Salary of a PRN Nurse
The Salary of a PRN nurse in most states is approximately $50 per hour.
PRN Nurse Qualifications/Certifications
2. Camp Nurse
If you don't want to work in a traditional medical setting, and as a bonus love the great outdoors, a camp nurse position may be a good option for you.
The best thing about becoming a comp nurse is that you can work on weekends, monthly, or full-time for certain campsites.
The key responsibility of a camp nurse is to provide medical care for campers who have become ill or are injured.
Salary of a Camp Nurse
The salary of a camp nurse ranges from $21.83 an hour to $39.88 per hour.
Camp Nurse Qualifications/Certifications
Registered nurses who hold an Associate's Degree or Bachelor's Degree in Nursing
Part-Time Jobs for Retired Nurses
1. Volunteer Nurse
There's nothing more satisfying for a retired nurse than to continue to assist patients in retirement, and you can do this by offering your services as a retired nurse.
Retirement nurses are in demand and these unpaid positions involve working at vaccination clinics to greeting and checking-in visitors at healthcare clinics.
2. Medical-Healthcare Exam Proctor
Serving as a proctor for nursing and other health practitioner exams is a great way to earn some extra cash. These part-time gigs are usually offered by universities and third-party testing centers and compensate you for just a few hours each month.
3. Occupational Health Nurse
An occupational health nurse is a great way to take a break from the stressful hospital or clinic setting and focus on developing business health and safety programs.
This specialty nursing practice, also known as employee health nurses also treat workers' injuries and illnesses.
Salary of an Occupational Health Nurse
The approximate salary of an occupational health nurse in the USA is $37.56 per hour.
Occupational Health Nurse Qualifications/Certifications
At least 2-years nursing experience
Become certified as an occupational health nurse.
Business Ideas for Nurses
1. Legal Nurse Consultant
A legal nurse consultant or LNC in short offers expert advice for legal cases. Attorneys generally consult an LNC to analyze testimony or to better understand the facts of a case.
2. Wellness Coach
More and more patients are looking to steer clear from taking medications, and are looking for more alternative methods and holistic approaches, and that's where a wellness coach comes in.
A wellness coach does require additional training and certification, but it's easier to understand and implement, given the existing knowledge you have as a nurse.
Check Out: Side Hustles for Pregnant Moms
Best Jobs for Former Nurses
1. Addictions Counsellor
The compassion, empathy, and drive you've put into your nursing career can be put to good use as an addiction counselor.
As an addiction counselor, your role is to provide support and guidance and help people get their lives back on track.
Salary of an Addiction Counselor
The average salary of an addiction counselor is $23.39 per hour.
Addiction Counselor Qualifications/Certifications
Earn an accredited counseling degree
Work as a counselor and acquire supervised clinical practice hours
2. Diagnostic Medical Sonographer
Simply called a sonographer, a diagnostic medical sonographer uses imaging equipment and soundwaves to create images of many parts of the body, also known as ultrasounds.
These images are then used by healthcare professionals to diagnose and treat any medical conditions.
Salary of a Diagnostic Medical Sonographer
The salary of a diagnostic medical sonographer is roughly $73,000 in the USA.
Diagnostic Medical Sonographer Qualifications/Certifications
2-year degree through an accredited sonography training program
Consultant Jobs for Nurses
Nurse Consultant
A nurse consultant is a registered nurse who provides consultation services to improve healthcare programs and standards.
There are several different types of nurse consultants including clinical consultants, operations consultants, and legal nurse consultants.
Nursing Side Jobs: FAQs
1. What Side Jobs Can a Nurse Do?
There are several side jobs that a nurse can pursue including health coach, first-aid course instructor, medical transcriptionist, or becoming an immunization nurse.
2. How Can an RN Make Extra Money?
An RN can make extra money in several ways such as working extra shifts, per diem shifts, call center nursing, medical coding and teaching CPR and first-aid.
3. How Can a Nurse Make Over 100K?
Nurses can definitely make 6 figures or 100k a year, starting with advancing your degree to become a nurse practitioner, becoming a certified registered nurse anesthetist, becoming a nurse-midwife, advancing nurse leadership, beginning a travel nurse assignment, and/or changing nurse specialties.
4. What Kind of Business Can an RN Start?
Several, but great business ideas include appointment assistance, concierge nursing, healthcare consulting, wellness coaching, hospital photography, holistic care, and medical product sales.
5. Can a Nurse Have Her Own Business?
Having your own business can be time-consuming, but if you can make time from your daily nursing job, the list of business ideas is literally endless.
Some excellent business ideas for nurses include private practice, nurse freelancer, medical spa, home care agency, intravenous infusions, legal nurse consultant, content editing business, specialized care provider, and independent massage therapy.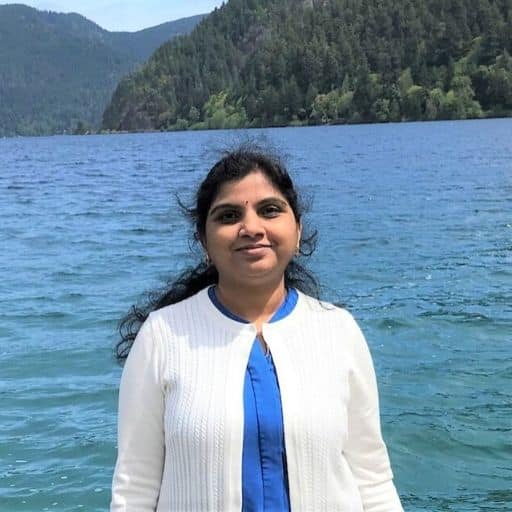 Howdy Folks, thanks for stopping by my blog.
I'm Swati, a proud mom, dedicated side hustler, full-time blogger, and a recognized millennial work-at-home expert. My expertise has been featured on esteemed platforms such as Forbes, CEO Blog Nation, Referral Rock, Vital Dollar, Databox blog, and many more. I have embarked on this incredible journey to share my firsthand experiences in the world of online income generation and to assist all of you in earning money from the comfort of your homes.
Join me in my mission to revolutionize the way we make money and achieve financial freedom. Trust me, it's not as challenging as it may seem!
Together, let's explore the boundless opportunities and pave our paths towards a prosperous future.