If you wish to know how to make money while pregnant, you couldn't be in a better place!
Pregnancy may reward you with up to 12 weeks to prepare for and take care of your new bundle of joy, but this may also mean that much time without a job.
Even when you are on paid leave, pregnancy and a baby come with extra expenses that may prove overwhelming even for the prepared parent.
Where yours is a need to supplement your income, earn a living, get financial help, or start something that eventually becomes long-term, I've got your back covered.
Other expectant moms have been there and done it and so borrowing from their tried and tested ideas, I have outlined 60 ways to ensure that you and your unborn baby are provided for.
Here we go!
How to Make Money While Pregnant and Unemployed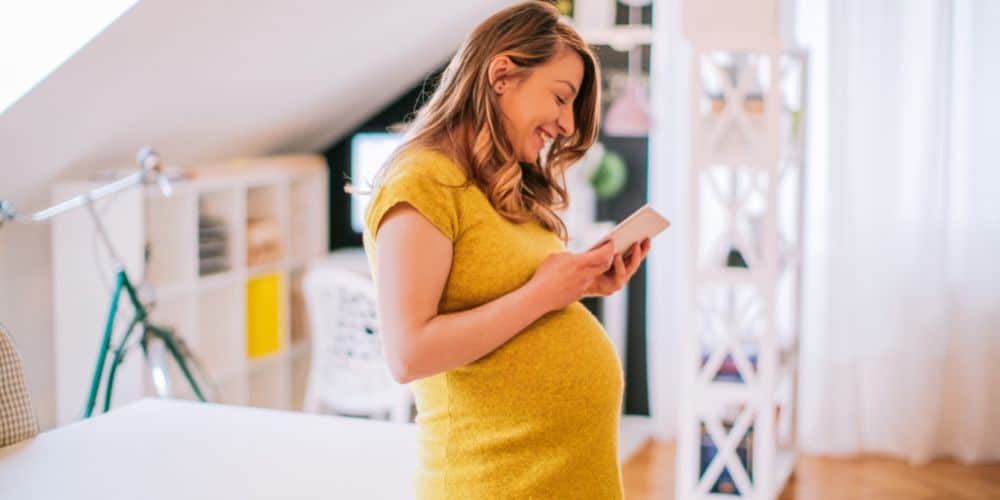 Being pregnant and unemployed leaves you with plenty of time that can become profitable depending on how well you utilize it.
Here are a few jobs that you can engage in:
1. Online Tutoring
With many students, kids, and adults embracing online classes for a wide range of subjects, there's always a need for online tutors.
Certain platforms will require you to have a bachelor's degree in order to teach while others just require knowledge and experience in a certain subject.
If you are interested in teaching English to kids, check the comparison between Qkids and Vipkid and make your choice.
Check out the numerous online tutoring jobs available.
2. Driving with Uber or Lyft
To drive for Uber or Lyft, you need a car, a driver's license, and at least 1 year of licensed driving experience. You also need to give consent for a background check.
Even when you don't have an eligible car, each company has a provision for renting a car.
According to major job review boards, you can earn between $15- $30 per hour with either company based on various factors.
3. Watching Over Pets
There are many pet parents looking for someone to watch over their pets for a fee.
When you are pregnant and need money, and you are good with animals, this is your opportunity to spend time in good company and earn some cash while at it.
Job review boards put a pet sitter's hourly wage at $12-$15.
To get pet-sitting jobs, sign up on platforms like Petbacker, Care, and Sittercity.
4. Dog Walking
If you love dogs and want to get some walking exercise of your own, what's better company than a furry companion?
The job may require you to commit to a certain number of hours for consistency.
You will also need to possess punctuality, stamina, and the ability to provide basic care for the dogs including feeding, providing water, disposing of the dog's waste, using a leash or harness, and any other special requirements.
Dog walking can earn you anything from $12- $30 per hour or per walk depending on how long each walk is.
You can land dog walking jobs on Simply Hired, Petbacker, and Care.
5. Mystery Shopping
Mystery shoppers are also referred to as test shoppers or service testers.
You pose as a normal customer in predetermined establishments with specific instructions and then give a well-informed and objective opinion of your experience. This helps to test the services offered.
Is this something you would be interested in? Try BestMark, IntelliShop, and Market Force.
6. Blogging
Blogging is one of the best hustles that you can start when you are pregnant and earn from it in the long run.
Notably, blogging is not a get-quick-fast hustle but if you are willing to put in the work, it pays off.
A blog is as profitable as its traffic so you need to drive traffic to your site before you can start monetizing your blog.
You can earn from your blog in numerous ways including selling ad space, affiliate marketing, selling your own products, and offering consultancy services among others.
Here's how to start a lucrative blog from scratch
7. Virtual Assistance
With a computer, access to the internet, and even the most basic computer skills, I bet there's some service you can offer from wherever you are and make money as a virtual assistant or VA.
Some services offered by VAs include calendar management, phone tasks, travel arrangements, bookkeeping, writing, and data entry among many others.
Typically, jobs for new VAs can start at around $15 per hour on sites like Fivver, Upwork, and Flexjobs but the rates can increase to $40+ per hour with more skills and experience.
To hone your skills and make yourself marketable, you can do online courses like Gina's Fully Booked VA.
How to Get Money from the Government While Pregnant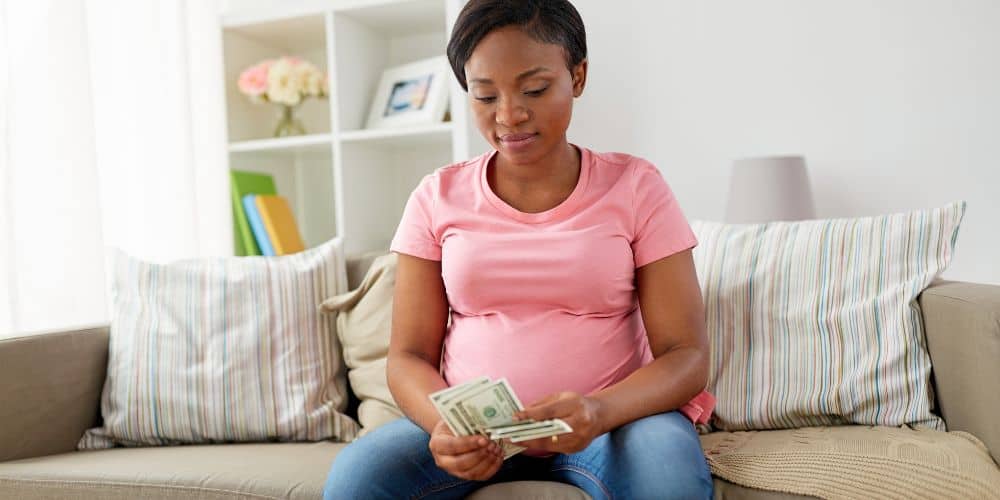 Are you wondering what benefits can I claim when pregnant and unemployed? Wonder no more!
The government has put in place programs that come to your aid to ensure that your needs are met, whether nutritional, medical or day-to-day.
Some of the assistance may be in the form of money but most of it will be catering to your pregnancy and postpartum needs.
Here are several to try:
8. Temporary Assistance for Needy Families (TANF)
The TANF program is not specifically designed for pregnant women but for all low-income or needy families with children in all the states and US territories.
If you are pregnant and fall in this category, you might also get assistance.
Eligible families get monthly cash assistance payments to pay for food, clothing, housing, medical supplies not paid for by Medicaid, and other services.
Payments vary based on factors such as state of residence, family size, and presence or absence of a parent among others.
9. US Department of Agriculture (USDA)
This organization comes in handy if you are dealing with housing problems and you live in a rural area.
The help comes in the form of a subsidy through the Rural Development program under Section 8 of the housing assistance program.
Check eligibility and the application process
10. Supplemental Nutritional Assistance Program (SNAP)
As the name suggests, this program helps needy families purchase healthy foods. Eligibility is determined by your income and resources.
For example, your or your family's gross monthly income should be at or below 130% of the poverty line. Also, individuals aged between 18-50 are only entitled to three months of SNAP benefits every 3 years but pregnant women are exempt from this rule.
Eligible persons receive SNAP funds on an Electronic Benefits Transfer (EBT) card, a sort of debit card that can be used to shop for groceries at select grocery stores.
Here's more information about SNAP
11. Health Resources and Services Administration
Are you facing challenges accessing healthcare? HRSA will not give you cash but the organization funds states and local governments to ensure that low-income families get access to medical care in various qualifying clinics.
Qualification is dependent on poverty guidelines. Check the guidelines to see if you qualify.
12. Pregnant Women Assistance (PWA) Program
Low-income and pregnant women in the state of Washington can benefit from this state-funded program. It gives cash assistance and can recommend you to HEN (Housing and Essential Needs).
The grant is up to $363 per month for 12 months.
You get this assistance if you are a pregnant woman residing in Washington and are not eligible for Temporary Assistance for Needy Families (TANF) or State Family Assistance (SFA).
You should also meet resources, income, and citizenship/alien status requirements.
Check out how to apply to PWA
13. Medicaid
Medicaid is funded jointly by the state and the federal government to provide health coverage to low-income people, the unemployed, people with disabilities, children, pregnant women, and the elderly.
You need to be a citizen of the US or a qualified non-citizen and a resident of the state from which you want to receive Medicaid.
Further, you need to pass the financial eligibility evaluation which checks your taxable income and tax filing relationships or your unemployment status.
Check out Medicaid eligibility.
How to Make Extra Money While Pregnant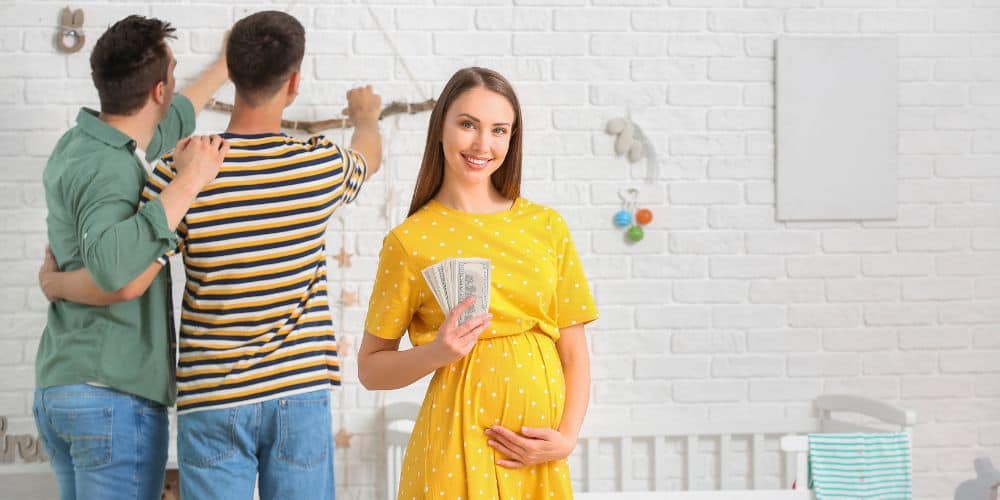 With a baby on the way, who wouldn't want extra money? The good news is that there are many opportunities you can exploit.
The ideas below will point you in the right direction.
14. Testing Websites
Brands spend lots of money in creating and developing websites to reach as many potential customers as possible, improve interaction with the target audience, and increase conversion.
When a company wants to know how their site's user experience is, they pay testers to access the site, use it, analyze it and provide feedback.
As a website tester, you can make around $10 per session of up to 20 minutes.
Want to find website testing jobs? Try UserTesting, Userlytics, and Trymata, formerly TryMyUI.
15. Writing a Book
Do you feel like you have enough information on a certain topic or niche to compile into a book?
Thanks to advancements in technology, you can now write a book of your choice, self-publish and sell on Amazon with complete control over rights, pricing, and changes.
Do you want to author and sell a book on Amazon? Here's a step-by-step guide
16. Becoming a Brand Ambassador
How are your people skills? If your answer is excellent, and you couple this with an outgoing personality, then working as a brand ambassador could suit you.
Brand ambassadors are contracted to engage consumers face-to-face, wear branded clothing for promotion, give away free samples, and get people to test products among other things.
You can land brand ambassador gigs on Facebook, Craiglist, and Agency profiles. Job review boards like Zippia and ZipRecruiter also advertise jobs.
Pay can vary from $20 to $50+ per hour.
17. Call Center Rep
This is another job that requires excellent people skills. You can work directly with a company or with an agency that handles the company's customer support.
The job requires you to answer calls, handle inquiries, and solve customer issues or escalate them to the relevant department. You may also make follow-up calls.
You may undergo further training to handle specific inquiries.
Call center reps earn from $15-$20. Here's a list of companies that hire call center reps
18. Selling an Online Course
Online learning has gained traction the world over and there's no better time to sell an online course as long as the topic has a high market demand and you have the insight, credibility, and passion to make it worthwhile for anyone who buys it.
If there's a topic you are knowledgeable into the point where you can teach someone from scratch, this is how to make money during pregnancy and long after.
You can come up with a course and host it on platforms like Thinkific, Teachable, and Kajabi, or sell it on Skillshare.
19. Selling Used Books
If writing is not your cup of tea, you can still make a profit selling books written by others. These can be books that sit idle on your shelf or college textbooks you no longer need.
If the venture feels appealing, you can increase your stock of used books by buying from thrift stores, garage sales, and in your neighborhood and reselling at a profit. Earnings can vary from one book to another.
You can sell used books on Amazon, Bookscouter, and Half-Price Books
20. Baby Sitting
Babysitting is a great way to gain experience in taking care of babies while making extra cash in the process.
You can babysit for family members, friends, and neighbors or list your services on platforms like Care, Urban Sitter, and Sitter City to get babysitting jobs near you.
Babysitting pay averages at $20/hour give or take.
How to Make Money from Home While Pregnant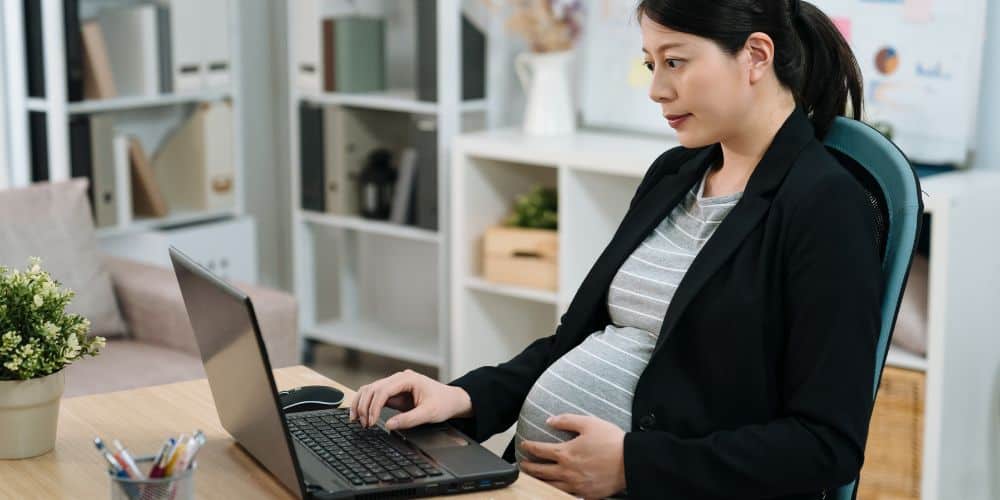 There are times when leaving the house while pregnant feels like an uphill task. This shouldn't however limit your ability to earn some cash.
If you are saying I'm pregnant and need a job from home, you've got plenty of options below:
21. Online Mock Juror Services
If you love watching legal shows and you find yourself making critical observations or predicting outcomes of various cases, you can put your interests and skills to profitable use by becoming a mock juror.
Mock jurors help lawyers spot aspects of their cases that can make or break their outcomes. As an online mock juror, you will go through documents, videos, and other content then give your observations and verdict.
The pay varies depending on factors such as the length of the session, the platform, and the complexity of the case but generally, you can expect $10-$60 per session.
Go to platforms like eJury, Online Verdict, and Jury Test and start making money.
22. Reservations Agent
Reservation agents help their clients book accommodation, flights, dining premises, car rentals, and other aspects of travel.
You can find companies that hire remote reservation agents on platforms like Glassdoor, ZipRecruiter, and SimplyHired.
The hourly salary ranges from $15-$30 per hour.
23. Transcription
Transcription entails converting what has been said into written text. This renders the content easy to understand.
Legal and medical transcription may require you to have experience and expertise in these fields but general transcription can be done by someone with excellent grammar and spelling, great listening skills, good typing speed, a computer, and reliable internet.
From here, all you need is a transcription kit and you are good to go.
Check out these online platforms for transcription jobs.
24. Renting out Your Car
How much do you use your car? If there are long durations that you don't use, it could be bringing in money instead of sitting idle in the parking.
You can list your car on platforms like Turo, Getaround, and Hyrecar. While at it, it is advisable to check whether the company provides insurance to shield yourself in case of an accident.
25. Taking Surveys
Taking surveys is one of the most laid-back ways how to make money while pregnant at home.
You just sign up, get matched with relevant surveys and you start earning. Surveys won't make you rich but they will earn you a bit of extra cash for a time that you could be sitting idle.
There are several legit survey platforms that will earn you between $3 and $50 per survey including Survey Junkie, Pinecone Research, My Points, and Inbox Dollars.
26. Managing Online Communities
Online community managers are tasked with engaging or interacting with customers on various online platforms on behalf of their clients to answer questions, promote products or services, and increase traffic.
Great people skills are a must. Other qualifications will depend on the client, some of which may require some training to handle specific issues.
Browse some full-time and part-time jobs on ZipRecruiter.
How to Make Money Fast While Pregnant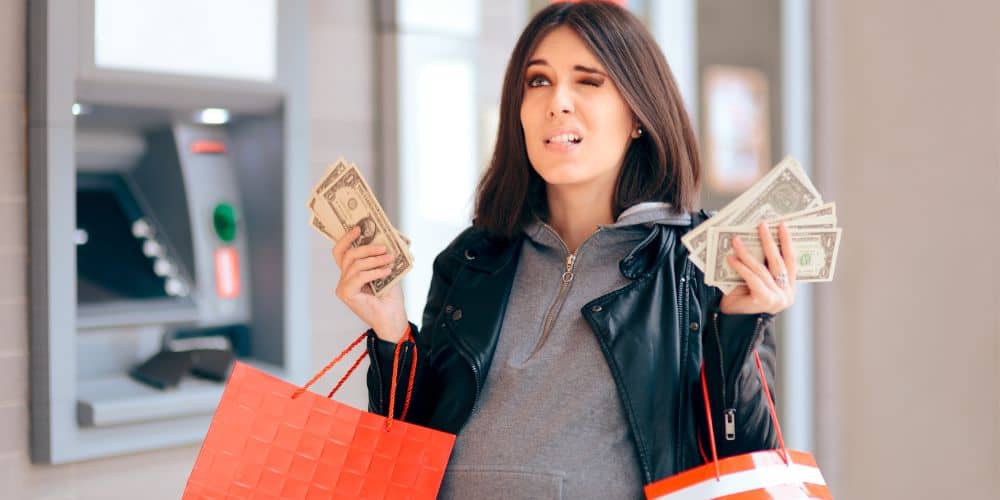 Do you want to make money the soonest? Freelancing is the way to go. You can work as fast as you want, deliver, and get paid.
This list below comprises some of the best freelancing gigs to earn money quickly.
27. Professional Organization
If you are a neat person and are great at organizing things, you might not need further training to help others organize their space.
There are numerous opportunities for professional organizers but if you are just looking to make quick cash without going out of your way or making long-term commitments, you can start with friends, family, and neighbors.
28. Baking and Selling
Can you bake? Many people would enjoy freshly baked goods but they hardly have the time to bake.
There are numerous ways to sell your baked foods starting with friends, family, and neighbors. You can also rent vendor space at your local market or check out local food-related businesses that seek locally baked goods for their establishments.
Be sure to comply with local and state governments for any permits or licenses you may need.
29. Selling Printables
When it comes to printables, there can be as many ideas as your creativity and expertise would allow.
These can be games, greeting cards, stickers, budget planners, invitations, journals, and affirmation cards among others.
Etsy tops the list of platforms to sell printables. Others include your own website, Facebook Marketplace, Shopify, and Creative Fabrica.
30. Becoming a Personal Shopper
If shopping is something that you love doing, there are people who will gladly pay you to shop for them including people who are very busy, celebrities, senior citizens, or even event planning companies.
If you browse personal shopper jobs on Indeed and Ziprecruiter, you will find both full-time and remote opportunities.
The average pay on the above job review sites is $24.20 and $20.04 per hour respectively.
31. Content Editing
Editing entails more than just correcting grammar and spelling, it is also about revising, reorganizing, and improving the presentation of content.
If you think you've got what it takes, you can get paid to edit content even as a beginner on platforms like Freelancer, Upwork, Reedsy, and Cambridge Proofreading and Editing.
32. Freelance Writing
Unlike writing your own book, freelance writing entails writing content for other people and brands to put on websites, magazines, or blogs.
Writing is one of the best jobs while pregnant because it is flexible, fast, and with good returns.
You can charge your services on hourly bases or a fixed rate per word count and earn over $1000 monthly on ProBlogger, Upwork, BloggingPro, and Freelancer
33. Doing Odd Jobs
Odd jobs can be anything from running an errand and gardening to mowing the lawn and fixing something in the kitchen. Your skills and strengths are your only limits!
You only need to sign-up on platforms like TaskRabbit, Amazon Mechanical Turk, and EasyShift, to advertise your abilities and attract clients.
How to Make Quick Money while Pregnant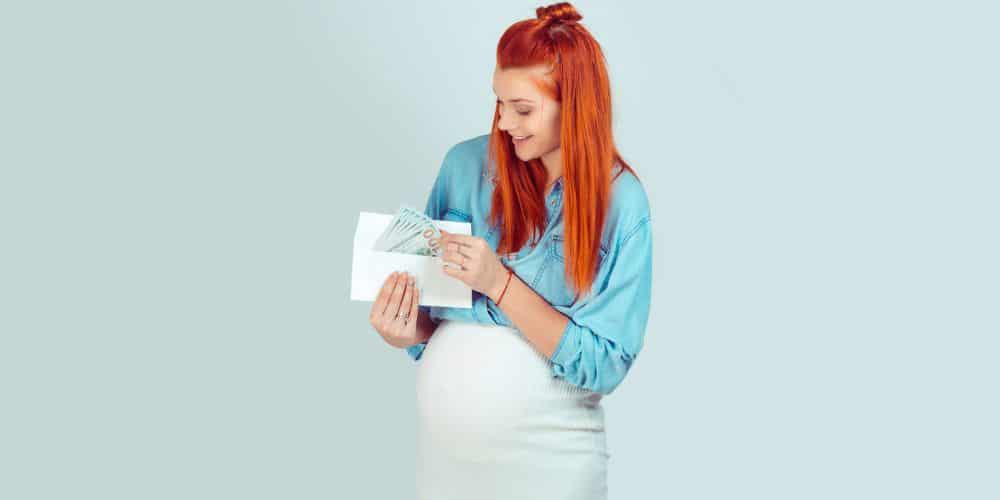 When you need quick cash, you want jobs that won't keep you waiting for months on end for your efforts to pay off.
This list is a great place to start.
34. Taking and Selling Photographs
If you have an eye for capturing great photographs, a camera, or a smartphone with a good camera, you can make money selling photos online.
You can even specialize in photos of yourself and sell them on apps like PayYourSelfie, SmugMug, or Scoopshot.
Feet pics also sell well on sites like FeetFinder and InstaFeet.
35. Renting Out Parking Space
People are out there looking for parking space and willing to pay for it so you have no reason to keep your driveway or parking space empty. Even better, you get to decide who to rent out to, when, and for how much.
You can easily earn $50-$300 per month when you list your parking space with Neighbor.
Other platforms to rent out parking spaces include SpotHero and Spacer.
36. Renting Out your Extra Room
Do you have a room that you don't really use? It could earn you money per night or in monthly rent.
Just tidy it up and list it on Airbnb, set your own price, and only pay 3% of the booking subtotal as commission.
37. Cashback and Rebates
What could be a quicker and hassle-free way of making money than earning money while shopping for things you will still buy anyway?
Cashback apps like eBates, Dosh, and Ibotta, will earn you cash for signing up, shopping in select stores, and with some, even for inviting friends.
38. Selling Unwanted Stuff
Do you have stuff in your home that you have no use for? This can be a great opportunity to declutter your living space in preparation for the baby and rake in extra bucks in the process.
Whether these are clothes, the last kid's breast pump, furniture, kitchen gadgets, or electronics, there's always someone who can put them to better use.
You can trade in your unwanted stuff for the baby stuff you need on Amazon or sell them on Facebook marketplace, eBay, or Craigslist.
39. Rent Out Storage Space
If you have empty space in your home that cannot be converted into a guest house, you might want to consider storing stuff for other people for a fee.
Listing your space with third parties like StoreAtMyHouse, Neighbor, and Djeepo will help you reach more people.
That said, it is advisable to take necessary precautions and only list your space on platforms that provide liability insurance.
40. Using Your Car for Advertisement
If you are still using your car, why not use it to bring some extra cash by having it wrapped with an advertisement?
You won't need to pay anything and working with companies like Wrapify and Carvertise will earn you up to $400 per month to just do what you will do anyway, drive!
Side Hustles for Pregnant Moms
Whether you are employed or not, extra cash can go a long way in helping you prepare for your baby's arrival.
The side hustles below can help you make this a reality.
41. Online Fitness Training
Are you a fitness enthusiast? You can engage other pregnant women online for pre-natal or post-natal fitness.
And no, you don't need to be a fitness expert; you can undergo some online training and in consultation with your doctor identify a few exercise routines that you can engage in.
Better yet, you can make these into online fitness plans using a platform like Thinkific and you can keep selling them for a long time.
42. Website Designing
Do you have technical and design skills and can work your way around a website to make it more appealing and easier to use and spot on search engines?
Web designing is one of the most marketable jobs as more and more businesses embrace websites.
You can actually start with people you already know in your locality or search for web design jobs on Toptal, Freelancer, and Localancer.
43. Virtual Bookkeeping
Bookkeeping entails recording and maintaining a company's financial transactions using technology and accounting software.
The pay of a virtual bookkeeper can vary with some earning about $25 per hour and others earning as much as $60 per hour.
Most resources will indicate that you need an accounting background and experience to become a bookkeeper but this may also depend on the needs of your employer.
Check out how to work from home as a virtual bookkeeper.
44. Graphic Designing
Graphic design is everything to do with creating visual content to communicate or project ideas. Besides the ability to use design software, the job requires great creativity and an eye for detail.
Graphic design leans more on marketing materials such as posters, logos, social media images, magazines, and newsletters and the pay varies accordingly.
99designs, Jooble, and Upwork are just but a few of the many platforms where you can get graphic design jobs.
45. Selling Jewelry
Selling jewelry can earn you money, and fast. For starters, you can make your own jewelry and sell it on Etsy with a listing fee of $0.20 and transaction and Paypal fees totaling 5% of your sale.
If DIY is not your thing, you can partner with brands like Paparazzi Accessories, Avon, and Origami Owl for direct sales to earn a commission.
Finally, you can source your jewelry locally, from your own collections, or from wholesalers and sell them on marketplaces like Amazon, Worthy, and The RealReal.
46. Data Entry
As the name suggests, the job involves inputting information using computers and data processing software.
You will need typing and transcription skills as well as the ability to use data processing programs.
Platforms with scores of data entry jobs include Upwork, Axion Data Services, and Freelancer.
Temporary Jobs While Pregnant: Jobs You Can Get while Pregnant
If you are looking for opportunities to keep you busy and earn you extra money during pregnancy, you don't need long-term commitments to do the jobs below.
47. Direct Selling
As the name suggests, direct selling is selling products directly to the consumers from the brand without a middleman.
Direct sales especially work if you are selling a product you already love and are using, making it easier to market it to your immediate circles of friends, relatives, workmates, neighbors, etc.
With direct selling, you can earn a tiered commission, earn from your referrals, and get bonuses for reaching certain targets.
Popular direct sales companies include Beauty Counter, Pampered Chef, Young Living, Tupperware, and Discovery Toys.
48. Proofreading
Do you have excellent knowledge of grammar and are a stickler for thoroughness? Then proofreading could just be your perfect side hustle.
Proofreading is about spotting errors in spelling, punctuation, grammar, etc, and correcting them to ensure that the text is ready for publishing.
If you want to sharpen your skills or are wondering if this is your thing, check out this free online workshop.
Browse these online platforms for beginner proofreading jobs.
49. Evaluating Search Engine Results
This job is as simple as it sounds; you evaluate the relevancy and accuracy of results generated from searching certain terms on specific search engines like Google and Bing.
The jobs are flexible and project-based and according to FlexJobs, pay an average of $17 per hour.
You can get search engine evaluator jobs on 10EQs, Teamwork.ai, and Ask Wonder.
50. House Sitting
If you have nothing but time on your hands, why not enjoy a change of environment watching over someone's house?
You get to choose your preferred locations, the time you can spend, and the kind of care and maintenance activities you can engage in.
Pay will also vary depending on the above aspects and other factors but typically, you should expect $12-$16 per hour for sitting and light maintenance.
Browse for house sitter jobs on House Sitters America, HouseSit Search, and House Carers.
51. Translator Services
Are you fluent in more than one language? You can offer your services as a translator. Pay is between $10 and $39 according to ZipRecruiter.
You can get translations jobs on platforms like Gengo, OneHourTranslation, and TextMaster
52. Freelance Videography
Videography entails shooting video footage, editing, and post-production processing. You may not exactly need a degree in the basic levels of videography but you at least need to be computer literate and know your way around editing software.
Also, videography requires a certain amount of fitness and the ability to work long hours. You can get numerous videographer jobs online but you can also advertise your services on local Facebook groups, community gatherings, and in your neighborhood.
Job review boards put the hourly videographer wage at $25- $50.
53. Assisting in a Library
If your pregnancy seems to prefer quiet and calm settings, working as a library assistant can be a great opportunity for you.
Organizational, technology, and customer service skills are paramount as your duties will include organization of library materials, assisting people to find the resources they are looking for, and signing up new visitors among others.
Find library assistant work in the local and regional libraries. The hourly pay ranges from $15-$25.
54. Delivering Food and Groceries
Food and grocery delivery has grown in the recent past and especially with the pandemic.
If moving about in a car, scooter, motorcycle or bike is not a problem, then you can make some extra cash making deliveries.
You can be a delivery driver with DoorDash, Instacart, Postmates, and a host of other well-paying food delivery jobs to earn an average of $17 per hour.
Money for Pregnant Unemployed Women
You can still get help in cash and kind even without work especially if you are in the low-income category or are unable to work due to one reason or another.
I have a list of several ways to get money while pregnant and unemployed.
55. Women, Infants, and Children (WIC)
This is a special supplemental nutrition program administered at the federal level. The WIC program aims to take care of low-income women, as well as infants and children who are at nutrition risk.
WIC may not give hard cash but they ensure that you get access to nutritious food by providing vouchers, electronic cards, or checks that you can use at authorized food stores.
They also equip you with information on healthy eating and help you cut your medical costs by offering referrals to health care.
Here's how to apply to WIC
56. Religion Based Organizations
Religious charities can help pregnant unemployed women with the provision of basic needs, education on matters such as pregnancy, parenting, adoption, and provision of baby supplies.
The Catholic Church for example has Catholic charities spread out across the different states and places including Washington, Palm Beach, and North Dakota.
Other religion-based charities include Sanctuary of Hope and Mercy House.
57. National Diaper Bank Network
Diapers can be costly for an unemployed new mom. This network with local diaper banks and individual donors to supply free diapers to low-income families.
If you are lucky you may even get help with other needs. Here's how to find help
58. Adoption Agencies
If you are planning to have your baby adopted, adoption agencies may offer you financial assistance to take care of needs such as rent, supplies, maternity clothing, and pregnancy-related expenditure.
You need to check this with the particular agency you choose to work with.
59. Pregnancy Resource Centers
These are local non-profit organizations that offer services such as counseling, pregnancy testing, and supplies to pregnant women.
Although it is not guaranteed, some may help you find financial assistance to help you during pregnancy and post-partum.
Find a pregnancy resource center near you.
60. GoFundMe
Applying and waiting for government funding can be daunting and slow. If you are open to quicker ideas to raise money for pregnancy costs, you may want to try crowdfunding.
This is the use of the internet to appeal to a large number of people to raise funds.
GoFundMe is a great platform where you can raise free money for pregnant moms to be with guaranteed safety and protection from fraud as well as donor protection.
Check out how GoFundMe works
Places that Hire Pregnant Women
You will probably not find many signs that state 'we hire pregnant women' but as detailed in this post, many companies have positions that pregnant women can comfortably work in. The jobs are usually lighter in nature, part-time, and mostly local or remote.
Such jobs include Online work, Caregiving, customer assistance, physical or online selling of products, brand promotions, shopping, delivering packages, and clerical or assistant work.
Conclusion
You can put your pregnancy time into good use by doing any of the jobs listed above.
If you still need help despite working or are unable to work in your condition, there are both governmental and non-governmental organizations that can offer the assistance you need whether in financial aid or helping you meet your needs.
And, you don't have to limit yourself to only one hustle; not when there are so many others you can try.
We are curious to know how this goes so keep us updated in the comments section below.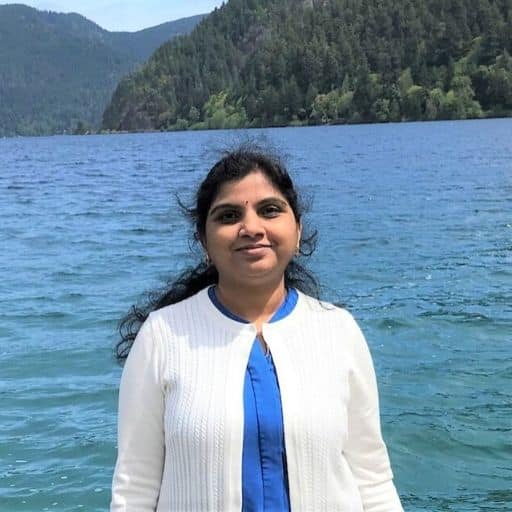 Howdy Folks, thanks for stopping by my blog.
I'm Swati, a proud mom, dedicated side hustler, full-time blogger, and a recognized millennial work-at-home expert. My expertise has been featured on esteemed platforms such as Forbes, CEO Blog Nation, Referral Rock, Vital Dollar, Databox blog, and many more. I have embarked on this incredible journey to share my firsthand experiences in the world of online income generation and to assist all of you in earning money from the comfort of your homes.
Join me in my mission to revolutionize the way we make money and achieve financial freedom. Trust me, it's not as challenging as it may seem!
Together, let's explore the boundless opportunities and pave our paths towards a prosperous future.