Everyone who wants to make their life easier will search for these apps and there are apps that actually pay you to shop, watch and try everything.
But today, I'm going to list out the 'best cashback apps' that will make your shopping experience worthy, exuberant and interesting.
Let's discuss few Android/iPhone-based apps that actually pay you to shop. You absolutely don't need an overwhelming list of hundreds of crappy apps that will occupy your mobile memory and drain your battery power.
With this in mind, I've compiled a simple list of:
10 Amazing Cashback Apps that will Save (and/or Make you Money) to Shop!
I personally am a great fan of ebates. This incredible app is a huge money saver especially if you planning to purchase branded goods and electronics whether online or offline. There was an instance when I made $250 within a week of signing up for ebates. If you want to save big, ebates is a must-try!
The Ebates Cash Back Button makes sure you get Cash Back and coupons at over 2,500 stores.
How it Works:
Sign up to connect your credit card and/or debit cards.
You can either 'Shop online through their site at your favorite stores' or 'In stores', and get a deal and alerts so you never miss a sale. Basically, you earn an extra 3% Cash Back (in addition to the actual cashback) on all your purchases, plus 1% Cash Back everywhere else Visa is accepted.
If you want, the ebates cashback extension helps to explore the top deals available in the store and also easily search for other stores offering better rebates & coupons from the menu itself.
Refer a friend and earn a referral bonus for each one who signs up and makes a purchase with their linked card.

You'll get $20 and they get $10!
Payment Options: PayPal or bank account direct deposit.
Sign Up Bonus: Start earning cashback! Sign-up now to get a $10 Bonus for shopping!
If you're already signed up for this site, don't forget to save big on your purchases, but if you haven't, be sure to signup first!
Related Read: Ibotta Vs Rakuten – What's a Better App?
Dosh is another amazing iOS cashback app that works on similar lines as ebates. It works both in-store and online! Pay at 1,000s of stores and restaurants with your linked card to avail up to 15% cashback instantly in your Dosh Wallet.
How it Works:
Connect your credit/debit card
Shop and dine at and get up to 10% cashback automatically from select stores.
Then once you're ready, just transfer all that cash you received to your bank account, PayPal, or even donate it to charity. Don't worry, the app is secured with 256-bit encryption to ensure your information is protected.
Payment Options: PayPal or bank account direct deposit.
Sign Up: Start earning cashback by download the app from the App Store or Google Play!
Sign up now and get a $5 instant bonus!
Ibotta is an easy to use, cashback rewards app I use every time I shop. All you need is to own a compatible iOS or Android device and be registered in PayPal or Venmo account.
How it Works:
Just 5 Simple Steps:
Download the ibotta app on your Smartphone!
Find Offers: Add offers on great products by completing simple tasks. It actually provides offers on the things you are interested in. It displays the pictures of products with offers. Click on the product you are interested in purchasing. Now, some of the tasks are given to perform, after which you will be getting the cashback for your purchased product.
Go Shopping: Buy the products at the above-selected stores.
Redeem your offers by taking a photo of your receipt. The items will be matched with the ones you bought to the offers you selected and give you the cash!
Avail Your Cashback: Your rebate will then be deposited into your Ibotta account within 48 hours
The more tasks you perform, the more cashback you get. Invite friends, Earn $5 referral bonus! Isn't this interesting? You need to provide iBotta with the proof of purchased products to avail of the cashback offers.
Payment Options: Paypal or Venmo
Sign Up Bonus: Sign up now to claim your $10 welcome bonus (if you don't already).
Paribus offers an amazing platform to get refunds effortlessly. They watch for price drops at online retailers and determine if you could be owed money. Paribus monitors stores that most online shoppers already shop at including Target, Kohls, GAP, Old Navy, Walmart, Overstock, Best Buy, Nordstrom, and many more! Amazing isn't it?
How it works:
Sign up with your most preferred Google, Outlook, Yahoo email (especially, the one to which your shopping receipts are sent)
Paribus then checks for price drops by tracking your receipts and store policies to determine if they owe you any money.
If you're eligible for a price adjustment, Paribus will alert you and the retailer and work to get the money you deserve back
Sign up to avail of unexpected cash-backs right here!
#5 Receipt Hog
Receipt hog allows you to earn rewards by scanning the receipts. when you purchase things at the shop, you will be given a receipt.
How it Works:
You need to scan the receipt by using the 'receipt hog' app and for which you will be getting the rewards. It does not matter what you buy or how much you buy, after scanning the receipt, it rewards you.
You'll then start earning points for every receipt upload.
Once you reach or earn 1000 points, you will be eligible for a $5 Amazon gift card or you can directly transfer them into your PayPal account and use them for your purposes. These coins can then be redeemed for cash or Amazon.com gift cards.
The app provides you 50 to 100 points per each scanning of receipt. You can earn a lot of points with very little effort.
Payment Options: Paypal or Amazon Gift Cards.
#6 RetailMeNot
Reatailmenot is People's Voice Webby Winner as the #1 Shopping App in 2015! It's quite similar to ebates and makes couponing and discount shopping pretty accessible so that you can save money and never miss an offer, cashback opportunity, or deal again.
This indispensable discount shopping app will pop up with a list of in-store and online discounts you can use. I myself used this app to avail restaurant coupons and shopping deals at places like Best Buy, Dominos, Target, Amazon, and more.
How it Works:
Just 3 Simple Steps to Avail Cashback! All you have to do is tap an offer to activate.
Then continue to the store from RetailMeNot to make your purchase.
Be sure to meet the minimum spend before taxes, shipping, and after any other discounts are applied.
Within 15-20 days, your purchase will be approved and the reward can be redeemed from your RetailMeNot wallet.
So, if you're looking for Cashback offers, deals, discount gift cards, savings and coupons on fashion, grocery coupons, food and beauty products from thousands of local and national stores.
Install now — take advantage of the in-store discounts and deals from over 50,000 retailers. Activate your cashback offer and combine it with coupon codes to earn rewards and get the maximum savings on your shopping.
#7 ShopKick
The name itself suggests to you that it's got something to do with shopping. This app rewards you with free gift cards. The reward points are called "kicks" and you can achieve them simply by walking to the nearest stores like Walmart, Target, Starbucks, Best Buy, and also to your local grocery store, scan items, and buy everyday products.
Buying things at the store, makes you earn more "kicks". After getting the sufficient "kicks", it provides you with gift cards for your chosen store.
The app keeps updating you about the new deals and offers, and there is a more chance of availing offers if you follow star kicks on Facebook as their Facebook page keeps updating very often.
Payment Options: Gift Cards
#8 Mobee
Mobee is a 'fun' app. It attempts to make users have fun while making money. It is a local area app which displays 'missions', after completing the missions, it gives away money.
The missions will be displayed on the maps and you will be able to complete the mission while on your way to the store. The concept is that you will be there in the store anyway so why not earn some bucks on your way?
How it works:
The app actually asks you about your visit to the store.
The missions will award you 250-750 points and also a $5 gift card is available after earning 500 points.
And if you earn 2500 points, the app provides you with a $25 worth of gift voucher. This app makes it worth it because it is very reasonable.
Payment Options: Gift Vouchers
#9 Field Agent
The field agent app is similar to the gig walk app but this app concentrates more on shopping. It offers you small jobs to complete in your local area.
It mainly offers jobs focusing at locations like Costco, Rite Aid, Safeway, and Marshalls. These jobs actually follow the rule of "first come first serve" and pay you about $2 to $ 5.
And the thing is that you must be able to accomplish the task within 2hours after accepting the job. This app requires you to stay near a metropolitan city to avail more jobs.
#10 ShopSavvy
ShopSavvy helps you find the right product at the right price so you'll never regret a purchase decision again.
• Scan barcodes and QR codes
• Get access to the best products, tested and reviewed in hundreds of categories
• Compare prices for ultimate savings
I've installed a barcode scanner on my smartphone, it was so easy to set up and quick just my email and password no extra steps. When shopping at the outlets, I kept scanning the barcode to see if I could get for a better price online and it did. The money I saved on my kid's clothes bought me two new branded tops that day alone. Think of the money you could save when buying bulk!
That's it guys, hope this list helps you save huge the coming festive season.
So, what are your personal favorites? Tell us about the best cashback apps you've used to save money in the comments…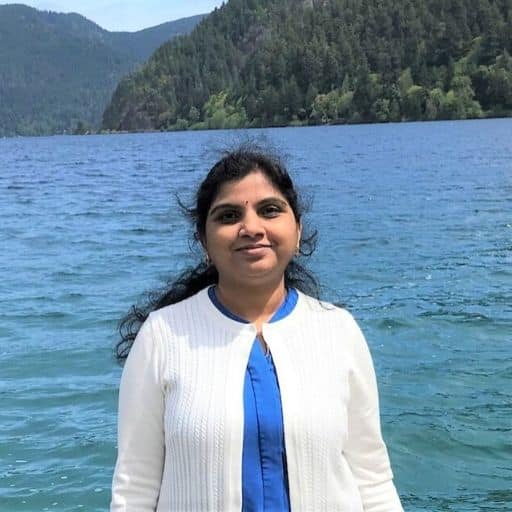 Hey Folks, thanks for stopping by my blog!
I'm Swati. I'm a mom, side hustler, full-time blogger and a millennial work-at-home expert featured on Forbes, CEO Blog Nation, Referral Rock, Vital Dollar, and Databox blog. I embarked on this impeccable journey to expose my online monetary experiences and help you all earn money from home. Come join my make money revolution and attain financial freedom – it's not as hard as you think!