Monetizing a blog in the right way can do wonders!
If you haven't started making money, don't get disheartened. Always bear in mind that your patience, hard work, resolution to succeed will do the magic sooner or later. Don't give up and leave where you have started.
Be optimistic and try to utilize every opportunity that comes your way.
Experiment and evaluate the leading ways of monetizing a blog. Give time and take time until you find the right way to monetize your blog. Remember, with the right direction, planning and a little bit of logic this can be achieved quicker. All that matters is the path you chose for website monetization.
[clickToTweet tweet="Making money from a blog is NOT a fantasy, BUT a reality; NOT a hobby, BUT a full-time profession." quote="'Making money from a blog is NOT a fantasy, BUT a reality; NOT a hobby, BUT a full-time profession'" theme="style5″]
Top 8 Ways of Monetizing Your blog
There are 'N' number of ways to monetize a blog. Today, I'm not going to list them all. Just the ones – proven to be profitable for me and highly recommended by successful bloggers across the world.
Try to find out the best that suits your blog and work on it, you will definitely succeed in making money from your blog. Let's begin with the least effective and move on to the most lucrative ones…
8) Advertising
Advertising is the most renowned technique of monetization. It's basically of two types, PPC & CPM. PPC (Pay Per Click Advertising) is wherein the advertisers will pay a commission when someone clicks on the ad or banner placed on your blog. While CPM (Cost Per Mile), the advertiser will pay you a commission for every thousand impressions. …i.e. thousand times a user sees the ad (even if he doesn't click the ad)
Google Adsense is still the most popular ad network that works on both models.
All you need to do is Sign Up for Google Adsense Account. Once you get AdSense approval you can place a code on your website that will start displaying relevant ads on your website. You make money when your visitor clicks on that ad to go to another website, driven by contextual relevancy.
This is the easiest business model to make money through website monetization. Google Adsense is one such source of website income which you can never neglect even though there are many other alternatives.
Adsense is also likely a low earner compared to some other advertising networks, and above all, it pays per click, which isn't much lucrative. If you're struggling to reach payout with Google Adsense you can try the other ways or opt for an Adsense alternative like Bing Contextual Ads, Exponential, Conversant Media, Sovrn, Gourmet, and Monumetric.
But, once your blog reaches 25,000 sessions for a 30-day duration, you can switch to an ad network with better ads and higher payouts, like Mediavine.
And then when your blog EXPLODES, you can stick with Mediavine (or whatever network you choose) or switch to an ad network with even higher payouts and more options for customization, like AdThrive(minimum requirement of 100,000 monthly pageviews).
These ad networks, have an RPM (Revenue per 1000 page views) around $10-$15 8-O, depending on your niche (for some niches, its way higher) which makes this model highly lucrative.
Bottom Line:
As you can see, if you have a significant amount of traffic to your website, you probably have an opportunity to make a good amount of money via contextual advertising. Ad income is awesome, it's just not something you can rely on from month to month.
Carly from MommyonPurpose, makes around $4000 every month, through Mediavine for roughly 300,000 page views. That's a whopping income, just for plastering ads. Crazy Isn't it?
Her major source of traffic is Pinterest. Want to learn her traffic secrets? You can get them here, its the best investment I made so far and believe you feel the same after investing in this step-by-step detailed Pinterest tutorial.
If you are trying to sell a product or service on your website, try not to put Google AdSense ads or, in fact, any advertisements at all. There are a couple of reasons for this:
If your competitor places an ad that Google finds relevant for your page then their ad will appear on your page. You may thus lose sales to that competitor as a result of the ads.
Ads distract your visitors from the real focus of your site. By clicking on these links your visitors might go to some other site even if those links do not lead to your competitors.
7) Selling Advertisement Space
You can start monetizing your blog by selling advertisement space when you have a reasonable traffic to your blog. However, the thought of Selling advertising on a website or a blog with limited or no traffic isn't silly. Though its true that most advertisers are interested in putting their product on websites that drive massive traffic.
You can still succeed with limited traffic by delivering the right type of customer. Ultimately what interests the advertiser is the conversions and clicks.
But before you go in search of an advertiser, get a good understanding of your website's traffic. Do a bit of research on your google analytic stats. The factors like the number of unique daily visitors, average actions per visit, bounce rate and page views help you when you are ready to approach your advertiser. You can also fix the amount you prefer to charge for your ad space, based on these stats.
Once you're ready it's time to look for advertisers and draft your first advertising offer. The banner ad price might vary from $10/month to as much as $5000 per month depending on your website performance.
You can start Selling Advertisements directly or as part of an ad network. Each has its pros and cons. Some large networks may not give you the opportunity if you don't have enough traffic. Many sites make more profit from direct ad sales than from AdSense, but it is more work managing selling ads directly.
While, Ad networks can put you in touch with many more advertisers, but they also take a chunk of your profit. Often this chunk will be negligible, considering the network will allow you to sell more ad space.
Another tip:
Think before you leap! Be careful with your advertising and chose only those ads appropriate for your audience. Always remember that any advertisement that drives away traffic from your website, even if it pays wells, will ultimately hurt your blog growth.
6) Embed YouTube Videos
Here's another thought-provoking way of monetizing a blog. This is a trending and productive money-making strategy applied and tested by many successful bloggers.
Embed Your Own YouTube videos! Videos speak louder than content!
If you understand this then you'll easily be able to understand the marketing strategy behind this monetization technique.
All you have to do is produce videos related to your niche/products/services.
You can make money by advertising on these YouTube videos. Besides that, there are several other ways to earn money from your YouTube videos. The intriguing feature about this is that you can earn extra revenue from both, your blog and videos.
By default, YouTube automatically enables ads on all monetized video clips on which you've enabled monetization.
The prime reason behind the success of this method is the interlinking of your income sources (blog & YouTube).
Start making money Embedding YouTube Videos on Your Blog
5) Sponsorships
Sponsorships are when a company will pay you to review and promote a product. I've seen many pro bloggers make good money accepting sponsored posts and posting product reviews on their blogs. With sponsorships there are benefits for you and the company sponsoring you may earn a percentage of the sales that come from your viewers.
Gaining sponsorships is not always easy and some sponsorships may be harder to get than others. The first factor companies will look at is your viewer and subscriber base.
The best way to gain sponsorship will be to contact companies yourself. Email them, call them and if you are close then drop in. During the chat, explain that you want sponsorship then explain how your website is marketable and how you will help them. Tell them how many subscribers you have and how many monthly views you get and then explain what you would like such as a discount code or a product to review.
Remember, not to charge heavily, especially if you are starting out. If a company declines you, you can retry when you grow more and apply to different companies for acceptance.
4) Affiliate Marketing
What if you don't have products and services to sell? What should you do then?
Well, you can also make money blogging by selling someone else's products and services (aka affiliate marketing). All you need to do is sign up for an affiliate program, start promoting products with your affiliate link on receiving approval.
Affiliate marketing is a good way to start with. Here at Hearmefolks, I mostly promote products that I use and make a $1000 every month.
Many successful bloggers have made good money with affiliate marketing from selling real users products and services.
For instance, Michelle from Making Sense of Cents makes over 50K solely from affiliate income which is just insane and she shares the secrets in her course. Her course, 'Making Sense of Affiliate Marketing' takes you step-by-step through the entire affiliate marketing process. If you're planning to get into affiliate marketing, I would definitely recommend you to get it right now!
Related Read: Two Best-Selling Affiliate Marketing Courses to Boost Your Blog Income
Hot Tip:
Rather than applying for affiliate programs individually, simply apply to some leading affiliate networks like Shareasale, Commission Junction, Max Bounty. These affiliate networks run an in-house affiliate program. Upon approval, search for the products and services which are relevant to your niche and join them.
The merchant will provide you with a special link that contains a unique referral code assigned to you to track conversions. If people click that unique link and buy the product or service you get a commission on the sale.
Making money from affiliate recommendations is hard work but it generates steady passive income, unlike other ad-based models you only get paid when one of your visitors actually converts.
Related Read: Here are 6 Essential Affiliate Marketing Tips & Tricks For Newbies
3) Offer Consultancy Services
Are you an expert in your niche, then you can start promoting your consulting services. You can offer consulting services via email, forum, and Skype on an hourly basis and get paid for your knowledge. Many pro-bloggers offer consulting and one-on-one coaching services and eventually make a hell lot of money.
Upload a short video to pitch into your potential clients and broadcast your expertise. Something like a motivational lecture, perhaps, a slide show or anything that might serve your customers ideally.
If you can showcase your talents and skills to the public, you can straightaway start offering consultancy services. Otherwise, you need to take time, gain exposure and then aim for this at a later stage.
2) Email Marketing
Email marketing is often reported as the second most effective online marketing tactic. All you need to do is build your email list. And more importantly, its fairly mandatory if you prefer to sell your own products.
Related Read: 5-Step Formula to Grow Your Email List Fast
Remember, it's not direct money and you won't get rich by sending emails. It's an indirect way of monetizing a blog. The results of which, will show up in the long-run.
Email marketing helps build healthy relations with your subscribers. Spamming is never a good idea. Provide value and address their pain points to gain trust and grow your brand.
It's better late than never! If you haven't, start building your email list from today, otherwise your definitely lose a large portion of your potential customers.
1) Sell Your Own Products
The #1 way to make big money from a blog is by creating and selling Products your Audience will Love (and buy!).
YOU will make SO MUCH MORE MONEY as a creator than the affiliates and ad-sellers ever will.
You will make more money (10x more money) selling your own products in your own sidebar than selling someone else's.
All you need is a loving audience and a product.
Once you have products to sell, simply create a landing page describing the benefits of owning it. Start marketing your products via blog posts, videos, word of mouth and social media to reach a wider audience. Let your promotions do the sales for you.
To start selling, create the order form, and the auto email order confirmation. Then setup a Merchant PayPal account to receive money. Finally, track the costs and revenue of selling a product online. Worried then start selling your digital products by partnering with an e-commerce platform like Sendowl that cares about conversion rates and ease of use.
If you have some great products and a solid marketing plan, you can set up an online e-commerce store.
This form of website monetization is the toughest since it involves all the work from production to promotion. But, once you start getting reasonable traffic and deliver good sales pitch it turns simple and highly lucrative.
Winding It Up
In my opinion, these are the most popular ways of monetizing a blog. But that's not all to the list.
In my upcoming posts, I wish to add some more ways of making money from your blog. They are in no way connected with the ones listed above and are "out of the box".
Figuring out what works for you and your website doesn't mean picking one strategy and sticking with it. Try multiple approaches, and track the results.
Whether you prefer to sell your own products, partner with other ad networks, mix and match methods to create a strategy that works for you – show some patience and wait for the results to show up. Your hard work will definitely pay off.
Which of these monetization models, do you think are achievable? I love to hear your experiences and tips in the comments!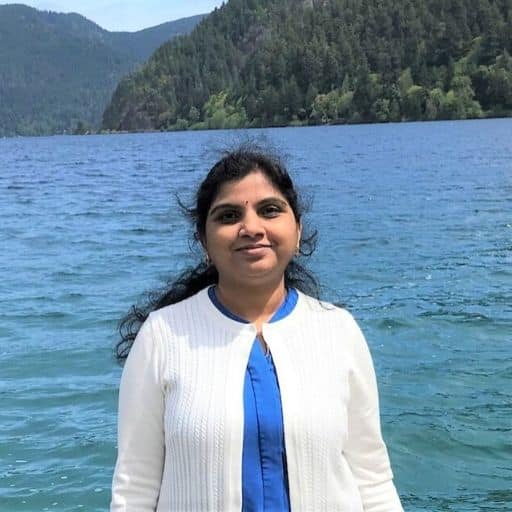 Howdy Folks, thanks for stopping by my blog.
I'm Swati, a proud mom, dedicated side hustler, full-time blogger, and a recognized millennial work-at-home expert. My expertise has been featured on esteemed platforms such as Forbes, CEO Blog Nation, Referral Rock, Vital Dollar, Databox blog, and many more. I have embarked on this incredible journey to share my firsthand experiences in the world of online income generation and to assist all of you in earning money from the comfort of your homes.
Join me in my mission to revolutionize the way we make money and achieve financial freedom. Trust me, it's not as challenging as it may seem!
Together, let's explore the boundless opportunities and pave our paths towards a prosperous future.