As wonderful as it may sound to stay at home and witness your children's growth, surviving on a single paycheck is no easy task. But fear not!
There is a solution that allows you to raise your kids while also contributing to the household expenses—a job that lets you care for your children and pay the bills.
That's why we've put together a comprehensive list of the best stay at home dad jobs.
These jobs not only enable you to drop off and pick up your kids from school but also provide you with an idea of how much you can earn. This way, you can choose the work-from-home dad job that suits your schedule and income goals.
By embracing these online and part-time dad jobs, you can truly have the best of both worlds: being there for your children while still earning a steady income.
🌟Well Paying Remote Jobs Roundup (No Degree Needed!)
Best Stay at Home Dad Jobs (2023)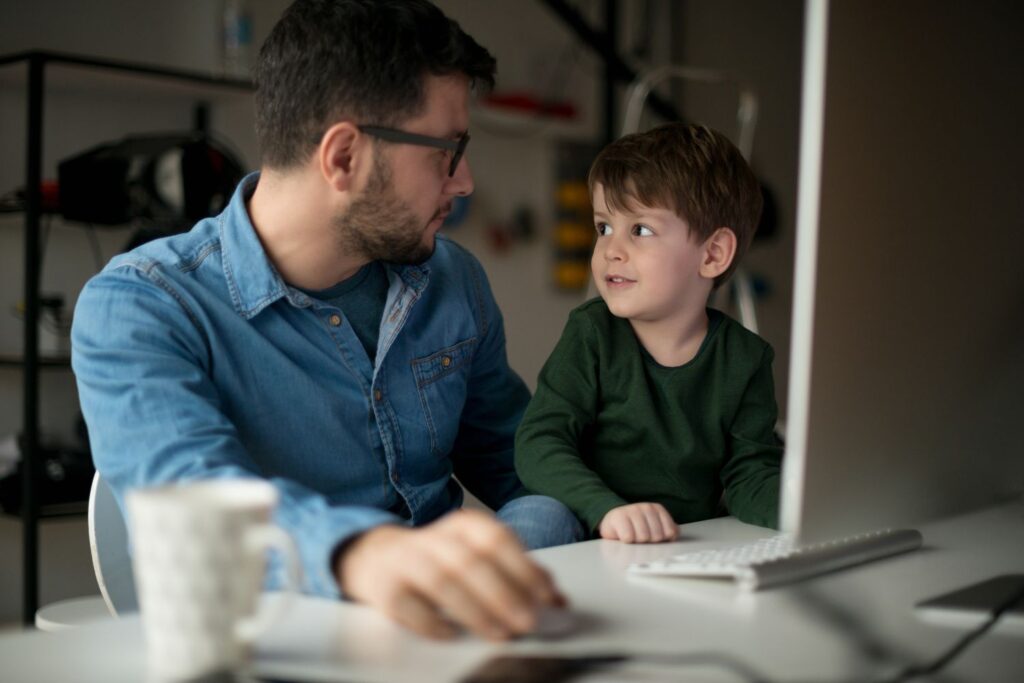 1. Use Your Grammar Police Skills
Are you a natural at spotting typos? Does correcting grammatical errors give you a thrill? If so, working as a proofreader might just be the perfect job for you.
In today's fast-paced world, companies heavily rely on online content to promote their products and services. Consequently, there is an increasing demand for skilled proofreaders who can meticulously check and correct errors in this content.
According to Salary, the average salary of a proofreader in the United States is $54,805, with typical earnings ranging between $48,092 and $62,583. It's an opportunity to earn a respectable income while utilizing your attention to detail.
Discover how this stay-at-home mom has managed to make $2,000 a month as a proofreader. Her inspiring story will demonstrate how you too can leverage your passion for language and accuracy to create a fulfilling career.
If you have a keen eye for typos and a passion for grammar, now is the time to explore the world of proofreading. Here's your chance to take the leap…
2. Virtual Bookkeeper
With some basic accounting knowledge and a little bit of experience, you can easily become a bookkeeper and start earning money to contribute to your family's financial well-being.
Not only can you earn a great income, but you can also do it from the comfort of your own home.
So, how does one become a bookkeeper? The first step is to get some training.
You don't need to go back to school and get a degree in accounting, but you'll need to learn the basics of bookkeeping.
Once you have a good understanding of how bookkeeping works, you can start looking for clients.
Interested in becoming a highly-paid bookkeeper? Sign up for this FREE workshop and make sure to check out this success story of a stay at home mom, who makes $60 an hour as a Bookkeeper!!
Here's How to Become a Virtual Bookkeeper from Home
3. Social Media Marketer
If you're one of the millions of people who spend hours scrolling through social media every day, you may be wondering if there's a way to make money from all that time invested. The good news is that there is!
By using your social media skills to promote various goods and services, you can earn a decent income from the comfort of your own home as a stay-at-home dad.
Of course, creating engaging content that will attract readers is essential, but if you've got a knack for marketing, you can definitely turn those readers into buyers.
Social media marketers earn about $56,423 per year, so it is a fantastic opportunity to help your partner pay bills and clear loans.
4. Sell Your Artwork On Etsy
Do you express yourself through breathtaking art? Then you should consider selling your work for quick bucks!
Thanks to platforms like Etsy, it's now easier than ever to sell your art and make a profit. On Etsy, you can set up your own shop and decide how much to charge for your pieces.
While some artists make between $500 and $1000 selling artworks, others can make thousands doing so! It all depends on your skill level and marketing ability.
So, if you're looking for a way to express yourself and earn some extra cash, why not create an Etsy account today and start marketing your products? With a little time and effort, you could be selling your arts and crafts and earning a great income.
PRO TIP: Lean to Turn Your Art Into an NFT & Mint Money!
Related Read: How to Make Money Drawing Online
5. Create and Sell NFTs
NFTs, or non-fungible tokens, are digital assets that are unique and cannot be replaced. This means that the value of an NFT depends on its scarcity and popularity.
So, how scarce and popular is your NFT? The answer will determine if you sell it for $100 or over $1000. If your NFT is just a digital asset with no real-life value, you may not sell it for much.
Some popular NFTs like CryptoPunks, Meebits, and CryptoKitties have been sold for over 15 ETH.
The best way to make the most money selling NFTs is to research the market and create an NFT that meets a specific need or want. With the right NFT, you can easily sell it for big bucks!
Also Read: High-Paying At Home Jobs for Moms
6. Sell Your Services on Fiverr/Upwork
If you have a knack for design or a way with words, then freelancing may be the perfect way to earn some extra cash. With sites such as Upwork and Fiverr, you can sell your services to a global audience and set your own rates.
For example, a graphic designer could charge $20-$50 per hour, while a content writer could charge $25-$100 per 1000 words.
The sky is the limit when it comes to freelancing, so if you have a skill that others are willing to pay for, then why not give it a try? You may be surprised at how much you can earn.
Figure out your worth, package yourself well, and don't accept below your worth.
7. Real Estate Agents/Flip Houses
Flipping houses is undoubtedly one of the best jobs for dads to earn a huge income, but it's important to remember that it requires a significant investment of time and money.
As a Real estate agent, you earn a commission on the sale of a property, which means that the income is directly proportional to the amount of work you do.
The average real estate agent makes around $91,927 per year, but top earners can make significantly more than that. If you're looking to boost your earnings, one option is to buy properties that are in need of some repair and then sell them for a profit.
You'll need to be prepared to put in the work required to fix up the property and then market it effectively in order to attract buyers. So, if you're willing to put in the effort, buying and selling properties can be a great way to earn a high income as a real estate agent.
Pro Tip: Buy houses that are not in perfect shape, give them a facelift, and sell them for a good profit.
8. Blogger
One of the best ways to make a six-figure income from home as a stay at home dad is blogging!
You can write about anything that interests you, from pet care to gardening hacks, and there is sure to be an audience for it.
The key is to be consistent and patient – it takes time to build up a following, but if you stick with it, you can soon start earning a steady income from your blog.
It won't make you a billionaire overnight, but it can bring in an extra $37,652 income per year – not bad for something you can do in your pajamas!
Check out the ultimate guide to setting up your own money-making blog for less than $3 a month!
9. Virtual Assistant
Want to earn a full-time income from part-time work?!! I bet you do…
Virtual Assistance is the perfect way to earn money while still being able to take care of your family at home. As a VA, you would be responsible for scheduling meetings and appointments, arranging travel plans, and organizing emails from your home.
You could expect to make at least $43,843 per year while being able to work flexible hours, without having to sit in an office chair all day or deal with rush hour traffic. Also, there are a lot of companies hiring VAs even at entry-level.
Check out the case study of a college student making over $2.5K a month working part-time as a VA
So, are you interested in becoming a stay at home VA and getting paid huge? Or want to start your own Virtual Assistant business? But, don't how? Here's your chance to take that first right step…
10. Flea Market Flipper
Do you have a good eye for beautiful, unique stuff, and are you ready to attend garage sales and browse thrift stores? If you answered yes, this can be a fantastic job for you as a stay-at-home dad.
For many people, the flea market is a place to find hidden treasures at a fraction of the price. But for savvy entrepreneurs, the flea market is an opportunity to make some serious profits.
By carefully sourcing high-quality items and flipping them for a higher price, it is possible to make between $500 and $1000 every month. In fact, Rob and Melissa from Fleamarket Flipper made over $133,000 in just one year from flipping items they bought at flea markets.
The key to success is to carefully research products, know what buyers are willing to pay, and where to list them to get the best deals. List your goods on sites like eBay and craigslist and start making profits.
With a little effort, the flea market can be a goldmine for anyone looking to make some extra money.
Check out this ultimate guide to flea market flipping!
11. Transcriber or Captioner
Transcription is in huge-demand these days and there's a ton of job opportunities out there for transcribers.
If you're good at listening and have a strong command of English, German, or French, then you can work as a transcriptionist after dropping the kids off at school or as they play.
All you need is a good internet connection, headphones, transcription kit, and a computer or a laptop.
You can easily pocket $16 per hour converting audio or video content to a written format as a general transcriptionist. And, a lot more for medical or legal transcription work. The best part is that this job will not interfere with your daily duties as a stay-at-home dad.
Speaking of which, captioning is a form of transcribing that you can take up based on your personal preference.
How to Get Started With Captioning
12. Pet Sitter
Speaking of part-time jobs for stay at home dads, pet-sititng is #1 on the list!
Pet Sitting is a great way to earn some extra cash without having to commit to a full-time job, and get paid $14 an hour doing so. You can take care of the pets in your home, continue with your daily activities, and still have time for other things in life.
If you are not a pet person, this may not be an ideal job for you, but if you are already taking care of the pets in your home, why not help the neighbors out and earn from it.
As a pet sitter, you would be responsible for taking care of people's pets while they are away from home. This could involve walking the dog, feeding and watering the animals, and providing them with companionship.
Check out Rover app for high-paying pet sitting job opportunities in your locality.
13. In-home Daycare
Taking care of children is a rewarding but challenging job. It requires patience, creativity, and a lot of energy.
As a stay-at-home parent, you know how important it is to provide care and attention to children. That's why running a day care can be very rewarding for you.
Not only will you be earning extra money, but you'll also be providing a playful environment for your own children. While it's not easy to run a daycare, you can easily earn $17 per hour (actually a lot more) as an at-home babysitter.
Check out this guide on how to become a qualified Babysitter
14. One-On-One Tutor
Have you ever considered tutoring online? If you're good at a particular subject, you could become a tutor and help other kids with their homework every evening.
In fact, tutoring is a great way to make some extra money, and it's also a lot of fun. Plus, you can choose your own hours, and you can work from anywhere in the world.
From math to science, you can select almost any field you're good at and charge $22 every hour. If you're a native English speaker with a degree in related field, you can make good bucks by organizing your time well.
So why not give it a try? You might be surprised at how much you enjoy it!
Get Paid to Teach English Online to Japanese Kids
15. Data Entry Specialist
In a world that is increasingly digitized, it's no surprise that companies are moving away from paper filing systems.
This shift has created a demand for data entry experts who can input the necessary information into computers. While this may sound like a complicated process, it is actually quite straightforward, and you get paid $15 per hour for your efforts.
This is a great way to earn money without having to put in a lot of effort. So if you're looking for a easy way to make some extra cash, consider becoming a data entry expert.
Check out this list of legit data entry jobs from home
16. Dog Treats Baker
How many bakeries sell dog/pet treats? Not enough!
You can take advantage of this market gap if you have the necessary baking skills and make a killing. You can use this figure to create a pricing list for your baked dog treats and make sure you tell your friends to tell their friends to ensure your business grows.
Not sure how and where to get started with your dog-treat business?
17. Become an Affiliate Marketer
Who said you can sell ONLY your products? That's not necessarily the case.
As an affiliate marketer, you actually help companies promote their brands and sell their goods. In exchange for your efforts, you get paid a commission on each sale that you generate.
The amount of commission you earn will depend on the company you're working with, but it can be significant. For example, some companies pay up to $750 per sale. The sky is the limit when it comes to making money as an affiliate marketer!
There are many different ways to market a company's products, and it is up to you to find the ones that will work best for the company you are representing. In addition to traditional methods such as advertising and promotion, you can also earn commissions by writing reviews, blog posts, and even creating videos.
If you're creative in your approach to marketing and ready to get started, then it's time to join the ranks of affiliate marketers and start earning!
18. Graphic Designer
If you can combine pictures and text to create eye-catching advertisements you can have a promising career as a graphic designer. You can also make graphic designs for books, magazines, brands, social media accounts and earn $24 per hour.
This field is highly competitive, so ensure your head is in the game and consistently deliver the best.
19. Airbnb Host
Put that guest bedroom that sees one guest once every two years to good use. Redecorate it and start offering Airbnb services.
Here are the tips to help you as you start off your journey to ensure you don't turn away potential customers. You can earn up to $49,387 per year as an Airbnb host but how much you charge depends on the Airbnb experience you give your customers.
20. Social Media Manager
As a social media manager, you are responsible for running social sites. Some of your duties would include creating content, managing campaigns, monitoring analytics, and engaging with audience.
In order to be successful in this role, you would need to be organized, be up-to-date on the latest trends in social media, have excellent written and communication skills, and be able to work independently.
You can expect to earn around $26 per hour while staying at home. If you are interested in becoming a social media manager, start reaching out to brands today or look out for opportunities on job boards!
21. eBook Writer
Do you have a story to share with the world? The best way to do so is to write an ebook and sell it. You can earn over $80 per year by sharing your ideas or beliefs.
Additionally, many companies are looking for ebook writers, so if you are good at putting your thoughts beautifully into words, this is something for you to consider.
22. Create and Sell Courses
For anyone with knowledge, creating and selling courses is an excellent way to earn some passive income – you can sit back and watch the money roll in without doing any additional work. Platforms like Udemy, Teachable, and Skillshare make it easy to get your courses up and running within no time.
The key to success is creating videos that are short and to the point; bite-sized modules that people can easily digest and put into practice. With a little effort up front, you can easily earn over $68,000 per year from the comfort of your own home.
23. Recruiting Agent
Companies need qualified employees, but at times the whole process of interviewing candidates is not appealing. As a stay-at-home dad, you can use your free time to recruit qualified candidates on behalf of a company.
Your job is to identify candidates who have the skills and fulfill all the requirements and match them to a company they fit at. It's an enjoyable job, and you earn about $18 per hour.
24. Second-Hand Goods Seller
Do you have a lot of unused stuff lying around gathering dust in your home? While it may not seem like a big deal, hoarding can actually be harmful to your home.
Instead of letting your unused belongings take up space, why not sell them on the Facebook marketplace? You can declutter your home and make some extra money at the same time.
Just be sure to clean the items well, take clear photos, and set reasonable prices. With a little effort, you could make over $86,000 per year reselling second-hand goods.
So what are you waiting for? Start cleaning out your closet today.
Check out where to sell used goods online
25. Travel Agent
Traveling is hectic, especially for families. Booking flights and planning for accommodation for each member of the family at times becomes a headache. As a travel agent, you will ensure your clients' travel is simple, and they enjoy it.
You can also recommend destinations and ensure they have fulfilled all the requirements. You get paid $18 per hour for your assistance.
26. Sales Agent
Sales are the soul for any company. After all, it is through sales that a company earns revenue and turns a profit. This is why companies are always willing to hire sales agents.
So if you're looking for a well-paying job, you might want to consider becoming a sales agent. Just be warned – it's not an easy job. You'll need to be outgoing, organized, and persuasive in order to succeed. But if you're up for the challenge, it can be a very rewarding career.
Sales agents are paid on commission, so the more you sell, the more you earn. In fact, top sales agents can earn more than $54,000 per year selling various goods or services.
27. Carpenter
How good are you at woodwork? If you are good, why not set up a carpentry shop in your backyard and start making and repairing furniture for neighbors. You can charge them on an hourly basis $22 per hour.
You can also discuss the pay depending on the kind of woodwork they need.
Related Read: Wood Crafts That Sell Well
28. Plumber
A dripping faucet or a leaking shower head can be annoying and frustrating, and it's often one of the first things that homeowners look to fix when they have a plumbing problem.
If you have experience with plumbing, you can start a business offering your services to fix leaks around the neighborhood. With a little hard work, you can make $22 per hour. You don't need to be an expert to get started – you can work under someone else until you're confident in your skills.
Related Read: 24 Best Webistes to Find Odd Jobs
29. Audio Or Visual Editor
Musicians, YouTubers, Instagram models, and other creatives need to produce high-quality videos. As an editor, it is your job to ensure the audio quality is clear, and thus anyone can follow effortlessly.
Additionally, you must go through the videos and ensure everything was shot from the right angle. Apart from creating beautiful videos that have clear audio, you get to earn $26 per hour.
30. Photographer
What do you do with those beautiful photos you take when you are doing family picnics and sightseeing? Apart from the memories you create, you can sell them as stock photos and earn over $38,000 per year.
So next time you are at the park, snap beautiful photos of birds, flowers, and the sky. Make sure they are clear and beautiful, and you can sell them for good money.
Related Read: Best Platforms to Sell Your Photos for Cash
31. YouTuber
Years ago, it sounded impossible that you could earn thousands of dollars per month by uploading a recording of you going on with your daily activities on social media. Today Youtubers make good money.
You are not there yet, but you can start a Youtube channel and monetize it, bringing you over $29 per hour. Remember, as your content improves, you can land brand deals, thus making a killing.
Related Read: Check Out This Ultimate Guide to Become a YouTuber
32. Customer Service Rep
Good communication skills are the essential quality you must possess in this line of work. You can work from the comfort of your home but be ready to listen to customers' complaints and suggestions when they need guidance.
For your troubles, you will be paid $18 per hour. Don't worry if you don't have all the answers; you can always direct customers to people who can help.
33. Cryptocurrency Trader
A few years ago, cryptocurrency was unheard of, but it is becoming increasingly popular as time goes by.
Before trading in cryptocurrency, make sure you study the trends and follow the news. If you know someone already in this business, you can tell them to teach you a few tricks before you start.
Expect to earn up to $54 per hour trading cryptocurrency. Not bad for a stay-at-home dad, is it?
34. Freelancer
Being a stay-at-home dad comes with a lot of responsibilities. Not only do you have to take care of the kids, but you also have to manage the household chores and run errands.
However, there are many freelancing gigs that you can do from the comfort of your own home. For instance, you can become a freelance copywriter, videographer, editor, marketer, translator, or captioner.
The best part is you get to choose your own working schedule and bring home an annual salary of $50k from home.
Therefore, if you are a stay-at-home dad looking for an interesting and challenging way to make some extra income, freelancing is definitely worth considering.
Related Read: Best Platforms to Get Paid for Your Copywriting Skills
35. Consultant
Before you became a stay-at-home dad, what was your full-time job? You can use your skill set to start consulting services for clients. Clients can consult you on various issues such as home security, babyproofing a home, fire hazards and prevention, and so on.
You will use what you already know and earn $41 per hour. As long as you choose something you are knowledgeable about, this will be simple and enjoyable for you, and insightful for clients.
Related Read: 20 Best Consulting Jobs for Beginners
Where Can You Find Stay at Home Jobs for Dads?
The BEST way to find real jobs for stay at home dads is actually within your social network.
Ask your friends if they have heard of any opportunities, and if you decide to babysit, who can trust you more with their children than your next-door neighbors.
Job boards such as Indeed and Ziprecruiter have new job listings regularly, so they are worth checking out.
Best Jobs for Stay at Home Dads: Final Thoughts
Staying at home and watching your kids transform into amazing adults is a great joy, but those bills must be paid, and surviving on your spouse's paycheck may not be ideal as the kids grow.
More and more stay-at-home dads are looking for jobs they can do to support their better half while still taking care of the home or children.
Our list has various job ideas that do not require many skills and also won't interfere with your dad's duties. If you see one you believe you can do, try it, and if it fails, try another one until you land on the one that suits you!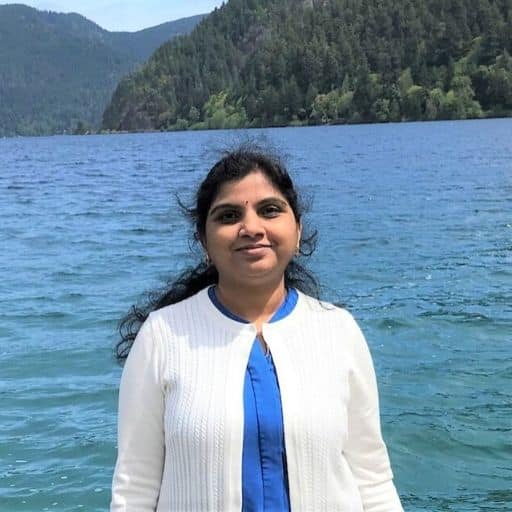 Howdy Folks, thanks for stopping by my blog.
I'm Swati, a proud mom, dedicated side hustler, full-time blogger, and a recognized millennial work-at-home expert. My expertise has been featured on esteemed platforms such as Forbes, CEO Blog Nation, Referral Rock, Vital Dollar, Databox blog, and many more. I have embarked on this incredible journey to share my firsthand experiences in the world of online income generation and to assist all of you in earning money from the comfort of your homes.
Join me in my mission to revolutionize the way we make money and achieve financial freedom. Trust me, it's not as challenging as it may seem!
Together, let's explore the boundless opportunities and pave our paths towards a prosperous future.