Freelancing can truly transform your life.
Even when you're completely new to the decorum, it gives you the freedom to work from home and adds to your income!
More to it, freelancing is truly flexible; I mean, you can work from your home too! But as easy as it sounds, a lot of my readers think that it's unbelievable and question the authenticity of these work-from-home jobs.
While some people request help in search of remote jobs, others are still skeptical and want solid proof before they step in. That is why today, I want to address your concerns openly and make sure you get benefitted the most!
Hence, I've decided to compile a series of interviews to showcase the real-life success stories of people that got into freelancing and successfully developed a dream job – earning a full-time income simply by working from home.
Hope this series inspire you and lead you in the right direction. Every other day I'll be covering one true success story. So, I want you to carefully make a note of all the tips and tricks revealed by these work-at-home heroes and use them to your advantage!
Go grab a coffee and enjoy the read, as I begin the series with Drew DuBoff!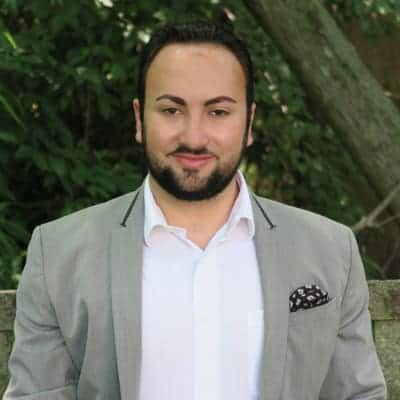 Drew DuBoff is a virtual assistant who has transformed his experience working with 6-figure and 7-figure clients into serving as a growth strategist and outsourcing expert for struggling online entrepreneurs looking to scale their businesses and shatter the 7-figure ceiling.
If you're planning to become a Virtual Assistant, stay tuned! He's got some amazing tips for you to rock as a VA!
1) Can you please tell us a little about yourself and your work?
My name is Drew DuBoff and I blog over at DrewDuBoff.com.
After a social media marketing teacher in college told me to start a blog, I sprung into the online world and began to soak it all in.
Even though my first foray into online business was a failure, through the process, I learned that what I enjoyed the most was freelancing and being a virtual assistant.
That's what I've stuck with for some time now and I also coach struggling online entrepreneurs on how to scale their businesses and shatter the 7-figure ceiling, based on my experience freelancing for businesses with successful models.
2) How did you realize this is the perfect work-at-home career for you?
I realized this career was perfect for me when I had an epiphany that I could literally do this from anywhere in the world. Plus, you can make A LOT more work for yourself than in a corporate job.
I even had my computer break for 3 weeks and I was able to do all of my virtual assisting jobs from my phone. Most other jobs won't have that kind of flexibility.
After providing value to a lot of course creators in their Facebook groups, I realized (with some convincing from my current boss) that I would be great at managing Facebook communities. That's one of the main skills and services I offer now.
3) How long have you been in this career? And, when did you start seeing money coming in?
I officially started virtually assisting in March of 2018.
I saw money coming in at the end of that month/start of the following month.
I primarily work with clients who offer recurring work so that I have a stable income. My first client netted me a very healthy amount, but it wasn't for several months later that I picked up another client when I began to pursue virtual assisting more seriously.
4) How much money do you make per month as a VA?
I currently gross $2,700/mo from my main virtual assisting clients, where I do Facebook community management and email management. I have other services that add on another $350/mo.
For the year, that's $30,000, without adding on any additional clients. But, I'm always in negotiation with potential clients, so I expect that figure to increase. It's only January, after all!
5) In your opinion, what are the three core skills needed for this side hustle?
Three core skills to succeed as a virtual assistant are an effective communication, expert time management, and reliability.
The hard skills can be taught; the soft skills have to be inherent to succeed.
6) Did you get trained prior to getting into this career? If so, what helped you the most?
Absolutely not! I have no official "VA Training."
Although, creating a training course is on my to-do list. I find that many of the education programs teach you how to build your business, but do not perform your job well.
I have taken a lot of courses from reputable bloggers that have afforded me an education and knowledge to perform my job, but the work that I do is mainly about adhering to the standards articulated by my clients. I adopt their guidelines.
7) How did you land up at your first project/client?
Basically, my social media marketing teacher told me that I should start a blog to differentiate myself in the interviewing process.
Following that advice, I found Create and Go (Alex Nerney and Lauren McManus) on YouTube and then joined their free Facebook community.
Soon thereafter, they had a Black Friday sale and I bought their Launch Your Blog course. When they reached 25k subscribers, they held a giveaway for their courses. I won a free course, which was the Pinterest one. I purchased their affiliate marketing one at new year's time.
I had corresponded with Lauren before, but I began to do more as a result of that.
Of course, I was a VERY active member of the Facebook group, always providing value. So, I built up a reputation. In my thank you to them for the course, I used the art of subtle suggestion.
At the time, the free FB group had around 5k subscribers (it's grown by about 30% since then). This was in February. I told Lauren that if she needed someone to help out manage the FB group, I would be happy to help. She said she would think about it and a few days later, she agreed. I was formally introduced and all.
A few weeks later, she was at the Traffic & Conversion Summit with Natalie Bacon and realized she was spending all her spare time doing customer service.
She needed help and so she reached out to me and offered me the position. She knew I was familiar with their courses and method of teaching and was quickly impressed by how well I caught on to my duties. More responsibilities have been gradually added on.
I actually got to meet Alex this September on his 50-state tour and that was incredibly amazing. I initiated a Facebook Live in September and that resulted in a 25% raise, so that was cool.
Basically, that's my story. And it's the same with other clients. My network is where my money is and it doesn't matter the job–I got it through Facebook.
8) What are some big obstacles you had to overcome getting started? And, what surprising lessons have you learned along the way?
I had no clue what I was doing when I first started out!
I had to learn Teachable, ConvertKit, and YouTube in a matter of a week, or so, but it was all worth it. My biggest obstacle is the time!
I'm still a college student with a part-time job, so until May, it's tough to keep up with the demand and word-of-mouth referrals I'm getting.
That's why I'm in the process of setting up a more automated system to get me clients that don't rely on me being as active in Facebook groups.
I think the biggest lesson I learned was that you really have to niche down to succeed. If you do everything, you do nothing. It's the "jack of all trades, master of none" mentality.
I can command a high price because people see me as a successful authority figure in the niche I've created. I've also been very strategic and calculated in my moves to get clients.
Focus on what can get you good ROI and the forms of virtual assisting you can be efficient at. I only spend about 1-2 hours per day with my clients because I've reduced their tasks down to a simple process and system that works for me.
9) What advice would you give to someone wanting to become a Virtual Assistant? Do you recommend any course which can help in this journey?
My advice for wannabe virtual assistants is simple: give first, then receive!
Too many people "graduate" from education programs and think that clients will just come to them and that they will be a magnet for success because of the education they have received. That couldn't be further from the truth. You have to build up a name for yourself and establish credibility.
While I started virtual assisting in March of 2018, I started being active in Facebook groups in November of 2017. It took me several months and innumerable hours to build up this business. But, once people know you and have benefitted from you, they are much more willing to hire you.
10) What do you feel are the keys to success when working remotely with a client?
Communication is king. I have maybe one video chat per quarter with a client. Be consistent in your communication. I have some clients I email with and another I Skype message with.
Also, be open and transparent about expectations and deliverables. If you can communicate effectively, you can succeed at remote work.
Worth noting, setting up a schedule for yourself is also very important; you have to work hard, not hard work.
Aaaand, that's it from Drew! Let me know if I missed any questions that you want to be answered. Write down your thoughts and opinions in the comments below and
If you're serious about ditching the 9-5 grind, being your own boss, gaining freedom, and working from home.
It's time to take action…
So, don't underestimate this golden opportunity and start your career as a VA today!
Gina Horkey, a successful VA, who runs a 6-figure VA biz at HorkeyHandbook.com has laid a step-by-step guide to help budding entrepreneurs. With her popular VA COURSE, you'll be able to accomplish your dreams and start living the life YOU deserve.
Want to start your own Virtual Assistant Biz? But, don't how? Here's your chance to take that first right step – – 'START HERE' Get ready to earn a full-time income from part-time work!!
Also Read: 19 Best jobs for high school students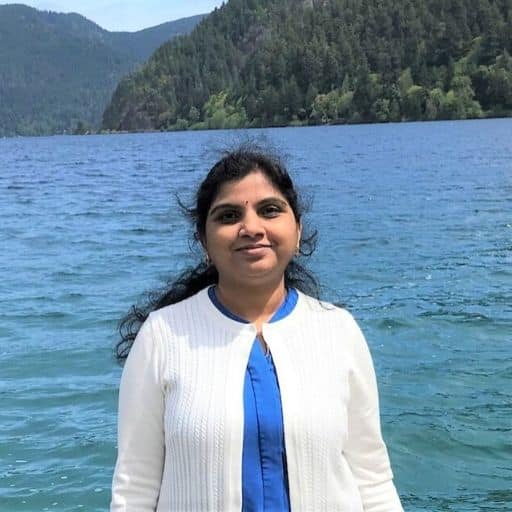 Howdy Folks, thanks for stopping by my blog.
I'm Swati, a proud mom, dedicated side hustler, full-time blogger, and a recognized millennial work-at-home expert. My expertise has been featured on esteemed platforms such as Forbes, CEO Blog Nation, Referral Rock, Vital Dollar, Databox blog, and many more. I have embarked on this incredible journey to share my firsthand experiences in the world of online income generation and to assist all of you in earning money from the comfort of your homes.
Join me in my mission to revolutionize the way we make money and achieve financial freedom. Trust me, it's not as challenging as it may seem!
Together, let's explore the boundless opportunities and pave our paths towards a prosperous future.