I am back with yet another inspiring story of a Stay at Home Mom who makes $2,000 a month as a Virtual Assistant. Hope this interview with Desi-Ann Gordon inspires you into becoming a successful VA!
Learn more about Desi as she answers the following questions and don't forget to check out the amazing goodies for you at the end of this post…
In case, you've missed my previous interview with Drew DuBoff, check it out right here – How this College Student Makes $30k a year as a Part-time VA!
1) Hi, Can you please tell us a little about yourself and your work?
My name is Desi-Ann Gordon.
My freelancing career began in February 2017 while I was exploring options to work from home. I tested a couple of freelancing job platforms to get my feet wet.
I have been with Upwork for almost 2 years and have landed a long-term client. I work as a VA for this client in the commercial real estate industry.
Social Media management (curating and posting articles on the website, through Buffer and creating newsletters with MailChimp)

Sourcing contractors via phone and email

Preparing process flowcharts

Preparing contracts and lease agreements

Providing personal assistant services to the client
2) What inspired you to get into this career?
Since I was having my daughter (who will be 10 years next month), I wanted to be a stay-at-home mom. The experience of being away from home and unemployed in Israel gave me ample time to research opportunities. I also knew what my Whys' were: freedom, flexibility, and family so I was happy to pursue the online world to fulfill my whys.
3) How long have you been in this career? And, when did you start seeing money coming in?
I signed up to two platforms in February 2017. Money started coming in right away; however, those were small projects for little pay. My income started to increase from around August 2017 until I now enjoy a steady weekly income. When I started the VA job in March 2018, my pay for 15 hours a week was almost equal to my salary (from my last full-time job) for 40 hours a week.
4) How much money do you make per month as a VA?
I make a minimum of $2,000 from that one client. I do other projects for other clients which varies from $150-$250 extra per month.
5) In your opinion, what are the three core skills needed for this side hustle?
Time management – When you are working from home and on your own, several distractions can throw you off course. It is therefore important that you create a system to help you stick to your tasks and be productive.

Digital skills – While all side hustles may not require heavy use of technology, mine does. I have been exposed to Slack, Todoist, MailChimp, Google Drive, to name a few. Some of these I had to learn and some required some refreshers. Overall, most of what I do requires me to use some app or platform.
6) Did you get trained prior to getting into this career? Is so, what helped you the most?
My prior training was from previous positions in administration as well as my online Master's program. In both cases, I was able to combine the knowledge and skills gained to apply them to this new position. Thankfully, my client is passionate about lifelong learning so he has paid for me to do real estate and other courses to help with my personal development.
7) How did you land up at your first project/client?
As mentioned above, it all started from me searching the internet for freelancing opportunities. It was either through Forbes or Entrepreneur.com where I learned about Upwork.
8) What are some big obstacles you had to overcome getting started? And, what surprising lessons have you learned along the way?
Interesting you would ask this question!
There were several obstacles that come to mind. I am from the Caribbean and the concept of freelancing is not at all popular. While there are persons doing bits and pieces here and there, it is not as established as a viable income option as it is in other parts of the world.
So, it is against that background that I had to overcome the naysayers and the distractions. I even wrote an article about my experience of overcoming fear, self-doubt, etc.
You can take a read of it here.
9) What advice would you give to someone wanting to become a Virtual Assistant? Do you recommend any course which can help in this journey?
Determine if this is what you really want. You should first know why you want to pursue this type of business. What

are

your motivations?

Once you can answer that question, then start thinking about your niche. Think about your skills, interests, and previous work experiences.

Invest in your business and take some courses. I find Fully Booked VA courses very helpful. They cover courses within various niches and can help you decide which one to choose if you're stuck. (I have an affiliate link in here so delete if not accepted)

Start networking with like-minded people (particularly those within your niche).
10) What do you feel are the keys to success when working remotely with a client?
Discipline, perseverance, willingness to learn and organizational skills.
If you'd want to get started as a Virtual Assistant, there are unlimited avenues and in fact, there are 275+ services you can offer to your client as a VA, and can easily earn $25-$40 per hour as a Virtual Assistant working just part-time. So, don't under-estimate this golden opportunity and start your career as a VA today!
The high-paying ones are:
Email Management
Project Management, and
Pinterest Management!
Gina Horkey, a successful VA, who runs a 6-figure VA biz at HorkeyHandbook.com has laid a step-by-step guide to help budding entrepreneurs. With her popular VA COURSE, you'll be able to accomplish your dreams and start living the life YOU deserve.
Interested in earning a full-time income from part-time work? – 'START HERE'
You can check out her super informative course by clicking here>>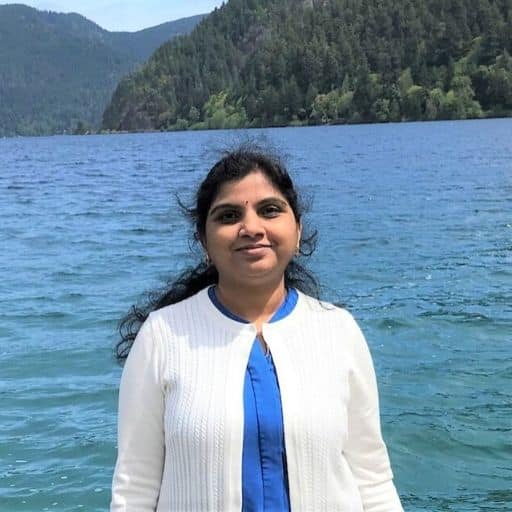 Howdy Folks, thanks for stopping by my blog.
I'm Swati, a proud mom, dedicated side hustler, full-time blogger, and a recognized millennial work-at-home expert. My expertise has been featured on esteemed platforms such as Forbes, CEO Blog Nation, Referral Rock, Vital Dollar, Databox blog, and many more. I have embarked on this incredible journey to share my firsthand experiences in the world of online income generation and to assist all of you in earning money from the comfort of your homes.
Join me in my mission to revolutionize the way we make money and achieve financial freedom. Trust me, it's not as challenging as it may seem!
Together, let's explore the boundless opportunities and pave our paths towards a prosperous future.