For any quality copy to be published error-free, proofreading has to be involved. More and more people are taking advantage of this and have carved out a niche for themselves in proofreading.
I made it my business to keep you up-to-date with all the ways people make money at the comfort of their homes and you know what? Some proofreaders are making more than $40 per hour and others pocketing over $450 for editing a single book.
Depending on how many hours they work or how fast they can work at fixed rates, proofreaders are making a living or supplementing their income by working either full-time or part-time.
One of the most appealing qualities of a proofreading job is that you can do it anywhere; from home while sipping coffee at a cafeteria, or when relaxing under a palm tree somewhere on the beach.
Some people even do it on the go- like the way you take your favorite read on a trip-only this time you spot the errors, correct them, and get paid. Allen couldn't move about, yet he did it!
Do you love reading? That's the first step towards proofreading. You will need to read and re-read lots of copies in order to catch and fix all errors. Combine this with a great command of English and an eye for detail and you are set for a proofreading career.
Today, our spotlight is on Allen Thobois, the Founder and CEO of Writers House of Corrections. Allen started out as a proofreader and has since taken up copywriting and other forms of online marketing. His story is proof that you can still make something great out of unfortunate situations.
How to Start a Proofreading Business at Home?
You too can become a proofreader and make money from home. If you are in need of some polishing, though, this Free Webinar from an expert proofreader, Caitlin Pyle from Proofread Anywhere, let you in on secrets to earning up to $65 per hour from proofreading.
Here's what you'll learn:
What a successful proofreader does (and doesn't do!)

How to elevate your skills to become a GREAT proofreader

How to use one of the most popular proofreading tools out there… and learn a few places to find clients!

Learn more about the proofreading profession
So what's stopping you? If you want to learn more, you can get access here.
Want more proof? Read on to find out how Allen ended up proofreading for a living. Here you go:
1. Hi Allen, can you briefly introduce yourself and your work?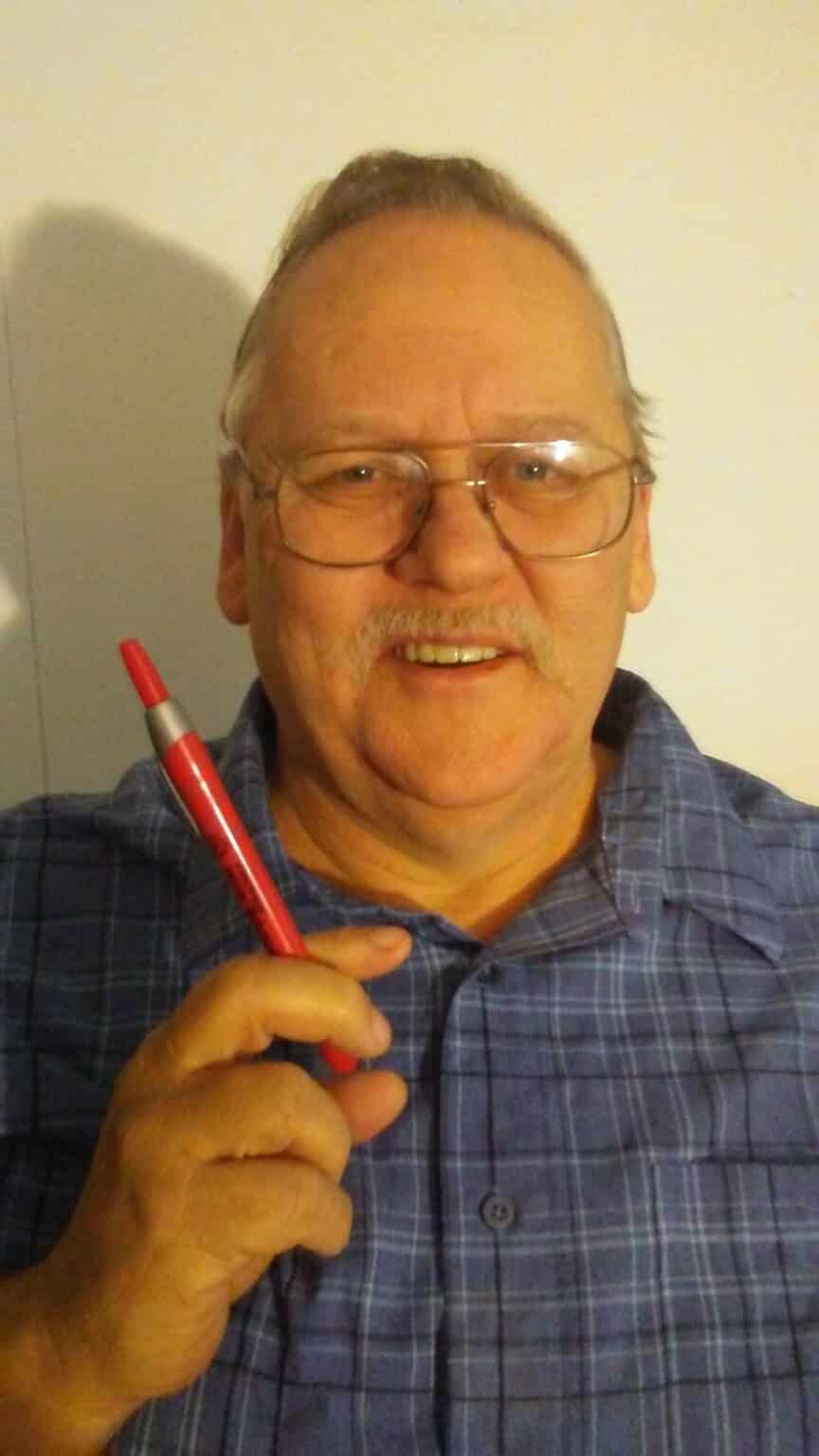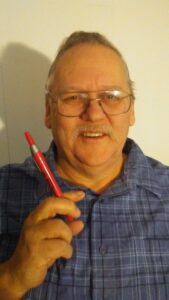 Of course, My name is Allen Thobois, and I am the Founder and CEO of Writers House of Corrections, a family-run service business. We offer a variety of services, always geared towards assisting the INDIE AUTHORS.
I was injured by a hit & run driver back in 2012 while shoveling snow off of my sidewalk, and this left me disabled with a lot of time on my hands to read.
I began BETA/ARC reading for various authors, Beta is early reading done to test the popularity, content, flow, and continuity of a story or novel, while ARC (Advance Reader Copy) is a finished book released to a small market of early readers, usually in return for an honest review after publication. When I ran across typos and other issues with many of the books I was reading I found I could not just let them go uncommented upon. I marked them and gave the comments back to the authors.
After a while, the authors noticed that I was finding mistakes even their best paid proofreaders were missing, and offered to pay me to proofread for them. This is how I became an "Accidental Proofreader" and Voila! I soon became in demand through word of mouth and some very well-known authors giving me great recommendations.
2. What led you to become a freelancer?
I was unable to hold down a typical 9-5 due to my injuries which force me to take several rest breaks throughout the workday. As a freelancer I set my own hours and am able to take short breaks as needed. I chose to work with Indie Authors because when I was trying to get published back in the 1980's there was no Amazon, or Self-Publishing option, and I realistically could have papered my walls with rejection slips from publishing houses of the time.
Today Indies are becoming more and more mainstream and accepted, with good reason. Many are comparable to the literary masters I loved to read as a child growing up in the last century.
3. What does proofreading entail?
Proofreading is that part of the editing process that happens just before printing. Proofreaders check every comma, period, space, typo and so on to be sure that the manuscript is as perfect as possible before finally being formatted for printing or made into an eBook.
4. What inspired you to branch out to other stay-at-home jobs, and how has it been?
I asked in a survey, what services Indie Authors would wish help with, in their daily business if they could pay someone to give them more time to write and spend less time on the business side of their day. The answers I got back were put into a spread sheet and I was able to pick and choose the services which appealed to myself and my staff to perform for them.
5. How much do you make as a proofreader and as a freelancer in general? Do you charge per hour or per project?
That is a little complicated as it is different in each case. Proofreading fiction (as I do, Sci-Fi and Mysteries) pays per word count, for Indies I charge a flat rate of $.004 per word, or as the Standard is 250 words per double spaced page, it is $1 a page. Most novels run 65K to 120K in length. Other services are usually done on a per project or Monthly Retainer basis, such as Building your Website would be a per project price, while maintaining, updating and security of a website would be a monthly retainer.
6. How was it starting out as a proofreader without any training? Along the way, did you get any training that you can recommend?
I proved myself from the start by showcasing my skills. Kindle books for example have a built-in app that allows you easily make notes that highlight errors and mark the changes. Once you reach the end of the eBook, you can then print up a report and send that off to the author for their consideration and they decide whether or not to make the changes. Doing this a few times for an author and thus cleaning up their book and making them look better as a result, gives you credibility.
7. Did I get any training along the way?
Yes , while I had attended Yakima Valley College and Western Governor's University while pursuing my Internet Technology Degrees, I had never actually run my own business before. I did my research of online universities and finally chose Freelance University and found them to be the perfect fit for me.
The courses were specific to student needs, as in no "fluff" classes, just learning what you need for the skills you are signing up for, they are cost effective, and the support from the Mentors and other students is just phenomenal.
I took Freelance 101 first of course, and it gave me an all-around view of what being and entrepreneur in today's world is all about. After that I simply evaluated my current skills and added the missing pieces that myself and my clients were looking for.
8. From your experience, what skills and tools can you attribute your success to as a proofreader?
From childhood, I was always that geeky kid, you know the stack of books with legs. I read and still do read voraciously. I had eclectic tastes, reading about dinosaurs, insects, volcanoes, deep sea explorations, space, mountain men, woods craft, politics, raising horses, growing food hydroponically, whatever caught my attention that week.
9. What challenges do you face as a work-at-home freelancer?
Keeping the discipline to stay on schedule. Keeping friends and family at bay during working hours; "I will only need a minute of your time," never takes only a minute. Knowing how to tell a client no, to project creep. Socialization or that visiting at lunch break with co-workers can be rough for some. I do a lot of face-time with clients using Zoom and other multi-media programs, so I am more in-touch virtually. I have clients in 5 continents, so I keep clocks on my wall with different time zones to help keep track.
10. What's your advice to a beginner on how to get started as a proofreader?
IF you are serious about it, become a beta or ARC reader for some of your favorite authors for a few books. See for yourself just what it really entails. Are you better at proofreading, line-editing, editing? Check out the Editorial Freelancers Association for an explanation of the different levels of editing and what they are all about.
You can find Allen and Writers House OF Corrections on Facebook here and their website here. Thank you for taking the time to visit with me today!
---
By the way, Allen is running Special Sweepstakes Sept 08 – 30, 2020 for INDIE AUTHORS this month!
a FREE Professional Proofreading of your Short Story or Novel – up to 120K word count!

2nd place wins $25 Amazon Gift Card

3rd place Wins $10 Amazon Gift Card
Every entry receives a Bonus Enrollment in our Monthly Newsletter filled with relevant and useful information – Click here for details!
---
Final Thoughts: Starting a Proofreading Business Is Worthy!
There you go! Proofreading is becoming popular and paying better by the day. More and more people are jumping into the band wagon and working full time or part time.
Do you feel like you have what it takes become a proofreader?
Hop on and start making money from home.
Here's the best part; you are in charge of your own schedule and can combine your proofreading work with as many work-from-home jobs as you can handle.
Check out my interviews for real-life stories of people making money from home doing what they love!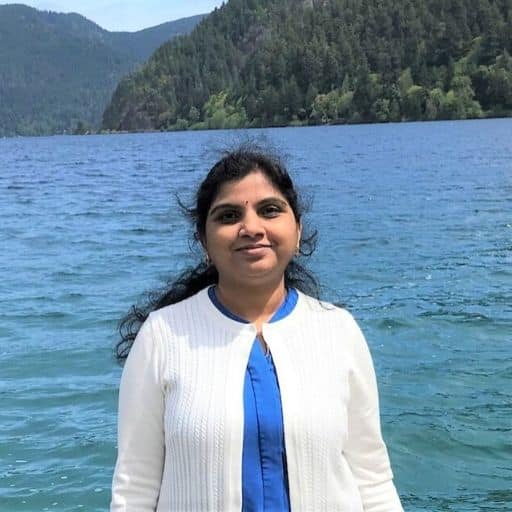 Howdy Folks, thanks for stopping by my blog.
I'm Swati, a proud mom, dedicated side hustler, full-time blogger, and a recognized millennial work-at-home expert. My expertise has been featured on esteemed platforms such as Forbes, CEO Blog Nation, Referral Rock, Vital Dollar, Databox blog, and many more. I have embarked on this incredible journey to share my firsthand experiences in the world of online income generation and to assist all of you in earning money from the comfort of your homes.
Join me in my mission to revolutionize the way we make money and achieve financial freedom. Trust me, it's not as challenging as it may seem!
Together, let's explore the boundless opportunities and pave our paths towards a prosperous future.