The holidays are supposed to be a time about bringing the family together and celebrating your love but all the gift-giving can easily distract from that!
On the other hand, a good gift can bring your family closer together. If you want to put the focus back on family this holiday season, then these fun buys (one gift for whole family) that incorporate the entire family are definitely for you!
1) Kids Against Maturity
This is a family card game that your kids will never get bored of! The game can be played anytime, anywhere, and by any age but the recommended amount of players is four or more. For just $29.99, you can get your kids happily away from their screens for 30-90 minutes. Kids Against Maturity is a hilarious game that is sure to have the entire family smiling.
2) …I Should Have Known That! Trivia Game
If your family isn't goofy enough for the last game, or if you have older children, then this card game is definitely for you. This trivia is ideal for those older than 14 and can be played with as little as two people. For just $16.88, over 400 addictive trivia questions can be yours, and in the slim chance that you get bored of all of those, there's a handy expansion pack that includes special rules!
3) Escape Room In a Box
Escape rooms are a perfect family activity but not everyone has the money, time, or access to enjoy them. That is, until now! For $27.99 your family can enjoy all the excitement and teamwork of an escape room without anyone leaving the comfort of their house! This game includes 19 both mental and physical puzzles in addition to three locks.
4) The Healthy Family Cookbook: 100 Fast and Easy Recipes for the Whole Family
Dinner is a whole family activity, so cooking it should be too! Not only does this cookbook bring your entire family into the kitchen, teaching your kids valuable lessons about feeding themselves, but it also combats diabetes and obesity rates with its health-centric recipes. This cookbook is two gifts in one: it teaches your family to cook and teaches them about nutrition!
5) AmazonBasics 1.5 Quart Automatic Homemade Ice Cream Maker
If your family is more into desserts than dinner, and who isn't, there's still a great gift to get everyone working in the kitchen together! This Automatic Ice Cream Maker will enable your family to make ice cream, frozen yogurt, gelato, custard, sorbet, and sherbet! All in one mess-free machine with an easy-lock lid and no need for ice!
6) GoSports Slammo Game Set
Outdoor fun is just as important as game night! Slammo Game Set is an absurdly fun and exciting volleyball style game for that the entire family can enjoy! Whether you're in your yard or at the beach, this action-packed game is as great for having fun as it is for breaking a sweat. For $22.97, you can introduce your family to a brand new game that will make playing in the yard exciting for even the oldest children.
7) Himal Collapsible Portable Cornhold Game Boards
Cornhole is an absolute must-have for every family and if you don't yet have it, this is the perfect set. This portable cornhold game board set comes with two boards that can be both easily assembled and stored. The red and blue game boards can double as tic-tac-toe toss and come with 10 Corrnhole bean bags and a portable carrying case. Perfect for barbeques, backyard parties, the beach, and more, this game is sure to entertain family members of any age.
Related: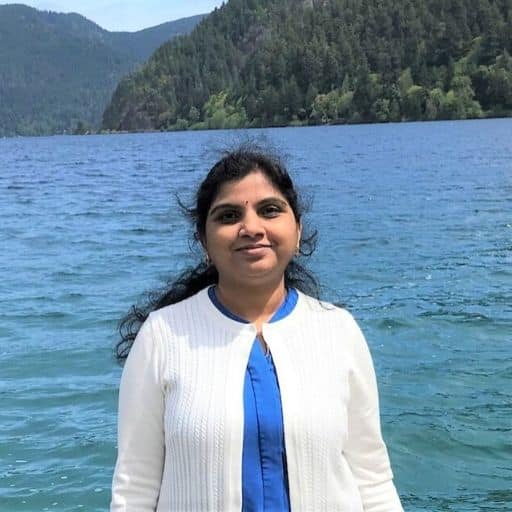 Howdy Folks, thanks for stopping by my blog.
I'm Swati, a proud mom, dedicated side hustler, full-time blogger, and a recognized millennial work-at-home expert. My expertise has been featured on esteemed platforms such as Forbes, CEO Blog Nation, Referral Rock, Vital Dollar, Databox blog, and many more. I have embarked on this incredible journey to share my firsthand experiences in the world of online income generation and to assist all of you in earning money from the comfort of your homes.
Join me in my mission to revolutionize the way we make money and achieve financial freedom. Trust me, it's not as challenging as it may seem!
Together, let's explore the boundless opportunities and pave our paths towards a prosperous future.