Are you in search of online jobs for college students? Believe me, you're in the right place!
Though college classes can be long and tedious, you still get plenty of free time to engage in gainful side hustles.
Basically, you need to find a job that pays you enough money but is not too demanding. Additionally, students can get gigs that are in line with the courses that they are pursuing in college.
With a lucrative online job, the earnings can supplement your tuition, and food, and leave you with enough cash to party or even pay off your college debt!
Sounds too good to be true?
For an idea of how much you can earn in your free time, have a look at the below gigs that are perfect for college students:
Online Jobs for College Students With No Experience
Side income is a great way to help you to earn extra bucks while you're in college and also build up your skills.
Here are some remote jobs to earn you side income without any expert skills:
#1 Participate in Paid Surveys
Answering questionnaire studies is a fun way to make a little money on the side. Start by looking at legit survey sites with no minimum payout.
Studies take just a few minutes to complete and pay via cash or gift cards. You just need a laptop or smartphone with an internet connection.
These tasks can be completed while watching TV or listening to music.
As such, you can answer questions as you engage in other fun activities during your study breaks.
The best part is that some sites offer a welcome bonus that's credited instantly upon registration.
If rewards & sweepstakes excite you, here's what you might like:
#2 Play Online Games
Ever thought you could be paid for playing games, as well as reading emails, and rating websites? These are just some of the tasks offered by get-paid-to apps.
For a college student, playing video games is a perfect way to decompress, and getting paid for it is just the cherry on top.
I recommend the Mistplay App which pays you to play and comment on games such as King of Avalon and Dragon City.
The site pays via prepaid gift card through a points system. You can make around $15 – $30 per month, easy.
#3 Online Tutoring Jobs for College Students
Depending on your specialty in college, there are many online jobs involving helping others in their English language studies.
There are thousands of students from all over the world who are willing to pay to get help doing homework in different subjects. The way to earn here is by answering questions on topics that you are well versed in. Such gigs can be found on Studypool and Assignment Help portals.
Other high-paying tutoring sites include:
Chegg: A US-based platform where you can teach English, do homework for pay, and sell used textbooks. It pays $20 an hour, via Venmo or PayPal. You can also sell entire coursework materials for up to $4,600 per subject.
Tutor: This site requires you to tutor at least five hours per week, earning you a minimum of $10 per hour. The rate is based on the subject and your expertise. For example, you can teach English and pocket $500 -$1,000, working a few hours a day.
VIPKID: This online classroom portal allows American and Canadian teachers to teach English online to kids in China. The pay is between $14 – $22 per hour.
FIND OUT MORE: 16 Paid Online Tutoring Portals to Make Money
#4 Refer Your Friends & Earn Quick Bucks
If you have a bunch of friends, you can make $100 in the next 24 hours by referring them to different sites and services. The idea is to get them to sign up or buy through legit sites with high referral bonuses.
Start with companies like:
Ibotta: A cashback app that rewards new users with a $5 welcome bonus and $10 for successful referrals.
Swagbucks: This is a shopping and rewards site that pays you $5 after you join and 10% of what your friend makes for a lifetime.
Dosh: Shopping and cashback app, paying $10 per referral!
Isn't this an easy way to make money, especially when you have a huge friends list?
FIND OUT MORE: How to Make Money By Sharing Referral Links
#5 Get Dog Walking Gigs Online
Taking care of pets is yet another quick way for college students to make money. Look for such jobs on sites like Rover.
Pet owners pay on an hourly basis for taking their pets for a walk and/or grooming them. Based on your locality you can easily make $10-$15 per hour doing this gig.
Part-Time Online Jobs For College Students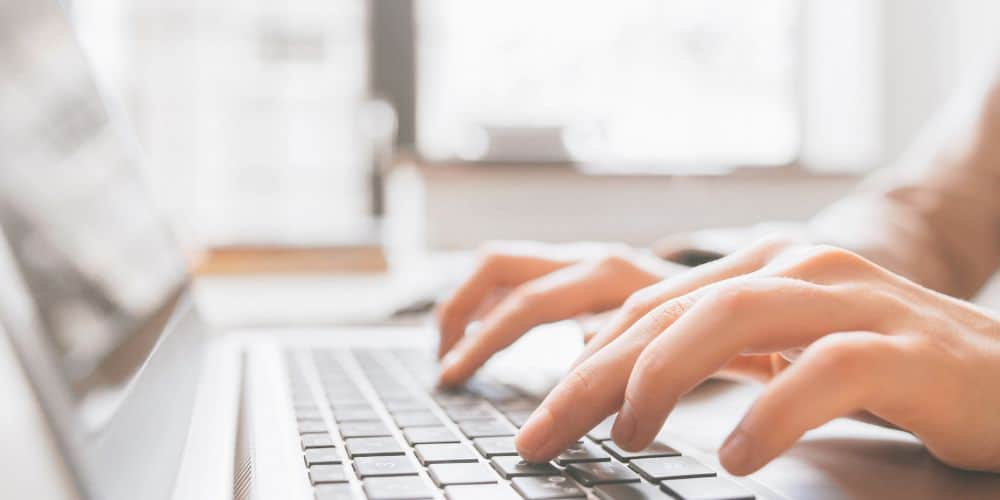 Part-time online gigs are especially helpful for students to get paid between classes and over the weekend. When working hourly, you can easily commit over 10 hours per week to make money. Such jobs include:
#6 Offer Services on Fiverr
Fiverr is an amazing freelancer marketplace for all kinds of services at unbeatable prices. Clients sign up to get things done for as little as $5.
Some of the most popular gigs here include search engine evaluation, writing jobs, and freelance graphic design. Others include typing, voiceover work, and social media marketing, plus many more.
The last one is rather interesting as it combines earning money with a pleasant leisure activity such as browsing social networks. This is something you can do in your dorm room for $10+ an hour.
On the other hand, business owners who want to buy Fiverr services must find top-rated freelancers for the best results.
Sign Up to Become a Fiverr Seller here
#7 Create an Online Course
Are you an expert in a particular side hustle and you are willing to teach others? A site such as Udemy allows you to share your skills for money.
By creating a comprehensive course for people to take part in, you can earn over and over from subscriptions. The hustle involves creating training resources, such as videos, documents, etc.
The better the information and the more interesting your topic is, the higher the chance of a) people taking your course, and b) the more you can charge for your course.
You can teach the following skills:
Computer skills.
Basic programming to build websites/apps etc.
How to play instruments.
Dancing
Photoshop
An online business
#8 Create and Sell Websites
Website creation is an extremely simple process, especially thanks to sites like WordPress and Wix.
The process takes a few hours to complete and you can generate money from your websites or create sites for paying clients.
Websites earn you through monetization streams such as Google Ads such as Pay Per Click (PPC) programs.
Advertising for brands through affiliate links and banners is another way to make extra money in college.
To sell websites, list your high-performing domains on Flippa or FE International.
#9 Do Affiliate Marketing
This is an online job opportunity without huge upfront costs. You promote someone else's product or service, and in exchange, you get a slice of any sales.
To succeed as an affiliate marketer, you will need to pick a niche and work on it like crazy.
Leading bloggers earn up to $50,000 – $100,000 a month solely from affiliate marketing and from a single site. The career path does, however, require a few years to get your site ranking.
You'll need to learn:
Choosing the best niche.
Getting maximum traffic on your site.
Mistakes to avoid as a digital marketer.
If this interests you, check out this Affiliate Marketing Course for Free with a 30-day Skillshare Premium Trial.
#10 Online Research & Development for Startups
One of the best jobs for college goers is working for the R&D of startups. Offer to do online research and development for business ideas that appeal to you. In return, you get a salary or a percentage stake in the business' stocks.
The earning potential from such job opportunities can be exponential when the startup becomes a successful venture.
You can find Fintech startups on Crunchbase, AngelList, and Startuplister.
Also Checkout: 19 Best Online Jobs for High-school Students
Trusted Online Jobs For Students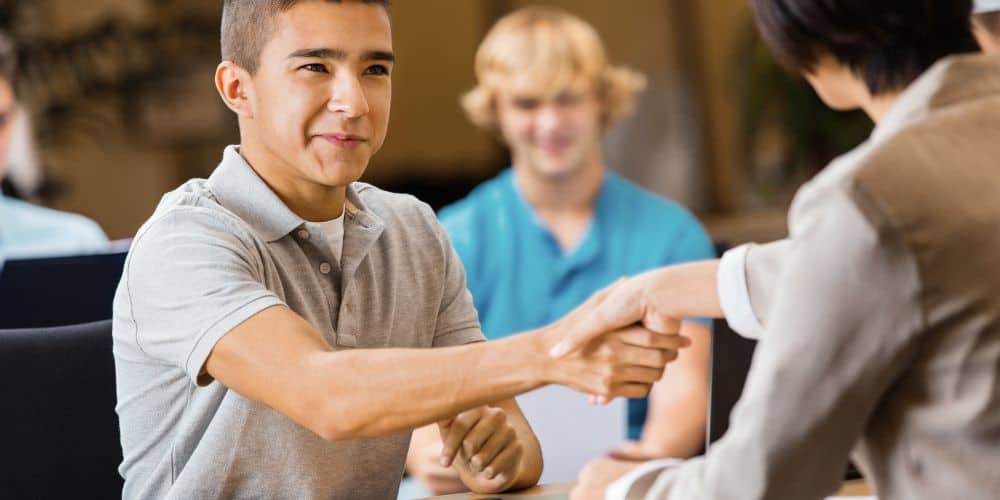 When searching "jobs for students", it's advisable to concentrate on gigs with high returns and long-term employment prospects.
As such, you can work online long after you have graduated. So, pad your resume with the jobs below:
#11 Personal Finance Consultant
This is an intensive undertaking that can earn you $72,770 per year. Learn about all the investment vehicles that are there, their risk and return capacity, past performances, capital requirements, etc.
You can also specialize in a single investment portfolio, for example, stocks or mutual funds. This will make you an expert financial advisor.
To earn, start by providing freebies like investment tips and stock picks, followed by paid services to satisfied clients. This gig is especially fulfilling for college students taking finance, accounting, or economics degrees.
#12 Sell Digital Products
Outside of affiliate marketing, this is probably one of my favorite ways to make money online.
What's more, selling digital products is an easy way for college students to earn money for many years from a single idea. And there's no shortage of ways to create informational products and sell them to people around the world.
The best products to sell online include:
Audio: Recorded teleconference, interview, course, or some other spoken-word product.
Video: Recorded webinar, a how-to instructional, or an interview.
Text and Image: E-book, fliers, printable home decor, and car wrap advertisements.
All that you need is to be creative and sell on platforms with the best royalties or commission plans.
Remember, digital products are passive income earners that can be created and listed at any time, day and night.
#13 Resume Writing
One of the tasks of a freelance writer is creating resumes for others.
According to ZipRecruiter, the job earns you $21 /hour on average. For an English major student, this is a no-brainer job.
A perfect resume takes into account career development, communication skills, and industry-specific insights. This is an expertise that you can pick up from your college classes or learn online for free.
So, if you have a flair for writing, find the best resume writing course on Udemy for just $9.99. Pick a course that also trains you on how to ace interviews- a skill for your benefit and that of your clients.
#14 Test Websites & Apps
Websites and apps have to be tested for usability before they are launched. This provides an opportunity for college students to get the first crack at using a new web platform for free and get paid at the same time.
The hustle is flexible, can be done from anywhere, and only takes a few minutes to complete. With only 20 minutes to spare daily, you can make $10-$15 per test!
Popular testing sites include:
Testing only requires a computer, a good internet connection, a webcam, and a microphone. The more tests you take, the more money you make.
FIND OUT MORE: 15 Best Places to Really Get Paid To Test Websites
Online Jobs For Students To Earn Money
There are plenty of online gigs to try out while in college. Here are my choices of fun and well-paying online jobs you can engage in, without affecting your studies.
#15 Vlogging and Editing
Besides creating blogs and websites, you can also try vlogging as a great online job for collegegoers.
Platforms that can host your vlogs include Youtube, Vimeo, and Twitch. Instagram and TikTok are just as popular with audiovisual content.
Starting a YouTube Channel doesn't require costly equipment, other than the commitment and the will to be consistent.
The platform comes with tools that allow you to edit videos.
You can also master video editing software like After Effects, Premiere Pro Cyberlink PowerDirector, Corel VideoStudio, and Nero Video.
As long as your videos are engaging and entertaining, you can easily attract millions of viewers and subscribers. Start off with something simple like basic tutorials, DIY crafts, and kids' videos.
FIND OUT MORE: How Much Does YouTube Pay Per View?
#16 Virtual Assistant Jobs
Virtual assistance is one of the best online jobs if you want to work odd hours. You can simply earn from an e-commerce portal in China or India, without leaving campus.
As an independent contractor, you'll be running a virtual office at specific times of the day. The job involves administrative tasks such as scheduling appointments, answering questions, and managing social media profiles.
Becoming a VA does not require years of training and can be learned through online courses such as Gina Horkey's FullyBookedVA Training.
Depending on the duties, you can pocket $10.16 to $29.49 per hour.
FIND OUT MORE: VA Jobs for Beginners
#17 Data Entry Clerk
As a student, you already know how to key in numbers and compile the information into digital formats, don't you? Leverage those skills and earn as a data entry clerk.
This is an ideal online gig for those taking BSc Statistics, data analyst courses, and basically, anyone who can use tools such as Spreadsheets, Infinity, Zoho Forms, and MS Excel.
You'll be responsible for typing data, creating documents, verifying information, and backing up records. In terms of skills, you need to type fast, understand databases, and be attentive to details.
Data entry clerks earn around $17.47 per hour in the US.
FIND OUT MORE: Data Entry Clerk Jobs for Beginners
#18 Freelance Writing Jobs
Every readable content that you see on blogs and websites was curated by someone with a PC or smartphone. Yes, that's just about what you need to work as a freelance writer.
Even without a lot of free time, you can earn $20 – $50 hourly as a writer. There is ample information online about the gig but the key requirement is having a native mastery of the language you wish to write in, plus fast typing skills.
One of the best ways to make more money in this online work field is by combining it with your online English tutor gig.
It's best that you start with low-paying ghostwriting jobs on the likes of Upwork and PeoplePerHour. After getting stellar job reviews and a huge client pool, you can create a personal writing website and earn decent money.
FIND OUT MORE: High-paying Freelance Writing Jobs
Online Jobs For Students to Work From Home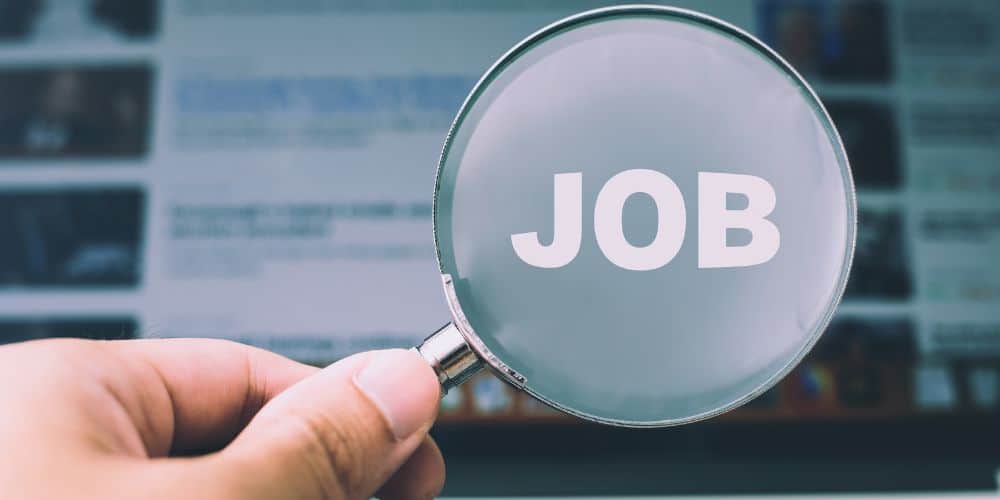 If you're looking to earn money online during holidays and breaks, there are more than enough jobs for you.
Working remotely means that you can also vacation away from home and still earn some extra money on the go. I direct you to try:
#19 Online Transcription
Online Transcription jobs involve listening to videos and audio clips and writing down what you hear. Well, there is more to it than just writing. This is why a little training can come in handy.
Transcribe Anywhere by Janet Shaughnessy is just the course you need to ace this college job. Janet teaches you tricks to getting the highest-paid transcriptionist jobs in 2 – 4 months.
During training, focus on her medical transcription modules that can see you earn up to $48+ per hour.
Are you taking a law course? Legal transcription is another top-paying job to make some extra money from home.
#20 Graphic Design
This online job is perfect for students with an artistic bone and it's a great way to occupy your free time. Additionally, there are plenty of design jobs available at advertising and promotional agencies.
As part of marketing best practices, your work is to create visual aids that showcase products and services at a glance. Such jobs require computer literacy, creativity, adaptability, and knowledge of designing techniques.
Engineering, digital arts, and marketing students are the perfect candidates for the job since they already interact with graphic design software in their studies. The pay is $20.07/hr, according to salary reviews on Indeed.
#21 Deliver Food
If you have a car and some spare time, you can quickly make money on the side by becoming an Uber Eats delivery driver. All you need to do is pick up food orders from restaurants and deliver them to your customers.
Students can also deliver on their campuses whenever they need to make money. The best part is that you can become a delivery person on a bike, scooter, or on foot.
The typical salary for an online food delivery driver is $20 per hour.
FIND OUT MORE: Best Food Delivery Driver Jobs
Amazon Online Jobs For Students
Remote Amazon jobs are best suited for students since they offer flexible hours and just require basic computer literacy.
The marketplace also has Student Programs where you can get a paid internship in fields such as:
Software development engineering.
Vendor management.
Amazon Web Services.
Cloud support services.
Financial analysis.
Legal and recruiting services.
The company also lists Back to School Jobs that don't require prior experience and can be done with just a GED.
These are entry-level jobs with free training, great networking opportunities, and flexible schedules.
Click Here to Search Online for Amazon Jobs
How Can College Students Make Money Online?
Through local job boards, as well as online job boards like Upwork and Fiverr, students can get part-time jobs that pay hourly.
These are gigs requiring little or no experience, which also qualifies them as Online Jobs For High School Students.
Such jobs include graphic design, data entry, virtual assistant, and freelance writing. The pay is usually via systems such as PayPal, Payoneer, and check.
Also Read:
Online Jobs for College Students: FAQs
1. Which online job is best for students?
Are there any online jobs for college students? The answer is a resounding yes! As a student, you can make money from the comfort of your dorm, class, or home from jobs such as graphic design, freelance writing, and paid surveys.
2. How can I work online while in college?
To make money while studying, you need to manage your time well. Online jobs for undergraduates also require that you have a stable internet connection, a smartphone, and membership for job boards like Upwork.
3. Are part-time jobs good for college students?
Apart from acquiring knowledge, college prepares you to earn a living. As such, part-time online student jobs give you a chance to apply what you learn in class and earn cash at the same time.
4. How can I work from home as a college student?
What you need are online part-time jobs for students that include transcription, proofreading, data entry, and virtual assistance. These 100% remote gigs that you can do from home without stepping into an office.
5. What Are The Best Part-Time Jobs For College Students?
Best jobs for college students include:
Food delivery.
Vlogging.
Video editing.
Affiliate marketing.
Graphic design.
Selling websites.
Paid research and development.
Teaching English online.
Which online part-time job for students is missing from my list? Let me know in the comments below.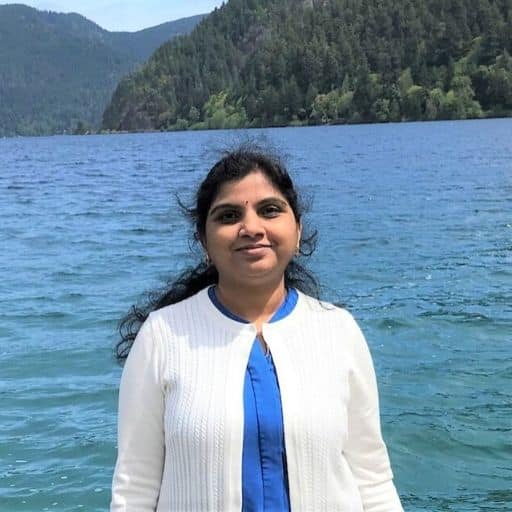 Howdy Folks, thanks for stopping by my blog.
I'm Swati, a proud mom, dedicated side hustler, full-time blogger, and a recognized millennial work-at-home expert. My expertise has been featured on esteemed platforms such as Forbes, CEO Blog Nation, Referral Rock, Vital Dollar, Databox blog, and many more. I have embarked on this incredible journey to share my firsthand experiences in the world of online income generation and to assist all of you in earning money from the comfort of your homes.
Join me in my mission to revolutionize the way we make money and achieve financial freedom. Trust me, it's not as challenging as it may seem!
Together, let's explore the boundless opportunities and pave our paths towards a prosperous future.