Generally, the idea that you can get paid to sleep sounds like a joke but it's actually a real hustle that pays well.
Wondering why anyone would be interested in your sleep? Well, there are scientists out there looking to learn more about your sleep patterns, your dreams, and everything else that goes on when you nap.
There are also businesses such as mattress companies that sell cozy sleep to customers. And if you love to travel, there are tourists out there looking to read how it is like sleeping in this or that hotel.
Like any serious job, sleeping for money calls for working with the best employers in the industry. This post does exactly that for you. Below you will find how to market yourself as a sleep professional and the companies to apply to.
I have also covered places to list your services as a sleep-for-hire freelancer. Continue reading to find out the kind of money you can make in this line of work plus sleeping jobs hiring near you.
Can You Get Paid to Sleep?
The answer is yes and this is a lucrative job, as long as you find the right platform to "sleep" under. For example, ZipRecruiter estimates that hotel mystery shoppers make an average of $21 per hour or $43,391 per year.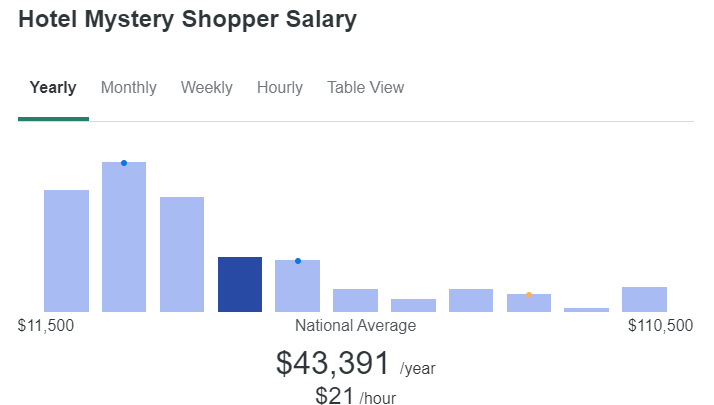 The average pay is lower than the current median salary of $1001 per week. Further, no special skills or equipment are required here. In fact, this is the perfect hustle for students and retirees or anyone that needs money for zero effort.
There are also other benefits to sleeping for pay. For instance, some companies let you keep the mattresses and comforters you review for them. I'm talking of high-end products going for over $1,000. This is in addition to the $3,000 you earn monthly as a reviewer.
So, how do you get your hands on this kind of job?
How To Get Paid To Sleep?
First off, you need to find websites, companies, and studies that pay dedicated nappers. You should also be ready to sleep under observation and in different styles.
The job may also need you to test sleeping under varying conditions. These include sleeping while tired, after running, when excited, and more. Moreover, this could mean sleeping under drug inducement and a host of other conditions that are being studied.
10 Jobs That Pay You To Sleep
Now, here are ways to get paid to sleep at home, in hotels, in labs, and in other places.
1. Get Paid To Sleep At Home
You already sleep at home, so why not make money out of it. You get to sleep in a familiar place and nothing stops you from carrying on with your day job. And, with the right sleeping gig, this can be your dream passive income hustle.
Sleep Junkie.com – Make $3,000 sleeping + $1,500 in products
One of the favorite companies for this work-from-home job is Sleep Junkie. As the name suggests, you get paid to enjoy your sleep. They recruit "Sleeping Beauties" to earn money sleeping on the job.
The actual job title is mattress tester. You receive 3 mattresses from different or the same brand to sleep on for a given period, usually 2 months. The task is to test the products for a recommendation on the best mattress from the set.
The mattresses in question are worth up to $1,500 and at the end of the exercise, you get to own them at zero cost.
Conditions as a self-tester include uninterrupted solo sleep and good report writing skills. And don't forget that you earn $3,000 at the end of the 2 months. On the whole, you can make $4,500 from the gig.
Apply for Sleeping Beauty Contest here
2. Get Paid To Sleep On Mattresses
Apart from reviewing mattresses that are already on the market, you can earn right from the product development stage. The job sees you sleep on prototype mattresses and other bedding materials before they make it to retailers.
To qualify for these positions, you need professional experience. Yes, sleeping does not count here. Join product testing panels such as Respondent.io where you can get paid up to $1,000 for one-time research studies like these.
The tasks can be simple such as testing a new app or how user-friendly a website is. A typical job description requires periodic reports about the service or product. With dedication, you'll learn how to write reports and relate with clients.
Next, is to create a job portfolio to showcase your experience testing and reviewing different products. Lastly, search for mattress testing jobs on reputed job boards such as ZipRecruiter and Flexjobs
3. Get Paid To Sleep And Watch Netflix
This is the ideal hustle for people who love binge-watching tv shows. The task is to lay back on your couch or bed, line up shows on Netflix, and get paid to watch them.
This is a remote position that can take two approaches: get paid by Netflix as a fan or be paid by mattress companies to just stay at home and test their beddings.
With Netflix jobs freelancers "tag" shows and movies. Also known as editorial analysis, your work is to supply appropriate metadata for the content you view. This data is helpful to other fans when searching for what to watch on the streaming channel.
On the other hand, if you don't want to do anything more than just watch Netflix and sleeping; try offers from mattress companies.
One such gig has been advertised by Crafted Beds. This UK-based mattress company is ready to pay you £24,000 a year to test mattresses and watch Netflix.
The position is for UK-based participants who are 18 years of age or more. You also need good communication skills and be willing to do the testing alone with full concentration.
Fill out this form to apply for the job!
4. Get Paid To Be A Professional Napper
As a professional napper, you advise on different factors of how to sleep better. You test the best time to sleep, how to sleep, and what resources to use.
Glassdoor estimates that professional nappers make an average of $59,180/yr with the highest being $125,608 per year – that's a 6 figure hustle!
Ready to sleep your way to a solid income? Here are a few platforms worth looking into:
a) Eachnight.com – Earn $1,500 in 30 days
The site reviews mattresses to help you buy the best bed products. Eachnight also reviews comforters, blankets, and pillows. You also get access to sleep studies such as how your lifestyle affects your sleep patterns.
Known as "Nap Reviewers", the position is open to all countries. You get paid to nap for 30 days.
During this time, you take part in different experiments and submit reports. Tests include:
The optimal sleeping duration to get refreshed.

How fatigue affects your sleep.

How sleep influences memory, work productivity, and general motivation.
The study requires you to communicate with the researchers via video calls throughout the 30-day period. Calls are placed before and after you sleep.
This is done to ensure you follow the rules and answer oral questions when your mind is still fresh. Once the study is done, you pocket $1,500.
Click here to fill out the eachnight.com nap study application
b) Wakefit – earn $13,400+ for 100 days
Wakefit is just one in dozens of sleep competitions worldwide. The company is based in India and is currently running its second sleep internship competition.
During the first program, hundreds of thousands of people from 30+ countries around the world sent in applications. 23 interns got into the competition with the winner sleeping their way to 10 lakh (around $13,437).
This year's Wakefit get paid to sleep contest is still open. Their get-paid to nap application specifies a 100-day engagement sleeping 9 hours every day. You sleep at home using mattresses provided by the company.
Further, you'll wear a sleep tracker for recording your naps. Part of the internship also has you holding sessions with sleep experts as well as fitness and decor experts at home.
Register for Wakefit sleep internship 2022 now
5. Get Paid To Sleep In Hotels & 5-Star Resorts
Looking to get paid to nap each night, try sleeping in hotels. The job here is becoming a hotel mystery shopper for travel blogs and travel agencies.
Every business needs to make good reviews on platforms like Tripadvisor. More often than not, people turn to the sites to check the ratings of different establishments before making bookings.
Mystery shopping requires you to behave like a typical customer without the hotel knowing your intentions. You make bookings in person or online and pay for all the services you want to access.
If you are working with a specific company, you may have an agreement detailing which services are allowed and means of reimbursement. Usually, you get paid a fraction of what you spend.
In return, you give honest reviews on the customer service, accommodation, comfort, bed types, and air conditioning. You basically talk about anything that makes a hotel stand out to encourage others to or not to book.
As a mystery hotel shopper, you can also aim to earn money sleeping in high-end establishments for free. However, to get paid to sleep at 5-star resorts requires excellent marketing and communication skills.
Here are some tips:
Start by investing in the business by using your own money to review hotels near you.

Be active on review sites and answer queries about the hospitality industry.

Open a blog and collaborate with resorts selling their service packages.

Grow your social media accounts making them the go-to handles for tourists.
With time, you will stand out as an expert which will see 5-star resorts hiring you as their official mystery shopper.
As such, you will get paid to sleep at 5-star resort facilities and travel to different destinations where your client has business interests.
6. Get Paid To Sleep Apps
Nowadays, you can find apps for just about anything, but there isn't an app that will pay you to sleep. However, there are many apps out there that can generate passive income for you without needing to do much.
Sounds riveting, right?! Here are a few free iOS and Android apps that pay you for doing nothing!
These are activities that do not require your direct involvement, meaning you can nap while your phone makes you real money. All you need is your mobile device to stream videos, watch game plays, or install apps.
Here are a few apps that I recommend you start exploring today!
Acorns: Acorns app is a saving and investment app that rounds up your purchases to the nearest dollar and invests the difference into a diversified portfolio of ETFs. The investing process is automated, saving you a lot of time and also making money while you sleep. Get started with Acorns and earn a $5 Referral Bonus!
Nielsen Computer Panel: This is a paid surveys app that also pays users for installing and allowing it to collect data such as internet usage from on your phone. Get paid up to $50 per year per device install – Click here to join now!
The best way to make quick bucks with Inbox Dollars (and the other apps similar to it) is by watching videos on auto-play and installing their suggested apps!
7. Get Paid To Sleep Near Me
To get sleeping jobs near you, start your search on online job boards. The best platforms in this category include Flexjobs and ZipRecruiter. Research laboratories, as well as mattress makers, advertise sleeping jobs here.
Typically, the ads list conditions for the job including the expected payment. Full-time positions usually pay more compared to part-time jobs. At the same time, the highest education requirement for paid nappers is a high school diploma.
Here are a few examples of get paid to sleep jobs from around the globe:
Bed Tester: Batesville, Indiana
The job is advertised by Chipton-Ross Inc., a staffing company based in the US. It is a full-time position that calls for a GED or its equivalent to apply. No physical requirements though skill in mechanical or electrical fields is an added advantage. The job pays $20 an hour with other added benefits!
Olivia's is a luxury goods retailer based in Stone, UK. Becoming their comfort connoisseur means sleeping in two different beds and providing expert insights to customers.
The job takes 10 hours every month and pays £60 an hour. You require no previous experience to apply and the job might require sleeping outdoors hen testing day beds.
Click to View Olivia's Comfort Connoisseur Vacancies
8. Get Paid To Sleep On Camera
Here is an idea, what if instead of looking for a sleeping job, you create one right where you are? A simple way of doing this is setting up a YouTube channel as a sleeping beauty – Live Stream Your Sleep on YouTube
All you have to do is live stream yourself whenever you take a nap or sleep during the night. People watch anything so don't worry about viewership. The trick is to make your bed/couch and the staging room attractive to attract viewers.
Sponsors can place advertisements in your room or companies have you try their products on camera. This will earn you more money in addition to earnings from ad placement on your YouTube videos.
Here is an idea, what if instead of looking for a sleeping job, you create one right where you are? A simple way of doing this is setting up a YouTube channel like a sleeping beauty.
All you have to do is live stream yourself whenever you take a nap or sleep during the night. People watch anything so don't worry about viewership. The trick is to make your bed/couch and the staging room attractive to attract viewers.
Sponsors can place advertisements in your room or companies have you try their products on camera. This will earn you more money in addition to earnings from ad placement on your YouTube videos.
Also Read: How to Get Paid to Eat In Front Of Camera
9. Get Paid For Sleep Studies Near Me
Ever wanted to go to space? That's the current fad with billionaires but as you work towards that 10-figure payday, you can do your part as a space enthusiast. At NASA you can get paid for a sleep study for space living.
Known as bed rest studies, this is research to find out how the human body adapts to space's weightless environment. I have to warn you though, this is a real work kind of gig.
For starters, you spend the whole research period (70 days) in a bed. And not just your normal bed, the ones at NASA are tilted to make your head face down. Apparently, that's how astronauts spend most of their time during missions.
Apart from space travel, these studies help in treating bed-ridden patients here on earth. The agency also says that these studies are crucial for when the time comes for sending people to Mars.
Data collected include changes in blood pressure, nutrient absorption, and bone mass. To keep you distracted, family is allowed visit and you can learn online.
Note that some bed rest studies take over 100 days and the conditions vary from one study to the next. Find NASA bed rest study opportunities here
Are you fluent in German? Their space agency, the DLR, is looking for bed rest study participants now.
Also Read: How to Work as a Beer Taste Tester
10. Become a Sleep Tester
Is there a university or research lab near you? They could be in need of sleep testers. These studies are like the ones carried out at NASA with varying intensity and health requirements.
You will be testing the effects of drugs on sleep. The experiments may also involve testing new designs of hospital beds for comfort. These positions are usually advertised in local publications and institutions' bulletins.
The sleep duration varies with the study and the range of factors being tested. Be ready to have your breathing rate, heart rate, heart rhythm, and respiration recorded. This means having electrodes and a host of other instruments stuck all over your body to take readings.
To earn a clinical nap subject, be on the lookout for "Sleep Participants" news near you. One such study at the University of Colorado Boulder reportedly paid nappers over $2k for just a 2 days of test.
Click here for new clinical sleep studies in Colorado.
Nap Reviewer Job Application
Typically, the job description specifies age, health condition, location, and home sleeping conditions. Additionally, you'll fill up questionnaires to ascertain your typical day-to-day routine and how long you can commit to the project.
Normally, you sleep alone during the "job" period to ensure uninterrupted sleep. This might exclude you from the position if you have a baby or other duties that require waking up at night without a schedule.
Lastly, polish up your writing skills. At the end of every sleep period, you may be asked to write a report describing the nap.
Get Paid to Nap: FAQS
1. Can I get paid to sleep?
Getting paid to sleep is a real thing that earns participants both cash prizes and products.
The average pay depends on the company or institution, duration of the study, and the hours per day you are expected to sleep.
As a professional napper, you can make anywhere between $3k-$5k a month and as a bed tester, you get to make around $1500 a month and may also keep products such as blankets and mattresses. On the other hand, hotel mystery shoppers average around $40,000/yr!
2. Do firefighters, doctors, live-in caregivers, truck drivers get paid to sleep?
Sleeping while on duty is frowned upon by many workplaces. This is especially true when the job involves being on the lookout for emergencies and hazardous situations.
That said, there is a push to allow emergency caregivers and long-distance drivers to sleep as part of their shifts. The measure is to allow workers to perform optimally without fatigue for the safety of those under their care.
The Bottom Line: Get Paid to Nap Everyday
With good research, you can get paid for every hour you are asleep. Apply to bed companies that pay people to test mattresses and other sleep products.
The job will require honest views on how comfortable you nap and how the product affects your usual sleep. At the same time, the job applications may also ask for your medical records so as to rule out any underlying conditions that might affect your sleeping pattern.
To make good money, you can also try clinical trials from labs and universities as well as organizations such as NASA. More to this, sleep professionals also nap on camera on video streaming services to make money from subscriptions and viewership.
With that in mind, the above are some of the ways you can start earning money sleeping in 2022. I'm also interested to know about sleeping contests from different countries. If you know of any, include the contest and the prizes in your comments below.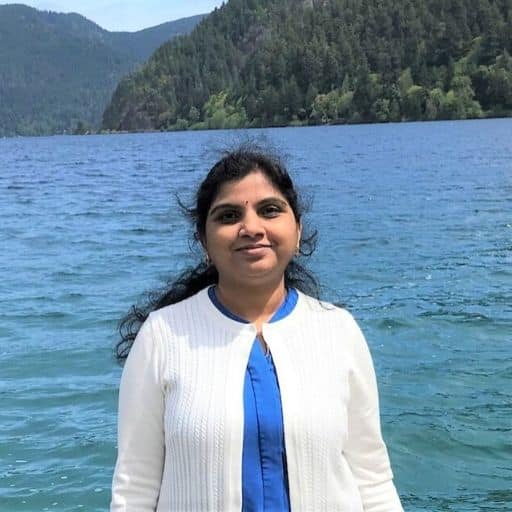 Howdy Folks, thanks for stopping by my blog.
I'm Swati, a proud mom, dedicated side hustler, full-time blogger, and a recognized millennial work-at-home expert. My expertise has been featured on esteemed platforms such as Forbes, CEO Blog Nation, Referral Rock, Vital Dollar, Databox blog, and many more. I have embarked on this incredible journey to share my firsthand experiences in the world of online income generation and to assist all of you in earning money from the comfort of your homes.
Join me in my mission to revolutionize the way we make money and achieve financial freedom. Trust me, it's not as challenging as it may seem!
Together, let's explore the boundless opportunities and pave our paths towards a prosperous future.