What if I told you that you can get paid to eat. Yes, there are many ways to earn from the simple act of getting nourishment.
How to get paid to eat food can mean eating on camera, becoming a professional food and wine taster, or becoming a food critic. All these are different ways to make money easily for doing something enjoyable.
However it's not all about eating, it also involves offering meaningful feedback to your employer or followers. By meaningful feedback, I mean saying more than just the food tastes "good" or "bad". You will be required to even write reports about different food flavors, textures, colors, and so on.
So, how much of a foodie are you? This post will direct you to websites and apps that compensate people for eating. The only work is to let your eyes, fingers, and taste buds indulge in everything from candy and ice cream to pizza and full-course meals.
To learn more about this interesting topic, keep reading!
Can You Really Get Paid to Eat Food?
Eating food and getting paid is a real thing and it pays well. Park Seo-Yeon, a South Korean food blogger, is a good example. In 2014, she made $10k+ monthly just eating on camera while speaking to viewers.
As a foodie, you can also earn from blogging about food and critiquing eateries. With expertise, you can easily get brands and leading publications to sponsor/pay for your foodie activities.
1. Become a Food Taste Tester
Generally, as a food tester, you are responsible for giving feedback on different food products regarding how they taste. Most independent sensory Testing Companies hire food testers as part-time workers.
You will be making around $15 to $20 an hour and most sessions only take 15 minutes to get done.
However, in order to make the most out of this work, one should be free from any allergies and have a good sense of taste and smell.
According to data provided by ZipRecruiter, the average salary for food testers stands at $54,294 per year, at a rate of $26 per hour. Top earners make over $100,000 with the top testers making as much as $120,00.
Now, if you are ready to give honest feedback on food products, here are some food manufacturers and sensory testing companies that you might consider applying to as a professional food tester and get paid to eat:
Solae ranks as one of the top food flavor research companies. As such, they are always seeking to employ food testers.
However, it has a unique payment method, in that, instead of cash they'll reward you with redeemable gift cards to places such as Red Lobster and Starbucks.
The company is known for soy-based foods that are sold worldwide and their tests take 5 to 15 minutes. Currently, this position is best for people residing in St. Louis, Missouri where the company is based.
Click here to become a Solae food tester.
Dairi Concepts is a sensory service provider, offering other food testing services such as comparative analytical tests, launching new product tests, and product improvement services just to name a few.
Job opening positions are available either as part-time or full-time food testers. In addition, Dairi offers internships to qualifying students. Check out their research and manufacturing facilities here.
Starting in 1984, P&K Research company has its headquarters in New Jersey, United States. It also has facilities in other states including Chigaco, Texas, and California.
You can participate in either in-person or take-home tests for a chance to earn cash or gift cards. The company runs many studies including testing of food and beverages.
What's more, new taste testers participate in a quarterly draw for a chance to win an Amazon gift card worth $50. You can also win a $25 gift card by just liking the company on Facebook.
As a tester for P&K Research, expect the company to engage your services every 3 to 4 months.
Contact P&K Research here to become a tester.
Here, you test food from companies and restaurants every 2-3 months and earn up to $30 per session. You can also earn from testing personal care and household items.
Compensation depends on the time taken to complete a test and the factors under investigation.
Contract Testing Inc conducts food tests based on demographics such as age, lifestyle, and location.
To get paid to eat, the company needs to have your particulars in its database. And, whenever you get matched with a food tasting job in your area, you'll get an email notification.
Apart from adults, the company also has tests designed for kids. All the same, children can only be registered as food tasters by their parents or guardians.
Enroll as a food tester today.
Other companies that offer you the chance to get paid to eat food include:
Apex Life Sciences

– earn $15/hour working around 8 hours every week.
Schwan Food– make at least $15 for 15-minute food tasting sessions. Jobs are available around thrice monthly.
Also Read: How to Get Paid to Drink Beer
2. Get Paid to Eat on Camera
Another fun way to make money as a foodie is to get paid to eat on Camera. It may sound too good to be true, but it is.
There are many ways to go about this including sponsored ads, live streams channels, affiliate contracts, and commercial advertisements.
Get Paid to Eat On Afreeca TV
This hustle was born in Korea where it goes by the name Mukbang, Korean for "eating broadcasts". As per a 2014 CNN report, the fad involves content creators who willingly devour huge food servings while live streaming on Afreeca TV.
How to get paid to eat on camera involves eating while chatting with your viewers. You'll also share recipes and oral reviews of how the food tastes. In return, your venture can make you hundreds of dollars per session.
For example, Kim Sung-jin reportedly made £1,100 ($1,450) in one evening. The young man started eating on camera at age 11 and by the time he was 14, he had amassed thousands of followers.
Viewers get his attention by sending 'star balloons' that go for around 10 cents each during chats.
Interesting Read: Get Paid to Watch TV Serials
Get Paid to Eat on YouTube
Another great way to get paid to eat online is by starting a YouTube Channel. A food-related channel means trying out different types of food and giving informed feedback on taste, texture, and color.
People subscribe to your channel for different reasons. Some might be there just for fun as they watch you munch a couple of burgers and steaks, while others come to learn about new food releases and so on.
Getting paid to eat on YouTube earns you revenue from ads that are automatically placed by the platform in your videos.
You also have the option of promoting paying brands during your sessions and running sponsor ads. Other live streaming platforms include:
Also Read: How to Make Money Drinking Water!
3. Apps That Pay You to Eat
Eating is an essential part of our day-to-day lives so, why not get paid to eat at restaurants using an app? After in-depth research here are some of the best apps that can get you paid to go for dinner with your loved ones:
Seated – Get Paid to Eat Out App (At Restaurants)
Are you a foodie looking for Apps that pay you to eat out? Look no further. One of the best get paid to eat apps is Seated. It lets you book a reservation at chic restaurants near you, treat yourself to a delicious meal, and make money.
The app strictly partners with high-end restaurants only to ensure you get paid to eat healthy food.
The whole process is quite simple, after booking the reservation, take a clear picture of your receipt, upload it to Seated and within 24 hours you'll receive a code that equals at least 30% of your total bill. Typically, the app pays you $10 to $20 in gift cards per meal.
Furthermore, you can redeem the rewards for cash credits at many places including Amazon, Starbucks, as well as Lyft. Moreso, it is free to download the Seated app which is available for both Android and iOS devices.
And if that's not enough, Seated donates a meal to a hungry child via the United World Food Programme for each reservation made through the app.
Dosh app operates a bit differently; you won't get paid to go eat out but you automatically become eligible to earn cashback when you book hotels or shop.
The app also helps users get paid to go to dinner. All you have to do is install the app and link it with your cards to enjoy the offers.
The platform is safe and secure since it uses bank-level security (256-bit encryption) to safeguard your information. Dosh's partners include 600k+ hotels including big franchises like Pizza Hut, Dunkin', and Bowery Meat.
They offer up to 40% of the total cost of reserving a hotel, however, the reward varies from one hotel to another. The time of day or month may also affect the amount of cashback you earn. Note that hotel reservations done via Dosh are all prepaid and non-refundable too.
Sign-up is free and also comes with a $10 bonus. Additionally, the app rewards you with $5 whenever you refer a friend and they link up their debit card to Dosh. This A BBB-rated app caps the minimum cash out amount at $25.
Download the Dosh App for iOS and Android devices here.
Also Read: How You Can Make Money as a Coffee Lover
4. Get Paid to Watch Netflix and Eat Pizza
It may sound like a joke or something, but yeah it's true that someone can get paid to watch Netflix and eat Pizza.
BonusFinder.com, a Casino portal, paid a staggering $500 just to sit down and watch Netflix while having pizza. Before you get too excited, note that the deal stipulated that you had to review what you watch and eat.
As a binge-watcher, you judge the storylines, actors, the show's episodes, and endings. Similarly, you also give feedback about the pizza's appearance, texture, color, toppings, and price.
Shows that were selected or the offer included Queen's Gambit, Lupin, Cobra Kai, Ozark, Bling Empire, Bridgeton, Below Deck, Virgin River, and The Umbrella Academy.
Keep checking the BonusFinder website for their next "get paid to eat promotion".
Additional Read:
5. Get Paid to be a Professional Food & Wine Taster
As a professional food and wine taster, you will be required to assess the flavors, aroma, texture, and colors of different foods. This career also involves giving a pinpoint opinion of each food item you taste, either verbally or through writing.
Most professional food tasters work for restaurant chains and food manufacturers as full-time workers.
Their median salary is roughly $52,534 per year or $25 per hour. In order to qualify as a professional food taster, you must have a bachelor's degree in food science. Sometimes undergoing odor and taste tests is also mandatory before you begin working.
Most importantly, ensure that you are not allergic to any food or drinks and practice tasting different foods in order to train your taste buds.
Some of the online job boards that list professional food tasting jobs include:
When searching for such positions, use keywords such as culinary expert, wine ambassador, mixologist, and food tester.
6. Get Paid to be a Food Critic
As a food critic not only will you be paid to review different food flavors but you will also get paid to review hotels & restaurants. Your feedback can either be positive or negative depending on your experience at the hotel.
The opinions you give are based on everything from food quality and services to the atmosphere inside the restaurant. Normally, food critics work as freelancers.
According to Comparably, the median salary for a food critic can reach up to $237,999 annually with the median pay being around $46,227 per year.
As such, you can choose to start your own blog. With experience, you can start hiring your expertise in magazines, travel guides, and newspapers as a part-time worker.
This field is very competitive and having a Bachelor's Degree in communication or English is important. Why? Food critics are expected to write up very detailed reports.
7. Get Paid to Eat Fast Food
You can get paid to eat fast food either directly or indirectly. One way to get paid indirectly is by using cashback apps. Through such apps, you will get a certain amount back for every food you purchase at participating restaurants or find other deals that will save you a few bucks.
Check out these get-paid-to apps and see what works best for you.
Ibotta is a cashback reward app. Users earn money back on their mobile app, in-store, or browser extension. The platform used to offer cashback on groceries only but later expanded its territory to pharmacies, liquor stores, fast food, and restaurants.
Make this your get-paid to eat out app whenever you buy fast food from Smashburger, Bakerly, Cookies by Design, and Buffalo Wild Wings. Other eateries listed on the app include Grassland Beef and Ghirardelli Chocolate. Yes, you can get paid to eat chocolate!
Ibotta payments are made via PayPal, Venmo, and e-Gift cards.
Sign up on Ibotta for a $5 free reward
Rakuten app has a 4.4 rating out of the possible 5 on Trustpilot. The app is available for both Android and iPhone systems. Getting started is very simple, and is always free. Just create an account by using an active email address if you want to join or use a Facebook or Google account.
Besides the app, you can also use their browser extension to get notifications when Rakuten Dining cashback deals are available. You can get cashback through Rakuten when buying fast food from the likes of MealPal, Goldbelly, and Bahama Breeze.
8. Get Paid to Eat and Travel
Are you curious to know how to get paid to eat and travel? If so, you are in the right place. First off, getting paid to travel, dine, and sleep at different destinations has become very popular nowadays.
You can start your own blog and get paid to eat and travel as an influencer marketer through sponsored blog posts, Instagram posts, or even brand ambassadorship programs. As a travel blogger, writing and understanding SEO is a key element in making money.
Another way to make money fast is through affiliate marketing. For instance, you can advertise new restaurant menus and cookbooks and when someone items them through your link you earn a small commission.
If you are really good as an influencer, you may be approached by a country's tourism board to review different destinations, attractions, cultural foods as well as services in major hospitality establishments. This is what is known as destination marketing.
9. Get Paid to be a Pet Food Tester
While you can get paid to eat candy or to get paid to eat ice cream others people get paid to taste pet food to evaluate its different components. That said, people who work as pet food testers are generally skilled nutritionists.
Just so you know, cancer is a leading cause of animal death brought by poor quality diet. So, as a nutritionist, while you occasionally get to taste dog food you'll still be responsible for outlining the nutritional value of different pet foods.
The truth is that dog food is not generally healthy for human consumption and that's why pet food testers are encouraged to spit it out rather than swallow.
How much money do pet food testers make? According to Glassdoor, top dog food testers earn around $38,104 per year while the median take-home is $26,494 annually. A degree in food science is enough to qualify you as a professional pet food tester.
End pets' crappy diet today by applying to be a food tester here.
10. Get Paid for Food Studies
Food studies cover a wide range of careers including becoming a quality manager, food technologist, and product developer. Normally, food studies are carried out by research industries, food manufacturing companies, farm food producers, and retailers. You can also be a nutritional therapist in the healthcare sector.
As someone who wants to participate in food studies, you should have certain core and technical skills.
These qualities include the ability to analyze and solve problems, be able to research and interpret data, report writing, and communicate effectively. The median annual salary for food studies specialists is estimated at $48,459 and $23 per hour.
Conclusion
The job market is ever-changing and today you can get paid for almost doing anything imaginable. In our past discussions, we have seen that it's possible to make money for sleeping and earn for reading books.
Above are ways to earn money for eating, an activity that you already do every day. From live-streaming your meal times to ordering food through cashback apps, there are many ways to make money for enjoying your food.
That's not all, your palate can also get you a full-time job as a professional food tester for leading human and pet food manufacturers. Is this a career path that appeals to you? Share your thoughts below.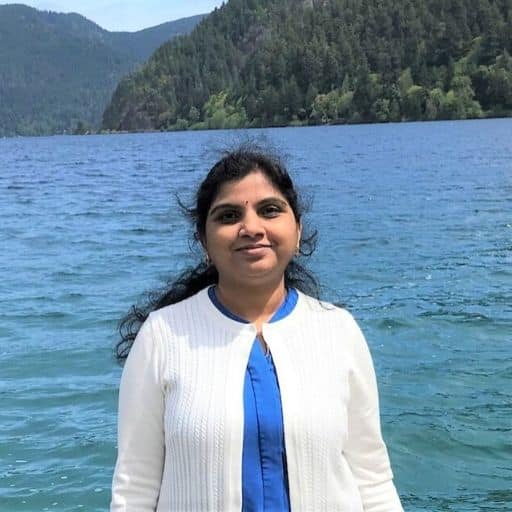 Howdy Folks, thanks for stopping by my blog.
I'm Swati, a proud mom, dedicated side hustler, full-time blogger, and a recognized millennial work-at-home expert. My expertise has been featured on esteemed platforms such as Forbes, CEO Blog Nation, Referral Rock, Vital Dollar, Databox blog, and many more. I have embarked on this incredible journey to share my firsthand experiences in the world of online income generation and to assist all of you in earning money from the comfort of your homes.
Join me in my mission to revolutionize the way we make money and achieve financial freedom. Trust me, it's not as challenging as it may seem!
Together, let's explore the boundless opportunities and pave our paths towards a prosperous future.