Water is life! Why do we say so? Water is an essential natural resource without which no life on earth can survive. Hence, you need to drink enough water to maintain your body's overall health.
But here's the catch, you can get paid to drink water; there are well-paying career opportunities in the water resources industry. Read on to find out how…
Get Paid To Drink Water: Jobs That Pay to Drink Water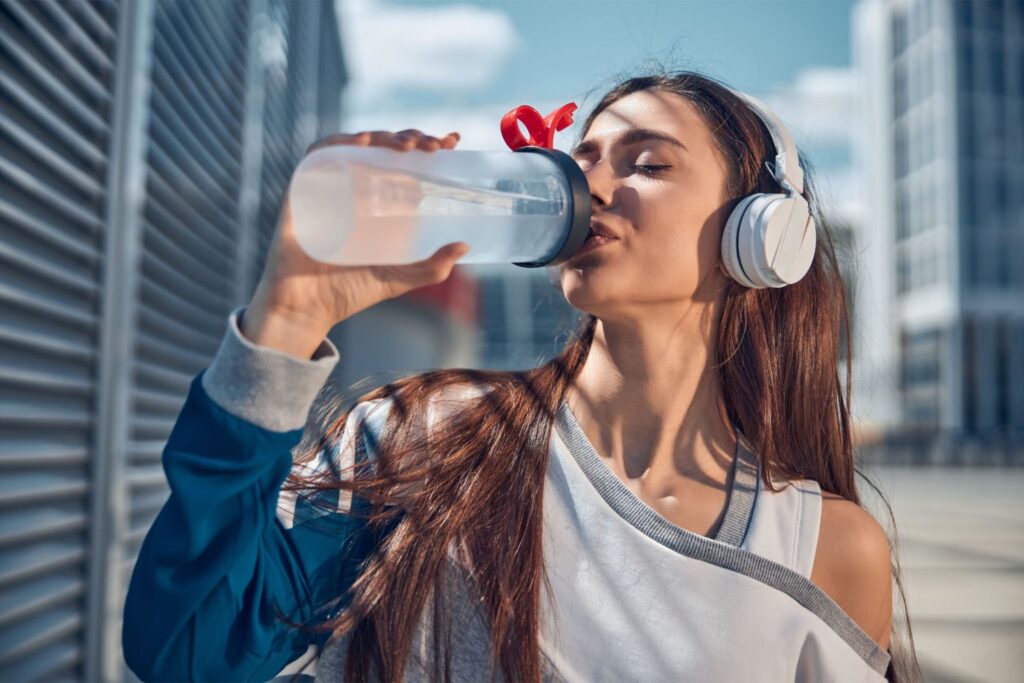 There are other ways to get paid to drink water including the following.
Water Tester
Water Treatment Plant Operator
Referral programs
Water Sommelier
Drinking Water Quality Inspector
Lifestyle apps
Let's look at how each of these strategies works. Keep reading.
1. Water Tester
As a water tester, your duties are to take samples of water from a plant and test its quality using specialized skills and equipment. Your goal is to test the levels of harmful materials and chemicals in the water supply through biological sampling and chemical testing.
You get paid to test the water for hardness, ammonia, nitrite, nitrate, phosphate, and chloride presence and make sure it has good quality standards before consumption.
To become a water tester, you are required to possess a bachelor's degree in chemistry, biology, environmental science, or a similar area.
In areas where the quality of water is low, the users want to ensure that their water systems are up to the standards. The national average pay for a Water tester is $45,862 per year.
You can find well-paying water tester jobs on Indeed.
Interesting Read: Get Paid to Savor Food
2. Water Treatment Plant Operator (WTPO-IT)
Water treatment plants and system operators manage a system of machines to transfer or treat water.
This job typically needs typically need at least a high school diploma or equivalent and a license to work and also complete on-the-job training.
As per BLS.gove, the median annual wage for water and wastewater treatment plant and system operators was $47,880 in May 2021 and $52,511 a year as per ZipRecruiter.
Here's how to become a Water Treatment Plant Operator
3. Referral Programs
Some drinking water systems manufacturing companies have referral programs where they pay you to create awareness of their products (water equipment, of course) among your loved ones.
They require you to display and promote their water systems and whenever a customer buys through your recommendation, you get an agreed commission. Although it sounds like a walk in the park, you need to carry out sufficient investigations about the quality of the product you'll be promoting.
Water manufacturing plants can also employ you to promote their water to those connected to you on social platforms. While they aim at increasing sales, you're paid a commission when you refer a customer and make purchases.
It's quite a fantastic way of earning an extra coin by getting as many people as possible to stay hydrated by drinking water. It becomes even easier if the drink contains less or no contamination.
Westfair Water is a water systems manufacturer. Their products encourage a water drinking culture because they ensure their customers drink clean water.

For that reason, the company rewards you for recommending their systems to your friends. So, how do you go about the business? You invite them through Facebook, WhatsApp, Email, LinkedIn, or Twitter.
Once they sign up and make purchases, you and the buyer get a referral credit of up to $200 instantly.
Also Read: How to Drink Coffee or Drink Tea and Get Paid!
4. Water Sommelier
A water sommelier is a professional who's trained to taste, evaluate & educate people about different kinds of water. It is a title that is becoming increasingly popular in the food and beverage industry.
If you're interested in becoming a water sommelier, there are a few things you need to know. First, it's important to have a strong understanding of the science behind water. This includes knowing about the different types of water, their properties, how they impact taste, and the different methods of filtration and purification.
As per ZipRecruiter, the average salary for a water sommelier is $51,773 per year, but experienced professionals can earn upwards of $96,000 per year as their career progresses.
5. Drinking Water Quality Inspector
As a water quality inspector, your job is to investigate drinking water quality concerns raised by the public, as well as water pressure concerns and other utility-related questions.
Provide field-based drinking water testing at construction sites, as well as water sample collection and delivery.
Deliver high-quality customer service when interacting with the public regarding planned water main outages, concerns resulting from unexplained high-water consumption, and other drinking water-related issues.
Perform flow test inspections to verify that new water meters are correctly connected to ensure accurate utility billing. Additionally, you'll need to get certified as Water Distribution Manager (WDM-IT)
Also Read: 10 Ways One Can Get Paid for Beer Drinking
6. Lifestyle Apps
These apps reward you for your wise decision to maintain a healthy lifestyle. For instance, you can decide to replace your soft drinks intake with water and drink it with an aim of meeting daily requirements.
Some of these apps include:
Water minder is an amazing app that helps stay hydrated even when working under very tight schedules.
It calculates your appropriate hydration amounts depending on your target and body weight.
Additionally, this app sends you reminders throughout the day, making it possible to track your water intake and achieve your goal.
What's more, WaterMinder customizes your cup, enhancing fast and simple logging. It also allows you to track your progress by browsing your hydration history. The more water you take and achieve your goal, the greater the WaterMinder awards you receive to motivate you.
Drinking water is made easier and more rewarding by installing the Water Reminder app. It has a calculator that gives you the amount of water you should drink according to your body measurements.
Also, this app notifies you when you should take water and provide visual representations of the stats of your water intake. You get rewards whenever you meet your target.
It's a free app that allows you to set your daily water drinking goal. The app enables you to balance and track your water intake throughout the day.
Interestingly, it makes your water drinking exercise more fun by cheering you up and rewarding you every time you take some more water.
Tips To Get Started To Drink Enough Water
Some programs like referrals call for you to work extra hard to woo your audience. You may help them to start drinking more water by providing helpful tips. The more they buy, the more money you pocket. Below are some essential water drinking tips.
Always carry a water bottle and refill it every time you empty it.
Have freezer-safe water bottles for cold water throughout the day.
Understand your body's fluid needs and drink water as per recommendations.
Set SMART water intake goals to motivate you.
Replace sugary drinks with water.
Have a glass of water before each meal.
Add health-friendly flavors to your water to improve its taste.
Drink a glass of water after every hour or sip throughout the day.
Drink a glass of water before and after bed.
Water isn't very tasty to drink in large amounts.
Hence, the above-mentioned tips may go a long way in helping you consume enough water to stay hydrated and maintain a healthy lifestyle while saving you a lot of money in the long-term on medical bills.
How to Get Paid to Drink Water: FAQ
1. Can I Make Good Money From Drinking Water?
Yes, you can make good money from drinking water.
Some jobs are simple and well-paying. Nonetheless, you need a bit of skill to pocket this cash in some cases. Jobs like the referral programs require you to be good in sales and marketing to convince your friends why they should buy your product and not your competitors'.
2. Is Get Paid To Drink Water Profitable?
Yes, the "get paid to drink water" business is profitable.
Most people today are health conscious and water companies have to maintain the right standard to remain relevant in the market. Hence, water testing is an ideal venture to meet the high demand for such services.
For instance, companies like Hydrant.com are killing it by selling wellness products in the form of electrolytes by spreading the importance of hydration.
Bottom Line
You can get paid to drink water. It's a good source of income and a great way of living healthily.
There are many ways of earning through this platform including testing samples, referral programs, product line checkers, and water drinking reminder apps.
If you're interested in working in this field, you can fit in one or more of the four areas and earn some good cash. However, you need to have the necessary qualifications to be hired.
This article has highlighted several companies you can get in touch with and if you meet the requirements, you can become one of their marketing team members.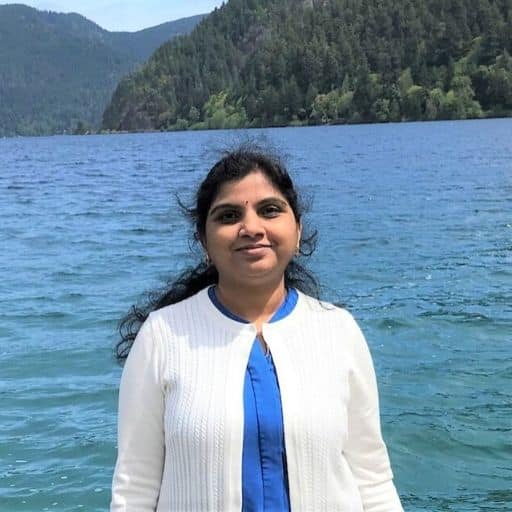 Howdy Folks, thanks for stopping by my blog.
I'm Swati, a proud mom, dedicated side hustler, full-time blogger, and a recognized millennial work-at-home expert. My expertise has been featured on esteemed platforms such as Forbes, CEO Blog Nation, Referral Rock, Vital Dollar, Databox blog, and many more. I have embarked on this incredible journey to share my firsthand experiences in the world of online income generation and to assist all of you in earning money from the comfort of your homes.
Join me in my mission to revolutionize the way we make money and achieve financial freedom. Trust me, it's not as challenging as it may seem!
Together, let's explore the boundless opportunities and pave our paths towards a prosperous future.