Would you like to get paid to drink your favorite cup of tea, savoring its warmth and deep flavors? If yes, then this article is all you need to get started.
According to Statista, the global tea market is projected to grow, reaching a high of $266.7 billion by 2025. So, the money is already there, and you only need to know how to get paid to drink tea.
So, how do you get paid to drink tea?
The earning options range from getting a tea taster job, selling tea products and related merchandise, to becoming a tea influencer on social media.
This article discusses how to start and get paid to drink tea. Read to the end for awesome career tips.
How to Get Paid To Drink Tea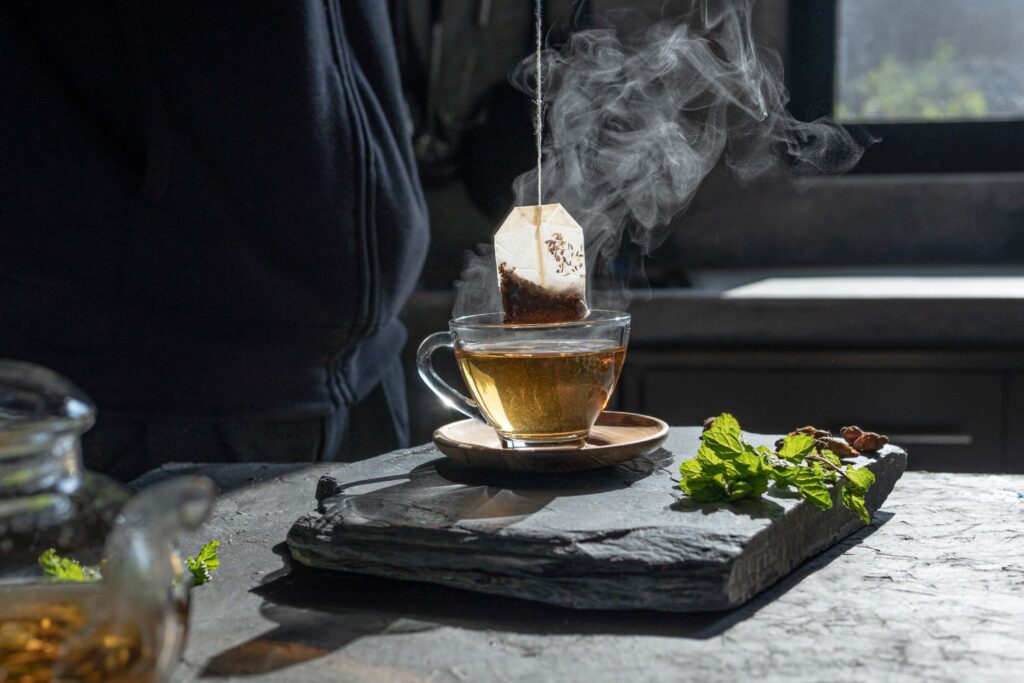 Unknown to many tea lovers, their favorite brands are products of hours of expert sorting, sipping, grading, blending, and packaging.
An expert in tea quality and taste moves with the product from harvest to mixing different region crops to fit customer's needs. If you're a tea snob, the whole process presents an opportunity to make money. Here are several ways to make money as you enjoy a beverage you love.
1. Get A Tea Taster Job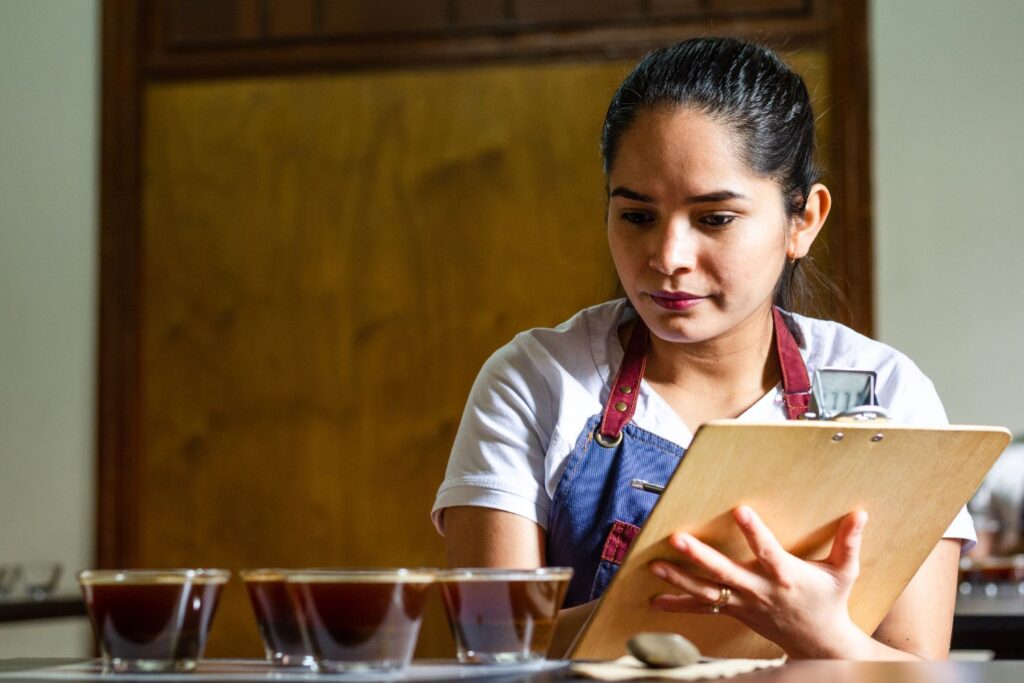 If you love exercising your taste buds on different tea brands, then you can taste tea for pay as an expert tea taster. A tea taster helps tea companies prepare and blend tea brands for different customers' needs.
Your main job is to sample different tea brands such as pure tea or with additives such as milk. In some instances, you're required to test different ways to prepare tea and make commentary on their effect on taste and customer preferences.
Professional tea tasters discover optimal tea-drinking temperatures, best preparation methods, and favorite accompaniments to go with the drink. Also, they recommend the best drinkware, such as mugs and flasks for serving tea.
To be a tea taster, you can apply for such posts at companies like Tetley and Unilever or join product review companies.
According to comparably.com the average salary of a tea taster in the U.S is between $21,140 and $80,000. And the best part is most companies will offer training to perfect your tea tasting skills while providing opportunities to travel the world.
Also Read: 18 Ways to Get Paid to Drink Coffee
2. Become A Tea Review Blogger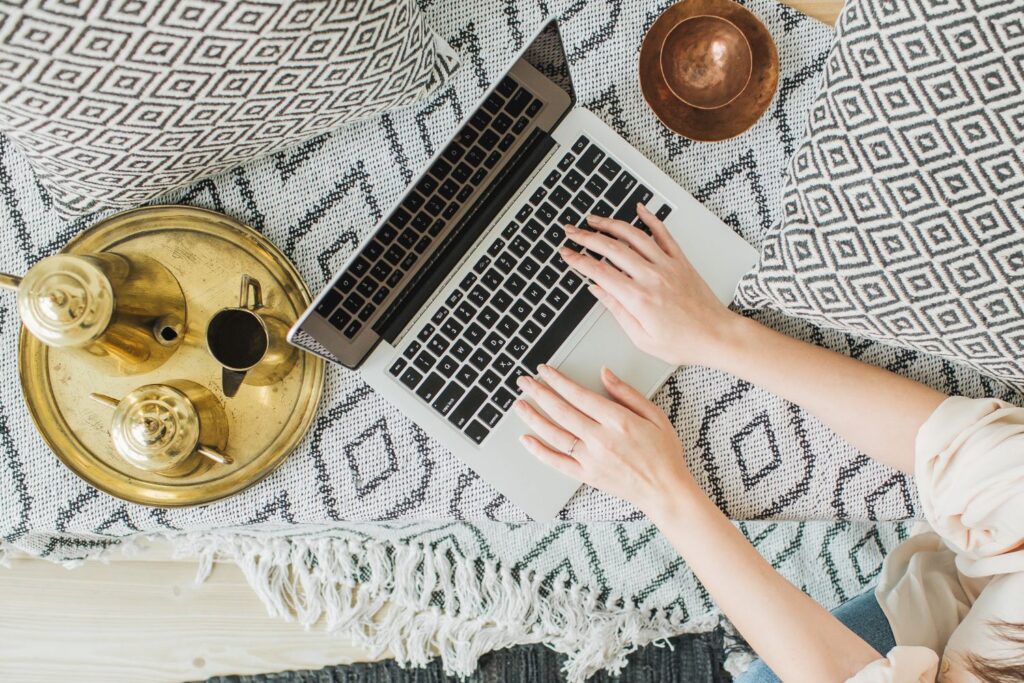 Total global online shoppers were estimated at 2.14 billion globally in 2021. Most of these shoppers rely on expert opinion to decide the best products to buy from their favorite eCommerce store.
Since you already love your tea, you can make money by educating these shoppers through a tea review blog. An advantage of running a blog is that you have the freedom to post the content you like and review tea products of your choice.
As a tea review blogger, you'll be writing reviews and personal experiences on tea brands you try out and tea blending techniques. Different tea brands and tea shops will pay you to drink tea and write reviews targeted at drawing customers as you grow your blog.
On top of the money, you may get regular free tea, travel packs, and tea-related merchandise to use and review.
Also Read: Learn How to Get Paid to Drink Wine
3. Be A Tea Influencer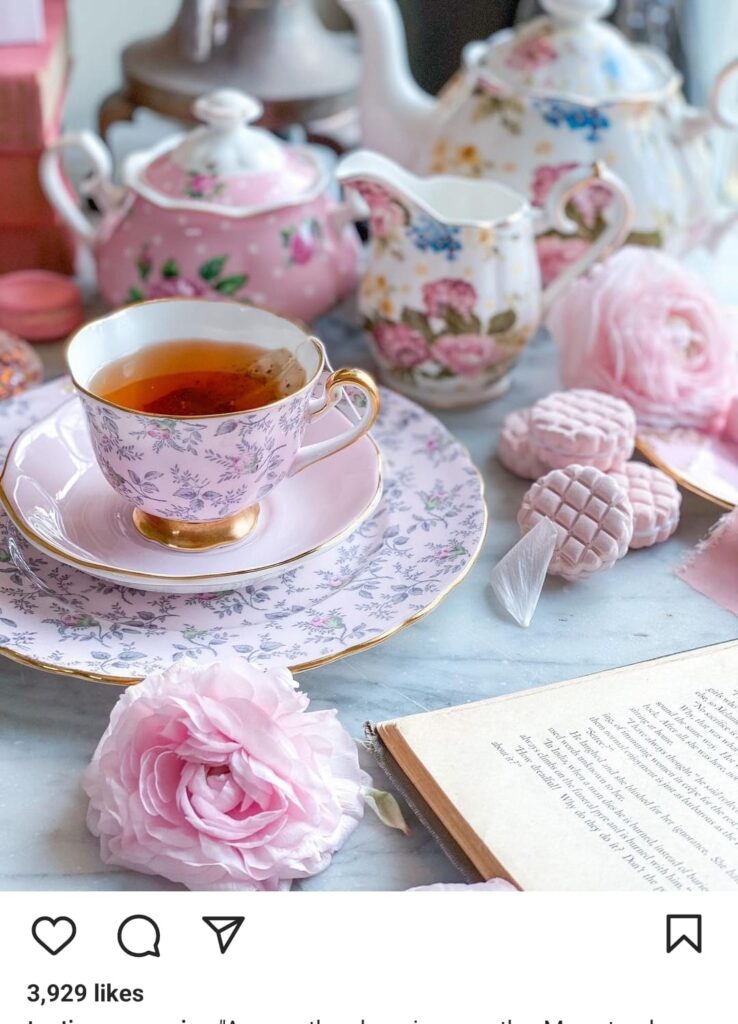 Becoming a tea influencer on social platforms like Instagram and TikTok requires extra effort but is very rewarding. Unlike blogging, you get to enjoy your tea and share your experiences without any own website maintenance costs.
You can share pictures and videos with detailed descriptions when you try out tea shops, make tea, or buy tea products.
The objective is to establish your authority as a tea expert and gain a following from tea lovers.
Ensure you tag companies and tea shops in your descriptions to generate more views. If you already have a sizable following from sharing tea products, consider monetizing your Instagram or TikTok account.
Also, you can make more money by sourcing brand sponsorships for your posts.
Also Read: 10 Ways to Get Paid to Drink Beer
4. Start A Youtube Channel For Tea Lovers
YouTube offers a great opportunity to get paid to drink tea. Start a channel for tea lovers, and create videos making tea, drinking tea, and explainer content on various topics around tea. You can also share videos of people enjoying tea for fun or diet and videos of places to take tea.
Share exciting videos that showcase the story behind each tea brand, and tailor them to attract tea lovers. Check out this Tea Channel for some ideas.
The advantage of YouTube is it pays for viewership and allows you to include paid ads, affiliate links, and paid sponsorship. You might have to invest in video production & editing tools to help create a good quality video though.
5. Become A Traveling Tea Salesperson
Unlike a tea taster for a certain company, a traveling tea salesperson can work with different clients simultaneously.
Once you perfect your tea tasting skills, you travel to other places, hotels, and tea shops to offer tea tasting services and sell tea products. It can be a very exciting opportunity to get paid to drink tea and travel to different places.
As a traveling tea salesperson, you get to earn in different ways. Tea brewers will pay recommendations to improve the quality of their tea, and you earn commissions from selling tea products.
Also, the products you can deal with range from tea and recipes to drinkware.
Interesting Read: Get Paid to Taste Water
6. Become A Tea Brewer
If you know your tea and the tastes well, you can use your information and skills to become a tea brewer in your tea shop or cart. You can also earn good money by being employed as an expert tea brewer in hotels and tea shops.
To better chances for better pay, offer additional services like mixing and blending tea to different flavors.
7. Invent New Tea Flavors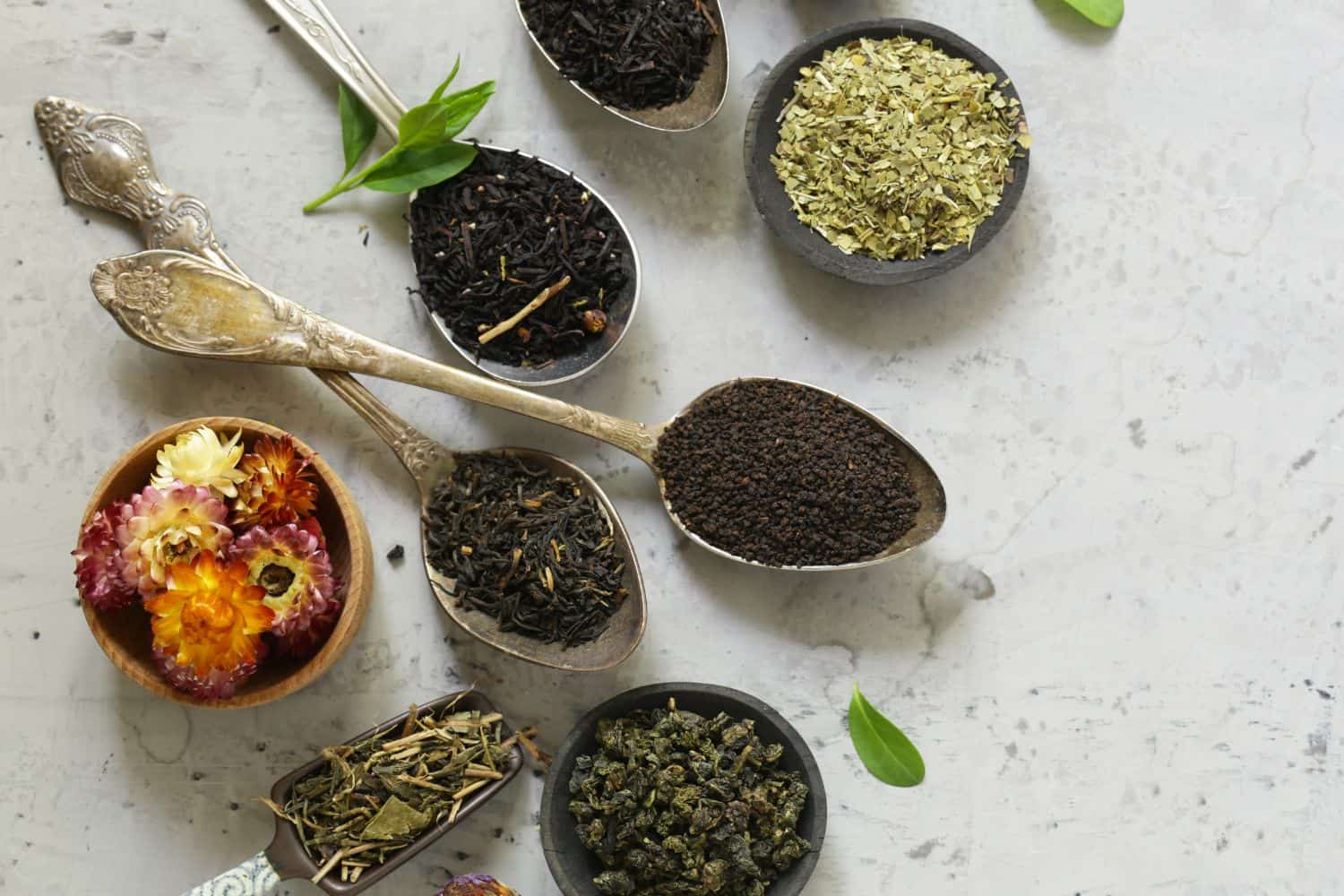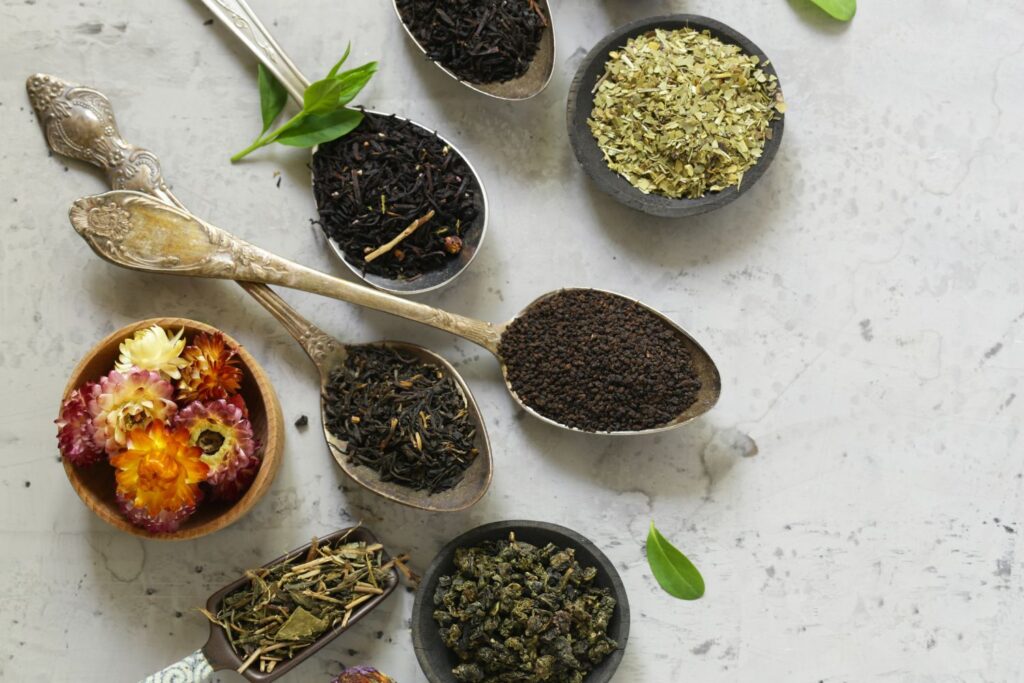 Like coffee, you can become a tea connoisseur and invent new flavors. Though it requires much-trained taste buds, you can make a fortune as an inventor of new tea flavors with your inventions.
You can start your own company to sell the new tea flavors or work with companies and local tea shops. You can sell the preparation process and drinkware as side products, apart from the tea flavors.
8. Sell Tea Accessories on Etsy
Do you have a creative side? Then you can combine your passion for tea and creativity to create designs or print quotes on mugs, t-shirts, and keyholders and sell them on Etsy.
If you're not sure of what designs to sell, here are some of the tea accessories being sold on Etsy by other tea lovers. Use them for inspiration, but don't forget to be unique.
You can also leverage your creativity by printing tea-related quotes and memes. Who knows? You could gain an immense following and make money selling your own tea products!
Also Read: How to Get Paid to Eat Your Favorite Food
How To Get Paid To Drink Tea and Travel The World
The possibility of getting paid to drink tea depends on your skills to differentiate tea qualities and origins and give expert opinions. As a tea taster, you're expected to identify various tea flavors, preparation processes, and branding according to quality.
Unlike traditional tea testers, you'll be backing your tasting art with scientific methodologies and not only tasting experience.
Companies like Tetley trains their Graduate Tea Testers to differentiate around 300 different teas, top blending skills, and other 450 skills needed in the career.
The trainee can take up to 10,000 training hours before perfecting their abilities to become a tea master and also gets to travel the world to build everlasting relationships with suppliers and tea growers and predicting the next tea trends.
Those applying for the role are expected to have a 2:2 level grade in any degree discipline, as well as having strong planning, time management and organisational skills.
On top of formal training, below are other important things to a career in tea tasting:
Active and alive taste buds and olfactory nerves to clearly differentiate the taste and fragrance of different teas
Good understanding of tea cultivation and manufacturing processes and the distinct characteristics of various teas grown in countries like China and Kenya.
Avoid eating or drinking habits that could affect your tasting buds and olfactory nerves, like spicy foods, alcohol, and smoking.
Have leadership skills to oversee a production line
Have extensive knowledge of tea markets and trends
Head over here and apply to get paid to drink tea and travel the world.
Where To Get Chances To Get Paid To Drink Tea For Free?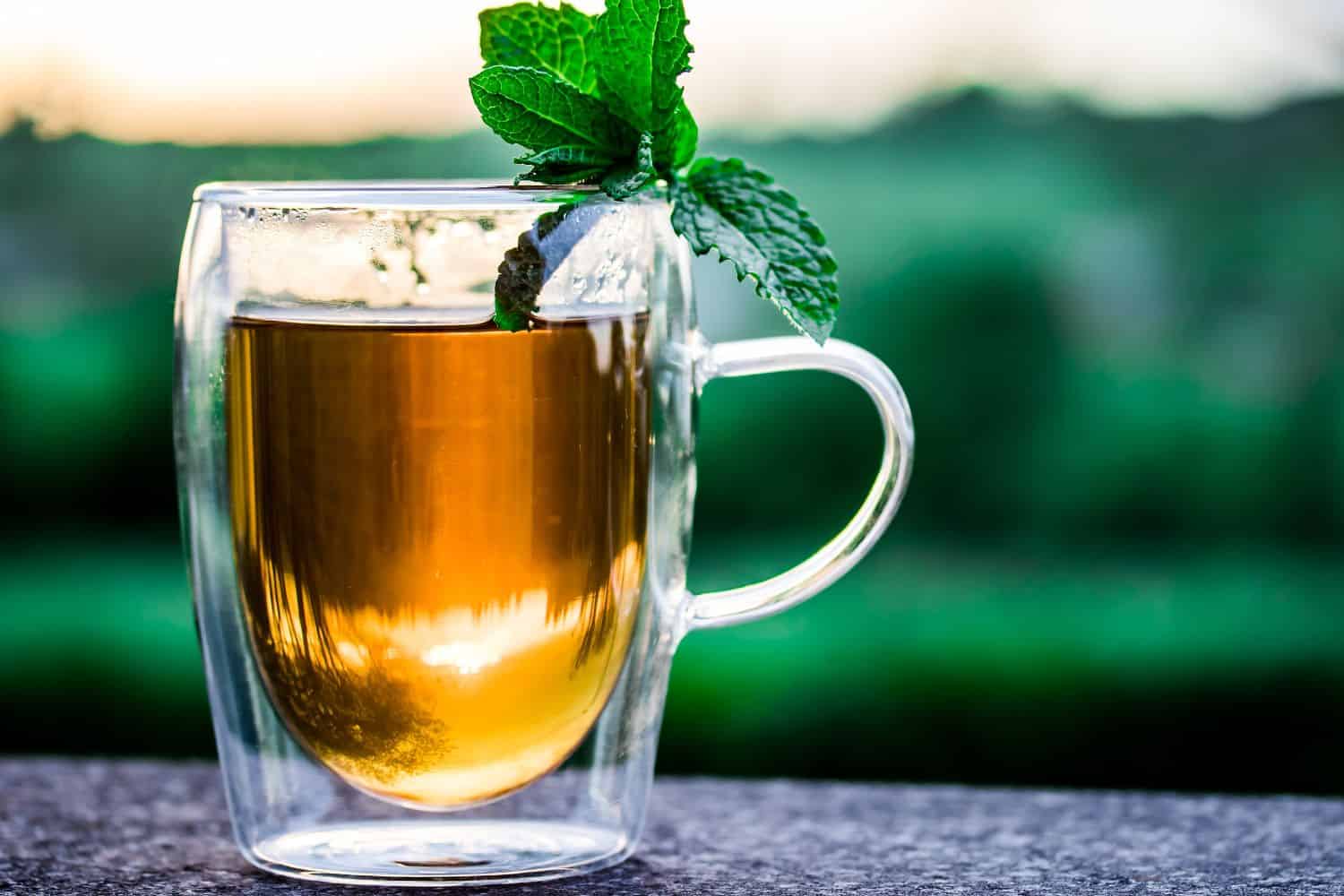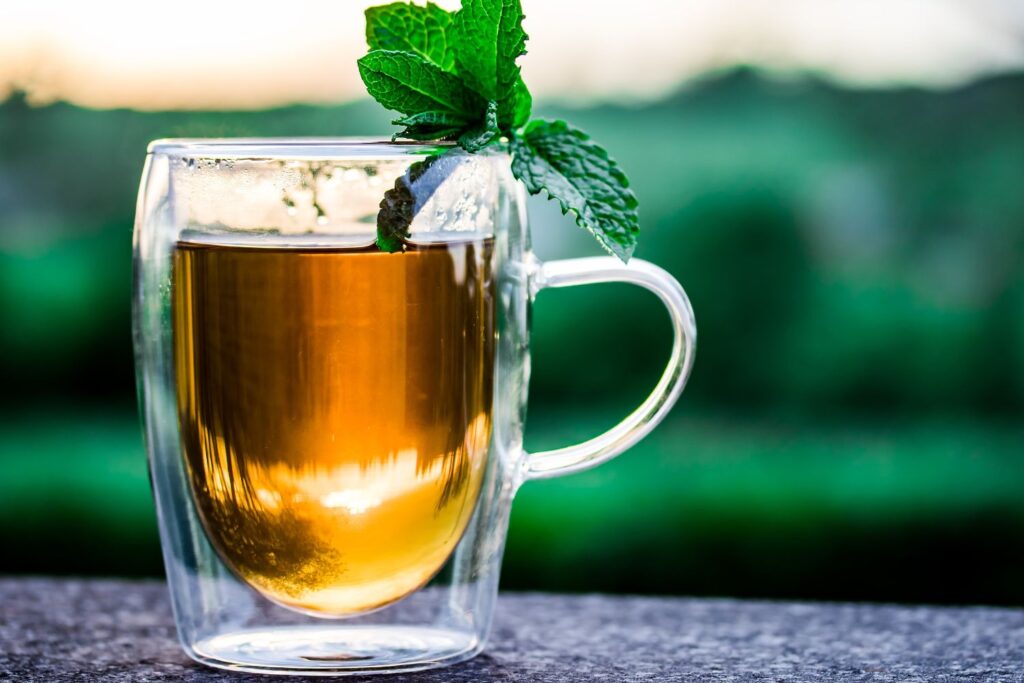 There are various ways to get paid to drink tea. If you're just starting, here are several places to get started:
1. Apply For Tea Tasting Jobs
Though not so common, major tea companies like Unilever and Tetley will have vacancies for tea tasters. You can look out and apply for such opportunities. Also, you can go for posts like tasting room associates, tea artisans, tea production supervisors, or tea bloggers on their websites.
2. Join Affiliate Programs
Tea and associated products like accompaniment and drinkware are in high demand worldwide.
With the rise of e-commerce sites like Amazon, eBay, and Alibaba, many companies offer marketing affiliate programs.
Wear your sales hat and join the various affiliate programs. Apart from having thousands of programs to choose from, most of them are free to join.
3. Create A Blog And Social Media Accounts
Creating a blog and social media accounts is great to start getting paid to drink tea. Prepare to write detailed and exciting experiences and reviews to build a following.
You can create different types of content like videos, infographics, posts, and pictures and post them on various platforms. With consistency, these platforms have a great potential to earn you handsomely while you enjoy your tea.
The best part is you can comfortably combine several methods to compound your earning potential.
On top of dealing with tea, you can earn from selling tea accompaniments and drinkware. In addition, you can deal with all these products simultaneously. With the right skills, there is no limit to what you earn.
FAQS
1. How Much Money Does A Tea Taster Make?
In the U.S, a tea taster's salary is between $21,140 and $80,000, with a median of $36,000.
In India, the salary range from Rs. 5000 a month for trainees to between Rs. 40,000 and Rs. 50,000 a month for experts.
Although the salaries are region-specific, most tea tasters have competitive remuneration. However, the earnings could be limitless if you combine other tea testing earning avenues like affiliate marketing and blogging.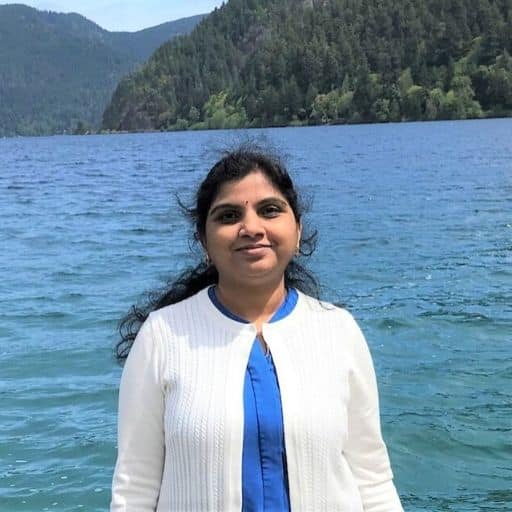 Howdy Folks, thanks for stopping by my blog.
I'm Swati, a proud mom, dedicated side hustler, full-time blogger, and a recognized millennial work-at-home expert. My expertise has been featured on esteemed platforms such as Forbes, CEO Blog Nation, Referral Rock, Vital Dollar, Databox blog, and many more. I have embarked on this incredible journey to share my firsthand experiences in the world of online income generation and to assist all of you in earning money from the comfort of your homes.
Join me in my mission to revolutionize the way we make money and achieve financial freedom. Trust me, it's not as challenging as it may seem!
Together, let's explore the boundless opportunities and pave our paths towards a prosperous future.