Get paid to watch movies today at the cinemas or right on your comfy couch. Without a doubt, watching movies as a hobby resonates with most people and the pastime usually comes at a cost.
A chance to make money from the hobby means you can save on cinema tickets and cable subscriptions. Additionally, at a professional level, watching movies and TV shows for pay can allow you to view new films long before the premiere.
The industry uses billions of dollars to create films which means utmost measures to realize profits; this is where you come in. As a movie critic, you provide feedback in terms of reviews, comments, blog posts, and surveys. This information helps in the marketing and distribution of the different films.
Your insights can also help production teams make changes to movie plots and final cuts.
Do you love the Sundance Film Festival? This could be a fun job for you. You can attend film festivals around the world, writing editorial pieces on the ceremonies and celebrity galas.
Generally, though, the job doesn't pay highly but for someone who loves watching videos on everything from TikTok to cinema theaters the extra cash is worthwhile.
Before we get to where and how to get paid to watch movies, let's answer some important questions on the topic.
How Much Can You Earn Watching Movies?
How much you earn depends on the task at hand.
Some assignments might earn you as much as $1,000 and others as low as $5. On average, you can make a couple of hundreds a month watching movies.
For instance, trailers and short clips can make you up to 4 cents. This means that if you spend an hour watching 1-minute videos, you can make around $2/hr. Such earnings come with get-paid-to apps like InboxDollars and Swagbucks.
For a good payday, you need to venture into movie criticism. This is a field that requires you to analyze and evaluate movies beyond the scope of a typical moviegoer. Your opinions are expected to be a critical view of a movie's place in its genre as well as the cultural and academic landscape.
Operating at this level means that clients such as movie producers and media houses pay you to review films and television shows. This is the kind of work done by the likes of Michael Phillips (Chicago Tribune) and Mark Kermode (The Observer).
How To Get Paid Watching Movies
To become a movie critic, a degree in journalism or film might be required. This is usually the case with high-paying jobs in magazines and production houses.
For Instance, Rotten Tomatoes, a leading review and aggregation platform for movies and TV shows, reports that to be considered a top critic, you need to meet the following:
Rigorously publish reviews for at least 5 years, writing around 6 reviews every month.

Create a verifiable following on sites such as Twitter with 450k+ followers.

Commit by mentoring new critics.

Keep up with the industry's new mediums such as podcasts and YouTube channels.
On the other hand, social media and the internet, in general, have created a new readership that is driven by the host's popularity.
As such, if you are popular enough, people flock to your online platforms and pages to sample your opinions. This means you can get paid to say favorable things about a movie as a way of driving up viewership.
Taking the above points into consideration, here is how to make money from watching video content including top movies and TV shows:
Get Paid to Watch Movies at Home
If you are looking for ways to make money watching both blockbusters and B movies at home look no further. Below are ideas to help you earn comfortable and without much expenses or investment in fancy equipment.
1. YouTube Movie Critic –

Review Movies on YouTube
Think of it, YouTube has a daily active user (DAU) of 360+ million users worldwide. Of course, you won't need the whole number to subscribe to your YouTube channel to make a fortune. Just a little percentage of the DAU, and you are off to a good start.
And unlike reading reviews, many people prefer watching movie reviews in video format. To cut the noise, starting as a YouTuber can be demanding but if you are ready to work hard, it pays in the long run. This is also considered a passive form of income in that, you can review a movie once and make money from it multiple times.
The trick is to choose a genre that you are knowledgeable in and start creating movie reviews clips. Your channel can make money through placed ads, membership perks, affiliate marketing as well as crowdfunding.
However, for you to get paid from YouTube videos, reaching at least 1,000 subscribers is a must. After you hit such numbers, the next step is to apply for the platform's partner program. You can also consider podcasting as another alternative.
Chris Stuckman, a renowned YouTube Movie Critic with an estimated net worth of $2.1 million, does weekly movie reviews and analyzes the latest movies in theaters.
2. Blog about Popular Movies
Do you know that you can write about movies and earn money? Yes, you heard that right!
Typically, you'll be required to analyze, make recommendations on movies and TV shows. Besides outstanding knowledge of movies, you need to be an illustrative writer in order to make the most out of the genre.
You can choose to write reviews for royalties websites such as Cultured Vultures, HubPages, InfoBarrel, and ScreenRant that pay reviews. For example, Cultured Vultures pay a flat rate of $5 for a published article and $2 for every 200 views within the first week of publishing – Write for Cultured Vultures.
Another effective approach is by starting a movie blog like Roger Ebert, a renowned American film critic.
Choosing a niche that you are interested in is the best place to start. Your earning potential comes from placing ads on your blog, publishing sponsored content, and using affiliate links.
Additional skills such as marketing are vital toward your overall potential income. Last but not least, make it your mission to attract thousands of followers to your blog.
Get Paid to Watch Christmas Movies
Is or isn't Die Hard a Christmas movie? The jury is still out and every year the discussion goes on. These are the kind of opinions people want to hear in addition to reviewing new holiday films that are released every year.
No matter the genre, Christmas movies create a lot of buzz and can get you paid just to watch and speak your mind.
3. Check out Checker Patrol
Are you ready to get paid to watch movies and eat pizza?
According to their official website, Checker Patrol is always eager to hire checkers across the US, Canada, and Puerto Rico. Similar to mystery shoppers, you'll be providing an overall insight into a theater's operations.
On top of that, giving feedback on restaurants and the cinema's operations is also part of your job. Checker Patrol partners with independent contractors to help them carry out specific assignments; most of which take only a few minutes to complete.
Remember, you'll be working as an undercover patrol so revealing your intentions in the field is prohibited. To be specific, whilst on a theater-checking assignment, you are required to be there about 15 minutes earlier to record all previews and ads before the main show begins. And the payment is done per-screen basis.
Note that Checker Patrol doesn't provide equipment for any assigned tasks. According to the site, "checkers are paid a flat rate". Become a Movie Checker
Also, check out:
4. Join Film Focus Group
Movie directors use movie focus groups to get feedback and reactions about the post-production of their films. As a test audience, your work entails answering questionnaires or discussing movie highlights with an aim of improving the movie.
There is no agreed fee for this job description but you are sure to make a few extra bucks for your time. The good news is that there is no experience needed to become a member, just a general love for movies is enough.
Besides getting paid, you'll enjoy free movie sessions, unlike private screening where one pays to watch a movie before it's released in cinemas. Meanwhile, finding a legit movie focus group near you can be a challenging task so you might have to endure private screening as you wait for a paying opportunity.
5. Join the VeriTES Workforce
VeriTES has been around since 1986, providing market research for American and Canadian firms. It is a constituent of PSB, a global research company that deals with entertainment clients.
Theatrical Entertainment Services, as the company was previously known, has 50k+ active researchers and mystery shoppers. This "Field Force" is responsible for, among other tasks, watching movies, visiting theaters, and providing film reviews to different clients.
Get Paid to Watch Marvel Movies
Are you a Marvel fanatic? Since the Iron Man movie debuted in 2008, this Kevin Feige-led American film production house has become a global phenomenon.
The Marvel Cinematic Universe now boasts over 25 movies and several TV shows. And with billions of fans following each second of this make-believe universe, there is no lack of audience for MCU content. To make a few bucks from binging on these superhero movies:
6. Become a Movie Mystery Shopper
Another unique way to get paid to watch videos is by becoming a movie mystery shopper. If you are a movie buff, you've definitely made countless trips to your local movie theater to watch Marvel blockbuster movies.
On average, a movie ticket can cost about $10 – $15, excluding popcorn and drinks, so any dollar you can save goes a long way to support your hobby.
Now, what if I tell you you can get paid to watch a movie at your local theater? Sounds too good to be true, right? As a movie mystery shopper, it takes more than just watching movies and munching popcorn. You'll be at the heart of shaping your local theater experience by providing feedback.
From staff friendlessness and cleanliness to commenting on the quality of picture and sound, plus the attendance numbers. You'll love this – some theaters give you the luxury of choice on the movie you want to watch.
How much you make as a mystery shopper depends on the task at hand. For example, a trailer check on a big production like Marvel's may earn you about $25.
What's more, you get reimbursed for the cost of the tickets, meaning you end up watching your favorite movies for free!
Check out the following sites for mystery movie shopper jobs: Imyst and MarketForce.
7. Binge on Marvel and Tweet
To make money from movies, there are companies ready to pay you to binge-watch Marvel movies and share the experience with your followers live. Such companies benefit by having their ads or brand names appear on your online feeds. One such company is CableTV.com.
For example, back in 2019, they advertised a Marvel movie marathon job that required people to watch 20 MCU films (Phase 1-3). Apart from watching, all the job asked for was to live-tweet and include the tag CableTV with each post.
The lucky winner got paid $1,000 for around 40 hours of being in front of a screen. Other benefits included box sets of all 20 movies (around $200 worth), Marvel merchandise, and a $100 gift card.
The offer was before the conclusion of Phase 3 and since then, 7 more movies have been added to the ongoing saga. So, be on the lookout for upcoming "MCU marathon jobs".
Get Paid to Watch Movies on Netflix
Netflix is now a household name across the world. The streaming service has over 15,000+ movies and shows plus a host of original content debuting every day.
With such a rich and diverse catalog, viewers need more than a plot's synopsis to know what to watch. The service also needs you to create subtitles for those with hearing disabilities to also enjoy movies. This makes it possible to get paid on Netflix through any of the below ways:
8. Try Closed Captioning
Working as a closed captioner can be a fun experience since you have the chance to watch popular movies even before they are released. To be clear, closed captioning is different from subtitles.
Basically, closed captions (cc) are there to help the deaf have a versed experience watching videos. This is by including notifications as the speaker changes and also background sounds (like a phone ring).
Fast typing skills and captioning experience are crucial in this type of work. On average, one should be able to clock 200 words every minute with a 98% accuracy. As the demand for closed captioners increases, more work from home CC jobs become available.
Indeed.com, FlexJobs, and Upwork are some of the sites you can sign up for and land yourself Netflix captioning gigs.
According to Glassdoor, closed captioners make around is $52,522 per year. On a good day you, captioners take home up to $75 per hour.
9. Become a Netflix Movie Tagger
Another predominant way to get paid to watch movies on Netflix is working as a Netflix Movie Tagger. From Christmas movies to horror movies, it doesn't matter!
A tagger, aka metadata analyst, is responsible for watching content and categorizing films according to genre, release date, cast, directors, language, describing personality traits, and so on.
Tagging aims to help viewers filter their search to specific options and recommendations. However, Netflix hires taggers on a part-time basis so thinking strategically is crucial in this space.
Some basic requirements to work as a Netflix tagger include a relevant degree in the film or TV industry and a minimum of 3 years of work experience. As of now, there are no detailed wages pertaining to this job; however, according to multiple sources, in an ideal situation, you can easily pocket $300 a week.
Click Here to View Tagging Jobs on Netflix
Jobs Where You Get Paid To Watch Movies
Several companies offer users the opportunity to earn cash rewards for everyday activities like watching videos online and shopping online. The best platforms in this category include:
10. Swagbucks ($10 Signup Bonus)
If you are looking to get paid to watch TikTok videos, Swagbucks could be the place for you. Apart from videos (like movie trailers, previews, and commercials), you can also earn rewards by answering paid surveys, surfing the web, as well as playing video games.
On average, a Swagbucks user earns anything from $25 to $100 in PayPal Cash or gift cards monthly.
That said, videos placed on this rewards panel can vary from movie trailers and ads to viral videos gracing the internet. I don't recommend quitting your 9-5 hustle to watch movie previews on Swagbucks.
However, signing up for the platform alongside other ideas on our list today can be a great source of earning that extra dollar.
The Swagbucks is available for Android and IOS systems – Claim Your $10 Swagbucks' Bonus Here
11. Viggle
Viggle is an entertainment rewards platform that gives its users the chance to earn points for activities they already do online. Their list of get-paid-to activities includes watching movies, videos, listening to music, and so on. Every 1000 points earned are equivalent to one dollar.
It takes some effort to reach your intended goal on the site. However, looking at the bigger picture, it's better off than watching videos or listening to music for free. Just recently, Viggle dabbled into the current cryptocurrency trend through an automated program known as Bitcoin Robots.
These bots help new Viggle users to trade bitcoin with ease. What I like most is that the platform strictly recommends using Bitcoin Storm, a legit robot running on advanced crypto trading algorithms.
You can access the platform through the Viggle App and Viggle.com.
12. AppTrailers
As the name suggests, this is an app where you watch movie trailers and get paid. Each trailer earns you 5 points. You can rack up points fast since trailers are usually a minute and a half long.
For the shortest trailers, check out the section named "web apps". These are trailers for apps in development that are usually less than 30 seconds long. Typically, you can accumulate 360 points hourly.
Cashout requires a minimum of 500 points with 10 points being equivalent to 1 cent. This means that if you were to run the app all day long, in 24 hours, you'll make $8.
13. Inboxdollars ($5 Signup Bonus)
Founded 22 years ago, Inboxdollars has paid more than $80 Million in cash rewards to its members. The site allows you to get paid to watch movie previews, targeted ads, complete paid surveys, and more.
If you are worried about its legitimacy, inbox dollars are A+ rated on BBB. Furthermore, It's free to sign up and they welcome new members with a $5 bonus. In an ideal situation, you can expect to earn about $200 every month.
The whole process is simple, just select a playlist of videos you want to watch, watch to the end, and get paid. Videos on Inboxdollars are about 2 to 30 minutes long. To make the most out of the platform, ensure that you participate in every activity that is available for you.
Do not limit yourself to only watching movie previews or videos but do participate in other activities such as completing paid surveys. Speaking of paid surveys, you can expect a minimum of 5 per day. Most of these activities pay roughly from $1 to $5 through PayPal or gift card rewards.
Get $5 Free on InboxDollars Today
14. Perk TV
Perk TV lets you watch videos for pay. Most videos on this platform only run for at least 2 minutes or so.
Every video you watch, which can include movie trailers, earns you points. These points can be redeemed for direct PayPal deposits or gift cards from popular stores such as Walmart. It has a minimum payout threshold of only $5 which is equivalent to 5,000 points.
Besides, watching movie trailers you can also refer your friends or family and earn yourself a welcome bonus. And before you start using Perk TV, ensure you enable the low bandwidth setting to keep your phone from hanging.
Signing up on Perk TV is easy, taking just a few minutes to complete. Note, having multiple Perk TV accounts under one email address is not allowed.
15. SuccessBux
SuccessBux is a site where users get rewarded for simple activities. Here you earn for getting on Facebook, listening to commercials, downloading apps, and playing games online.
Of interest, though, is the Paid To Watch section. This is where you can watch one video after another and make money fast. If you are a blogger, you can also watch videos and get traffic directed to your site as compensation.
Earnings from the site are usually minuscule but can be boosted through constant referrals. The opportunity, however, costs you a subscription fee of between $19 t0 $79 per year for 20% to 100% of your friends' earnings.
Get Paid To Watch Movies on Hulu
Hulu is another leading movie streaming service with over 40 million subscribers thousands of shows and movies on its catalog. The platform is also releasing original production which means, just like Netflix, they need additional help to reach the intended market.
Luckily for you, this means more interesting ways to get paid to watch videos online:
16. Being a Voice-Over Artist
Another way to get paid to watch TV shows and movies are by working as a voice-over artist on Hulu originals. These are people who perform voices to showcase characters' situations in a video. This is common in animated films and documentaries.
As a voice-over artist, depending on your talent, you can represent more than two characters in one film. For example, Justin Rolland covers both Ricks and Morty's characters in the Ricky and Morty sitcom, currently showing on HULU.
Voice-over artists make from a few hundred to thousands of dollars per job. The pay varies between genres and the scope of the character. Check out this article to get an overview of what it takes to become a voice-over artist.
Keep in mind that this can be a very competitive field, auditioning widely for new roles or joining a casting agent might make a big difference.
17. Work as a Movie Theater Worker
Working as a movie theater worker is one of the easiest if not the simplest ways to get paid to watch movies in theaters. Here, you'll have the opportunity to watch blockbuster movies either working as a machine operator, manager, or usher; whatever it takes to be in that theater room as the movies are playing.
Most of the time you'll be ensuring that all theater operations are running smoothly. Basic requirements include customer service skills, the ability to work with others, and good verbal skills, just to name a few.
Depending on your location you can apply for such positions in your local movie theater. On average, movie theater jobs pay $10/hr.
How do you get paid to watch movies?
Write about movies

Be a closed captioner

Work in a theater

Be a voice over artist

Join a focus group

Watch movie previews on apps like Inboxdollar

Become a movie mystery shopper

Become a professional movie critic

Review movies on YouTube

Become a Netflix Tagger
The Bottom line: Can you really get paid to watch movies?
It sounds far-fetched but the simple answer is that you can get paid to watch movies. You can choose to talk about movies on YouTube, start a blog, join a focus group, watch from apps such as Swagbucks, or become a professional movie critic. The main goal is to find a method that matches your passion.
The best part is that the job is effortless, except for the few minutes or hours you spend penning down your thoughts on the movies. Further, watching movies and getting paid, for a movie lover, is the definition of mixing business with pleasure.
Interested?
Above, find the best ways to earn from binging on your favorite films. And if you have tried your hand in the field, we would like to hear your views in the comments section below.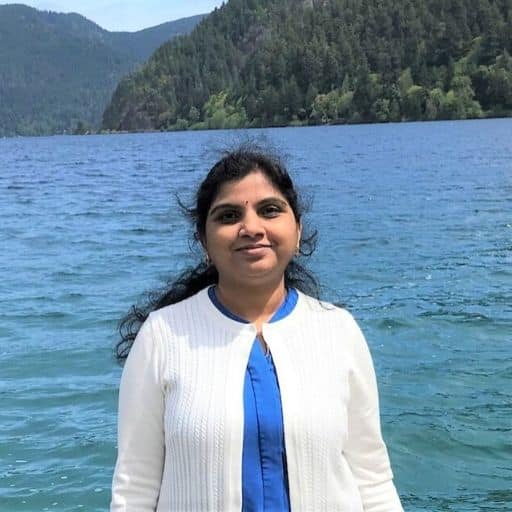 Howdy Folks, thanks for stopping by my blog.
I'm Swati, a proud mom, dedicated side hustler, full-time blogger, and a recognized millennial work-at-home expert. My expertise has been featured on esteemed platforms such as Forbes, CEO Blog Nation, Referral Rock, Vital Dollar, Databox blog, and many more. I have embarked on this incredible journey to share my firsthand experiences in the world of online income generation and to assist all of you in earning money from the comfort of your homes.
Join me in my mission to revolutionize the way we make money and achieve financial freedom. Trust me, it's not as challenging as it may seem!
Together, let's explore the boundless opportunities and pave our paths towards a prosperous future.