Want to get free books mailed to your home? Sounds amazing, right?!
Well, if you love reading hard copies, this article is for you. Imagine being a book lover and having books delivered to your doorstep at zero cost. Yes, free books!
You don't have to rely on eBooks alone anymore, you can create a physical library for you and your family today. Apart from getting all of your favorite reads, you get to save money while enjoying your genre, from thrillers to books on best home based business ideas.
To this end, this post covers everything about where to get free paperbacks and ebooks, for both adults and children. I'll also take you through free worldwide books programs, plus what you need to qualify as a recipient.
Let's dive in.
Free Children's Book Mailed to Your Home
You can get free books delivered by mail for kids through several philanthropists' websites and library programs. Here are some of the places to give a try:
1. Dolly Parton's Imagination Library
Dolly Parton's Imagination Library usually gives children free books – up to 5 years of age. It is one of the best online resources to receive free books for kids by mail.
The program was founded by Dolly in 1995 after she realized that her father could not read or write. With encouragement from her dad she started the Imagination Library to assist children in her home area; East Tennessee.
The library has partners from the United States, Canada, Austria, the United Kingdom, and the Republic of Ireland. To date, the organization has delivered around 155 million books at no cost for the recipients.
Click here to register your child, check availability and qualification requirements. The good thing is, Dolly Parton's Imagination Library does not limit any child aged 5 years and below from receiving a free book per month.
Some of the books available for your kid include:
The Bug Book

Peace Is an Offering

The Tale of Peter Rabbit

Pretend

The First Strawberries

Violet the Pilot
For you to get more titles, visit their website here.
If you want to get free books shipped to your house now, check out these 6 books on Amazon from Dolly's library.
2. Barnes & Noble Summer Reading Programs
Barnes & Noble is one of the largest books retailers in the world that delivers free books for kids by mail. The kids that are in favor here are in grades 1 to 6. It was founded by Leonard Riggio, one of the company's largest shareholders until 2019. The company is based in New York.
Here, kids are open to reading up to 8 books. And in every age group, there are at least 10 books to choose from. Once your child gets to read a book, they are supposed to write down some notes to showcase what they have understood.
You then drop the book and notes at any Barnes $ Noble store and get rewarded with another free book. This program has around 600 bookstores.
Sign up here and fill in all the information required to start receiving free summer reading 'no shipping fees' books.
3. Read Conmigo
Still, wondering how you can get free books mailed to you? Try Read Conmigo. This program will help you bring up the bicultural and bilingual culture in your children. Why? The books offered here encompass literacy programs in English and Spanish. It has over 160,000 families registered.
Once you become a member, you can easily access their online library. Also, you get to receive free children's books mailed to you thrice every year.
In addition, every two months, you can download a new eBook!
Plus, you can download educational programs for your kids available in the two languages. Finally, you can access other online resources available whether you are a parent or a teacher.
Sign up today for the Read Conmigo free book programs.
4. Free Braille Books
Whether you or your kid have low vision, such that when it comes to reading you must use braille, then American Action Fund for Blind Children and Adults is here to save your day. It was founded in 1919.
This program delivers free braille books to your home. What's more, they not only offer services to blind children but also to the deafblind.
Register here for braille readers and get free books shipped to your house.
5. Environmental Protection Agency
Environmental Protection Agency (US-EPA) is a government-backed foundation in the United States. It was founded by Richard Nixon in 1970. All you have to do is to sign up with them online to get free paperback books by mail. You can even get a preview of their books available on Amazon.
The program is only interested in encouraging environmental awareness in children. As such, your kids will be able to read different books on how to protect plants and animals.
Sign up here to get free books mailed to you from the US-EPA's bookstore.
Where Can I Get Books for Free?
Still, puzzled on where to get free books mailed to you? How about you try the following recommendations from my top searches. I'm talking about bestsellers from marketplaces such as Amazon and GoodReads.
6. Amazon
Selling on Amazon is not new to you, right? Well, you can also get free books mailed to you from this American giant online store. Amazon partners with websites like Swagbucks. With such get-paid-to platforms, you can do several activities online like playing games or participating in paid surveys.
Often, the mode of payment from these apps and websites is via gift cards, with Amazon as one of the favorite stores. So, you can redeem your reards via gift card by ordering a book on Amazon and get it at your doorstep for free.
Another way of getting free books is through Amazon Kindle. Here you can download books in different formats into your e-reader for free.
Click here to check free Kindle books.
7. Audible
For starters, Audible is an American-based online audiobook store where you can purchase audiobooks. It is known for its highest quality audio and narration. What you may not know is that your first book is Free with an Audible trial!
For you to get free audiobooks, you need to sign up and select free offers that you are interested in. You'll be directed to your Amazon account where you can download the book at $0.00 cost.
Try Audible free for 30 days! Start listening to best-selling audiobooks, exclusive Originals, and free podcasts with the Audible app.
8. GoodReads
Request free books by mail at GoodReads. Once you sign in, you can access all of their free eBooks, starting by reading a sample of the book you want.
GoodReads is a free app, but if you are an author, you need to pay for access to giveaways. You can easily create your library here once you register the books you want. This will help you keep track of all your favorite reads.
Sign in with GoodReads and get your free books mailed to you. You can either sign up with your Facebook account, Amazon account, Email, or even Apple.
9. FreeCycle
Everyone loves free stuff, right? FreeCycle is the way to go for free books. This is a nonprofit organization where a group of individuals decides to give away free stuff in their town areas.
Joining the movement is free and you can even have your small circle of friends form a book-reading community. However, most of the time, you will have to pick the books yourself.
How to Get Free Books from Publishers
Publishers can mail you free books for a number of reasons. Mainly, publishing houses need you to review unpublished books before the final copy is released into the market. It's also not uncommon for some authors to have their publishers give away free copies as a marketing strategy.
To get free books mailed to you by publishers, become a member of the following book clubs:
10. Harlequin Reader Service
Harlequin Reader Service offers the best fiction books. This book club has some of the best authors including bestsellers in the USA Today and New York Times. Once you become a member, you will always find Bonus Bucks in your shipment.
You can redeem the Bonus Bucks for another great book you might want to read. What I love most about this publisher is that, in every package, they include a newsletter from Women's Health Reporter.
Join Harlequin Reader Service and get 2 free books worth $10 now.
11. Your Local Library
Enjoy free printed books and magazines from your local library. Furthermore, you can borrow free audiobooks and magazines using your phone. They have the best fiction and non-fiction books to choose from. You can register with a public or private library near you.
If you want to download free e-books from Your Local Library you need to visit the Overdrive website. From here, you will be able to access several libraries for free e-books.
Also, Libby is another app that will be of great use. Download the app and listen to free audiobooks and read free e-books from public libraries using your library card.
12. Project Gutenberg
Ever thought, "how can I get free books mailed to me?" check out Project Gutenberg which has over 60,000 free eBooks.
This wealth of knowledge is made free after most of the book's copyrights have expired. As such, you can download or read free Kindle eBooks and free ePub publications online at your own convenient time.
You don't need any special app to read and access eBooks from Project Gutenberg. Just the normal web browsing apps from your phone.
Ensure that you read and understand the copyright laws before accessing or downloading the eBooks. Digitizing and proofreading the books is voluntary and open to everyone willing to help out.
13.
Hillsdale College
Hillsdale College is the best option for you if you are a history lover, especially the U.S Government documents. For example, you can order a pocket constitution at no charge today. You'll be happy to know that the college covers the shipping fees.
What you need to get free books mailed to your address, is to visit the Hillsdale College website and fill in an online form with your order and wait for the package.
Free Books Mailed to Your Home in Exchange for Your Books
What about receiving free books through the mail exchange for your books? Sounds ideal, right? In this kind of arrangement, readers access books from like-minded people for free, except for any shipment cost. To get into this kind of program, below are some platforms for you to join.
14.

BookCrossing
BookCrossing is an online book club and an amazing way to get free novels by mail. It is all about leaving a book in public places to be read by others who are interested. It is not done randomly but via a 'release' and 'caught' system. This way, they encourage more people to read, order, and make the world a library.
Your book will travel across the world without getting lost because they keep track of all items. This program currently has over 1.9 million members.
If you would love to join BookCrossing, click here!
15. BookMoch
Get the books you want with BookMoch for free. If you are a new member, sign up for free here.
Membership also lets you give away books for free. Typically, Then you receive requests from people interested in your books. Once you mail the books to them, you receive points that you can use to request free books from others.
Use your BookMoch points to have free comic books mailed to you today.
16. PaperBackSwap
PaperBackSwap is an online website for book swapping within the United States. You will find audiobooks, textbooks, paperbacks, and hardbacks in large numbers. Once you register, you'll receive an email requesting you to purchase a book and later send it to a stranger.
But the list of people to be sent the book will be provided via mail/email. You will add your name to the list too, and then forward the invitation link to six friends of your choice.
To get free paperback books by mail, check out how to swap books here.
Random Free Books by Mail
It's such a great feeling to wake up and receive random free books by mail at your doorstep. Check out the following websites and receive free manufacturer coupon books mailed to you as well as free random books:
17. Scam Free Samples
Get a look at free printed books and magazines with Scam Free Samples.
For you to avoid online scams, ensure that you don't fill in long survey questions, don't giving out unnecessary personal information, and NEVER share out your credit card information. That is unless you don't understand what the term "free samples" means!
Go through the free samples shared on the website and whichever book you like will be mailed to you.
18. Hunt4Freebies
This is among the best up-to-date websites for free stuff. You can follow them on Facebook, Twitter, and also on Pinterest to make sure you don't miss freebies.
There are around 45 free Kindle eBooks and cookbooks you can download on your computer or phone right now. The books are absolutely free for Amazon prime users.
Check out Hunt4Freebies and get not only free books by mail for adults but also other interesting stuff.
My fav freebies on offer here include free online freelancer courses, streaming services subscriptions, magazines, coupons, and access to dozens of top paid surveys.
Start your hunt for freebies here.
19. TheFreeSite
With TheFreeSite, you will definitely get free paperback books by mail. If you love magazines, you will find hundreds of bestsellers here plus free braille books. Additionally, there are free eBooks that you can read online and books that can be shipped to your address.
Are you a Muslim? Get a free Quran at TheFreeSite and for the Christians, you get a free Study Bible. Unfortunately, the Quran and the Bible freebies are only available to residents of the U.S.
In the site's catalog, you can go for adult literature as well as free Disney books by mail for your kids. Other freebies listed here include subscriptions, chat services, contests, and games.
Click to Receive or Submit a free book.
20. Yo! Free Samples
Subscribe and get free printed books and magazines that can be shipped to you from Yo! Free Samples.
Just fill in a short online survey and receive a magazine today. Apart from cutting down on the cost of buying books, this platform also offers free Amazon gift card codes, free clothes, and free iPhone apps.
Don't let these offers just slip away! Sign up here to receive free samples via mail.
21. SweetFreeStuff
Get freebies online and free tangible samples at SweetFreeStuff.
At the top of this website are free subscriptions to the magazine of your choice. As a new member, you get free novels by mail by clicking here!
Other deals that are hard to say no include sweepstakes, free money, and pet supplies.
Visit SweetFreeStuff website and sample the best deals and coupons of the year.
Can I Get Free Books by Mail Worldwide?
Readers from all over the world can receive free books by mail from authors, publishers, and retailers. This is in addition to accessing free books and other reading material from local public libraries.
Most of the time though, free book programs favor the local community due to the high shipping cost involved in inter-country or state-to-state exchanges.
However, across the United States, you can access free books at no cost from programs that partner with shippers.
On the other hand, there are many sites that offer free eBooks to readers from all corners of the globe. That said, some of the sites where you can get free books by mail worldwide include;
BookCrossing

Amazon

PaperBackSwap

FreeCycle

NetGalley

The Free Site
Free Books by Mail in Exchange for A Review
Another way of reading to your heart's desire for free is by sharing your opinions in exchange for free books. The only thing expected from you is an honest review, and in return, you receive free books by mail and other giveaways.
Interested? Here is where to cast your eyes:
22. OnlineBookClub
As a reader, OnlineBookClub welcomes you to a dedicated community where you can access free books. One of the outstanding qualities of this site is that its books are well-rated. This means that you get the best reads in the market for free!
You will find a bookshelf where you can store, keep track of the book you are reading, and also share books you have read or ideas for your future books.
Also, there is an online forum for you to review and discuss a book you are reading with others who are reading the same book.
Would you say yes to free money for doing something you like?
Join OnlineBookClub and stand a chance to win $20 daily, and a $1,000 prize giveaway every month.
23. NetGalley
Get free manufacturer coupon books mailed to you via NetGalley. Why I find NetGalley impressive is that you read books before they are published. So, publishers, readers, and authors look forward to hearing your reviews and feedback.
Besides, once you make your review, you can link it to your social media platforms like Twitter to grow your audience.
Become a NetGalley member for access to the publishers' lists available online.
24. Lola's Blog Tours
Find both fiction and non-fiction books at Lola's Blog Tours. This is the best website for you as a blogger, book reviewer, and also a bookstagrammer (Instagrammer focussed on books).
The program lets you become a book club tour host within your circle of friends and other reading enthusiasts. This is also a great avenue for you to promote your books online.
Check out Lola's Blog Tours open reviews and request free books by mail from fellow authors today.
25.

Fresh Fiction
Order free books by mail for adults from Fresh Fiction. The site has romantic books of all kinds with members holding conversations every Wednesday on an online book club meeting –via video.
Subsequently, you can easily connect with other book lovers all over the world right from your couch.
Log in here to learn more about Fresh Fiction.
26. Enchanted Book Promotions
Enchanted Book Promotions is more of a marketing website where they provide book tours virtually. The site has hosted around 800 tours with the help of over 400 hosts. They can also help you with your book review. They offer different services which might interest you as an author.
If you are looking to join a book tour and earn a free book for a review, submit your details.
27. LibraryThing
LibraryThing is a free website where you connect with people who love your work as an author or publisher. Also, you can access extensive catalogs from different sources such as Amazon.
It is easy to keep track of your work on the platform while still lending it to others for reviews. This enables you to have your entire library, or just what you are currently reading, in a central place.
Sign in with LibraryThing and make it easy to get free books mailed to you.
28. Baker Publishing Group
Baker Publishing Group is a Christian website that only targets evangelical readers. But when it comes to free books, no one is left out. The site is all about promoting faith to believers and non-believers alike.
This publishing house also offers free books to kids in a bid to promote learn the Bible easily. By the time you are done reading a book here, you will be a changed person.
Sign in using your email address to get updates on free book programs now.
Where Can I Get Free Paperback Books?
Here is where to get free physical books in any genre, from science and fantasy to romance and comics.
29. My Reader Rewards Clubs
Get free books by mail for adults and kids from My Reader Rewards Clubs, a Christian-based rewards program. The books available have a soft cover which makes them look beautiful.
You earn points by referring friends, taking online surveys, and signing up for books. Their main volumes are Bibles and inspiring nonfiction books.
Register to get free Christian books for you and your family and a 25 points welcome bonus.
30. Prime Reading
Prime Reading is connected to Amazon. As a Prime member, you have access to unlimited books from magazines to audibles. You can get as many books as you want, for instance, children's books, fiction, and non-fiction and so much more.
Have free comic books mailed to you now with your Amazon purchases? Also, you can try Amazon's No Rush Rewards shipping to have free books mailed to your home.
Another platform worth exploring from this giant American marketplace is the Kindle App. It allows you to read books from your smart device at any time. The best part is that there are over 100,000 results for "free Kindle books" on Amazon. However, some of the freebies are only available with a premium Kindle membership.
Add your Kindle to your Amazon account for free books.
Lastly, head over to Book Depository, yet another Amazon-affiliated program for free global book delivery. While the books listed are not free, you can save on shipping to acquire more books.
Free Recipe Books
Make your cooking interesting by getting free recipe books mailed to your home. You and your family can enjoy making cuisines from all over the world. And, if you are really good at it, use your prowess to create and sell recipes online – earn up to $100 per recipe.
31. Jiffy Mix Recipe Book
If you love playing with ingredients, learn different cooking recipes by getting a free recipe book from the Jiffy Mix Recipe Book. Fill out this form and get free recipes.
32. Sun-Maid Recipe Booklet
Having a recipe book will help you live a healthy life. Well, that's what this dried fruit company is all about. It gifts customers with one or more recipe books through occasional free offers.
33. Pel-Freez Recipe Book
Pel-Freez Recipe Book is my recommendation for game meat lovers or anyone interested in trying a new 'wild' recipe. Grab your copy now and make that delicacy. Usually, you will several recipes, from across the world, on how to prepare rabbit meat.
34. Quiet Gut Cookbook
Quiet Gut Cookbook is more of a diet book. So, if you have a sensitive digestive system this is the best cookbook to order. Follow the recipes keenly to avoid any complications. If done right, the recipes here will give you satisfying results.
Hurry up and get your copy and have it mailed to you.
Free Religious Books
Your religious life shouldn't be boring. Get free religious books from the following sites and enjoy spiritual growth.
35. Bibles4Free
With Bibles4Free you will not only order a Bible for free but also join their workshop, join other believers in praying, order inspiration books, and get free gospel materials. Their catalog is known for books that teach worshippers how to pray and worship too.
Join Bibles4Free and request free books by mail.
36. Bibles For America
Bibles for America is a religious organization (non-profit). If you need a free Bible or free Christian books, get them here for free. It is easy to read and download eBooks online. You can easily learn and share with other Christians across America through the site's forums.
Subscribe to explore more and have the best Bible experience.
37. Free Book for Mormon
Ensure your kids are entertained by ordering free Christian books from Mormon. You will find almost all the Biblical stories in book form available here. You can even download audiobooks to make reading for your kids easier.
Claim your one-month free trial on Scribd here.
Coloring Books for Both Adults and Kids (Free)
Who said coloring is only meant for kids?
Arguably, coloring is important for a child during the developmental stages. For the skill to hold, though, they need lots of practice, which is why you should practice with them. Start by acquiring as many free coloring books as you can from these places:
38. Natural Inquirer
As the name suggests, Natural Inquirer is all about nature. It offers free scientific education to kids. Your little ones learn to appreciate their environment better through books.
Let your kid take the first step to become a scientist by having a free coloring book mailed to you through Natural Inquirer.
Books under this program are for PreK to grade 12 pupils. Download and color books here.
39. ThatDailyDeal
Get a coloring book and relax your mind
ThatDailyDeal provides coloring books for people of all ages. This could be your one way to deal with stress and help you focus. If your job is stressful then you might want to consider this cheap but effective therapy.
Note: Due to Covid-19 orders may take a little longer to be shipped following precautions and safety measures that need to be observed.
How to Get YMCA Membership? [2023 Ultimate Guide]
FAQs
1. How Do I Become a Book Reviewer?
The first step is to sign in to the websites that you want to review books on. Then start writing your reviews, free of charge at the beginning. As you gain experience, learn how to grow your audience by linking your reviews to your social media platforms.
Be honest in your reviews and aim for unique perspectives. Monetize the skill by offering to review a few pages for free and at cost for the rest of the book.
2. How Do I Receive Free Books Mailed to Me?
Free books can come from online sellers and libraries willing to cover the transport cost to your address. Such offers are usually run on websites that seek to promote reading in their members.
You can also enjoy free books from authors and publishers who mail you for free in exchange for honest reviews.
Free Books Delivered by Mail: Conclusion
Just like listening to music and reading books is therapeutic, so is reading books. Understandably, books are a tad expensive, including eBooks. Luckily for book lovers everywhere, there are organizations that buy or publish books and distribute them for free.
What's holding you back? Sign up on any of the above programs and get free books shipped to your house. And while you are at it, approach the opportunity seriously since you can get paid good money to read books.
So, sit on that cozy couch and make your reading time enjoyable with free books today. And if there is any program that I might have overlooked, leave a comment below.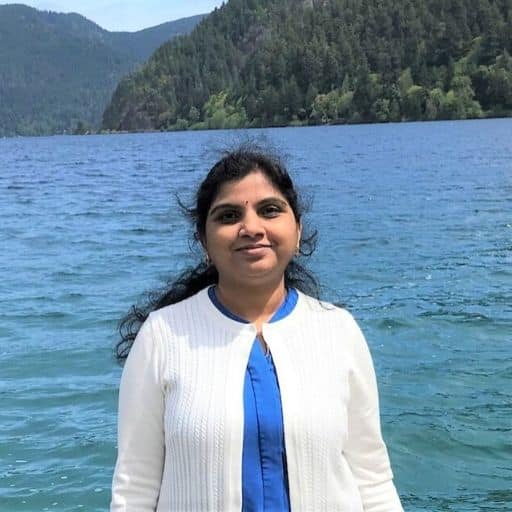 Howdy Folks, thanks for stopping by my blog.
I'm Swati, a proud mom, dedicated side hustler, full-time blogger, and a recognized millennial work-at-home expert. My expertise has been featured on esteemed platforms such as Forbes, CEO Blog Nation, Referral Rock, Vital Dollar, Databox blog, and many more. I have embarked on this incredible journey to share my firsthand experiences in the world of online income generation and to assist all of you in earning money from the comfort of your homes.
Join me in my mission to revolutionize the way we make money and achieve financial freedom. Trust me, it's not as challenging as it may seem!
Together, let's explore the boundless opportunities and pave our paths towards a prosperous future.