Are you on the lookout for affordable, convenient online courses for jobs to help boost your secondary income – check out our selection of top-notch programs?
Almost 2 million Americans quit their jobs every month. The #1 reason being the boss, then come stress and long work hours.
Today's internet has opened a plethora of opportunities to all those wanting to escape the rat race and make money from home. No wonder, remote jobs offer the flexibility to work anywhere in the world.
Since you are your own boss, you can decide which clients to work with and what projects you want to work on. Some of these high pay online jobs help you generate a full-time income — even if you have no prior experience.
Yes, there are plenty of online jobs waiting for you. And, with a bit of sweat equity, you can even build a business that allows you to work from home (or anywhere really!) that offers freedom and flexibility.
If you have the willingness to learn and the zeal to triumph you can reach great heights in no time. Experience is not required to get into these remote jobs. You get paid as soon as you procure your first client.
10 Online Courses for Work at home Jobs
Today, I'm gonna list out the best online courses for work-at-home jobs that anyone can take without any prior skills, especially if you are looking for a career change or development.
It doesn't matter if you're a stay-at-home mom, a retiree, a millennial, a college student, or an employee who hates their 9-to-5 desk job, you can still work from home and make extra money.
I hope this post will answer all your questions. Keep reading and sign up for the FREE resources mentioned here!
Not to forget, the paid versions of these courses will serve as a roadmap for building a successful work-from-home career. Some even provide fullfledged training and certification with access to a private Facebook group where you can chat about your learning experience with fellow learners & coaches that are willing to help out in times when just talking is not enough!
Avg Earning Potential – $36,000/yr
Do you have the ability to spot errors with ease? Do you frown at the sight of misspelled words?
Then, Proofreading is the perfect fit for you!
General proofreading transforms this skill into a money-earning side hustle. Proofreaders are always in huge demand nowadays. As per Glassdoor, the average earning of a Proofreader is around 36,000/yr.
Caitlin Pyle, a successful freelance proofreader and owner of Proofread Anywhere makes a full-time income proofreading from home and on the side.
She clearly explains the motive, skills, and tools needed to become a freelance proofreader in her free 76-min workshop.
Her signature course – General Proofreading: Theory and Practice™ (GPTP) includes 40+ lessons spanning 8 info-packed modules delivered 100% online via worksheets, handouts, video, and text.
Ready to start your freelance proofreading hustle?
Related Read: How this MOM (Caitlin's student) makes $2,700/mon proofreading from home.
Want to learn more? Check out this ultimate beginner guide for everything you need to know to become an online proofreader.
Avg Earning Potential: $36,000/yr – $45,000/yr
Transcription is yet another in-demand remote job option that fits around a schedule. If you please to make money on the side from home, it's indeed a great option. Whether you are a student, stay-at-home parent, employee, or anything transcription is an amazing side hustle.
So, what does a transcriptionist do?
In simple, transcription is converting audio or video files into text documents. Speaking of skills, all you need is efficiency, good typing speed, and good knowledge of grammar. Most of the resources are easily obtainable on the internet.
Here's one such popular online course for aspiring transcriptionists:
Janet Shaughnessy, a professional transcriptionist, owner of Zoom Transcription Services, and TranscribeAnywhere for the last 10 years teach everything you need to succeed as a transcriptionist.
She covers three types of transcription jobs – General, Legal, and Medical. While the average median annual income for a general transcriptionist is $45,000. Legal and medical transcriptionists can earn around $60,000 or more.
Interested in becoming a transcriptionist?
Related Read:
Avg Earning Potential: $35 – $80/hr
Bookkeeping is a high-paying work-at-home job that isn't as sophisticated as it sounds. Having a financial background or being an accountant is an added bonus but not mandatory at all.
Want to GET PAID WELL, become a bookkeeper, and build a thriving career?
I highly recommend you sign up for this FREE 3-part video series by Ben Robinson and learn the essentials needed to become a successful bookkeeper. The instructor of this course has successfully coached 8,000+ Bookkeepers so far.
Most of them now earn a full-time income. Some even command $125/hr in just 6 months after taking his course. Yes, you heard me right!
For instance, this woman makes $500/day as a part-time freelance bookkeeper. You can also achieve the same, create your own 6-figure success path, uncover the roadblocks, and get results fast! How cool is that?!
Here's a quick glimpse of what's included in his free intro series:

Class 1 – Why Bookkeeping Rocks?

Class 2 – Your Recipe For Success

Class 3 – Start Your Biz + Get Your First Client
Also, gain free access to surprising techniques, case studies, and life-changing success stories of various bookkeepers.
Avg Earning Potential: $25 – $100+/hr
Are you an aspiring audiobook narrator? Are you exploring the world of voice-overs? Are you investigating a work-from-home career?
A well-trained VO artist can make between $25 – $100 an hour.
This free mini-course will answer your questions as it explores the world of voice-overs. Get an inside look at the field and decide if you're ready to learn more.
Just click this link to see this terrific program Julie is offering for free to see if this is a good fit for you.
Avg Earning Potential: $16 – $40+/hr
The demand for virtual assistants keeps on increasing day by day as technology advances further. Startups and entrepreneurs are always on the lookout for Virtual Assistants who can help their businesses grow.
Companies and brands are ready to pay a decent sum for skillful Virtual Assistants.
Luckily, this job doesn't even need a degree if you possess – Good communication, confidence, and multitasking skills. Still Skeptical? This post and this post are solid proof of how one can make a full-time income as a VA while still staying at home.
Becoming a virtual assistant is easy, and it requires zero experience. Many successful virtual assistants that I know of, began their journey right here.
If you wish to do the same, don't wait anymore. Here are 275+ VA Services you can offer to become a Successful Virtual Assistant from Scratch.
Not to forget, Fully Booked VA can help mold your career, launch a business, and thereby make a living staying at home.
Avg Earning Potential: $20 – $100+/hr
Do you want more control over when you work, what you do, and how much you earn? Then, freelancing is the perfect option to choose.
May it be, freelance writing, freelance proofreading, freelance transcription, you'll have full control of your work hours.
Freelance writing is an evergreen field and suits you best if you are good at writing. The best part is you pick the clients, and you can do as many projects as you desire.
What if, you want to become a full-time freelancer without any prior experience or degree. Creating an Upwork profile won't help you right away, you'll need to learn the skills needed to market yourself.
This free course covers everything in detail and will help you get paid to write online so that you can earn an income as a writer.
Want to learn everything in one place? Elna Cain, a prominent freelance writer (who charges $1,200 per post) has designed the perfect course with a solid, proven strategy to help you become a well-paid writer…in just a few short weeks – Write Your Way to Your First $1k!
Learn to create a portfolio that actually gets clients, how to craft a list of template proposals, and every other component you'll need in order to start your freelancing career right here>>
Avg Earning Potential – Unlimited!
Are you ready to FINALLY get your

investments

in the right direction? Or maybe you're already making money but are looking to make your

investment

strategy EVEN better so you don't lose all your money in the next market crash…
Ready to Make Your Money Work For You?
Then, you are invited to attend this free masterclass by my friend, Kiana Danial.
She is a professor of Wealth Management at Baruch College in New York and has a decade of experience in the forex, stocks, and ETF markets. She started trading during the 2008 market crash, and doubled her initial

investment

within a month, while the rest of the market was LOSING money.
Since then, she has continued educating herself in everything finance, developing the best

investment

strategies and financial plans that bring results for herself and for my clients.
Luckily, Kiana will be revealing to you the exact strategies she uses for her own portfolio and her students in this exclusive free webinar. You'll learn how to:
Make more in one day getting their money to work for THEM, than they can a MONTH working a 9-5 job.

NOT having to stick to their screen and analyze the markets all the time

Start with A LITTLE initial investment
Plus – You'll Get A FREE copy of her trading hacks e-book just for signing up today!
8. Digital Marketing Course
Avg Earning Potential: Unlimited
Looking to pick up highly paid freelancing skills?
Digital marketing is a trending option for small businesses and website owners who don't know where to get started. There is an increasing demand for this skill that's not going to fade up anywhere near.
If you want to learn digital marketing skills to build your career? Whether you want to grow your business or that of your clients, wait no more. Join 200,000+ students in this bestselling digital marketing course on Udemy!
With over 20 hours of training, quizzes, and practical steps you can Go from Beginner to Advanced – This is the most comprehensive digital marketing course available. It covers SEO, YouTube Marketing, Facebook Marketing, Google Adwords, Google Analytics, and more!
By the end of the course, you will know how to define your audience, set up a website, and be driving traffic from all the major marketing channels.
---
Interested in learning more about freelancing? Check out Micala Quinn's revolutionary program Overwhelmed to Overbooked.
With over 600 mamas enrolled, Micala is changing what it means to be a working mom. And now it's your turn. Her 7-step, proven process to build a profitable business from home is open for enrollment – Get started with this free workshop!
---
9. Internet Scoping School
Avg Earning Potential: $30,000 – $50,000 per year
Have you heard of Scoping before?
A scopist is quite similar to editing. Your job is to proofread and edit transcripts for court reporters. Excellent punctuation, word use, and vocabulary skills are the only prerequisites.
This lesser-known work-at-home job makes it easy for you to get hired if you have the necessary foundation. On average, a scopist earns between $30,000 and $50,000 per year — sometimes more.
In contrast to degree programs that cost tens of thousands of ​dollars, scopist training is much more affordable. Internet Scoping School is one such solid training program offered by Linda Eveson (a professional scopist for over 35yrs) for aspiring Scopists. And, frankly speaking, this is the only scoping course that includes lifetime access to support and all content updates.
Check out these genuine student reviews for understanding the scope of this in-demand work-at-home job.
Interested in scoping?
Join her FREE 7-day scoping mini-course that will teach you how to make $3,000/mon as a scopist.
Avg Earning Potential: $75 – $300+/hr
Do you know, Search Engine Optimization is a lucrative job with never-ending demand? While an average SEO consultant charges $75-$100/hr, experts charge between $300-$500 (or more) per hour.
Becoming an SEO expert requires you to be aware of On-Page and Off-page SEO that'll help a website rank #1 on search engines. The blogging background will help you understand SEO faster. Starting a blog isn't that tough and anyone can learn SEO with no degree or prior experience.
Mike Pearson of Stupid Simple SEO, created an amazing course that explains every detail of SEO in a friendly manner. The course only opens up only four times per year and 600+ bloggers have taken the course.
For Newbies, it is a thousand times better course as it is very well presented (step-by-step video guide) and easy to understand.
Not to forget, his website and FREE course are loaded with tons of valuable inputs and case-studies that'll greatly improve one's website's rankings. Many people who've taken this course including me are doing better with organic traffic.
Interested in becoming an SEO expert, sign up for his COURSE right here>>
Best Online Courses for Jobs
That's it, guys!
Have you taken any of these online courses for online jobs? If so, which one of these…
If you haven't, which one of these online courses do you prefer to take in 2022? Leave your suggestions in the comments below.
I'd suggest you sign up for at least a few, analyze, learn, and then go out to find your dream job!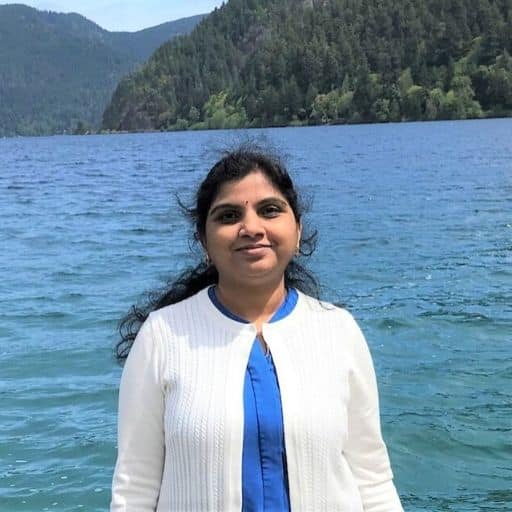 Hey Folks, thanks for stopping by my blog!
I'm Swati. I'm a mom, side hustler, full-time blogger and a millennial work-at-home expert featured on Forbes, CEO Blog Nation, Referral Rock, Vital Dollar, and Databox blog. I embarked on this impeccable journey to expose my online monetary experiences and help you all earn money from home. Come join my make money revolution and attain financial freedom – it's not as hard as you think!