Christmas is just around the corner, and you will be festooning the hall of your home with the Christmas decoration before you know it. It doesn't feel like Christmas until you start decorating!
Even if you already set-up your Christmas tree, there are still plenty of little decorative touches that can turn your home into a winter wonderland.
When it comes to purchasing Christmas decorations, you can go with some creative decorating ideas which can make your Christmas even more bright and charming.
Stockings, wreaths, and your classic well-decorated pine tree are voguish, but some little addons with them can make wonder in your decoration. Christmas decor is filled up with unlimited designs; you just need to get a little creative.
Top Home Décor Ideas From Etsy
To kick-start your creative ideas, fest your eyes with divine Christmas decoration ideas here inspired by Etsy and have a look.
1. Natural Christmas ornaments
This Christmas, give the gift of nature to your family and friends. Natural ornaments are made up of the maple leaves with the help of ribbon from the base and decorate with the white frost effects.
These Christmas ornaments will look amazing on your tree and can give as a gift to your friends as Christmas present.
This is best for indoor decoration, and each ornament approx 2 inches (6 cm) or 2,75 inches (7 cm) in diameter and will cost you USD 20.93.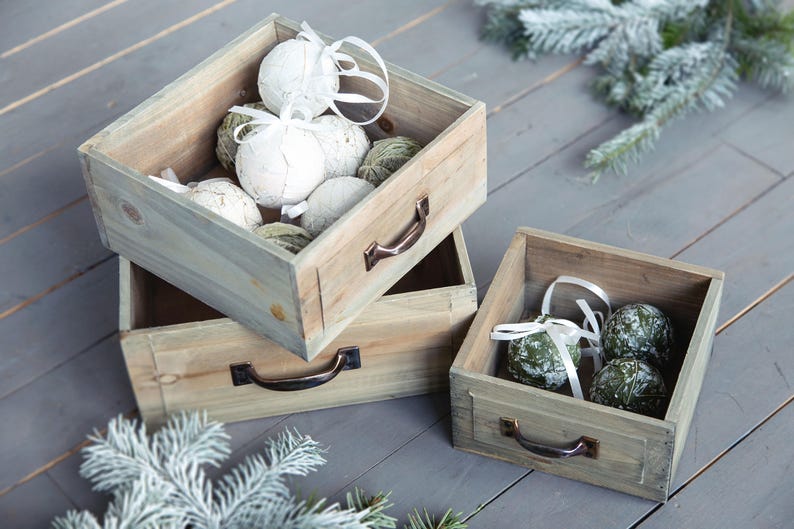 White snowflakes can do wonders for your Christmas decoration. The fantastic ornament is made from the glazed and clay on the side and the top with the shiny white glaze.
Different patterns are available for the snowflake and used as a perfect for the Christmas decoration. But different patterns of the snowflake and hang them on Christmas tree.
The size of the snowflakes is 9(31/2) and will cost you USD 22.73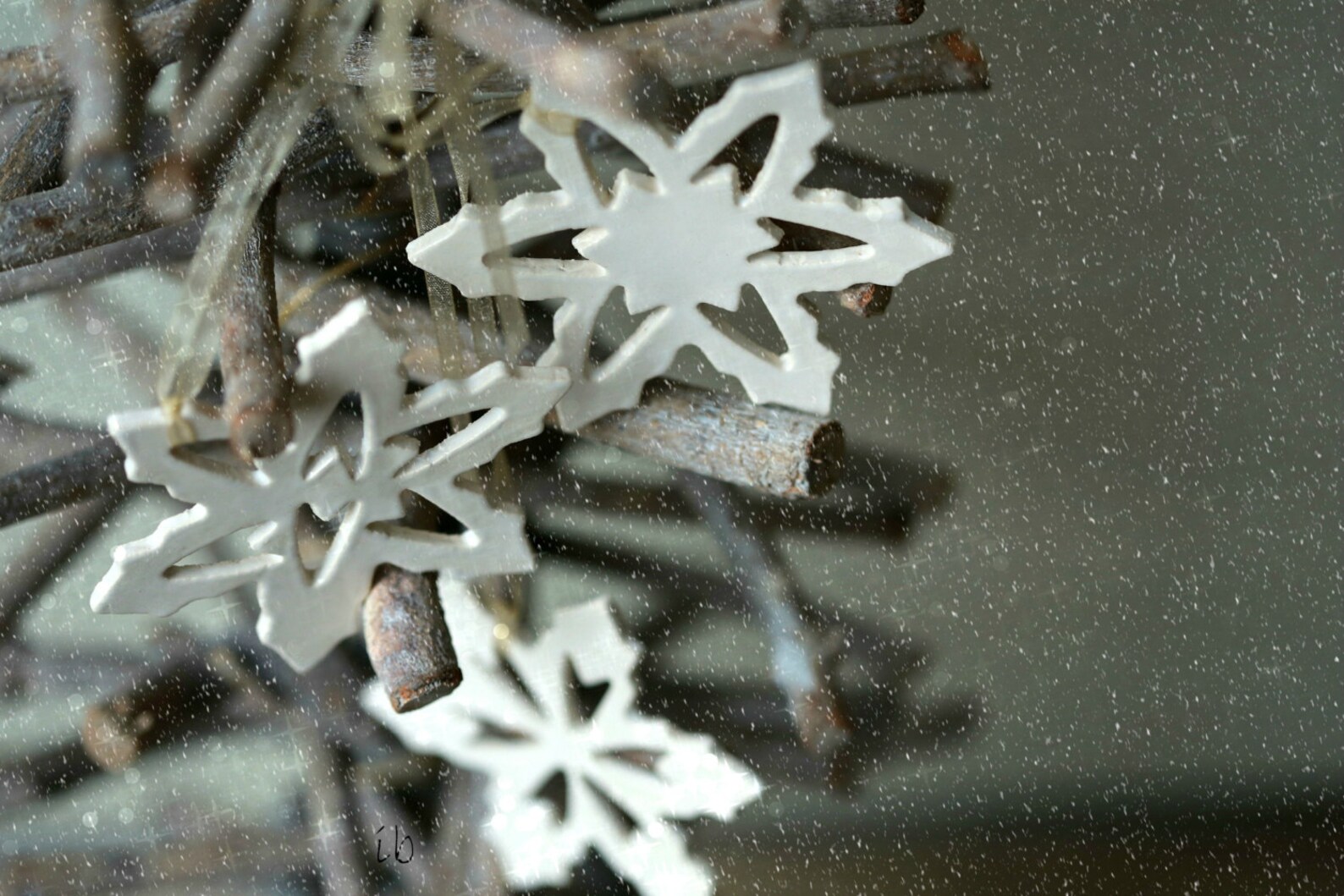 3. Corona Christmas Ornament
Spread the message of safety to your friends and family with the Corona Christmas ornament.
This pandemic quarantine personalized Christmas decor mask sanitizer ornament is hand made 2020 pandemic themed Christmas ornament is best to decor your tree. As it comes with the names and a short message of safety.
Each name will highlight the hat of the elves and the year 2020 on the toilet paper roll, and you can give a personal Christmas message on the bottom white paper. This comes with a cost of USD 15.25.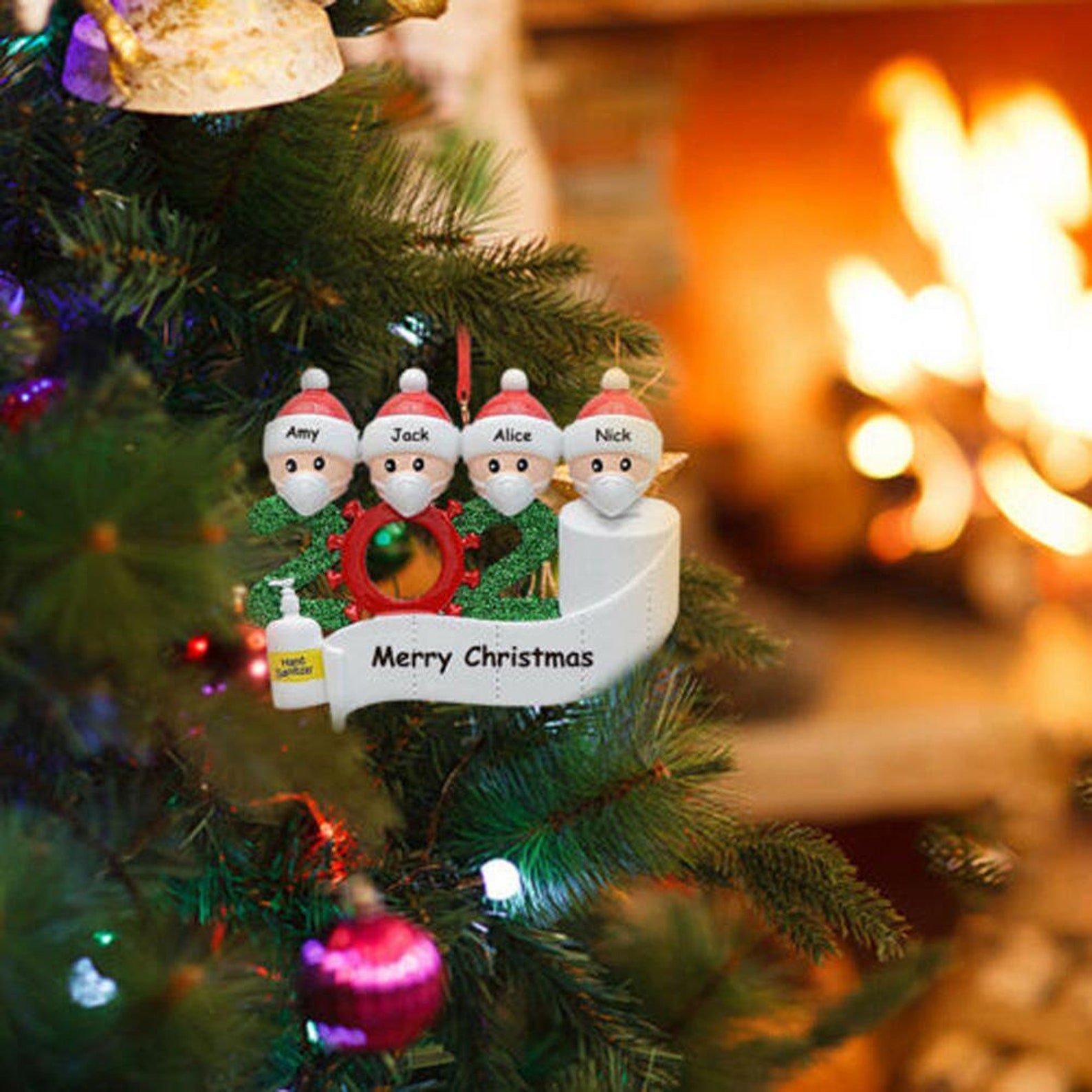 4. LED Window Curtain Lights
Use white and warm energy-efficient waterproof twinkle curtain lights for your home decor and let your Christmas party dazzle like stars.
These come home decor curtain lights come with 8 modes settings; chasing/flash, combination, slow fade, in waves, slogs, sequential, steady on, and twinkle/flash.
The lights are easy to use simply just plugin them and unplugged for power on and off. These led curtain light will not cost you more than USD 17.49.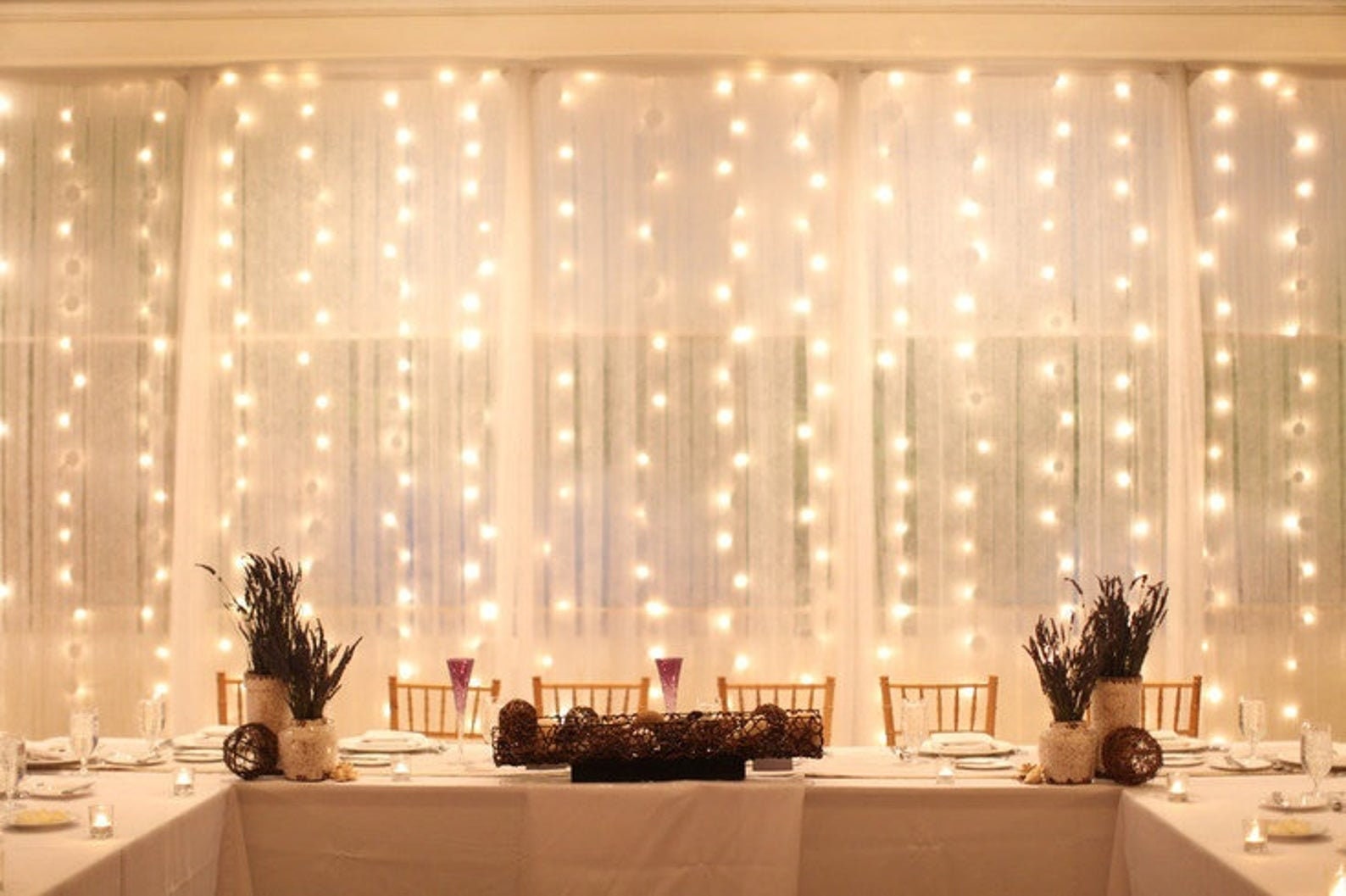 5. Hanging Christmas Tree Pine Cones
Another best decor idea you can use for this Christmas is hanging Christmas tree pine cones. These pine cones with the white painted pine tips look incredible on your tree ad if it snows.
These are some of the nicest ornaments to hand on a Christmas tree, or you can hang them anywhere you like. The size of pine corns will be 1.97 inches and comes with a cost of USD 9.45.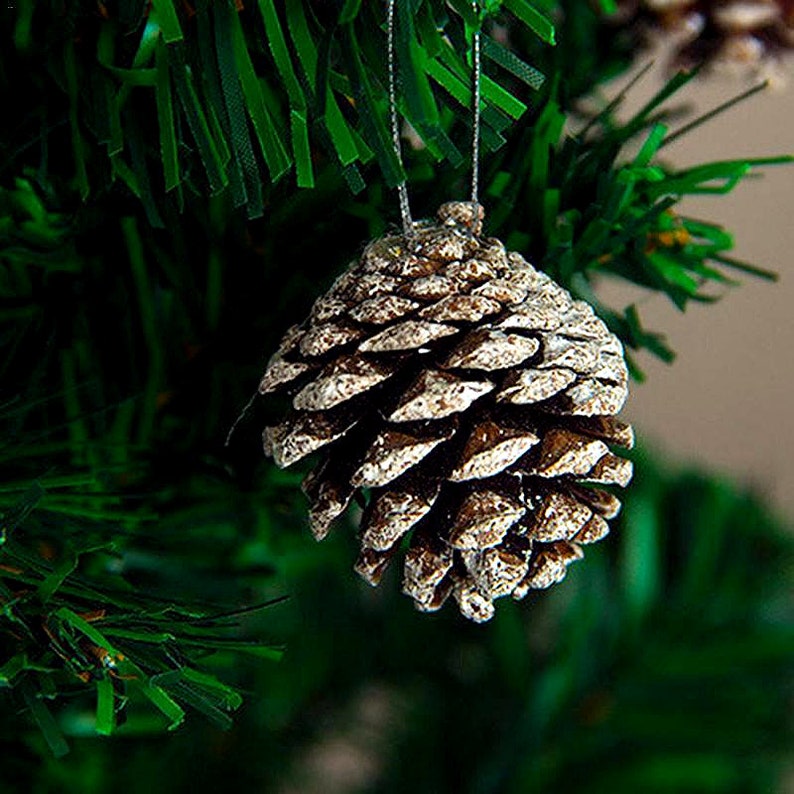 6. Artificial Hanging Mistletoe
It has been said that kissing a mistletoe will bring peace, health, strength, love, and fertility. So using this hanging mistletoe will be a great idea to use as in your Christmas decoration.
This can be used over a door as a decoration and can be used to give as a gift to wish luck to your closed one. Apart from Christmas, these can also be used as holiday party decorations. It comes in size – approximately 5″ T x 4″ W, and the purchasing cost will be USD 19.95.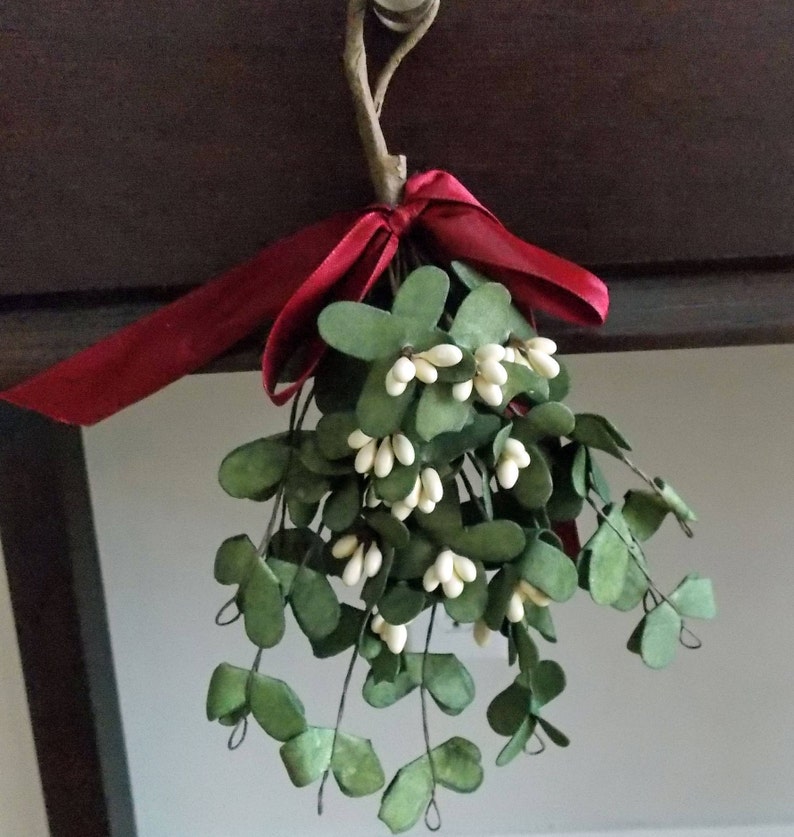 7. Nativity Creche Stable Reclaimed Barnwood
Decor your home with the handmade creche in reclaimed barn wood! This is the best way to display your native collectibles or willow tree. Made with wood from an old Oregon barn, this can be the most suitable decore item to adore.
A white hanging start is a plus, which makes this perfect for Christmas decorations. Its approximate dimensions are 7.5″ (d) x 15″ (w) x 14″ (h). And you need to pay USD 128.00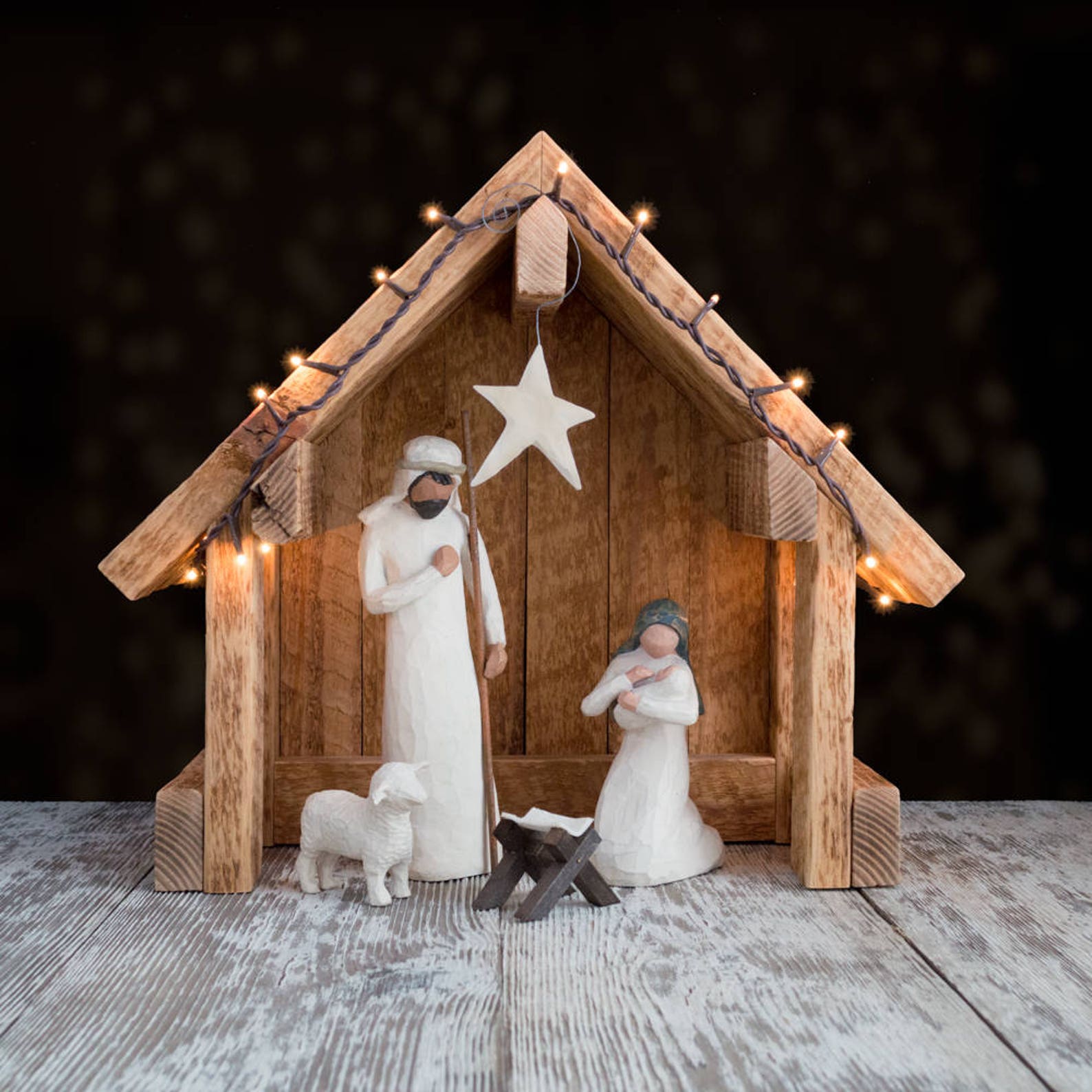 8. Large Pink Candy Cane Balloon
A pink candy cane balloon in the middle of your green Christmas tree can do wonders for your decoration. Having a Christmas with colors are trendy these days.
This not only uplifts the mood of yours but can also provide a unique charming look to your tree. Also, candy ballows adore kids the most, so adding this in decoration can cheer the mood of the kids.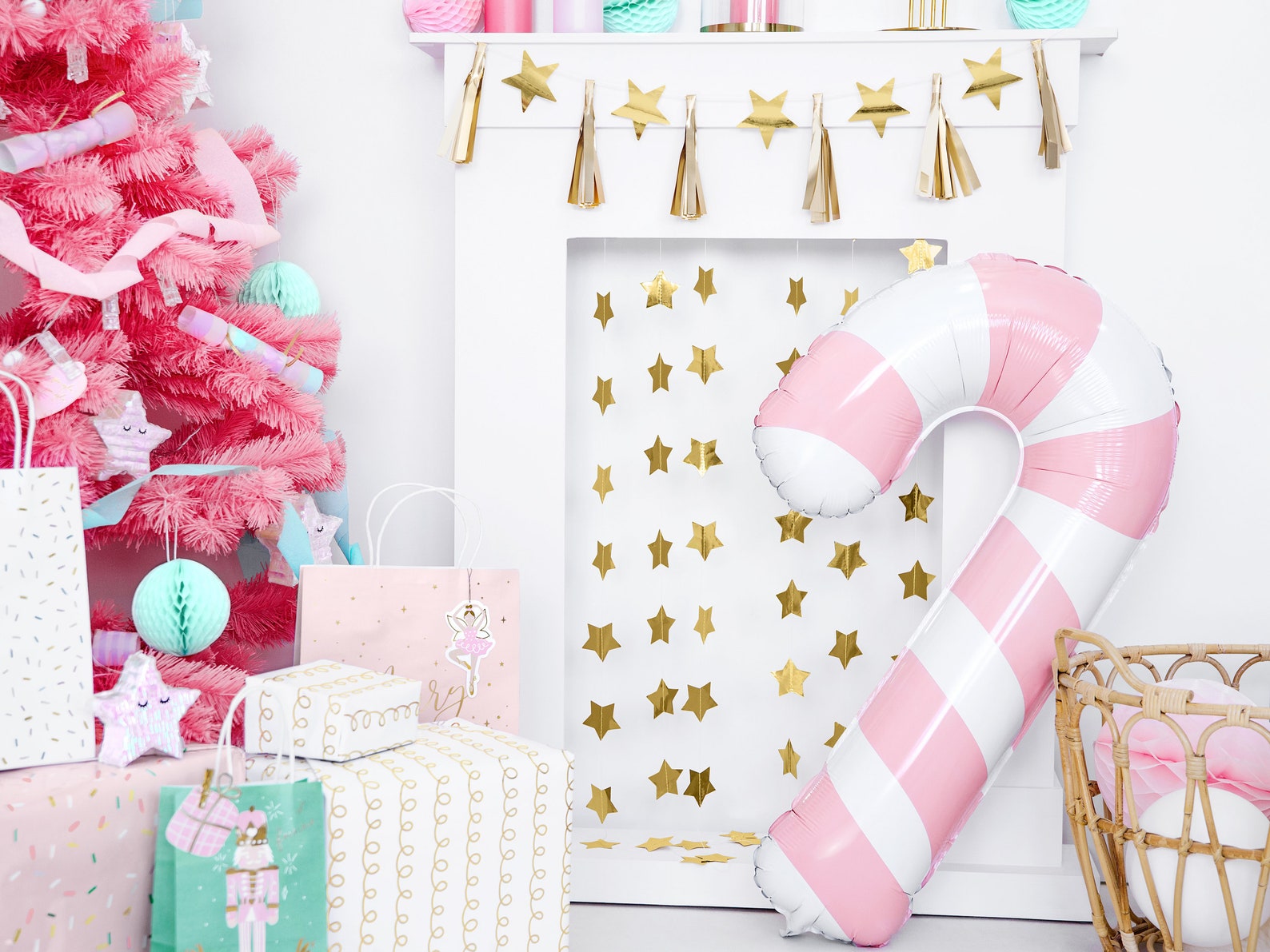 9. Christmas Garland
Christmas without garland sounds like Christmas without gifts, which is totally not happening. Graceful wintry garland consists of white/black buffalo plaid ribbon, black along with the green and white check borders wired edge ribbon and green metallic centered ribbon.
These are best for many uses: Christmas decorations, Christmas decor, swag, table runner, etc. It comes at a cost of USD 28.95! Check out these fantastic Christmas garlands right here.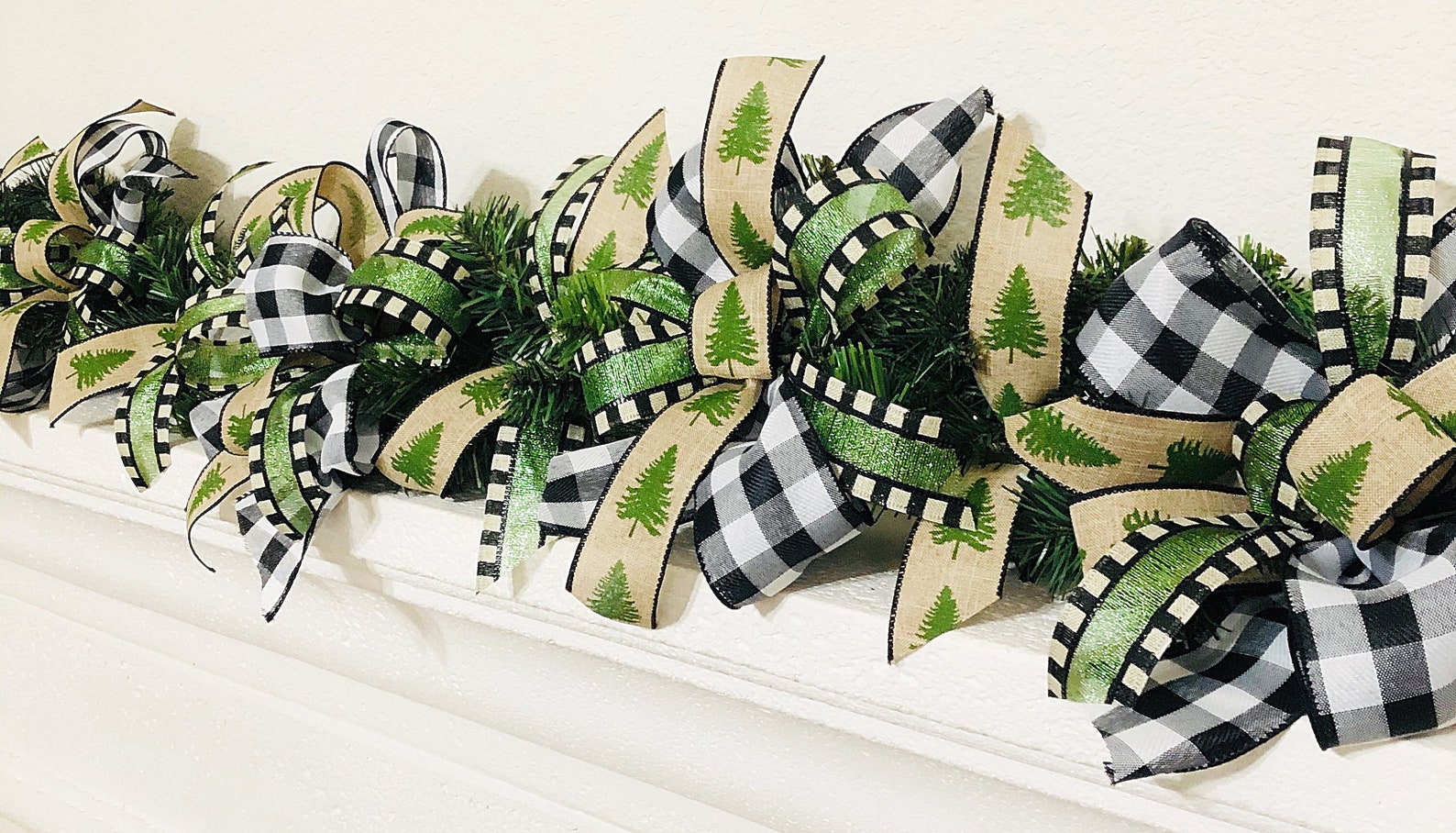 10. Felt Ball Garland
Nothing is better to decorate for Christmas than a garland made with felt peppermints, balls, and cotton twine. Made with the felt balls and peppermint, this garland would be perfect for decorating a bookshelf, mantle place, or holiday parties.
A felt ball garland is an eco-friendly, versatile, and reusable decoration that adds a stunning touch to any environment or occasion.
There are a plethora of colors available like Red + white + Peppermints + Apricot + mint (6 of each color for a total of 30 felt balls) and costs USD 18.95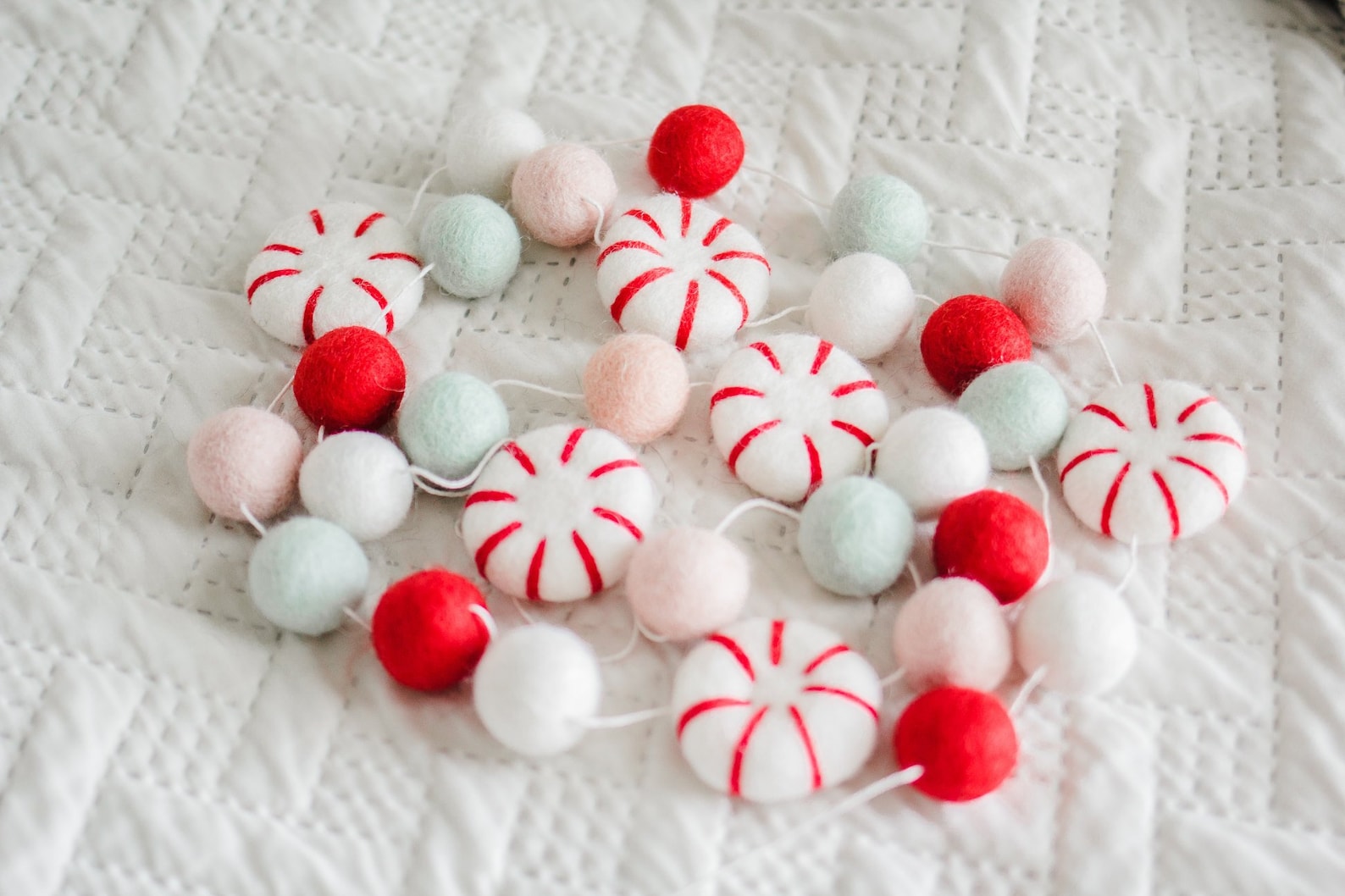 11. Paper Star Garland
Another thing you can add to your Christmas decoration is paper star garland. This is ecological, recycled, biodegradable, and quite popular for decoration. The three layers of stars are attached to form the stunning 3D aspect.
You will get 150 cms of height to decorate your Christmas the way you want. This nice-looking garland can be easily purchased for USD 27.19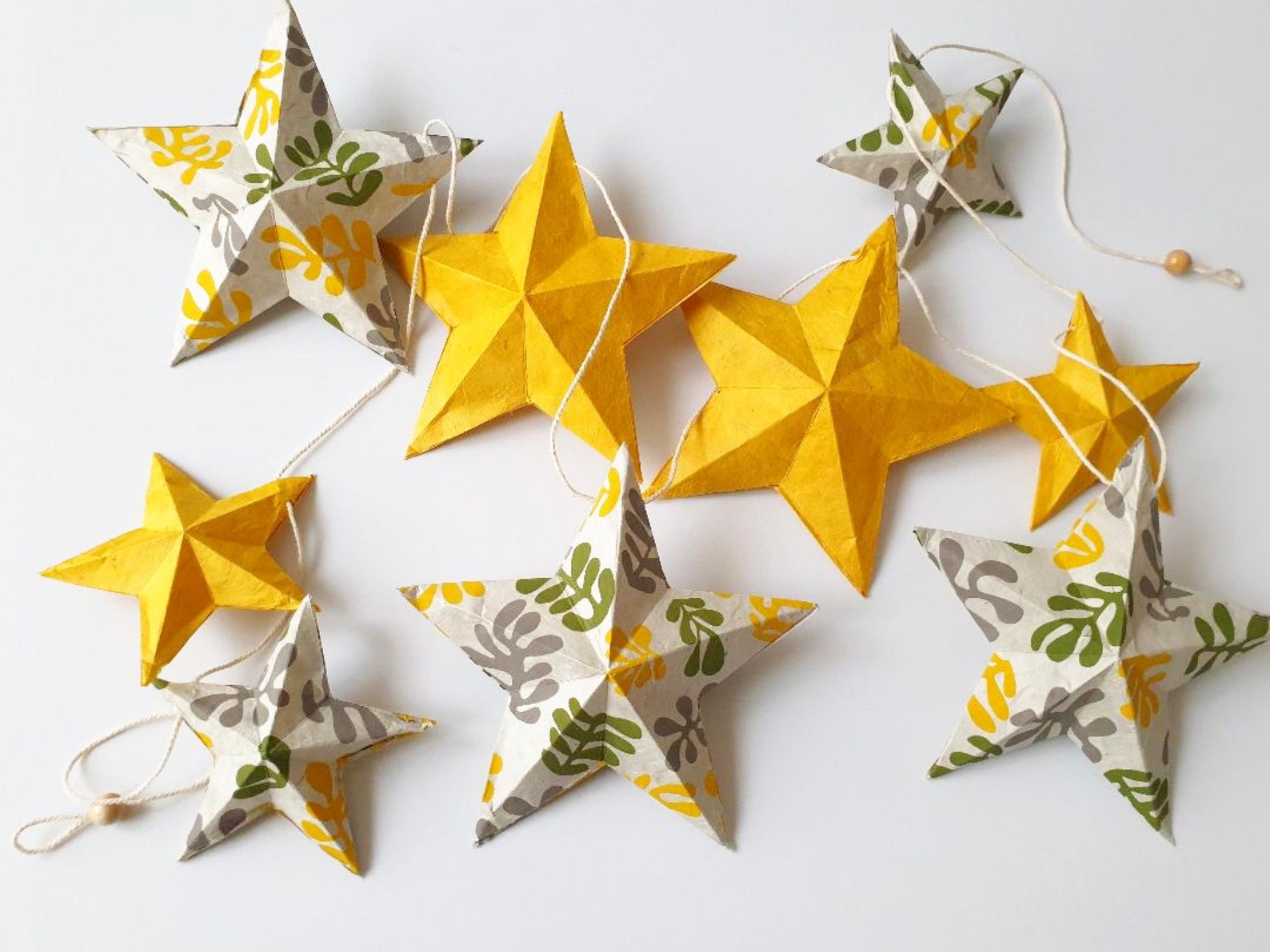 12. Christmas gnomes
Gnome toys are considered the best winter and Christmas decorations. It's an art doll in a Christmas hat which is good for home decoration as well as can be used as a perfect gift to give.
It comes in different sizes and designs and is easily affordable at US$ 72.00. Choose the design and size according to the choice and requirement and place anywhere to complete the decoration.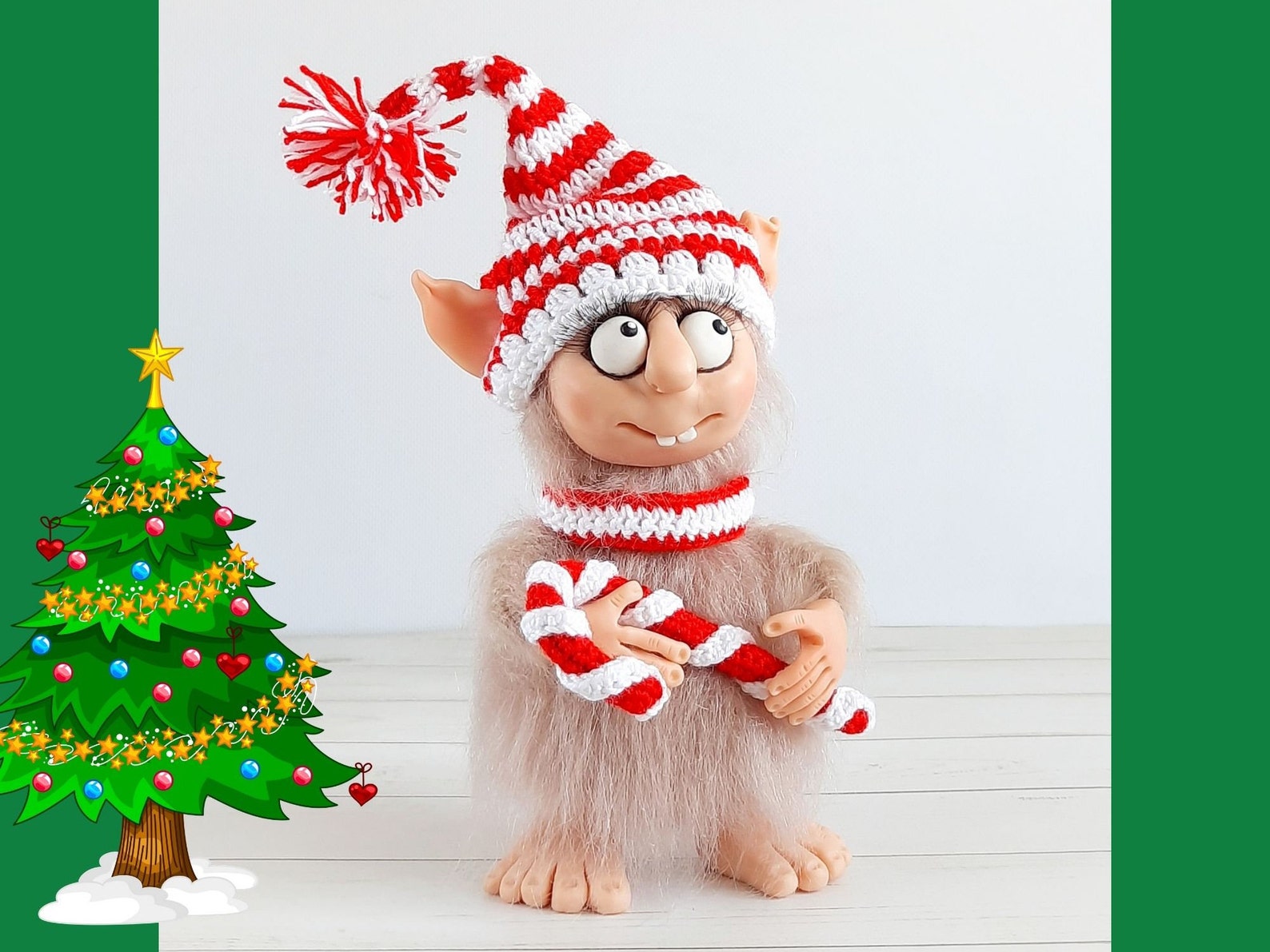 13. Family Personalized Wooden Reindeer Garland
This handmade personalized wooden Christmas bunting makes the best Christmas decor gift or piece for you. This garland comes with a long string and can be hanged on the door or the windows of your home.
The length of the string depends on how many renders you have added to your order. Each render is placed approx 10 cm gap between each other.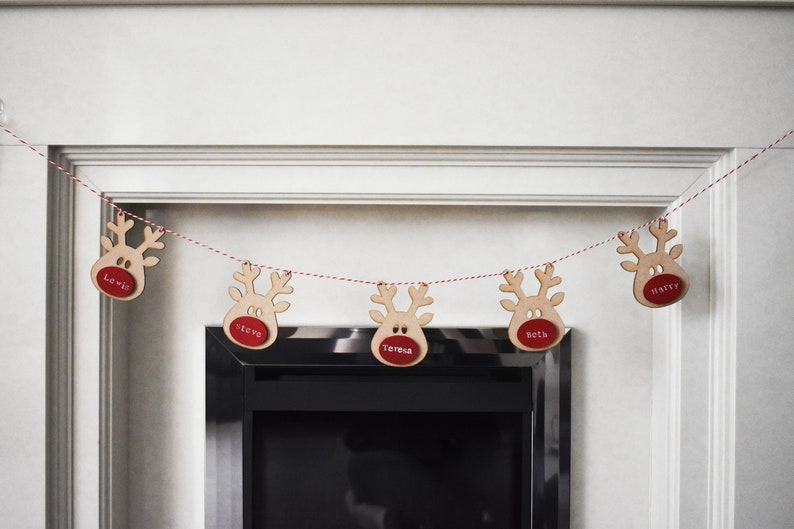 14. Girl and Dog Christmas Ceramic Ornaments
Design your own Christmas decoration with some traditional or funky touch to suit your unique style. A suitable set of heirloom can give a decent and some traditional look to your Christmas decoration.
These ornaments are attached to the tree and are easily manageable. These types of ornaments will come with a solid one-piece construction, which means no sandwiched or glued materials to wear out or fall apart. Get the decor here!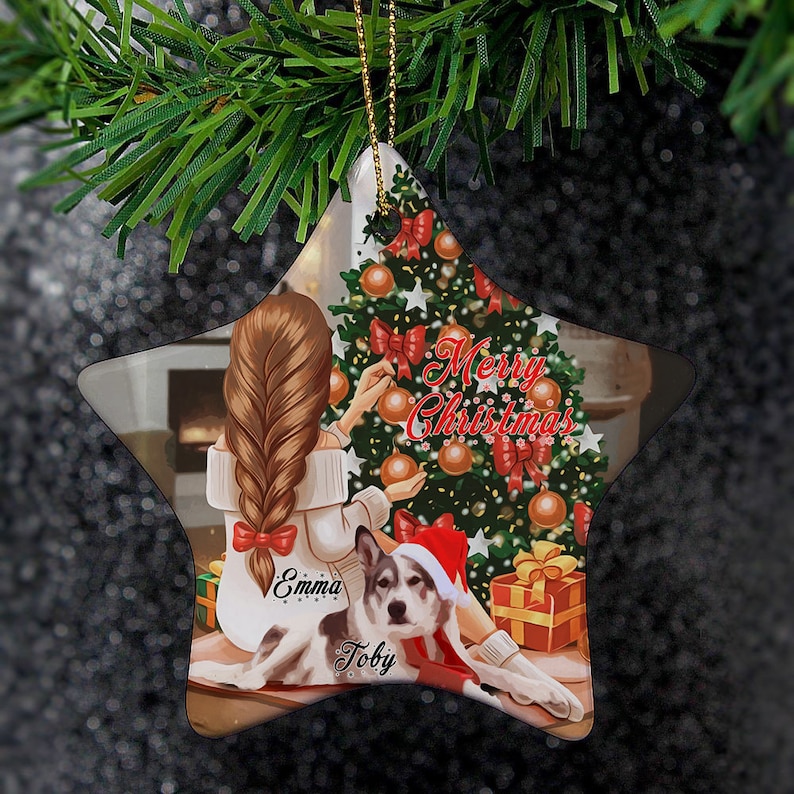 15. Traditional Vintage Christmas Bunting & Ribbon
Want to give some traditional look to your Christmas decoration?
Then, this traditional vintage victorian is the one for you! These are 12 to 15 flags laser printed onto a quality 300gsm card, and the reverse of each flag is on plain white paper, which gives a complete traditional look to your decoration.
You can get vintage Santa flags as well as Christmas flags. Each flag will have pre-cut holes for you so that you can easily thread them. Moreover, these flags are kind of affordable (USD 6.20) and come approx—18 cm x 13cm at the widest points.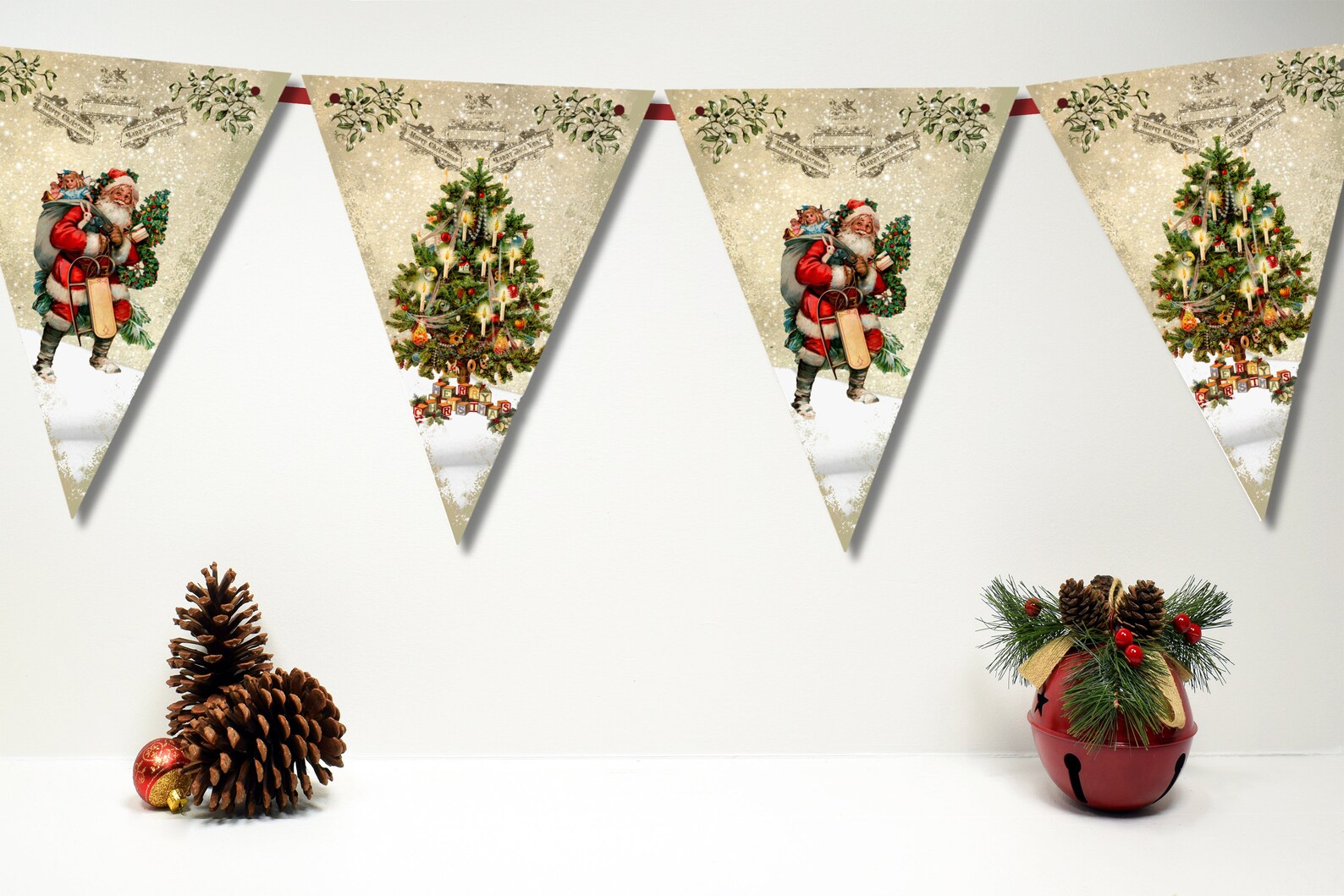 16. Tier Tray Decor
Made up with pine wood, the tiered tray is tray can give different words to your Christmas decoration. You can place the tray of side or middle tale at your home and can decorate it with some little Christmas caps and toys.
Adding led lights can change the entire look of the tiered tray. You will get these trays in different designs and can modify them with your creative decorative ideas. Don't need to worry about the cost because you will get this easily at USD 10.00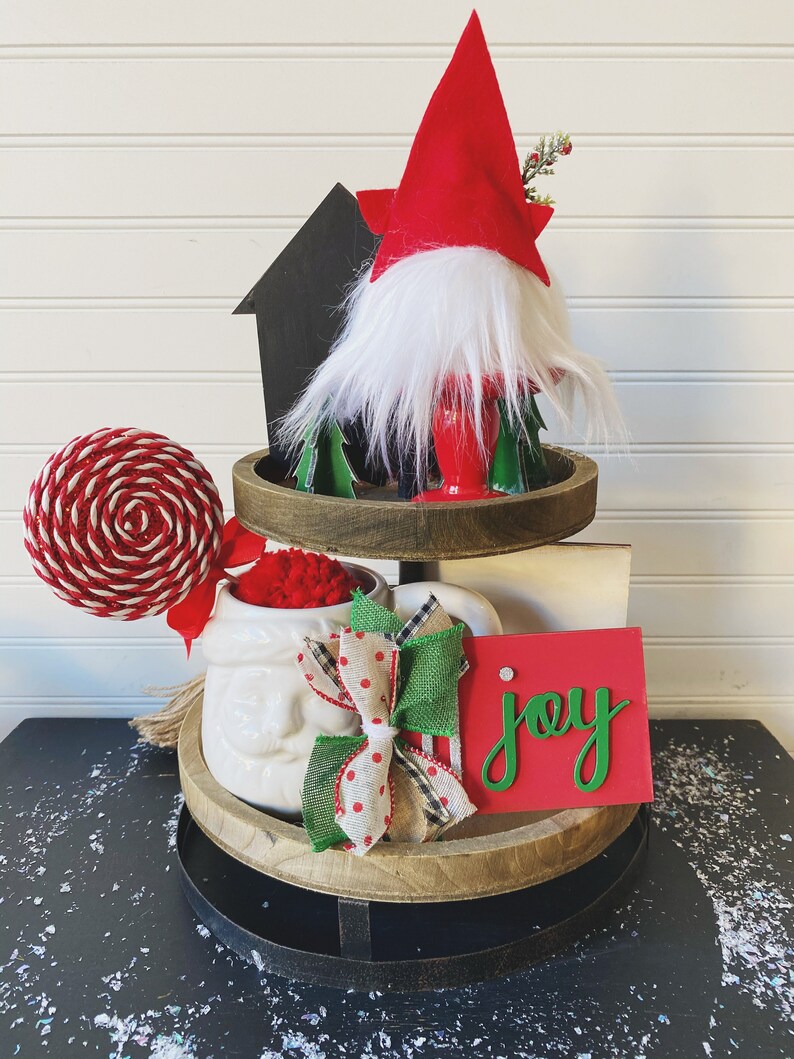 17. Christmas Santa Sleigh
Give your decoration some elegant look by adding Santa Sleigh in your decoration. It offers a very nice appearance of shadows and can make a very nice addition to your home decoration.
You can display this Santa sleigh anywhere in your house; rather, it is on top of a door frame or your window. This gives a beautiful and graceful touch of class to your Christmas decoration and can be easily found anywhere at a nominal cost.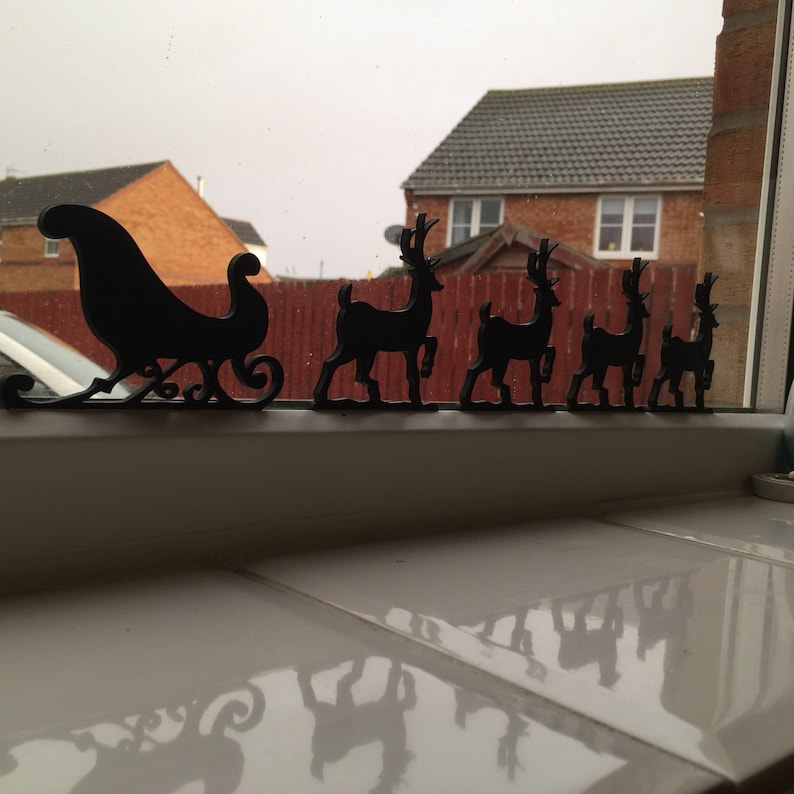 18. Black & White Flannel Buffalo Plaid Christmas Ornaments
Give stunning style to your decoration with the plastic shatter-proof ornaments, which can give a great look to your Christmas tree.
As the name indicates, these balls are covered with stylish black and white fabric and will last long because mostly these balls are not made with glass and can be easily stored. Get them right here!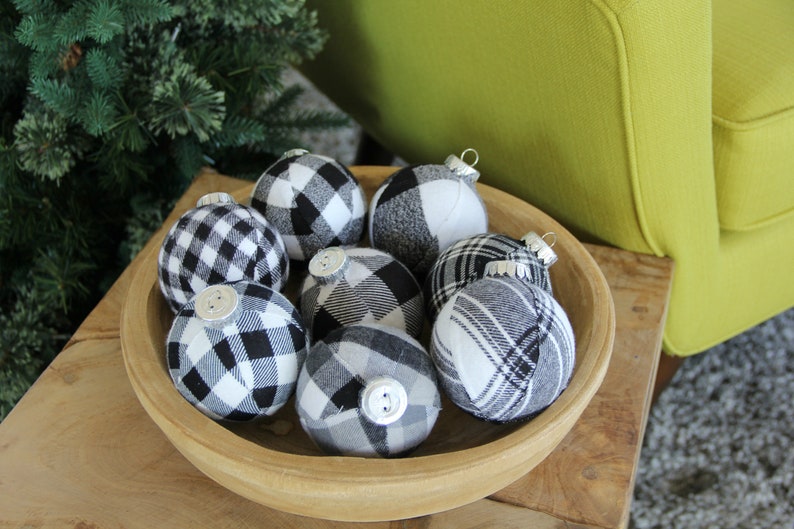 The Takeaway!
Celebrate the beautiful festival of Christmas with full pomp and show. We are sure these unique ideas will highlight your home in the best way. Hope you enjoy using them for your ultimate Christmas celebration!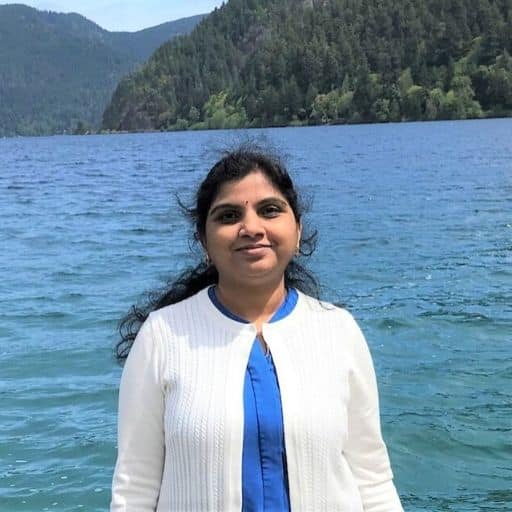 Howdy Folks, thanks for stopping by my blog.
I'm Swati, a proud mom, dedicated side hustler, full-time blogger, and a recognized millennial work-at-home expert. My expertise has been featured on esteemed platforms such as Forbes, CEO Blog Nation, Referral Rock, Vital Dollar, Databox blog, and many more. I have embarked on this incredible journey to share my firsthand experiences in the world of online income generation and to assist all of you in earning money from the comfort of your homes.
Join me in my mission to revolutionize the way we make money and achieve financial freedom. Trust me, it's not as challenging as it may seem!
Together, let's explore the boundless opportunities and pave our paths towards a prosperous future.