In this article, we shall be looking at slow-paced jobs, more precisely, slow-paced low-stress jobs.
As you may know, in today's world, people who work in fast-paced environments – where they often need to juggle multiple projects at once – seem to be the ones who earn the most.
While this is to be expected, it doesn't mean that you have to stress yourself out to make it in life.
And that's what this post is all about. If you like working at your own pace and in a pleasant environment, there are jobs for you.
These are the kind of work opportunities best for busy moms and retirees. And just so you know, I'm talking of low-stress jobs that pay just as much as you would expect from a busy and fast work environment.
Before we get to specific slow-paced and low-stress jobs, let's start with jobs in slow-paced environments.
Slow Paced Work Environment Jobs
Well, you don't have to be a highly sensitive person [HSP] or an introvert to desire slow-paced jobs.
However, it doesn't mean that some people don't crave pressure and fast-paced environments, but I'd bet that, if you are like me, a quiet workplace is a dream.
Now, for those of you who are looking to decide on a career based on a slow-paced work environment here are some ideas for you.
1. Medical Lab Technician
[Average salary: $54,180 per year]
As a medical lab technician, you will work as a team but with specific roles, which means few interactions. And with that, it makes our cut for the least stressful jobs.
To get started as a medical lab technician, you will need a degree or a certificate qualification in Clinical Laboratory Science or Medical Laboratory Technology.
In most states, you don't need a license, but if you get a certificate from The American Medical Technologists or The American Society for Clinical Pathology, that could be a plus in your career advancement.
This role also requires continuous education for emerging lab technologies to help broaden your future career options.
2. Archivist
[Average salary: $54,150 per year]
An archivist's work is to appraise, process, preserve and catalog important records and valuable documents that are rich with history. In this position, you will mostly work with photos, manuscripts, old motion picture footage, and vintage maps.
Most archivists have a specialty in a specific historical period. This helps them understand the context of documents they may be working on better. You will need at least a master's degree in a related area of study to work in this field.
For where to work, you may find yourself playing a supporting role in museums. Also, you may work with the public through various outreach programs.
3. Drafter
[Average salary: $57,960 per year]
A drafter is responsible for converting engineering or architectural designs continuously using the software. Most of these specialists work in a slow-paced work environment.
During the drafting process, one might have to make extra changes to their files to make rendering possible for the client. To become a drafter, training from a technical school is needed, or an associate degree in a related field.
You will find yourself working in an office most of the time. However, occasionally you might be needed to work from the field to understand a particular project in depth; but even then, you will mostly work alone.
Also Read: 25 Side Jobs for Engineers
Slow Paced Low Stress Jobs that Pay Well
If you are thinking about finding a low-stress high-paying job, there are many opportunities in different fields, including freelancing. Here are some highlights of low-stress jobs with high pay.
4. Freelance Photographer
[Average salary: $41,280 per year]
Imagine taking photos and getting paid? It is an adventurous and exciting career path. As a freelance photographer, you are required to utilize your creativity to the fullest. And it's best to have an artistic flair that makes our reality more beautiful.
You will often be tasked with finding unique pictures turning them into artistic photos and selling them as digital assets. However, be ready to invest in high-tech cameras, and software like Lightroom. At the same time avoid using cracked software that may violate copyright laws.
You need enough money to be a freelance photographer- there is are no two ways about it, but you're guaranteed to live your best life when partaking in this career.
Corporate giants, as well as small startups, are always in search of freelance photographers. There is no minimum education qualification, but to stay ahead of the pack, a bachelor's or a certificate in Photography is advisable.
Additional Resources:
5. Food Technologist
[Average salary: $68,830 annually]
If you like food or understand how the food industry works, this may very well become your dream career. The job consists of doing research and analyzing food not only to improve the taste but also to enhance preservation for better storage and distribution. You get paid based on your ideas on how to sell an edible product and how to make it last longer on the shelves
This is a career that will work with other research and development professionals in the food industry. Together, you also ensure that your food products pass all government measures. And the best part is that you work in quiet and pleasant conditions.
Additional Resource: Get Paid for Your Recipes
6. Researcher
[Average salary: $81,838 per year]
A researcher needs maximum focus and attention. Thus, you may find yourself working alone for most of the time in this good-paying low paced job.
Even as a team, it not usual to find yourselves working as a group, at the same time, on a specific task. You will work in fields such as Business, Technology, Humanities, and Science, just to name a few.
A Bachelors Degree is enough to work in any of the research fields. However, if you want a more advanced role, then a master's degree will be ideal. Working in a university research department would be a good entry-level side job for a beginner.
Are There Any Slow-Paced jobs?
Have you been fired several times for being too slow? And you are now wondering if there are any slow-paced jobs? The answer is a definite YES! To help you, below is a list of jobs for slow-paced workers.
7. Funeral Directors
[Average salary: $54,100 per year]
As the name suggests, the work of a funeral director is typically to help the family of the deceased plan the best send-off. The works involve preparing documentation, planning, dealing with government officials in the state, and arranging the burial ceremony.
Knowledge of different religious practices is needed in this field. The reason being that religion heavily impacts the ceremony service. Additionally, a degree in Mortuary Science may be required or a different accreditation in a related field. As a funeral director, you'll work at a funeral home.
8. Animal Caretaker
[Average salary: $26,080 annually]
Do you enjoy working with animals? If so, a career as an animal caretaker is there for you. In this role, you get to interact with animals, bathe, groom, and feed them to make their lives better.
What do you need to qualify as an animal caretaker? You will need a high school diploma or some vocational training in pet care.
On the other hand, if you want to make a career forward step such as an animal trainer, most employers require a bachelor's degree in Animal Science or Biology. Also, a degree in Animal Psychology may be enough to work in certain positions.
Most importantly, the job allows you flexible hours and you get to set your own rates. If you prefer a side job, take a look at platforms such as Rover to gain experience.
Best Slow Paced Jobs For 2022
Earlier, we discussed some general slow-paced jobs, but now, let's look at the best in the category. In this particular topic, I'll help you pick good-paying slow-paced jobs. Here you go…
10. Landscape Designer
[Average salary: $70,630 per year]
In this career path, work opportunities will always be there. This is why landscaping features among the top jobs for single moms.
Most landscape designers start at a golf course or local landscaping company. With experience, you can then start your own landscaping business. To be taken seriously, you need a bachelor's degree in Plant Biology, Horticulture, Landscape Maintenance, or any related field.
If you meet all of their requirements, The Association of Professional Landscape Designers will get certified.
11. Dietitian
[Average salary: $61,573 per year]
A dietitian helps individuals or families live healthy lives and meet their health-related goals. With a keen trend of eating foods rich in vitamins and minerals, dietitians can help with weight management, meal planning, and other food-related issues. To make your work easier, you should also be appraised on platforms such as Sweatcoin that pay people to stay healthy.
12. Mechanic
[Average salary: $44,050 annually]
Becoming a mechanic is a great career path for people who want to put practical skills to use. If you want to be one, follow these steps
Complete your high school education and get a GED
Enroll in a degree program or certificate in Automotive Engineering
Getting certified by The Automotive Youth Education Services or the National Institute for Automotive Excellence will be even better for you.
If you want to advance, you can be a master mechanic if you pass in all 8 areas specified by the ASE.
Slow Paced Entry Level Jobs
After a year of challenging times because of COVID-19, some job seekers are on the lookout for low-stress entry-level jobs. To help you with that I've put together the following jobs for your consideration.
Read on to learn more about the best jobs for slow-paced workers when starting out.
13. Artist
[Average salary: $65,020 per year]
Artistic painting is a form of freelancing, but it can be the least stressful job that you can earn a living from. Every painter has his or her own style. Working as an artist can be rewarding and still one of the best low-stress jobs with high pay.
You need a solid reputation to attract commissions. To build your name, sell, and advertise your work on social media platforms such as Instagram. Most modern artists nowadays have a degree in Fine Arts or some other related field. Al in all, artists rely on genuine talent to shine in their undertakings.
14. Travel agent
[Expected salary: $42,350 annually]
Working as a travel agent involves selling travel and tourism services, and advising clients on the best tourism destinations. You'll mostly work remotely from a home office. A certificate in Tours and Travel is all you need to pursue this job trajectory.
Slow Paced Finance Jobs
For a Business Studies or Finance graduate, earning your degree is just the first step in establishing yourself on the job market. What's left is to take a closer look at the available career options and position yourself to get hired.
It is also very important to consider work-life balance, and if a slow-paced finance job is what you looking for, here are some of your career options:
15. Accountant
[Average salary: $58,546 annually]
An accountant's job is primarily a career that you deal with lots of paperwork involving financial transactions. Understandably, t has a bad reputation as a boring job due to the fact that you only interact with numbers only. However, if you enjoy math it can be a fun career, and furthermore, you'll always find work.
To be an accountant, you will need a bachelor's degree in Accountancy. You have the option of specializing in Corporate or Public Accounting, both of which are highly marketable skills.
Some of the specific tasks you'll carry out include auditing, taxation, and tracking of transactions. Note that to practice, the state may require you to pass some test or certification.
16. Compliance Office
[Average salary: $75,620 annually]
A compliance officer's work is to ensure that companies adhere to legal and industry regulatory requirements, policies, and various by-laws. You can work in any industry such as environmental or financial, depending on your specialty.
Slow Paced Health Care Jobs
If you desire to work in the healthcare field, I got you covered. First off, some medical careers don't actually require a bachelor's degree. I'm talking about jobs that will see work behind the scene, at a slow pace, and with few engagements.
Ready to really make the world better at your speed? Check out these slow-paced healthcare job opportunities.
17. Clinic Nurse
[Average salary: $75,330 p.a]
Nurses often choose to work in a doctor's office since it is not that hectic compared to hospitals. Here, you see a fixed number of patients every day. Such clinics are usually scheduled in advance, unlike hospital nursing units can be very unpredictable.
Clinic nurses are responsible for assessing patients, administering medical tests, and educating patients on various health issues. They also communicate with patients through calls and give answers to health questions, and weigh in on whether a patient should visit the clinic or not.
18. Clinical Research Nurse
[Average salary: $75,330 annually]
A clinical research nurse plays a key role in medical innovation. Every drug or medical device undergoes several stages of trials and testing, and a research nurse is an integral part of this process.
Specifically, you'll be responsible for the recruitment and screening of patients for clinical trials. Research nurses usually often work with a specific subset of patients. These positions offer standard work schedules with a mix of working directly with patients and administrative work.
19. School Nurse
[Average Salary: $53,900 per year]
If you love working with kids then, as a nurse, you couldn't ask for a better position. Summer camps and schools often hire registered nurses to provide basic care for students and staff. This career entails handling basic first aid situations or even the administration of medication.
As a school nurse, you get to work in a low-paced environment, avoiding the hectic hustle and bustle of the hospital atmosphere. This is despite the fact that you still get to practice your medical skills in an energized environment.
The patients you treat are generally run-of-the-mill, which means much lower chances of being faced with stressful medical emergencies. However, you must be ready to work competently as a team of one.
Other Side hustle ideas for Nurses
Slow Paced Jobs for Introverts
People with introverted personalities might be drawn to some careers over others. You mostly find introverts excelling in positions that utilize professional know-how as opposed to people skills.
As such, the best introverts' jobs are those that require interaction with machines such as computers, allowing you to focus on a singular task at a particular time.
Here are my top picks for introvert jobs.
20. Medical Records Technician
[Average salary: $44,090 annually]
The health sector has a bad reputation for long hours, high-octane jobs, and challenging working conditions, especially during large-scale medical emergencies. One health care position that breaks this trend is that of Medical Records Technician, which was created to track and organize patient information. This is a slow-paced healthcare job that best suits people who don't crave human interaction.
21. Diagnostic Medical Sonographer
[Average salary: $75,920 annually]
Basically, a Diagnostic Medical Sonographer operates special imaging equipment to conduct medical tests and create images. They work in medical and diagnostic labs, hospitals, or medical offices.
This career calls only for a 2-year degree in Sonography or a 1-year certificate training for staff already working in the medical field. The pay is good and you spend most of your time with machines, not people.
22. Proofreader
Average salary: $49,636 per year]
Proofreading requires analytical skills which entail reading text, publications, or checking product literature for grammatical errors. Currently, proofreading is regarded highly by freelancers looking for low-stress jobs for introverts.
What I like most about this gig is that there are more than enough freelancer websites that hire proofreading beginners.
As for qualifications, you don't need a degree. However, to learn the industry's requirements and how to become a pro, you need training. To this end, I check out Caitlin Pyle's 76-Minute Proofreading Workshop.
Apart from the workshop being completely free, it will help decide whether proofreading is for you and also teach you how to attract clients.
Additional Resource: Proofreading Anywhere Review
Slow Paced Jobs for 16 year olds
A 16-year-old isn't quite an adult yet but their teen years are ending soon. What better way to prepare for the adult world than to find a job? After all, there are many ways for much younger kids to make money.
Naturally, kids are best suited for the least stressful jobs that help them sharpen their skills and creativity. And here some examples of such jobs:
23. Dishwasher
[Average salary: $11 per hour]
This isn't the most glamorous role in the world, it is no doubt a fulfilling job for a teenager. While at it, you'll become an integral part of the restaurant industry and get paid per hour. Also, kids learn to work as part of a big team and gain collaborative skills.
24. Gift Wrapper
[Average salary: $16 per hour]
Arguably, this is one of the most creative jobs on this list for slow-paced 16-year-olds. Wrappers are everyone's favorite, especially during holidays. It is here when you get to balance creativity and quick thinking. No training is needed here, and you can work at malls and gift shops.
25. Appliance Repairer
[Average salary: $43,810 per year]
Are you good with using tools? If so, take time and look into this career that is always in demand. It is a 'very low' stress job that even teens can do. Furthermore, this is a gig that allows specialization and growth, enabling you to earn more.
Once you specialize and grow, you may be able to earn more. As a matter of fact, expert appliance repairers earn north of $70,000 per year.
Slow Paced Jobs for College Students
Trying to fit a job into your school schedule? A good college job is one that offers flexible hours, such as working online at night or during weekends and holidays. The idea here is to for a job that utilizes your free time. Read through this list of low-stress jobs and pick one that fits you best.
26. Graphic Designer
[Average salary: $48,968 p.a]
Graphic design is a profession for people with the artistic skills of creating and editing graphics, images, brochures, and infographics. Generally, the job is stress-free and you get to choose your pace and work hours. Most graphic designers work from home with just a computer loaded with cutting-edge graphics software.
27. Freelance Writer
[Average salary: $48,045 annually]
A writer creates written content for blogs, books, magazines, advertisements, video scripts, and more. This is a form of non-fiction work where you're required to work with credible and reliable facts. Often, this work can be done remotely from home.
Most writers are self-employed, meaning there are no formal requirements needed- just pure talent and willingness to work very hard. But, if you want to work in a publishing house, a bachelor's degree in related fields such as English, Journalism, and Communications would help.
28. Baker
[Average salary: $29,400 per year]
Slow-paced jobs for college students are not just confined to the digital world. So, if you love working with your hands, why not try baking as a way of earning extra cash. Making food that people enjoy is remarkably fulfilling and is easy to get started.
Surprisingly, unlike most jobs in this post, there are no formal requirements for baking a baker. But if you want a professional qualification, you can get an associate's degree from a vocational cooking school.
Low-Stress Jobs for People with Anxiety
If you suffer from anxiety, then a low-stress job would work best for you. You will need to think about what you feel comfortable with and the type of environment that soothes you.
For example, if you enjoy reading books, consider being a librarian and if you like working with numbers, then accountancy may be your go-to job.
The end result should be a job that makes you happy as opposed to being filled with dread by the very thought of getting to work. To guide you, below is a list of the least stressful jobs for people with anxiety.
29. Data Scientist
[Average salary: $126,830 annually]
A data scientist is responsible for evaluating and presenting information to clients/ employers. This high-paying position involves working in the tech sector. Mathematics and Computer Science are usually the backbones of this career.
Interestingly, this job sector is set to grow 15% by 2029, according to the Bureau of Labor and Statistics. This should tell you that it's time to position yourself as a Computer data scientist. However, you will need a master's degree to excel in this field.
30. Librarian
[Average salary: $55,395 annually]
If you are thinking of a career change, this low-paced job can be rewarding. As a librarian in a small library, your work will be to:
Help the visitors locate their books
Manage staff
Maintain the book collection
Plan programs
Stock materials
In a larger library, you will most likely be needed to focus on a dedicated area. To work in this position, you may need a master's degree in Library Science. However, in less stressful positions, only a teaching certificate is required.
Either way, a librarian often works in a slow-paced work environment. Moreso, work opportunities are not just limited to public libraries, schools, law firms, medical institutions, and museums also hire librarians.
Check out platforms such as ZipRecruiter where you can find a vacant librarian position near you.
31. Florist
[Average salary: $29,140 per year]
If you like flowers and plants, and also have a creative touch doing flower arrangements, then working as a florist is a great job for you.
A bachelor's degree in Floral Design would be useful if you want to be taken more seriously. A degree will also be handy when setting up your own floral business. Further, a certification from The American Institute of Floral Designers will certainly help your portfolio.
Low-Stress Nursing Jobs
The path of becoming a nurse is short compared to most healthcare careers. In spite of this, nursing has a reputation for being a 'stressful' career. But are there less stressful nursing jobs? Keep reading to find out.
32. Nurse Educator
[Average Salary: $75,000 – $119,050 p.a]
A Nurse Educator is responsible for training nurses and educating aspiring youngsters. If you are lucky, you could be employed by healthcare systems to teach working nurses new procedures. More so, you can work for academic institutions to teach nursing students.
33. Nurse Administrator
[Average salary: $118,800 per year]
Nurse Administrators, unlike front-line health workers, take a step back from the hustle of working directly with patients. Instead, they spend their time working on administrative duties like directing, planning, and coordinating medical and health services.
Job duties in this sector include creating schedules, developing training procedures, meeting with other health care administrators, and maintaining financial records.
34. Nurse Informatics
[Average salary: $102,230 annually]
Are you a nurse looking to transition from a patient-facing role? If so, a career in Nurse Informatics can be a perfect fit. It is here where healthcare information technology meets the clinical practice.
In this field, nurses act as links between IT professionals working on developing health records with the nurses who will be testing and using the systems. This is a good-paying slow-paced job in the nursing field, with a six-figure pay rate.
Low-Stress Jobs That Pay Well Without a Degree
Just because you didn't go to university does not mean settling for narrow earnings. That's not to say that higher education is irrelevant, but if you missed your chance, there are low-stress high paying jobs for you out there. I compiled a list of low-stress jobs that don't have a degree as part of the job description.
35. Massage Therapist
[Average salary: $55,009 per year]
A Massage Therapist works in a peaceful space to relieve stress and pain in their clients. So peaceful and slow-paced is their work environment that their parlor is usually calm with music and pleasant aromas.
Typically, you only require a diploma in massage therapy from a state-accredited school to get this job. The preferred route is joining an internship program, where you get to work at a real massage clinic while you complete your education.
36. Application Developer
[Average salary: $100,777 annually]
Designing web applications boils down to programming in a calm environment while earning the big bucks. Work is at your own pace and always with computers. Since you get to come up with apps that people actually use, this can be a very fulfilling job.
37. Hair Stylist
[Average salary: $27,630 per year]
Hairstyling does involve interactions with the public but it still ranks as a low-pressure job. Stylists may choose to be their own boss or be employed in a salon.
A degree is not a prerequisite to getting the position. However, you are required to have a practice license. To acquire one, you must graduate from a state-approved cosmetology program.
Low-Stress Jobs After Retirement
There are many jobs available for retirees who still want to stay active and earn a paycheck. As a retiree, you don't have to commit to full-time employment.
You have an array of earning opportunities that can be done on a freelance or seasonal basis. The practice here is to for a job that fits your personality, lifestyle, and interests. Here are some ideas:
38. Caretaker
[Average salary: $30,666 per year]
As a caretaker, your work is to look after a building on behalf of the owner. This means that you only work within a small area with lots of free time to spare. During this time, you can enroll in other activities such as reading or writing a book. Simple and easy right?
39. Greenhouse Manager
[Average salary: $71,160 per year]
Working inside a greenhouse interacting with plants and vegetables feels supernatural. If you want, you can choose to be self-employed or work for an agricultural company. Even with employment, the position is usually on a contract basis, so you define your hours and rate.
40. Pet Sitter
[Average salary: $12 per hour]
If you love animals, you can get started as a pet sitter in any state and at your own hours. When clients are at work or on vacation, you can pet sit for them right from your own home. You could start your own business or choose to work for a company that provides animal care. Whatever your choice, if you truly love animals, pet sitting is a low-stress and fun job.
Also Read: Remote Jobs that Pay Over $20 an hour
Slow Paced Jobs: FAQs
1. What kind of jobs are slow-paced?
These are jobs that even with deadlines to be met, the work happens in a quiet and tranquil environment. Productivity is not defined by the hours spent on a production line but by the end product or service under offer. Such jobs include working as a librarian, web developer, nurse sonographer, freelance writer, dietician.
2. What are the least stressful careers?
These are careers that don't exact lots of physical or emotional pressure. Ideally, you encounter relaxing work conditions in a low-stress working environment without overbearing supervisors and bosses. Better yet, you get to define your hours and pay rate. Such jobs include app developer, funeral director, researcher, freelance photographer, and engineering drafter.
The Bottomline
From the above, it's quite evident that the list of slow-paced jobs and slow-paced low-stress jobs is endless. This is because there are new jobs being invented every day from all imaginable work sectors. Additionally, you get to decide on what is slow-paced and stress-free to your liking.
As such, you won't lack a position or house that suits you perfectly. My list only gives a starting point as you climb up or down the corporate ladder to land a job that is both fulfilling and well-paying.
What's your job and is it fun? What of the working environment? As we seek to help job seekers the world over, comment below and provide us with a sneak peek of what your day is like.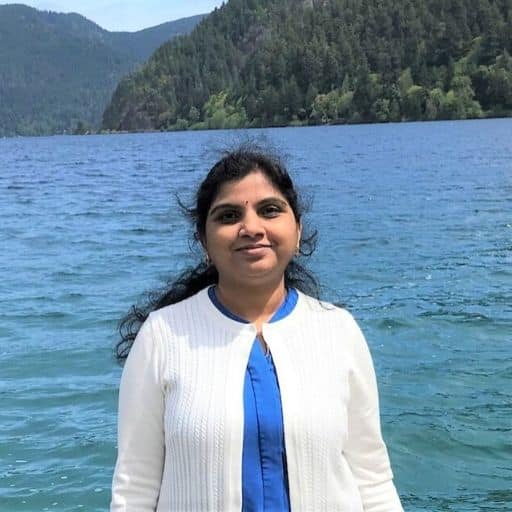 Howdy Folks, thanks for stopping by my blog.
I'm Swati, a proud mom, dedicated side hustler, full-time blogger, and a recognized millennial work-at-home expert. My expertise has been featured on esteemed platforms such as Forbes, CEO Blog Nation, Referral Rock, Vital Dollar, Databox blog, and many more. I have embarked on this incredible journey to share my firsthand experiences in the world of online income generation and to assist all of you in earning money from the comfort of your homes.
Join me in my mission to revolutionize the way we make money and achieve financial freedom. Trust me, it's not as challenging as it may seem!
Together, let's explore the boundless opportunities and pave our paths towards a prosperous future.