Have you ever heard about the side hustles for single moms that can yield an impressive $100,000 per year? It may sound unbelievable, but it's absolutely true!
In this comprehensive guide, I will walk you through the best side hustles perfectly suited for single moms. The best part is that these opportunities require little (or no) investment and only a few hours of your time. You can easily juggle these side gigs with your existing responsibilities, ensuring you maintain a healthy work-life balance.
Whether you aspire to build an emergency fund, save for your children's education, or simply improve your financial stability, these side hustles can help you achieve those goals and more. As a bonus, they are not only financially rewarding but also provide an excellent platform for you to showcase your expertise and establish yourself as an accomplished professional.
Embark on this journey of financial empowerment, and see how these side hustles can transform your life, giving you the financial freedom and confidence you deserve as a single mom. Get ready to take charge of your finances and explore the limitless possibilities that await you!
Best Side Hustles for Single Moms
Discover how single moms can make extra money without giving up their jobs with these amazing single mom side hustles! Let's dive in…
1.

Proofreading B

ooks, Blogs, or Any Files!
We often talk about the best ways to make money from home and the different ways to work for yourself.
Perhaps one of the lesser-known is becoming a proofreader.
There is an incredibly high demand for proofreading services worldwide, and the best part is that you don't need to be in any specific location to do the job; it can all be done from your computer or tablet!
As a proofreader, your task is to meticulously review and edit content written by others to make it flawless.
This gig is suited for individuals who have a strong passion for correcting grammar and possess a keen "eagle eye" for deatil to excel at proofreading!
Now, you may be wondering how much you can earn as a proofreader. Well, there is this mom who makes $2700 a month proofreading from home, working part-time! Some proofreaders are earning over $40,000 by working for themselves and thoroughly enjoying their jobs – that's quite a substantial amount!
Are you interested in this opportunity? If so, you can learn the exact steps required to pounce on this opportunity and start living the life you want with this FREE 76-minute proofreading workshop.
If you take action, I know you'll see a huge return on the investment of your time and resources. Here are 50+ websites hiring proofreaders any time of the year.

2. Virtual Bookkeeping
If you have a good understanding of accounting or are good with numbers, then bookkeeping is one of the best jobs for you to invest your time in. Moreover, this job doesn't require a degree.
Businesses are frequently in search of efficient bookkeepers to handle their day-to-day finances. Moreover, they don't mind where you work as long as the job gets done. This means that you can easily find some incredibly easy bookkeeping jobs online.
Basically, bookkeeping involves recording the daily transactions of a company to maintain accurate records. The best part is that you can also earn up to $500 a day as a Virtual Bookkeeper, just like her!
Bookkeepers are responsible for various tasks, including reconciling bank statements, recording invoices, maintaining petty cash, monitoring income and expenses, creating and managing a budget, producing financial statements, providing financial reports, and more.
Given that you'll be dealing with numbers, you'll need to perform these tasks on a day-to-day basis with great attention to detail. This is particularly important because even the smallest error can disrupt the calculations at a later stage.
Are you interested in becoming a Bookkeeper? If so, get started with this free 3-part video series by a top-rated Bookkeeper!
3. Transcription Work
The best side hustles for moms are jobs that you can do at home and at your own convenience. That's why I find transcribing to be one of the leading candidates with fast typing and listening as the only requirements.
Given the popularity of YouTube videos and podcasts, transcriptionists are highly in demand these days.
The job involves creating text from video and audio files and you can get paid anything from $15 to $22 per hour. Transcription can be of any content, including court proceedings, conferences, interviews, news, lectures, etc.
Apart from fast typing skills, that you can sharpen using software like KeyBr, courses such as the ones offered by Transcribe Anywhere can be handy.
To get started, take this short 7-day free mini-course in transcription, curated by Janet Shaughnessy, one of the experts in the field of online transcribers. And, proceed here to find companies that hire remote transcribers. For the big bucks, I recommend you try legal transcription jobs to make $20K – 60K per year.
If you have good auditory processing and good typing, you can make money typing up transcriptions or captioning videos.
Also Read: How to Land Beginner Captioning Jobs from Home
4. Freelance Writing
Do you have a passion for writing or do you just happen to be an excellent writer? Either way, you could turn this talent into a profitable job, especially if you are a stay at home mom. Writing is known to be one of the well-paying jobs in the 21st century.
Blogs, company websites, and other online platforms are willing to pay a good hourly or a fixed rate for good quality writing- I'm talking about figures reaching north of $200,000 per year.
However, achieving this level of success doesn't come easy; first, you have to establish and sell yourself as an expert in the field. Take a look at Elna Cain's masterclass – she is a six-figure freelance prolific writer offering a 1-hour video writing prep session.
Moreover, if you're eager to jump right in, she has her ever-popular, 'Write Your Way to Your First $1k' course, designed to help you achieve success in this field.
Additionally, content mills like Upwork, Contently, and ClearVoice are great places to start before you are established.
5. Virtual Assistance
One of the leading side hustles for moms is becoming a virtual assistant (VA). Also known as a virtual personal assistant, the job entails providing administrative assistance to websites or blogs from home.
A VA does more than operate a one-woman call center. It will be up to you to do everything that pertains to running the business; from customer service to subcontracting tasks.
This list of 275+ services a virtual assistant can offer – solid proof that there are no limitations to this job.
Here's how this student makes around $2,700 a month on the side working part-time.
That was just his initial pay ($25k+ per year!) — until he realized that he was too good at it (so pretty darn good!), he now makes a full-time income!

Online job sites such as FlexJobs, Upwork, and Fiverr have many VA listings with varying pay. You can also directly approach companies that are known to offer this kind of job like Belay Solutions and Fancy Hands.
You can find out more about how to become and excel as a virtual assistant in my recent interview with Gina Horkey, a millennial freelance entrepreneur. The pay from this job can be anything from $20 – $40 an hour, not bad for a stay-at-home mom side hustle.
6. Blogging At Home
What is your passion? Cooking, traveling, sports, shopping, name it, you can blog about anything under the sun.
While some bloggers make money right off the bat, maybe in their very first month, others take time racking their brains. Guys, I'm not freaking you out – I'm just being frank.
The easiest way to make money off your blog is via advertising, but it doesn't stop there. It's just one of the many other ways to turn your blog into a lucrative business.
Depending on the effort you put in and the monetization model you've set up, you can expect $500 – $50,000+ a month blogging, and I'm not joking! I personally make $5,000 a month on average.
The best way to make a blog profitable quickly is by finding a niche.
With a good niche, you could make tens of thousands a year. This can be as obvious parenting, but could also be your hidden talent or something you've always wanted to learn about (everyone loves a deep dive)!
Ready to make money and crack the code of blogging? Get started with my no-fluff step-by-step blogging guide, and learn to turn your blog into a profitable business from scratch.
Also Read: Blog Vs Vlog: What Is Better for You?
7. Online Tutoring
One of the best side hustles for single moms is tutoring!
Earning an average of $15 to $20 an hour, you can teach whatever age range and subjects you are comfortable with.
If you live near a school, are on the PTA, or know other moms, you know children who need tutors. You can also get a certification to increase your credentials!
On the other hand – Is your English good? Can you teach as well as you can speak? If the answer is yes to both questions, then it's time to start teaching English online without any experience, a job that can pay from $20 an hour.
This is among the best side hustle ideas for moms without any experience – all you need is a laptop and reliable internet. However, the interview process usually requires you to teach a mock class to get used to a given platform.
Related Read: Sites for Tutoring Japanese Businessmen
8. Voice Acting
Does your voice sound like that of your favorite celebrity? Maybe not, but with a little practice, you can be hitting the right notes to make you a good voice-over talent. The job requires confidence and dedication to be perfect.
This side hustle will see you doing voiceovers for YouTube videos, social media clips, or any project that requires voice acting. With the right skill set, you could be featured in an animation series and make a name for yourself.
On average, according to Payscale.com, the pay is about $35 an hour, start earning search for voice acting jobs here.
Also Read: Well-Paying Jobs for Audiobook Narrators
9. YouTube Channels
From basic helper videos to high-end resourceful materials, YouTube is an all-in-one hub with easy and quick access to knowledge. And, above all, nothing seems to outperform this platform!
So, why not take advantage of this and make money vlogging? I know, I have said this again and again. However, I don't find any reason why I shouldn't include it in this list one more time.
Your channel can be about anything, cooking and parenting channels allow you to get your content right from your house. If you have an interesting talent, artistic ability, or an exciting personality, those could be your niche as well!
Read: How Much YouTubers Get Paid
10. Coaching
What are you so skilled at that it will be so natural to teach others to do it successfully? Add the will to help people fix their problems and great people skills and you've got yourself a coaching business.
Experience in a particular field also goes a long way. Think; how credible will you appear if you are helping me sell stuff online when you've never sold anything? Get the idea?
Still, coaching is one of the best stay at home mom side hustles. Why? Because there are so many people that know what they want but need you to believe in them, then hold their hand to reach there.
So, what is it for you? Weight Loss, dating, business, career? Armed with your niche, this article on how to start a coaching business from scratch can help you proceed.
Also Check Out: 60 Ways to Make Money While Pregnant
Easy Side Hustles for Single Moms
Interested in slow-paced low-stress jobs? I got you covered here. Meanwhile, take a look at these flexible best side hustles for single working moms.
Listed below are some of the easy side hustles for busy or new moms since they can be done in the comfort of your (likely) very busy house.
11. Taking Paid Surveys
Paid surveys, whether on the phone or PC, are some of the easiest ways on how to make money as a single mom. Surveys don't pay much, but they don't require any investment on your part and they are short, and most of the time, interesting.
However, before you start taking paid surveys you need to vet the platform so as not to fall into scams.
Usually, the pay is through gift cards and PayPal. With the right surveys, you can make $50 per survey and up to $20 per hour on others.
Good news, I've got you! Check out my reviews of the best-paid survey platforms:
12. Rent out Baby Supplies
Being a mother, you probably have a lot of baby supplies. Since babies grow so quickly, you likely have a lot of baby supplies that your child has outgrown. You may as well rent an object you already have and probably don't need, especially if you live in a touristy place or big city.
Equipment like cribs, high chairs, baby monitors, car seats, and toys are commonly rented out.
BabyQuip can help you get started!
Also Read: How to Sell Breast Pumps (Epic Guide)
13. Read Aloud
Yes, you read that right, you can just read all sorts of books online and earn some bucks. Apart from the knowledge that you will garner, you stand to make about $60 per book.
And all that these platforms need is for you to write a short review after you are done reading. The review could be negative or positive – you just speak your mind! And if you are right about the job, here are some of the best ways to get paid to read books aloud.
You can also combine reading-for-pay with proofreading. However, proofreading requires you to freshen up your written language and other grammar skills.
Here's a course that can be of great help, especially if it's been ages since you graduated: How to Find & Correct Writing Errors: The Proofreading Guide.
14. Test Apps and Websites
User-testing websites are a great remote job idea for single mothers. You get paid to help companies improve the user experience on their apps and websites. Generally, app and website testers make $10 per test.
Get started with the 15 best companies that pay you to test their applications.
15. Dog Walking
If you are comfortable with dogs or have owned a dog in the past, you can make money just for walking them. You can walk more than one at a time depending on the behavior and comfort levels of the dog, and the best part is you essentially get paid to exercise.
16. Pet Boarding
Pet boarding is another side hustle that is especially good if you already own a pet. Pet boarding entails watching an animal(s) at your house, usually because the owners are vacationing or out of town.
While it is typically longer-term and more intensive than pet sitting, it can make you more and be done in the comfort of your home.
Passive Income for Single Moms
17. Rent Out Your Driveway
If you live in a high-traffic area, like near a stadium, your driveway could be making money off of the inherent parking issues. Renting out the spaces in your front yard in addition to or instead of your driveway can quickly make you $1,000 a month.
If you hire someone else to deal with the cars and the people driving them, this becomes passive income for single moms.
18. Rent Out Extra Space
If you have an area that is livable in your house (such as a basement with a bathroom) or simply just extra space, you could be making quick cash!

Renting out your house as either storage or living space is a great way to make passive income as a single mom. You could be making hundreds of dollars of extra income a month.
Listing your apartment on Airbnb is among the best side hustles for moms. To begin with, there is no mandatory time requirement for how long you can host.
It's also upon you to decide who can stay and who can't. Additionally, you can charge for any extra service including cleaning, laundry, cooking, and so on.
What's more, you don't need any kind of training and you can set any kind of rule as part of the booking requirement. Depending on the size of the room and booking frequency, you could be looking to make $2000-$10,000 per month.
Related: List of Items You Can Rent Out for Money
19. Online Rewards
If you're a mom, there is no doubt that you are already shopping. Online rewards apps like Rakuten, Swagbucks, and more allow you to make money while you do the shopping you already have to do!
Find the 10 best cashback apps here!
What is a Good Second job for a Single Mom?
The best second job for a single mom depends on the first job! With the time and energy you have available to devote to a second job in mind, there is a side hustle for you. Even if you think you are too busy with a side hustle, there are even passive ways of making money.
Listed below are the type of jobs that you can advertise on fliers around your neighborhood. If you are in any book clubs, the PTA, or any other community groups then you have your market!
20. Music instructor
If you know how to play an instrument, you can be a music instructor. Online, in your home, and at-home visits are all viable options.
Even if you have only a small grasp of an instrument, you can teach basics to a younger audience or beginners, you can teach vocals, piano, guitar, or something more obscure like a flute, violin, or trumpet as many kids study music in school.
At the very least, you could teach basic voice warmups and practices (like scales and tongue twisters), basic sheet music reading, or a recorder. You can also advertise that instruments and music ability can help kids get into college. Generally, music teachers make between $20 and $30 an hour.
21. Childcare/Daycare
This is the perfect side hustle idea for moms with babies. Since you already take care of your own children, you may as well make money by doing it.
Depending on the size of your house and your personal capabilities, you could make money taking care of any number of children in your area. If you are friends with other mothers, you already have a market!
22. Mow lawns
Mowing lawns is typically seen as a teenager's job, but that's only because of how easy it is! With a few signs around the neighborhood and some word-of-mouth advertisements with the neighbors, you could be making money in no time.
People generally pay up to $60 an hour for grass cutting, weed trimming, and bush cutting.
23. Landscaping
This can be done in addition to mowing lawns or as a stand-alone service. Either way, it is a great side hustle for single moms. It includes things such as planting flowers, pruning plants, shaping bushes, designing gardens, and more!
24. DJ (Disc Jockey)
With the right energy and a good playlist, you can make very easy money. The average pay is $18.22 an hour, and having kids you will likely be able to find gigs at school dances, graduations, and birthday parties!
25. House Sitting
House sitting is an easy side hustle for females. Moreover, it can be very lucrative for people with a lot of time on their hands
Basically, the work of a house sitter is to occupy and ensure that a house remains in pristine condition.
Additionally, the owner may need their pets looked after until they come back. If it's just for a day, you'll need to walk and play with the pet. Such responsibilities are typical with unpaid home sitting jobs. It involves things like watering plants, getting the mail, bringing in packages, feeding animals, and more!
The more services you offer, the more you can charge. Check out this post to land a paid house-sitting job for yourself.
26. Pet Grooming
If you are an animal lover, this is a great second job. On average, dog groomers make $11 an hour, but with extra services or proven and efficient work, you could make upwards of $20 an hour.
People who groom cats can be especially hard to find even though long hair cats desperately need grooming, so is a profitable niche to consider as well.
27. Pet Sitting
If you already have a pet, you may as well make extra money for your animal care. Pet sitting often entails watching an animal at someone else's house. This includes feeding, walking, changing litter, giving water, playing, and any other specifications.
While dogs and cats are an obvious market, you could make more money if you are experienced enough to watch less common animals like birds, chinchillas, reptiles, and more!
On average, pet sitting earns you between $25 and $50 a day!
28. Babysitting
Babysitting is another perfect side gig for single moms since they already have the experience! Plus, getting paid for your childcare can be very rewarding.
Averaging $12.50 an hour, you likely have a market among your child's friends' parents. Websites like Care and SitterCity.com can help you get started.
Interested in becoming a babysitter? Here's how to get qualified and start on the right note!
29. Yard Sale
Odds are, you have things lying around that you do not need or rarely use. You can easily turn those into money with applications like Poshmark, Facebook Marketplace, Craigslist, OfferUp, LetGo, or even a local yard sale! When selling virtually, good pictures and accurate descriptions go a long way.
30. Hairstylist
Hairstylists make around $11.66 an hour but with reputation and skill, you can make more. You can also find a lot of work around the community, doing hair for events like weddings, proms, homecoming, graduations, photoshoots, and more.
Consider selling hair for extra money
31. Makeup Artist
Makeup artists are in a similar position. Events like weddings, proms, sweet 16s, quinceaneras, bat and bar mitzvahs, graduations, photoshoots, and more can bring in lots of clients.
Also Read:
32. Dance Instructor
If you are especially good at a specific type of dance, or just generally dance inclined, you can make good money teaching others. Dance instructors and choreographers are especially in demand for events like quinceaneras, bat and bar mitzvahs, debutants, sweet 16s, prom, and more.
33. Cook or Bake Goods to Sell
Not as intensive as catering, you can make your favorites in the kitchen and then sell them.
Baked goods like cupcakes and cookies are easy to make in bulk. For parties, people love handmade cakes, pizzas, and, more!
You could even make homemade candies. Whatever you are interested in cooking, it can be sold!
34. Cleaning and Housekeeping
Housecleaning is simple, but everyone needs it. People in your neighborhood would likely feel more comfortable hiring a house cleaner they know than they would be letting a stranger into their house. You can make up to $20 an hour with tasks as simple as dusting, vacuuming, cleaning floors, and more.
35. Seamstress
If you can sew, you can make money doing it. Sewing is especially in demand during school dances like homecoming and prom where everyone needs fancy clothing that fits.
Birthdays create this demand as well. If you can sew entire pieces, you can sell customs or do commissions for even more money!
Learn how you can get paid to cross-stitch
36. Personal City Tours
If you live in a touristy or bigger city, you can offer your insight as a tour guide!
You can offer your services directly or with an application like Airbnb. If you have an audience, this is a very easy way for single moms to make money.
Become a host, earn up to or over $2,000 a month with Airbnb!
37. Petition Circulator
Petition circulating is a super easy job for single moms. All you have to do is ask registered US citizens to sign a variety of ever-changing petitions. When you turn in a signed petition, you get between $1 and $4, which can add up when it's weekly or even daily.
Collecting signatures around your community in places such as grocery stores, libraries, and other public places is sure to connect you with lots of people!
38. Tech repair
If you have any technical capabilities, tech repair can very easily be run out of your house!
Laptops and cellphones are the biggest electronics in need of repair but any electronic is capable of breaking and many people need specialists to repair their tech.
Generally, tech repair costs around $15 an hour whereas iPhone screens are repaired for closer to $189.99.
Ways for Single Moms to Make Extra Money
How Can a Single Mom Make Extra Money? We have the best side hustle ideas for moms listed here. There are a wide variety of side hustles and easy jobs that can make single moms extra money.
No matter your schedule, availability, or skills, there is a side hustle for you. All these jobs require you to have a car and a license (but little else)!
39. Stock Trading
Arguably, stock trading is one of the good-paying jobs for single moms. As a matter of fact, this is a job that you can do full-time and make lots of money from.
However, stock trading is as risky as it is lucrative. You could make millions or lose just as much in seconds. What's more, you can trade on the go through apps such as:
40. Deliver pizzas
If you have a car, you have a job! You are likely surrounded by pizza restaurants that are all in need of drivers. The average pay is $11 an hour but you can make closer to $20 an hour if you are good and committed.
41. Ride Share
You can turn your car into money by driving for Uber, Lyft, a taxi agency, or all three! This is one of the best side hustles for single moms as it requires little more than a license.
42. Rent Out Your Car or Truck
If you own a car, you could be making money off of it without ever leaving your home. If you have a truck, your vehicle is even more in demand! Whenever someone needs to move or get large items from one place to another, they will look for a truck. If you live in a big city or a touristy area you may find your regular car in high demand as well.
If you have a car or a bike, you can deliver any number of packages.
Applications and stores like Amazon, Shipt, Instacart, GoPuff, Ubereats, Postmates, GrubHub, DoorDash, and more will pay you for the simple task of retrieving and delivering goods. It can even be done contactless nowadays.
If you are looking for a part-time gig delivering food orders? I'm happy to inform you that 58% of Dashers are women. And, you can be one of them. Apply to become a Dasher and make over $500 a week.
Read on to find out if DoorDash is really worth trying.
This is a great source of passive income for single moms. Companies pay you to advertise for them on your vehicles. All you have to do is get either your entire vehicle or just a window(s), depending on the price and company.
What is the Best Career for a Single Mom?
It's up to you! There are jobs for single moms in a variety of fields from freelance writers to freelance programmers, artists to an actor, and business owners to an accountant. There is truly a job and/or side hustle perfect for your wants, needs, and abilities.
The below side hustles are on the more professional side of things. They may take more time or effort than some of the other options on this list but they often rake in bigger opportunities and money.
Some of the "career" extra income ideas for single moms can seem more like second jobs than side hustles compared to some others on this list.
Important Post: Get Paid for Sharing Your CPU
45. Start a virtual call center
Using the application Arise, you can start as an agent to get an understanding of everything. Once you feel comfortable, you can get others to work for you!
46. Home health aide
As a home health aide, you would provide companionship and help for the elderly. You care for and run errands for those who need help. You can work with an agency if you need help getting started!
47. Property Management
While this requires a real estate license, it is a great way to earn money as a single mother. It takes real estate and management skills.
48. Wedding Planner
If you dream of your wedding day, have a wedding board on Pinterest, or feel like you can handle bridezillas, then a wedding planner may be the gig for you! For an average of $22.50 an hour, you plan things like cake, catering, venue, photos, and more!
49. Event Planner
Event planners organize and book food, music, venues, transportation, guests, themes, and more. Event planners make slightly more than wedding planners at $23.50 an hour.
50. Stage Houses
House stagers are hired to make houses look better so that they will sell faster. Making up to $300 an hour, house stagers make sure that the property is clean, fully lit, spacious, and that the function of each room is obvious (living room, kitchen, etc).
51. Catering
If you can cook or bake, especially on a larger scale, catering is a great high-paying side hustle. You could theoretically get your family to help with larger orders! Catering typically pays between $20 to $40 an hour.
52. House flipping
Nearly anyone can flip a house, and the rewards can be large. More popular than ever, flipping houses grossed an average of $66,448 in 2018. If you understand home values and can get proper repair estimates, you can estimate your margin of profit before you make any offers!
53. Interior design
If you scour Pinterest for room inspiration or loved decorating your dorm room, interior design could be for you! You can get paid for designing and decorating rooms, redecorating rooms to maximize effect and aesthetic, and selecting furniture and decorative pieces.
54. Personal Fitness Trainer
You can become a general personal fitness trainer or you can offer specific services like HIIT, yoga, weight loss, and more. Personal fitness training can be done online, personally, and one on one, or as a group! On average, personal trainers make between $12 to $25 an hour.
55. Multi-level Marketing
Working for an MLM like Amway, Avon, Mary Kay, or Beach Body can be very risky, but there are rewards. You can sell products, or make more money by building up a team of people to sell like a pyramid!
56. Fashion Stylist
This is a great side hustle for females. Some people are fashion blind and look to professionals for help. If you think you are stylish, you can help people make outfits out of the clothes they already own or help them buy new clothing items, be it online or in person.
These side hustle ideas for single moms fall under the category of freelancing. You can offer your skills in a variety of fields using a website like Upwork or Fiverr.
57. Email Management
If you already know administration tasks, this is perfect for you! You can do data entry, social media management, email management, and more remotely.
Many online blogs look for virtual assistants as they make anywhere from $1,000 to $10,000+ a month and want to grow even larger.
By responding to advertiser emails, tracking income and expenses, setting up PR meetings, and marketing products you could make an average of $16 an hour.
58. Graphic Design
If you have any artistic skills (and graphic design experience is a plus!) graphic design is a very lucrative freelancing market online. Small businesses, home businesses, YouTube channels, social media accounts, twitch channels, and more all need logos and/or product design.
Some of the best websites for graphic design specifically are Creative Market, Envato Market, Fiverr, Inkd, Society6, and Redbubble.
59. Web Development and Design
If you have coding experience, you can offer your services as a web developer and/or designer. While there are many platforms for web design, it can still get complicated so many people still look for freelancers.
60.Video Editing
With video content at its height due to the internet, many require video editors. YouTube channels, twitch channels, short films, web series, publications, and more need video editors and often look towards freelancers to fill that hole.
69. Marketing Specialist
Nowadays, you can sell products or services from home! Reach out to blogs and websites you read regularly or simply google "remote marketing" or "work from home marketing" to get started.
70. Photographer
Photography is a great freelancing market as there is a wide variety of jobs available.
Photographers are needed for events like weddings and graduations, as well as personal photographers for models. Photographers typically make $30+ an hour.
Surprisingly, you can even sell photos of yourself and get paid a handsome sum!
71. Tech Support
There are tons of online entrepreneurs trying all over the internet who are not technically inclined. This creates a need for technical support. That need is further exacerbated by the remote school and work so the business is booming!
72. Translator/Interpreter
If you are bilingual, there is a whole market of freelance opportunities now available. Web content, legal and medical forms, books, short stories, scripts, videos, and more all need translations and people need interpreters for any number of personal meetings and events.
73. SEO Consultant
Search Engine Optimization seeks to increase visitors to a given website through web searches on online search engines like Google. With insider knowledge of SEO, you can make between $35 and $80 an hour.
74. Chat Operator
Chat operation is a great way to make money on your own time and pace, something that is lucrative for single mothers looking for a side hustle.
If you can troubleshoot and work with frustrated people then you should check out the top 25 chat operator jobs from home.
Chat operators make $14+ an hour!
75. Resume Writing
People are often lost when trying to make professional and enticing resumes. If you can write and understand what job hirers are looking for, you can make more than $50k a year with this side hustle. Human Resources experience is a plus!
76. Tax Preparation
If you do your own taxes (or just know how to), you can make an average of $21 an hour preparing other peoples' taxes!
In February, March, and April this can become a very profitable side hustle.
77. Programmer
If you know how to code, you have access to some of the highest-paying side hustles for single moms. Programmers make an easy $30 but can make even more (think $50 an hour) with a bit of experience.
78. Start a Podcast
Podcasts have been growing in popularity over the years and only keep gaining momentum. Podcasts don't have to be about a specific niche (although they can be!) as many people start podcasts with their friends and have normal, albeit entertaining, conversations.
79. Data Entry Clerk
Data entry is similarly easy, and even more boring. Still, it can be done entirely from home on your own schedule and without any experience. Take a look at these 20+ legit data entry websites that require no investment.
80. Social Media Manager
Between Pinterest, Facebook, Instagram, Twitter, and much, much more, most business owners are searching for help managing their social media. As a community manager, you would take care of all of the social media accounts of the business as well as promote those pages.
Good Side Hustles for Single Moms
81. Brand Influencer
If you are like me then you spend considerable time on social media. How many followers do you have? How about monetizing your following by simply posting about your everyday products?
This is what being an influencer is all about and with the right numbers, you can leverage brands to pay you to post. To know how to tap into influencer marketing check out Shane Barker's, 'How to Be an Influencer' course.
82. Writing/Selling Ebooks
Fiction, non-fiction, thriller, cyberpunk, horror, comedy, romance, fairy tales…Which genre appeals to you most? Without going through panels and publishing houses, you can now write and sell Ebooks right from your home.
What makes this among the good side hustle ideas for single moms is the ease of marketing after you have mastered the writing part. You can sell on online marketplaces such as eBay and Amazon.
Better still, people can read your book from apps such as Amazon Kindle, Aldiko Book Reader, and Cool Reader. To pool potential customers create a website, comment on publishing blogs, and network on social media.
83. Search Engine Evaluator
Are you looking for good jobs for single moms and do you have a college degree? Search engine evaluation is your kind of job. It is easy, remote-based, and it pays well. And all it requires is typing on search engines and checking results.
Ads quality rater or internet assessor are names that also refer to the job. This is a side hustle that you can do from anywhere in the world. The pay is decent, ranging from $500 to $4000 per month.
Google is among the search companies that pay well. And I should know, I have done search engine evaluation and I found the job easy and the hours flexible.
Read all about it here: An Ultimate Guide To Google Rater Job.
84. Internet Researcher
How good are you at internet research? Institutions and businesses depend on online research to get leads and grow. Much of this is done by off-site researchers who can work from anywhere in the world.
This job involves sifting through the web to extract all kinds of information. It will be upon you to analyze markets and define who the competition is. Forget about cat videos; think about spending time on the net to come up with actionable databases.
Being adept at software such as PRIM Internet research can take your side hustle as an internet researcher a notch higher and push you towards being a headhunter for top-tier clients.
85. Purchase Vending Machines
Vending machines can be bought online and then placed in rented spaces. If you find high traffic areas, this can become very profitable for almost no work making it the perfect passive income for single moms.
86. Start an Online Store
Starting an online store is only as much work as you want it to be. Websites like Etsy, eBay, craigslist, Facebook market, and Depop allow you to sell a variety of goods.
You can sell used goods, books, printables, clothing or you can make any number of arts and crafts to sell them online. It doesn't take much to set up an online store and it instantly gives passive income for single moms.
87. Instagram Affiliate Marketing
Instagram has more than 1 billion active users daily! Isn't that mind-boggling? And, this crazy trend isn't anywhere close to a decline. This makes Instagram the #1 preference for all businesses across the world.
Do you have products to sell or a brand to promote? Creating an Instagram Business Page is a great way to connect with your audience, grow your followers, and reach potential clients. The best part is you can do this yourself!
Additionally, you can also take up the job of selling products and offer services for a number of your clients.
Affiliate marketing on Instagram is just another revolution! Doing Sponsorships and promoting brand products can be a great way to make a solid income on Instagram even while maintaining your day job.
All you have to do is build a dedicated following and review the products/services that you love (or already using). If someone is convinced to purchase because of you, you will earn a commission. If even they don't, sponsorships pay for themselves and make you several thousand dollars a month!
88. Sell Digital Products
Digital products such as PDFs, eBooks, templates, training videos and tutorials, lesson plans, at-home chores and activities, meal plans, charts, cheat sheets, study guides, and more can be sold online for little work making it basically passive income.
Pinterest, Twitter, Facebook, and other social media can help you find a market while websites like Scribd will allow you to sell your media.
89. Furniture Refurbishing
A great side hustle for females, furniture refurbishing can activate your creative side as well as your bank account. Free and cheap used furniture is relatively easy to find at places such as garage sales, estate sales, and thrift stores. Once painted, decorated, or re-stained, the furniture can be resold! Depending on the design and the piece, you can make a large profit.
90. Create an Online Course
There are tons of platforms on which to sell online courses and, if you can teach something interesting or useful well, then you could be making really good money. Some people earn $30k a month with online courses!
91. Create Lesson Plans
This is less intensive than the online course and very profitable as teachers hate lesson planning. If you have teaching experience or are an organized notetaker, you could be making $45k a month!
92. Online Yoga Instructor
Especially now that everyone is spending higher amounts of time indoors, online fitness programs are in demand. If you love yoga (or any other form of group exercises such as cycling, Zumba, or HIIT) and have a good personality, you could teach and lead courses online!
93. Upselling
This can be as easy as buying things from Walmart and then selling them for more on Amazon. You can get cheap items at thrift stores, Craigslist, Facebook marketplace, Depop, LetGo, and more!
These cheap items can then be refurbished, decorated, or otherwise reimagined before being sold for a profit. You can learn how to turn $10 into $10k through upselling objects here.
94. Sell Art
If you have any artistic ability, your work could be sold on Etsy, Redbubble, Society6, Storeenvy, Instagram, Depop, and more!
People buy a large variety of handmade items such as embroidered work, sewn or upcycled clothing, buttons, patches, crocheted or knitted clothing, clay figures, and more as well as prints on products such as tote bags, bottles, posters, blankets, pillows, and much, much more!
If you can't think of any ideas, see the most profitable crafts to sell here!
95. Resell Cars
Just like houses, cars can be flipped. A dirty and moderately old car can be bought for cheap, cleaned up, and repaired before being sold for a profit. Reselling cars can make you money quickly, like $700 in two weeks.
96. Surrogate
While being a surrogate mother is definitely the most intense of the side hustles for single moms that we have to suggest, it also pays a lot.
If your body reacts well to pregnancy, and if you already have to stay home, you can make between $20,000 and $30,000 on average plus the cost of clothing, medical bills, and more.
97. Sell Your Jewelry
Do you have jewelry that you don't use anymore? This could be jewelry you bought but don't use anymore, a present from an ex, inherited jewelry, or pieces you have crafted as a hobby.
Selling your jewelry is easier today since you can reach a wider market online thanks to online marketplaces like Etsy, Amazon, Facebook Marketplace, and Shopify. There are platforms like Worthy and Sotheby's that specialize in reselling jewelry.
For jewels whose worth you are not sure of, it is advisable to have them appraised by a professional jeweler before attempting to sell. You should also thoroughly understand the selling process as well as the amount you stand to get from your items.
If you decide to sell on Worthy, for example, you should ensure that you have high-value jewelry such as topaz, rubies, diamonds, and opals as these sell the best on the platform.
Worthy sells via auction and takes a commission of 10-18% of the final price. You also make money from inviting friends who sell on the platform.
Other Profitable Ideas Include:
What is the Easiest Side Hustle?
If you were to ask me, "What is the best side job for working moms?" Well, it totally depends on your preferences and, ultimately, your monthly income goals!
Jobs that can be done from home are generally considered easy side hustles for single moms. These options include proofreading, freelance writing, virtual assistance, or translation services.
Alternatively, jobs that provide passive income for single moms, like purchasing vending machines, ATMs, laundromats are also among the easy extra income ideas and simple business concepts suitable for working moms.
The key is to assess your personal interests, skills, and financial objectives when choosing the ideal side job. Whether you prefer the flexibility of working from home or the potential for passive income, there are various opportunities available to suit your lifestyle and needs.
Take the time to explore these options and find the perfect fit that allows you to balance your responsibilities as a working mom while generating additional income and pursuing your goals.
Side Jobs for Single Moms: Bottom Line
In conclusion, having a side hustle is a fantastic idea for single moms, as well as for anyone else looking to increase their income and financial stability. The options presented above provide a diverse range of opportunities, ensuring that you are not limited in your choices.
While the list of side hustles could be endless, the goal here was to offer you the best and most feasible options, avoiding overwhelming you with unnecessary choices.
The selected ideas encompass various interests and skill sets, making it easier for you to find a side hustle that resonates with your passions and aligns with your lifestyle.
However, the world of side hustles is constantly evolving, and I am committed to keeping you informed about new and exciting opportunities that may arise. Stay tuned, as I will continue to provide updates and fresh ideas to empower you on your journey to financial success. With dedication, resourcefulness, and a bit of creativity, your side hustle can become a rewarding and fulfilling endeavor, bringing you closer to achieving your financial goals as a single mom.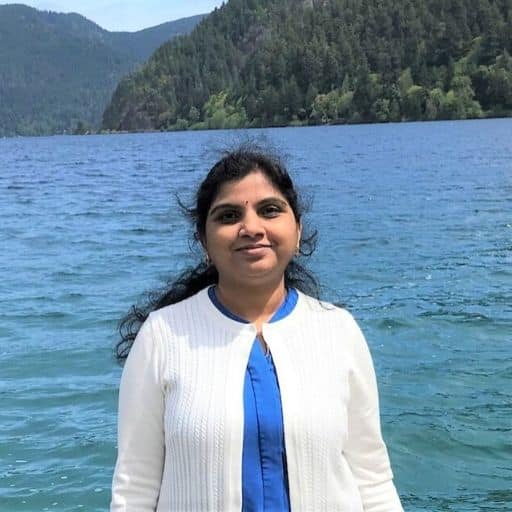 Howdy Folks, thanks for stopping by my blog.
I'm Swati, a proud mom, dedicated side hustler, full-time blogger, and a recognized millennial work-at-home expert. My expertise has been featured on esteemed platforms such as Forbes, CEO Blog Nation, Referral Rock, Vital Dollar, Databox blog, and many more. I have embarked on this incredible journey to share my firsthand experiences in the world of online income generation and to assist all of you in earning money from the comfort of your homes.
Join me in my mission to revolutionize the way we make money and achieve financial freedom. Trust me, it's not as challenging as it may seem!
Together, let's explore the boundless opportunities and pave our paths towards a prosperous future.