Ever heard of user-testing websites? Just like any other remote work-from-home opportunity, user testing is legit too! You'll get paid to test apps staying at home and in your feasibility.
In fact, who doesn't want to get paid to test websites from home in your spare time, when it takes just a few minutes!
In simple – User testing involves helping companies improve their performance and user experience testing on desktop, tablet, and mobile devices. On the other hand app testers, test the app, trying out its various facets and features, and write an honest review.
Hard to believe, but in reality, people actually get paid to test apps and websites. With thousands of apps released into the market every single day, the existence of such kinds of jobs seems pretty obvious and legit. As an app tester, your job is to assist app developers in finding flaws and help them provide a better user experience.
As a part of this, the app/website developers and owners pay for user testing, which in turn is paid to you for your services.
All you need is a computer/smartphone with an uninterrupted internet connection, microphone, desktop or laptop with the latest version of Windows, and a webcam. Good communication skills and confidence will be an added bonus.
Got time to invest? Without a second thought, user testing is worth your time and effort! Let me tell you where and how to find this opportunity. So that you can get started right now and test websites for money!
Get Paid to Test Apps (and Websites) from Home
Let's get straight to the topic. Here's a list of a few websites/companies that hire for this position. The companies in this article will pay you to test out mobile apps on your Android or iOS device and websites!
The good news is most of these companies are open to global residents that have a PayPal account.
For your sake of convenience, I've put together the testing and payment process of each website separately. Check them out and choose the best websites that are feasible to your work style.
AppCoiner is open to worldwide members, where you get paid to test out apps from their database on your phone or tablet.
Access the database of apps awaiting reviews, test out the apps, write your honest review, and get paid. The more apps you test and the more reviews you write, the more money you make! So, turn your spare time into cash reviewing as many apps as possible.
User testing is one of the best and most renowned sites out there. It pays you to visit websites or apps, complete a set of tasks, and speak your thoughts aloud.
You must be 18 years old and be equipped with a computer, an internet connection, and a microphone to get started. To become a tester, sign up for user testing, and take a sample qualification test before receiving any assignments.
Mobile Testing is another great way to make money on User testing. In order to get hired as a mobile tester, you need to possess a specific smartphone and qualify for their sample test.
Get Paid Up to $15, usually $10 via PayPal for every Test you complete. Apply for UserTesting right here!
Also Read: 25 Legit Companies for Paid Product Testing Jobs
Next comes TryMyUI, which offers some quick bucks for becoming a tester. Browse the website as you would normally do and keep an eye on the functioning and the content.
Once you're done with testing the website, express your opinion on various factors like usability, working, and functionality to provide a definitive answer to the kind of experience you've encountered while browsing the website. Just be yourself and speak out in a confident tone by recording a live video.
You'll get paid 10$ for 20 minutes of work.
ENROLL
Enroll is an amazing app that pays you for completing tasks that take less than a minute. No need for a computer! Any device (iPad or smartphone) can be used to accomplish your tasks. Some tasks are very simple and easy to do while some might take more time to complete. At times, you might get paid for simple tasks like – moving the mouse and clicking on your computer screen.
USERLYTICS
Userlytics requires you to give feedback on websites, applications, concepts, prototypes, and more. All you need is a microphone, webcam, windows, and the latest version of java to work on this.
To get started – Fill out a simple form with your contact information.
USER FEEL
To register as a tester, you'll need to attend a simple interview. This helps them decide whether you are fit or not. It takes about 10 – 20 minutes to complete a test.
In Userfeel, most of the tests will be in English and in a few other languages you are aware of (which you've mentioned while applying as a tester).
EARLI BIRD
This is an easy way to make few bucks from home by sharing your opinion on apps and websites. On average, you will get 5 opportunities per month. You will be paid for giving feedback on the apps, few products, and websites.
The opportunities you receive are based on your performance, quality rating & graph, etc. You will be paid by PayPal after completing the project.
TEST.IO
To register for this as a tester, you will need to register and add all your devices. The invitation will be sent to your email with the attachment of the first test.
You'll get paid for finding bugs in the test, rating and testing apps, websites and, games. You'll be paid via PayPal, Skrill, Payoneer.
INTELLI ZOOM
You should register first and submit a sample, then your account will be approved in a few days. Share your experience with products by spending a mean time of 10-20 minutes and get paid. You will be paid 5$ for surveys and 10$ for recording studies.
In general, your work will be approved within 3-5 days. You'll get paid after 21 days of work approval.
START UP LIFT
This website pays for testing startup websites. Answer the questions listed on a startup website. The questions given are to know the response of the user after visiting the website.
You will be paid 8$ for each completed test. The payments will be done weekly by PayPal.
USER ZOOM
This is a great platform for testing websites and earning few bucks easily. Most tests take between 10-20 minutes and pay, on average, $10 each. The payments are made after the completion of the tasks via PayPal for every 2 weeks.
FERCEPTION
In this, you'll have to test apps, software, websites and you don't even need to record a video of your testing process. You can directly give the feedback on their platform and you'll be paid monthly based on the number of tests you've conducted.
TEST BIRDS
This is the platform for testing websites, software, and applications. The amount varies based on the test. The payments will be processed via PayPal or bank deposit every 15 days. On average, it takes 15 minutes for completion of each test and you'll be paid up to 20$ for each test.
USER INPUTS
You'll be paid 10$ for each test through Mturk. This money can be withdrawn in the form of gift cards or can be transferred into your bank account. You should record while testing and submit the review.
Start to Make Money Testing Websites
As you can see, user testing requires no specific skills or technical experience. Just with minimal requirements and fewer efforts you can improve your bank balance by spending just a few minutes a day. You can also easily make $20 an hour online taking multiple tests on different platforms.
It's totally flexible, letting you make money in your spare time.
Now that you have a list of the best paying user testing websites, go ahead and sign up today. Start working on as many user testing websites as possible and make some quick bucks. With most companies conveniently paying with PayPal, you can get your money fast, too!
So are you ready to Make Money with App Testing?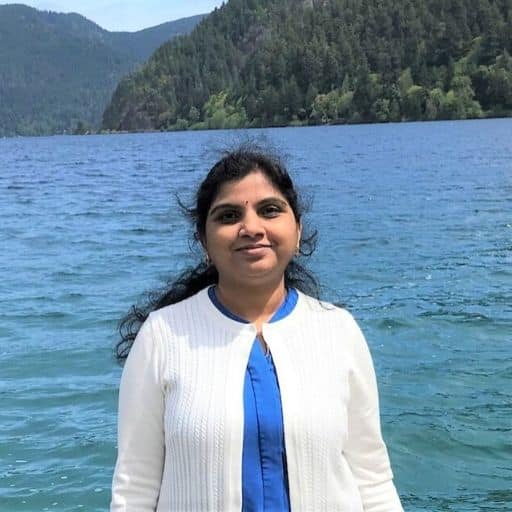 Hey Folks, thanks for stopping by my blog!
I'm Swati. I'm a mom, side hustler, full-time blogger and a millennial work-at-home expert featured on Forbes, CEO Blog Nation, Referral Rock, Vital Dollar, and Databox blog. I embarked on this impeccable journey to expose my online monetary experiences and help you all earn money from home. Come join my make money revolution and attain financial freedom – it's not as hard as you think!