Gone are the days when jobs that pay 100k a year were for those who either have a bachelors degree, years of experience or simply struck a chord of luck.
That said, the highest paying jobs in the $100k per year category are found in traditional careers in engineering, medicine, and finance. However, no matter your level of schooling, there is a $100k job for you.
Thanks to technology, not only are there more opportunities to find such 6-figure jobs but new ones are also being created due to demand in the gig economy.
The only questions you should ask are – what are the jobs and how can I get started?
This article introduces you to 100k a year jobs in various fields including online gigs. To guide your career path, I have included the job title, requirements, and average salaries.
Jobs That Pay 100K a Year Without a Degree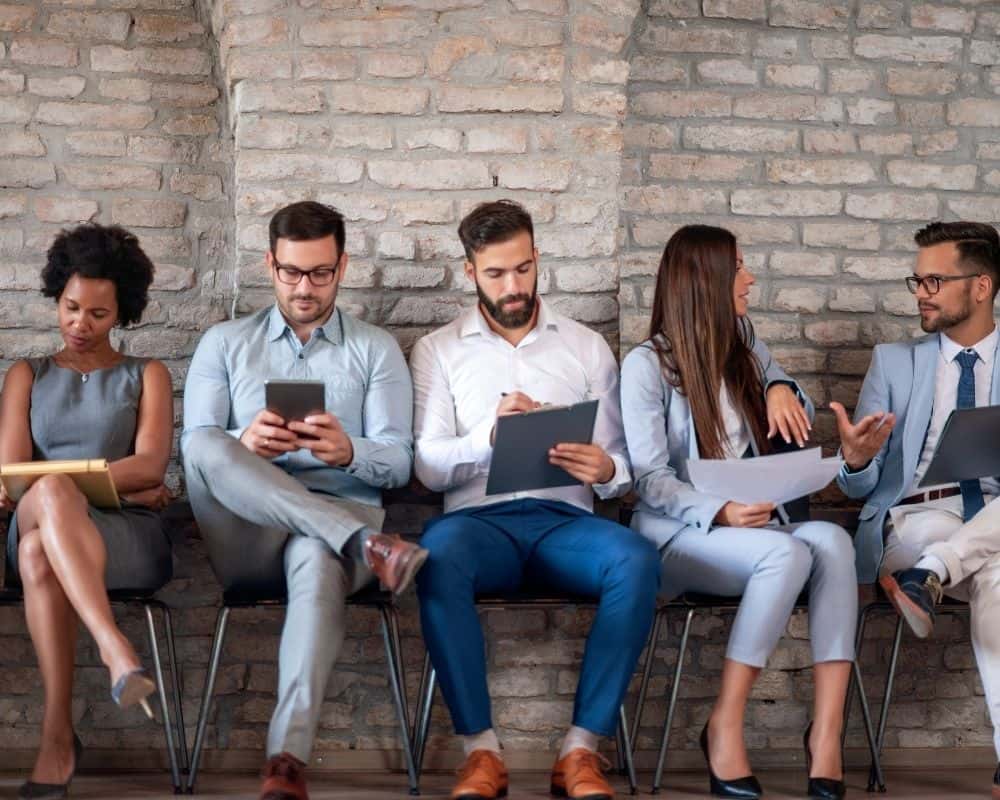 These are your kind of jobs if you only have a high school diploma or GED. I'm talking about gigs that you can learn on the job, where career trajectories are guided by performance and not academic qualifications.
1. Elevator Technician
Salary range: $47,370 – $130,940
Do you enjoy fixing things and have a positive attitude in the face of challenges? This job might just be right for you.
An increase in commercial real estate is likely to increase the need for elevator mechanics by 6% between 2020-2030, according to the Bureau of Labor Statistics. As such, the average salary is expected to rise.
Your job as an elevator technician is to install and maintain elevators, escalators, chair lifts, and moving walkways. In contribution to social good, you get to provide access for disabled people who can't climb stairs.
How to Become an Elevator Technician
With only a high school diploma, you can enroll to get trained and licensed through an apprenticeship program sponsored by a local union or a contractor.
With this license, you can work for the government, contractors, or the education sector.
2. Radiation Therapist
Average salary: $106,166
This is one of the fastest-growing jobs in the $100k category. Owing to the rising number of cancer patients, the market for radiation therapy is likely to expand by 9% between 2022 and 2023.
What's the role of a radiation therapist?
A radiation therapist's job is to deliver radiation therapy to cancer patients using the latest radiation therapy procedures and technology.
How to Become a Radiation Therapist
Although a traditional four-year degree is not required for this position, you need an associate certificate.
An associate degree costs about $7,490, which is less than half of what it costs to gain a college degree. The duration is just 2years as opposed to 4years for a degree.
3. Air Traffic Controller
Average salary: $129,750
Air traffic control is regarded as the most stressful occupation in the aviation industry. It involves:
Coordinating the movement of aircraft to maintain a safe distance between them.
Controlling all ground traffic at airport runways and taxiways.
Giving landing and take-off instructions to pilots.
Informing pilots about the weather, runway closures, and other critical information.
However, according to ZipRecruiter, they're the second-highest paid in 2022; avionics engineers take the lead. Also, keep in mind that you must be 31 or younger to qualify.
How to Become an Air Traffic Controller
Although a degree may be prescribed for the job title, a bachelor's is not required. Only 20% of air traffic controllers have a bachelor's degree, according to statistics from the Occupational Information Network. 21% have a high school diploma and certificate and 36% have a high school diploma only.
4. Affiliate Marketer
Average salary: $154,983
Affiliate marketing is one of the most lucrative digital skills today. And if you are good at SEO and online marketing, you can make as much money as you want.
Your job is to refer people to the products and services of other companies, usually through a link, and you receive a commission if those people take the desired action- usually, buying or subscribing.
How to Become an Affiliate Marketer
Here's what you need to begin your affiliate marketing journey:
Decide on a market niche.
Find products you can sell on the internet that resonate with your target audience.
Join an affiliate network.
Set up a website or a newsletter
Ensure that your target audience visits your website.
Persuade consumers to buy from you.
5. UX Designer
Average salary: $102,401
Two products may serve the same function, but one can be easier to use and more desirable than the other. That's what a UX designer's job is about- making a user's experience better.
This is an online job where you conduct research, analyze data, run experiments, and create diagrams to enable other people to understand your work. Additionally, you serve as the connection between the users of a product and the business.
How to Become a UX Designer
A large part of UX designing requires you to have soft skills, such as curiosity, problem-solving, creativity, and understanding of human behavior.
For the technical side, although the visual design is a core part of UX, you don't need a degree in visual design or graphics. Most importantly, you need work experience and a stellar understanding of the core concepts that go into front-end development.
On Udemy and YouTube, you can find several free visual design classes to get you started.
Additionally, check out these beginner courses on Coursera, Futurelearn, and The Gymnasium to decide whether you like the idea of becoming a UX designer.
6. Commercial Pilots
Average salary: $100,000
Commercial pilots, unlike airline pilots, do not work with airlines. They work for private airlines, engage in unscheduled flight activities, and are paid per hour.
Airline pilots are paid higher, with an average of $202,180. However, most of them began as commercial pilots because certification is less expensive and doesn't call for a college degree.
How to Become a Commercial Pilot
From the word go, becoming a commercial pilot is a tedious and long journey. Overall, you'll need to obtain:
2 years of training.
Private pilot certification.
Instrument rating
A commercial pilot license.
Flight instructor certificate.
7. Software Developer/Software Architect
Median salary: $119,118
Software developers design, develop and test computer and other smart devices programs. They also analyze user needs and develop software features based on those needs.
Software developers/architects have great job prospects. They rank number 2 below information security analysts in the best technology jobs category by US News & World Report.
Even though their numbers are rising, there is still a shortage. According to the Bureau of Labor Statistics, the employment rate is expected to increase by 22% from 2020-2023; a rate that is higher than the average of most occupations.
How to Become a Software Developer
You can get started by enrolling in college and earning an IT degree. Also, you can be self-taught by taking courses online and watching YouTube videos.
Jobs That Pay 100K a Year With a Degree
The core tasks of some careers are so intensive that you need a few years in college to just understand the basics. Jobs in this group require 3 or more years in university, either full-time or part-time to get the right credits.
Note: Apart from a bachelor's, some of the jobs below may require a master's degree plus additional qualifications.
8. Investment Banker
Average salary: $103,674
As an investment banker, you get to work with major banks in assisting clients to handle financial transactions, going public on the stock market, and raising capital.
However, as an entry-level investment banker, you spend most of your time using a computer to create spreadsheets and PowerPoint presentations for your boss' use.
The downside of investment banking and other finance occupations is that they work very hard and get stressed out.
It's also worth noting that your salary depends on the bank you work for. Remuneration can be anywhere from $70-95K. The juicy part, however, is the bonus which can be as high as 70-100% of your salary, meaning you can make over $100k easy.
How to Become an Investment Banker
The ability to negotiate and sell is a vital skill in investment banking. For the technical side, you need a degree in finance, economics, or other business majors.
It is difficult to break into top banks that need your services the most, but it becomes simpler when you join business organizations in college and progress through internships.
9. Data Scientist
Average salary: $131,490
Data science is an interdisciplinary and broad IT field. Examples of career fields for these scientists include:
Banks: Identify fraud.
Manufacturing companies: Estimate maintenance requirements without endangering production.
YouTube and Netflix: Suggest the next piece of content you should watch.
Typically, a data scientist collects data, stores, cleans, and creates KPI dashboards. They also experiment and carry out user experience research.
How to Become a Data Scientist
You must have a strong background in math and statistics. Other skills include computer science, business knowledge, and analytical and communication ability.
10. Management Consultant
Average salary: $119,416
Management consultants work with a variety of companies and organizations, including government agencies, medical institutions, and IT enterprises.
This is the right job title if you want to work as a consultant, but you're unsure of the best consulting niche to choose. Working as a general consultant for a while will help you find a niche that resonates with you.
As an entry-level consultant, most of what you do is look into your client's data to come up with workable strategies. One of the best perks of this high-paying job is that you may get to travel a lot.
How to Become a Management Consultant
It's a broad field hence, employers don't focus on specific majors. You can major in anything. But you must have a solid foundation in consulting which can be gained by enrolling in online courses.
11. Actuary
Average salary: $105,900
Actuaries estimate the actual amount that's fair for you to pay an insurance agency for the asset being insured. They use a lot of data, probability, and statistics to place value on risk.
How to Become an Actuary
You can get a degree in actuarial science but a degree in economics, statistics, or anything related to finance.
To become a fully qualified actuary, there are 10 actuarial exams (7 associate and 3 fellowships) you need to pass, which often take between 5-8years.
However, these exams are no barrier to finding a job as you can work and write the exams but you'll be considered an actuarial student. Your salary and benefits hike as you pass more exams.
12. Nurse Anesthetist
Median salary: $123,780
A nurse anesthetist ensures you stay safely asleep during surgical procedures, check vital signs, and keep pains under control after the procedure.
They work in hospitals, doctors' offices, surgical clinics, the military, psychiatric institutions, respiratory therapy departments, emergency rooms, and outpatient care centers.
How to Become a Nurse Anesthetic
You must first earn a 4yrs bachelor's degree in nursing before pursuing a master's degree in anesthesiology.
13. Financial Manager (FM)
Average salary: $134,180
Financial Management is one of the most challenging career paths. This is due to the extreme specialization of the field.
Financial managers are responsible for the money matters of a company. They produce reports, analyze activities, offer advice, develop strategies, and plan for long-term financial goals.
As a manager, you head and work with several departments in a financial institution.
How to Become a Financial Manager
Qualifications for an FM job position include at least 4 years of work experience and abilities like critical thinking, leadership, and communication.
14. Health Service Manager
Average salary: $101,340
A health manager's role is essential to keep healthcare facilities running efficiently. This is due to the ever-changing tech and methodologies of providing health care.
In short, a health services manager's role is to:
Manage the organization's finances, maintain account balances, control patient billing, and determine fees.
Recruit and manage employees, communicate with medical staff, and coordinate with department heads.
Keep records and track services their organization provides.
Ensure security of patients' data.
How to Become a Health Manager
If you already hold a bachelor's degree in nursing or medical assisting, all you need is a business certification to complement it.
15. Physician Assistant
Average salary: $121,530
Just like the name suggests, a physician assistant assists physicians. That is, they provide medical treatment but under the direct supervision of a doctor.
They provide patient education, preventive care, and manage chronic diseases. They can begin treatment and then refer to doctors when it requires further attention.
How to Become a Physician Assistant
Unlike doctors, you aren't required to attend medical school. However, you must possess a bachelor's degree in a recognized science field. This will qualify you for the physician assistant certification program.
16. Nurse Practitioner
Average salary: $111,613
A nurse practitioner's role is similar to yet distinct from a physician assistant role. While the latter follows the medical model, the former follows the nursing model.
A nurse practitioner is an advanced registered nurse that evaluates a patient's needs, makes diagnoses, and recommends treatments.
However, the duties of nurse practitioners vary in different states. Also, they can work independently in some states while others require them to practice under the supervision of a doctor.
If you can't afford medical school, you can consider the less expensive route of becoming a nurse practitioner.
How to Become a Nurse Practitioner
There are two ways to become a nurse practitioner. The traditional and the direct entry route.
The traditional route is to first become a registered nurse by earning a Bachelor's degree in Nursing and then taking a full-term or part-time DNP (Doctor in nursing practice) program.
The direct entry route is for those with bachelors in other sciences. They take a 3-5years program to become an RN and earn a doctorate in nursing certification.
17. Pharmacist
Average salary: $128,710
A doctor will write a prescription, but the pharmacist will make sure it's the right dosage and decide whether it's appropriate for the specific patient.
Pharmacists also provide information on drug interaction and the safe storage of medications.
There has been an upward rise in the number of employed pharmacists since 2003, however, the US National Bureau of Statistics projects a 2% decline from 2020 to 2030.
How to Become a Pharmacist
A pharmacy degree, which is quite expensive, is required to become a pharmacist. On average, it costs between 65 and 200k. But it's often recommended to start as a pharmacy technician for 1-2 years to see if it's the right career route for you.
18. Corporate Controller
Average salary: $120,630
They often work for big businesses that have big staffing needs in the financial sector. A corporate controller's primary responsibility is to provide accurate financial reports or statements and update the senior finance officers.
They also ensure all financial departments operate accurately and effectively.
How to Become a Corporate Controller
Here are the three criteria required to become a corporate controller:
A bachelor's degree in accounting,
Certification in public accounting (CPA)
5-10yrs experience working in the different functions of accounting.
Jobs That Pay 100k A Year Near Me
Can you get paid $100 annually without having to move states or commuting to the city? You'll be happy to know that there are high-paying gigs, right where you are. With the right skills and fast internet, you can become a:
19. Web Developer
Average salary: $107,139
Web development is a service that almost every company/organization needs. This is especially so if a client wishes to reach out to customers and other stakeholders remotely and fast.
Basically, the work involves creating websites. While there are free and easy-to-use web builder tools on the internet, specialists in this field go beyond mainstream site customizations.
For example, they can design new user interfaces, test and integrate apps, and write code. To earn extra cash, a web developer also dabbles as a virtual assistant for web hosting platforms.
How to Become a Web Developer
As a beginner, you can either start with back-end or front-end web development. These are skills that you can gain online. At the pinnacle of your career, you'll be a full-stack developer and an expert software engineer.
20. Medical Writer
Average salary: $101,558
Medical writers create high-quality health care journals, articles, and documents. They turn complex medical information into easy-to-consume materials for laypersons.
Such expert writers also work with health brands, such as pharmaceuticals, to create marketing copies. Typical tasks include blog posts, web copies, ads, social captions, and product descriptions.
As a medical writer, you have the option of working for an organization and receiving a salary or working for yourself as a freelancer.
How to Become a Medical Writer
Both strong writing abilities and an understanding of medical jargon are necessary for writing in the medical field.
A degree in a medical field may or may not be required, depending on the company you wish to work for. So, with just basic biology knowledge, you can start and learn on the job.
On the writing part, a degree in English, journalism, or a related field is often an advantage. Regardless, you can learn to write well by reading books, taking courses, or interning with publishing agencies.
21. Amazon Web Service (AWS) Cloud Engineer
Average salary – $129,883
AWS is a tool designed by Amazon to improve the performance of a website without investing in a new servicer whenever a site receives a surge in traffic.
As a software architect in this field, you develop, design, set up, maintain and enhance the software and application within the AWS platform.
This is a high-paying job that can pay up to $80 an hour. Your salary depends on your specialization and location. and For example, AWS jobs in California areas like San Jose, Oakland, Hayward pay high rates.
How to Become an AWS Engineer
Although having an IT background is an added advantage, it is still possible to become an AWS engineer without the experience. This is because some specialties only need minimal interaction with the cloud engineering infrastructure.
Be on the lookout for online courses and eBooks to help you pass the AWS associate level examination by Amazon and get certified.
22. Sales Representative
Salary range: $18k-$106,500
This job has a reputation for being hard. It's true, but getting started is easy, and claiming you can make 100k a year is just being modest. If you have an effective process that helps you deliver results, you'll earn way more.
And if you're in a lucrative niche or working for a business with a good commission plan, you can skyrocket your earnings in no time. The best part is you can work as a remote sales rep and make $100/yr.
As a salesperson, you sell products and services to customers that need them.
To be successful in this job, you must be able to provide virtual assistant services; educate your potential customers, handle objections and complaints, negotiate skillfully, and most importantly, close sales.
How To Get into Sales
If you're already a smooth talker and can charm someone with your words, you'll do well in sales. Even if you're not, free online sales courses on Coursera and Alison can get you started.
23. Information Security Analyst
Average salary: $101,504
Information security analysts function as cyber tech police. They monitor and secure an organization's computer network and systems.
It's a male-dominated career. They're rated number 1 best tech job by Money US News & World Report. This is because the demand is high and the barrier to entry is low.
According to the Occupation Security Network, the number of security analysts employed as of 2020 is 141,200, which is higher than the number of data analysts, mathematicians, and computer hardware engineers. There's also a projection of 16,300 job openings by 2030.
How to Become a Security Analyst
Occupation Information Network showed that only 53% of security analysts have a bachelor's degree. 23% have a bachelor's degree plus other certificates, and 13% just have an associate's degree.
Although this could imply that you can work as a security analyst without a degree, it's often advised that you get one.
The essential majors required are business and computer science.
24. Systems Engineer
Base pay: $107,878-$116,878
This is an engineering field that deals with a conceptual design of a complex system, from the basics of production to the end product.
Such systems are the backbone of every industry, be it healthcare, human resource management, or manufacturing. Tasks include developing security tools, system upgrades, and line automation.
How to Become a Systems Engineer
A bachelor's or a master's degree is essential in fields such as logistics, biosystems, software systems, and product development engineering.
Additionally, technical training under experts is a must before you can be certified by the relevant bodies. Thereafter, you can work remotely and on a contract basis.
Jobs That Pay 100k A Year Or More
Getting paid $100/year should not be your ultimate career goal. The reason is that there are jobs that pay even higher. Mostly, these are managerial or highly specialized job positions.
Here are the titles to aim for:
25. Professional Athlete
Average earnings: Depends on the sport.
Which major professional sports club is based in your state? Playing for them, according to Forbes, can make you millions per year.
Apart from the annual salary from your club, you get paid for product endorsements. For example, in 2022, Kevin Durant (NBA) made $42.1m and $50m, on and off the field respectively.
How to Become a Professional Athlete
The career path, however, requires commitment from a young age. This is to help you build stamina and compete at a higher level than your peers.
The leagues to aim for include the NBA, MLS, and NFL. A college degree is not required to play in the big leagues, but mostly, the journey starts at high school and then college, before you get drafted.
26. Chemical Engineer
Salary range: $105,550-$187,430
To land a high-paying job in Chemical Engineering, your job is to apply different principles to solve problems in refineries, industrial plants, and pharmaceutical labs.
Interested in working in a nuclear plant? One of the best jobs for a chemical engineer is working as a power plant operator, on a $100,000+ salary.
This is a full-time position where you spend most work hours on site instead of in the office. States with the most chemical engineering jobs include Texas, Delaware, Pennsylvania, and Louisiana.
How to Become a Chemical Engineer
The core subjects for a chemical engineering degree are chemistry, physics, biology, and math. It takes 4 years to get a bachelor's and 1-2 years for a master's.
Before you can start making the $100+ you need to complete intensive internship programs in the field.
27. Physician
Average salary: $208,000
Medicine is a challenging profession that requires a lot of resilience, but it's rewarding and fulfilling. Physicians have a lot of responsibility in patient care. Some of them include:
Diagnosing medical conditions,
Monitoring patients,
Collecting patient history,
Educating patients on medical conditions and preventive care.
How to Become a Physician
The route to becoming a physician in the US is long. The first step is getting a 4-year degree in any science subject followed by a 4yrs in medical school and a 3-7yrs residency.
For your academic struggles, the job pays a median salary of $200k. Depending on your specialization, you can earn as much as $331,190.
28. Marketing Manager
Average salary: $142,170
The job of a marketing manager involves developing strategies and campaigns for the promotion of products and services.
Employment growth in the industry is fueled by the ever-rising competition among organizations. Much of this has to do with the need to adopt new ways to market and sell products and ideas.
How to Become a Marketing Manager
You need a minimum of 10yrs experience in marketing and soft skills like strong leadership, organizational, and communication abilities.
Keeping up with the most recent marketing strategies, particularly those in digital marketing, is an added advantage.
29. Construction Manager
Median salary: $117,682
As a manager on a construction site, you supervise different aspects of the building process. You work onsite at residential and commercial building operations.
Typical tasks include interpreting designs, planning construction, and overseeing construction laborers. You also work with other managers to actualize architectural designs.
How to Become a Construction Manager
You can easily pick up building techniques and skills from working with other builders, but to move up the ranks, academic qualifications are a must.
The minimum education level is a bachelor's degree in disciplines such as civil engineering, building and construction, and project management.
30. Human Resources Manager (HRM)
Median pay: $117,682
The work of an HRM is to coordinate staff activities. In some organizations, the job also encompasses salary and job reviews.
The extra responsibilities see you earn a position such as Vice President HRM; a salary north of $180k. HRMs work in all industries including government, non-governmental, and community organizations.
How to Become a Human Resources Manager
The job requires a bachelor's or master's in human resource management. Disciplines such as finance, education, and business management can also get you a job.
Also Read: Weekly Paying Jobs
Online Jobs That Pay 100k a Year
With just a laptop and a reliable connection to the web, you can earn $100k or more from any corner of the globe. Higher education may not factor in the jobs under this category, but experience is paramount.
31. Amazon FBA Seller
Known as Fulfillment by Amazon, this is a new business model for eCommerce sellers. Basically, Amazon stores your products and provides you with an online shop, packages, and ships them on your behalf.
As such, you can buy from manufacturers and sell items without worrying about warehousing costs.
What's more, you can now have third parties create labels for you, making it easy to brand your merchandise. Lastly, the company provides customer service for your brand. In my book, selling online can't get any easier.
How to Become an FBA Seller
Start by creating a Seller Account and set up your shop as either an "Individual" or "Professional" seller. The former costs you $0.99 per product sold while the latter carries a monthly subscription of $39.99.
After approval, list your products and ensure to market widely through your business website and social media accounts.
Possible Profits: Top FBA sellers make over $350k per month. It takes time to get your shop off the ground, with most reviewers giving an estimate of 3 – 6 months.
32. Dropshipping
This is another ingenious model of selling stuff online, without physical stock. Unlike FBA selling where you are the brand owner, in dropshipping, you act as a middleman for manufacturers.
Once a customer buys through your shop or links, the originating company takes over the process; they pack, ship, and deliver. In turn, you earn a commission on the sale.
It is, however, worth noting that dropshipping requires extensive research on the best products to sell online, who to market to, and how to advertise your wares.
How to Become a Dropshipper
Do you have a Shopify or Etsy shop? If so, you are just the person to try dropshipping. Scour through supplier databases for manufacturers willing to connect your store to their catalogs.
I recommend subscribing to a tool like DSers that connects you with thousands of suppliers and automates most of the process.
Possible returns: It depends on the niche and your sales expertise. Some drop shippers make over $400k per month.
33. Flea Market Flipping
Flea markets are full of trinkets and underpriced large items that can fetch you thousands on resale. You can get great bargains from thrift stores, garage sales, and local garage sales.
One of the best items to flip online is furniture. With just a little painting or minimal repairs, you can make 3 times your initial investment for each furniture piece.
Start by researching the best items to flip online. It also helps to be true about your craftsmanship. This is to ensure that you only purchase items that you can improve for high ROI.
Possible profits: Depending on your items and market, you can make $100 to $1,000 per month, and up to $20,000/month ($240k/yr) with high-value items.
Also Read: What Does Laid Off Mean?
FAQs
1. How Much Is $100,000 a Year?
Working 8 hours a day, from Monday to Friday, $100k a year pays you $51.28 per hour. The calculation assumes you take at least 30 minutes off work daily for lunch.
Every week you make $1923.08 and $3,846.15 biweekly. At the end of every month, your take-home is $8,333.33. Factoring in federal and state taxes, your net comes down to around $82,000.
2. Which Jobs Pay 100k a Year From Home?
Making $100,000 a year from home is doable with jobs like:
Web developer
Medical and Legal writer
Amazon Web Service engineer
Information security analyst
3. What Jobs Pay High Without a Degree?
Without just a high school diploma, you can earn six figures from jobs such as elevator technician and radiation therapist. Other high-paying gigs that don't require you to attend college include air traffic controller, affiliate marketing, and UX designer.
The Bottom line: Is 100k a Good Salary?
The median household income in the US stands at around $68,700/yr. As such, making $100 a year, even after taxes, the pay is well above the average income. What this means is that with such an income, you should live comfortably and save for your retirement.
Using the conventional 50:30:20 budgeting plan, the amount can allow (after tax) you to:
Save $16,400 (20% of $82k).
Spend $24,600 (30% of $82k) on wants such as vacations and hobbies.
Spend $41,000 (50% of $82k) on essentials like rent, utilities, and groceries.
In my book, any job that caters to your needs, and savings, and leaves you with over $20k for any desires is more than a good job.
That said, you can still earn six figures and live in debt. And that's the discussion I invite you to contribute on; let's hear how to ensure 100k lasts long.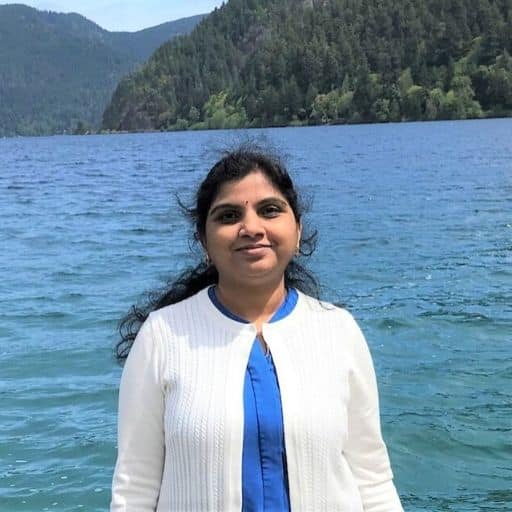 Howdy Folks, thanks for stopping by my blog.
I'm Swati, a proud mom, dedicated side hustler, full-time blogger, and a recognized millennial work-at-home expert. My expertise has been featured on esteemed platforms such as Forbes, CEO Blog Nation, Referral Rock, Vital Dollar, Databox blog, and many more. I have embarked on this incredible journey to share my firsthand experiences in the world of online income generation and to assist all of you in earning money from the comfort of your homes.
Join me in my mission to revolutionize the way we make money and achieve financial freedom. Trust me, it's not as challenging as it may seem!
Together, let's explore the boundless opportunities and pave our paths towards a prosperous future.