With the national average salary being below $60,000, jobs that pay $200K a year are more than desirable. This is the kind of money that can provide you with a stress-free, superior-paying lifestyle.
Additionally, the cost of living in many places, plus the need to save for retirement, necessitates adequate financial security. So, the more you can get from your job, the better.
Luckily, there are professions with the highest-paying jobs ($100k and over), both online and onsite.
People who work in these job sectors earn around $200,000 every year, which translates to $16.5K+ earnings per month. Per hour, the person earns approximately $103!
Interested? Here are jobs to give a strong footing in society. Read on to know how to get started in this high-paying career in 2022.
Jobs That Pay 200K a Year Without a Degree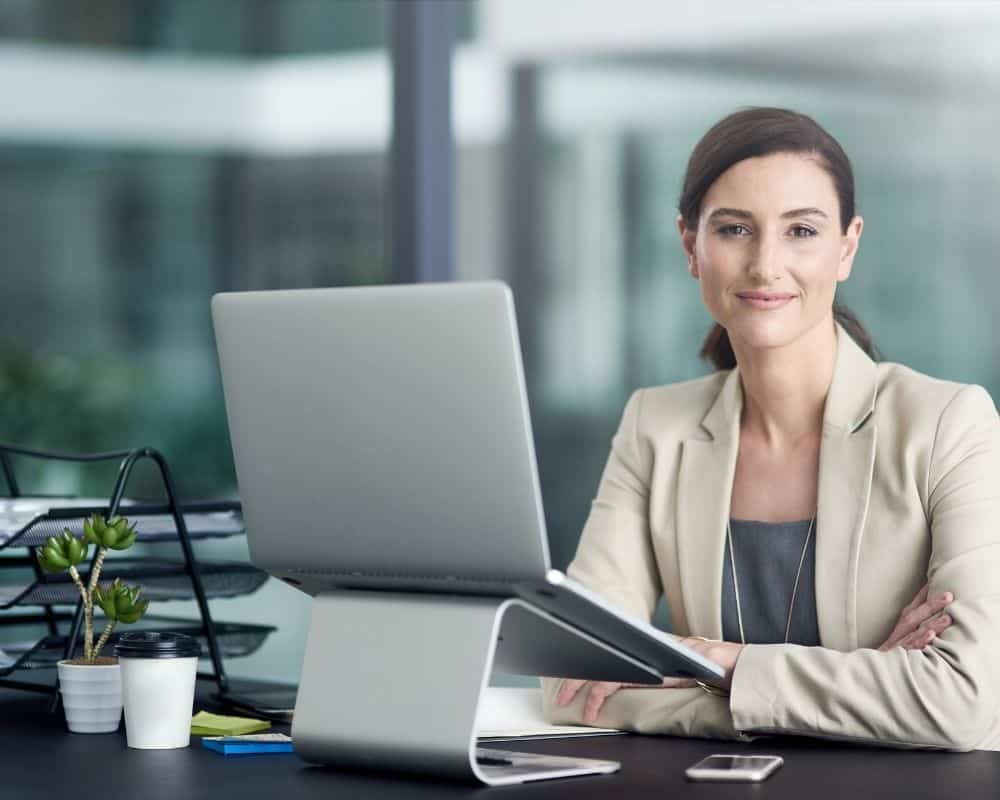 The following are some 200K per year jobs that you can do with just a high school diploma. However, strong communication skills and self-management are core requirements to make a career out of the following gigs.
1. Content Creator/Blogger
Provided you have a good hold of the English language, grammar, and creative writing expertise, you can try your hand at blogging or content creation.
There are multiple online businesses available that allow non-graduates to apply for content creation. The option to create a personalized blog and work independently from home also lies in hand.
Additionally, if you employ a couple of SEO specialists and ghostwriters under your wing, you can easily earn over $200k per year. What's more, you can freelance for the likes of the Associated Press to make extra cash.
Additional Information: Companies That Pay Event Bloggers
Getting Started
Use this step-by-step guide to learn about blogging like a pro. The experiences will make for a strong work portfolio that will help you run monetized websites.
Earning potential: According to Forbes, blogs such as Peter Rojas' Gizmodo make $325K/month. That's $3.9M in annual wage.
2. Actor
Depending on your project type, you can perform in theaters and in the entertainment industry and earn high amounts of money per year.
Note that high earnings are possible for more experienced and well-known professionals than others.
This is a suitable profession to excel and earn high costs, but it depends on box office success and advertising endorsements as well.
Getting Started
There is no specific educational degree required. Join any official acting school where you will get to learn the intricacies and start physical and mental development.
Also, try auditioning at every opportunity and wait for fruitful casting calls. I also recommend going for Voice Actor Jobs for extra income.
Typical salaries: Depending on the movie, you can make millions over many years from a single film. For example, it's estimated that Tom Cruise makes $75M from each film in the "Mission Impossible" franchise.
3. Real Estate Agents
According to reports, real estate agents earn a good amount of money per year, depending on the location. While operating in places like New York, Washington, and California, you can expect high salary potential.
In this role, you have to check for available properties and the financial/tax details of the clients.
Managing the negotiations and even supporting clients in selling their properties to make a deal with the right customers also falls within your responsibility. You can charge an hourly wage for the service and get a commission once the client closes on a property.
Getting Started
Understand the licensing requirements for becoming a real estate agent. Once clear about your objectives, enroll in a real estate licensing program and gain the required knowledge.
Then, apply for the real estate salesperson exam, get the right accreditation, and start selling property. To get a strong footing in the industry, start by working with an experienced broker.
Potential salary: $40,500- $200,000 per year.
4. Cybersecurity Specialist
Looking for a high-paying job in the information technology industry? Put your knowledge of vulnerabilities plaguing the internet to earn $200k+ a year.
The work requires fast threat assessment and critical thinking. Such tech jobs require expert-level web developer skills as opposed to just using plug-and-play IT forensic tools.
Getting Started
Cyberspace is a fast-changing industry, meaning what passed for cybersecurity in 2000 does not apply in 2022. What this simply means is that you don't need a degree, just the passion and keeping up with current trends in the industry.
Actually, with certifications such as Google Professional Cloud Security Engineer, you can write a ticket to a high-paying job.
Median Salary: $231,447
Jobs that Pay 200K a Year With a Degree
People with a collegiate-level degree can land top-tier jobs more easily than those without academic qualifications.
Nevertheless, 200k a year is still a staggering salary that may require a master's or a Ph.D. Jobs in the category include:
1. General Practitioner
Globally, professionals in the healthcare industry potentially earn a lot in comparison to other sectors.
You can opt for working in hospitals and non-clinical areas like nonprofits and governmental agencies. Additionally, you have the option to become GP in different departments, like pediatrics (handling younger patients) or diagnostics (identifying disease).
Getting Started
Start by enrolling in a medical school and getting a bachelor's degree. Note that admission into a medical school requires you to pass the Medical College Admission Test.
Excelling in medical school should be your goal following which you must pass the licensure exam.
Once you complete medical school, undergo residency for three to seven years till you obtain state licensure.
Average Salary: USD 217,890
2. Psychologists/Psychiatrists
Other top jobs that make 200k a year in the health industry are psychologists and psychiatrists. These are experts responsible for providing medical counsel to mental health conditions in private medical centers, public hospitals, and rehab centers.
You can offer your services as private counseling, as well as for government agencies. As an experienced professional, you provide outpatient services and charge handsomely for every session.
Getting Started
Complete a bachelor's degree in psychology or biology, following which you have to appear and pass the Medical Colleges Admission Test. You also have to earn a license and certifications to practice legally.
Average Salary: $277,593 per year
3. Sales Manager
The annual wage of a sales manager can be in the millions depending on the product, commissions, and base pay.
Responsibilities include collaborating with in-house sales teams, as well as marketing firms on contracts to drive sales targets. At a managerial level, you'll also have to come up with new marketing strategies for the company.
Getting Started
Generally, a sales job does not require anything more than a high school diploma. However, to work as a sales manager you need a bachelor's degree in business administration.
The career path also calls for a few years of experience as a sales representative.
4. Financial Manager
Here, you have to handle investments for private industry clients, from opening the accounting to managing finances. This is the kind of job that keeps Wall Street tick.
A high-class education degree in the finance or economics sector will make you eligible for work in a corporate investment bank. Your average salary will rise based on the location decided.
According to the Bureau of Labor Statistics, financial managers in sectors such as securities and financial investments earn $200k+.
Getting Started
Start by earning a college degree in business or economics and secure an internship to sharpen your skills. Proceed for a master's degree or other career certifications to increase your knowledge, and keep adding to your work experience till you become a financial manager.
Salary Range: $128,740 – $205,170
5. Chief Executive Officer
As a CEO, you must help a company in handling important considerations regarding resources and projects. Basically, you are the leader in making major corporate decisions.
You have to craft suitable strategies depending on the company's finances at hand.
The best part is that you can become the CEO in any sector, be it banking or construction companies. As such, the criteria and involvement of your work will vary depending on the circumstantial demand.
Getting Started
Getting a bachelor's degree becomes the first step towards your goal of becoming a CEO. Try to pursue a business administration or MBA course to get into top business colleges and institutes.
Additional certifications in disciplines such as information technology will be helpful on your way up. Next, work to increase your experience till your portfolio looks strong enough to get hired as a Chief Executive Officer.
Average Salary: $213,020 per year.
Jobs That Pay $200K a Year or More
Is 200k a year enough? Not really. After taxes, the amount lowers greatly and may require supplementation through a side hustle. If not, go for the following jobs that pay 200k+.
1. Anaesthesiologists
The anesthesiologist is an important part of the healthcare division who specializes in pain management. You will hold the knowledge to prescribe an accurate dosage of analgesics and anesthetics during surgery to save patients from surgical perils.
US News and World Report average the median salary at $208,000. Depending on the state, though, the salary can hit $300k+.
The states with the highest paying job include Florida, Minnesota, and South Carolina.
Getting Started
Your journey begins with getting a bachelor's in biology or any natural sciences. Put in your efforts to study and pass the medical college admission test to increase your chances of getting into a better medical school.
After graduating, you have to appear for the United States Medical Licensing Exam. Pass the exam and enroll in a residency program after which you apply for a state license.
Finally, seek your certification from the American Board of Physician Specialties and the American Board of Anesthesiology.
Average Salary: $208,000/yr
2. Nuclear Engineer
Nuclear engineers design and explore ways of benefiting from nuclear radiation. You work with energy scientists to monitor and maintain nuclear reactors.
Getting Started
This is a sensitive job that requires a degree in nuclear engineering.
Apart from energy-related work, a nuclear engineer can also be employed as a nuclear medicine researcher or a nuclear radiation therapist.
The more years you spend on the job, the higher your salary. Your take-home also varies depending on the country. For example, a nuclear facility in the US may pay more than one in the United Kingdom.
Average salary: $243,807
3. Neurologists
As neurologists, you have to focus on treating the ailments related to the nervous system, namely peripheral nerves, the spinal cord, and the brain. Neurologists work in non-surgical and surgical cases, the latter of which is a specialized professional known as neurosurgeons.
Neurologists generally manage diseases related to the nervous system, diagnose patient issues, and provide adequate treatment.
Getting Started
Initiate by obtaining an undergraduate degree in biology, microbiology, human anatomy, etc. indulge in volunteering activities and job shadowing to sharpen your skill set from the beginning. Appear for the MCAT and apply to some premier medical institutions.
Work hard on the four years of medical curriculum till you obtain your medical degree. Join a neurosurgical residency program to hone your talent. Sit for the United States Medical Licensing Exam to get a legal recommendation for practice.
The step includes the involvement of the American Board of Psychiatry and Neurology and the American Board of Neurological Surgery. Continue with your education through specific programs in neurology. Once you gain enough confidence start your journey as a neurologist online or through some in-person chamber.
Average Salary: $214,626
4. Cardiologist
As a Cardiologist, you have to diagnose, manage, treat, and prevent ailments concerning the heart. Stent placement and balloon angioplasty are two primary procedures you perform as a cardiologist.
Getting Started
Your journey as a cardiologist begins with obtaining an undergraduate degree in biology, microbiology, or other science streams. Prepare for the MCAT and pass it with flying colors to get into a good medical college for yourself.
Four years of education and training will get followed by appearing for the United States Medical Licensing exams.
Once you get a medical license, start a residency program to hone your skills. Get the required certifications from the state board you wish to practice in and complete a fellowship program.
And, once you garner enough experience under your forte, go on to apply for jobs in hospitals as a cardiologist.
Average Salary: $242,007
200K a Year Jobs Near Me
If you are looking for jobs that pay over 200k, look into the following home jobs that can be done from anywhere. Just as the income is high, expect to exert yourself so as to meet set goals.
1. Product Manager
High-paying remote work is mainly related to the tech-based industry, and one of the highest-paying options in it is product design and management. The salary structure is typically low, but in states like California, some agencies might hire you with over $200K per year salary bracket.
Your task in this role is to plan, devise, and deliver dynamic digital solutions for companies, adding client-requested elements.
Getting Started
Earn a bachelor's degree in product design and gain work experience through an internship with a practicing product manager. A business administration degree can also lead to the same career path.
Also, stay updated about recent trends and curate your efforts in that direction. All this will lead to the creation of a strong resume for you to find the highest-paying job in the industry.
Average salary: Depends on the industry, for example, Meta pays product managers around $200k per year.
2. Professional Athlete
Professional athletes command a cult following within society. The popularity puts them in prime positions to influence products and make millions from the endorsements.
The career path required skill and determination. Most athletes start honing their skills at a young age before they can compete in the global arena.
Salary projections: A professional athlete can make $77,300 on average. This is according to the Bureau of Labor Statistics which also reports top earners to make over $200,000 yearly.
3. Criminal Investigator
No matter where you are in the world, the services of criminal investigations are always in need. The job now comes with elements of cyber and data investigations that can be done remotely.
Typical tasks include forensic analysis of IT systems, hard drives, and digital footprints. Plus, you must do the legwork, including staking out suspects.
Getting started
A criminal justice degree is needed for the job. Additionally, to be more effective in today's cyber-centric life, go for certification as a computer scientist or a data architect.
Salary range: $49k-$248
How Can I Make $200K a Year Salary?
People can get 200K salary jobs in various parts of the world, specifically the USA. For that, you should try one of the many career paths listed in this article. First, check your eligibility for the work from an educational qualification standpoint.
Additionally, consider if you have the skill set necessary for specific profiles.
If the occupation you want doesn't fit with your current skill set but individuals can enroll in training programs for it, you can first get trained for it. Also, start at entry-level positions and grow your experience/skill level to get a salary hike.
So, getting into careers that make a 200k a year salary structure is possible, but you must reconsider your qualifications first. If you have the right education, earning $200k is no big deal.
Also Read: What Does Terminated Mean?
FAQs:
1. What Job Makes Over 200K a Year?
Many professionals, like surgeons, data scientists, financial managers, orthodontists, and chief executives, can earn $200K or higher yearly. The salary depends on the person's skills and experience, among other factors such as location.
2. What Jobs Pay 200K a Year Without College?
Careers like professional athletes, entrepreneurs, and acting do not require a college degree to start. In many of these career paths, you require course-based training or real-world field experience to prosper.
3. Are There Jobs That Pay 200K A Year From Home?
$200k home jobs are possible depending on your specialty and personal drive to succeed. Such high-paying jobs include realtor, web content creator, and cybersecurity specialist. These are jobs driven by numbers; the more tasks you close, the more you earn.
4. Who Makes $200,000 a Year?
Professionals with specialized training working in a good economy, under professional bodies, have the opportunity to make $200,000 per year. However, while it is possible to earn a salary from an entry-level job, the remuneration is reserved for managerial and supervisory positions.
The Takeaway: Living on $200,000 Dollars
$200,000 a year is a lot of money, no matter the state you live in. First off, the salary is about 4X the median salary, meaning you can live pretty comfortably on the income, and still have tens of thousands left over.
Having said that, there is nothing like lots of money. It all has to do with how you spend your money.
Specifically, financial acumen dictates that you do not fall victim to lifestyle creep. This is a situation where your standard of living keeps climbing as your salary increases.
Instead, invest and budget wisely, and most importantly, grow hefty savings account for your retirement.
Are there other tricks to making and living on 200k a year? Join the conversation below: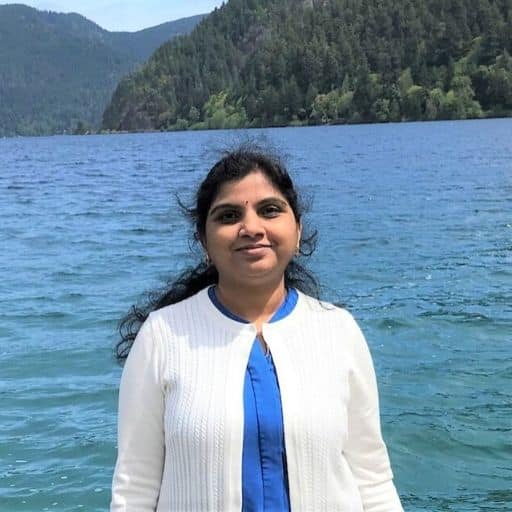 Howdy Folks, thanks for stopping by my blog.
I'm Swati, a proud mom, dedicated side hustler, full-time blogger, and a recognized millennial work-at-home expert. My expertise has been featured on esteemed platforms such as Forbes, CEO Blog Nation, Referral Rock, Vital Dollar, Databox blog, and many more. I have embarked on this incredible journey to share my firsthand experiences in the world of online income generation and to assist all of you in earning money from the comfort of your homes.
Join me in my mission to revolutionize the way we make money and achieve financial freedom. Trust me, it's not as challenging as it may seem!
Together, let's explore the boundless opportunities and pave our paths towards a prosperous future.