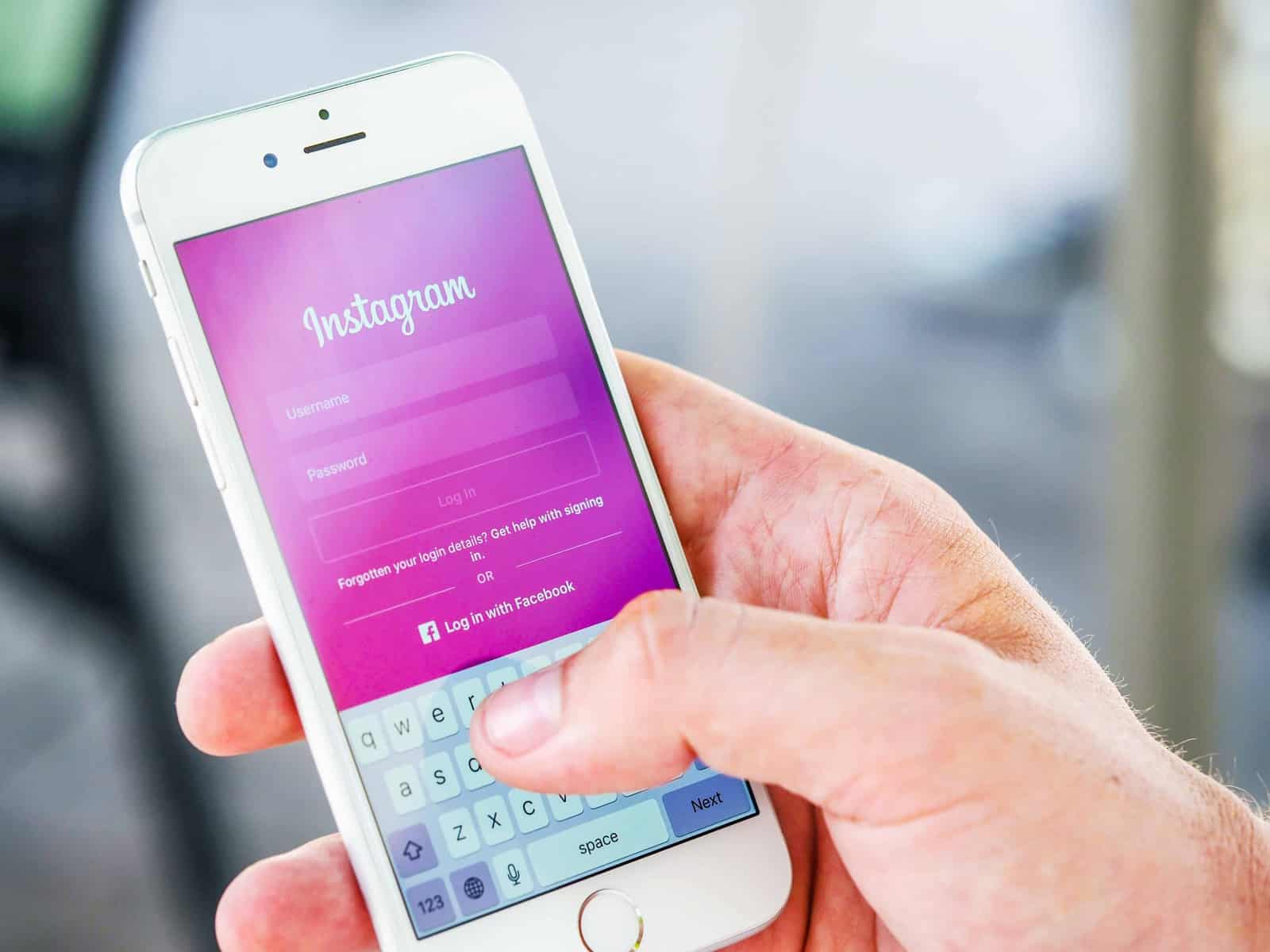 Are you planning to venture into Instagram? Looking for new business Instagram ideas? You've arrived at the right place.
Instagram has over 1 billion active users; thousands of people join each day, and unlike other applications, Instagram does not have minimum age criteria. It is the most popular traditional social network among U.S. teens and the second-ranked traditional social network in terms of active users, behind Facebook.
Since the creation of Instagram on the 6th of October 2010, a lot has changed thanks to Instagram's business ideas. We've seen babies become multi-millionaire influencers.
We've seen a twenty-one-year-old cosmetic selling self-made billionaire, and we've seen domestic animals rack millions of views in homemade videos.
Instagram has proved that with the right hashtags, with the proper timing, and with the requisite combination of other factors like time and consumer demand, anyone can hit it big and get exposed to an unlimited audience.
And, over 200 million Instagram users visit at least one business profile daily. A large portion of them is checking out business profiles. Is yours one they might want to visit? All of these combined make it one of the best platforms.
Needless to say, starting a business on Instagram exposes your content/product to millions of potential customers and clients thus making your business thoroughly profitable. So, are you ready to get started with Instagram?
TYPES OF INSTAGRAM BUSINESS ACCOUNT
Anybody can download the Instagram application, create a business account, and then claim to be a business owner.
However, only a few have truly mastered the art of new business Instagram ideas, the art form can get you thousands of followers with minimum fuss and tens of thousands of engagements too, but it must be done properly.
There are a plethora of different types of Instagram business accounts. A few would be analyzed in detail here, such are:
Finance

Beauty

Health

Fashion
INSTAGRAM BUSINESS CATEGORIES LIST
The importance of choosing an Instagram business category that captures the very essence of the service you are rendering cannot be understated. Coupled with the fact that the business category is displayed at the top of your Instagram profile and is the first thing that page visitors see asides your business name and display picture, this is obviously a graded test as a viewer that is search for high fashion clothes to buy would not want to have anything with a book service category, maybe sports or entertainment.
There are a plethora of Instagram business categories your companies service would fall kindly into one of the hundreds if not thousands of categories available. There are close to a thousand business categories on Instagram. Here are a few such options:
Arts and Marketing

Automotive

Business Services

Event Planning

Financial Services

Home Improvement

Lifestyle Services

Medical and Health

Pet Service

Spa, Beauty and Personal Care
HOW TO CREATE INSTAGRAM BUSINESS PROFILE
Creating an Instagram business profile is not difficult however a business owner must follow a few simple steps. Ready to learn more? Here's everything you need to know about creating an Instagram Business Account:
1. Download the Instagram App
You can get this application on the Google Play Store and the iOS app store for Android and iPhone users, respectively.
Pro Tip: Avoid downloading pirate applications like GBInsta that claims to offer extra features as compared to the typical purple icon Instagram account. This would protect the business owner from piracy and unnecessary hacks.
2. Set up to a business account
After downloading the Instagram application, you then proceed to settings, scroll to the bottom of the screen and check for the switch to the business account feature. You can even turn your personal account to business doing so. On switching to this option, you will see a plethora of options such as set up an email address, set up a phone number, analytics, and many other valuable options to help you grow.
Already have an account? Follow these easy steps to switch to a Business Account!
How to switch to Business Account:
From your profile page, open the Privacy and Settings tab.

Choose "Manage My Account."

Tap "Switch to Business Account" and follow the steps from there.

Choose your business industry (this category won't be displayed publicly).

Voilà!
Your account will now reload with analytics. You'll find the analytics in your account options on mobile version.
3. Follow people that fit your target audience
After setting up your Instagram business account, proceed to follow similar accounts that offer similar business services to yours. Observe how they operate and adopt their working business models as that is one of the many smart business ideas for Instagram.
4. Study hashtags
Hashtags are the future of social media, not only Instagram. They are your gateway into viewing various trending topics, trending yourself, and viewing what your competitors are doing to stay ahead. On Instagram, now you can even follow specific hashtags, just as if you are following a profile. As a business owner on Instagram have a unique Instagram hashtag. Also have a group of hashtags that pertain to the kind of business you operate.
5. Post frequently and Consistently
As a business owner on Instagram, you cannot afford to selectively post. The more you post, the more interactions you are likely to get;and the more business opportunities that would be presented to you. In as much as you should post frequently, make sure that these pictures are well taken. Your post should present your page in the most favorable way possible.
---
Want to build a following on Instagram and make your first $1,000 with it!?
INSTAGRAM BUSINESS ACCOUNT: 4 BEST PRACTICES
Now that you are done downloading the Instagram application, you have set up your Instagram business profile, you can now proceed to start selling your brand and going through all the new business Instagram ideas obtained. Next up, you should proceed to:
1. Chose the Perfect Name
Most business owners get this wrong, and they go on to pick a dull name out of sentiments. Let's face it if you were in a customer's shoes you would click an Instagram account with a name like Kylie's Beauty Home instead of 'I sell the best jewelry in town.' That is the hard truth; do not hesitate in talking to your creative friends and ruminating on a name that will catch the attention of even the most casual onlooker.
When you go to the search icon Instagram, all you see are the page user names and tiny display pictures. No matter how quality service is, if it does not pass that initial test, there is no way a customer would purchase or patronize such a business.
Pro Tip: Make it memorable and consider it a great opportunity to add in a hint at the values, products, or services your brand provides.
Related: Here's how to chose the perfect Instagram Username
2. Brand Your Bio
A lot of things come to mind when thinking of a way to capture your business in a few characters. How would you do so much with such a little frame?
One of the business ideas for Instagram is to use that bio judiciously as you squeeze in what you do, how well you do it, and how long you have been doing this. Support such an intelligent bio with a few emojis that would capture the attention of a wider audience. Add personalized URL to your Instagram Bio – Drive traffic to your blog/store/funnels/squeeze page.
Pro Tip: Share more than one link in your Instagram bio with a proper tool!
A quality Instagram business profile would have a bio like ➡

3. Post Quality Ideas
Instagram posts shouldn't be mere selfies or substandard snaps with poor phone cameras. An Instagram picture is your number one advert and should be treated with such reverence. You should employ a quality photographer if need be, and if that is not possible, use a quality iPhone with a strong camera to capture your businesses from all angles.
Related: Here are 20 Instagram Post Ideas to Promote Your Business
4. Use Trending Hashtags
Hashtags are the future. No one makes business posts on Instagram anymore without optimizing the trendiest professional hashtags to draw tragic to his page. This would make potential customers notice the service rendered with such relative ease.
Take time to observe fellow businesses that offer the same service as yours and check out the hashtags they use and the likes they get. You can also proceed to check out the trendiest hashtags and include them in your posts. Do not forget to have a unique business hashtag that pertains to your business.
Pro Tip: Find out which hashtags are bringing in the most engagement. Here's the perfect tool (free forever) to extend your reach and get your posts in front of your target audience. The free plan provides you with 30 posts per month per profile.
CREATIVE INSTAGRAM BUSINESS IDEAS
There are numerous legitimate businesses you can start on Instagram. Once you tap in to the right Instagram business ideas, you most likely will have a field day.
1. Affiliate Marketer
Looking for an Instagram business idea? Affiliate marketing is a top pick. With over 1 billion users Affiliate marketing is a superb way for company blogs and publishers to track their followers/audiences and turn them into customers. How does this work? First, you must have a brand, secondly, your affiliate network must be ready and thirdly you must be ready to partner with influencers.
As an affiliate marketer, you have to give influencers a unique URL so you could track where a particular sale originated from. On Instagram affiliate links can be added on bios, Instagram Stories, and IGTV Live. This business idea is a great means to boost sales and traffic.
Plus this app is free, the only thing you'll be investing is your time. Take your time and build up your business profile. Use trending hashtags so you can stay on the map.
2. Sell Products or Services
Over two million advertisers use Instagram every month. Selling products and offering services is an excellent Instagram business idea. This is a great platform to show the world the what your business is about. The world is literally a finger tap away from seeing your products. Hashtags is the best way to make an organic impact on your business campaigns.
Instagram doesn't let users add links on a post . So you can add links to your store on your Instagram bio . Also, business owners run ads to get themselves on the map. Ads only cost a little in comparison to the return of interest when you product gets the desired attention.
If your business sells physical product, Instagram shopping is a dope avenue to market your brand. The most important thing in selling products and services through Instagram is that your pictures and videos are clear and appealing. Also your caption should highlight benefits and details about your product.
Interesting Post: Etsy Business Ideas
3. Blogger
This is a profitable venture that can earn you glowing reviews and worldwide fame and visibility. Now with the proper fan base and post regularity average, you can make good money off blogging using Instagram.
All you have to do is generate a loyal fan base that shares your blog frequently, and before you know it, big brands would be asking for ad placements and sponsorships on your blog. Here are two main categories that work very well on Instagram.
a) Fashion Blogging
The fashion industry gets more versatile by the day, and it seems to be a case of the crazier you are, the more viral you become and trust me there are a lot of crazy ideas and choices in the worldwide fashion industry.
From the Atlanta rapper Young Thug wearing a skirt on his album covers to Lady Gaga wearing a meat dress for the MET gala. From the crazy jeans of Kanye West to the ample bosom hugging dresses of Jennifer Lopez. There is more than enough content to talk about on Instagram.
b) Travel blogging
Do you travel a lot? And you do it as a hobby or for work. Either way, you turn your travel experience into a source of income. You can do this by having a well-designed and working blog that brings out the merits in you as a traveler and writer of fantastic gusto.
How can this fetch me money? You can earn money by being a travel blogger in two ways. First, you will be called for recommendations on hotels to book in a country being visited by your client. Secondly, you might be made to book reservations of which you will receive a payment.
You could also be contacted to take out Ad posts on your blog. Market yourself to the world by posting videos of your travels and using a hashtag to take your brand to the world.
4. Instagram Manager
Instagram business managers are some of the most business savvy and politically correct people out there. They combine Instagram skills with insightful scheming, which is designed to catch the attention of a client and draw him into utilizing the service that the company is providing.
The job of managing a multi-million dollar empire is no easy task that can be done on your mobile device. Most big-time international companies specify that their Instagram managers have a college degree and a huge personal Instagram following. Extra points if the degree is in marketing or advertising.
5. Instagram Influencer
They are a great part of the Instagram ecosystem as they are walking hashtags. Everything they do is followed by millions of young and old Instagram users; they are celebrity's best friends due to their viral power.
This is not rocket science, but it is certainly no mean fit. To become an Instagram influencer, you have to build a core fan base that is thrilled by the pictures you put up and the videos you curate. This has to be done organically as buying followers just won't cut it.
Once you carve out your niche and have a few million Instagram followers, then you will begin to reap the fruits of this smart Instagram business idea.
6. Live Workshop Instructor
The times are changing,; you do not need to see a customer in-person to teach that customer new tricks. You can now instruct a user with relative ease online, and if done properly, you can even gain more plaudits for a job well done via that interface. Live workshop instructing is now a very viable online business idea that has grown into a thriving multi-million dollar empire.
First of all, you have to know what you are instructing online users to do. You carve out an occupation and dive into the nitty-gritty. Maintain a natural touch keeping in mind that millions of users are offering the same service; hence the need to be unique and special is essential.
Thanks to Instagram, you can now reach millions of people by simply posting videos on your business page and adding requisite hashtags, or you could have live Instagram chats which give more intimate scenery.
7. Photography Services
The perfect picture, what makes a perfect picture? There are certain things that an Instagram worthy picture must possess before it is titled Instagram worthy. Such a picture might need a perfect blend of lighting, scenery, backdrops, an awesome background; also the picture must be available in different compatibility modes for easy use and posting. People take business pictures every day on the multi-million-dollar picture sharing platform.
Photography is great Instagram business idea and it creates openings for event photographers, product photographers, photo editors and more. Instagram will help take you global with just a few hashtags.
To become one, you have to possess a good portfolio in photography and keen attention to detail. Post up your best work on Instagram and utilize the best Instagram business ideas. With time you'll get that standout customer that will hire you for such artistry.
8. Comedian
The new generation Hannibal Burress and Chris Rocks, or the reincarnation of Eddie Murphy, know comedy is a multimillion-dollar industry that utilizes the principles of perfect timing, comic relief, and the occasional bouts of controversy. Never has the comedy scene been as buoyant as these days.
The comedy scene now has a plethora of comedians that got their start on Instagram to get a leg up. They did so by posting funny skits and videos while using hashtags to get it in the hands of club owners and sponsors.
You too can get a thriving business off comedy as it is not rocket science, all you have to do is smartly infiltrate the Instagram ecosystem with your content by posting up videos, using hashtags, and getting a core fan base off hard work.
9. Content Marketing Strategist
What is the point of creating awesome content if you cannot get that content out there and capture the attention of your target audience?
That is an art form and can only be done by using smart new Instagram business ideas. Over the years, content marketing has taken various forms, long since the days of radio programs, to television adverts, and also big-time billboard ads.
All those mediums were quite expensive and straight-jacketed, but now we have Instagram. This is a hub for content marketers to promote branded content and gather traffic to the site or page.
To become a big-time content marketer and strategist on Instagram, you need tons of followers and a discerning mind which will help you create the content that appeals to the masses and also get it out for the said masses to soak it up and enjoy.
10. Graphics Designer
The world has evolved from the days when colored TV was a rarity, and the norm was black and white coverage. Now everything is in high definition, and it seems like each day graphic artists outdo themselves. We see it in the hyper-realistic album covers, we see it in the superb logos, and we see it each day on applications like Pinterest and websites like Shutterstock.
There is a great demand for quality graphic artists, and this is a smart Instagram business idea to follow if you have the requisite skill on the laptop, be it a MacBook or another high powered graphic system. The opportunities are endless, but the only way you can be a part of this goldmine is if you put yourself out there by branding yourself and putting out the work.
Most smart graphic designers on Instagram post up their work quite frequently on their pages, make videos of themselves in the creative process, and also regularly update their core fan base on new ideas. They do these while optimizing the trendiest hashtags.
11. E-book Author
The best-sellers are quite established, and the leaders of the new world are trying to break their stranglehold on the worldwide market. Authors such as Danielle Steele, Nora Roberts, and Sidney Sheldon are world-class, but times are changing, and we need fresh content that captures what we are going through. However, as a writer, you might find it very hard to break into the well-established paperback food chain, and as such, you need a medium.
As an eBook author, you can appeal to thousands of people on Instagram and develop a core fan base that will make your artistic journey worthwhile. Instagram is a great way to get loyal fans and also an amazing way to earn money doing what you love. You simply have to chronicle your journey, carry fans along, and utilize trendy hashtags to pass your message across to a plethora of Instagram users.
12. Become a Stylist
Stylists are the brilliant minds behind the looks we see on television, newsrooms, and on the fashion stages. They got crazy ideas, and they etch their styles in our minds with seemingly effortless ease, they are Instagram royalty.
Styling requires natural talent, awesome human relation skills, and a discerning mind of what is hot and what is not. As such, a stylist has to be creative and business-oriented. Instagram is a great place to show off your impeccable style and wide array of tastes, as such upcoming stylists can land crazy gigs and awesome connects by mixing efficiency with quality.
A personal stylist is an ambient tastemaker that has a background in branding and takes this to the looks of your favorite public figures. They go as far as changing their personal looks to affecting how they speak and do their things. This is lucrative and satisfying as you will get the chance to go on travels, trips and meet amazing new people and potential clients. To be a stylist on Instagram, you have to carve out your own trademark, post regularly, use hashtags, and ensure you do not alienate your core fan base.
13. Do Product Reviews
Products are bought mostly by the good reviews and the customer satisfaction that is posted up online. In times past, reviews were gotten from friends now; there is a shift of tide in the nature of reviews. Now reviews are done by regular people but with a large user fan base.
To be a product reviewer on Instagram, you need a few special features such as a huge follower base and a fantastic relationship with your first viewer- your camera or mobile phone. When you post frequent hot takes on everyday products in little time, you will get the chance to review a couple of high-profile brands and be part of their budget allocation.
Do not forget to change your Instagram business page bio to review service as this will make it easier to be spotted from the crowd.
14. Be a Coach
Coaching is all about helping people make positive changes. So the more people coaching touches, the more positive the world can be. You can offer coaching in multiple disciplines. For example:
a)Life Coach
Life coaches are some of the world's most important people; they perform the roles of confidant and psychologist while being intimate friends with their clients hearing about life's pressing issues and giving them the needed advice to forge stronger. The need for life coaches has more than tripled since the turn of the century as suicide rates have spiked, and depression stories are fast becoming a norm.
As such, life coaches are now in high demand, and they are racking in major bucks for a seemingly effortless service. You need to have a degree in psychology or a similar course of study; you also need fantastic human relations skills and a nice outlook. Take out time and use the best hashtags and cool paid sponsorship ads to show the world what you can offer as a life coach!
b) Fitness Coach
Gym enthusiasts train local people at the local gym; they get a few pounds doing that while working from eight in the morning to eight at night. You can earn thousands by being a fitness coach on Instagram, and all you need are a few tools.
You need a good camera phone, a clean environment, a partner in the gym, and a working business Instagram page.
Film your workouts while posting them on your main page and also utilizing the Instagram live feature to engage customers in real-time work out sessions. Take out time and use the best hashtags and occasionally paid sponsorship posts, and you'll get dividends in no time.
15. Confectionary
There is so much money in the flour business, and everyone loves to get themselves pastries; those delicious doughnuts, rolls, and delightful perfections made in the oven. No one can truly resist that, right? Use Instagram as a platform to showcase your skills and create a brand for yourself and market your confectioneries for the world to enjoy.
A lot of people make confectioneries, but only a few can claim to have a worldwide following and great demand. All you have to do is perfect your art, get a really good photographer, trademark your work with a catchy logo, and begin to post your works with wisdom on Instagram.
You compliment this by adding requisite hashtags and regularly communicating with your views on what you can do better and whether they enjoyed your good. Take out time and organize the highlights section on your Instagram business page.
16. Musician
Artistry is more unique than it has ever been since the turn of the last decade, and it coincided with the launch of Instagram. Instagram has given music artists the chance to communicate with fans in a more intimate way than any live concert of the 70s and 80s could even think of.
Now artistes reply followers in real-time engage in Instagram live sessions and are bigger brands than ever before. Such artistry is made up of being business savvy and using Instagram as a platform to put across your message and get an amazing organic fan base from the jump.
Music has evolved, and you too, can be a part of the community making huge cash and getting great followers. You take out time to upload videos, covers, and branded merchandise to your fans and involve them in your creative process. Who knows? You could be the next Lil Nas X.
CONCLUSION
Asides been a source of entertainment, Instagram can also be used as a source of income and self-discovery. All you have to do is use the new business Instagram ideas and ensure that you remain consistent. As they say, consistency is the soul of business.
Any business account can attain popularity if such an account continues to provide good quality content with a focus on quality instead of quantity. Healthy and ethical new business Instagram accounts give Instagram business owners more publicity, better customers, and greater sales both on the long and short term.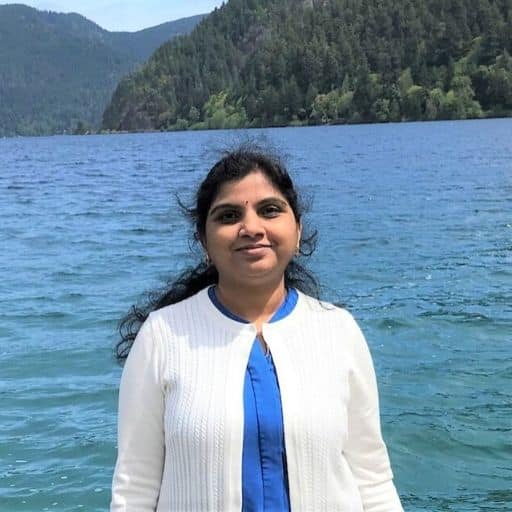 Hey Folks, thanks for stopping by my blog!
I'm Swati. I'm a mom, side hustler, full-time blogger and a millennial work-at-home expert featured on Forbes, CEO Blog Nation, Referral Rock, Vital Dollar, and Databox blog. I embarked on this impeccable journey to expose my online monetary experiences and help you all earn money from home. Come join my make money revolution and attain financial freedom – it's not as hard as you think!