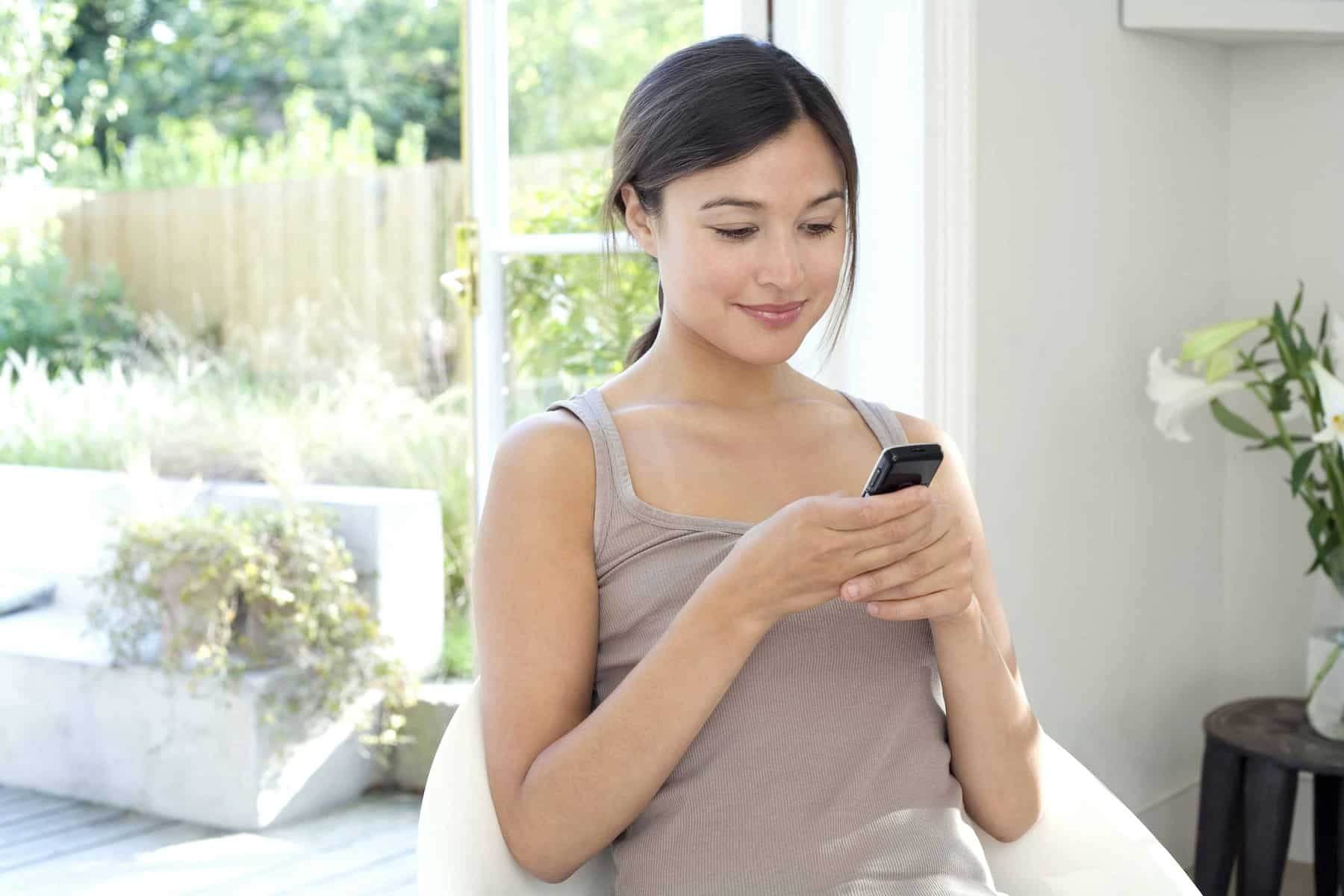 How would you like to get paid to unlock your phone? There are several apps that actually pay you to unlock your phone. Understandably, these apps don't pay a lot but on average, you could effortlessly make $10 every month.
Typically, every time you unlock your phone, you earn points that you can redeem for cash or gift cards. Some apps will reward you for a given number of times that you unlock your phone, while others award daily points no matter how often you unlock your phone.
On the other hand, other apps pay you to lock your phone while driving. So, if you can combine both kinds, it becomes a win-win whether you lock or unlock your phone.
QUICK MONEY HACK:
Interested to Earn Unlocking Screen Apps? Let's start with the highest-paying and legit apps that pay you to unlock your phone.
1. Slide Joy App
This is a veteran lock screen cash rewards app. It's a legit app that has been featured in the Wall Street Journal, CNBC, and TechCrunch, among other reputable publications.
Slide Joy is a free phone app that pays you for using your phone just as you normally do. It, however, does come with cards containing sponsors' ads and trending news. The upside is that there is no cap on the number of times you should unlock your phone. Additionally, you don't have to open any of the cards on the screen. So, how much does Slide Joy pay per slide?
Since the number of times that you unlock your phone is insignificant, you get 20 cts daily-all you have to do is unlock your phone at least once. Better yet, you can increase your daily earning to around $0.50 by watching videos, playing games, and reading trending news.
Click here to claim your $0.20 Slide Joy sign up bonus.
2. Fronto
Fronto lock screen app is one of the highest paying lock screen apps. It pays up to $20 dollars a month, making it among the top passive money-making platforms. Apart from earning points for unlocking your phone, Fronto pays you for engaging in other activities as well.
You can make extra cash by participating in promotions, downloading apps, and reading trending news. Additionally, you earn $0.50 every time you refer a friend. If you watch an ad, depending on the sponsor, you can make between 20 and 100 points.
What's more, unlike other apps that pay you to unlock your phone, Fronto gives you points even for the ads. If you choose not to engage with any advertisement, swiping away earns you 20 points.
These multiple earning streams allow you to accumulate points faster than other apps. And the cash out is decent as well; with 2500 points you get $10. You can cash out through PayPal or better still, go for an Amazon gift card. Check out our Fronto app review here.
Click here to make $20 monthly on Fronto!
3. Screen Lift- formerly Screen Stash
For a make money lock screen app, you need a passive platform with a high payout. Screen Lift is exactly that kind of app. Except for ads and trending news that pops up on the screen, the app is quite passive. Furthermore, engaging in the ads is not a requirement for making money on the app.
If you are interested in the ads, though, the app will optimize content based on your likes. Once you install Screen Lift, you get to customize your lock screen with the features that you love. As such, the app allows you to access things like the camera and flashlight much faster.
With Screen Lift, you can make between $5 and $10 monthly. Notably, the amount is not very high but the app does come with many more advantages. For example, if you take paid surveys, this app can transfer your earnings to platforms such as Zap Surveys- a cool way to consolidate income from your side hustles. Install Screen Lift to start earning free money.
4. Whaff Locker
For a free money lock screen app, Whaff Locker is one of the most versatile mobile applications. To begin, if you engage with every ad that appears on the platform, you earn $0.03. And to ensure that you always get your earnings, no ads will appear on the lock screen if Whaff Locker doesn't have enough cash to go around. Pretty cool!
Whaff Locker also pays you to take surveys that earn you points when you complete. Further, you can also earn by taking part in trials and sharing your opinion on the different apps.
Every referral earns you $0.03 and the same bonus is extended to your friend. And for every 5 to 6 times that you open your phone, you get $0.01. Without engaging in any of the other activities, you can expect to make $10 per month on the app.
Another plus is the fact that this app is an addition from Whaff Rewards, a platform that pays users to play games and solve math quizzes. As such, combining the two apps can easily make you more than $20 per month – Make $0.03 per ad on Whaff Locker.
5. S'more
Compared to the other apps on this list, S'more is newer and comes with multiple ways to make money using your phone. The app lets you get paid to unlock your phone, complete paid surveys, and engage in bonus offers.
It also comes with ads that you can choose to view, or not. Either way, the ads don't increase or reduce your earnings. You get $0.10 cents daily for just installing and using the app every day.
To increase your earnings, take the paid surveys which pay even when you are disqualified from completing one. The more surveys you take, the more points you will rack up.
Bonus offers come in the form of free trials, downloading videos, and other apps. Another way to up your earnings is through referrals with each referral getting you 25 points after 10 days of use.
To redeem your points, you need a minimum of 150 points. Each point gets you $0.01 cents which you can exchange for gift cards to major retailers.
Join S'more to earn $3 per month easy!
6. Adme
How frequently do you shop online? Adme displays deals from retailers around you, as well as coupons. So, you can save on your shopping budget and earn money every time you unlock your phone. And if you don't want to see the ads, you can easily switch to an ads-free mode.
Typically, Adme users make about $10 every month. The pay can go up when you engage in other activities offered on the platform. For example, you can earn more through referrals and taking surveys.
You can cash out your earnings via PayPal, or purchase gift cards from retailers such as Amazon, Target, and Walmart. Sign up gets you $1 and a daily pay of about 2 cents for unlocking your phone.
While clicking on ads and news won't make you extra money, Adme does allow you to install other lock-screen apps. Usually, Adme pops up after you swipe on the other apps.
Sign up here to claim your $1 bonus on Adme
7. MooCash
Are you looking for apps that pay you to unlock your iPhone? MooCash, a newer money lock screen app is available to both Android and iPhone users. Unlike most of the other apps, though, MooCash only pays you for engaging with ads.
The in-house currency is coins that can be earned in several ways; visiting pages, completing various tasks, and completing surveys. Getting to the offers is easy since the screen displays them, with expected points, for you to choose from.
Each left swipe earns you 5 gems while an offer can get you between 50 and 800+ gems. You can also make the same range of points for watching promotional videos and downloading apps. Referrals earn you and your friend 30points.
Are you a gamer? There are regular Clash Royale tournaments with prizes of up to 4,000 gems. 1,000 gems are equivalent to $1 with the minimum cash out capped at $2. You can also redeem your gems for cash through PayPal or various gift cards.
Join MooCash and get paid to unlock your iPhone
8. Screen Pay
Screen Pay is another veteran money screen app that, unfortunately, is getting all the wrong reviews. While you can still get the app from other sources, Google Play no longer offers the platform. That said, the app is still accepted by Android devices.
So, how does Screen Pay work, and is it legit?
For starters, the last update to the app was done in 2015 but beyond the silence, the app is legit. However, its payout for unlocking your phone is low compared to the others.
Screen Pay's referral and signup rewards are, however, some of the best in the money lock screen arena. You get $3 for each referral that stays active for the first 30 days. For normal phone use, you can expect to make between $7 and $15 every month. Apart from 'waking up' your phone, there are no streams to earn on the app.
Apps That Pays You To Lock Your Phone While Driving
For an entirely passive way of making some extra cash, there are now mobile apps that pay you for keeping your phone locked when you are on the wheel. These are relatively new mobile platforms and as such, it helps to carry out due diligence before installing. Worry not though, here are the top two:
9. OnMyWay
With the OnMyWay app, you earn money by not texting or using your phone when driving. All you need to do is keep your phone locked when driving for an entire trip and voila!
The app is free to download, easy to use, and even better, it automatically activates when you start driving. For every mile you drive without using your phone, you earn 5 cents. You also get to earn as a passenger and if you refer your friends, you earn 2 cents for every mile they don't text and drive.
For the miles to start logging, you have to be driving at a speed of not less than 10 miles per hour. As long as your phone is in a 'locked' status, you can still use Bluetooth, maps and listen to music.
Once you accumulate enough OnMyWay coins, you can redeem them for Gas Cards, Cash Cards, Store Cards, or other rotational OnMyWay cash deals. There's no limit to how many points you can accumulate. The app is available on both App Store and Play Store.
Click here to claim your $10 sign up bonus
10. Mobilio
You have probably heard of or traded in bitcoins, what about Mobilio? This is a new cryptocurrency that is still in the development stage. As we await how successful the currency will be, Dolphin Technologies, the brains behind the venture have introduced the Mobilio smartphone app.
The app is available to both Android and iOs users, and it boasts of almost 200,000 active users. Currently, over 260 million of the currency have been made with one Mobilio being equivalent to 0.5159 points.
How do you earn Mobilio points? You get 1 point for every minute that your phone is not in use when driving. Listening to music or using the navigation features is allowed, but only if they are set before you begin your journey.
To ensure compliance, you lose points every time you use your phone during the trip- one point for every minute.
Startups can be very lucrative, so even without the dollar sign, keep an eye on this app. Interested in an up and coming digital currency? Sign up here.
The Take-Away
Of all passive income ideas, I have shared with you, locking and unlocking your phone to make money is one of the most effortless ones.
I mean, you literally take your phone with you like everywhere, and given that the average person unlocks their phone over 100 times daily, there's nothing wrong with turning the routine activity into a money-making activity.
You might not make enough money to live on but hey, who doesn't like making an extra buck every now and then? Keep coming back here for more such ideas.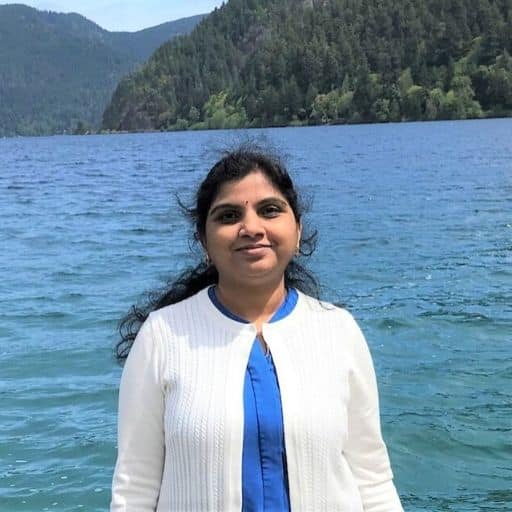 Hey Folks, thanks for stopping by my blog!
I'm Swati. I'm a mom, side hustler, full-time blogger and a millennial work-at-home expert featured on Forbes, CEO Blog Nation, Referral Rock, Vital Dollar, and Databox blog. I embarked on this impeccable journey to expose my online monetary experiences and help you all earn money from home. Come join my make money revolution and attain financial freedom – it's not as hard as you think!