Today's post is an in-depth review of a market research platform called Respondent.io
This Respondent survey review is written to give you a thorough understanding of the Respondent website, Respondent signup process and clarifies queries like 'is Respondent IO legit' and safe to use.
Take time to read the post, don't forget to check out the payment proofs, and finally make the most of the tips provided to increase your earnings.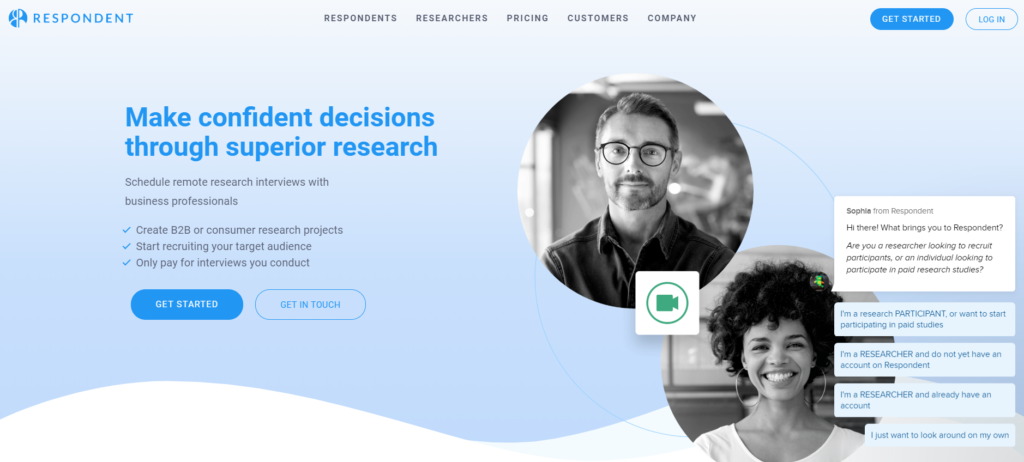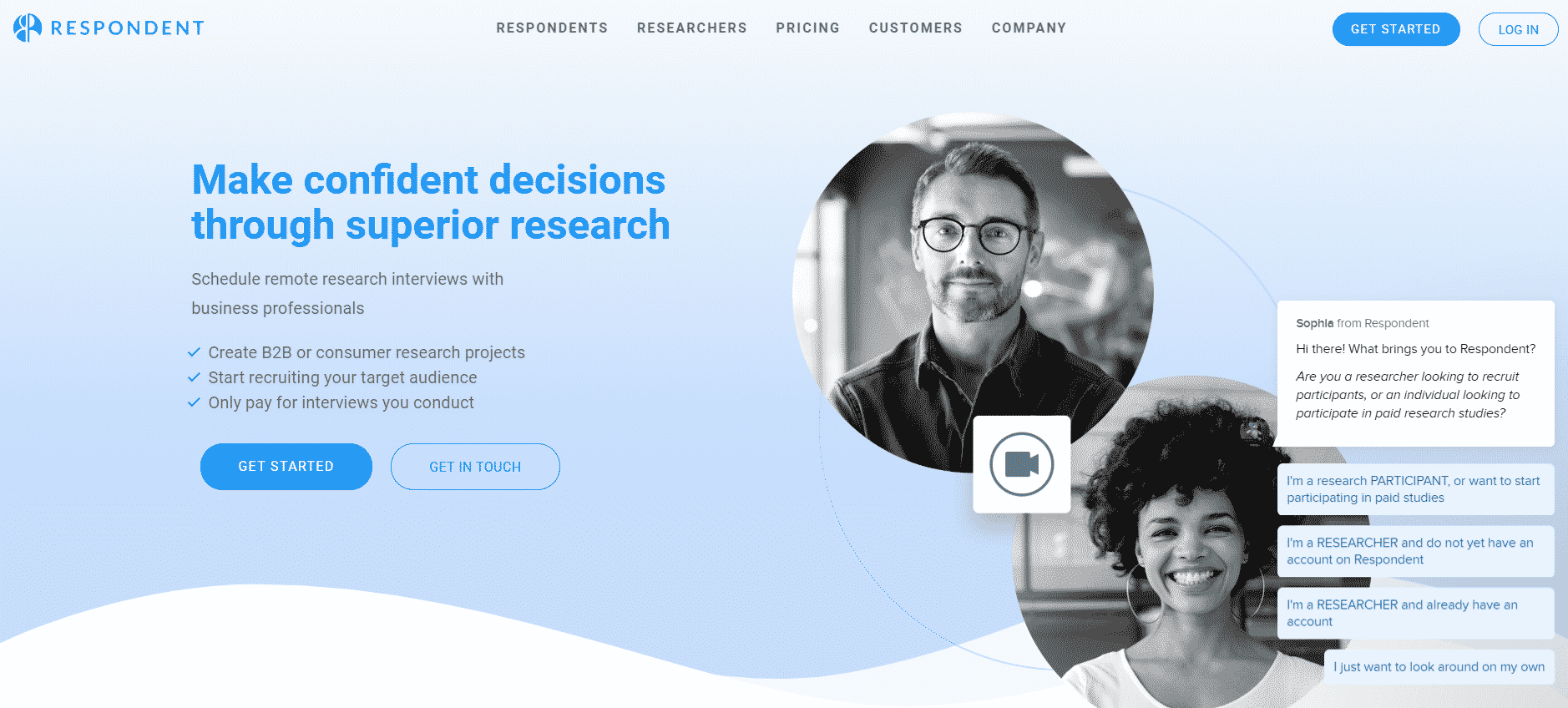 What Is Respondent.io?
This is the best point to start this review. Respondent.io is a survey company that connects both professionals and non-professionals with Fortune 500 Companies like eBay, Alibaba, and more. The studies performed on Respondent.io are performed remotely (online or via phone) or in-person depending on the research requirements.
This website is different from other survey websites like Survey junkie that only pay a few pennies for time-consuming surveys. The surveys carried out by Respondent.io are well-paying market research for big companies in Tech, Finance, and even the health sector.
According to the Respondent.io website, their Respondents earn as much as $140 per hour. This is one of the most promising features of the website; the surveys posted on the website are usually high-paying surveys.
Some Respondents reported earning up to $1000 on a single survey.
This information might sound too good to be true, it is all true, but there is a catch. The catch lies in the selection process. Respondent.io website is open to every country in the world, but they have a very strict selection process that makes it harder for most people to get a survey.
Respondents get paid for each study completed, and there is no minimum balance required before payment is processed.
According to the Respondent.io website, the website has paid out over $10 million to date. We estimate that the average time spent on most studies is 30 minutes with a potential return of $140.



Take the $100 Screener!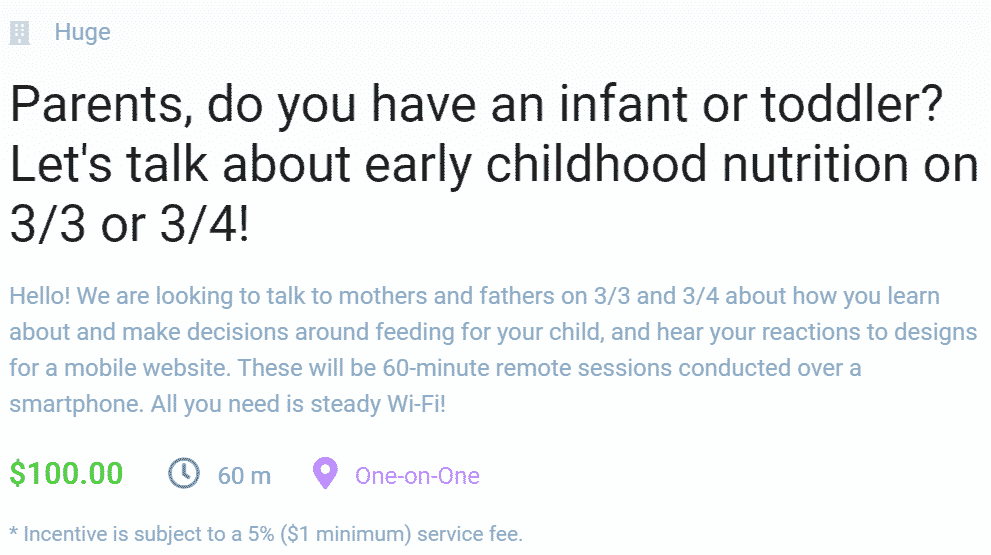 Take the $100 Screener!

Is Respondent IO legit?
It comes as no surprise that this is the most asked question about Respondent.io due to the high number of scamming websites available on the internet today.
YES! Respondent.io is a legit company; Its website was launched in 2016 in Brooklyn, New York, and has quickly become the go-to survey website for big companies. Some of the many companies they perform surveys for include Airbnb, Dropbox, Microsoft, Alibaba, and more.
Based on our experience, and the experience of our readers, Respondent.io is a legit survey site for earning money online. On average, one can easily make $20 or more per hour referring qualifying respondents to the platform.
Here is a screenshot of a payment I received in the month of March. And, this proves it's 100% legit and safe to use!
Can you make money on Respondent?
Respondent IO is not meant to replace your day job unless it pays more than your day job, but Respondent.io pays premium fees for their surveys.
Respondent.io pay the likes of $1000, $500, $250, $125, $300, and $60 for a survey. The price depends on how complex the survey is and depends less on the time required, but you are usually expected to spend at least 45 minutes on a survey.
The researches or surveys on Respondent.io have a strict selection process, which also means the surveys you are to participate in are must be related to your field or interests. The kind of studies on the website requires that you put some serious thinking into your answers.
You can also make money signing up as a respondent and referring friends to paid studies. Once your referred friend has participated and been paid, you will be paid your referral bonus.
The average referral bonus is $50 and paid to you via Paypal.
As you can see, I've been paid several times via PayPal simply to refer people. So, unlike other survey platforms Respondent really pays and you can earn decent pay even if you don't qualify for surveys simply referring friends.
PRO TIP: Share studies with people in your network.
Is Respondent IO available in every country?
This is one of the best things about the Respondent.io website; the surveys and studies are available to respondents all over the world.
However, it is important to note that some studies on the website can be specific to certain regions; therefore restricting the participation of Respondent not present in the region.
Respondent.IO SignUp Process
The signup process for Respondent is straightforward, all you have to do is sign up with your Facebook or LinkedIn account for verification, and immediately you are to studies that fit your profile.
You will also have to provide your Paypal details as this is the only means through which Respondent.io pay their respondents.
After you are done with the signup process, you will be sent studies that are relevant to you, and that suits your profile. You also have the option of setting your own time for taking part in studies or surveys as this gives you the convenience of getting invites in your free time only.
After the Respondent signup process is complete, you immediately gain access to the Respondent dashboard, which you can log in at any time to take part in studies for which you qualify.
The dashboard also allows you to customize the kind of studies you would like to participate in, how much time you can spend per survey, choose remote or in-person surveys.
There are two types of remote surveys:
Unmoderated survey: This type of survey allows you to complete a remote survey at any time that suits you the most. You will be provided with a link with which you can complete your survey.

Moderated survey: In this type of remote survey, you will have to book a time during which you would perform your survey.
It is noteworthy to state that the earning potential for moderated surveys is much higher than that of an unmoderated survey. For instance, a moderated survey can pay up to $140 for an hour of a survey, while you might earn lower with an unmoderated survey – Click here to Sign Up for Respondent.io

Who Is Eligible To Join Respondent.io?
Respondent.io is open to anyone aged 18 years and above. On the Respondent website, it says they are looking for Industry professionals, parents, and students.
Also, there are projects on the Respondent website for those in the U.S, and for international participants too. The only things required to join the Respondent website are your PayPal account, and a LinkedIn or Facebook account.
How Long Does It Take To Apply For Respondent Studies?
To participate in a study or survey, you need to apply for one. It takes an average of 4-5 minutes to apply for a study. The application process involves you answering a couple of multiple-choice questions with which the researchers can determine your eligibility for the study.
It is important to note that you can only apply for 3 studies per day. Therefore, you should only select studies that you are confident that you would be a close 100% match for. Also, you should quickly apply for any studies for which you think you qualify for as some studies have limits to the number of participants that can apply.
In-person surveys are likely to pay more than remote surveys; therefore, if you can make it to the location, you should apply for both types of surveys; remote and in-person surveys.
One of the Respondent reviews on Reddit states that after taken 5 surveys and getting a response from 2, the Reddit user received $560 just a week after completing the studies.
How Long Does It Take To Get My Money From Respondent?
After the successful completion of a study, you will get paid a few days later via PayPal, minus a fulfillment fee of 5%. While some people receive their money just after 5 to 7 days, some users have reported having to wait for up to 3 weeks for their payment, but this is not common.
Sign Up here for Respondent.io

Pros & Cons of Respondent.io
Pros of Respondent.io
In a nutshell, here are some of the features of Respondent.io that we love.
High-Paying Surveys: Respondent.io is a premium survey site and probably the highest-paying survey website on the market. Some users have reported making up to $300 on a single survey. A user on Reddit even reported making up to $5000 over 12 months. While not everyone is going to make this kind of money, Respondent.io is an excellent way to make good money on the side.
Exciting and Engaging Surveys: Due to the nature of the selection process, the surveys that Respondents on Respondent.io website participate in are relevant to their field and interesting.
Available to an International audience: This is probably the best feature of the website for many of our international readers. Many survey sites don't create surveys for people in countries outside the U.S or their country of origin. However, Respondent.io have surveys for people all over the globe.
Positive Reviews:
While not every review is a 5-star review, most of the reviews received concerning Respondent.io are usually positive. Many of the members of the Respondent website community praise the user experience, the potential to earn money, and how fun their surveys are.
Cons of Respondent.io
Respondent.io Review – Final Verdict
Respondent.io is not going to replace your day job or make you rich, but it is a good way to supplement your income and make money on the side from home. Skilled professionals are always welcomed at Respondent IO.
If you use the website properly, you should earn a reasonable amount of money from this website. Click here to Sign Up for Respondent.io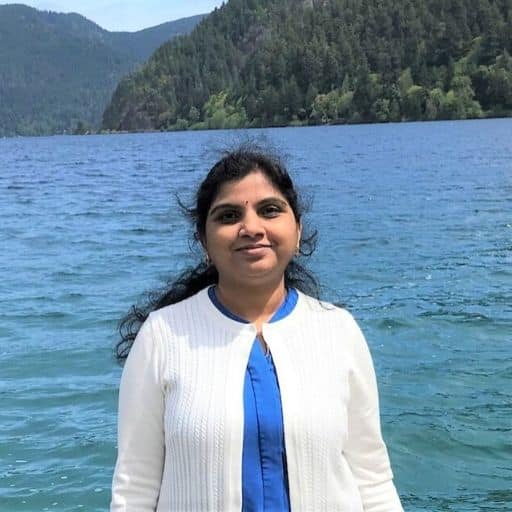 Howdy Folks, thanks for stopping by my blog.
I'm Swati, a proud mom, dedicated side hustler, full-time blogger, and a recognized millennial work-at-home expert. My expertise has been featured on esteemed platforms such as Forbes, CEO Blog Nation, Referral Rock, Vital Dollar, Databox blog, and many more. I have embarked on this incredible journey to share my firsthand experiences in the world of online income generation and to assist all of you in earning money from the comfort of your homes.
Join me in my mission to revolutionize the way we make money and achieve financial freedom. Trust me, it's not as challenging as it may seem!
Together, let's explore the boundless opportunities and pave our paths towards a prosperous future.