Before I answer 'how does Sweatcoin work?' I have to ask, did you know that you can earn by just walking? Yeah, that's right.
There exist many fitness apps that pay you by counting your steps or engaging in other activities like walking, running, swimming, and more.
Today we are going to look at Sweatcoin, one of the best apps that pay you to walk. You only need a smartphone to start earning with Sweatcoin.
With this app, you don't have to run to make money, your steps while walking are what matters.
How exactly does Sweatcoin work? Read on as I dive deep into everything about Sweatcoin and how to earn through it.
What Is Sweatcoin? How Does Sweatcoin Work?
Sweatcoin is an online platform based in London that pays its users as per steps made in a given period.
It's available for download on both Google Play and App Store.
However, you don't get paid directly with cash instead, this platform has its own digital currency better known as "sweatcoins".
You can redeem this in-house currency for cash rewards, physical items, donations to your friends, or for charity- as you are going to see later in this review.
Basically, though, you earn 1 sweatcoin for every 1000 steps.
What I like most about this app is that it doesn't matter whether you walk or run, your steps still count. Additionally, there are vendors who accept sweatcoins as a payment mode.
Currently, Sweatcoin has over 10 million users and has already converted more than 9 trillion steps into sweatcoins.
Are you still doubting its authenticity or popularity? Well, Sweatcoin has garnered a 4.1-star rating out of the possible 5-stars on Play Store.
It's also among the top-billed apps for iOS users with a score of 4.6/5 on the App Store.
Check out Sweatcoin (a free app) — That Pays to Walk!
Does Sweatcoin Really Work?
Like other get-to-paid platforms, it helps to know whether you will be getting what you are owed for doing your part.
With that in mind, let's see if Sweatcoin really works. But before that, here is a quick look at how to get started on the Sweatcoin app.
1. Download the Sweatcoin app
First, you need to download and install the Sweatcoin app on your smartphone. It's available for both Android and iOS devices.
The best part? It's completely free. You can also visit the Sweatcoin Website for redirection to your mobile device's mobile app marketplace.
As a note, to get started on Sweatcoin, you need to be at least 13 years of age or older. As such, this platform is a good option if you want to make money as a 13-year-old teenager today.
2. Set up your Sweatcoin profile
After you install the app on your mobile phone, you'll be requested to answer a few questions such as filling in your name and email address.
Sweatcoin will also prompt you to allow access to your health stats. This is a necessary measure so that the app's AI can track the number of steps you make.
The process takes just a few minutes of your time, and just like that, you are all set to start earning by walking.
3. Start Moving
Sweatcoin will now start recording your step count every time you move. The good thing about this app is that it automatically runs in the background.
This means you don't have to keep opening Sweatcoin app or activate it every time you are on the move.
Initially, the platform used to work only after activating your phone GPS. At the time, GPS was used to verify the steps taken.
The problem was that when you were running on a treadmill or when working out in the gym, the Sweatcoin app logs your steps.
To solve this, Sweatcoin rolled up an update recently enabling this app to record your steps even when in the gym or exercising indoors.
Now, every step you make, even when running on the spot, contributes to your earnings.
Interestingly, some Sweatcoin users on Reddit claim that this app also records your steps for other non-walking exercises for example when riding a bike. However, these users claim that it only works when going uphill.
This is because Sweatcoin assumes you are walking normally since you're moving at a slow speed.
On the other hand, moving downhill won't work since the Sweatcoin app recognizes you're moving too fast, a speed you can't attain while on foot.
On the same thread, a Redditor claims that if you have Google Fit (a fitness tracker app) on your phone, Sweatcoin logs the steps counted on Fit instead- which includes all the steps you make biking.
That's just one "supposed" hack to earn free money in 2023, but there are other easier ways to increase your step counts with the app as you'll discover in a while…
Also Read: How You Can Money Drinking Water?
How to Make Money with Sweatcoin?
So, what does earning money with Sweatcoin entail? As I initially stated, there are various ways you can earn with this app besides just moving. Here is a highlight of the 3 main earning streams:
1. Moving
This is the most basic way you can earn with Sweatcoin, from the steps made when you walk or run.
As such, the more steps you take in a day, the more sweatcoins. After accumulating enough sweatcoins, you can proceed to redeem them.
2. Referrals
Another great way to earn on this platform is through referrals. Every friend you refer and he/she ends up signing up, you get to earn 5 sweatcoins.
You make Sweatcoin referrals with your unique link. However, only referrals within your country get you rewarded. Currently, the service is available in over 50 countries, including the US, Canada, Australia, and South Africa.
That's not all, if 30 of your referred friends end up signing, you become a Sweatcoin influencer.
With this title, you become a brand ambassador, allowing you to unlock other exclusive rewards as you'll later find out in this Sweatcoin app review.
3. Daily Bonus
Lastly, there are daily bonuses provided by Sweatcoin. These are just random ways to accumulate more sweatcoins. They include earning by watching videos of about 30-60 seconds in length.
You're rewarded with around 2-5 sweatcoins for watching such content from the app's sponsors – a hustle-free way of boosting your income from the app.
Is Sweatcoin Safe?
You are probably worried that Sweatcoin may sell your data or even steal your personal info.
Understandably, with the spike in online money scams, it's prudent to know the integrity of any app that requires private info for payment purposes, or otherwise.
Well, I can assure you that Sweatcoin is 100% safe.
One of the reasons why it's a safe app is that it doesn't, as per the recent upgrade, require you to turn on your phone's GPS. As such, it can't track your location. This is good for your personal security in addition to saving your battery life.
What's more? Sweatcoin insists that it doesn't sell or share your data with third parties.
Most importantly, from my research, there are no claims from users of personal data being stolen by the app.
How Does Sweatcoin Track Steps?
Now that you don't have to turn on your GPS, how exactly does Sweatcoin track your steps? Generally, the app's algorithm analyzes data points such as location, direction, speed, and acceleration.
It's from this analysis, and the steps registered, that the app arrives at the number of steps to credit your account with.
This is, however, not an exact science, at least not yet. With this realization, Sweatcoin's developers note that the app does not always convert all the steps you take into sweatcoins.
The good news is that the average conversion rate is around 90% across the board.
What this means is that every user gets judge by the same standards wherever they are and whichever activity they are doing.
To put it in simpler terms, once you install it, the app automatically starts counting your steps every time you move.
You can then view your day's stats from the dashboard including,
Total steps in a day

Steps you want to send

Your sweatcoins

Daily bonuses

Coins earned in a day, and more.
For your steps to be converted to Sweatcoins, you have to send or submit them for verification.
As a note, there is a daily limit to the number of Sweatcoins you can earn in a day. You can however increase this limit by upgrading to "Shaker", a premium add-on.
Does Sweatcoin Pay You Real Money?
You don't earn real money with Sweatcoin, instead, you are rewarded with its in-app crypto, better known as sweatcoins.
1,000 steps are worth 0.95 sweatcoins.
Basically 1,000 steps are worth 1 sweatcoin but this platform takes a 5% commission hence you are rewarded with 0.95 sweatcoins.
The amount you earn is dependent on your membership account or level.
For example, if you are a starter on the "Mover" level, your daily limit is 5 sweatcoins translating to 150 sweatcoins in a month.
If you upgrade to higher levels, your daily limit also increases. That said, upgrading costs you 4.75 sweatcoins, with your daily limit doubling to 10 sweatcoins or 300 sweatcoins monthly thereafter.
Can Sweatcoin Really Give You $1000?
As earlier noted, sweatcoins are exchangeable for cash, other monetary rewards, and as currency for some retailers. It follows that to hit any earning target, you just need to make the corresponding steps.
According to Sweatcoin's steps for cash reward scheme, 21, 052 steps are equivalent to $1. This means you need to take 21,052,000 steps to earn $1000.
This isn't as simple as it sounds. Why? As a basic member, remember you have a daily limit of 5 sweatcoins. That's a maximum of 5,263 steps in a day.
It will, therefore, assuming that you hit the daily limit, take you exactly 4,000 days (almost 11 years) to get your $1000.
That said, you can make $1000 faster if you upgrade your membership from the "Mover" level to "Trouble Maker" which has a better conversion rate. This would take you about a year to earn $1000.
Below is the complete breakdown:
1 step=$0.00004750142

1000 steps=$0.05

20,000 steps=$1000
Considering the cost of upgrading from a free account, most members prefer trading their sweatcoins for other items as the more valuable option.
How Does Sweatcoin Work With PayPal?
With 20,000 sweatcoins, you can exchange your earnings for $1000 in PayPal money. For this, ensure that your PayPal account is linked with Sweatcoin.
As previously stated, this will take you quite some time to make a bank.
On the flipside, PayPal sometimes comes with other smaller offers like trading your sweatcoins for $100 PayPal vouchers. That's just about 200 sweatcoins!
So, remember to keep checking the app for such offers.
Sweatcoin Rewards
After earning sweatcoins, you can exchange them for the following rewards:
1. Daily Offers
Daily Offers rewards you with gift cards and free services. Such rewards include a 70% discount on jewelry products (9.99 sweatcoins) and a 50% discount on swimwear (20 sweatcoins).
It's also worth noting that offers keep changing on daily basis.
2. Spotlight Offers
These offers include free trials from companies that have partnered with Sweatcoin. These include a free trial for Amazon Music.
3. Sweatcoin Essentials
Almost identical to spotlight offers since they are also free trials such as free trials to Amazon Prime.
4.
Marathon Offers
As the name suggests, these offers are worth plenty of sweatcoins.
As such, you have to run for quite a while to earn them. They include exchanging 20,000 sweatcoins to get a Samsung smart tv, $1,000 PayPal money, or a $1,000 flight voucher.
There are more offers that pop up from time to time. If you are in it for this kind of rewards, it's best to upgrade your membership since a free account can only earn you 5 sweatcoins daily.
5.
Bucket List
Here you exchange your sweatcoins for experiences, unlike other offers where you are rewarded with tangible items.
It takes you a long time to earn these experiences that range from a chance to watch the Northern lights to a free supper at the Eiffel Tower.
Typically, Bucket List rewards go for around 13,999-17,599 sweatcoins.
6.
Crowdfunding
With Sweatcoin, you can also help someone as some sort of charity. This is a nice way of spending of getting a friend to exercise and stay physically fit.
Sweatcoin displays various charity causes to which you can donate your rewards. Such offers are known as crowdfunding campaigns.
Each campaign has its own sweatcoin target, which is equivalent to some cash amount. When the set target is reached, the company gives out cash donations to that particular campaign.
Some of these campaigns once you contribute, they reward you with other offers in return.
For example, you can donate and receive free trials to a particular app if that particular campaign deals with mobile apps.
What do the Different Types of Sweatcoins Membership Levels Mean?
Need to double your daily Sweatcoins? Upgrade your membership.
Luckily, Sweatcoin offers various membership levels. The higher you upgrade your membership, the more sweatcoins you can earn in a day.
Moreover, you don't have to pay cash to upgrade. Instead, you can, depending on the level, use your Sweatcoins as payment.
Interested? Here are the membership levels that you will come across on the app:
Mover –

This is a free membership for anyone new who joins Sweatcoin. Your daily limit here is just 5 Sweatcoins or 150 Sweatcoins in a month.

Shaker

– From Mover, you can upgrade to this level with just 4.75 Sweatcoins. Your daily limit will in turn increase to 15 Sweatcoins per day or 450 Sweatcoins in a month.

Breaker

– Upgrading to this membership will cost you 30 Sweatcoins per month. In return, your daily limit increases to Swetacoins- 600 Sweatcoins per month.

Trouble Maker

– This membership level was rolled out recently and is a bit different from the others since you are required to pay real cash to upgrade – $0.99/month. It's worth it since your daily steps limit shoots to a massive 50 Sweatcoins per day or a maximum of 1,500 sweatcoins in a month.
Sweatcoin Review: FAQs
1. Are there Sweatcoin hacks that work?
You are bound to come across websites/forums that claim to know how to double or triple your sweatcoins without having to make steps. This is a waste since smart devices come with motion sensors such as gyros, GPS, and accelerometers.
With these in place, the Sweatcoin algorithm is able to link with them, analyze their data, and intelligently determine the kind of motion that you are making before rewarding you with sweatcoins.
For example, and this is just my two cents, gyro sensors detect motion in 3D.
So if you are walking, your phone will be shaking at regular intervals in 3 directions. However, if you decide to suddenly ride a bike as a hack, the shaking will reduce and be at more irregular intervals, with a faster change in position.
The algorithm will just need to compare the two scenarios armed with average data from other users.
The only conclusion will be that you just started running faster than the average human being (magically) or, the obvious deduction, that you are cycling.
So, the answer is definitely a 'NO' – there are no viable Sweatcoin hacks. Do not, therefore, fall for any of the lies. Just let your legs do the work for you and get paid to stay healthy and fit.
2. How Many Sweatcoins is $1?
Since 20,000 sweatcoins are worth $1000, then $1 is equivalent to 20 sweatcoins.
As previously stated, 1000 steps reward you with 0.95 sweatcoins. You need to walk, run, or exercise for a total of 21,053 steps to get your $1.
3. Can You Actually Get an iPhone from Sweatcoin?
Sweatcoin offers you various rewards in goods and services plus cash rewards.
You can therefore exchange your Sweatcoins for items such as electronics (iPhones included), fitness wear like clothes, watches, shoes, or more.
This is to say that you can redeem your sweatcoins for a PayPal voucher or cash offer, which you can then use to buy an iPhone.
Pssst: Follow the Sweatcoin Reddit page and Discord Sweatcoin tags
4. How Many Steps is 20,000 Sweatcoins?
1,000 steps are equivalent to 0.95 Sweatcoins. You'll therefore have to take 21,052,000 to earn 20,000 Sweatcoins. Yes, it's a lot but still achievable with time.
20,000 Sweatcoins are worth $1,000 or tons of other in-app rewards.
5. Does Sweatcoin Work Offline (and in the background)?
Yes, the Sweatcoin app runs in the background which most people complain affects their phone's battery life.
But to be clear, that isn't the case since it stopped using GPS to keep track of your steps.
This went ahead to improve the longevity of your battery. Furthermore, it operates even when your device's screen is off.
At the same time, the app doesn't need mobile data to operate. Sweatcoin keeps a tab of your steps in offline mode and only needs to connect to the server to update your account.
This is an automatic process triggered only when you activate mobile data or connect to your phone to a wifi network.
6. How Many Steps Did all Of Sweatcoin Users Take In Total During First 10 Months Of 2021?
The answer is 6 Trillion steps!
7. How Many Steps Did all Of Sweatcoin Users Take In The First 5 Months of Y2022?
Answer for the first 5 months of Y2022: 17-19 Trillion.
Apps Like Sweatcoin
There exist more apps like Sweatcoin where you get money for walking or doing other exercises to keep fit. Top picks include:
1. HealthyWage
How's the idea of earning money for losing weight? HealthyWage, based in the USA does exactly that.
It's one of the apps like Sweatcoin in the Uk, USA, Australia, and Canada.
If you are trying to lose some body fat, you can get paid cash with this platform. You place a bet on the amount of weight you think you can lose over a certain time.
There is a HealthyWage calculator that tells you the amount you can win. If you win the bet, then you walk away with cash.
It's a legit app that has won recognition from some media houses like CNN and The New York Times.
There are people like Kristin W who won $4000 from this app by losing 114 pounds in 12 months.
Get started today with HealthyWage – win up to $10,000 in cash prizes while getting healthy. PLUS you also get a $55 Prize Boost!
2. StepBet

This is the go-to app for cash prizes for walking. It walks wore or less like HealthyWage, whereby you bet on yourself.
To make it interesting, you get to choose a game that guides your exercising as you hit your ideal weight each week.
Generally, games run for about 6 weeks with the first week serving as the warm period. As such, no one is disqualified during the first week of the 'game'.
And just like Sweatcoin, SuperBet is backed by algorithms that prevent cheating. It also syncs with wearable devices such as the iPhone Apple watch and Android Google Fit to keep track of your steps.
Bets are around $40 with a chance to win your investment back plus profit. How much you can make on SuperBet depends on the amount of the bet, and how many people join you for the challenge.
The app boasts of over 1m users and over $100 million in payouts.
3. Achievement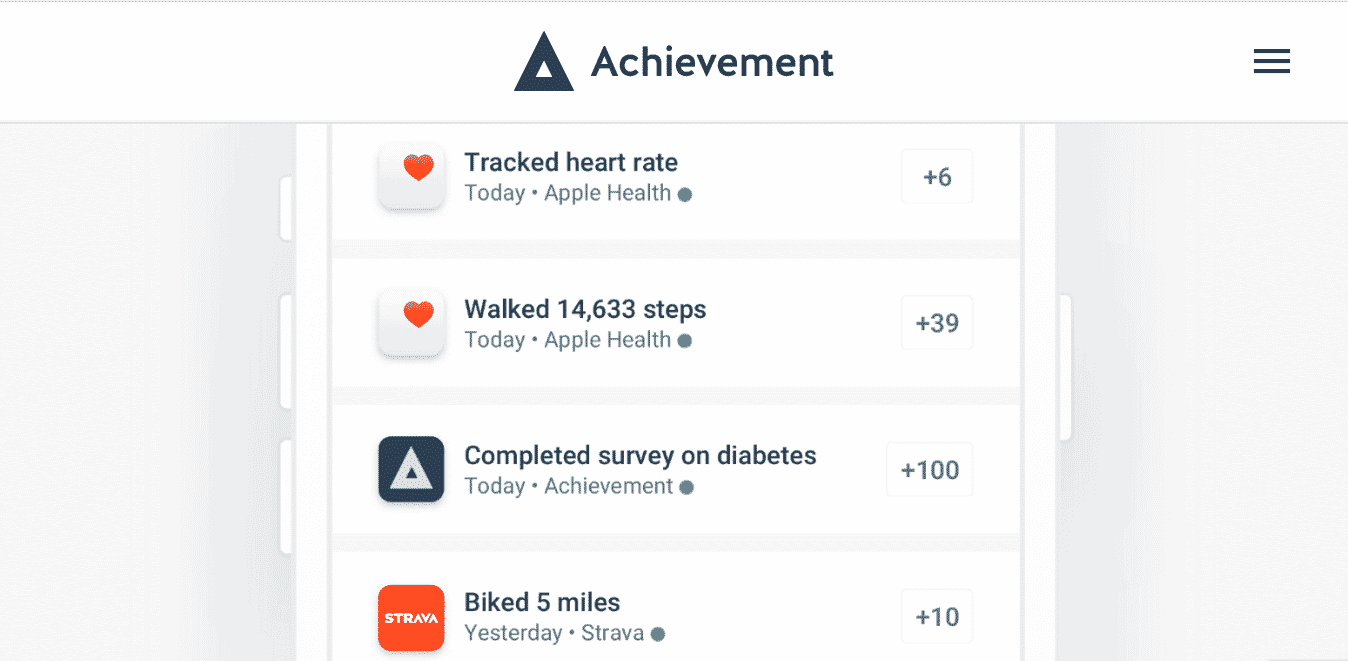 Achievement is also one of the top apps like Sweatcoin for iPhone and Android users.
This platform pays you for not just walking, but also for other activities like swimming and biking.
More to this, you can earn by logging your meals, sleeping time, surveys, and weight. You can also connect this app to other fitness apps and earn points. It currently has over 4 million downloads.
What you earn from this platform are points that are redeemable for cash or you can alternatively give them out to charities.
10,000 points are worth $10, which you can cash out through PayPal or direct deposit. Once you redeem, payment is made within 7 business days.
Wrap Up
From this Sweatcoin review, the one thing that comes out clear is that Sweatcoin is 100% legit.
All you need is a smartphone to earn for just walking. And it doesn't matter whether you are walking to work, doing home chores, or keeping fit at the gym.
Furthermore, Sweatcoin, with a 4-star Trust Pilot rating, is free for download and runs in the background.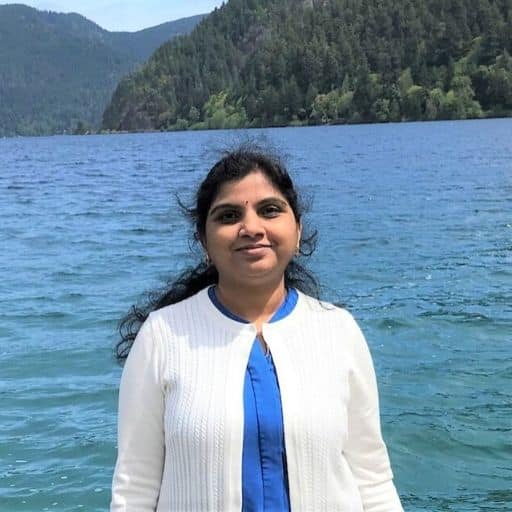 Howdy Folks, thanks for stopping by my blog.
I'm Swati, a proud mom, dedicated side hustler, full-time blogger, and a recognized millennial work-at-home expert. My expertise has been featured on esteemed platforms such as Forbes, CEO Blog Nation, Referral Rock, Vital Dollar, Databox blog, and many more. I have embarked on this incredible journey to share my firsthand experiences in the world of online income generation and to assist all of you in earning money from the comfort of your homes.
Join me in my mission to revolutionize the way we make money and achieve financial freedom. Trust me, it's not as challenging as it may seem!
Together, let's explore the boundless opportunities and pave our paths towards a prosperous future.