You can get paid to donate sperm and make $12,000, or more, a year.
Yes, for just a few minutes of your time, every other day, you can help bring babies into the world and be compensated for your troubles.
Curious to know how this works? I have researched sperm donation centers and compiled everything you need to know.
This post covers the process of how to become a sperm donor and the typical sperm donation price, as well as the side effects, if any, of sperm donation.
Most importantly, you will get a comprehensive list of the highest paying sperm donation banks near you.
Let's get started:
Do You Get Paid To Donate Sperm?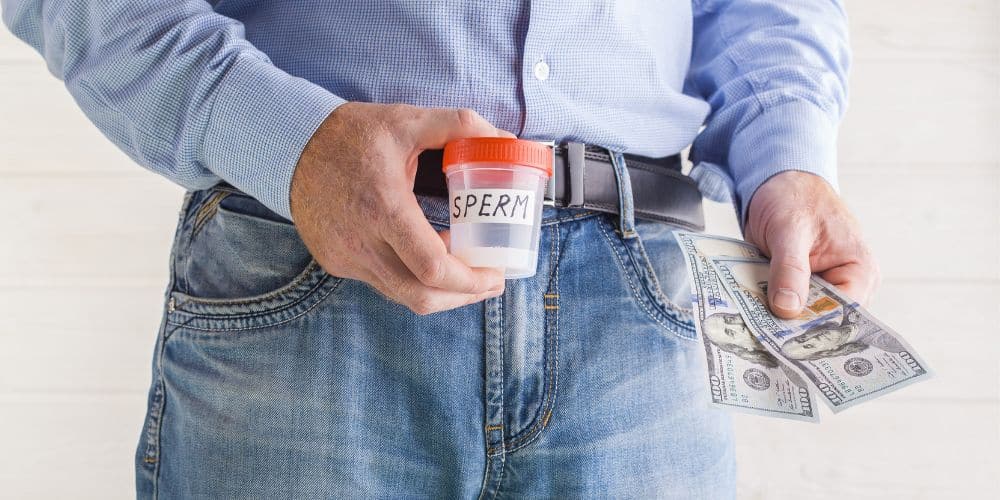 Yes, you can expect to be paid to donate sperm. That said, compensation is dependent on your sperm passing various genetic screenings that make it viable.
Some centers may also impose restrictions on factors such as education level, legal eligibility, and age. The reason is that the people who end up using and paying for your genetic material have preferences.
The practice is legal, just as donating plasma, but there are guidelines on how many times you can donate. Such laws vary from state to state and the specific fertility clinic.
How Much Do You Make for Donating Sperm?
There is no rule on sperm donor compensation. That said, a regular donor can earn up to $1,500 every month, for twice-a-week appointments.
Typically, each time you present a specimen, you receive $100 to $150+ which is meant to cover your sperm, time, and commute.
Some programs also pay you for referrals, to a tune of $2,000.
Other freebies include bonuses for student donors, frequency of appointments, and of course, a free and thorough health checkup.
Also Read: How to land sexting jobs!
Highest Paying Sperm Banks: Where Can I Donate Sperm to Make Money?
The answer to "how much does a sperm donor make?" can be found online on the donor and FAQ pages of different donation facilities.
Such locations include fertility clinics and medical research labs that reimburse participants.
Below are the leading facilities with high-paying contracts.
1. Fairfax Cryobank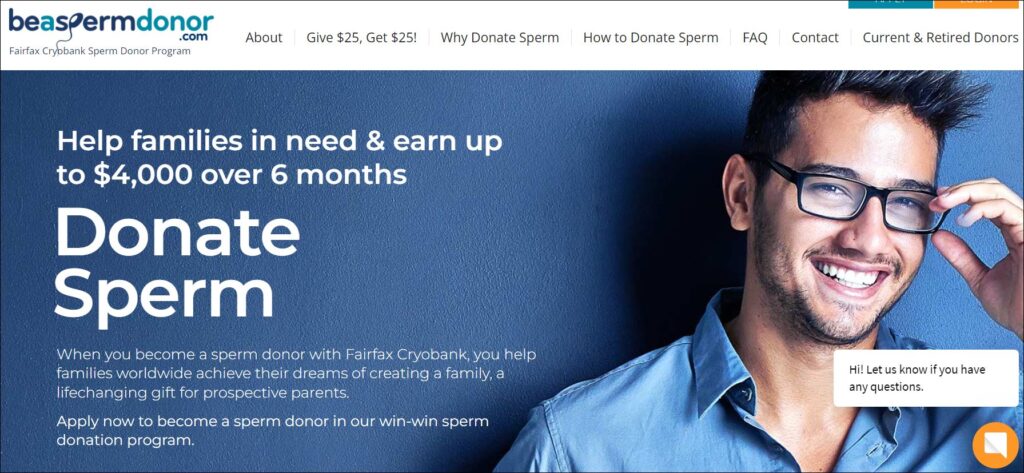 Through the Be A Sperm Donor program, Fairfax has been helping to create happy families since 1986. This is made possible through periodic semen donations from men aged 18 to 39.
Becoming a donor requires you to apply online and wait to be approved and invited for screening.
The genetic testing can take up to a few weeks in the course of around 4 appointments. Tests include a medical questionnaire interview, semen evaluation, and blood analysis.
LOCATIONS: Virginia, Texas, Florida, Minnesota, Philadelphia, and California.
How Much Does Fairfax Cyrobank Pay for Sperm Donations?
Commitment is at least once a week for six months. Each donation pays you up to $150 and an average of $4k in 6 months. The rate varies depending on location, demand for your type of semen, and donation frequency, among others.
Successful referrals make you a minimum of $1,000 and a maximum of $2,000. All payments, including bonuses, are via paychecks.
2. California Cryobank
This is a BBB-accredited and FDA-registered facility offering sperm and egg donor programs. Donors undergo testing for sperm count, infectious illnesses, sperm quality, and the like.
The program has assisted tens of thousands of sperm recipients since 1977 and runs 6 centers around the US. Donors are required to commit 5 hours/month after their samples are accepted.
Note that the program requires donors' proof of education and US residency. Also, less than 1% of new applications are approved.
LOCATIONS: Oregon, California, Massachusetts, and New York.
How Much Does California Cryobank Sperm Donations Pay?
Donors earn up to USD 1,500 every month for the sperm and expenses. You also receive movie tickets and gift cards as incentives for any extra effort you undertake.
This is another legit center where you can sell sperm for money.
The program limits the age of donors to between 18 – 38 years. If you're a student or in the military, you stand a better chance of getting accepted into the program.
The application is done online after which testing follows on-site. Their medical examinations are rigorous and assess over 280 genetic conditions.
Commitment is twice a week for 6 months, with higher compensation for people who go beyond the minimum commitment.
LOCATIONS: Georgia and North Carolina.
How Much Does Xytex Pay For Sperm Donations?
You make up to $1,400/month, with a donor coordinator taking you through their bonus program. For example, after giving the first sample, your referral makes you $100 and $200 when they sign up for the long haul.
Note, to get on Xytex's database, you apply through the website – https://donatesperm.com/.
Are you in the UK and in need of quick cash? Head to European Sperm Bank at Holborn, London near the Chancery Lane Station.
The center expects you to donate at least a total of 4 times a week. Nevertheless, to maximize your earnings, you can present a sample 3 times per week, after every 48 hours.
To qualify, all you need is to have lived in the UK for at least 18 months. Note that the applicants receive a free STD test for conditions such as HIV and other illnesses before onboarding.
How Much Does the European Sperm Bank Pay for Sperm Donations?
The payout is up to £490 ($565) per month. The initial appointment pays you in two parts: £20 ($23) after you produce the sample and £15 ($17) after it has been tested and cleared.
Where to Donate Sperm Near Me?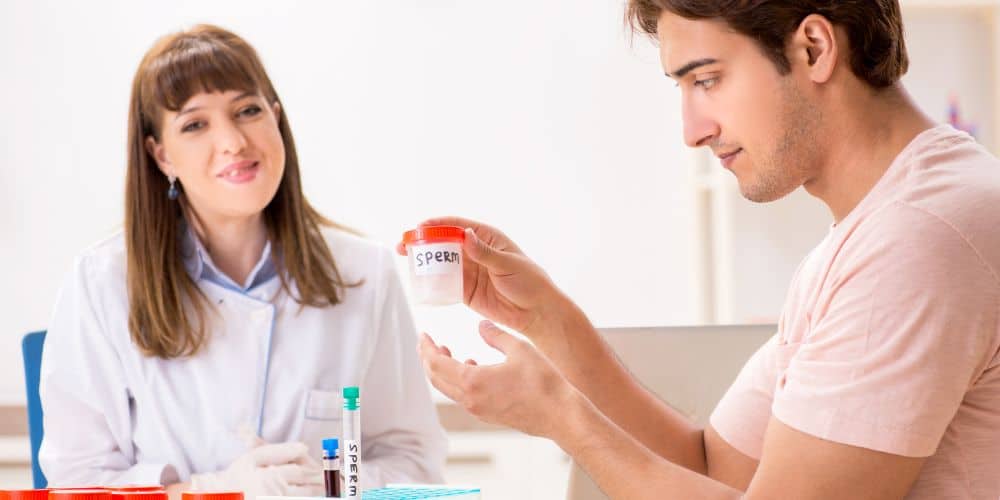 You can simply Google "donate sperm earn money near me" to get a nearby facility. Or, just check out the sperm donor programs below for a brief look at what to expect.
5. CryoGam
This is an A+ BBB accredited sperm bank based in Colorado. The facility was founded in 1988 and serves clients nationwide.
Other services on their portfolio include known donor processing and long-term sperm storage. Their donor selection is strict so, expect intense health history and behavioral evaluations.
Your sperm, blood, and urine will also be tested for undesirable conditions as well. To join the program, you'll need to fill in a pre-screening.
LOCATIONS: Loveland, Colorado.
How Much Does CryoGam Pay for Sperm Donations?
Each suitable specimen earns you $60. You also get compensation for your expenses, but you won't be paid in full if you drop out in the course of your 6-month commitment.
Pay is on a monthly basis. with some of the money held until the contract expires.
6. The World Egg and Sperm Bank
Wondering how to donate sperm for cash in Arizona?
The center accepts applications from 18 to 40-year-old donors. Donations are made 1 – 3 times every week, with all participants examined for physical, mental, and medical fitness.
LOCATIONS: Scottsdale, Arizona.
Proceed here for directions to The World Egg and Sperm Bank, but first off, send in your application online.
How Much Does The World Egg and Sperm Bank Pay for Sperm Donations?
Apart from free checkups, donors also receive $100 for each successful visit. On the higher end, you can pocket up to $1,200 per month or $14,400 in a year.
7. Cryos International
This is a fertility center based in Orlando, Florida. Both sperm and egg donors can participate in their paid opportunities.
They accept donors between 18 and 44 years, who are within an hour's drive from their 3 collection locations. Start by filling out this form and await the next steps via email.
LOCATIONS: Orlando and Gainesville, Florida and Raleigh, New Carolina.
How Much Does Cryos Pay for Sperm Donations?
The company pays you up to $780 per month. For each ejaculation, you make $25 plus a gift card worth $10.
If your donation is found to be healthy, you get $30 during the next visit and an extra $250 when you complete one batch (10 samples).
Payment is via bank account and you are expected to pay taxes on the amount.
This is another trusted and leading sperm resource in the US that has been operational since 2008. Their services include home insemination, family planning, and patient financing.
The company is affiliated with the Seattle Sperm Bank, the Phoenix Sperm Bank, and the Bellevue Sperm Bank.
To qualify, you need to be 18 to 40 years old and be a student or in professional employment.
LOCATIONS: Seattle, California, Washington, and Phoenix.
How Much Does San Diego Sperm Bank Pay for Sperm Donations?
You can make up to $10k after every six months you are in this donor program!
Sperm Donor Requirements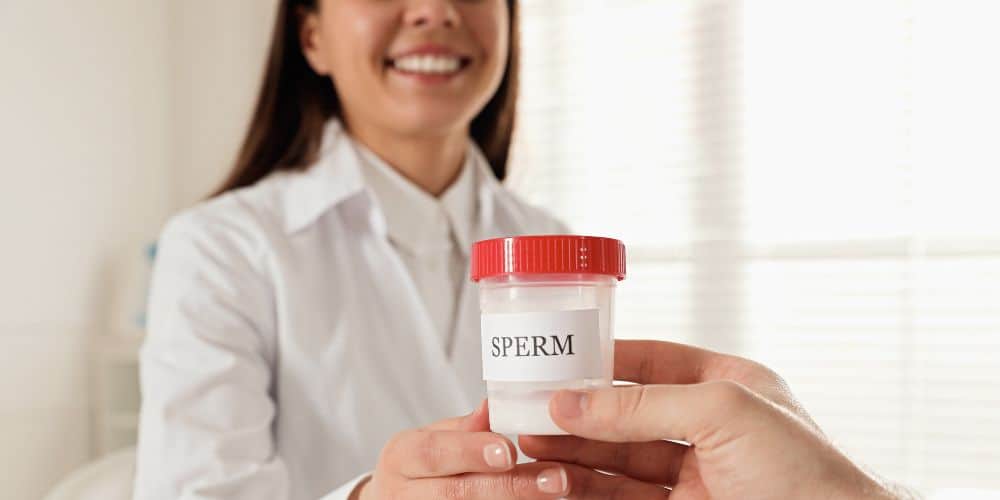 Becoming a sperm donor is not as simple as walking into a facility and producing a sperm sample.
So, before you schedule a session at a clinic near you, it helps to expose yourself to the typical expectations of what passes for a good donor candidate.
The requirements differ depending on the country, state, and facility. Basically, the main requirements tally across the board. Such specifications include:
1. Age
Donors are expected to be aged between 18 and 45. Some facilities, however, insist on males who are 35 and younger. The age specifications are rooted in both science (viability of samples) and personal preferences.
2. Timing
You can't just walk from your office and walk into a sperm facility to make money whenever you feel like it.
As you will find out from your coordinator, you need 2 days of abstinence from sex and ejaculation before you can provide a sample.
You also need to free up around 4 – 6 weeks for the onboarding process. These are not daily schedules, but you need to avail yourself of medical as well as mental health studies.
3. Education and Profession
Couples and singles looking to have kids through IVF prefer sperm from college-goers. You will also find fast approval if you are in the military or a tradesperson.
4. Race and Culture
First off, your appearance or cultural practices do not make your sperm inferior or superior.
That said, depending on its typical client list, a fertility clinic might assign value to the race and culture of its donors.
5. Anonymity
The general perception is that you'll just part with your sperm, money in hand, and walk away anonymously. Not so much!
Donors aren't guaranteed to remain unknown to the eventual recipients of their genetic material.
Depending on the prevailing laws, your information can be shared with the offspring once they reach adulthood.
6. Commitment
Long after your samples are released for use by the lucky client, you still bear responsibility to the kid(s). Not taking care of the offspring, but their health.
Basically, you need to report genetic diseases, such as cancer and sickle cell, that may manifest after your donor visits come to a close.
7. Location
Eventually, your sperm may end up being shipped to people and clinics across the world. That said, to contribute to the process, you need to live near a collection center.
Usually, facilities require that you live within 2 miles or driving distance from them. This is to ensure that you are available for evaluation whenever you are needed.
8. Healthy Lifestyle
To ensure the good quality of your donation, you are expected to check your lifestyle. For example, you need to keep off hot turns and saunas to reduce heat stress on your testicles.
You also have to pack up on healthy foods like fruits and vegetables, while reducing processed foods and exercising regularly. Additionally, you have to cut down on alcohol and quit smoking.
Highest Paid Sperm Donors
How to make money donating sperm requires you to know which programs pay the best rates. From my research, $150 – $200 is the highest payout per specimen.
This comes down to between $2,250 and $3,000 per month, on the assumption that you donate every 2 days. In reality, such discipline is not easy to maintain.
As such, you can hope to earn around $2,000, at most, per month.
However, there are people out there willing to pay a fortune for "genetically desirable" DNA. For example, a company was requiring clients to pay $10k to access their donors' database.
Considering that the typical payment for donor sperm is around $1,000, then you can expect a huge payout from such opportunities. The programs may require you to:
Pay to join their database.

Long and extensive personal and family health evaluation.

Have a high IQ.

Be in perfect health.

Have desirable physical traits like eye color, height, build, hair color, and so on.
Negative Effects Of Sperm Donation:
Before you start budgeting for your sperm donor compensation and referring others to the hustle, be apprised of the side effects outlined below:
Health stress: You may discover you have STDs and other diseases like Covid-19 during evaluation.

Ejaculating for pay can be stressful to your normal sex life. For example, you can not engage in sex for a total of 48 hours before donation.

A six-month quarantine period is required for your sperm, during which your health status can change, losing you money.

The is always the possibility of incestuous relationships amongst your donor children.

Psychological trauma: Since anonymity is not guaranteed, you may have to meet your donor kid(s) later in life.

Social stress: Sperm donation for money may not be a subject you are comfortable discussing with others.
Get Paid to Donate Sperms: FAQs
1. How old do you have to be to donate sperm?
You can donate healthy sperm for artificial insemination between the ages of 18 and 45 years. Due to the six months evaluation period, means that your sperm can first be used when you are 18 and a half. And you can donate until the day before your 46th birthday.
2. How much does sperm donation pay?
There is no regulation on the amount of money you can receive for your sperm. So, how much does a sperm bank pay you? Typically, you are paid $100 – $150 for each appointment.
You also get bonuses for honoring the contract terms and referring others to the program. Some clinics will also pay you $500 or more for pre-screening interviews and for providing your photos as a kid.
3. How often can you donate sperm?
You can donate your sperm every 48 hours after you ejaculate. This means you can only donate at most 3 times a week and 15 times a month. The 2-day rest period is prescribed to ensure the light quality and quantity of your material.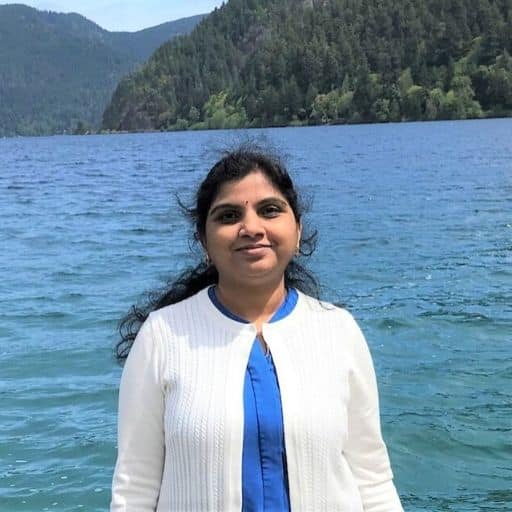 Hey Folks, thanks for stopping by my blog!
I'm Swati. I'm a mom, side hustler, full-time blogger and a millennial work-at-home expert featured on Forbes, CEO Blog Nation, Referral Rock, Vital Dollar, and Databox blog. I embarked on this impeccable journey to expose my online monetary experiences and help you all earn money from home. Come join my make money revolution and attain financial freedom – it's not as hard as you think!