Your interest on how to transfer money from Apple Pay to Cash App is well founded. With the increased reliance on P2P apps like Cash App and Apple Pay, the ability to transfer funds between the wallets is invaluable.
Sadly, Apple Pay and Cash App are not compatible hence there lacks a direct way to make transfers from Cash App to Apple Pay or vice versa. However, it is possible for you to make transfers between these applications through go-between channels.
Both money apps allow contactless payments when shopping online and in-person from participating businesses.
That said, the suitability of either wallet may differ from the other for making certain purchases or funds transfer. This necessitates the need for moving money between the apps.
Below we take a look at how to transfer money between these two digital wallets through bank accounts or the use of a debit card.
Does Apple Pay Work With Cash App?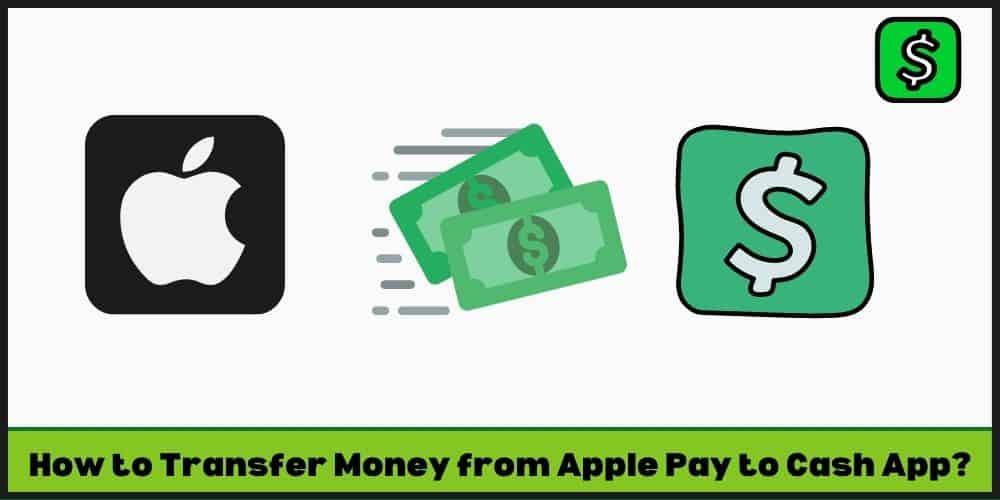 There is no straightforward way of linking Apple Pay with Cash App. The two wallets are not compatible and require extra steps to move funds between them.
However, to some extent, Apple Pay does collaborate with Cash App in that a Cash App Cash Card can be added to Apple Pay.
The integration is limited to paying for Apple Pay services and allowed merchandise using the money in your Cash Card. The opposite isn't possible and requires moving funds to a third party tool first.
Related Article: How to Deposit Money To Your Cash App at an ATM
Can You Transfer Money From Apple Pay To Cash App?
You cannot send money straight from Apple Pay to Cash App. However, you can make this transfer by withdrawing the money to your debit card or bank account and later transferring the amount to your Cash App balance.
Here, the third party financial tool of choice has to be in your name and linked to both cash wallets.
Generally, you need to send money to your debit card or bank account first, then use the Add Cash feature on Cash App to send the cash to your Cash App balance.
Find the specific steps below.
How To Transfer Money From Apple Pay To Cash App Without Card?
Without a card, the first step is to cash out your preferred amount from your Apple Pay for transfer to Cash App.
Here is how to get money off Apple Pay without card:
Launch your Apple Pay, sign in, and click on the Apple Card.
Tap the 'More' button and click 'Transfer to Bank'.
Type the amount you prefer to transfer and tap Next.
Choose your preferred transfer option (Free standard transfer or Instant transfer at a cost).
Validate the transaction with a biometric ID (Touch or Face) or your Passcode.
Once the funds reflect in your bank, you can then make the transfer to your Cash App:
Launch your Cash App and log in.
Click on the Money tab.
Tap on Add Cash and type the amount you wish to add.
Validate the transfer using your PIN or Touch ID.
Important Read: Cash App Pay Without the Cash Card
How Do I Transfer Money From Apple Pay To Cash App Instantly?
Detailed below is how to get cash from Apple Pay to Cash App fast:
Launch your Apple Pay app and click on the Transfer to Bank option on the 'More' tab.
Enter the transfer amount and click Next.
Choose Instant transfer.
Click Transfer followed by tapping the sign >.
Select your Cash App debit card and choose your Cash App card billing and validate the transfer.
If you haven't added your Cash Card to Apple Pay yet, follow the process detailed later on this post.
How To Verify Cash App For Apple Pay?
When looking at how to add Apple Pay to Cash App, you'll come across a verification process.
This is a necessary step to ensure that you are the right owner of the Cash App account and that you are not running a Cash App scam.
Basically, Apple Pay only works with verified Cash App cards. So, to ensure that your Cash App gets accepted on Apple Pay, get your personal details validated:
Open the Cash App and sign in.
Tap the User tab.
Choose Personal.
Type in your personal information as prompted.
Tap Save then, Continue.
Account verification gets approved within a day. Go through the details that you enter in every field before you hit Save to avoid getting your Cash Card disapproved.
To add your verified Cash Card to Apple Pay, you can either initiate the process from either app.
Through Cash App
First, launch your Cash App and log in.
Click Cash Card and click the image of your card.
Click on 'Add to Apple Pay'.
Read and accept the terms of service.
In the next screen, you can also choose to set the card as the default payment method before clicking Done.
Through Apple Pay
Launch your Apple Pay.
Click on the plus (+) sign.
Click Add.
Choose Debit or Credit card.
Click Continue.
The wallet will open your iphone's camera to scan your card. Hold the camera over the side of your card showing the Cash Card Visa number is written.
The app will extract your card details, verify and tap Next.
Follow the remaining prompts, including keying in the cards expiry date and your security code.
Launch your Cash App to verify the addition of your Cash App Card.
Note: If your Cash Card is unverified, and you add it to Apple Pay, once you click on its image on your Apple Wallet, you'll get a "Verification required" notification.
How To Verify My Cash Card on Apple Pay?
Launch your Apple Wallet.
Click the Cash Card from the images displayed on the home screen. The card is green in color with the Cash App log on the top right hand corner.
Tap Complete Verification.
Click Cash App from the options under Card Verification– you can also tap Next at the top.
The last step will redirect to your Cash App home screen where you can verify your card as explained above.
How To Change Instant Transfer Card On Apple Pay?
If you want to change your default instant transfer card, follow these steps:
Provided that you have already added your preferred card, launch your Apple Pay App.
Long press your preferred card and drag it ahead of other Cards.
If you have not added your card yet, add it using the process detailed earlier in this article.
What Does Cash App Declined Apple Pay transfer Mean? How to Fix It?
There are several possible reasons why your Apple wallet transaction might be failing to go through even though your Cash Card is still active. The reasons include;
You have reached your transactional limit or have insufficient balance for the transfer.
Your Cash Card may be temporarily blocked.
You may have used an incorrect PIN at the point of sale.
The business does not accept contactless payments.
The Fix
To fix a Cash App declined for Apple Pay error, start by confirming that your Cash App balance is enough for the intended transaction. You can add paper money to your balance or add cash from your bank.
Is your Cash Card expired? Verify that your Cash App card is still valid; if not, apply for a new card. Also, ensure to double check your PIN before
Lastly, if all of the above checks out, including having a stable internet connection, contact both Cash App Support and Apple Pay Support to report the error.
Cash App Vs Apple Pay [Pros and Cons]
Every digital wallet has an aspect of it that you may consider as advantageous or the opposite.
These aspects and features are the determinants of the position these apps hold competitively.
Below are the pros and cons of Cash App and Apple Pay;
Cash App Pros and Cons
| PROS | CONS |
| --- | --- |
| No monthly charges | Limits for withdrawals. |
| Easy to use | Susceptible to scams |
| Has a free, customizable debit card | Has transfer limits |
| Standard transfers are free | Charges fees for Instant transfers. |
| Offers Bitcoin and stock investments | |
Apple Pay Pros and Cons
| PROS | CONS |
| --- | --- |
| Accessible without internet | Charges for instant transfers |
| Available in Apple Watch | Has limited functionality |
| No transactional or monthly fees | Exclusive for Apple devices. |
| Superb privacy | |
How Long Does It Take To Transfer Money From Apple Pay To Cash App?
When making a funds transfer from Apple Pay to Cash App, you can either opt for the free standard option which takes 1-3 business days.
The money can take another 3 days to hit your bank account, making its 6 business days in total.
You can, however, make instant transfers to your Cash Card, but at a fee. A 1.5% charge is applied on the dollar value of the transaction. The least you can pay for the expedited transfer is 0.25 and a maximum of $15.
The fee is deducted from your amount that you are transferring. For example, if you are sending $1 from Apple Pay to Cash App at a $0.25 charge, the amount credited to your Cash Card will be $0.75.
What Is Apple Pay Transfer Limit To Cash App?
Apple Pay allows you to transfer up to $10,000 per transaction and a weekly transfer limit of up to $20,000 to linked cards. How much you can receive on your Cash App, however, depends on the verification status of your wallet.
You can only receive and send up to $1k in 30 days when using a basic Cash App.
Once verified, the wallet can receive the maximum $10k per transfer from Apple Pay, and even more funds from other sources.
Does It Cost To Transfer Money From Apple Pay To Cash App?
The standard transfer option for withdrawals takes some days for the transfer to complete but is free. However, you will be charged if you opt for an instant money transfer.
Apple Pay charges 1.5% of the amount transferred instantly with the set cap for the fee is at least $0.25 and at most $15.
Cash App on the other hand charges 0.5% to 1.75% for instant deposits with the minimum fee being $0.25.
Related Articles: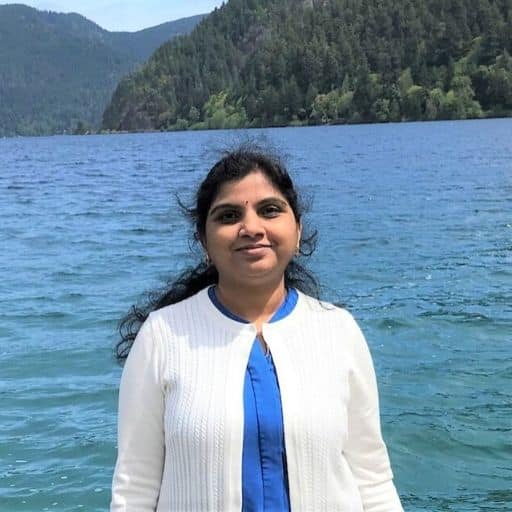 Howdy Folks, thanks for stopping by my blog.
I'm Swati, a proud mom, dedicated side hustler, full-time blogger, and a recognized millennial work-at-home expert. My expertise has been featured on esteemed platforms such as Forbes, CEO Blog Nation, Referral Rock, Vital Dollar, Databox blog, and many more. I have embarked on this incredible journey to share my firsthand experiences in the world of online income generation and to assist all of you in earning money from the comfort of your homes.
Join me in my mission to revolutionize the way we make money and achieve financial freedom. Trust me, it's not as challenging as it may seem!
Together, let's explore the boundless opportunities and pave our paths towards a prosperous future.