Can you send money from Zelle to Cash App? This is a question that both new and existing users of these two financial applications ask a lot.
Sadly, there is no direct process of making Zelle Pay to Cash App transfer.The transfer can only take place through the use of intermediaries such as a common linked bank account.
The process is similar to that of moving money from Cash App to PayPal or from NetSpend to Cash App. Workarounds to solve the incompatibility involve moving funds from one wallet to a bank account, or a third party app, then transferring the money to the other wallet.
Below, we take a look at Zelle vs Cash App features, getting money back from Zelle, and how to move money between the two competing financial tools.
Does Zelle Work With Cash App?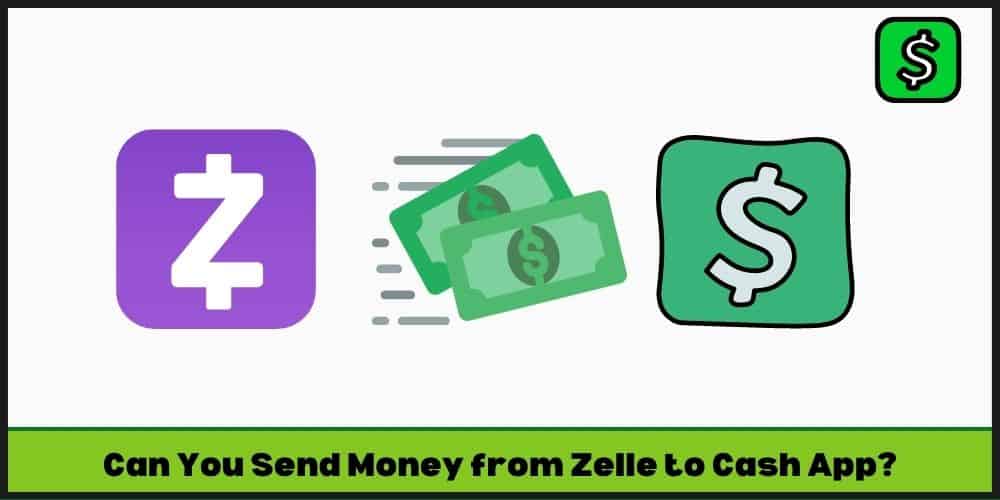 You cannot move funds directly from Zelle to Cash App or vice versa. This can only be achieved through channeling the money through a shared bank account.
The number of financial applications has been constantly on the rise. This implies an increase in competition.
To have a higher ground competitively through referrals, most of these applications don't allow direct fund transfers to competitors; Zelle and Cash App are no different.
However, some essential features such as sourcing funds from a user's bank account are common to both tools. This makes it possible to indirectly connect the Zelle to your Cash App balance.
Zelle Vs Cash App
Cash App and Zelle are both outstanding competitively when it comes to popular financial applications.
However, the two applications differ from each other quite significantly.
First off, Cash App gives a wide range of financial transfer solutions including a debit card for POS payments and direct money transfers, while Zelle is solely a money transfer solution between supported banks.
To help you understand the two digital wallets better, below is a list of other differences and similarities between the two.
| Feature | Cash App | Zelle |
| --- | --- | --- |
| Account balance (In-App) | Yes | No |
| Mandatory linked bank account | No | Yes |
| Charges | No: Except for expedited transfers and ATM withdrawals | No |
| Transfers Using Cards | Cash App debit Card | No |
| Transfer duration | Instant transfers between Cash App users and accounts | Instant transfers to Zelle registered Recipients.1-3 business days for non-registered recipients. |
| Duration of deposits | -Charges for instant deposits (0.5% – 1.75%)-1-3 days for standard deposits to reflect. | The app lacks an In-App balance hence doesn't take deposits. |
| Means of making deposits. | 1.Credit card deposits2. Debit Card deposits3. Paper money 4. Bank account deposits. | Lacks an In-App balance |
| Means of making withdrawals. | 1. Cash App Cash Card.2. Linked bank account. | No In-app Balance hence one can't make withdrawals. |
| Making international transfers. | UK and US | No |
| Investment options | Bitcoin & Stocks | None |
Also, Cash App is available via a mobile application or browser version, while Zelle is accessible via an app or from the portals of participating banks.
Additionally, Cash App and Zelle offer business accounts and they both lack reversal options in case of wrong payments. That's not to say that you can't dispute a payment, the problem is that getting back your money after making a transfer is not guaranteed.
Can You Get Your Money Back From Zelle?
If you ever fall victim to scammers on Zelle, the chances of recovering the lost money are very minimal.
First of all, Zelle (just like Cash App) lacks a way to terminate a transaction once it has gone through as they resemble cash transactions.
However, transactions that can be termed as fraudulent by Zelle's policy can be refunded if you present your financial institution with a fraud claim. There are three instances where transfers can be deemed fraudulent:
Unauthorized transactions – These are instances where you are not the one who authorized the transaction; for example a robbery or hacking.
Wrong transaction details – These happen when you make a typing mistake with the recipient's details and the payment lands into the wrong hands.
Flaws in the financial institution – this happens when an internal error in Zelle leads to changes in the amount being transferred.
Losing your money through either of the above will get you refunded if you file a prompt Regulation E dispute with your financial institution.
Basically though, the only other way you can get your money back on Zelle is when the recipient voluntarily agrees to send back your cash.
Zelle Transfer To Cash App: How To Transfer Money From Zelle To Cash App?
Can you Zelle to Cash App? The simplest answer to this question is Yes, however, you need an intermediary facility to enable the transfer.
For more efficient transfers, you are required to link your Zelle App and Cash App to one of your bank accounts.
Then, to move cash From Zelle Money to Cash App, start by transferring the money to a shared account (your Cash App-linked account).
How to link Zelle to Cash App:
On your Zelle home screen, click on 'Send Money'.
Select the Cash App linked bank account as your recipient.
Key in your email address or phone number as it appears on your app.
Enter the transfer amount, making sure to observe your transfer limits.
Hit Send to make an instant transfer.
Once the money reflects in the bank account, you now have to transfer the amount to Cash App from the bank account by following this process;
Tap on 'My Cash' on the cash app home screen.
Click, 'Add Cash'.
Type the amount and click 'add'.
Select your bank.
Validate the transaction using your PIN/Touch ID.
How To Send Money From Cash App To Zelle?
Zelle is an application that is tied to your bank account balance and helps in money transfers from bank to bank.
Contrary to Cash App, Zelle doesn't take deposits hence, to send money from Cash App to Zelle, you need to transfer your preferred amount to the bank account that is tied to Zelle App.
You can either send the money directly to the bank account if you are making a payment to a person or cash out your preferred amount to your bank account for use with Zelle.
Also Check Out:
Can You Link Zelle To Cash App Card?
Attempts to link Zelle and Cash App cards are futile with Zelle rejecting CashApp cards and redirecting you to their card eligibility page. Simply put, you can't link Zelle and Cash App cards because the two are incompatible.
Can You Send Money From Zelle To Cash App Card?
It is impossible to link Zelle to a Cash App Card. Due to this, it is impossible to send money from Zelle to your Cash Card. To overcome the incompatibility you'll have to use a bank account or a bank-issued debit card to hold the money before moving it to the next app.
Zelle Transfer Limit, Zelle Daily Limit and Zelle Fees
Zelle transfer limits differ from bank to bank with most supported banks having daily transfer limits of $1,000 or thereabouts. Some users also report accessing monthly limits of between $3,500 and $5,000.
Typically, higher limits are available for users whose bank works with Zelle. Such banks include ABNB, Bellco, Columbia Bank, and Sunstate Bank.
However, if your bank doesn't partner with the app, you can only send up to $500 per week.
To be sure of the exact transfer limits, you need to directly enquire from your credit union or banking institution.
That said, Zelle has zero transactional charges for the transfer of funds, making it a cheap way to send and receive money.
Can You Use Zelle With Cash App?
Wondering "Can Zelle send money to cash app?" Zelle and Cash App lack a direct money transfer linkage but certain channels make it possible to use Zelle with Cash App. You can transfer money from Cash App to Zelle or vice versa through the use of linked bank accounts.
Is Cash App Better Than Zelle?
Cash App and Zelle are two competitors when it comes to money transfer services. They both offer peer-to-peer money transfer services.
Zelle has laid more emphasis on creating fast and free money transfers between bank accounts. Cash App, on the other hand, takes deposits and offers mobile transfer of funds without necessarily having a tied bank account.
Cash App also offers a wider range of financial functionalities such as international transfers and cryptocurrency purchases making it a better financial application compared to Zelle.
The final answer, however, depends on what you are looking for in a financial tool: For a fast money transfer to a bank account, go for Zelle; and for easy online shopping and app to app funds payments, use Cash App.
Is Cash App Compatible with Zelle? Final Thoughts!
No, Zelle and Cash App platforms are not compatible. There is no direct way to create a link between Zelle and Cash App that does not entail intermediary financial services. The simplest path for the transaction is twofold; Zelle > Bank Account > Cash App Account.
Find Out: How to Verify Cash App for Apple Pay and How to Fix Venmo Transfer to Cash App Not Working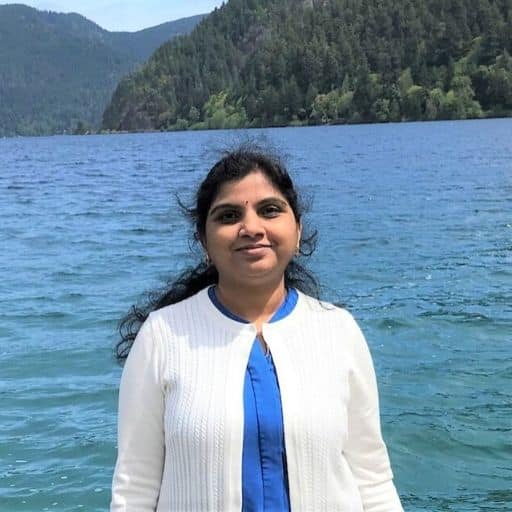 Howdy Folks, thanks for stopping by my blog.
I'm Swati, a proud mom, dedicated side hustler, full-time blogger, and a recognized millennial work-at-home expert. My expertise has been featured on esteemed platforms such as Forbes, CEO Blog Nation, Referral Rock, Vital Dollar, Databox blog, and many more. I have embarked on this incredible journey to share my firsthand experiences in the world of online income generation and to assist all of you in earning money from the comfort of your homes.
Join me in my mission to revolutionize the way we make money and achieve financial freedom. Trust me, it's not as challenging as it may seem!
Together, let's explore the boundless opportunities and pave our paths towards a prosperous future.