Whether you really want to know how to change routing number on Cash App, or you just stumbled upon this statement and just got interested, you couldn't be in a better place.
First things first though; does Cash App have a routing number? Yes, every cash app account has a unique nine-digit routing number.
The routing number helps you to set up a direct deposit and it correlates with your account and residence.
That said, whether you can change your Cash App routing number or not also depends on these two factors.
This article covers everything you need to know about the cash app routing number.
Keep reading to find out what the Cash App routing number is, how many there are, how to check yours, and how to change it among all other Cash App direct deposit details.
What Is Cash App Routing Number?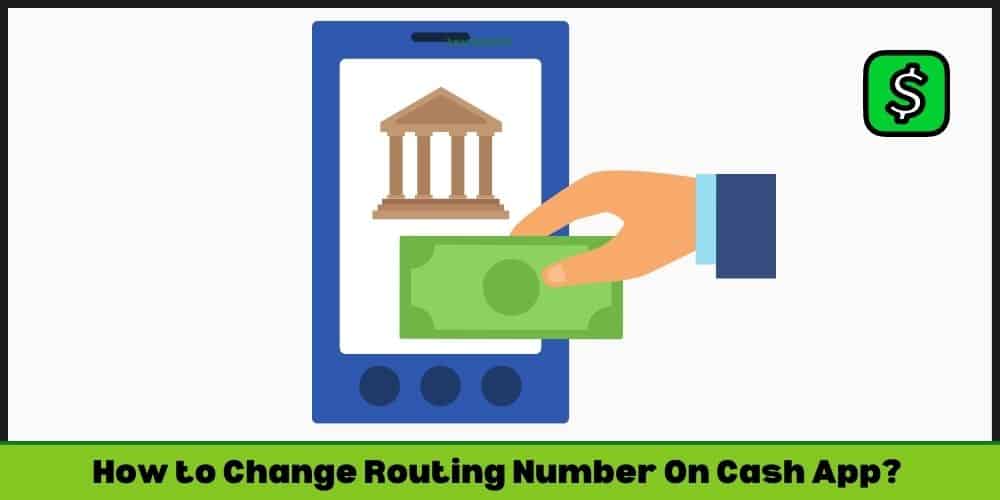 Since Cash App is not a bank but a money transfer service, its routing numbers are provided by the two banking partners, Lincoln Savings Bank, and Sutton Bank.
Depending on your state and the time you created your Cash App account, your routing number and account number are provided by one of the two institutions.
For example, if your Cash App routing number starts with 073, the service is provided by Lincoln Savings while Sutton's routing number starts with 041.
| Bank Name | Cash App Routing Number |
| --- | --- |
| Sutton Bank | 041215663 |
| Lincoln Saving Bank | 073923033 |
Note: Apart from the routing number, you need a bank name and address to enable direct deposits into your Cash App account.
How Many Routing Numbers Does Cash APP Have?
Currently, Cash App accounts have been assigned two routing numbers.
While some accounts have the 041215663 Sutton Bank routing number, some Cash App customers get the 073923033 Lincoln Saving routing number.
This does not mean that the two banks have a single routing number.
The American Bankers Association is responsible for issuing the numbers, under federal guidelines, and can provide a bank with several routing numbers.
For example, a bank can have different routing numbers for wire transfers and ACH transfers.
How to Check Routing Number On Cash App?
The first step to changing your Cash App routing number is to find your current routing number.
You can contact Cash App customer service for the number, or simply get the account and routing number off the app.
How to Find Your Cash APP Routing Number and Account Number?
Here are the steps to find your Cash App routing number.
Launch your Cash App and click the Money tab on the home screen.
Your routing number will display below your account balance.
Right next to the routing number, you'll find your bank-issue Cash App account number.
Alternatively, you can find your routing number and account number in the direct deposits section under the Banking tab.
Further, you can send a direct deposit authorization form, containing your account and routing information, to your employer.
On the Home screen, tap Money tab > Direct Deposit > Get Direct Deposit Form.
Fill in the information required, including the amount to be paid, then select Email Form and enter the address then tap Send.
Does the Routing Number Change?
Yes, it is possible for your Cash App routing number to change.
This is an action that can be undertaken by the partner banks in conjunction with Block Inc., the Cash App parent company, without the involvement of Cash App users.
Basically, the American Bankers Association (ABA) can change the routing number of a bank under different circumstances:
When a bank consolidates or merges with another bank(s).
If the branch associated with your account closes down.
Also, if an entire bank network closes down and the financial service, such as Cash App, partners with a new bank, your routing and account number will definitely change.
Typically, if any of the above happens, the ABA maintains the customer's routing numbers as they are for a few months, or years, as they roll out the new routing numbers.
Can You Change Cash App Routing Number?
First off, the routing number of your current Cash App account can't be changed by you. Only the issuer can take the step and only under strict conditions.
How to Change Routing Number On Cash App to 073?
With this in mind, below are the two scenarios that can lead to a change of your routing number:
To get a new routing number, say from a 041 to 073 routing number, you need to open a new Cash App account. This would mean using a different email address and phone number since these are among the main unique details associated with a specific Cash App account.
Since routing numbers are subject to the area (or state) of residence, a change in your physical address from an area covered by one bank branch to an area under a different bank or branch may necessitate being issued a new routing number.
To change your Cash App address without moving states, change the address in your account Personal details:
Launch and log in to your Cash App.
Click the profile icon on the home screen.
Select Personal.
Tap your current address– below your phone number and email address.
Tap Replace Address.
Key in your new address, including your State and Street name.
Tap Next and follow the prompts.
After you complete the process, check your routing number in the Money tab to see if there are any changes to the digit.
Note that this method does not guarantee that your routing number will change at all.
Your best option is creating a new Cash App account and hoping you'll be assigned a 073 routing number.
| | |
| --- | --- |
| 🔗Cash APP Referral Link | https://cash.app/app/ZFXCWHR |
| ➡️Cash App Code | ZFXCWHR |
| 🤑Activation Bonus | $5 |
| 💸Referral Bonus | $15 per referral |
Also Read: How to redesign your Cash APP Card? [Plus 150 Designs]
What is Cash APP Wire Transfer Routing Number?
The service is also known as Fedwire Funds Services in the US but currently, Cash App does not offer the feature.
This is an electronic money transfer system used by banks and other financial institutions for same-day funds transfer.
Cash App allows you to receive and send money from other Cash App users, through your linked bank account. You can also use the app to move money from the bank account to the app.
You cannot, however, use the app to move money from one bank account to another.
It's worth noting that Sutton and Lincoln savings account holders can make wire transfers using 041 and 073 routing numbers.
Unfortunately, Cash App users are not recognized as customers of either bank. As a matter of fact, Sutton bank cautions that "your Cash App account is not held with Sutton Bank".
What is Cash APP Routing Number for ACH Transfers?
Cash App provides ACH transfers through the routing numbers 073923033 and 041215663.
Automated Clearing House transfers are electronic movements of funds from one bank to another.
Cash App uses the network to enable peer-to-peer payments and direct deposit from your employer. ACH is also what makes payment of bills and receiving government benefit checks via Cash App possible.
States with 042 Cash App Routing Number
Is it possible to have a Cash App routing number 042? The 042 routing numbers are associated with some US banks in Kentucky and Ohio.
However, the official Cash App banking partners provide 041 and 073 as the routing numbers for Cash App direct deposits.
So, if your routing number is showing a 042 number, get Cash App support at 1-800-969-1940 for clarity.
Checkout: 100+ Free Cash App ATMs
FAQs:
1. Which State has 073 Cash App Routing Number?
Normally, Cash App routing numbers start with 041 or 073. The numbers correspond to the routing codes of the Midwestern states of Ohio and Iowa respectively.
For direct deposits, the 073923033 is listed for the Cash App address Lincoln Savings Bank 508 MAIN ST, REINBECK, IA – 50669.
2. Does Cash App have a Routing Number and Account Number?
Every Cash App user has a routing number and unique account number assigned to their account.
Sutton Bank and Lincoln Savings Bank are responsible for the routing numbers which are 041215663 and 073923033, respectively.
You can find your account number below your Cash App balance after clicking the Money tab on your app's home screen.
3. What Routing Number is 041215663?
The number 041215663 is one of Sutton Bank's ABA-assigned routing numbers for the bank's ACH transactions.
It is the routing number that Sutton Bank issues some Cash App users to enable receiving direct deposits from employers and stimulus checks or tax refunds from the government.
4. Cash App Routing Number Not Working?
If direct deposits via Cash App aren't working, check for any errors in your 9-digit routing number and your Cash App account number.
Note, each Cash App user has either 041215663 or 073923033 as their routing number, and a single and unique Cash App number.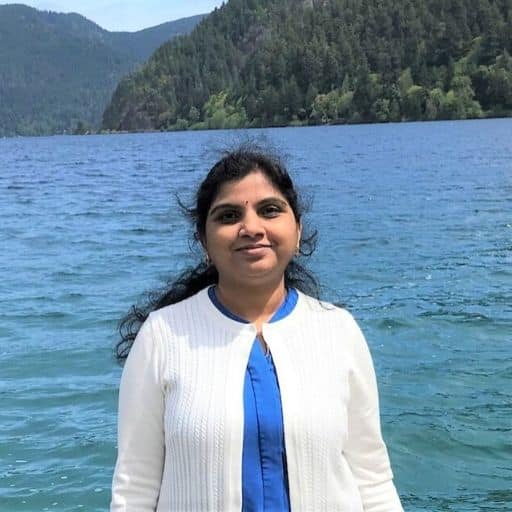 Howdy Folks, thanks for stopping by my blog.
I'm Swati, a proud mom, dedicated side hustler, full-time blogger, and a recognized millennial work-at-home expert. My expertise has been featured on esteemed platforms such as Forbes, CEO Blog Nation, Referral Rock, Vital Dollar, Databox blog, and many more. I have embarked on this incredible journey to share my firsthand experiences in the world of online income generation and to assist all of you in earning money from the comfort of your homes.
Join me in my mission to revolutionize the way we make money and achieve financial freedom. Trust me, it's not as challenging as it may seem!
Together, let's explore the boundless opportunities and pave our paths towards a prosperous future.