Are you looking up the best consignment shops near you? You are not alone!
You are among the numerous Americans who are either looking to make some extra cash by selling stuff they don't need or to save some money by getting great prices for the latest trends, unique items, and vintage goods.
Consignment stores exhibit and sell items on behalf of the owners for a cut of the sale price when the item sells. These stores are for-profit and usually deal with a specific type of product.
Items you can buy or sell at consignment stores include clothing, women's accessories, home furnishings, fine jewelry, household items, vintage items, and other home goods that are gently used.
Whatever your reasons for seeking local consignment stores, this post is your one-stop shop for everything you need to know.
You will discover how to find actual consignment stores for your unique needs, the nitty-gritty of how both local and online consignment stores work, and how they differ from other stores.
Let's kick-off!
How to Find Consignment Shops Near Me?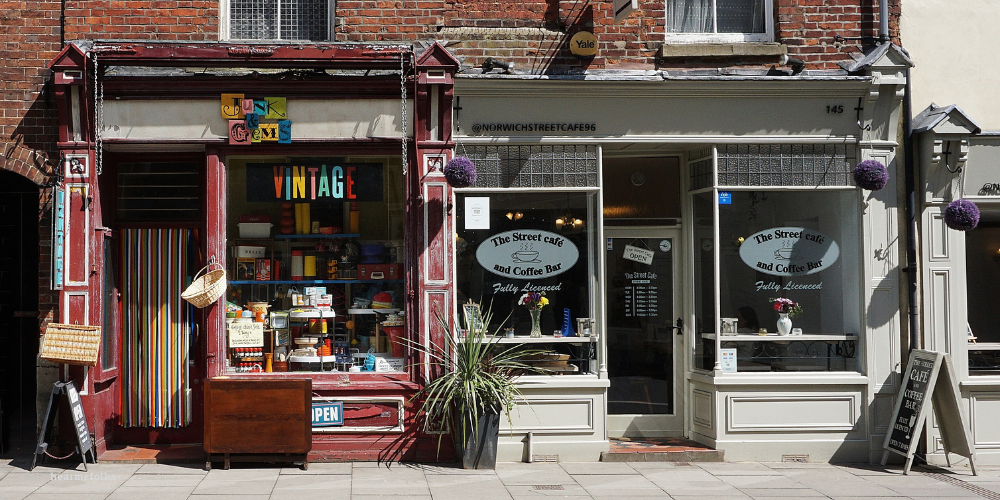 There are several ways to find resale shops in your locality. These include:
Using Google search- you only need to type 'consignment stores near me' on your browser and Google will use your location to generate numerous addresses that offer consignment services in your locality.
Yellow Pages and Yelp – You can find in-depth information about businesses on Yellow Pages and Yelp. You can use keywords like 'consignment shops' or 'thrift shops' and your location to come up with a list.
Social Media Platforms – Platforms like Facebook and Twitter are great places to not only connect with people but also find out important information about local consignment stores. Better yet, you can take advantage of local Facebook groups and ask around.
Recommendations from family, friends, and neighbors – If people close to you have had consignment services, you can ask them for recommendations.
Showroom Finder- this is a tool for finding consignment shops, local antique stores, plus shops that sell vintage and resale items.
Consignment shop Near me Locator – To find the best thrift stores or consignment stores near me using locators, you just need to key in your zip code, click enter and you are good to go.
The directory has over 1000 store profiles with shops featuring photos and locations. The Showroom Finder website is a great place for searching for consignment stores across the US.
How to Choose the Best Consignment Shop Near Me?
All the above searches will provide you with numerous results but, of course, not every resale store is for you. Using the tips below, you can narrow down your search to stores that best suit your need.
Check out the Store's Website – If the consignment store has a website, you can find out more details on aspects such as the types of consignment goods it deals with, contact information, the store's physical location, open time, the store's commission, and the listing process.
Consider the Store Location – In regard to the location, check its accessibility, amount of traffic, and safety. When selling you want to work with a store that you can easily access and one that attracts your target clientele in a safe environment. For example, if you want to consign high-end brands, you want to target stores near a big city and off major highways even if this means ticking the nearest shops off the list and going a little further.
Assess the reviews – what consigners and customers have said about the consignment shop is important. In addition to looking for stores with the highest star ratings, 4-star and above, also look for words that describe the store, its customer service, and the process.
Contact the store – If the store has an online presence, then finding their contact number is easy. Contact them to satisfy your curiosity and ask question specific questions about their services and policies to help you settle on the best option.
30+ Best Consignment Stores to Sell Online In 2023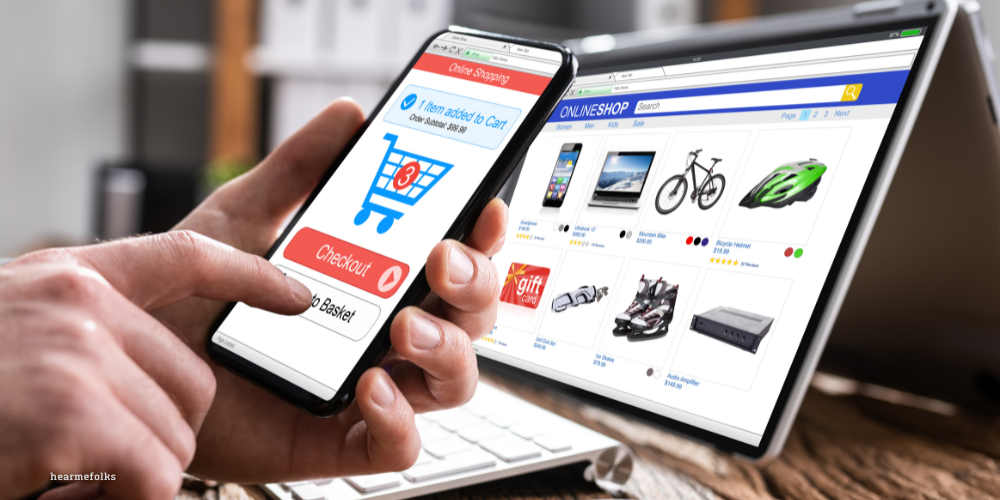 How does making $400k+ today sound? Through the resale of antiques and other high-end items like jewelry and furniture, there is almost no limit to how much you can make via consignment.
Interested? The list below has stores, both online and physical, where you can sell all sorts of stuff including toys worth a few dollars.
I) Furniture Stores Near Me
Do you have some gently used furniture that you would like to sell without a hassle? Consignment furniture stores offer you 70% or more on your furniture. The model helps you easily sell everything from custom and vintage chairs to new tables and beds.
Antique furniture fetches the best prices depending on age and condition, while new furniture in excellent condition sells the best if they are brand-name item. Below are some of the best consignment stores in the US.
1. Chairish
The Chairish marketplace is known for all kinds of furniture including new, antique, and vintage items. You can list seating, tables, storage, office, bedroom, and outdoor furniture.
Items priced highly include Italian Marble tables that can go for $57,000+ while a handmade wall shelf can sell for around $18. You can also list home decor items, art, rugs, and bath items.
Consignment options include Consignor and Professional memberships which are free. The Plus and the Elite plans go for $99 and $149 per month, respectively.
When dealing with just a few secondhand items, the free seller options are ideal, while the paid options are best for sellers with lots of items.
Sellers keep up to 80% of the final selling price and earn store credit toward better visibility.
Important Read: How to Resell Furniture
2. AptDeco
For used furniture stores near me, I highly recommend the AptDeco marketplace. The company buys and sells brands such as IKEA, Knoll, Blu Dot, and Herman Miller.
Furniture is their flagship product with other categories being rugs, lighting, decor, and outdoor. What I like about AptDeco is that they touch up your listings, create curated shops, and market on behalf of the seller.
After your item is delivered to their store and a sale is made, you get paid within five days. Except for Hawaii and Alaska, the business arranges for pick up/shipping and delivery across the country.
The seller earns 75% of the buyer's price, paid via direct deposit, Stripe, bank account, or debit card.
3. OfferUp
OfferUp is one of the fastest-growing online marketplaces for both used and new products. The app caters to local sellers and buyers and provides secure messaging for direct communication.
The site lists items like furniture, antiques, appliances, electronics, collectibles, and tools. You simply need to install the app and take pics of your piece to start creating a listing.
OfferUp includes additional costs such as shipping in the final price to ensure seamless trading. Listings are free, except for high-value items that attract a fee for repeat sellers.
The company takes 1,99% to 12.9% of the final selling price before sending the money to your preferred payment method; gift card, check, PayPal, Venmo, wire transfer, and more.
Get Offer Up on Google Play or App Store
4. Facebook Marketplace
Facebook Marketplace is among the modern-day consignment models that rely on digital showrooms. The site offers sellers a global reach where you can sell almost everything including large furniture.
Buyers can search for products within a given locality and arrange for shipping and payment, privately and securely. The site's checkout uses PayPal, Credit Card, or Debit Card.
Facebook charges a selling fee of 5% and allows checkout for sales made via Instagram. In addition, for a small fee, the site allows sellers to boost listings for a specific period.
Create Your Facebook Furniture Listing Now
II) Clothing Consignment Store Near Me
How many used pieces of clothing do you have laying around? Selling such items can help you declutter and earn you extra money fast.
However, to recover much of the buying price, the clothes need to be nearly new and clean. Below are some marketplaces for your used clothing and accessories.
Also Read: Selling Used Undies Like a Pro
5. Style Encore
Style Encore lists handbags, outerwear, and shoes. Jewelry and accessories such as handbags, belts, and hats are also resold easily on the website.
The site buys items such as blazers, dresses, jeans, activewear, shorts, blouses, and sweaters. Brands like Adidas, Chico's, Chloe, Prada, Under Armour, and Zara will get you top prices.
If you want money today, just walk into any of their stores, have your clothing appraised, and walk home with cash. No appointment is necessary!
Find a Style Encore Store Near You
6. Shop Wasteland
Wasteland has 4 locations in California: Studio City, Melrose Avenue (LA), Highland Park (LA), and Haight Street (SF).
The company promises to get you paid within 20 minutes of walking into any of its stores. You get 30% of the marked price for each item after it has been valued at the buying counter.
Only sellers who are 18 years or older with a valid state ID/passport are allowed to trade at Shop Wasteland. Their stores prefer coveted vintage, modern, and designer clothing.
7. Vinted
Vinted boasts of a 70 million-strong community of buyers and sellers of used clothing. The business employs 1,000+ people to oversee the trade of secondhand clothing and other products across the US, Canada, and Europe.
Vinted listings are free and you earn 100% of the final sale price. Sellers receive a prepaid shipping label to make sending the item easily.
Most importantly, the shipping cost is added to the buyer's order before they checkout. Payment options include debit and credit cards, Apple and Google Pay, and the Vinted Wallet.
Categories on the site include Women, Home, Entertainment, and Kids.
Start Your Vinted Seller Membership
8. DePop
Depop is the chic website where youngsters flock to shop vintage and new clothing brands; you get the likes of Alex Perry, Armani, Bebe, Colmar, Lourdes, RRD, and Vogue in one marketplace.
Selling on Depop requires you to take 4 photos or less of your clothing and post them in your profile. Additionally, you get to set the price and get paid instantly via PayPal when the item sells.
Popular products on the Depop include tracksuits, blazers, cargo pants, corset tops, and miniskirts. The business charges you 10% of the buyer's price before the earning hit your account.
Download Depop on Google Play or App Store
III) Toys Consignment Store Near me
Antique toys in good condition, such as TY beanie babies can be resold for hundreds of dollars in profit.
Getting direct buyers can be a challenge, which is why consignment shops come highly recommended for home-based sellers. Such shops include:
9. Mercari
This is one of the best online consignment shops for both old and new items. One of the marketplace's top categories for making extra money is toys and kids' items.
Action figurines, legos, barbies, board games, and trading cards are some of the popular items sold on Mercari. Prices range from $5 to hundreds of dollars, depending on the quality and rarity of the toy.
To sell from home, the site just requires you to include photos of your products in your listings, with reasonable prices as guided by similar items on the marketplace.
Shipping is done within three days after making a listing. You can get paid instantly via the site's payment system or through direct deposit for huge sales.
10. Once Upon a Child
Do you have ready-to-wear kids' clothing or toys that are in good shape? Once Upon a Child is your one-stop shop for selling such secondhand items.
The company has over 400 stores across the US and Canada and pays in cash. Offers are made depending on the item's safety, condition, and style.
If you are looking to sell frequently as a franchiser, the company allows you to open a shop and be on your way to earning over $700,000 in average gross profit.
Find the Nearest Once Upon a Time Location
11. Kidizen
Kidzen majors in the shopping and reselling of kids' and baby's items. You can sell boy, girl, and unisex items of all sorts toys included.
If you have Mama's items like tote bags, oversized pants, boots, casual dresses, used jewelry, and blouses, Kidizen has a ready-seller platform for you.
The marketplace charges you 12% + $0.50 of the selling price. Payment is free via your bank account or through PayPal for a small fee ($0.25).
Join The Kidzen Seller Community
12. Toycycle
This is a resale marketplace for used clothing, toys, and kids' gear. The company offers curbside pickup in the San Franciso Bay area as well as cleanout box shipping across the country.
Buyers can't negotiate the prices, but sellers are free to haggle for better returns. The site accepts baby carriers, bouncers, educational toys, games, infant toys, puppets, and nursery gear among others.
You cannot sell items such as used car seats, crib mattresses, large furniture items, and pillows.
After Toycycle sells your items, you get 15% to 80% of the final price. The higher the price, the lower the fees the company charges.
Sign Up To Consign On Toycycle
IV) Antique Consignment Near me
Whether you inherited it or received it as a gift and have no idea what to do with it, that antique could just catch the eye of someone willing to part with a good sum of money. You only need to make it visible to prospective customers.
Depending on where you live, the antique consignment shops below might just be what you need.
13. The Consignment Gallery
Based in Bedford New Hampshire, the Consignment Gallery deals with antique pieces ranging from furniture and rugs to home decor, jewelry, and collectibles.
The store requires you to send photos of your antiques prior to the drop-off appointment to help them assess their suitability. Once you are given the green light, you take in your antiques to be assessed and consigned.
The percentages that you receive after the sale of your antique vary based on the final price of the item:
50% – less than $100
60%- $$100-$999
70% -$1000+
You can cash out up to $100 at the store or wait for every first week of the month for a check with a minimum payout of $25.
Book your appointment for antique furniture drop off or antique home decor and jewelry drop off
14. Boston Consignment
If you live in or near North Beverly, Massachusetts, you could consign your antiques with Boston Consignment.
You start by submitting photos and descriptions of your antiques. After review and approval, you can list the items with them for a 3-month contract after which they can be donated or listed for a lower price with your approval.
The store offers pick-up service for a fee. You get 50% of the sale price paid monthly via a check.
Become Boston Consignment Seller
15. Worthy
Worthy is a consignee of jewelry of all types including rings, necklaces, watches, bracelets, earrings, and pendants. Items on Worthy can sell for $50,000 or more.
To sell on Worthy, start by describing the item then accept the price suggested by the site's appraisers. Shipping is via FedEx and you get to start off the auction and decide on the hammer price.
Payments are via check, PayPal, or direct bank transfer. Worthy's fee range between 10% and 18%, with the most valuable pieces being charged the lowest commissions.
16. IstDibs
1st Dibs is one of America's leading resale stores for antiques. You can sell used expensive furniture, fashion, watches, jewelry, and art on the marketplace.
Prices usually start at $500 with sales being made on auction. Top-selling pieces fetch as high as $400,000+.
The e-commerce accepts antiques from over 50 countries and sells to a global audience. Over 4.3m users are registered on the site with an average order value reported at around $2,800.
Payments are made through major cards, Klarna, wire transfers, ACH transfers, PayPal, and Apple Pay. Apart from home-based sellers, budding designers and galleries can join the site to showcase their products.
Fill Up the 1stDibs Seller Application Form
V) Upscale Consignment Stores Near me
For expensive designer items that sell for thousands of dollars, you need a marketplace that targets affluent buyers.
Such consignment businesses can be found both online and in luxurious neighborhoods. Businesses in this category include:
17. Upscale Consignment
Consignors in Oregon can count on the Upscale Consignment store when decluttering items like furniture, jewelry, and lighting. The company also resells exercise equipment, artwork, rug, and home decor.
Condition, craftsmanship, and demand are some of the factors that affect the sales price. You keep 60% of the final price, with the last say on the minimum selling price.
In addition, the consignee does not charge for online and in-store marketing. No appointments are necessary for 7 or fewer items.
To start selling, you only require about 3 pics of each item, fill out a consignment request form, and wait for a price estimate.
Click To Fill out The Upscale Consignment Request Form
18. Eisenhower Consignment
This is an upscale consignment shop based in Alexandria, Virginia. The store features high-end items including jewelry, decor, bed, and sofas.
Your items are housed in a warehouse that also doubles as a showroom for interested buyers. Typically you can initiate the process online, get a value estimate, and send in your items.
For your treasures, the company offers home visits by appraisers. The concierge service is at a fee hence you should only request it for expensive items.
Eisenhower Consignment showcases your stuff for 90 days. Thereafter, if the item is not bought, you are to pick it up or forfeit ownership.
Sell with Eisenhower Consignment
19. Letgo
This is a marketplace for both luxury and everyday items. Cars, bikes, electronics, real estate, clothing, and sporting equipment sell easily on Letgo.
The app works just like eBay; snap a photo of the item, post it, create a description, set a price, and wait for buyers to reach out.
Unlike the traditional consignment model, the site does not charge a commission on your sales but rather earns from in-app purchases and boosts for seller listings.
Download Letgo for Android or Apple.
20. The RealReal (TRR)
Looking for used clothing stores near me? The RealReal consignment stores sell top fashion labels like Valentino, Gucci, Louis Vuitton, Hermes, Chanel, Jimmy Choo, and Prada.
This is one of the best-paying consignment shops in the US with sellers keeping up to 85% of the selling price. Rewards are also paid to sellers who move high volumes.
Prices are data-driven based on factors such as market trends and the condition of the item. Payment is monthly and can be accessed via three methods; direct deposit, TRR Site credit, or Check.
The RealReal stores can be found in locations such as SoHo, Greenwich, Newport Beach, Palo Alto, Marin, Manhasset, Melrose, and Brentwood.
VI) Resale Consignment Stores Near me
When you have stuff that you want to exchange for cash whether it is clothes, sports equipment, or accessories, resale consignment shops are the way to go.
Try your luck with the stores below.
21. Tradesy/Vestiaire Collective
This platform has recently been acquired by Vestiaire Collective which boasts traffic of 23 million fashion lovers worldwide.
Tradesy consigns everything designer and vintage fashion ranging from men's, women's, and children's clothing, watches, jewelry, bags, shoes, and accessories.
Listing with Vestiare Collective is free. They send you a prepaid label to ship your goods and you set your own price. Consigners receive up to 85% of the final sale price.
One of the perks of consigning with Vestiaire Collective is their return policy; once your item is sold, it cannot be returned to you. You can cash out via PayPal, Debit card, or ACH checkout.
Register to sell on Vestiaire Collective
22. Rebag
This is a marketplace for designer bags, apparel, shoes, watches, and clothing accessories. The site only accepts consignments within the US.
To help you make the appropriate listings, Rebag provides an image recognition tool (Clair AI) with 15,000+ items with price estimates.
You can trade your stuff for store credit towards your next purchase or get paid cash via check or bank transfer.
Pssst.. as a seller, you get a 10% Spending Bonus when you credit your Rebag Wallet for a purchase on the site.
Click for a Rebag Store Near Me
23. Re-See
On Re-See, you can sell nearly new and antique jewelry, coveted bags, clothing, and accessories. You can propose your catalog online or visit one of their stores.
Depending on your catalog, the store can pay you upfront and have the items shipped to the head office at no extra charge.
Re-See accepts consignments from all regions of the world with places like Paris and London enjoying home pick-up any time of the year.
Payment is monthly via bank transfer. Also, you can opt for store credit toward your upcoming store purchases.
24. Decluttr
As the name implies, Decluttr helps you get rid of stuff that you no longer use. You can use the site to declutter stuff like old phones, laptops, gaming equipment, wearable tech, and books.
The site is BBB accredited with a 4.3-star rating on Trustpilot from almost 26k reviews. Looking for a paying referral program? Decluttr pays you $5 for each friend you introduce to the site and they also get $5!
Pay is via PayPal, Direct Deposit, or donation to your favorite charity.
VII) Bridal Consignment Near Me
Bridal consignment shops make it easy for a bride-to-be to get their wedding dress and bridal accessories at reasonable prices. As a consignor, you make some extra money selling apparel and accessories that you might not need to use again.
Specific bridal consignment shops may not have outlets throughout the US but I can bet you there's at least one that you can work with within your locality. Better yet, others work with consignors across all the states regardless of where they are located, thanks to shipping!
Find out if the consignment shops below are near you:
25. Loved Twice Bridal
Based in Beverly Hill CA, Loved Twice Bridal consigns wedding gowns that are worn, never worn, brand new, or samples. The wedding dresses should be at most 4 years old, ready to wear, and worth over $4,000 in retail price.
LTB prices a consigned gown at 40-$70% of its retail price based on its aspects, industry knowledge, and research. The consignor gets 50-60% of the sale price which you get within 30 days of the sale via check or ACH transfer.
Fill Out This Form to Consign with LTB
26. Nearly Newlywed
With a listing fee of $19.99, you can put your pre-owned, new, or sample wedding gown in front of Nearly Newlywed's audience which comprises thousands of brides-to-be.
Although you set the price of your wedding clothing and accessories, the store has set the minimum listing sale price for a wedding gown at $375.
You only ship the dress to the buyer when it sells and you get 70% of the sale price when the buyer keeps it. Notably, the buyer can return the dress within 5 days of receiving the shipment.
Sell your dress on Nearly Newlywed
27. Something Borrowed Bridal Boutique
This bridal boutique consigns wedding dresses, special occasion gowns, flower girl dresses, mother-of-the-bride/groom dresses, and bridal accessories that are not more than 5 years old.
The store consigns the items for 6 months after which you can take them back or donate them. To list a bridal gown, you pay a non-refundable fee of $25. When your goods sell, you receive 50% of their price.
Payouts are processed within 7-10 days of the sale through a check.
Consign with Something Borrowed Bridal Boutique
28. PreOwned Wedding Dresses
This is an online bridal boutique where consignors list their second-hand wedding gowns, bridesmaids' dresses, flower girl dresses, and wedding accessories.
Once you create a free account, it costs $25 to list a wedding gown on the online shop and $5 for the rest.
When your bridal attire sells, you get 80% of the sale price via PayPal in a twice-weekly payout.
Create a listing on PreOwned Wedding Dresses
VIII) High-End Consignment Near Me
The best resale stores near me that deal with high-end items include jewelry, antiques, and name-brand consignment shops.
Typically, these are businesses that require authentication certificates for pricey items. Sellers may also be vetted before their merchandise is entered into virtual auctions.
Leading consignment stores for expensive items includes:
29. LePrix
This is one of the world's largest markets for preowned luxury brands. Totes, clutches, wallets, rings, bracelets, wraps, backpacks, and sunglasses are some of the items you can consign here.
Only high-end brands like Luis Vuitton, Prada, Celine, Chanel, and Hermes feature in the marketplace. Every piece must have an original value of not less than $800.
The LePrix Exchange program charges you a 10% restocking fee based on the item's original price. Sales are via auction.
30. eBay
eBay is a popular marketplace that charges sellers 10% on the final price. Anyone can join the site, start listing items, and pay to promote your valuables.
Some of the site's best sellers include categories such as automotive, home & garden, collectibles, clothing & shoes, and jewelry & watches.
Items that can help you earn fast money include computers, jewelry, and smart mobile devices. The market has over 135 million shoppers and worldwide visibility.
Payment for the seller is done via your linked checking account while buyers can pay via PayPal, Apple Pay, credit & debit card, wire transfer, Google Pay, and more.
31. Guitar Center
Authentic musical instruments are usually expensive and hard to come by. Luckily, Guitar Center bridges the gap by bringing vintage and new brands of instruments right to your screen.
Apart from guitars, the site lists amplifiers, drums & percussion, sound effects instruments, keyboards, and stage accessories. You can also find music books and media on the marketplace.
Sellers can use the site to make money from platinum, vintage, and used instruments. Their top brands include Fender, Gibson Custom, PRS, Islander, and EB Electric Violins.
Guitar Center only buys after an in-hand inspection at any of their stores. Payment is in cash (for $500 or less) and checks for higher amounts.
Currently, the company has 303 stores in the US.
Find Your Nearest Guitar Center
32. ThreadUp
This is a unique consignment and thrift online shop where antiques and new items find buyers fast. Clothing, shoes, handbags, and maternity wear are some of the thredUp store categories.
High-end consignments on the site include brands like Giorgio Armani, Gucci, Salvatore Ferragamo, and Givenchy. Typical second-hand luxury wear sells for $500 or higher on thredUp.
For buyers looking for thrift store finds, the site has great and cheap items, especially in the boys' and girls' categories.
The payout ranges between 3% and 80% of the selling price; with high-end items ($200+) getting you the best deal. Cash Out is via Stripe (for direct deposits) and PayPal.
Sell Your Valuables on ThredUp
What Sells Best at a Consignment Shop?
You can practically sell anything at a consignment shop as long as there's someone who needs it. That said, certain items are popular with most people including;
High-end handbags
Clothing, new and slightly used, including kids', baby's, men's, and women's wear
Kid and baby stuff including furniture, toys, and outdoor gear
Handcrafted things
Sports and outdoor equipment
Indoor and outdoor furniture
Wall Decor
Collectibles
Unique items
Musical instruments
How Does Selling On Consignment Work?
In consignment selling, a seller or consignor ships items to an agent or consignee who sells on their behalf and pays the seller after the item sells.
In modern consignment selling, the consignor can list the item on an online consignment store without necessarily shipping it. The store handles the advertisement and the selling process.
The consignee also oversees the shipping of the item from the shop to the seller or in the second instance, from the seller directly to the buyer by sending the seller a shipping label.
In both instances, the consignee takes a percentage of the final sale price as a commission.
Can You Negotiate Prices at a Consignment Store?
Yes, you can always negotiate for a better price as a buyer. If you find something that you like but feel that it is a tad too price, there's no harm in asking for a lower price. Whether you succeed or not, however, is at the discretion of the consignee and may be based on their agreement with the consignor.
As a seller, if you are consigning with a shop that sets its own prices, you can try to negotiate for higher selling prices, especially for high-end goods supported by relevant documentation.
What's the Difference Between a Consignment Shop and a Thrift Store?
Thrift shops are non-profit stores that typically sell used goods to raise money for charity. They get most of these goods from donations and sell them at reduced prices. Consignment shops on the other hand are for-profit; they sell goods on behalf of sellers for a cut of the proceeds.
What Percentage do Most Consignment Shops Take?
Most consignment shops keep 10- 50% of the final sale price of the item. The percentage may be determined by factors such as the services they are offering, how established they are, the value of the item, the rarity of the item, and its condition.
How much do consignment stores charge? Besides their commission, you may also have to pay listing fees, stocking charges, and the maintenance of the consignor account with some consignment shops.
Which Consignment Stores Pay the Most?
Consignment stores that pay the most are those that take a commission of between 10% and 20%. Note that the low percentage, even for such stores, mostly applies to highly-priced items such as real estate, cars, name-brand fashion, rare antiques, and gently used current fashion.
Examples of such consignment shops include The Real Real, Depop, Worthy, eBay, and Vestiaire Collective.
Is a Consignment Shop Worth it?
Consignment shops are totally worth it unless you have some other way to sell your gently used goods at a better price as a seller. By consigning, you will be getting extra money from items you no longer use, freeing some space in your home or closet, and helping someone else get something they need at a cheaper price.
Consigning, of course, comes at a cost but if you think of it as the money you pay someone to market and sell for you, it can be worth your while. Further, you can always shop around for stores that offer the best returns for your goods.
As a buyer, a consignment shop gives you the opportunity to get the stuff that you need without breaking the bank.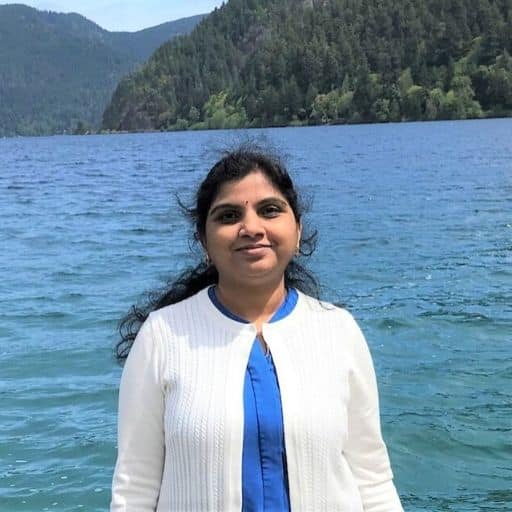 Howdy Folks, thanks for stopping by my blog.
I'm Swati, a proud mom, dedicated side hustler, full-time blogger, and a recognized millennial work-at-home expert. My expertise has been featured on esteemed platforms such as Forbes, CEO Blog Nation, Referral Rock, Vital Dollar, Databox blog, and many more. I have embarked on this incredible journey to share my firsthand experiences in the world of online income generation and to assist all of you in earning money from the comfort of your homes.
Join me in my mission to revolutionize the way we make money and achieve financial freedom. Trust me, it's not as challenging as it may seem!
Together, let's explore the boundless opportunities and pave our paths towards a prosperous future.