"Cash App payment failed for my protection" is not what comes to mind when you can't log in or send money from your Cash App balance. Mostly, users associate such errors with system failure, resulting in angry calls to Cash App support.
With millions of users sending and receiving money through Cash App plus the threat of scams, technical failures are bound to occur. These usually are fail-safes for protecting your funds and personal data.
Basically, P2P money apps are prone to some of the most elaborate and innovative online scams. To protect users, Square Cash occasionally causes Cash App transfer failure, login delays, and other Cash App errors.
This post explores the app's payment protection policy, what different failures mean, and most importantly, how to stop Cash App from declining payments.
Does Cash App Have Payment Protection?
Yes, Cash App employs "cutting-edge encryption and fraud detection technology to make sure your data and money are secure".
Further, Square Cash assures users that they have "created an entire vulnerability management suite within Square to stress-test our systems and keep ahead of malicious actors".
These are measures that take effect when using your data service or Wi-Fi (both private and public) to access Cash App.
The protection is guaranteed for the sender, recipient, and participating merchants. In particular, all the data entered in the app is encrypted in line with PCI Data Security Standard (PCI-DSS) compliance.
In case a fraudulent transaction or intrusion into your app is detected, preset security measures kick in; halting a transfer, login error, temporally block, Cash Card decline, and other restrictions.
What Does Cash App Payment Failed For My Protection Mean?
If you receive a "failed for my protection error" during login or a money transfer/payment transaction, know that Cash App is trying to prevent you from losing money or personal information via fraud.
Most Cash App transactions, except for the likes of Cash App direct deposits, take effect instantly.
An error ensures that your transactions aren't instantaneous, allowing Cash App to investigate any irregularities.
In technical terms, in the background of your app, Cash App investigates incoming and outgoing transactions and data to flag and blog anything deemed spammy, fraudulent, or illegal.
Why Is Cash App Payment Failed for My Protection?
Cash app won't let me receive money for my protection, did this ever occur to you?!
Cash App states that, "If we notice unusual activity on an account, we may temporarily lock the account". This is usually the reason behind the Cash App Card Declined due to an unusual activity error.
The lock is initiated to enable proper investigations that take 24 to 48 hours to complete.
Your account balance remains as it was before the error transaction and you are able to continue the transaction after the investigation.
A failed payment can be a result of suspicious activities detected at a store's Point of Sale, your location of log-in, or the recipient's end of the transaction.
Additionally, you may be locked out of your account after you fail to provide the right OTP (one-time password) or Touch ID after several attempts.
How To Fix Cash App Failed for My Protection?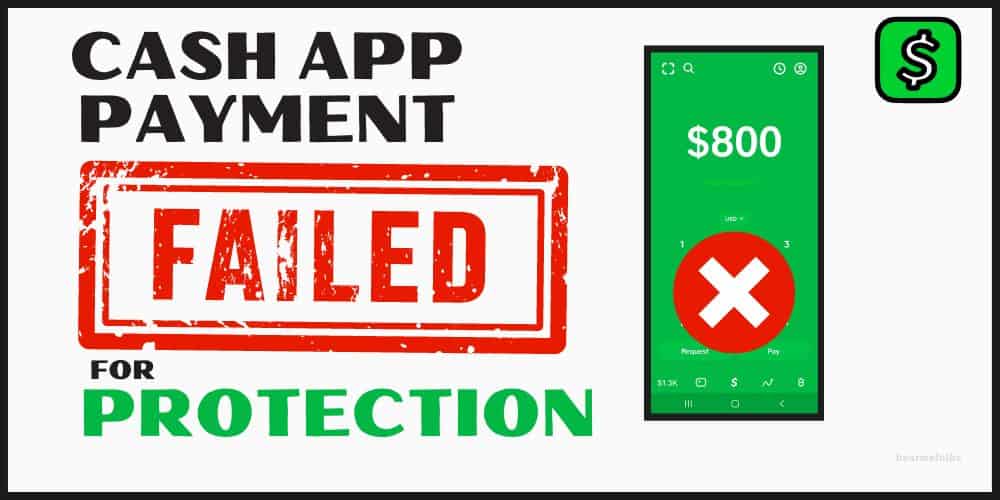 Whenever your Cash App sends you an error message, there is a good chance that you were about to become the victim of a potential fraud.
That said, your Cash App may fail for several other reasons. The best part is that the company does everything possible to keep your balance untouched and safe.
This could mean waiting a few days for a deposit to clear or not being able to log in to Cash App for a while.
However, if you have any questions concerning your balance, a failed transaction, or a delayed refund, Cash App support is there to help.
Is your Cash App still accessible? If yes, here is to contact the app's support team:
Open Cash App on your smartphone and sign in.
In the home screen, tap the Profile icon.
Scroll down and click Support.
In the next window, tap Something Else.
Navigate and select the issue or the closest one to what's stated in your error message.
Click Contact Support.
CAUTION: No matter the issue at hand, including getting a refund or fixing a login error, Cash App support does not ask for the user's OTP code, PIN, or full Cash Card number.
As noted earlier, some Cash App errors are technical in nature, meaning they can be fixed without the involvement of Cash App support.
Below is how to fix this payment was canceled for your protection on your own:
1. Check Your Data Connection
Cash App runs background information and connects with other service providers to make different features available to users. This calls for reliable, fast, and reliable data connectivity.
You can use your phone's data or Wi-Fi when launching Cash App. Check your data speed on Fast.com and switch to a connection that's providing you with at least 1Mbps.
Important Tip:
When launching any financial app, Cash App included,
avoid using public Wi-Fi
; such internet connections are popular with hackers.
2. Ensure Your Identity is Verified on Cash App
While you can access many Cash App features after you sign up, some transactions may be flagged if you are an unverified user.
For example, unverified users are limited to receiving and sending up to $1K within 30 days. To increase your transaction limits and ensure complete Cash App payment transactions, you must verify your ID details.
To get your ID verified, long before Cash App prompts you:
Login into your Cash App.
Click the User Icon.
From the profile settings, click the Personal button.
You will be directed to a secure verification page. Key in the required information in the fields provided.
Such identity information includes your date of birth, government ID, and billing address. Ensure to review the details for accuracy.
You can also use the verification page to switch to a Cash App business account by clicking the button at the bottom of the screen.
3. Keep Off VPNs
Of the many pros to using a VPN for your internet connection, the main one is anonymity.
However, with financial and payment apps like Cash App, Zelle, and PayPal, masking your identity is a huge red flag.
These services need to know your IP address, location, and identity to ensure you aren't a scammer. Normally, VPNs are used by fraudsters perpetuating the notorious 800 Cash App Screenshot Scam.
So, if you keep on getting a 'Failed for my Protection' message, ensure that your phone or PC is not connected via a VPN.
4. Ensure the Transaction is Not Restricted
Cash App has restricted some transactions as outlined in the company's Acceptable Use Policy page. Such payments include buying illegal substances, gambling, and providing credit.
So, the first step on how to stop cashapp from declining payments is ensuring that the recipient does not provide illegal products and that their services are contrary to Cash App's Terms of Service.
5. Inquire from Your Linked Bank
Your linked bank on Cash App also carries out routine and background checks on your account usage.
If their investigations find fault with your Cash App transactions, they can restrict transfers to and from your bank or card account.
6. Update Your App
Is Cash App taking money without permission or do you keep getting 'Declined' errors? You could be using a Cash App version that is prone to hacking.
Square Cash routinely updates Cash App to stay ahead of scammers, reduce bugs, and adopt new technology.
This calls for downloading the latest app versions on Google Play Store or App Store.
NOTE: The current version of Cash App is 4.0.0 (June 13, 2023), which includes bug fixes and performance improvements.
Learn: How to Fix Cash App Paper Money Deposit Not Working
Why Cash App Bank Declined Payment?
One of the main reasons a Cash App Bank payment is declined is due to keying in the wrong details.
Your bank can also decline transfers if your account has insufficient funds, your card is expired, or your accounts are frozen.
A 'Cash App declined for my protection' can also result from the use of a VPN when sending money via Cash App. The reason is that if the app can't ascertain where you are, Cash App servers assume you are masking your location for nefarious reasons.
It's also worth noting that Cash App failed payment can be as a result on international travel. The reason is that the app is designed to be accessible in the US and UK only.
Check Out: Will Cash App Refund Money If Scammed and Fake Cash App Payment Generators In Use
What Happens If Someone Doesn't Accept Your Cash App Payment?
If a recipient declines your payment, initiates a refund, or cashapp keeps failing the transaction for whatever reason, the amount is instantly credited to your Cash App or linked bank account.
Depending on your linked account, the funds may take up to 72 hours to show in your account.
You can avoid 'Cash App failed payment for my protection' issues by making sure you only send money to people that you know and make payments to legit businesses.
Solutions:
FAQs
1. Why Does My Cash App Say the Recipient's Account Is Unable to Accept Payments?
Cash App is always checking users' accounts for unusual activities and places restrictions on such accounts. Consequently, sending money to a flagged account is restricted, meaning the recipient can't accept payments.
If the recipient has not verified their account, they may also face limits on the amount of money they can receive.
Basically, if Cash App is saying that a recipient is unable to accept your money, know that the decline is for your protection.
2. Why Is My Cash App Saying I Can't Accept Payments?
A Cash App transfer failed for my protection message when you are expecting to receive funds can result from having an unverified account.
You may also have linked debit or credit cards whose details do not match the personal information you used when signing up on Cash App.
To avoid losing money to fraudsters, Cash App also restricts payments from senders who are under investigation or those using VPNs to hide their location.
Why Does My Cash App Card Keep Declining When I Have Money?
If you have less money in your Cash App balance than you are trying to pay via your Cash Card, your payment will be declined.
Keying in the wrong Visa Cash Card number or PIN will also lead to payment rejection.
Your card may also get declined at the point of sale if your Cash App account has been closed- even if there was money in your account before the deactivation.
Other reasons for getting a 'Payment failed for your protection' Cash App message include:
Using your card in a country where Cash App is not accepted.
Paying using a card that's past its expiration date.
Trying to make payment to a merchant or individual user who is under investigation for 'suspicious activities'.
Why Do I Have a Red Cash App Icon?
If you have a Cash App failed transfer or you are wondering "Why my Cash App not working?", check if your app is showing a red notification(s) on the clock icon.
Cash App advices that the problem could be with your outdated application. To solve the issue, try turning your phone off and on, then relaunch the app.
You can also delete then reinstall the app, ensuring that you download the latest Cash App. If the Cash App transaction failed issue persists, try to force quite the application and login after a while.
Related Articles: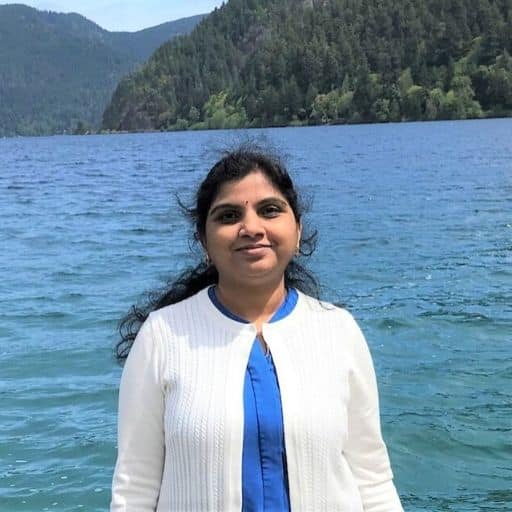 Howdy Folks, thanks for stopping by my blog.
I'm Swati, a proud mom, dedicated side hustler, full-time blogger, and a recognized millennial work-at-home expert. My expertise has been featured on esteemed platforms such as Forbes, CEO Blog Nation, Referral Rock, Vital Dollar, Databox blog, and many more. I have embarked on this incredible journey to share my firsthand experiences in the world of online income generation and to assist all of you in earning money from the comfort of your homes.
Join me in my mission to revolutionize the way we make money and achieve financial freedom. Trust me, it's not as challenging as it may seem!
Together, let's explore the boundless opportunities and pave our paths towards a prosperous future.