A random person sent me money on Cash App, should I withdraw or return the money, and could it be a kind of scam? This is a common query amongst Cash App users.
There is a good reason to be concerned about a random person sending money on Cash App and similar apps. It all has to do with the increase in common Cash App Scams that see you lose money and your personal data.
That said, with over 70 million annual active users, it's foreseeable that someone can make an erroneous Cash App payment.
What's worrying is that fraudsters change tact to keep up with technology, making it difficult to know a genuine Cash App mistake from a scam.
This post guides you on how to deal with money from strangers on Cash App, the reasons behind such transactions, and how to handle suspected Cash App scams.
Why Does a Random Person Sent Me Money On Cash App?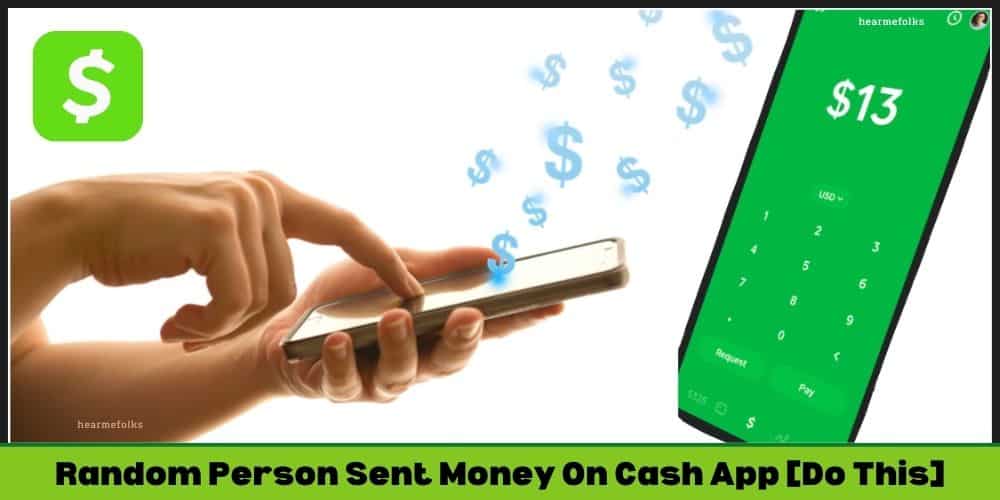 Cash App allows you to keep your money safe and within reach at all times. However, Cash App's features are, by design, easy to use making it easy to use the wrong CashTag to send money to strangers.
When all is said and done though, handling mobile money requires the same seriousness as physical cash. So, why would anyone make an erroneous peer-to-peer money transfer?
1. An Accidental Transaction
Cash App payments are instant after you tap Pay. Here's how to send money on Cash App:
Step 1: Open the Cash app on your mobile.
Step 2: Key in the amount to send.
Step 3: Tap "Pay".
Step 4: Enter the recipient's $Cashtag/Name/Phone number/Email.
Step 5: Add a note (optional) –

describe the reason for the payment.

Step 6:

Send as Cash, Stock, or Bitcoin.

Step 7:

Tap

Pay

again.
From the above steps, all it takes is missing a letter, number, or character on the 4th step, and the person sending you money on Cash App ends up paying the wrong person.
The worse part is that once they have sent the money, there is no way of canceling the random cash app payment; the action is instant and final.
Cash App warns that the company "can't cancel or refund a payment after it has been completed".
As such, if you get random money on Cash App, your username, phone number, or email could be somewhat similar to the intended recipients.
Morally, you should not withdraw or use this cash.
2. It Could Be A Cash App Scam
If a random person sent money on cash app, they could be running a scam. There are many Cash App scams and all have a common feature- a cash incentive.
You are promised a significant amount of money, just to get you to share your personal details, bank logins, mobile money details, or even money.
Some shrewd scammers go to the extent of sending you a little cash to get you hooked. Here are such schemes that involve getting money from someone you don't know:
2a) Cash App Clearance Fee Scam
A stranger sends you money through Cash App with a description saying that you won an even bigger prize.
For example, they may have seen your name in a social media group about ongoing sweepstakes. Since you are hopeful about winning, it becomes easy to believe you have hit it big.
To finalize the scam, they ask you to send an even bigger sum, than you received, as a clearance fee for you to receive the free money.
They may even go further to send you a fake communiqué from Cash App support to that effect. Once you send them your Cash App money, they terminate communication.
Before you conclude that a stranger sent me money on cash app, ask yourself; Does your Cash App balance reflect the amount the person is claiming to be a cash deposit?
Scammers are known to create forged screenshots of Cash App balances.
The image can be sent via message apps like Whatsapp, and without due diligence, you can be duped into believing a deposit has been made.
You then get a cash app request from stranger asking you to send back the money you received, or even a lower amount. If so, you end up sending the very real money in your Cash App account to a stranger.
2c) Cash App Sugar Daddy Schemes
Can you get scammed on Cash App sugar daddy? Yes, if you are online to get money from unsuspecting people, the tables can be turned against you through the cash app sugar daddy/momma scheme.
A random person promises to send money to your Cash App, with a little ask; to make sure that you are committed to keeping the relationship going and to get money in return, they request you send them money first.
You may even get a "Cash App" email stating that they have already sent you money but it is on "hold" until you send some money.
The amount is usually a small percentage of what you expect to eventually receive from your sugar baby services.
If you are offering feet pic selling services be wary of feet pic scams via the Cash app.
2d) Cash App Buyer Scam
If a person emails you that you have received random money on the Cash App, you could be selling stuff online with Cash App as your preferred payment system.
In this version of the Cash App payment scam, the supposed buyer decides to "cancel" the purchase, and since you haven't shipped the item or accepted them into your online service, you just send back the money.
The only problem is that the email is not genuine, and may even be supported by a fake Cash App Support email.
How Does a Random Person Sent Me Money On Cash App?
As earlier noted, Cash App is easy to use and does not come with stringent checks and balances like you would expect from a brick-and-mortar bank.
This makes sending money to Cash App accounts erroneously easy.
On the app, money transactions can be done using either $Cashtag, Email, Name, or Phone number.
Coupled with the recent surge in uptake of the service across the nation, it's becoming ever easier to type the wrong details, details which may happen to be registered by genuine Cash App users, allowing the transaction to go through.
How to Request Money On Cash App from Strangers?
Steps to request money from strangers on Cash App.
Sign in to Cash App.
In the home screen, enter the amount you wish to receive.
Tap "Request".
Enter the recipient's email, $cashtag, or phone number.
Add a request note (optional).
Click Request to complete the transaction.
What to Do If Someone Sent Me Money On Cash App But I Don't See It?
Check your transaction history: Open your Cash App and review your transaction history to ensure that the payment is not simply pending, delayed, or cancelled. Sometimes, it may take a little time for the transaction to appear in your account.
Verify the sender's details: Confirm with the sender that they entered your Cashtag, phone number, or email address correctly. Ask them to provide you with a screenshot or receipt showing the payment details for verification purposes.
Contact Cash App support: If you have checked your transaction history and verified the sender's information, but still don't see the payment, reach out to Cash App's customer support. You can contact them through the app or by visiting the Cash App website. Provide them with all the relevant details, including the sender's information and transaction specifics, to help them investigate and resolve the issue.
Cash App's customer support team should be able to assist you further in locating the missing payment and resolving any discrepancies. Be sure to provide them with accurate and detailed information to help expedite the process.
What to Do If a Random Person Sent Me Money On Cash App?
A random person wants to send me money on Cash App, what do I do? This is a typical question when you are looking for cash-flipping schemes and you are dealing with people not personally known to you.
Cash App also allows businesses and organizations to send you money from bank accounts, as well as facilitating other money apps to Cash App payments.
So, it's not inconceivable that users may end up receiving money from a stranger, and woe to them if the sender is a scammer out to get their Cash App money? So, what happens if a random person sends you money on the cash app? Here's what to do:
1. Don't Spend The Money
Receiving money from a random person can seem like a good thing, especially if you are broke. But before you start using the money to buy stuff or cash it out, consider that the action could land you in trouble.
The sender may take legal action against you. Further, the sender may later request a refund, after you have spent the money.
If you honor the request, you'll have spent your own money, cash that you had not budgeted for.
2. Call Friends and Family
A friend or family could be sending money to the correct person, using a username that is not familiar to the recipient.
So, if you were expecting money from someone close to you, call to ask if the transaction originated from them. Even those friends whose CashTags you know by heart could have changed them; inquire from them as well.
3. Review the Transaction
Even when sending money to a stranger, Cash App allows you to enter a description (optional) of the reason behind the payment. Reviewing this information can help you know if you are the intended recipient.
Confirm the unknown transaction by:
Go to the Cash App home screen.

Tap

Activity

tab.

Find and click on the questionable payment.
You will be able to see what the payment is for. From here you can know whether the reason tallies with why a random person could be sending you cash.
4. Block the Sender
Scams keep evolving, and receiving money from someone stranger can be made to target the cash balance in your account.
It's also possible that the money could be coming from money launderers trying to make authorities lose their trail. Simply put, the security of your Cash App and bank accounts could be at risk.
To keep such people from your life, it's best to block them from your account so that money transactions are no longer possible going forward.
To block the person on Cash APP, go to the app's home screen and tap on Activity. Find their user name in the activity feed and tap their name. Lastly, scroll through their profile and click Block.
If they contact the Cash App customer service and later establish that it was a genuine mistake, you can always unblock them using the same process, and make a refund.
Step-by-Step Guide On How to Block & Unblock Someone On Cash App
5. Contact the Cash App Support
It goes without saying that you should always contact Cash App support and talk to a representative whenever you doubt any transaction.
The company is well aware of scams meted out to unsuspecting Cash App users to steal money from their accounts. As such, help from the Cash App customer care can help route out scammers fast.
So, how do I talk to a cash app representative?
To talk to Cash App support, you can call

1 (800) 969-1940

and wait to be connected to an agent.

You can also get Support by tapping your

profile icon

and selecting

Support

then, at the bottom, click

Start a Chat

.

As a user, you also have the facility to use the Cash App's social media account to contact Cash App support.
Cash APP Contact
Cash App Official Social Media Accounts and Contact Details
On the Phone
1 (800) 969-1940, Monday through Friday, 9:00am to 7:00pm EST.
Reddit
u/CashAppAndi; https://www.reddit.com/user/CashAppAndi/
Facebook
SquareCash; https://www.facebook.com/SquareCash/
Tiktok
@CashApp; https://www.tiktok.com/@cashapp
Twitch
https://www.twitch.tv/cashapp
Instagram
@CashApp; https://www.instagram.com/cashapp/
Twitter
@CashApp @CashSupport; https://twitter.com/CashSupport
Use Cash App Help
cash.app/help
Chat With a Representative

Click

Start a Chat under Support
Reach out by mail at this address
Cash App
1455 Market Street Suite 600
San Francisco, CA 94103
Beware: "No one representing Cash App will ever ask for your sign-in code or to do a "test" transaction over the phone, on social media, or through any other medium."
6. Report the Payment
If you are suspecting a cash app random payment or think your Cash Card or Cash App is being targeted by scammers. You can log a report directly without talking to Cash App Customer Care.
On the Support page of your app, click on Report a Payment Issue to display your most recent transactions.
Choose the payment in dispute and continue to lodge a report by following the prompts.
If the payment was made to target the Cash App user, and they opt to keep the money, both parties are viewed suspiciously by investigators.
So, to keep your Cash App balance as it was prior to the wrong payment and your account clear of red flags, refund the money.
This is the right step, especially if you don't want your account to be associated with fraud and scams. However, before you make the refund, get in touch with Support for their professional advice.
To make a Cash App refund:
From the home screen, tap

Activity

.

Find and select the bad payment and tap it.

Select

Refund

and click

OK

.
8. Change Your Cash App Pin
If you get a random payment, I would implore you to please change your Cash App pin. The reason is that you never know the extent the scammer has gone to in furthering the scam.
Just like you would change the ATM pin or log in details of your bank account so that money is not withdrawn fraudulently, the same measure works for your Cash App.
To reset your Cash App pin:
Go to your

profile icon

, tap it and scroll down, and tap on

Privacy & Security

.

Click

Change Cash Pin

.

Enter your new pin and confirm it.
Note: Your Cash App pin and your Cash Card pin are one and the same
Also Read: Cash App ATM Withdrawal Limits
FAQs
1. Did I Get Scammed If Someone I Don't Know Sends Me Money on Cash App?
A person can make a mistake when sending money on Cash App, with the effect of the cash increasing your Cash App balance. While not all such transactions are fraudulent, you can easily be a target for a money-flipping scam, with cash as bait.
To be on the safe side, block the sender, review the random cash app deposit, contact Cash App Customer Care, and depending on their advice, you can refund the money.
2. Can Someone Hack Your Cash App With Your Email and Name?
No, a scammer may not be able to access your Cash App wiht yust your email and name.
To login into a Cash App account, you need to know and have access to the associated email/phone number and PIN, so as to receive and enter the One Time Pin.
I say "may" because, through social engineering and other scams, such as phishing, a dedicated scammer can obtain all the information needed to sign in to your Cash Account and transact.
3. Why Is Someone Asking for My Email for Cash App?
The only reason someone might be asking for your Cash App email is to send you money. If this is not a person who owes you money or someone you are transacting with, then the stranger is more than likely looking to scam you.
The reason is that a Support agent may ask questions to ensure that the Cash App users that they're helping are the rightful account owners. However, the information should not amount to the details needed to sign in to your account.
So, if they claim to be Cash App support, beware that "Cash Support will never ask you to provide your sign-in code, PIN, or other sensitive information like your full bank account information".
4. Is Cash App Safe to Receive Money from Strangers?
Though Cash App has security measures in place to protect users, it is important to exercise caution when receiving money from strangers.
It's always important to exercise caution and verify the legitimacy of any transactions or senders on Cash App. Be vigilant about potential scams and protect your personal and financial information.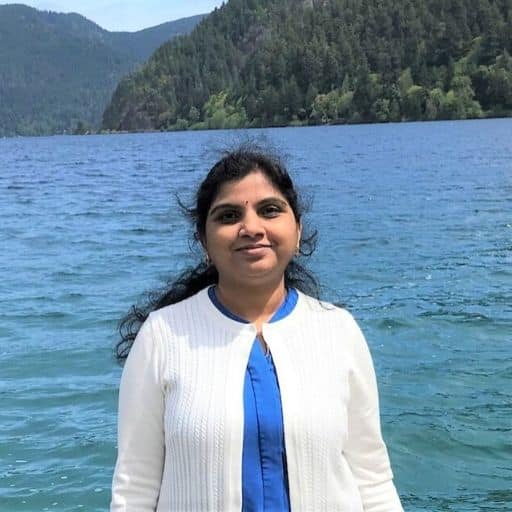 Howdy Folks, thanks for stopping by my blog.
I'm Swati, a proud mom, dedicated side hustler, full-time blogger, and a recognized millennial work-at-home expert. My expertise has been featured on esteemed platforms such as Forbes, CEO Blog Nation, Referral Rock, Vital Dollar, Databox blog, and many more. I have embarked on this incredible journey to share my firsthand experiences in the world of online income generation and to assist all of you in earning money from the comfort of your homes.
Join me in my mission to revolutionize the way we make money and achieve financial freedom. Trust me, it's not as challenging as it may seem!
Together, let's explore the boundless opportunities and pave our paths towards a prosperous future.