Cash App payment completed but not received is common payment issue associated with one of the fastest growing P2P money platforms.
The problem arises when you complete sending funds to a friend, merchant, or your bank without getting a confirmation message that the money has hit the recipient's account.
There are many possible reasons behind the error including bad internet connectivity, account balance insufficiency, fraud, and faults in the servers. The recipient could also have exceeded their Cash App limits, you could be using an old app version, or sending from money an expired card.
So, what do you do when Cash App payment says completed but not received? This article will help you diagnose why your payment is missing and the steps to follow to ensure the transaction goes through.
Also, how long does it take to receive money on Cash App, and if your sent money is not accepted, what happens to it? Find out below.
What Does Cash App Payment Completed But Not Received Mean?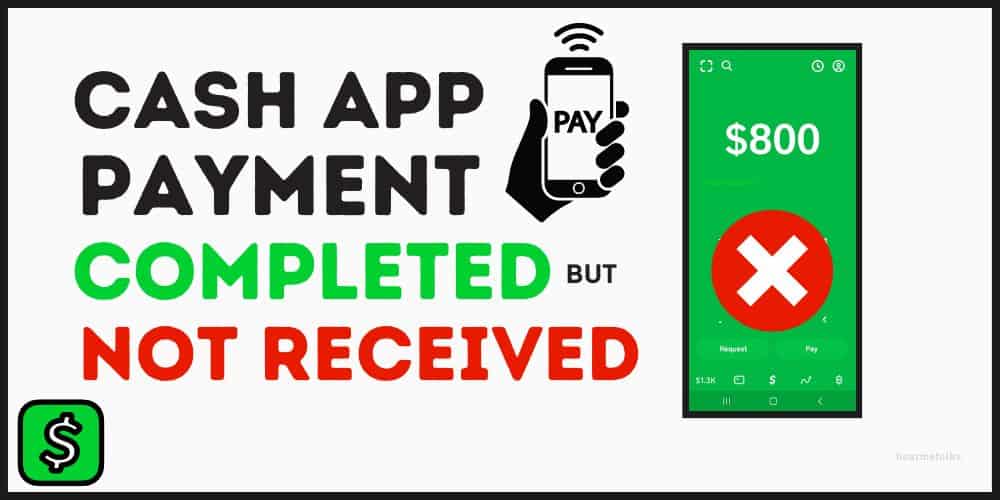 When a transaction shows a 'Not Received' notification, it means the transaction was successfully initiated and has been validated from your end. However, for some reason, the money is yet to show in your intended payee's account.
Apart from outgoing payments, your direct deposits and Cash App withdrawals may also experience similar delays.
Depending on the reason for the delay or inability to complete the transaction, fixing the problem can take anything from a few seconds to around 5-10 business days.
Also Read: What Does Cash App Payment Failed for My Protection Mean?
How Do I Know If Someone Received My Cash App Payment?
Whenever you send a Cash App payment to a friend or a business, the app notifies you if the transaction was sent or it's 'Pending' or 'Not Accepted'. Typically, sending and receiving money through the wallet is instant and free.
To check the status of an outgoing transaction, check the Activity tab in-app:
Open Cash App, log in, and tap the clock-like icon– bottom right of the home screen.
Scroll to find the transaction in question and click on it.
In the next tab you can view payment details, including time and its status; Pending, Completed, or Waiting to Complete.
What Does Payment Completed Mean On Cash App?
If your Cash App payment is completed, it means that the money you were sending has been debited from your account and successfully credited into the recipients account. The transaction is usually instantaneous and non reversible.
When dealing with cashing out from the app, a completed payment already claimed Cash App balance. As such, the amount has hit your linked bank account.
Why Hasn't My Cash App Payment Been Received?
To get a quick answer to "why is my money not showing up on cash app?", call Cash App Customer Service.
The team is equipped to track your transactions and resolve cases of missing payments and app security.
That said, you can fix 'Cash App not receiving money' issues on your own. To help you, below are the common fixes when payment fail to be received or completed on Cash App:
1. Having an Outdated Cash App
Before you contact Support for any type of error, check which version of Cash App you are using. The company periodically updates the platform to ensure smooth execution of different features.
Start by checking your Cash App alerts for any recommendations on updating or installing the newest version.
The latest cash App version is 4.0.0 (as of June 13, 2023), which requires a smartphone running on iOS 7 or later & Android 4.4 or higher.
Click Here To Sign Up and Download The Latest Cash App
2. Check Your Data Connection
Cash App runs background information and connects with other service providers to make different features available to users. This calls for reliable, fast, and reliable data connectivity.
You can use your phone's data or Wi-Fi when launching Cash App. Check your data speed on Fast.com and switch to a connection that's providing you with at least 1Mbps.
When launching any financial app, Cash App included, avoid using public Wi-Fi; such internet connections are popular with hackers.
3. Ensure Your Identity is Verified on Cash App
While you can access many Cash App features after you sign up, some transactions may be flagged if you are an unverified user.
For example, unverified users are limited to receiving and sending up to $1K within 30 days. To increase your transaction limits, Cash App needs to verify your ID details.
To get your ID verified, long before Cash App prompts you:
Login into your Cash App.
Click the User Icon.
From the profile settings, click the Personal button.
You will be directed to a secure verification page. Key in the required information in the fields provided.
Such identity information includes your date of birth, government ID, your social security number, and billing address.
Review the information to ensure accuracy, then click Submit.
Note: The verification process is automatically triggered when you apply for a Cash Card, start trading Bitcoin, or buy Stock. Attempting to exceed basic transfer limits will also trigger the process.
Here's how to use Cash App without SSN
4. Keep Off VPNs
Of the many pros to using a VPN for your internet connection, the main one is anonymity.
However, with financial and payment apps like Cash App, Zelle, and PayPal, masking your identity is a huge red flag.
These services need to know your IP address, location, and identity to ensure you aren't a scammer.
So, if you keep on getting a 'Failed for my Protection' message, ensure that your phone or PC is not connected via a VPN.
5. Ensure the Transaction is Not Restricted
Cash App has restricted some transactions as outlined in the company's Acceptable Use Policy page. Such payments include buying illegal substances, gambling, and providing credit.
So, if you are experiencing money transfer issues, check if the recipient provides illegal products or if their services are contrary to Cash App's Terms of Service.
6. Inquire from Your Linked Bank
Has Cash App money disappeared from bank account and the transaction does not reflect? Know that your linked bank on Cash App also carries out routine and background checks on your account usage.
If their investigations find fault with your Cash App transactions, they can restrict transfers to and from your bank or card account.
7. Wait for The Next Business Day
Some transactions, such as Cash App's direct deposits, can only be processed during business days. At the same time, Cash App scams and disputes are investigated during work days (Monday to Friday).
To avoid pending payments, don't make major transactions during weekends and holidays. If not, the transaction may be logged as completed but will not be received till the next business day.
Related Article: Can Cash App Not Complete for My Protection?
Why Is My Received Money Pending On Cash App?
As much as Cash App assures users of an instant money transfer service, sometimes transactions require further action to complete. Such is the case with transactions that show 'Pending' in the Cash App activity feed.
Cash App puts your transaction on hold if your account is compromised, you have exceeded your transactional limits for the current period, or using an unverified account.
The best part is that Cash App prompts you on what to do for the transfer to complete.
So, to know 'why is my Cash App payment pending?', click the Activity tab and tap on the pending transfer to find out.
What Happens When Cash App Payment Is Not Accepted?
If a Cash App payment is not accepted by the recipient, be it your bank, a friend, or a business, the money reverts to your account. The funds are instantly credited to your wallet balance or bank account.
The reversal may take around 3 business days to be available in your account. The delay may be occasioned by a weekend/holiday or the resolution process involving your linked bank or card.
What happens if someone doesn't accept your cash app payment?
All it takes for a Cas App recipient to refuse a payment is initiating a Refund transaction: Activity tab > tap the payment > click . . . > select Refund > tap OK.
Refunds are usually as a result of sending money to a stranger and using the wrong $Cashtag, email, or phone number when making a transfer.
How Do I Know If My Cash App Payment Went Through?
To know if your intended Cash App payment completed, check the status of the specific transaction in the activity history page, after you make the payment. The activity tab resembles a clock and is located at the bottom right or top right of your (depending on your app version).
Once you tap the icon, scroll through the page and view any transaction by clicking on it. The information displayed for each payment include;
The recipient's name.
The Amount.
Reason for the payment (optional).
Date and time.
Transaction status.
Your Cash App Bank Name & Address and Routing Numbers for transaction.
Cash App Payment Completed but Not Received: How To Avoid The Issue?
'Pending Payment' and 'Not Received' issues can be avoided by observing Cash App terms of service and ensuring due diligence when initiating transactions on the app.
First off, you need to ensure your phone or PC is receiving a stable internet connection. Your app also needs to be the latest version.
Further, use the correct contact information and ensure that your account is ID-verified to enable transacting higher amounts than you do with a basic Cash App account.
Cash App also encourages regular use of the platform for a healthy user history. Additionally, avoid transactions over the weekend or holidays and don't make payments to illegal businesses via the app.
Lastly, if the problem is frequent, talk to Cash App support via email, call, in-app chat, or social media handles. This will help you unearth possible intrusion into your Cash App by scammers.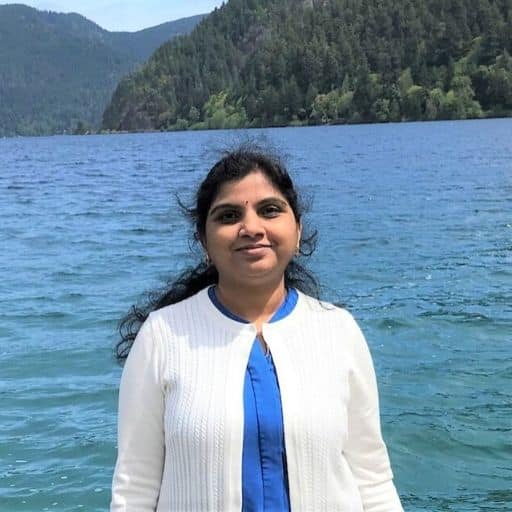 Howdy Folks, thanks for stopping by my blog.
I'm Swati, a proud mom, dedicated side hustler, full-time blogger, and a recognized millennial work-at-home expert. My expertise has been featured on esteemed platforms such as Forbes, CEO Blog Nation, Referral Rock, Vital Dollar, Databox blog, and many more. I have embarked on this incredible journey to share my firsthand experiences in the world of online income generation and to assist all of you in earning money from the comfort of your homes.
Join me in my mission to revolutionize the way we make money and achieve financial freedom. Trust me, it's not as challenging as it may seem!
Together, let's explore the boundless opportunities and pave our paths towards a prosperous future.