Have you come across Survey Junkie hacks on a quest to boost your earnings and quickly hit your payout threshold? Are the hacks real or just scams designed to siphon your survey points and other revenues?
Too many questions already, but that's the nature of hacks; they can be real, work for a while, or be scams entirely.
This post is to help you maximize your earnings via hacks that work. Further, we'll explore Survey Junkie scams, disguised as hacks, to ensure you don't fall victim to schemers.
First off, it's worth noting that Survey Junkie is a legit and BBB-accredited GPT website. Nevertheless, the company does note that you won't be making 6-figures taking surveys.
You, however, can earn $40 or more monthly from completing a few surveys every day. So, what hacks have been proposed to boost your payout from Survey Junkie?
Let's find out:
Survey Junkie Hacks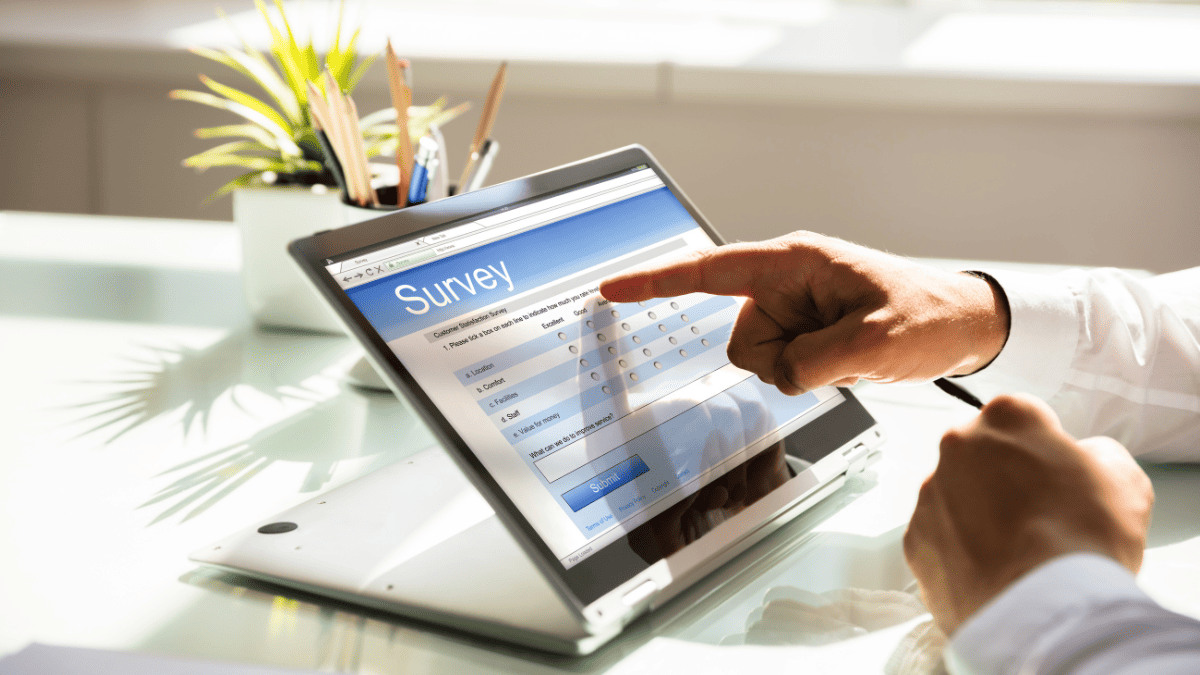 I have earned via Survey junkie and even made payouts to my PayPal without any hitches. The site is just transparent through and through.
My experience is that the platform offers you many legit opportunities to earn without going through bots or dubious hacks. To this end, here are the credible ways to make cash on Survey Junkie:
1. Sign Up
The first and obvious hack is getting started on Survey Junkie, also christened SJ by avid survey takers. This involves opening the SJ website and signing up.
I advise completing your personal profile to ensure the right surveys are sent your way. Additionally, work on your profiles that are related to different survey categories.
You actually get awarded 10 points ($0.10) for completing the short category-specific questionnaires.
To find the surveys, go to your dashboard and scroll through the sidebar. Examples of profile surveys include Household and Work profiles.
Register To Take Survey Junkie Surveys
2. Complete Surveys
Once your registration is accepted, your dashboard will start displaying available tasks. Start completing the questionnaires and types of surveys, based on the points assigned and the time expected for the job.
While most surveys pay between $0.20 and $1, you can get studies paying over $2 for 10 minutes of work. This means you can earn $6+ per hour by choosing the best surveys.
The best part is that SJ rewards you even when you fail an attempt but are not approved for a survey.
3. Prioritize Product Testing
Online testing gigs are some of the high-paying jobs for people looking to earn via easy surveys. On Survey Junkie, such tasks are limited but pay well in relation to the time requirement.
You should also not pass on focus group panels that reward you more than average points.
4. Install SJ Pulse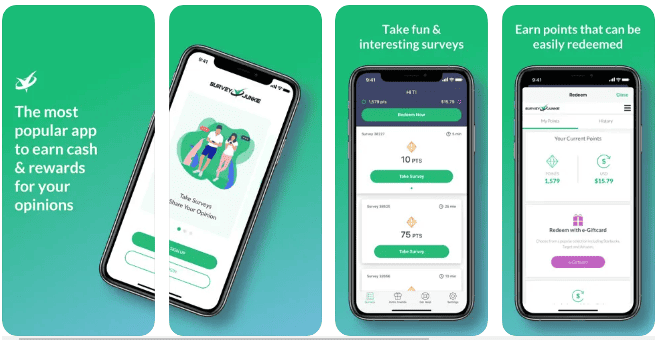 Companies that partner with Survey Junkie want to benefit from your online activities. This is through data sharing of browsing, shopping, ads, social media, gaming, and other internet tasks.
To get earn for the tasks, you can opt into the SJ Pulse program. What's more, this (optional) Survey Junkie feature gives users access to exclusive paid surveys.
Join SJ Pulse by:
Get the

SJ desktop extension

and opt-in.

When using the SJ App, scroll to the home screen bottom and tap on "

Mobile Pulse

" and join the platform.
Note, the SJ Pulse is a background program that securely monitors and shares your browsing data with Survey Junkie servers.
Also, once you become a Pulse member, you will start getting studies with a "Pulse" icon; prioritize the tasks.
Looking for a free hack? Joining SJ Pulse gets you 150 points; that's $1.50 free!
Ensure to turn on your internet data at least 5 sessions each month to automatically get paid for sharing your internet use.
Engage in Promotions and Challenges
Survey Junkie runs monthly promos that come with extra points. Typically, the promotions are monthly and comprise sets of tasks that must be completed daily, and within the prescribed time frame.
Whether it is a questionnaire, web/app test or promo task, there is a time limit for every Survey Junkie job. Continued access to premium surveys, promos, and Pulse tasks is dependent on your track record.
This calls for finishing jobs within the stated time. If you are unable to finish any jobs due to technical difficulties or otherwise, Survey Junkie advises that you reach out to their support team.
Paid surveys are easy, don't require any expertise, and anyone can fill up a questionnaire, right? So, how do survey moderators weed out slackers?
Once you get started, you may find trick tests that don't seem consequential. Answering such quizzes without your thinking cap on will get you booted from the site.
There are even reports of profile questions requiring you to pick the wrong answer. This helps to weed out applicants who just skim through questionnaires and answer randomly; especially for multiple-choice studies.
Survey Junkie Hacks [Reddit]
One of the best places to get hacks for different side hustle jobs is Reddit. The site is known for outside-the-box thinking and critical analysis. From the likes of r/beermoney subreddits here are ways of maximizing earnings on Survey Junkie:
5. Be Consistent
You'll find that some surveys tend to be similar. Questions are repeated across different studies, depending on the scope and demographic factors.
To keep users honest, Survey Junkie monitors such studies to ensure the consistency of answers. As such, providing varying answers to these questions will get you disqualified or even banned from Survey Junkie.
6. Attempt Many Surveys
Not all surveys on your dashboard are worth your time. The point is, it's not always that you'll get studies worth 200 points or more.
So, however much you may want to stick to high-paying surveys, ensure that you work on what is available. This will help you earn amass points fast, and even get many bonus points for disqualification.
7. Use The PC Site More

Another Survey Junkie hack of note is that the PC site often offers more surveys than the mobile version. According to one of the comments on the above forum, surveys on the website also come at consistently higher points.
As an added tip, one of the Redditors advises looking into plasma and blood donations as a way of boosting your earnings. Notably, you can complete surveys during the donation sessions.
Related Read: Who Pays the Most For Plasma
8. Try Other Survey Sites
Typically, a survey lasts for about 10 to 15 minutes. Knowing that not all studies pay well, means that you may spend lots of time on Survey Junkie making peanuts.
To make better use of your side hustle time, most Redditors recommend working on several survey sites. This will ensure you get a pick of the top survey and product review gigs.
Some of my go-to survey platforms include:
1. Qmee
A 4.3-star Trustpilot-verified company that pays via PayPal at no minimum payout. It offers top surveys over weekdays and rewards you with dollars for each referral.
Register on Qmee to Get $3 Referral Bonus
2. Prolific
This is an Oxford-backed survey site targeting intellectuals. The company offers survey tasks that can easily make you up to $20 per hour.
Nevertheless, this is a coveted survey platform with a long waitlist for new applicants.
3. Zap Surveys
How does $6.25 sound for a single survey? That's how much Qmee rewards you for your inaugural job, plus a bonus every 45 days. The site also offers vast payment options.
9. Undertake Phone Surveys
The platform sometimes lists jobs that require answering questions over the phone. Normally, such studies pay much better. You can actually get $100+ for just 20 minutes of talk time.
Caution: Lucrative over-the-phone surveys are targeted at people who fit a specific demographic. This is yet another reason why you need to provide truthful profile info.
How to Hack Survey Junkie
The above methods offer insights on how to hack Survey Junkie without losing your account or accumulated payments. Basically, you need to sign up, complete your profiles, take many surveys, and give precedence to promos and lucrative studies.
To get more from the side hustle though, you need to go the extra mile; here is how:
1. Type Faster
The average typing speed is about 40 words per minute. However, to be a great survey taker, you need to fill up the questionnaire fields fast and efficiently. This calls for an above-average typing speed- 60wpm or higher.
A high typing speed means that you can also engage in jobs such as online transcription and remote data entry.
2. Save Common Answers and Text
As we noted earlier, there are frequent commonalities between different studies. To work fast on such jobs, it helps to have a document where you pre-save answers that repeat.
Instead of typing, you just have to copy and paste, making your work easier. The text includes your address, job, nationality, car model, home state, phone number, computer/phone model, email address, and job type.
3. Avoid Using VPNs
Virtual private networks are meant to mask the users' location. The networks also make it easy to access sites that are geo-locked or restricted.
Further, VPNs can keep hackers from your IP. That said, survey sites do not accept users whose devices are masked by VPNs.
If for whatever reason you must use such programs, remember to turn them off before registering or login to Survey Junkie.
4. Sign Up for a Single Account
Can you hack Survey Junkie by registering multiple accounts? The answer is NO; the site allows only one account per user.
Having two or more accounts could mean using false demographic information to ensure you get approved. You will also be inclined to modify answers to fit your different personas.
This is contrary to Survey Junkie's terms of service which insist on honest and insightful answers from real people. As such, expect the platform to review survey takers and shut down users with multiple accounts.
5. Add Survey Junkie to Your Email Contacts
If the site receives lots of survey jobs from sponsors, Survey Junkie reaches out to users via email. In such cases, you'll find your dashboard full of time-sensitive surveys.
These are opportunities to earn money fast, and should not be allowed to go to waste.
Simply ensure that you don't miss such notifications by adding Survey Junkey to your email contacts list. Note, there are many ways to keep tabs on your important emails but I find this hack to be very effective.
6. Avoid Survey Junkie Bot Programs
Have you heard of Survey Junkie point generators? These are bots that promise to get you paid for doing absolutely nothing.
Survey bots are simply scams. Most importantly, Survey Junkie employs thorough bot detection systems.
If your account is tagged for using bots, you'll simply be banned. The result is that your name, email address, and IP will be blacklisted on Survey Junkie.
7. Familiarize Yourself With The Companies
Surveys listed on your dashboard can sometimes redirect you to the job sponsor. Others will send you to third-party survey sites.
By keeping tabs on such surveys, you can deduce when they are posted. You can also tell what the company expects from survey takers from their press releases.
You'll also be in a position to check out surveys that are posted on the sponsors' sites, without necessarily appearing on Survey Junkie.
8. Be Efficient
One mistake that people with side hustles, be it teaching kids English remotely or, in our case, completing surveys, is being disorganized.
To this end, I recommend keeping records of the companies that offer the most points for studies, how much they pay, and when they post gigs.
Also, keep tabs on surveys and companies that you mostly get disqualified. Lastly, have a rating system that helps you know the studies to prioritize.
This will ensure that you spend your survey time effectively, in an effort to maximize your Survey Junkie earnings.
Survey Junkie Bonus
Looking for a Survey Junkie free points hack? The site comes with many bonuses that only require simple tasks. Here are some examples:
Earn 25 Points for Signing Up
Have you joined the platform yet? Click here to join Survey Junkie and claim a $0.25 welcome bonus. The free hack requires you to complete your profile and get approved. It's that simple!
Confirm your Email for 25 Points
As part of the registration process, Survey Junkie does a background test. This starts with sending you an initial email to the address you enter during sign-up.
The message requires you to tap a link to confirm that the email address is really yours. By simply tapping the link and login into SJ, you get another 25 points free.
Tour The Survey Junkie Site
Survey Junkie offers new users a chance to tour the site and learn how the platforms work.
As opposed to learning on the job, the tour introduces you to the web elements and pages that you'll need to navigate when completing jobs.
The best part is that the site tour is short and, most importantly, it earns you 5 free points.
Extra Hack: The tour also lets you undertake a mock survey to get you ready for the real thing. This introductory survey tutorial earns you an extra 5 points.
Join Survey Junkie Affiliate Program
In exchange for getting other people to take surveys on Survey Junkie, the company offers you free points. You are assigned a customized link that identifies your profile when others join after clicking the URL.
This affiliate system lets you earn 5% of your friend's survey earnings for the first 3 months after they join. If you concentrate on referring dedicated survey takers, you can make hundreds of dollars off their SJ payments.
This last hack is more of a caution than a hack. Basically, be practical in your expectation.
Know that online studies are not meant to make you rich or get you employed full-time. The opportunity is just one in a sea of gig economy tasks that are suited for side hustling.
After you sign up, just make a schedule for when you'll be taking surveys and use the rest of your free time for lucrative jobs. The list is endless, but I recommend selling stuff online on Etsy and working on gigs that don't require driving.
Will Survey Junkie Hack Me?
Survey Junkie is a legit, free, and safe survey platform that rewards users with real money. In short, the site is genuine and won't hack your PC, mobile, PayPal, or personal accounts.
The site's parent company is DISQO, a customer experience company that helps companies understand what consumers think. You can reach the company in Glendale California at its headquarters at 400 N Brand Blvd, 6th floor.
It's also worth noting that Survey Junkie uses the HTTPS extension. The protocol ensures that your personal data is encrypted when connecting to the site's servers.
This level of security keeps your email, wallet details, and browsing data free from third-party interception.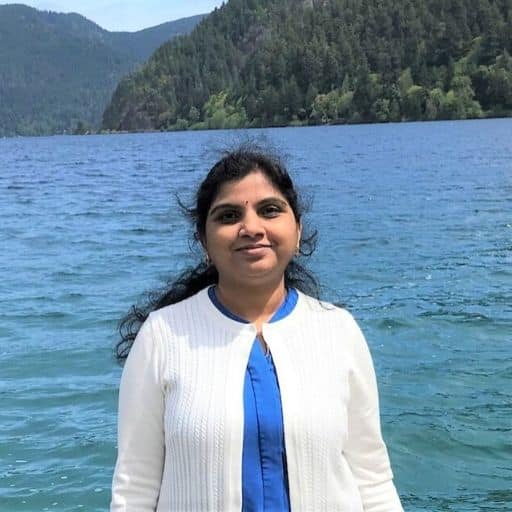 Howdy Folks, thanks for stopping by my blog.
I'm Swati, a proud mom, dedicated side hustler, full-time blogger, and a recognized millennial work-at-home expert. My expertise has been featured on esteemed platforms such as Forbes, CEO Blog Nation, Referral Rock, Vital Dollar, Databox blog, and many more. I have embarked on this incredible journey to share my firsthand experiences in the world of online income generation and to assist all of you in earning money from the comfort of your homes.
Join me in my mission to revolutionize the way we make money and achieve financial freedom. Trust me, it's not as challenging as it may seem!
Together, let's explore the boundless opportunities and pave our paths towards a prosperous future.