It may seem absurd but you can totally make money scanning barcodes in grocery stores and online shopping platforms. Considering that shopping for your day-to-day commodities can leave a dent in your finances, learning to make money scanning items is a frugal move.
Luckily, there are several rewards companies that pay users to scan receipts and item barcodes through mobile phone apps. Typically, the scan is followed by short online surveys about the item, store, and spending habits.
While you won't become wealthy scanning barcodes, the free money you get can help offset your shopping bill by a couple of dollars.
Besides, scan bill and earn money is a constructive way of passing time.
This article sheds light on how you can make money from scanning barcodes for both grocery and non-grocery purchases.
Read on to learn which barcodes of products can help you make easy money, the best receipt-scanning app and website, and how much you can make money from scanning items.
Can You Get Paid to Scan Barcodes?
Yes, many apps and sites offer cash rewards in exchange for information about products. Such platforms are affiliated with companies researching the market and pricing for different products.
To get money for scanning barcodes, you need to download the rewards app on your mobile device. You then use your device's camera to scan the barcode on an item's wrapping or receipt and submit it.
Granted, this is a simple side hustle for supplementing your other earning ways.
You typically earn points that go into your shopping or be redeemed for real money in a digital wallet such as PayPal or Cash App.
What Type of Barcodes Can Be Scanned?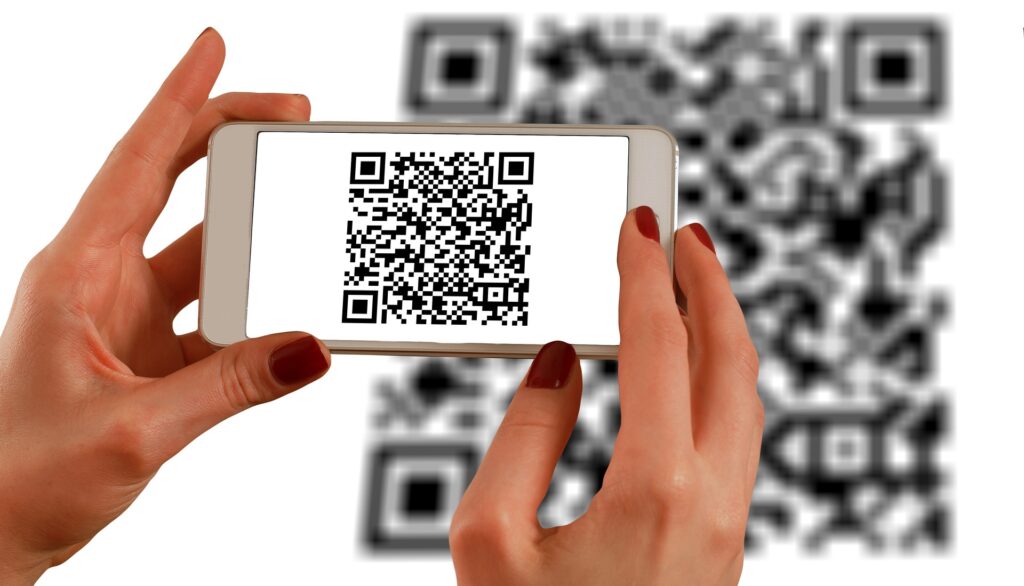 The most accepted barcodes are European Article Numbers (EAN-13) and Universal Product Codes (UPC). Scan QR code and earn money feature is also present in some shopping and rewards apps.
There are plenty of stores with EAN-13 and UPC-coded products. To make good money though, I recommend checking whether the products in the particular store you want to shop from carry these codes.
Note, an in-store shopping scanner is usually designed for reading linear (1D) codes, while a barcode scanner app is optimized for scanning 2d barcodes, as well as 1D ones.
How Does Earning Money By Scanning Barcodes Work?
To get paid to scan items in store, a company shares its marketing or research and development (RD) budget.
Simply put, manufacturers and retailers want to be in the know about markets for their products and stock at all times.
It would be time-consuming and financially inefficient if they were to manually collect the data from the public.
Technological improvements serve to eliminate this setback by creating a link between shoppers who are willing to scan products and earn money, and the companies seeking product data.
How to Make Money Scanning Barcodes?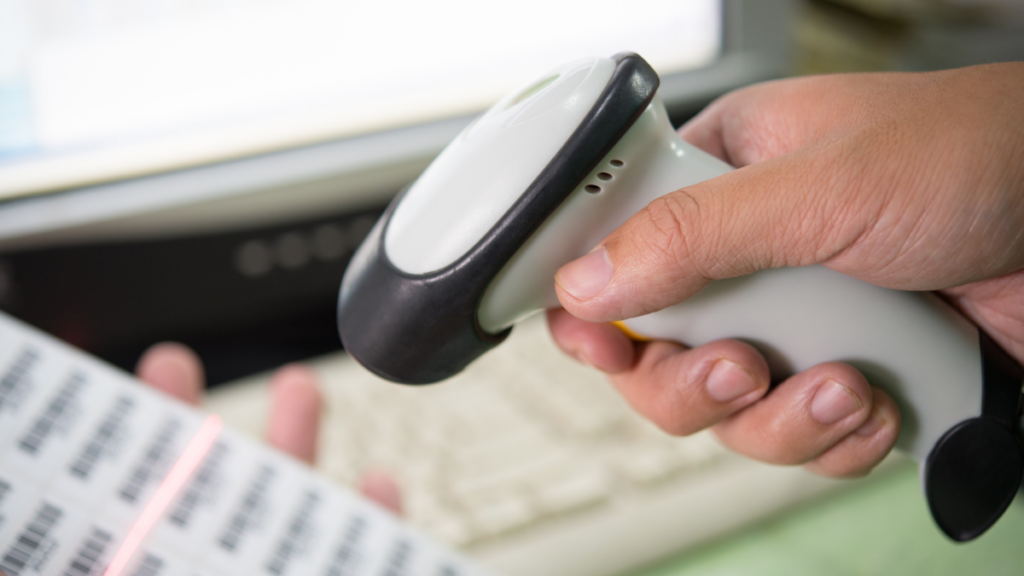 To earn through scanning barcodes, you need to shop for specific items, or in specific stores, and have a smartphone that's installed with a scan and earn money app.
Also, you must be willing to submit the required information after you scan an item's barcode or the barcode on your receipt.
The coolest thing about most, if not all of these apps, is that you can scan the barcodes by use of your phone instead of the barcode scanner at the store.
This means that you can earn free money at home during your free time without the use of special equipment.
Here are the steps to making money by scanning barcodes at your local convenience store or mall shopping during your shopping trips:
1. Install the App
To scan barcode and earn money, you have to be registered and approved by the rewards platform. This calls for downloading an app and getting registered on the platform.
2. Start Shopping
Go to the shopping outlet of your choice and start your normal shopping. Since we are also talking about scanning receipts, check out for reward offers from gas stations near you.
3. Scan the Items
Scanning is only allowed via the in-app "Scan & Earn" feature and only for the items specified on the offers page.
4. Fill in a Questionnaire
Before you submit the scan, you'll likely be asked a few questions about the product. Make your answers about the product, store, and service, as detailed as possible.
5. Earn Your Points
Typically, if the app you are using is a mystery shopper app, you won't be required to buy the item; the barcode scan and survey are enough to earn you points.
On the other hand, the app may require that you scan the receipt, before or after you scan the item(s).
6. Redeem Your Earnings
Depending on the minimum payout limit, the last step is to redeem your credits for the payout reward- cash, gift cards, cashback, store credit, etc.
13 Websites That Pay You To Scan Barcodes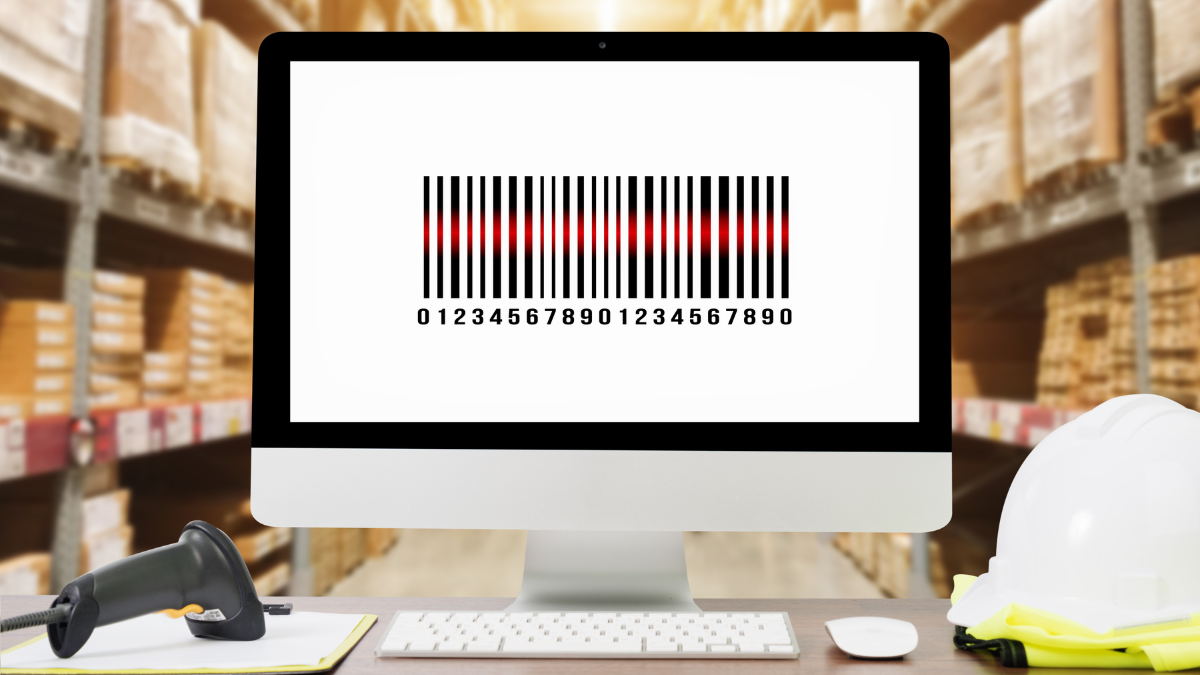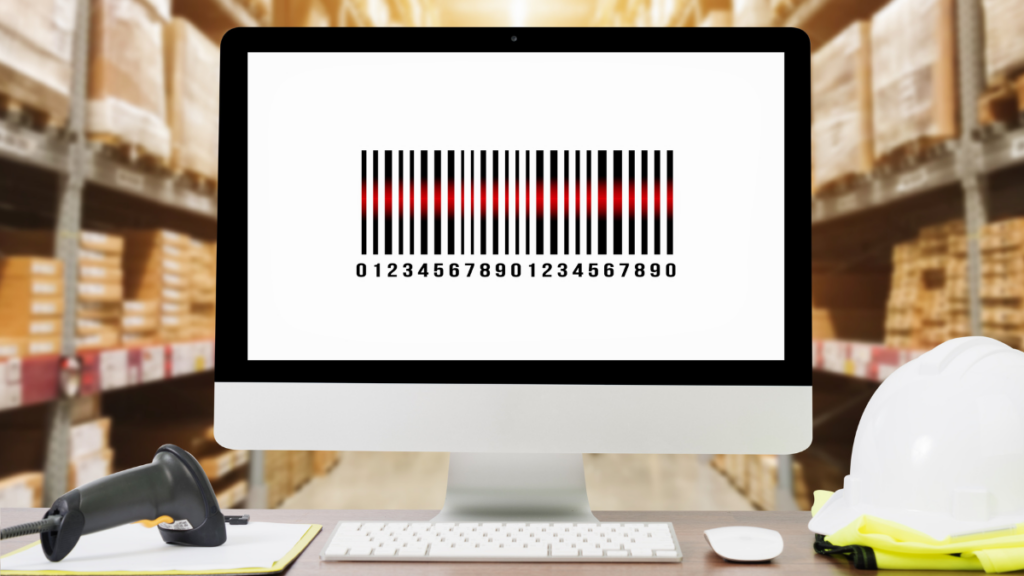 Several browser-based sites allow users to scan barcodes for cash. The site may also come with an app to help you earn on the go.
Some shopping websites may recommend using specific web browsers, but generally, you are free to use a browser of your choice to access the platforms below:
1. Swagbucks
Swagbuck is one of the most renowned and trusted GPT sites. It offers a wide range of tasks that users can earn from including participation in surveys and also giving product reviews.
They also pay users for scanning and submitting eligible shopping receipts from any of their partner stores.
Shoppers are rewarded with points known as SB for every receipt they upload.
You need to accumulate 100SB to be able to redeem them for either gift cards or Paypal Cash. 100 SB are valued at $1.
You can easily navigate through the Swagbucks Website or download the Swagbucks App which is available for both Android and IOS.
Register On Swagbucks and Get a $10 Sign Up Bonus
2. Ibotta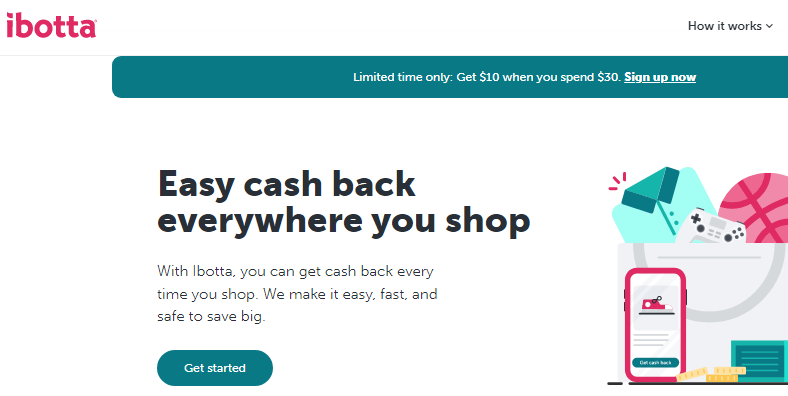 Ibotta is another leading rewards platform designed for savvy shoppers. It allows users to access exclusive cashback offers for various brands and merchants.
You can participate via its browser extension or download its app for either Android or iPhone.
To earn from the site, you need to tap on "Redeem" on the Ibotta App's dashboard and choose the merchant. Using your phone camera, take a clear photo(s) of the receipt(s) and then tap "Submit".
Currently, the platform has a welcome bonus of $10 cash back for purchases worth $30. Plus, it offsets competitors by being easy to navigate through and allowing linkage to credit cards.
3. Coupons.com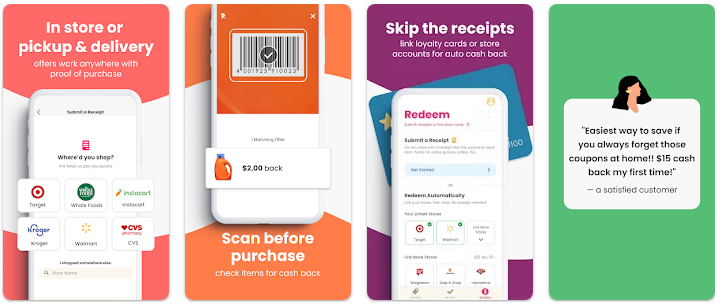 This is a browser and app platform where you get coupons and cashback for scanning receipts after specific purchases.
The company has been around since 1998 and helps you save on items such as frozen foods, pet care, beverages, and bakery & deli.
There are over 50 US-based stores partnering with Coupons.com. You can opt for printable coupons that are accepted in-store or the digital version for your online shopping.
After browsing its offers and making an eligible purchase, the site requires you to scan and submit your receipt, after specifying where you shopped. You are also required to scan the products' barcodes for purchase verification.
Not interested in scanning barcodes? With your loyalty account linked to your favorite store on the app, you can get cash back right at the register.
Create a Coupons.com Account to Claim a $5 Welcome Bonus
How to Earn Money Scanning Barcodes for Amazon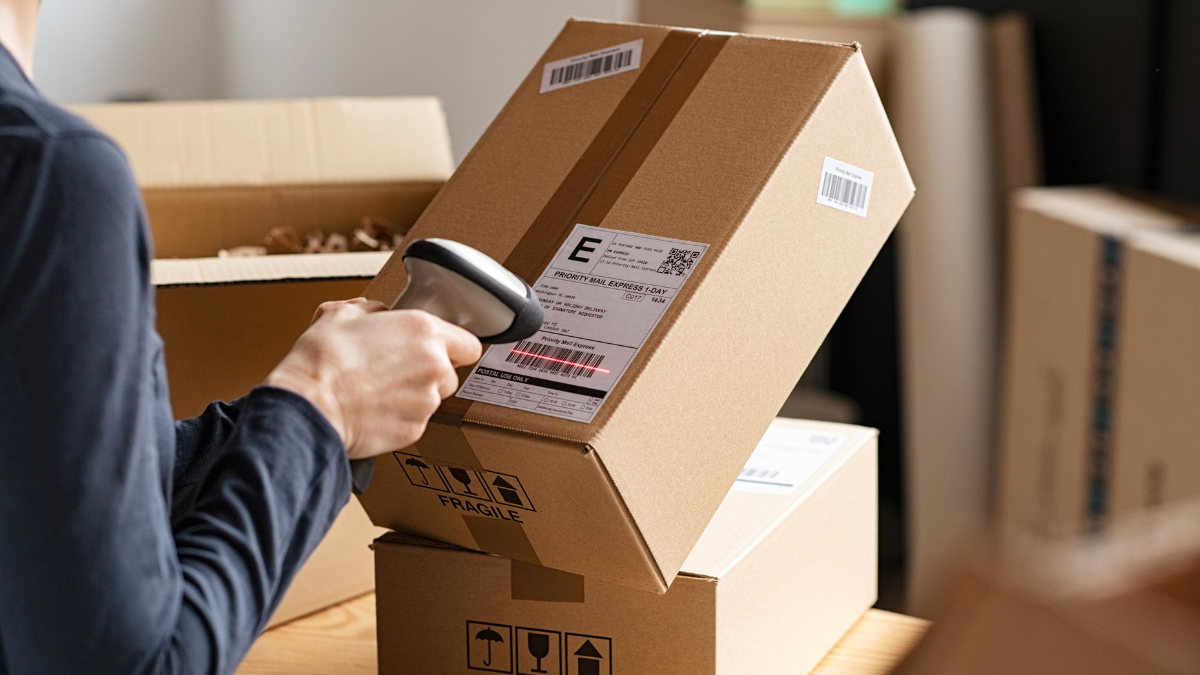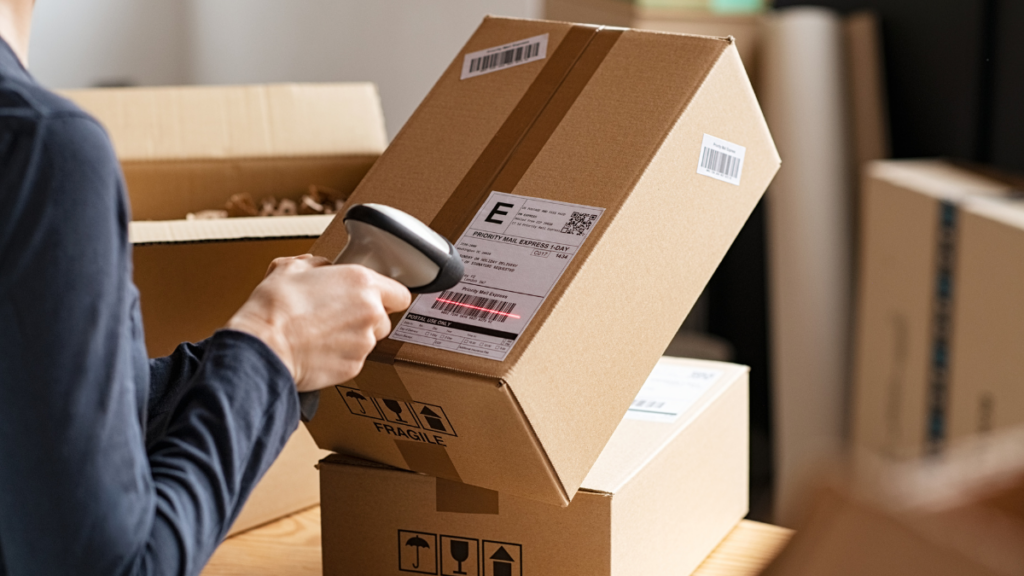 There are many ways to earn through Amazon, including flipping products from home. Known as retail arbitrage, this is a business that can be made easier using a barcode scanner for price comparison.
So, while the barcode scanner for Amazon products won't be paying you, the hustle earns you money indirectly when you sell the item on your Amazon FBA seller account.
There are several barcode price scanning apps to consider including:
4. Amazon Seller App

This is a free app that requires you to be a registered Amazon Seller to use. The app scans barcodes to get you product information such as price, product category, competitors, expected profit, and product listing fees.
You can also use the app to manage your Amazon shop and sponsored product campaigns. The app is rated 4.6 stars on App Store with a similar rating and 10m+ downloads on Google Play.
Download The Amazon Seller App Today
5. NeatOscan
Is there an app to scan barcodes offline? NeatOscan is the answer when looking to do retail arbitrage without an internet connection.
The app comes with 18 million Amazon products with comprehensive pricing and sales information. Apart from Amazon, NeatOscan integrates with Walmart, Shopify, and eBay, among other marketplaces.
This a subscription service that costs $50 – $100 per month with a 14-day trial for new users. NeatOscan is available for iPhone and Android users.
6. Scout IQ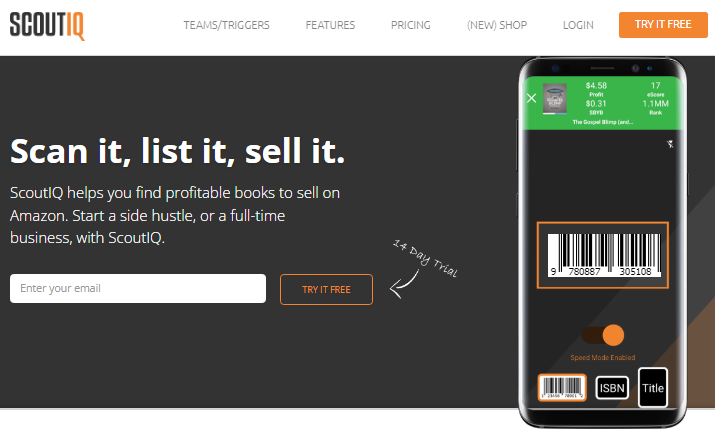 This is a scanner app for people selling books on Amazon and other online markets. You can scan both barcodes and ISBN to extract product information.
The service is available offline, backed by a database of millions of books. Scout IQ lets you compare prices plus an overview of the item's historical demand.
To make some extra money by scanning books, the app features an affiliate program where you make 20% off your friend's earnings.
Scout IQ costs $44 per month or an annual fee of $432 paid once.
Get the app on Google Play (3.5 stars) or Apple Store (3.4 stars).
Other Amazon Barcode Scanner Apps include:
Apps For Scanning Barcodes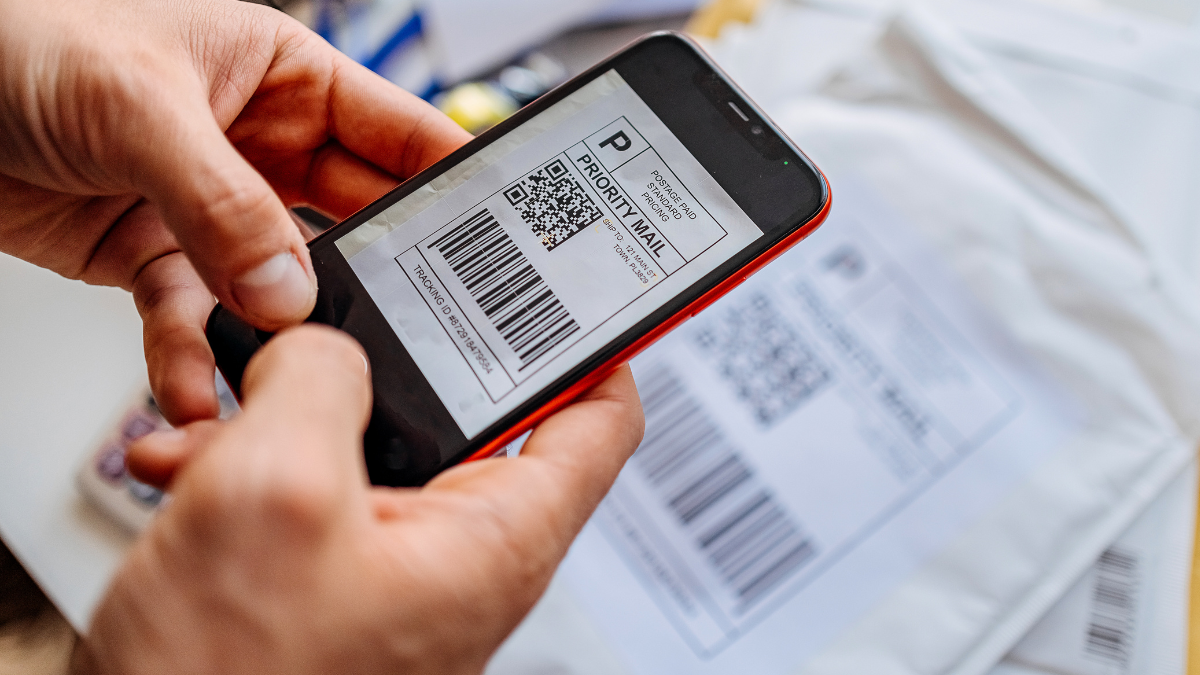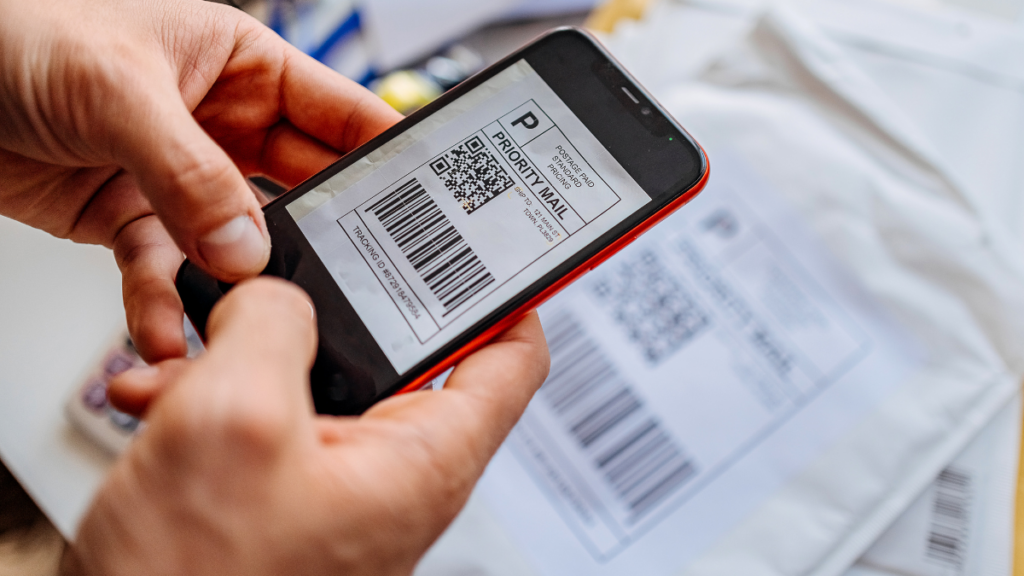 Back to our topic on how to make money scanning barcodes.
Below are more apps that require barcode scans and answering questionnaires in exchange for cash, gift cards, or cashback offers.
7. Shopkick
Shopkick stands out among the best apps that pay to scan barcodes. It is a blend of a rewards app and a shopping app.
Users are rewarded with points known as Kicks for every code they scan and they can later redeem the Kicks for gift cards or PayPal rewards.
Most rewards are valued at approximately 250 Kicks per dollar and you can easily redeem your points once you have accumulated 500 Kicks ($2).
Several factors make Shopkick the to-go-with app including.
It offers numerous ways to earn.
The website is simple and easy to use.
It allows users to get paid to scan items in-store.
The app lets you scan barcodes for gift cards or money without even having to purchase anything.
You can boost your earning by playing games, completing surveys, and doing other easy tasks.
Click to download Shopkick for Android or for iOS.
8. National Consumer Panel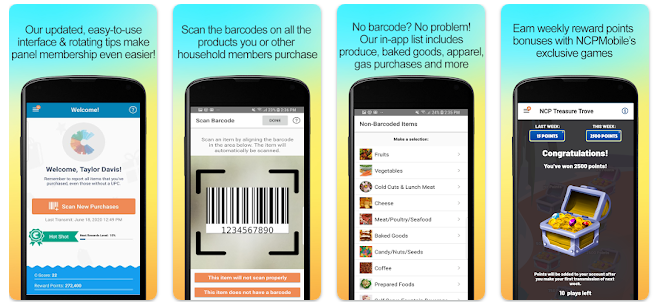 The NCP is a US-based shopping app that rewards users for giving information about the items they purchase. For every Barcode you scan, NCP offers points that are redeemable for gift cards and other rewards.
Moreover, this free app for scanning barcodes lets you earn from non-barcoded items if you give a brief description of the products.
All you need to do is:
Create an account.
Tap on the "New Purchases" button
Choose the purchase store.
Scan the barcode
Fill in some information about the purchases and submit.
A new user will earn 150 NCP points per entry and it takes 6000 points to redeem a $10 gift card.
The good news is that the points per entry increase with the duration you've been a faithful user of the app.
Furthermore, you can boost your earnings by taking surveys and playing games.
Click Here to Start Earning with NCP mobile.
9. NielsenIQ Homescan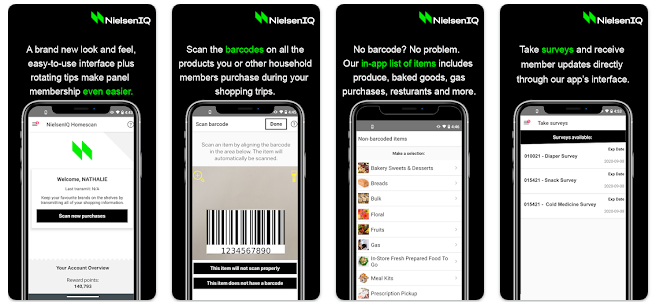 Formerly known as Nielsen Homescan, this is a legit reward platform that pays you to scan your purchases and complete surveys on your grocery shopping.
You can scan UPC barcodes as well as earn by describing non-barcode products. In turn, you earn points that can be converted to cash via a Visa prepaid card.
Other reward options include prizes such as electronics, travel ware, pet accessories, watches, jewelry, and home & garden equipment.
The site also runs sweepstakes around the year where you can earn up to $2,500. Additionally, sharing your weekly shopping insights from your diary gets you rewards points.
Note, NielsenIQ Homescan has varying rewards depending on the country.
Check If Nielsen IQ is Available In Your Country
Apps to Make Money Scanning Receipts
Scanning barcodes aside, several apps allow users to make money scanning receipts. They include:
10. Target App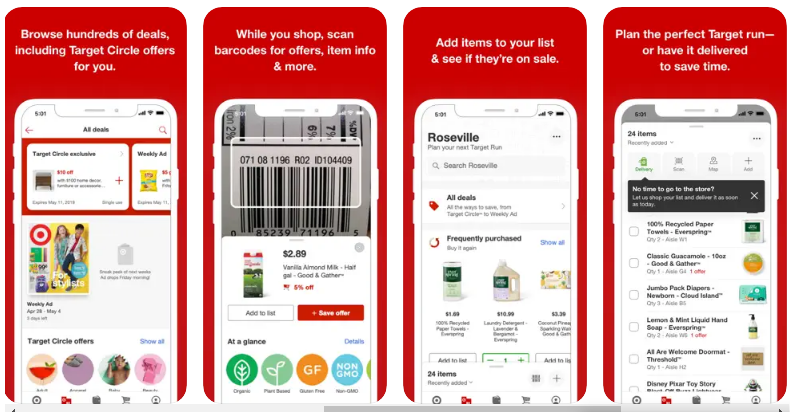 The Target App, from Target Corporation, is a shopping app that makes it easy to shop at the giant US-based retail marketplace.
Looking to save on your shopping basket? The app lets you browse through current Target items with cashback and other discount offers. What's more, it comes with a scan barcode feature to apply your savings as you shop.
Download Your Target App Today
11. Receipt Hog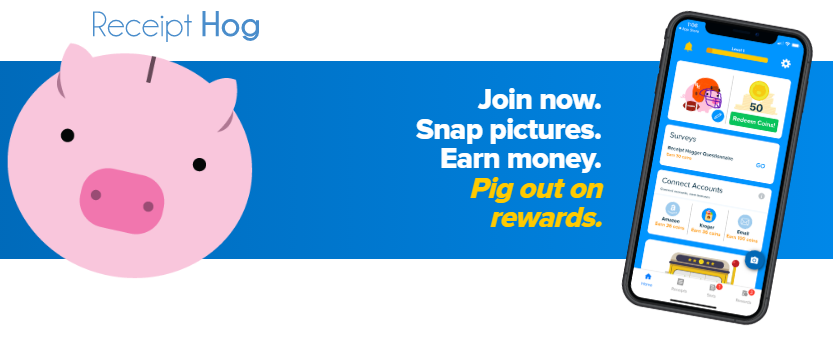 Receipt Hog is a fun and easy platform for turning shopping receipts into cash. For every receipt scanned, users are awarded varying coin amounts that they can later redeem for PayPal cash or digital gift cards.
The amount of coins you earn per receipt fully depends on the reward category of the receipt and the industry category the merchant comes from.
It has an app available both in Google Play and App Store.
Redemption of coins takes 7 days to go through and the monetary choices are;
1000 coins for $5
2900 coins for $15
4300 coins for $25
6500 coins for $40
You can also boost your earnings by completing surveys about products.
To Scan Bills and Earn Cash on Receipt Hog, Get The App here
12. Fetch Rewards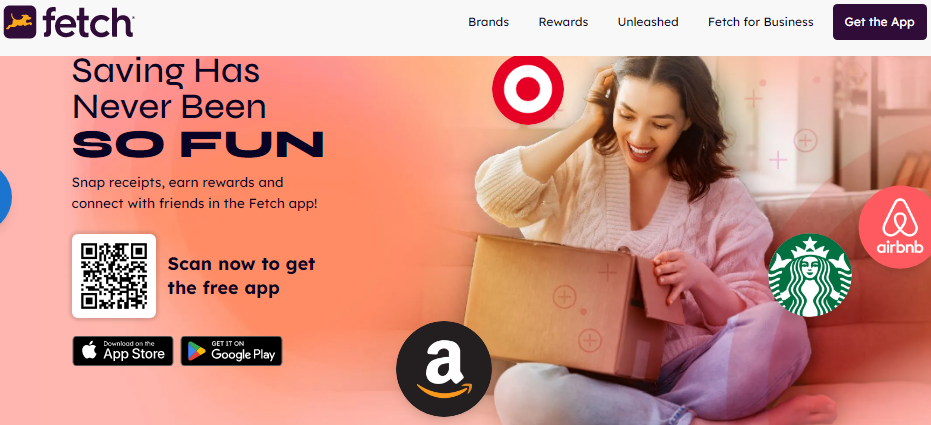 Fetch.com is a US-based reward site that offers rewards for scanning shopping receipts from a wide range of brands and merchants.
It has partnered with popular brands like Starbucks, Target, Airbnb, and Amazon. Further, the platform keeps you in the know about amazing shopping deals near you.
Fetch lets users scan up to 35 receipts weekly and offer varying reward points for each image.
You need to accumulate 3000 points to make a redemption for most of the rewards. Cashout options on Fetch include gift cards and PayPal Cash.
The Fetch App is available in both the Google Play Store and iOS App Store.
13. InboxDollars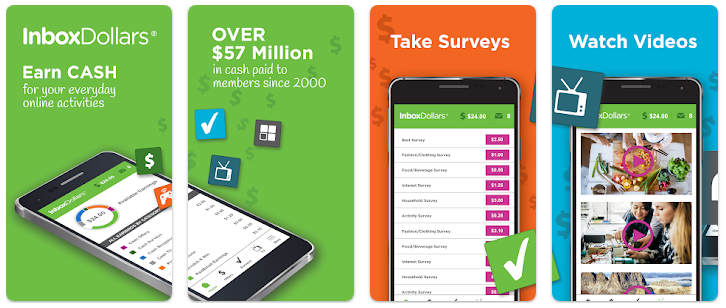 InboxDollars is a GPT site that pays users for completing surveys and playing games, plus cash back for shopping at specified outlets.
Further, Inbox Dollars rewards users for scanning shopping receipts.
To earn using this feature, you need to
Sign up for InboxDollars.
On the dashboard, click on "Magic receipts" to check the current deals.
Add your preferred cashback deals to your list.
Complete your in-store shopping.
Scan the receipt and submit it.
Inbox Dollars is among the rewards sites that pay weekly – on Wednesdays. The platform is BBB-accredited and Trustpilot-verified with a 4.2-star rating.
It has several pros including a $5 sign-up bonus and a wide range of withdrawal options like PayPal cash and gift card; you can also offer your rewards to charitable organizations.
Click Here to Register on InboxDollars for Your Free $5
How Much Money Can You Make Scanning Barcodes?
Typically, on the lower end, you get around $0.005 per scan, which means you require 5,000 scans to earn $5. Some platforms pay higher rates, making it possible to earn around $5 – $15 per month.
Basically, the amount of money you can make from scanning barcodes varies depending on the app, the volume of scans, and the scanning frequency.
Combining scanning items with other reward activities like paid surveys can see you add up to $500 into your bank account.
Tips to Scan Barcodes for Money
Now that you have options to explore when interested in making money through scanning barcodes, below are some tips you would find helpful to earn efficiently from this gig;
Lower your expectation – Generally, scanning barcodes wouldn't easily fill your accounts. You, therefore, need to be realistic when it comes to your expected income from this source.
Test various apps – To earn more from scanning codes, you need to be registered on multiple platforms. This helps broaden the basket of offers hence you can scan for and choose the high paying at a given time.
Live within your budget – However good the Scan & Earn offers are, overspending on shopping is detrimental to your finances. For this, you need to be financially vigilant to avoid buying things you don't need just because they appear on an app.
FAQs:
What is the Best App to Scan Barcodes?
Shopkick is arguably the leading scan barcodes for money app. Apart from getting rewarded for your normal shopping, the app lets you discover great deals across different stores and retail businesses.
Other top apps in 2023 to consider in this category include NielsenIQ Homescan, Fetch Rewards, Coupons.com, and Receipt Hog.
Can I Use My Phone to Scan Barcodes?
Well yes, barcode scanning apps are compatible with smartphones and use your phone's camera to identify and scan the necessary image. Most smartphones now come with built-in readers that can interpret 1D and 2D barcodes.
Can iPhones Scan Barcodes?
Most platforms release apps for both Android and IOS users, hence compatibility is usually not a problem. You may, however, be required to update to a newer phone version to scan complex barcodes, such as the QR-based ones.
Scan Barcodes for Rewards: Final Thoughts
I hope the above information clears any doubts when it comes to earning from barcodes. Honestly speaking, scanning barcodes cannot make you rich, but with a little effort and consistency, it is a great side hustle for regular shoppers.
This guide only serves as a headstart to help you scan barcodes at home for money. As such, the above are handpicked examples of platforms that reward users for scanning barcodes and receipts.
However, with plenty of online gigs currently being offered, you have a large lake to fish from. You can explore other ways to earn from the comfort of your home.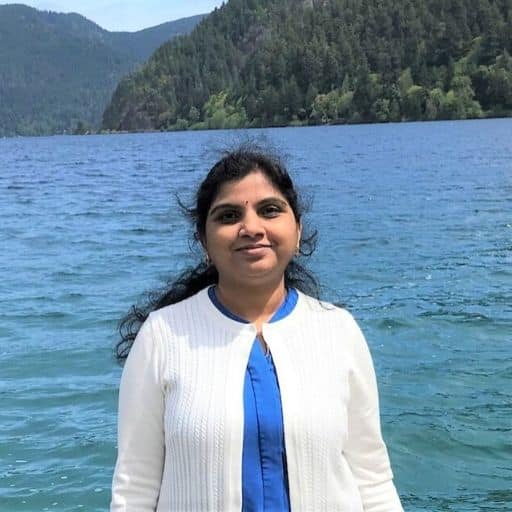 Howdy Folks, thanks for stopping by my blog.
I'm Swati, a proud mom, dedicated side hustler, full-time blogger, and a recognized millennial work-at-home expert. My expertise has been featured on esteemed platforms such as Forbes, CEO Blog Nation, Referral Rock, Vital Dollar, Databox blog, and many more. I have embarked on this incredible journey to share my firsthand experiences in the world of online income generation and to assist all of you in earning money from the comfort of your homes.
Join me in my mission to revolutionize the way we make money and achieve financial freedom. Trust me, it's not as challenging as it may seem!
Together, let's explore the boundless opportunities and pave our paths towards a prosperous future.