Work from home jobs without a phone! Sounds appealing, right? If you're in search of legitimate non-phone work-from-home jobs that might suit your lifestyle, then look no further!
Fortunately, I've got you covered, with a chunk of 100+ options that'll make you jump on cloud nine with joy.
There are jobs out there, that you might find interesting to try out, and they won't require you to step out of your comfort zone. However, almost 90% of these work-from-home jobs are based on phone communication. But, most employees are not entirely comfortable working on the phone.
This is especially true when you are a mom of a small kid, or you're living in a locality with noisy neighbors. Or, you might just be a person who hates to talk on the phone. So, it is a troublesome proposition to work like that continuously for long hours.
This is where these legit, non-phone work-from-home jobs come into play.
So, are you ready to take the leap?
If yes, wait no more – proceed to the category of your choice and apply for these immediate hiring companies mentioned here!
Legitimate Non-Phone Work from Home Jobs for Introverts!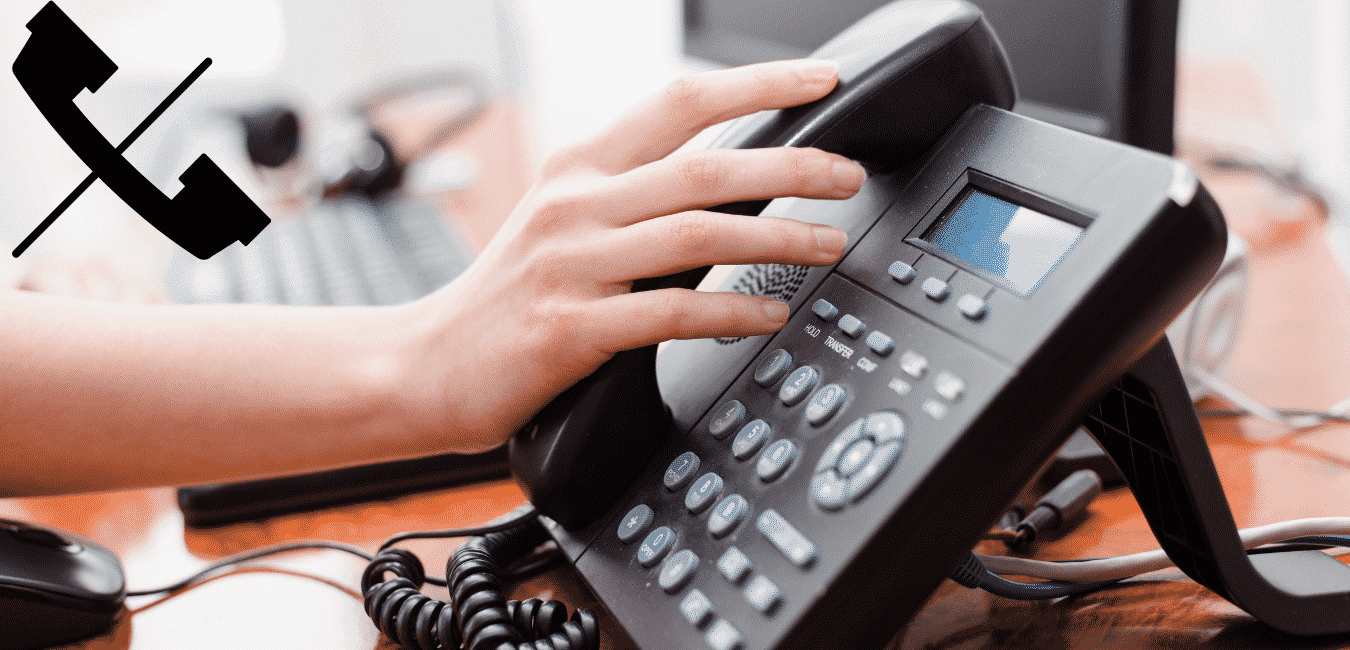 If you're fed up with attending an endless stream of phone calls and following up with customers every hour of the day?
Take time to read the post till the end, identify the jobs that offer the best comfort and finally choose the one that suits your space and skill set.
a) Proofreading & Editing Jobs
With excellent knowledge of English grammar and spelling and a vast vocabulary, you will surely succeed in working as a proofreader and editor online. As a proofreader, you need to find the errors in the given data, edit them, and submit the text!
There are great opportunities for proofreaders online. Businesses and massive publishing organizations are always on the lookout for proofreaders to ensure quality and to maintain professionalism throughout.
If you are new to this field and want to make your name here, or if you are willing to enter this particular sector of the profession, then don't worry.
One of the masters in this proofreading industry, Caitlin Pyle, has a free workshop for you. This 76-minute free workshop is ideal for learning the five signs for perfect proofreading. Besides, her workshop will also help you to get clients and to get your desired financial security.
This is a perfect opportunity for someone with word skills who are looking to start working for themselves. Caitlin and Proofread Anywhere have been featured in everything from Business Insider to Forbes to other online blogs like The Penny Hoarder.
You can earn around $18 to $35 per hour while taking proofreading and editing as your profession or even while taking it as a side gig. And, if you take it as a full-time job, it is not really difficult to earn around $44k to $58k per year. Now check out some below.
1. Cactus
Besides working at their own office in a great environment, this company now has openings for freelance workers who want to work from their homes. It has a client base of more than 200,000 members. So, you don't need to worry about the steady inflow of proofreading projects.
Cactus offers specialized freelance editing work. And although they don't require you to be experienced, basic knowledge in the biomedical sciences is a plus. They also need you to pass a test after which they reach out for an interview.
Proofreading on this platform pays around $15 per hour.
Find proofreading jobs on Cactus Global here.
2. Scribendi
It is one of the best platforms for editing jobs for native English speakers, especially for the residents of the USA and the UK. Joining this community is quite easy since all you need is to fill up a simple form to get through the initial selection process.
Scribendi is accessible in the US and few other countries. You'll get paid via PayPal, and the amount will depend on the number of words and time duration. Freelance proofreaders on the platform make between $5 and $15 per hour.
Check out Scribendi job openings.
3. Gramlee
Besides basic proofreading and editing, this platform also offers freelance jobs related to dissertation editing, copy editing, APA editing, and essay editing. But, you should have a good grip on English grammar and spelling. In general, there are frequent openings for proofreaders and editors here.
When it comes to charges, clients pay $0.03 per word for up to $90 per 3000-word project. The expected turnaround for the jobs is 24 hours with each taking you several hours to complete. Of the amount paid by the client, freelancers make between $10 and $15 per hour.
Gramlee jobs application form
4. Proofreading Pal
This company welcomes graduate or postgraduate students having a minimum of 3.5 GPA. You can also apply if you already completed your graduation course and have more than five years of professional proofreading and editing experience.
The average income you can generate in this platform is up to $3k per month. This organization hires only experts in the field of editing and proofreading.
Click here for career opportunities on Proofreading Pal.
Related article: Is Proofreading Pal legit?
5. Kibin
This website has frequent openings for freelance proofreaders and editors, although you'll need to check their career page frequently to grab those offers. And, without any doubt, they pay one of the best rates for editing works which you can easily do from your home.
This organization doesn't have work-from-home proofreading jobs too often, but you can get notified by joining their mailing list. Proofreading jobs on Kibin are almost exclusively academic-based.
The pay, depending on the subject, word count, and turnaround time, is between $4 and $10 per paper.
Head here to work for Kibin.
6. Book in a Box/Scribe Writing
Book in a Box is now known as Scribe Writing, which mainly focuses on converting an idea of any author to a great eBook. Besides, it now offers guided authorial and publishing programs. However, they do have frequent openings for freelance workers.
The hiring of proofreaders is less frequent here, but once they do hire, the pay is great.
Open freelance jobs on the platform range from ghostwriting and cover design to graphic design. On average, contractors make up to $3000 per project and around $20 per hour for lesser tasks such as proofreading.
Sign up for Scribe Writing career alerts!
7. One Space
It is one of the biggest marketplaces for experienced proofreaders and editors. And now, if you need work from home jobs in Utah with no phone, they are only accepting freelancers from the USA. Besides, you can join their freelance forum, too, to know about the details and updates on this trade.
The opportunities of this organization comprise editing and proofreading jobs, as well as other works like image tagging, website categorization, etc.
Also, they have to work in different languages, including Vietnamese, Thai, Mandarin, and Bengali. Editing and proofreading pay around $6 – $7 per hour on the platform.
OneSpace freelancer application page.
8. Edit 911
Without any doubt, it provides one of the best rates for proofreading and editing jobs this year. However, you'll need to have a Ph.D. degree in English or any discipline related to writing. Besides, you'll also need to send your best writing sample to get the initial approval.
Apart from the doctorate requirement, which is a big turn-off for most freelancers, Edit 911 requires you to be proficient in software applications such as Publisher.
They keep their independent contractors' salaries a secret, however, clients on the site pay up to $24 per 1000 words.
9. Enago
Besides proofreading and document editing, this platform also provides a Publication support service and translation service. You'll need to have a Ph.D. degree and should be a resident of the USA, UK, Canada, Australia, and New Zealand to work on this platform.

In general, this organization hires freelance editors; but, you must have experience and a Ph.D./Masters to qualify. On the upside, their proofreading expertise spans almost all subjects.
Also, just like Edit 911, Enago is not free with information regarding freelancer's salaries.
That said, they do have lots of job openings for qualified candidates. Check some of these proofreading jobs on Glassdoor.com
10. Kirkus Media
This website mainly focuses on book reviews and is the primary platform for book reviewing jobs. However, they also provide a great platform for freelance proofreaders and editors. They currently have freelance openings for Spanish speakers besides the native English ones. You will be hired for editing, reviewing the books, and copywriting assignments.
Typically, the work to be reviewed is about 350 words at a turnaround time of two weeks. Freelance work on the platform can earn you up to $80 per hour. However, due to the short-form nature of most of the books submitted for review on the site, you should expect to make less than the hourly pay per book.
Find Kirkus Review careers on this page.
11. Proofread Now
Headquartered in Mont Vernon, this website has already made its name for providing great editing and proofreading projects to freelancers since its establishment.
You should have a sound knowledge of American, British, and Canadian English accents to work on this platform. The platform also accepts freelancers who can translate Chinese and Spanish.
Hiring is less frequent here, and they require a minimum of five years of proofreading experience of a candidate. To keep tabs on their freelancing opportunities and pay scales sign up for their employment emails.
12. Scribbr
This is a Netherlands-based editing and proofreading company that deals with the academic industry.
Most of their editors are work-from-home freelancers and they seem to be accepting new applications throughout the year. Apart from native English speakers, they work with freelancers from nine other countries including, France, Spain, and Germany.
Getting accepted on the platform involves taking a Scribbr editor test that examines your language prowess. You also have to go through their online academy for a full month before getting a job offer.
On average, proofreaders make between $23 and $25 per hour, depending on the assignment type and turnaround time.
13. Sibia Proofreading
Since 2009, this website has been providing one of the best proofreading services, especially to USA-based clients. You should have an excellent knowledge of English grammar and spelling to start working with them.
Besides, you should also have some previous experience to get selected. You must have extensive experience in proofreading to join this platform. They also give preference to freelancers with a relevant Ph.D.
To know about their remuneration, fill and submit this form.
14. SmartBrief
Since its inception in 1999, this website provides a great platform to home-based proofreaders and editors.
They don't have any dedicated segment for applying on their website. So, you should check their career page regularly to grab the opportunity of freelance jobs.
Hiring will be occasional, and one must have a minimum of 3 years of content writing experience to work as a freelancer here. You'll get paid $14 – $15 per hour.
15. Cambridge Proofreading
This website assures its clients a comprehensive improvement of their documents through rigorous review with the help of over 150 members.
They don't just rectify the grammatical mistakes and spelling errors but also correct the style and tone of the writing.
Besides the in-house proofreaders, this platform now also welcomes freelance proofreaders from the USA and the UK.
However, you'll need to proofread at least 10,000 words per week. You can earn around $20 to $30 per working hour, based on your experience and expertise. Depending on the job and the type of assignment you are handling, the pay can range anywhere between $14 and $25 per hour.
To know more about the company, check out our most comprehensive Cambridge Proofreading Review here.
b) Transcription Jobs
What jobs don't require human interaction? One of my top picks is transcription. Your job is to convert audio data or files into textual documents. This is the most flexible work from home job, definitely a non-phone job, very much suitable, especially for moms. Knowing the tricks and sharpening your skills are absolutely necessary to shine in this industry.
To help you improve your skills, one of the masters of this trade, Janet Shaughnessy, offers a free mini-course on transcription.

This 7-lesson mini-course will let you learn all the things that you need to become a successful transcriber. Besides general transcription, she also now offers a mini-course specially catering to the needs of legal transcription.
Depending on your speed and skill, the average hourly income can vary from $10 to $35 per hour in this profession.
You can earn at least $25k per year while taking a transcription job as your full-time profession.
However, the pay can go as high as $35k if you select the medical transcription stream, or even higher for legal jobs.
Here are a few platforms that lead in the transcription field:
16. Play Media
Besides general audio transcriptions, this platform also welcomes freelance workers who have expertise in error-free closed captioning and subtitling solutions.
Since its inception in 2007, this website has nourished several great transcribers till now. And, besides English, this website also welcomes Spanish transcribers.
Among the business entities that the platform caters to include Oracle, The Economist, T Mobile, and Gaia. To date, the platform's freelance transcribers have completed over 3 million files and counting.
3Play Media is accessible only in the US. You'll be paid $10-30 monthly through direct deposit, based on the project. Also, you can choose to work on either English or Spanish transcription jobs.
Apply to be a transcriber on 3Play Media
17. Appen, formerly Appenscribe
This website specializes in human-annotated inputs for the resource of artificial intelligence and machine learning. Besides several language jobs related to transcription, this website also provides micro tasks and rating jobs. These can help you earn quite a good amount of money while taking it as a part-time job.
You'll be paid every two weeks through PayPal, based on the total number of transcribed lines. Pay depends on the file type with a general range of between $0.05 and $0.20 per word. Typically, you can make $5 – $10 per hour on the platform.
18. Crowdsurf
You should join as a new CrowdSurf transcriptionist if you have accurate English grammar, punctuation, and spelling. You can earn between $0.03 and $0.20 per media minute while working on this platform. Besides, you can also get additional bonus rates quite frequently while working. You'll have to transcribe a short audio file on this platform as part of the application process.
This is among the best websites for online jobs that do not require experience. That said, your work has to be of high quality to avoid rejection. Beware, their Quality Control (QC) score is stringent. Also, getting started on the website requires you to first create a Mturk account and send the ID to support@crowdsurfwork.com.
Here is Crowdsurf's registration process.
19. Quicktate and iDictate
This is an ideal platform for anyone having expertise in transcribe voicemails, legal files, audiobooks, and voice memos. However, you'll need to pass a small quiz along with a typing test to get the initial approval.
Besides, you'll also need to pay them $20 as they conduct a background check on each of their new members. They also require you to provide three references for approval. You'll get paid through PayPal, and can make between 0.0025 cents and 0.0050 cents per word.
Sign up to view Quicktate and iDictate assignments
20. Scribie
Besides the usual transcriber's position, this platform also offers projects for transcript editors. You should have a sound knowledge of the American, British, Australian, and Indian accent to work on this website as a transcriber. Scribie is open worldwide, and experience is not required.
They pay you through PayPal, and you can earn starting at a base rate of $0.10 per audio minute. You also get a bonus of $5 for every 3 hours of transcribed files.
Over 4.8M audio minutes have been transcribed on the platform by over 33,000 remote workers to date.

Apart from transcription, you can apply to be a proofreader, reviewer, or quality control checker on the platform. Apply on Scribie today!
21. Tigerfish
Headquartered in San Francisco, Tigerfish has made its name in the field of transcriptions for more than 20 years. And now, they are accepting freelance transcribers. However, you'll need to go through their typing test to get the initial approval of your membership account on this website.
The test includes 1 audio file segmented into 3 parts, with each section being 5 minutes long.
Tigerfish is only accessible in the US. You'll get paid based on some transcribed lines. Typical pay is $0.005 per audio word which translates to around $5 – $10 per hour. However, to work on the site, you need to buy their subscription software that goes for $200. Additionally, their software is only compatible with Windows OS only.
Click here to view the Tigerfish Application form.
Proceed here to check out the Tigerfish Transcription review!
22. TranscribeMe
This probably the most popular marketplace in the USA for transcription jobs. You can earn somewhere from $250 to $2500 per hour according to your daily time investment in this platform. This one surely pays the best rate of the industry to the transcribers having a Medical or Legal background. Furthermore, if you are fluent in other languages such as Spanish, Italian, and French, there is lots of work for you on the platform.
TranscribeMe is open worldwide. You can earn up to $20 per audio hour, based on the project. Payment is weekly through PayPal. The application involves watching a short video that explains their transcription style and an exam thereafter. Don't be alarmed though, the exam is just two questions on the writing style. However, you have to score 100% to be approved.
Join TranscribeMe today.
Also read: 15+ Online Legal Transcription Jobs for Beginners
23. Verilogue
Founded in 2006, this company specializes in medical transcription jobs and currently operates by the reputed Publicis Healthcare Communications Group. It gives the best-in-class remuneration to the physicians if they invest some of their time in medical transcriptions through this website.
Here, you'll get paid between $0.5 and $1.7, and up to $3 per audio minute based on the file. Verilogue is accessible in the US, as well as in other countries. You must be a native speaker of the applicable language to qualify for jobs on the site. Most of their offers also require proof of medical transcription experience.
Send your resume to info@verilogue.com
24. Verbal Ink
You won't find any direct link on the website to become a member. However, you can apply for the freelance post while mailing them your resume along with a cover letter. Note: Their application process is strict with resumes without cover letters being discarded. You also have to undertake a difficult exam, but if you pass, you get hired on the spot. Not a bad deal.
Besides transcriptions, you can also get jobs as an editor, copywriter, and proofreader on this platform. They pay on the basis of per audio hour, and experienced candidates are preferred. Once hired, expect to make $11 – $20 per hour of audio out.
Send your application to jobs@verbalink.com
25. Transcribe.com
It is a legitimate source to get high-paying transcription jobs. It has a vast clientele consisting of companies like WWF, Adobe, AT&T, and many more. The platform also offers fun transcription jobs such as sermons and preachings.
Applying for the freelance job on this website is easy, although you'll need to go through a transcriptionist assessment. This one is accessible only in the US. You'll be paid daily through PayPal based on the project, and the rate may vary. The company promises beginners up to $20 per audio hour and more than $400 weekly in accumulated pay.
Visit Transcibe.com for more info!
26. Ubiqus
A global leader in transcription service, this platform also provides translation services. So, you'll also have the opportunity to en-cash your talent if you are bilingual or multilingual. This website now has more than 23,000 clients and jobs in over 187 languages, so you won't need to worry about the frequency and quality of the projects.
Ubiqus pays every two weeks, and your earning will depend on the project. Experienced candidates might be preferred, but it is not a requirement. Other skills that you can leverage on the platform include translation, interpretation, voice-over talent, and SEO translation.
Ubiqus only accepts applications from native speakers in the US.
Apply to transcribe on Ubiqus!
27. SpeakWrite
It is one of the highest-paying websites where you can make around $450 per month on an average. Through transcription jobs, many freelance workers are now earning as high as $3.5k while working on this platform. However, you'll need to have 60 word-per-minute typing speed with 90% accuracy.
SpeakWrite is accessible only to the US and Canada. You can also only work on Windows OS. You'll be paid twice in a month through direct deposit or check, at a rate of .50 cent per transcribed word. Experienced transcriptionists make about $15 per hour while beginners earn $5 – $10 per hour.
Find SpeakWrite transcription jobs here.
28. Speech to Text Service
You'll earn around $150 average income per month while working here, although it can go as high as $1215 per month. You only have to invest a few of your hours on a daily basis. Besides having a good amount of project base, you'll also have the freedom to choose your own projects on this website.
Speech to Text service job is open to newbies. You'll be paid weekly with PayPal at a rate of $0.21 to $0.42 per audio minute.
29. Caset Associates
Since 1984, this company is providing quality transcriptions in the technical and medical field. They have frequent openings for the position of transcribers, and they welcome freelance workers too. You can directly contact them by mail. This organization has a worldwide hiring process, and you should be able to type at least 90 wpm.
They work on files from government agencies such as the FDA, Health Resources Services Administration, and the National Academies. Their website is, however, basic and does not offer much on what to expect. To get in touch with them, send an email to caset@caset.net.
30. Rev
Featured in The Penny Hoarders, Forbes, and The Huffington Post, this website provides an excellent platform for transcriptionists to earn handsomely while working from their home. It has a great client-base including global brands. So you'll get genuine and continuous projects.
To join this community, you just need to pass a simple grammar quiz and then upload a transcript sample. Clients pay you according to the length and difficulty of the projects. Their pay is high with an audio minute for between $0.30 and $0.90. As a beginner, you can make at least $6 per hour and $18 when you become an expert.
On average, transcriptionists make around $245 on a monthly basis. With time, as one of the best no phone call work from home jobs, transcribing on Rev can also see you making $900 – $1495 per month. Apply for Rev here!
Also, read Our Comprehensive Rev Review.
31. GoTranscript
This platform provides amazing opportunities for talented transcriptionists as one of the genuine places to get non-phone jobs. You can have a weekly payout option on this website and can directly withdraw your earnings through PayPal transfers.
Expect about $0.60 per audio minute. Members of this particular website can earn an average of $150 per month while taking this as a side gig, although top earners easily touch the $1k per monthly mark on this website.
Earning the big bucks in Rev, however, requires your work has to consistently get 4 to 5 ratings from the editors. If you can maintain a 4.5 rating, the company can offer you an editorial job. Contact GoTranscript here.
Check out Gotranscript detailed review here
32. Accutran Global
Headquartered in Victoria, British Columbia, this website has been delivering transcription projects to its global clients since 2002. It also provides voice writers and real-time stenographers to its clients. You'll need to be highly efficient to really stand out. It welcomes only USA and Canada residents who want to take transcription as a side gig.
You'll need to check their joining section to complete the initial process, although you'll need to send them a sample material to get the final approval.
Your typing speed also has to be at least 75 WPM. They pay $0.004 – $0.0055 per word. This translates to about $0.4 per minute or $24 per hour of the transcribed file.
Payments are done every 15th of the month through direct deposit.
Apply for work on AccuTran Global today.
33. Daily Transcription (DT)
This is a transcription company based in the US. They offer post-production services in the legal, entertainment, education, and corporate industries. Files on the platform include dissertations and lectures. All the transcription work is outsourced to freelancers without the need to use your phone. Also, you can transcribe files from over 30 languages.
Their pay is decent with each audio minute paying between $0.75 and $0.85. For higher pay, aim to freelance as a technical analyst of transcripts in the company. That said, the company indicates that top general transcriptionists make over $900 every week. Submit your DT application here.
Additional reading: My Review of Daily Transcription.
Also Read: Literably Transcription Jobs and Application Process
c) Tutoring
If you are an expert in a specific subject and have an interest in teaching or tutoring, you can choose this job to teach people located at various geographical locations.
Many companies pay you on an hourly or weekly basis without fail. With a bit of experience and a great academic background, you can earn as high as $100 per hour while mentoring your students.
However, the standard average lies at $20 per hour. You can easily earn anywhere between $31k and $42k if you take online tutoring as your full-time profession. I have reviewed some of the best tutoring websites for beginners without experience. Take a look at:
To guide you on what these jobs entail, here are some highlights of these hustles:
34. ETS
Founded in 1947, this non-profit organization now provides a great platform for anyone who wants to enter the teaching profession while working from home. If you have a good academic background and are competent in teaching for GRE, TOEFL, and other competitive exams, then this is the platform for you.
You can earn as high as $100 per hour, although the standard average lies at $20 per hour. ETS offers the best non-phone work at home jobs which can easily earn you anywhere between $31k and $42k.
Hitting this high pay ranges, however, require you to take online tutoring as your full-time profession.
Here is the ETS career page.
35. Measurement Inc
Headquartered in North Carolina, this website also provides a platform for readers and evaluators besides online teachers. However, you'll need to have a bachelor's degree or higher, recognized by NACES to start working in this platform as a freelance teacher. This job is open to the US, and you'll get paid $11 per hour.
Apply online for the Measurement Inc job!
36. Pearson
One of the leading forces in global education, Pearson, provides an excellent platform if you want to pursue your career in the online teaching profession. Besides joining the team as a faculty, you can also join them as a business partner. Pearson is open to authorized people in the US. You can earn $10 per hour, based on the project, through direct deposit. Educators Career on Pearson.com ranges from special education to functional skills tutoring.
37. Brainmass
This website provides 24×7 academic help to global students. And, for that, they have a frequent opening for online teachers. Besides, they also welcome teachers who want to work from their home during their free time as a freelance educator.
They accept tutors from all fields of study. You'll get paid for being an online tutoring assistant. As a beginner, you earn 60% of what a student offers and 70% after you complete 10 responses.
Join Brainmass for free.
38. Elevate Learning
Now renamed as the Elevate K12, this website now has more than 80 thousand students with 100+ partnering schools spread across 12 states of the USA. And now, you can also become a part of their online teaching team as they now have frequent openings. You must have prior experience in teaching, and you'll get paid $9-11 per hour.
39. Enotes
This platform mainly provides help to students to complete their homework. Besides, they also offer excellent guidelines for exam preparations. You can earn up to $37 per answer while helping the students, although you'll need to have a great educational background to start with.
Enotes offers some of the top non-phone work-from-home jobs with benefits, in that, you get over 1000+ quizzes to work on every month on a small subscription fee.
What this means is that, with mastery of a given subject, this platform can be a full-time employer. Apply to be an Enotes educator here!
40. Chegg

Besides providing an excellent platform for freelance online teachers, this website is also ideal for renting, buying, or selling study and textbooks. The platform offers flexible work from home tutoring jobs, and you'll be paid every Thursday via PayPal.
The base pay is $20 per hour and up to $1000 per month for top tutors. Teaching high-demand subjects like special needs will also earn you bonuses.
However, you'll need to have a graduation and post-graduation degree to start with. Join other Chegg tutors.
Find out 20+ Paid Online Assignment Plus Tutoring Sites
41. Limu
This company surely provides one of the best platforms to start your online teaching career as it has a huge student base. Besides, they offer quite a handsome remuneration to their teachers.
Moreover, they only charge a minimal amount as a commission, starting with $1 per Knowledge Asset. You'll get the chance to choose over 400 subjects to teach and earn from. To working on the platform send your resume to support@limu.com.
42. Math Elf
As the name itself suggests, this website mainly focuses on mathematics teaching. So, you'll definitely need to have a graduation or post-graduation degree in math to start. This UK-based company also pays one of the best hourly rates in the teaching industry.
You'll get paid for helping students to solve math questions. You must have prior experience in teaching to qualify. The platform pays between $20 and $22 per hour to their remote tutors.
For more information on their tutoring jobs, click here
43. Universal Class
It pays one of the best remunerations for the online teaching market, although the criteria are quite higher.
You'll need to have a post-graduation degree along with a teacher's certificate and a minimum of three years of experience in school or college teaching.
You'll need teaching certification and plus a four-year degree to qualify. While the educational qualifications are strict, they only require a typing speed of just 30 WPM.
Read their full requirements here.
Their pay is good ranging from $20 to $30 per hour.
44. QuaraCore, formely Quarasan
QuaraCore mainly focuses on creativity and creative learning rather than the usual textbook studies.
Besides, it is also a great platform if you are capable of developing the conceptual contents of educational learning and courses.
You'll be hired as a freelance editor and writer to create educational content. Editors make up to $50 per hour while writers earn between $11 and $12 per hour. Reach out to the company for available jobs.
45. Shmoop
This website specializes in ACT, SAT, AP, and all the major test preps. And, they frequently have openings for freelance teachers who can help the students to be successful in those tests.
You'll need to have a post-graduation degree to get the initial approval.
Based on your educational background, you'll be hired as a home-based writer to create study material and test papers. Content writing will earn you about $800 per month and remote teaching gets you around $50K per year.
View Shmoop job openings!
d) Freelance Writing
Freelance writing is an excellent choice for creating jobs for those people who love writing and have a passion for it.
You need no particular years of experience to start this job, though your experience will help you earn better. Plus, no more hanging on phones like several other jobs.
Choose the best freelance writing job, get valuable writing experience, and earn some bucks!
Entering this field is really tough as you'll face huge competition with experienced writers and also with those who know the tricks and corners of this trade. But, don't worry.
One of the great masters of this particular trade, Elna Cain, has launched a mini-course to help you earn up to $100,000 per year working as a freelance writer.
This course will not only guide you to the ultimate success but will also help you to sharpen your skills to stand out in this industry. Learn to become a successful online writer and content curator within 30 days.
How much you could earn as a freelance writer solely depends on the writing quality, experience, and talent of the writer, although a typical writer can earn around $18 to $30 per hour on average.
To enhance your earning capabilities, avoid writer's block, and increase your productivity, scaling your bandwidth to take on more work you could take the aid of this AI writing tool based on GPT-3 technology.
Interested? Let's look at some of the best freelancing writing platforms of 2020.
46. Blog Mutt
This platform is currently renamed Verblio and needs a valid Social Security Number to open an account. It now has more than 1300 clients from more than 40 different industries. You'll get around 300 to 3000 words per project after opening an account.
Verblio is accessible only for writers in the US. You'll get the pay range of 8$ to 72$ per post. Payment is weekly through PayPal.
Click here to create a Verblio account.
47. Boost Media
Powered by Artificial intelligence, this website specializes in Paid-Search Ad Creation that needs good writers too. The platform was recently acquired by AdLabs, creating more remote freelance opportunities.
You'll find frequent job openings in the data entry projects in the 'Write For Us' segment of the website. You need to fill a simple form to get started.
This platform is open worldwide, and the rate of pay varies. Tasks on the site revolve around the creation of ads that you see on the Google result page.
As such, you need basic knowledge of SEO, Ads, and PPC. You get paid through PayPal with a typical freelance writer averaging around $12 to $13 per hour.
Depending on your expertise, you can also land writing tasks paying up to $50/hour on AdLabs. Check career openings on AdLabs here.
48. Crowd Content
This platform specializes in article writing, blog post curation, copywriting, ghostwriting, local SEO city pages development, press releases, product descriptions, SEO content curation, website content designing, white papers writing, and more.
So, you can choose your projects according to your expertise. It is open only to writers in the US, the UK, Canada, New Zealand, Australia, and South Africa. The marketplace is also open to other countries where the native language is English.
The pay ranges between 1.2 cents and 7.6 cents per word. You'll be paid every second Friday through PayPal.
Sign up on Crowd Content for free
49. Copy Press
With the promise to create a rich content ecosystem, this company helps writers to connect with potential clients. Besides unique content, you can also show your skills to make great infographics on this platform that pays quite well, too.
Another thing to note is that Copy Press grades their contractors, which in turn affects your rates.
That said, you can take up specialized jobs such as eBook and White Paper projects on Copy Press. This platform is, however, open only to the USA, Canada, Australia, and Sri Lanka.
You'll be paid twice a month through PayPal or by direct deposit. Typical pay is $100 per 1000 words or $0.10 per word.
Become a contractor on Copy Press today.
50. Need an Article
This particular platform is ideal for those who want to have their career in website content curation, and press release writing. The best part is that it offers legitimate‌ ‌non-phone‌ ‌work-from-home ‌jobs. ‌ ‌
Starting from a 100-word blurb to a 1000-word detailed article, you can choose projects according to your working time and preference on this website.
You can make $5-12 per article, and you'll be paid weekly through Paypal.
The rate is dependent on your choice of topics and writing style. Getting accepted on the site is a tad difficult, but if do, the gigs are plenty and mainly long-term.
Click on 'I'm a Writer' to check for Need an Article opening.
51. Scripted
Scripted has already made its name as one of the best marketplaces for Copywriters and Freelance Writers that want to work from home.
However, you'll need to pass a simple test to earn your eligibility to start working with this website.
One of the best things about this platform is that you can directly talk to your clients.
The payment for an assignment ranges from $22to $25 for a 300 to 500-word article. That's not bad for work from a job that doesn't require you to be on a phone at any one time.
Also, the pay is weekly via PayPal. Currently, the platform supports freelancers from over 20 countries including Singapore and Hong Kong.
Try freelancing on Scripted today
52. Writer Access
This website has now grown as a community of more than 26,000 freelance writers, editors, and translators. However, this platform has a paid membership service that costs from $39 per month to $349 per month according to the marketplace access levels.
This one is open only to the USA. The range of payment is between 1.4 cents and 7 cents per word. The pay range depended on your expertise, rate between 2 and 6 stars. You'll be paid on a weekly basis if you opt for direct deposit. Also, you can receive your payment twice a month if you opt for PayPal.
The site boasts of over 16,000 remote writers and 12,000+ editors. Writer Access is also among a few freelancer's marketplaces where you can learn to write. It only takes about 5 minutes to apply with the company getting back to you within 2 weeks.
Writer Access Application Form.
53. Skyword
Founded in 2004, Skyword is one of the brainchildren of the American Public Media Group. With a clientele having companies like IBM and Colgate, this platform provides some of the best-paying projects. Besides writers, this website also provides a platform for photographers, videographers, and designers.
Skyword is open worldwide. Some of their assignments can fetch you well between $50 and $100. This pay is common among lifestyle writers while tech, business, and finance, pieces earn freelancers hundreds of dollars per piece.
On the downside, Skyword is super selective and your profile may take a long time to be approved. Also, you are only paid after your work is reviewed by strict editors.
54. SmartBrief
This website specializes in important business news and newsletters. The editors have more than 10,000 authentic sources in the business industry to curate great news. And now, you can also be a part of the team as they have frequent openings in the freelance writing position.
SmartBrief is open only to the US. Here, you have to summarize news stories for industry newsletters. Among the industries write for include education, industry, health care, and telecom. You will be able to make around $14 per hour.
Most of their pieces are short-form, ranging from 500 to 900 words. I also like the fact that after your post has run for 24 hours, the company allows you to repost it on your personal platforms with attribution to the first post.
Contribute to SmartBrief here.
55. Writer's Domain
It is probably the only website that gives a platform to multiple-language writers, as besides English, you will have the opportunity to write in Dutch, French, and Spanish. However, you will need to submit an original writing sample to get the initial approval.
Writer's Domain is owned by Boostability, a marketing firm that caters to SMEs. You pick a keyword from a given list and curate an article around a relevant topic.
You can earn $15-$38 per article that is between 400 and 600 words. You'll be paid monthly through PayPal. The payment can be settled anytime once after crossing $100 in your account.
Select your language to register on Writer's Domain!
56. Copify
Copify is undoubtedly one of the biggest marketplaces for the USA and UK-based writers. But, you'll need to have the capacity to handle a 48-hour turnaround time to be successful in this platform. Besides general article writing, you can also choose to do e-commerce content writing, press release writing, and email writing.
Copify is the place where you can accept tasks based on your feasibility. Some of its clientele include Amazon, Deloitte, eBay, AutoTrader, and Lancaster University. The application includes uploading your CV and completing a 100-word test. Once accepted, you'll be paid $30 per 500 words through PayPal.
Apply as a writer on Copify
57. HireWriters
This platform has established itself as one of the best writing service providers. Joining this platform is easy since all you need is to fill up the joining form to get the activation link. Then you can work for them on a full-time or part-time basis.
You'll start as a beginner and earn $2.25 for each short article of around 300 to 500 words. As an expert with 15 successful projects, you can earn as high as $10.66 per short article.
According to your writing speed and efficiency, you can complete up to 20 projects per day. They also offer other writing-related jobs such as transcription, data entry, and social media posts.
Click here to get paid as a writer on HireWriters
58. TextBroker
Established in 2005, this platform has already delivered more than 100,000 projects to its clients per month. The platform accepts applications from the US only. You are rated from the very first article that you write. What this means is that with only one good initial article, you can be allotted to higher-paying gigs.
There are three categories of assignments i.e. Open Orders, Direct Orders, and Team Orders. You can earn between 0.7 cents to 5 cents per word in open orders. You can earn a minimum of 1.78 cents per word for indirect orders and 1.56 cents per word while working on team projects. Besides direct bank transfer, you can also withdraw your money through PayPal.
Register to be an author on TextBroker.
e) Virtual Assistance
If you are good at dealing with administrative tasks of businesses or individuals, try to become a virtual assistant, by choosing a job.
The average hourly rate for virtual assistants now lies between $20 and $30, although it solely depends on the type of assistance you are providing. And if you take this as your full-time profession, you can easily earn around $26k to $60k per year.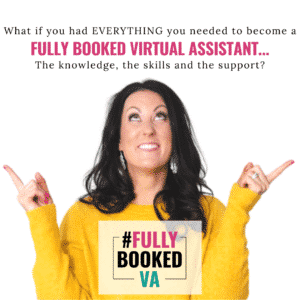 Making your name in this field is not easy; every client demands efficiency, on-time assistance, and other things that no one will tell you. But, there is a treasure available online now.
One of the masters of this trade, Gina Horkey, has recently launched a mini-course that will help you to get guaranteed success in the virtual assistance industry within 30 days. Besides, she has also launched her complimentary eBook that will let you know about more than 150 services.
Now, before you get to job boards with VA listings, read my interview with this Gina Horkey on what being a virtual assistant is all about. She talks about the expected pay, how to get clients, plus much more.
59. Contemporary VA
This website mainly focuses on administrative virtual assistance services and accepts freelance workers in the team, although the number of positions is limited. So, you'll need to check their career section regularly to grab the opportunity. Contemporary is open worldwide, and you can earn $10 – $17 per hour.
You'll be paid through a mailed check. Message them for available job opportunities on this page.
60. Fancy Hands
Featured in reputed publications like Forbes, Time, and The New York Times, this website is probably the best-known company in the Virtual assistance market. Starting from making phone calls to scheduling appoints for someone, you can find almost any assistant's job here.
Fancy Hands is open only to US-based writers. You can earn $2 – $10 per hour, depending on the task. You'll be paid every other Tuesday through Dwolla. If you are looking for a long-term gig, they also offer a monthly remote job that can earn you over $400 per month.
Send your resume to jobs@fancyhands.com to apply for a VA position!
61. Boldly
Also known as Worldwide 101, this website has been dominating the Virtual assistance market since 2012. It is also probably the most trusted platform that provides C-level assistance for busy executives. Besides, they also welcome virtual assistance with expertise in bookkeeping, writing, and editing.
The company contracts candidates with over 5 years of experience working in the corporate world. They also require a commitment on your part to work for at least 20 hours every week. Boldy, is accessible only for the US and the UK. You'll be paid per month through the deposit and can earn $15-22 per hour.
Apply to join Boldy now.
62. Red Butler
Red Butler mainly focuses on providing a US-based office executive assistant. So, you have to be a professional residing in the USA to grab the opportunity to work from home. This company also gives you the chance to obtain executive travel facilities besides excellent remuneration. How's that for a freelance job with benefits?
They usually list several virtual assistant jobs on job boards. Alternatively, submit your CV here and get notified when VA jobs come along. Typically, VA's on the platform make $12 – $15 per hour.
63. 99 Dollar Social
The brainchild of the Wired Investors, 99 Dollar Social actually provides complete social media solutions to individuals and businesses. So, if you have expertise in social media handling and online promotional job, then you should apply for your position as a freelancer in this company.
You'll be employed as a remote Virtual Assistant to update social media accounts for their clients. You'll be paid $12 per hour on average.
64. Belay
This website provides virtual assistance such as social media management, appointment making, emailing, and bookkeeping service. Besides, they also offer WordPress Maintenance Services. So, you can also easily turn your web development skills into cash on this website.
This organization prefers candidates with a bachelor's degree, or at least five years of experience. Despite this, their list of non-phone work from home jobs is as impressive as their pay. On average, they pay VA's $17 – $18 per hour.
65. Equivity
Recently named by GoodHire as a top-rated virtual assistant company. Headquartered in San Francisco, this website now also provides an opportunity for freelance workers right from their homes to join their team of skilled virtual assistants. You'll get employed as a Virtual Assistant with a bachelor's degree.
You'll require a laptop and smartphone to work here. They pay $9 – $21 per hour and their jobs include general, paralegal, and marketing virtual assistance. Contact them for vacancies.
66. NS Virtual Services
Headquartered in Canada, this company has now opened operational wings in the USA, Germany, and Mexico. However, they welcome freelancers from all over the world if the service providers are really talented. Besides, they also offer one of the best remunerations for VA jobs. This is a Canadian organization that hires virtual assistants. Fill this form and wait to hear from them.
67. VA Sumo
They promise to provide America's best trained virtual assistants to their clients. So without any doubt, you have to be super-efficient and quick to find success in this platform.
As one of the fastest-growing VA websites, it has frequent openings for new members of its team. This organization hires remote virtual assistants to help clients with different tasks, including writing, graphic design, and transcription, and social media. Pay is around $9 – $10 per hour.
Apply to VA Sumo today.
68. Virtual Gal Friday
This website specializes in virtual medical assistance, legal assistance, receptionist service, and executive assistance.
Currently, they are hiring in all these categories. So, if you are competent in any of these fields, you can surely apply to become a part of their team.
Moreover, they now accept freelance workers, too. Stay-at-home virtual assistants make up to $14 per hour here.
69. Vicky Virtual
Vicky Virtual mainly focuses on taking phone calls and answering voicemails on behalf of their clients. You should be able to operate your computers continuously while talking with the customer.
Besides, you'll also need to have a typing speed of 50 WPM to join the team.
Vicky Virtual is open only for the US. This organization hires a virtual receptionist, and the payout will be $9.25 per hour.
Here are the steps to joining the team at Vicky Virtual.
70. Time Etc
This UK-based company recently got picked as one of the best virtual assistant businesses around the world by one of the top media houses, The Guardians.
You have to go through their interview rounds along with your background verification to start working with them.
Time Etc is open only for US and UK writers. You'll be paid based on your prior experience, and your earnings will range between $11 to $16 per hour.
Start freelancing with Time Etc today.
71. Team Delegate
You need to have an updated version of MS Office on your computer along with a high-speed internet connection to work here.
Besides, you also need to have at least three years of experience in an administrative assistant or executive assistant job to apply on this website as a freelancer. You'll get hired as a virtual assistant for this company as an independent contractor.
Your duties can be calendar management, travel arrangements, creating PowerPoint presentations, taking meeting notes, etc. They pay $12 – $15 per hour, with top freelancers making up to $25 per hour. Learn how their process works.
72. Zirtual
This platform has already made its name in the virtual assistant market, for both clients and VA's. Since their inception, they have provided great projects and have maintained a continuous supply to their community members. Besides, they handpick the jobs to get the most legitimate projects for their database.
They don't have any direct application link but you can submit your profile and wait to be contacted. So, check their career page regularly for new openings. They only accept applications from the residents of the USA as of now.
So, don't waste your time applying if you don't fulfill the criterion. Pay is between $12 and $14 per month with monthly contractors making over $1,500 per month.
73. Lifebushido
Since 2006, they have provided a platform to all the remote freelancers and have now entered the field of virtual assistants, with some great projects. You need to give around 10-25 hours per week to become a dedicated member of this community.
You can apply for a job on this using the dedicated application link or by directly emailing them your resume along with your cover letter. After the initial approval, you can start working with a huge base of genuine clients. Their job openings include marketing, real estate, and customer service virtual assistants.
f) Data Entry Jobs
Data entry jobs can surely be the first choice of work from home jobs that don't involve any phone conversations. These jobs are quite comfortable and the easiest opportunity to work remotely.
Basic computer knowledge with elementary hands-on experience with MS Excel and MS Word is more than enough to work on data entry jobs. Here is a list of genuine data entry jobs to make money online.
The average hourly income in the USA for any data entry job lies between $14 and $18, although the freelance rate is a bit lower and currently lies around $15. You can earn around $28k to $36k per year while taking this job as your full-time profession.
While the tasks are quite self-explanatory, as a beginner, you can benefit from taking a data entry course. Udemy.com sells a comprehensive remote data entry course for about $12. Apart from making entries, the course teaches freelancers to become virtual assistants. Here are some highlights of a few legit data entry websites:
74. Amazon Mturk
Wondering how can I work for Amazon from home? Amazon's work from home solution is the Amazon Mechanical Turk, a crowdsourcing marketplace that connects global brands with freelance workers for short and long-term projects. It works on the pay-per-task model. So, you'll receive the payment once you successfully complete simple tasks such as data entry.

Mturk a hub of micro-tasks that take less time than most of the work from home jobs commonly available. Known as Human Intelligence Tasks (HITs), the jobs on the platform mostly pay up to a dollar but each takes seconds to few minutes to complete. This means that you can accumulate money from undertaking several tasks during the day.
To complete Mturks HITs today and earn, register as a worker here.
75. Cass Information System
Incorporated in 1982, this company often has job openings for data entry projects that are mainly needed for the company's banking and payment platforms. So, don't forget to check their career page frequently to grab the opportunity.
It contains location-based positions where you are allowed to enter and verify the data. If the position is open, then you'll get the work under the data verification clerk.
However, onsite training is first required before you start this job from home. According to Glassdoor, these no phone call work from home jobs pays between $32K and $34K per year on average.
Check Cass Information System careers now.
76. Great American Opportunities
This platform, founded in 1975, is actually the brainchild of the Southwestern Advantage. Besides dominating the field of data entry jobs in the USA, this company also helps people, especially students, for fundraising campaigns. This one is available only in the US. You can earn 0.10-0.15 cents per completed form. You will be paid weekly by direct deposit.
77. The Smart Crowd

This company now has more than 100,000 members and a client base that consists of dominating forces like Cisco, Dell, Nokia, Samsung, and many more. It is also among the very few platforms that don't have any joining fee or membership subscription charge.
It is accessible worldwide, and you will be paid per piece. For US freelancers, you can get paid via Dwolla which charges between $0.01 and $5 depending on the withdrawal amount.
Set up your account to view The Smart Crowd jobs!
78. Xerox
This brand recently merged with another global corporate house, Fujifilm, and now operates in the Asia-Pacific region as Fuji Xerox. Although the company specializes in print and digital document processing, it is also a known name in the data-processing industry.
On this website, you can find a column name displaying work-from-home data entry jobs on the career page where you can see the listings. They support over 8000 home-based freelancers. Typically, data clerks, also known as processing clerks, make $39K to 60K annually.
Create a Xerox account here.
79. Sigtrack
This platform currently gives one of the best rates in the data-entry industry. Task on the site pays as much as $20 per hour. Usually, the average pay falls between $11 and $12 per hour.
However, you will need to have Mac OS 10 or Windows Pro Edition or higher along with dual monitors to start with. Besides, you'll also need to have a high-speed internet connection to start working with this company.
This site offers data entry jobs that involve processing voter registrations for various states. To join you must be a U.S resident with the exception of California or Massachusetts states. This is a weekly paying online job with the company remitting money every Wednesday via PayPal. That said, they deduct money for incorrect entry of data.
Click here to check out Sigtrack users' reviews.
80. Fiverr
It is a popular place where you can promote your data entry skills. However, it works in quite a different way than the platforms we have already mentioned. You will need to create a gig of data entry on this platform. You can charge $5 for a simple project which can go much higher along with additional tasks related to the projects. Fiverr charges 20% of your earnings as a processing fee.
Join Fiverr now to create data entry gigs.
81. Flex Jobs
It's the best place to find genuine data entry work from various companies. It is definitely one of the major marketplaces for freelance and remote jobs. A quick peek at their listings shows data entry clerks/specialist/assistants/curators getting between $11 to $22 per hour.
However, the site has a paid subscription service to start with. Currently, membership costs from $14.95 per month to $49.95 per year. But if you are not satisfied, you can claim your refund within 30 days of joining.
Find Flex Jobs data entry listings here.
Before I forget, data entry tasks require fast typing speeds. You may be asked, as part of the interview, to fill up some fields with your speed being monitored.
Luckily for you, there are free online typing tutor tools that you can use to perfect your typing and speed. These include Typing.com, TypingTest, Keybr, Alison, and TypingClub.
82. Superside, formerly Konsus
This site deals with lots of freelance and data entry positions. The site offers frequent job openings in their data entry operator positions.
With clients like Uber, L'Oreal, Cisco, and HP, this website not only provides a good number of data entry projects per month but also has great project remuneration. The base pay for remote data clerks is around $59K – $64K per year.
Data entry jobs on the site include data cleaning, PDF to Word, data mining, and legal data entry. Sign up on Superside to view different career opportunities.
Related Articles:
g) Search Engine Evaluation
As a search engine evaluation, you need to analyze the search engine results in accuracy, find relevant keywords are used or not, and make sure to see they are timely and without spamming. Here are some good search engine evaluation opportunities.
It is not very difficult to earn around $20 to $28 per hour on average while taking this as a side gig. You can easily earn around $20k to $40k while taking search engine evaluation as your full-time profession.
And let me tell you, the job is easy and the pay is good. Actually, a friend of mine made over $2000 in a month as a site evaluator in India, with his peers elsewhere making double that.
Interested? Here are the websites to target:
83. Appen
It actually provides human-annotated training data for artificial intelligence and machine learning. But, it also has earned a reputation for providing one of the highest-paying social media and website evaluator jobs.
This Australia-based company now also has four offices in the United States.
Appen is open worldwide, and you'll be paid based on the job which you are doing in Appen. As a search engine evaluator in Appen, you can make $13-15 per hour, and you'll get paid through the deposit.
84. Leapforce
The previously mentioned Appen acquired the Leapforce in 2017, although it had made its name even before that in the field of online jobs. You'll get one of the best-paying search engine and website evaluation jobs on this particular platform. Leapforce is open worldwide. You'll be paid monthly through the deposit, and you can earn $13.50 per hour.
85. Isoftstone
This Chinese innovative software firm and its service providers often need search engine evaluators to test their IT products. However, it now has a global presence and currently welcomes freelance evaluators from all over the globe. You'll get paid through PayPal, and you can earn $12 – $13 per hour.
If you have experience in other web-related skills such as Java development, you can make upwards of $70K per year on the platform.
86. Lionbridge

This website mainly focuses on translation and interpretation services for their global clients. However, they also frequently need social media and search engine evaluators. They prefer university students for their home-based freelance jobs. Lionbridge is open worldwide. Known as Quality Raters, evaluators on the platform You'll be paid once a month through the deposit and can earn $13 per hour.
Join the Lionbridge team today.
h) Interpreters & Translators
Many companies hire translators who can help with tasks related to meetings, calls, documents, and correspondence. If you can speak and write English well and have good command over other languages, too, give a try to translator work from home jobs. While these jobs are usually reserved for native speakers a given language, you can always learn a new tongue to help you bid for more jobs.
Udemy offers many language courses going for under $50.
As an expert interpreter or/and translator you can earn around $12 to $40 per hour while taking the interpretation and translation job as a side gig. But, you can easily get around $26k to $82k per year while taking this job as your full-time profession. Try leveraging your language skills on:
87. Gengo
Joining other platforms that have recently been acquired by Lionbridge is Gengo. This community has already translated more than 1 billion words with 97.6% customer satisfaction. And now, there are looking for efficient freelancers to join their team to translate for their clientele consisting of more than 65,000 active customers.
Gengo is open worldwide. You'll be paid twice a month through PayPal and can earn 3-8 cents per translated word. A look at their careers page shows openings in over 34 languages.
88. Verbal Ink
Besides providing great transcription jobs for freelancers, Verbal Ink also gives a platform to interpreters and translators. It has also made its name in the US market as one of the best-paying companies for home-based freelancers. Verbal Ink is open only in the US.
Your payment will depend on the project. From various job board reviews, they pay on average $10 per hour to translators. They also offer other work-from-home 'jobs no experience' opportunities such as general transcription for up to $12 per hour.
89. Verilogue
Like Verbal Ink, this website too offers interpretation and transcription services. However, it solely focuses on the medical industry. So, if you have any medical background in academics or experience, it will be beneficial for you to get selected.
You'll be paid twice a month through deposit or check, and you can earn as much as $5 per audio minute. As I mentioned earlier, to know of their open jobs, send a resume to info@verilogue.com.
90. Interpreters and Translators Inc
This website has been providing translation services in more than 200 languages for several years. And, they now accept freelance workers to join their team. You need to be extremely proficient in English, along with one other language, to start working with them.
This company hires interpreters and translators for different languages. Expect to make $14 – $16 per hour, and more than $25/hr when working on languages such as Arabic. However, before you apply for a freelance position on the platform, read their strict requirements.
91. Language Line
Since 1982, Language Line is providing translation solutions to its clients in several languages. Besides web-based human-annotated translations, this website also offers personal interpreters. So, don't hold back. Just apply on the site if you have expertise in translating.
This company frequently hires work-at-home interpreters in various languages. The pay is generally $13 – $15 per hour. The higher pay scale is common with exotic Asians such as Mandarin and Vietnamese.
Working on professional languages such as medical and legal languages will also earn you higher than the base pay. Check for available positions here.
Note: Some jobs on the platform requires you to work over the phone.
92. Andovar
Besides translation, this website also provides localisations like eLearning localisations and gaming localisations. However, they now accept freelance translators and interpreters who can work from home in their flexible work hours. They keep their hourly rate a secret, but they do hire freelance translator or editor, based on the relevant experience.
93. MultiLingual Connections
This Chicago-based translation service agency gives one of the best per-project rates in the industry, although it solely depends on the length and difficulty of the projects. All you need to do is to fill up a simple online form to get the initial approval.
This company offers home-based translation and interpretation services in over 70 languages. Freelance linguists on Multilingual Connection make between $6 and $10 per hour. Fill this form to get started on the platform.
94. Proz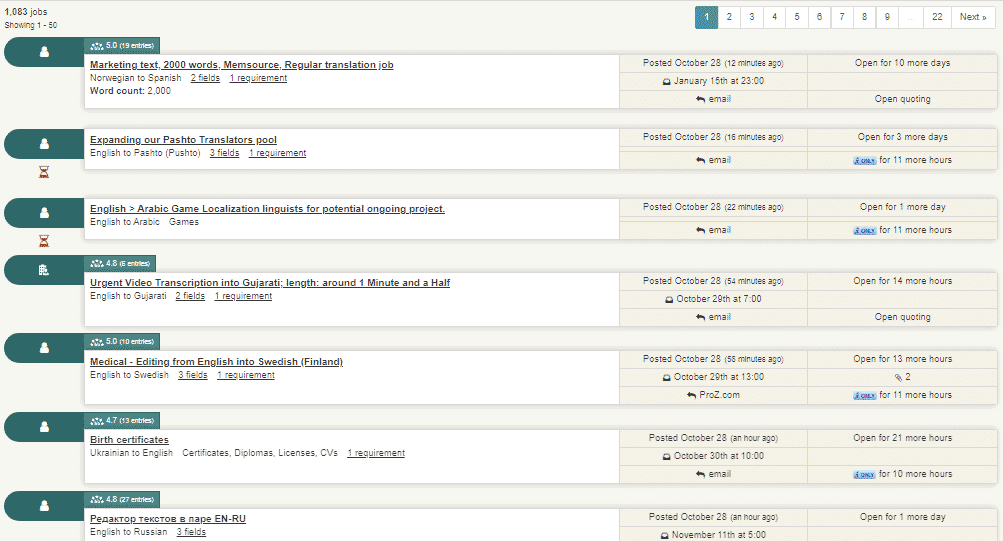 This a prominent translation communities in the world which now has more than 960,000 active members. You can directly bid for the projects listed on the website according to your suitable pricing. Besides projects, you can also take part in translation contests to multiply your income. Proz is one of the best resources to find home-based freelance translator jobs, with their jobs board having thousands of open jobs.
95. Verbalizeit
The brainchild of Smartling, this website has made its reputation as one of the best human-driven translation providers in the market. You need to first signup on the site and then go through a simple test to qualify as a freelance translator. This company hires freelancers for interpretation, translation, and transcription.
You'll get payments every 15 days through PayPal. Jobs on the website usually involve translating video subtitles as well as general language interpretation. Pay is around $5 per hour for simple jobs and up to $19/hr for specialized tasks.
96. World Lingo
World Lingo now provides translation services in more than 141 languages. They now welcome freelance translators to join their team.
Remote workers on the site work on documents from almost any language on earth including Afran and Tsjik. However, you need to have more than five years of continuous translation experience in a commercial environment to qualify for their team.
i) Paid Experts
Join this work-from-home job of offering advice to various people about distinct subjects and technical support. If you have vast expertise in this particular field, you will be suitable for this kind of job and can earn money online quickly. This is a non-phone job since you offer advice via email or chat.
And where is the best place to know the best online opportunities if not on netizen's meetinghouses such as Reddit? Here are the platforms that stood out after I Googled "non-phone work from home jobs Reddit".
97. Ask Wonder
This website actually specializes in personal research assistance, and now has a client base consisting of some of the global brands like Autodesk, HP, Shell, Deloitte, and more. Besides interpretation freelance jobs, you can also join their team as a research analyst. Ask Wonder is open worldwide. You'll get paid for creating a write-up using your research skills. Freelancers on Ask Wonder make up to $30 per hour.
98. JustAnswer.com
It mainly focuses on answering questions of their community members and clients of several industries like Medical, Legal, Finance, Electrical, and Technology. Every question you answer on this platform will fetch a specific rating. And, the higher the rating, the better your position becomes.
This company hires experts in 75 different fields, including subjects like computer hardware, medicine, etc. You can work on your own time. You'll need to prove your qualifications in the respective field. Providing solutions to the given queries earns you between $2 and $5 per answer.
99. Study Pool
This website, founded in 2012, mainly focuses on helping students to get their homework done. Besides, they also help students to answer their academic questions.
And, global students, often need translators and interpreters to work in their team. You should sign up to help people by solving tricky questions.
The problem-solving experts should bid for the problem, and then the customer selects an expert based on the different factors, including reviews, qualifications, and price. You can make up to $7500 in a month, and over $100K in a year working on Study Pool
100. Yup Tutoring
This San Francisco-based company is mainly a homework helping program supported by Stanford University.
Formerly known as the MathCrunch, this website now provides an excellent platform for teachers to where they can cash in on their teaching abilities by providing services to global students.
These tutors help the students to come up with the solution on their own. Yup offers help in three subjects like math, chemistry, and physics. You'll need to have the required qualification and clear the test.
Tutoring on the platform earns you between $12 and $13 per hour.
Related: 20+ Homework Assistance Platforms to Sign-up Now
101. Tutor.com
Probably the most popular teaching platform in the online market, this website mainly needs translators and interpreters to teach other languages to its students. Besides, you can also use this platform to showcase your multilingual skills.
You'll need to sign up as a tutor and communicate with students through an advanced virtual classroom with a chalkboard and built-in chat functions; voice chat is used in sessions. The expected pay is $13 per hour.
102. Upwork
When it comes to working from options, we can't forget Upwork. It is not a dedicated platform for finding jobs in customer care but is a hub of offers for all freelancers. Here, you'll find plenty of job offers as a chat support expert.
Companies are ready to hire customer care executives who will be available to answer queries of customers regarding the functioning of the company, besides offering tech support. There is no limit to how much you can make on this platform.
Also Read:
CONCLUSION
I hope this huge list of websites will serve your purpose. Wave goodbye to troubles like handling calls, noisy pets, and crying babies. No more long phone call session jobs which disturb your daily routine.
Choose the best platform for the non-phone work from home jobs that suit your lifestyle, skill, and interest – and improve your earnings online!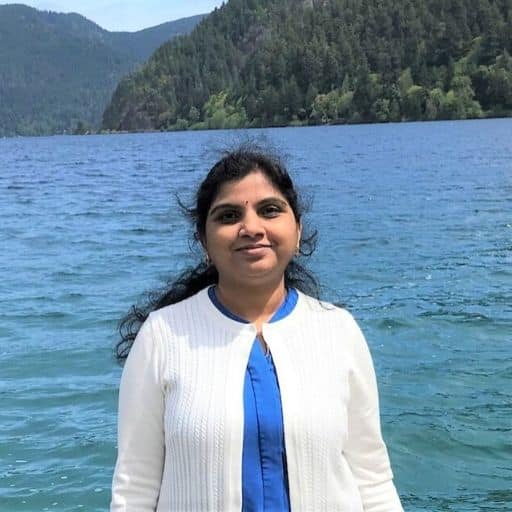 Hey Folks, thanks for stopping by my blog!
I'm Swati. I'm a mom, side hustler, full-time blogger and a millennial work-at-home expert featured on Forbes, CEO Blog Nation, Referral Rock, Vital Dollar, and Databox blog. I embarked on this impeccable journey to expose my online monetary experiences and help you all earn money from home. Come join my make money revolution and attain financial freedom – it's not as hard as you think!