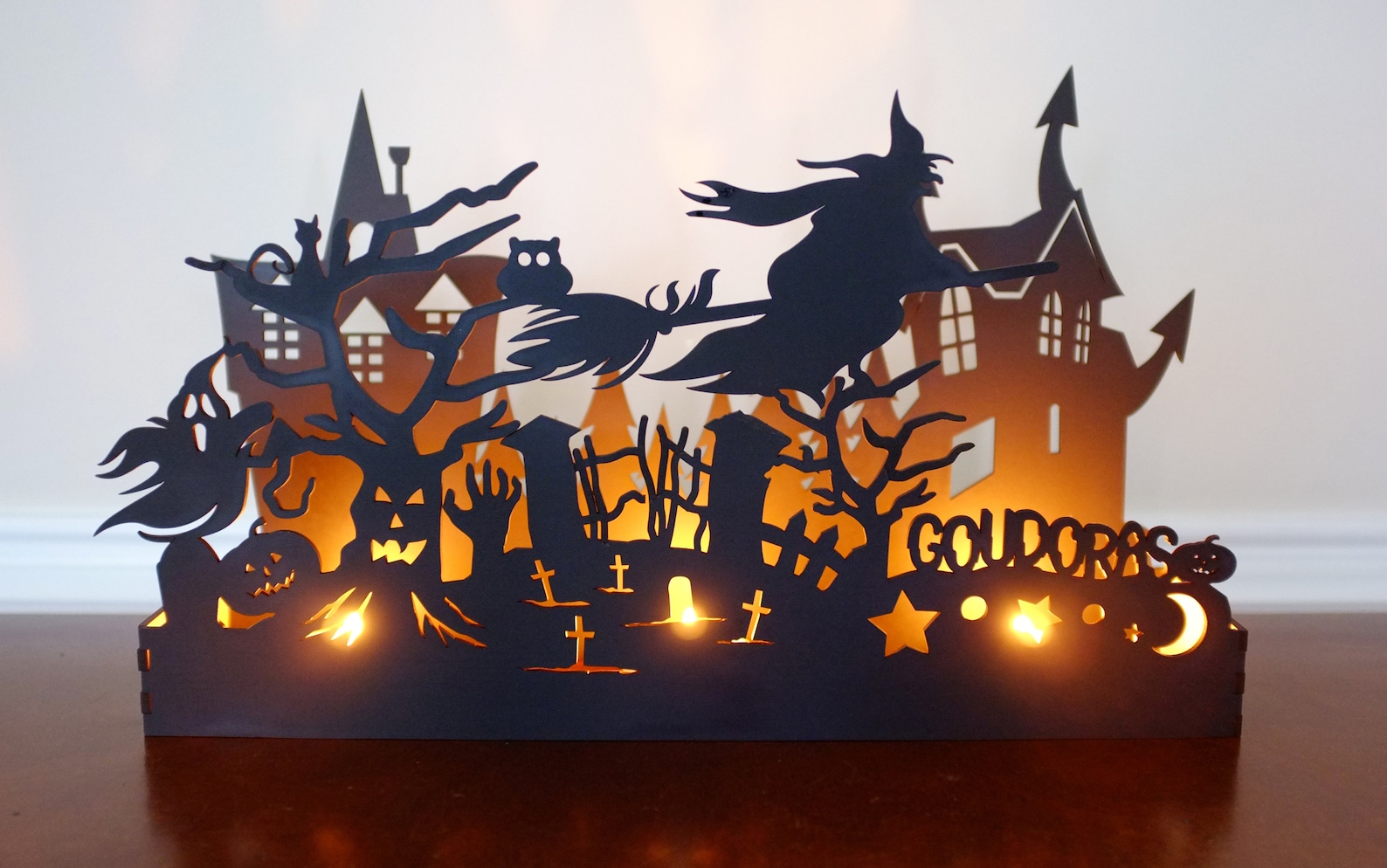 One of the easiest ways to get into the holiday mood is with decorations! A nicely decorated lawn makes everyone smile, no matter how spooky.
Fall and Halloween decorations are also one of the safest ways to celebrate Autumn. Decorations are also a great way to celebrate Halloween if wherever you are cannot take part in trick or treating, whether because of weather, quarantine, or anything else.
Here's a quick list of some outdoor scary Halloween home-decorations you can try this month!
1. Prop Gravestone
A great simple yet spooky addition to your yard, this prop cemetery gravestone will summon ghosts to your garden for only $39.95. It is lightweight, large enough to be legible, and cheaper than most alternatives!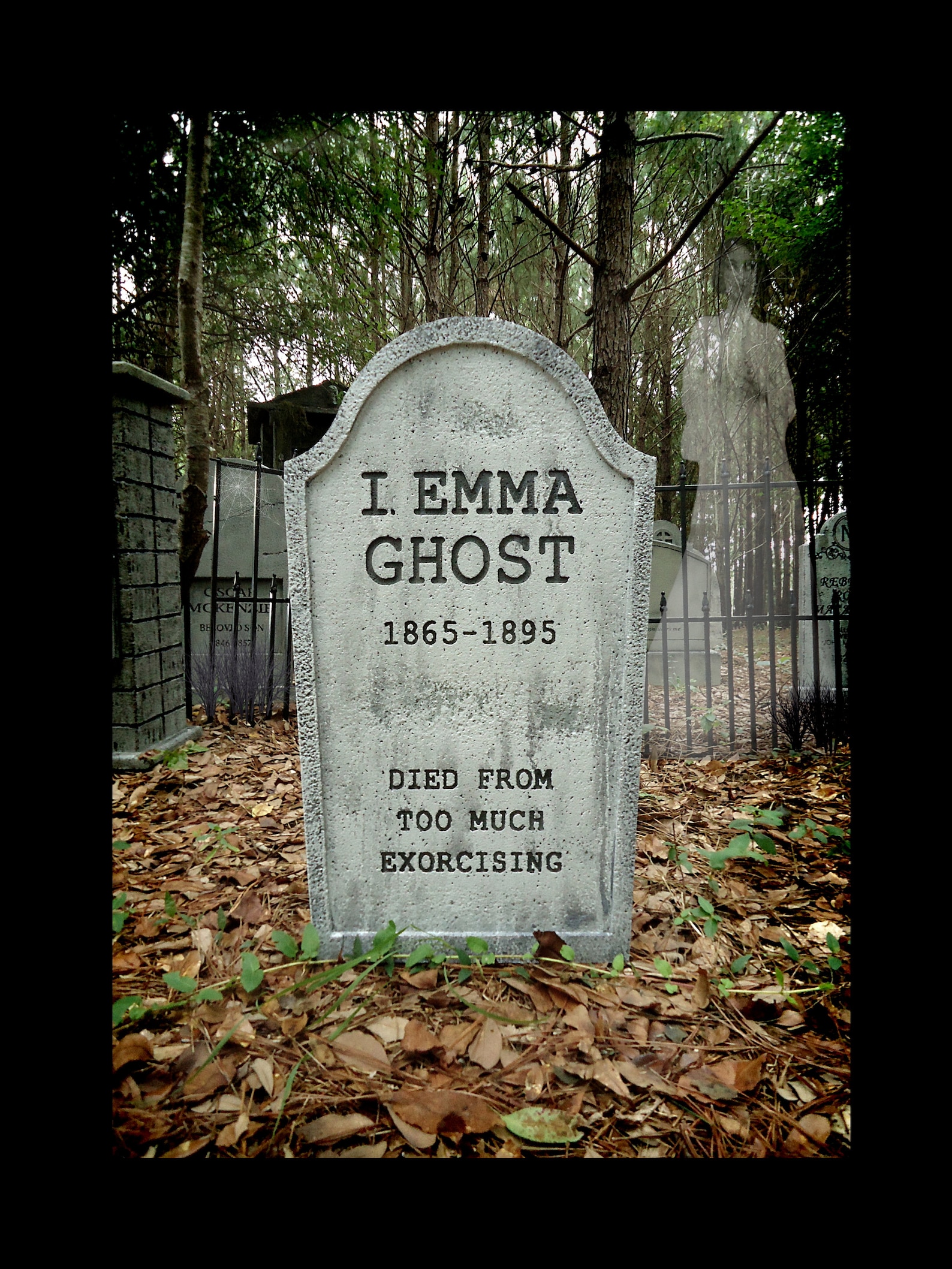 2. Holiday Garland
This sleek pom-pom garland evokes fall and Halloween with two shades of orange, maroon, and red. The poms-poms garland also has little pumpkins! The garland can be bought in a variety of lengths from 3ft to 15ft starting at $12.00.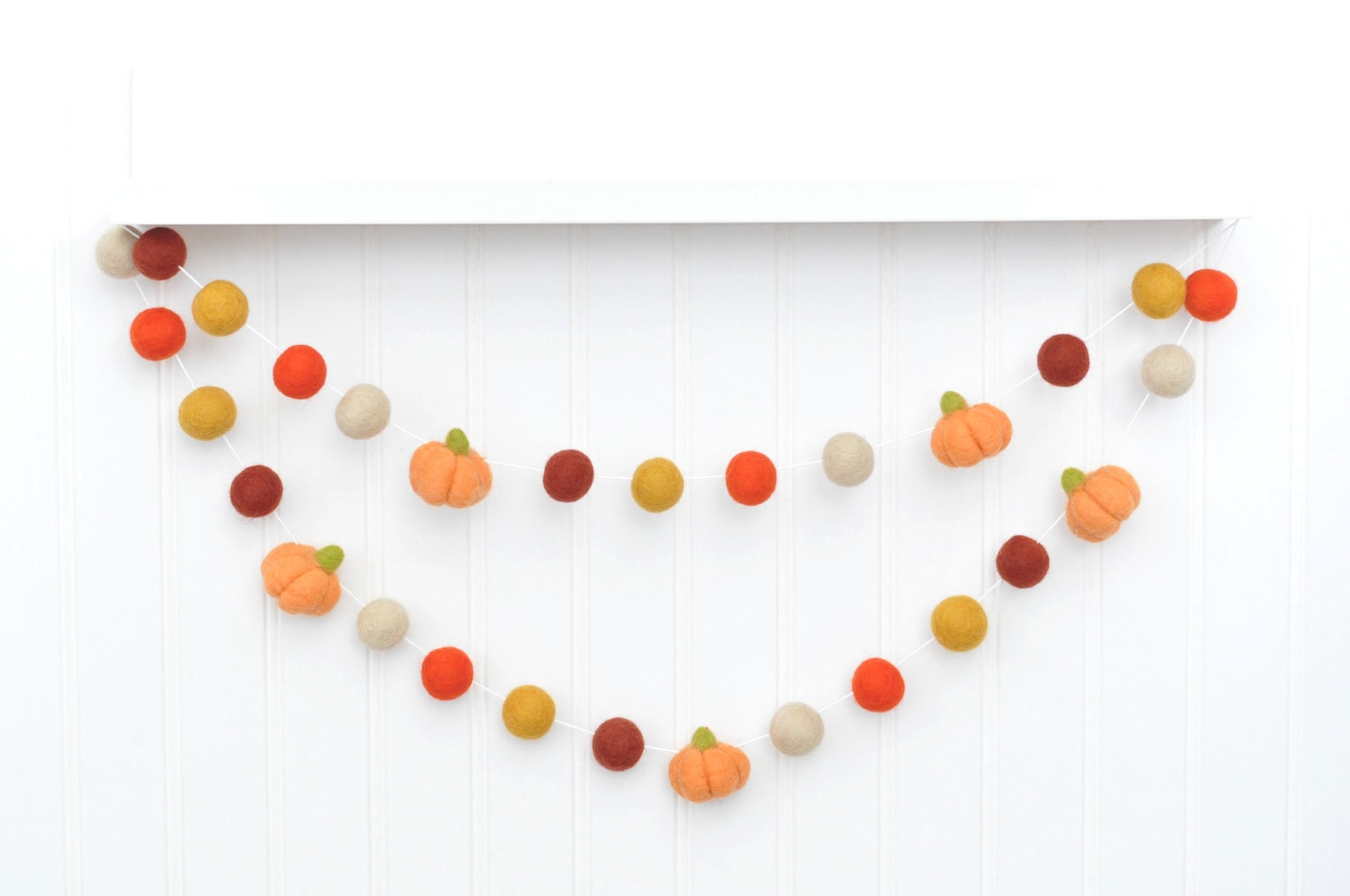 3. Zombie Girl Sculpture
This decaying, pigtailed little girl with a teddy bear and a wide smile on her face is the perfect mix of creepy and cute for only $27.00. The black decor is made of metal and can easily be spray painted for extra flair.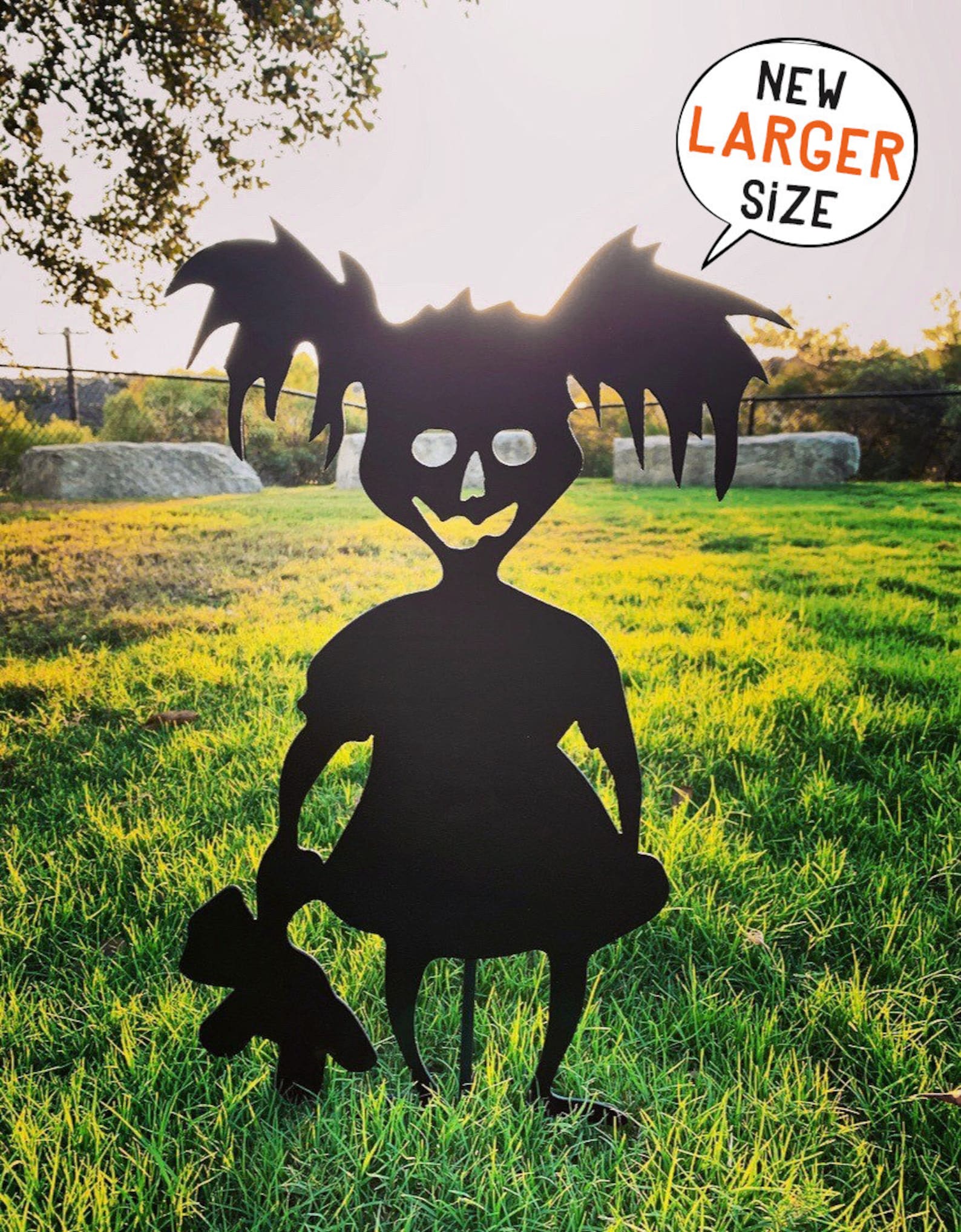 4. Welcome Mat
This subtle welcome mat with "come in, my pretties" across it is referencing the wicked witch in The Wizard of Oz. The beautiful lettering, with cursive for "my pretties" somehow adds a creepy note to the whole thing. Available in 18″ x 30″ size, the mat starts at $44.95.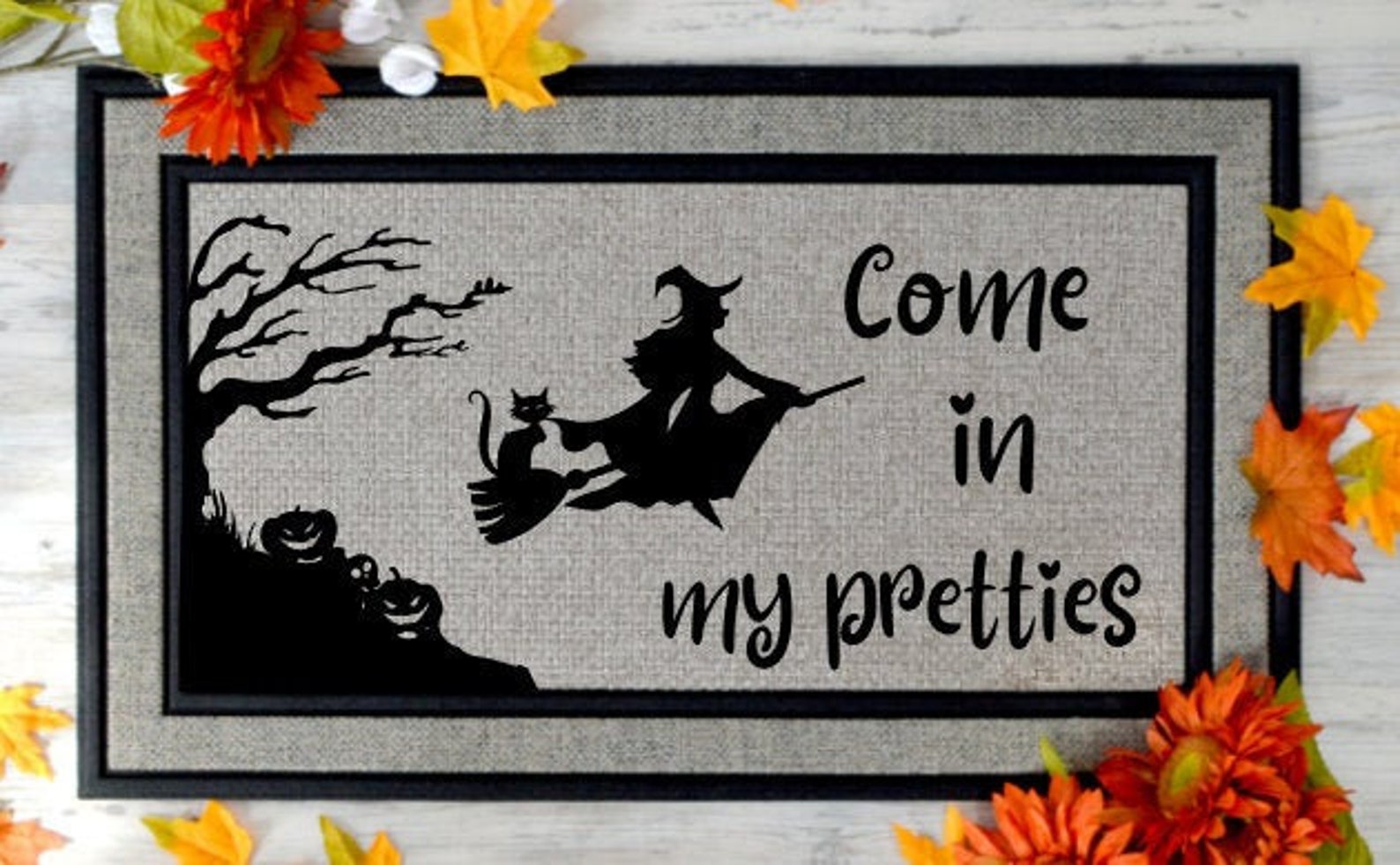 5. Halloween Prints
This adorable little poster is perfect if you have kids or just love cute things! It sports a smiling Frankenstein, mummy, ghost, bat, cat, spider, and jack o lanterns amid the moon, spiderwebs, fall leaves, stars, and plants and is only $4.09 (40% Off!)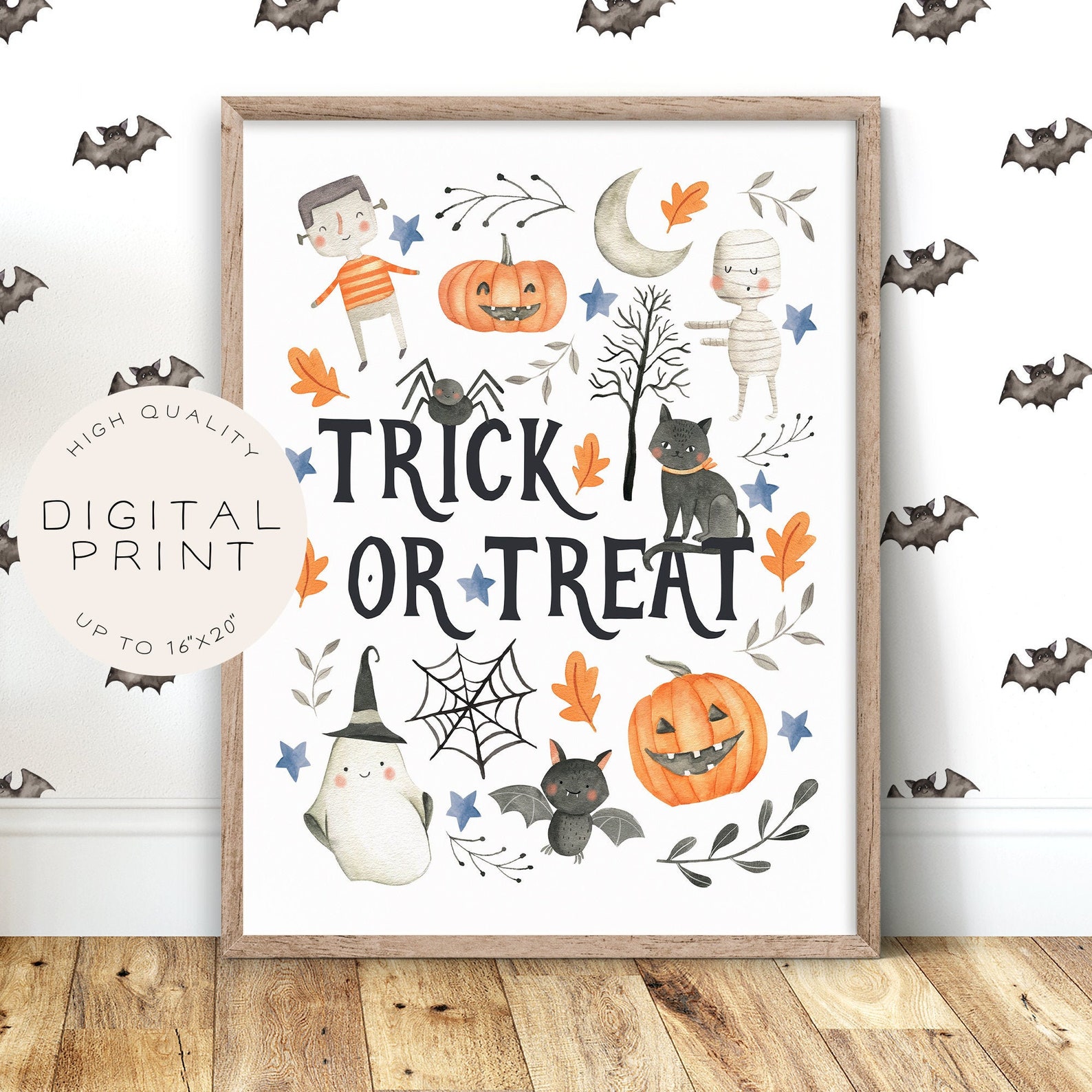 6. Wooden Pumpkin Decor
These wooden pumpkins are perfect for your front yard as they look as though they could be made from fences and are completely weatherproof. They are available in both orange and dark brown for only $30.95 but are low in stock so act fast!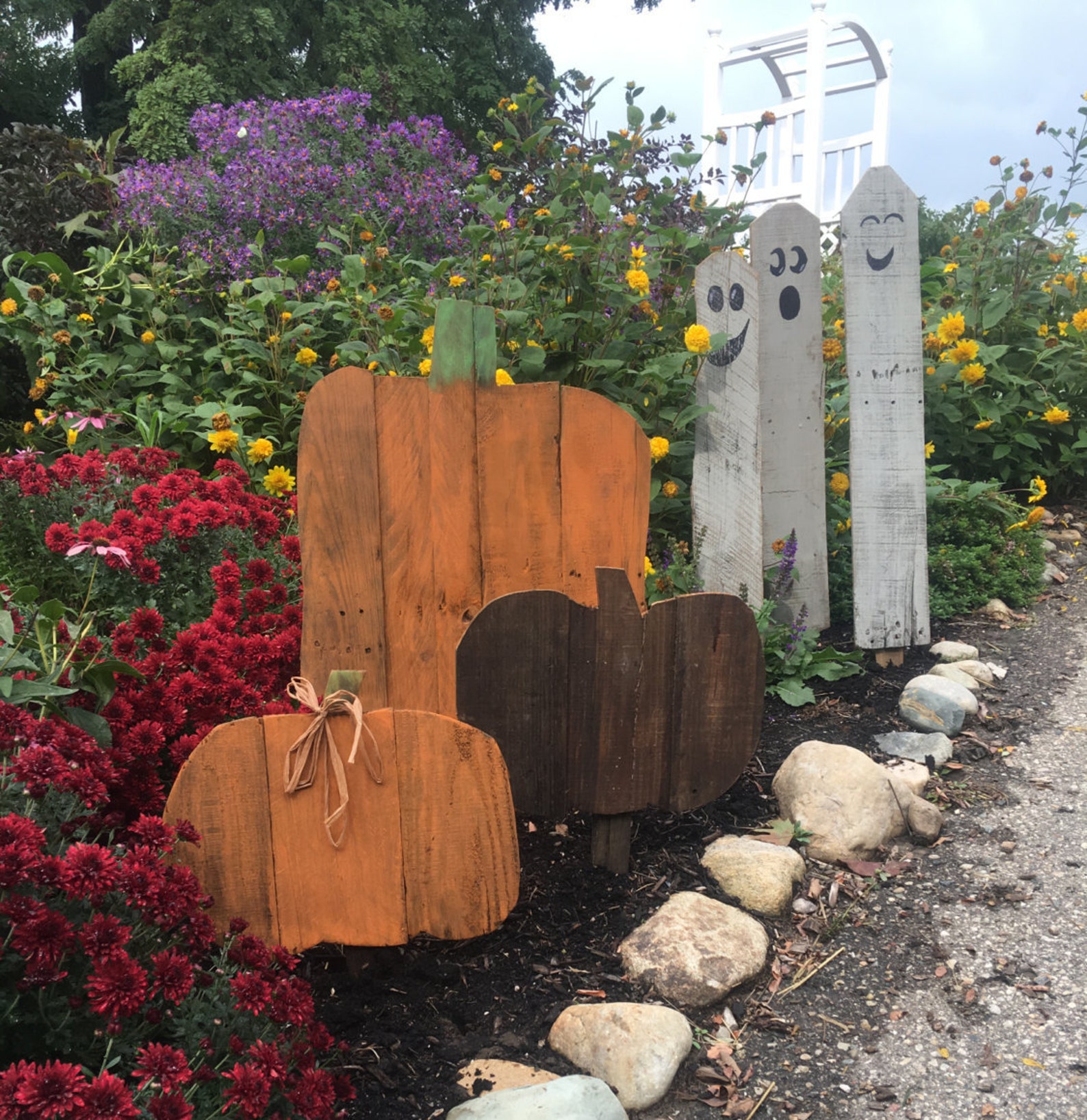 7. Wooden Ghosts
This trio of gumdrop shaped ghosts with small, shining eyes are absolutely adorable tier tray decor. They are available as small medium and large and in a variety of styles such as rustic, skinny, and paint set starting at $9.50.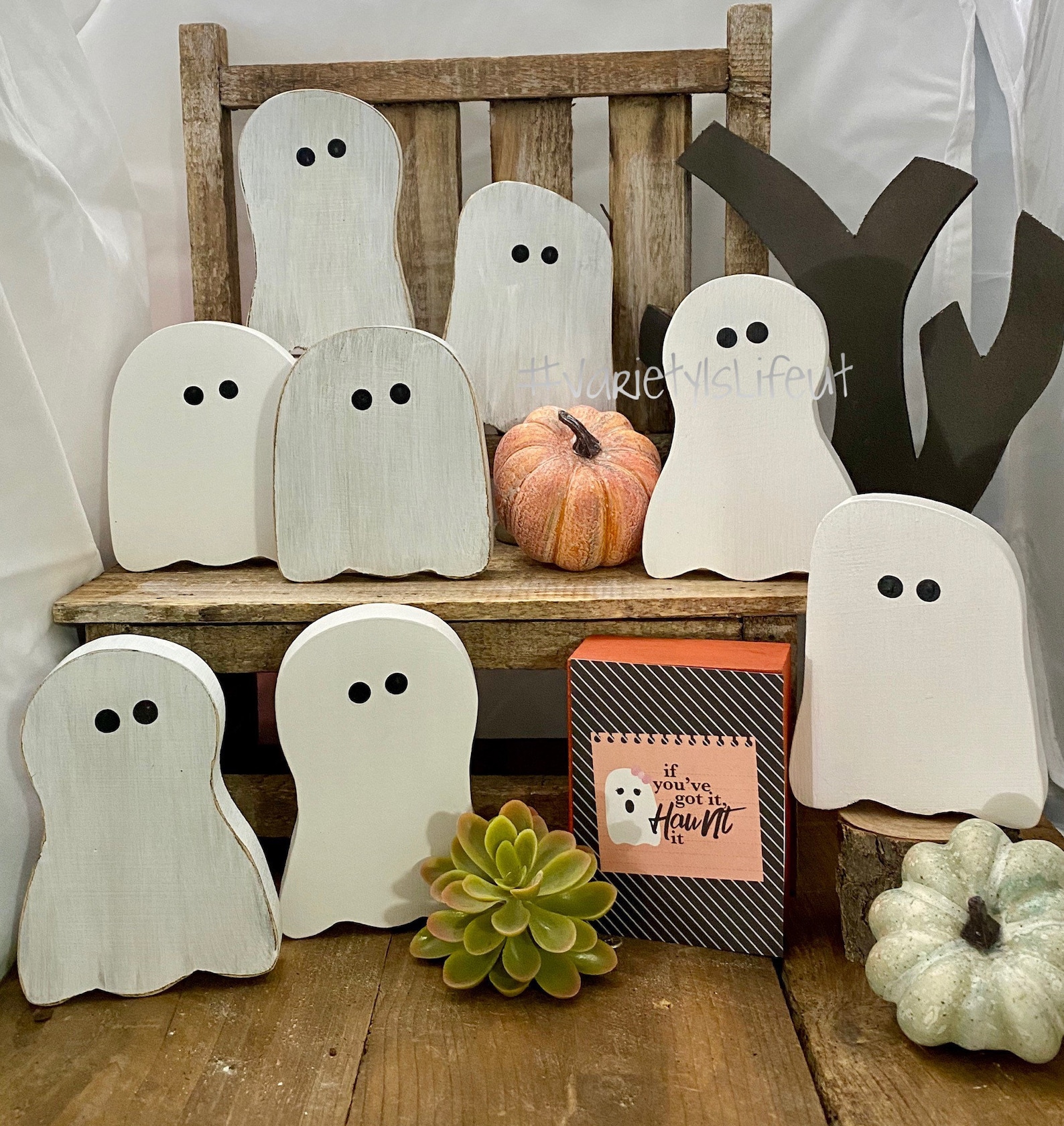 8. Metal Pumpkin Sculpture
This orange pumpkin sculpture with a beautiful pattern is available in four sizes – small, medium, large, and Xtra large – and a whopping 18 finishes and starting at $23.96.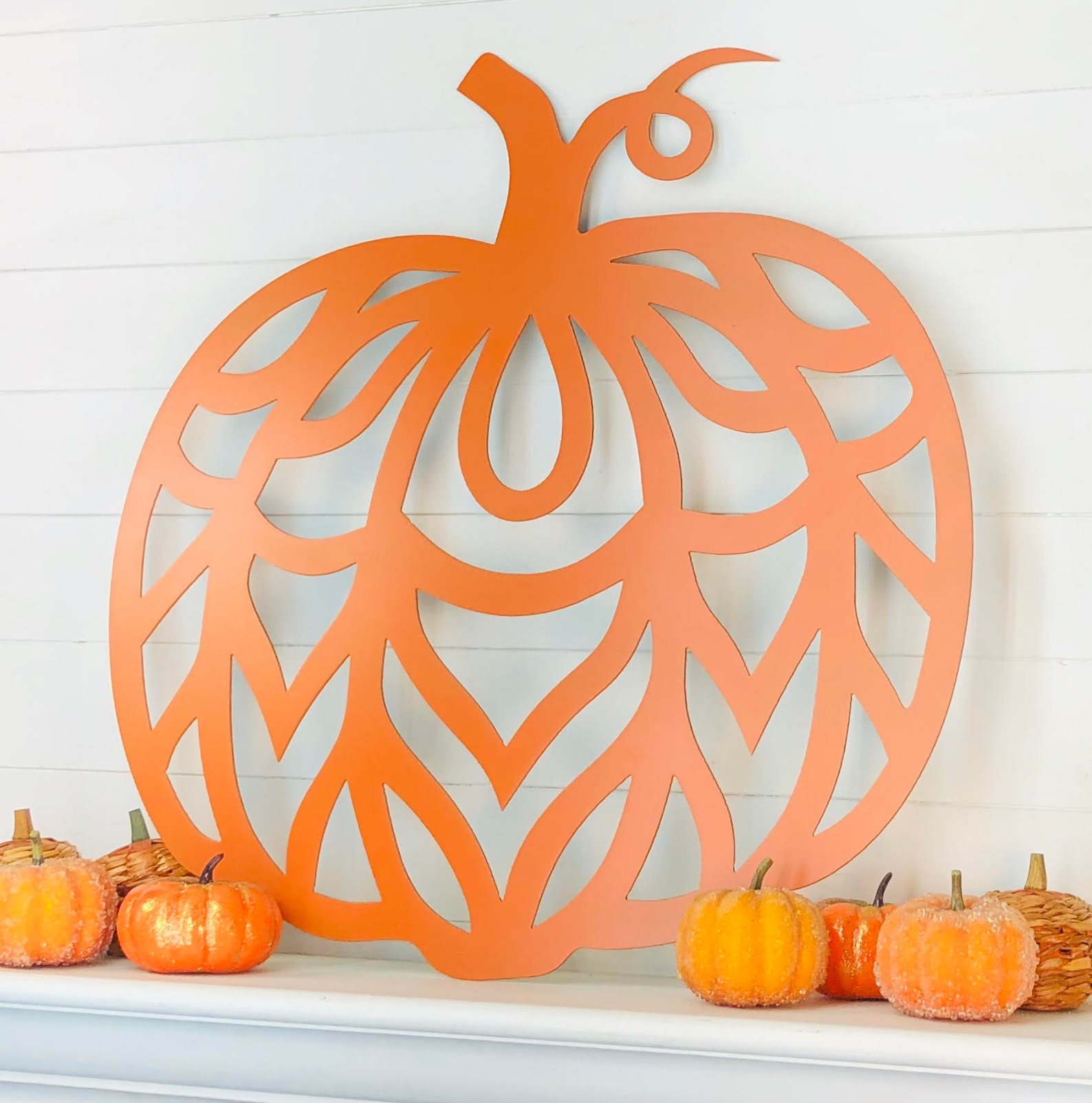 9. Bat Wreath
This sleek Halloween spooky wreath is fitted with a hanging bat and a simple ribbon floating above skeletons, pumpkins, and a variety of other plants. The chic decoration is a bestseller at only $32 so don't miss out!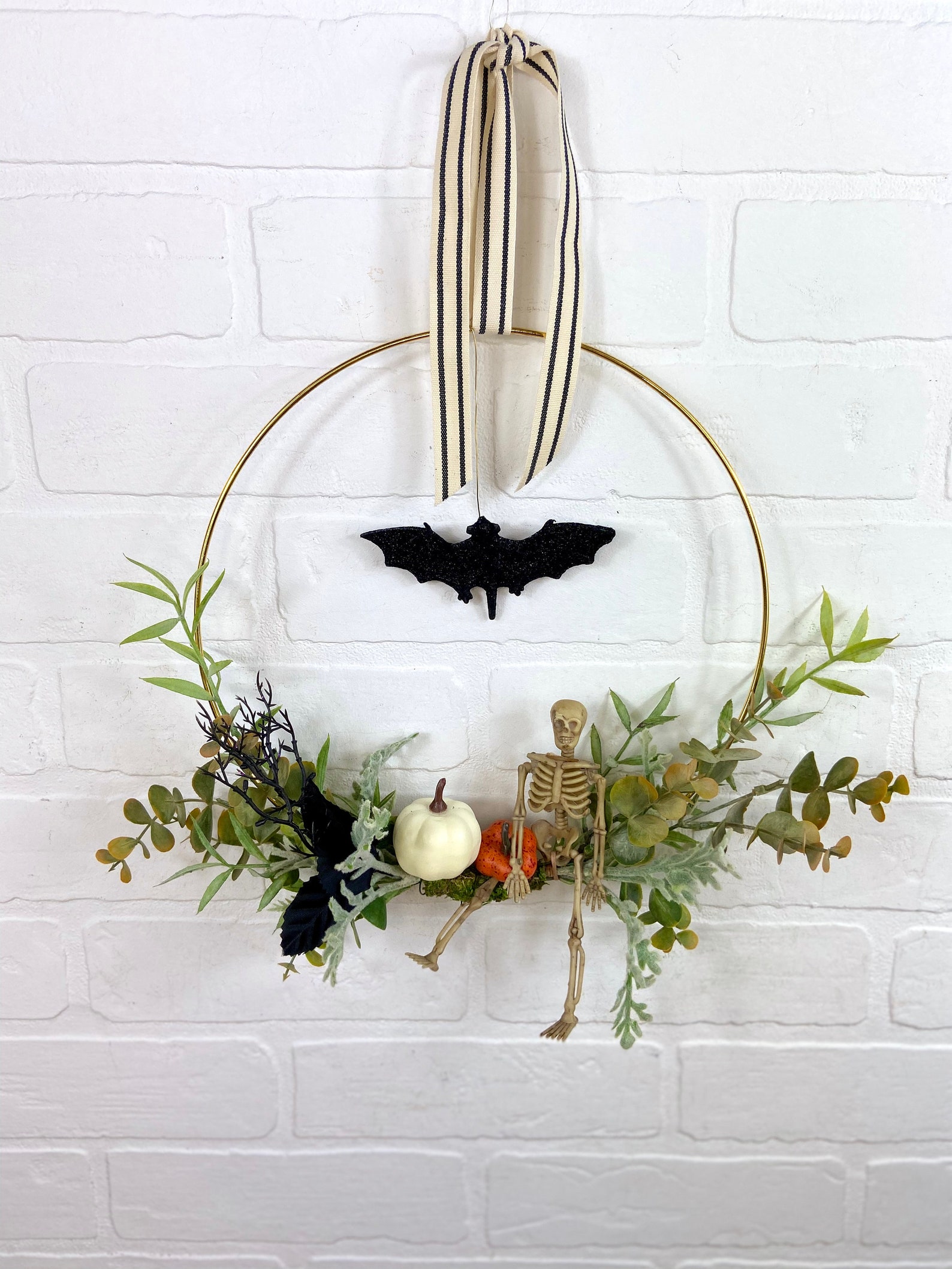 10. Spooky Scarecrow
If you have a garden or any type of yard, is perfect for you. A black silhouette with a metal stake, this spooky scarecrow sports a menacing pumpkin head and a crow on their shoulder. It is available in three sizes and starts at only $11.05!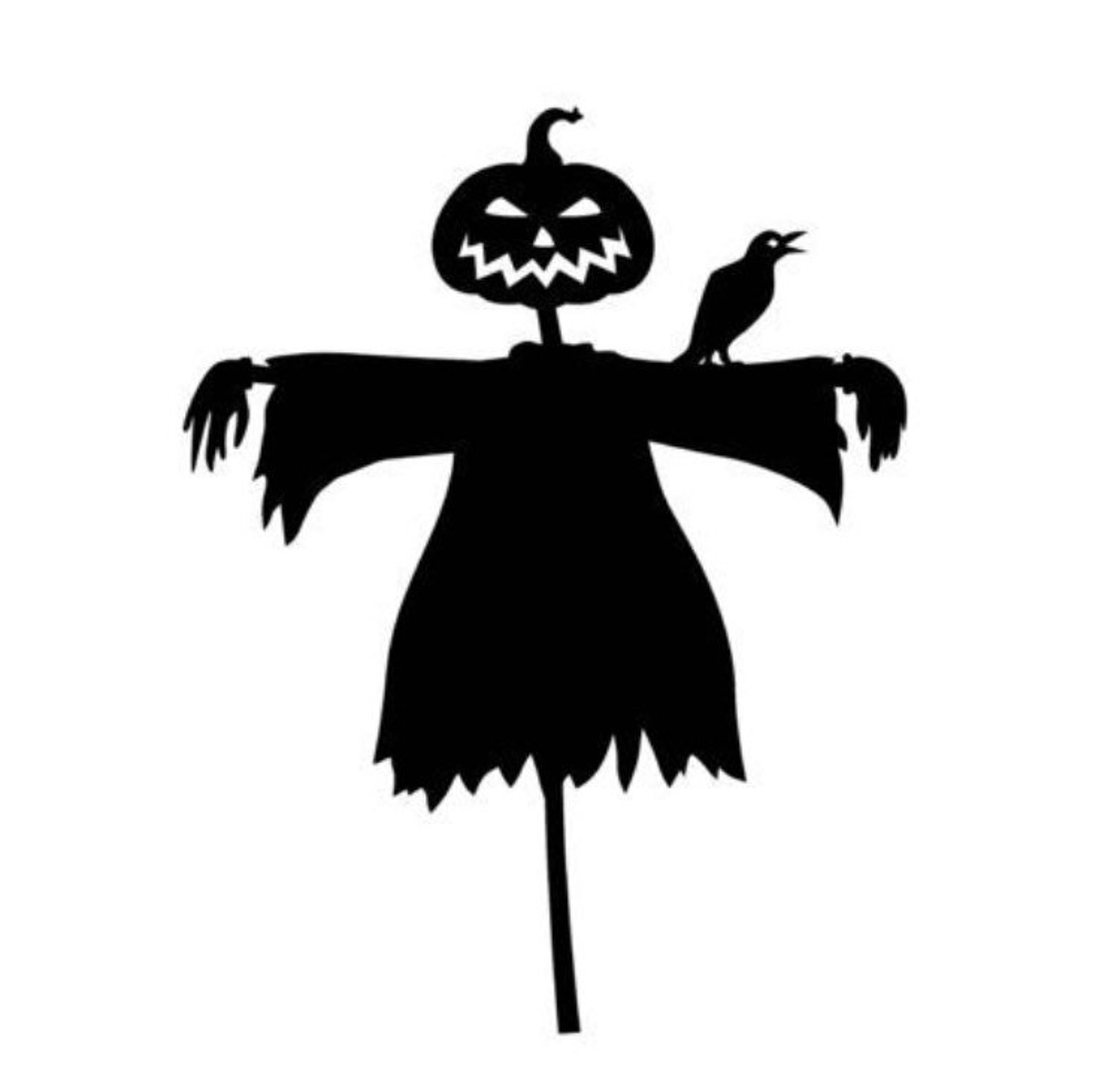 11. Halloween Confetti
This pastel Halloween confetti has fall colors such as shades of orange as well as cuter colors such as different shades of pink for only $10.80. There are also adorable smiling ghosts, black stars, and iridescent blue and purple stars. They are perfect for Halloween gift bags!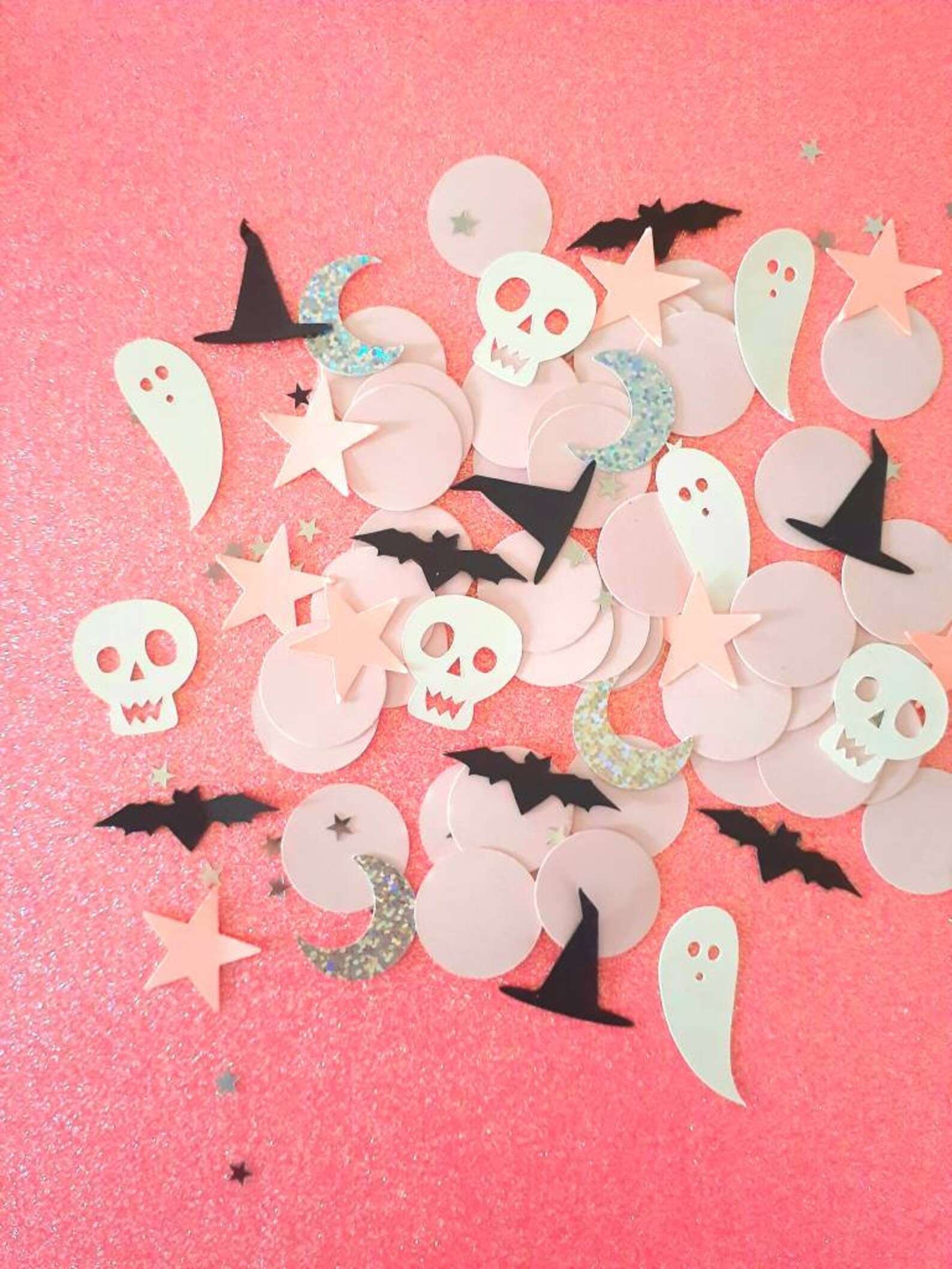 12. Eyeball Plant Markers
These creative ceramic eyeballs are made out of earthenware clay and enamel paint. The bloodshot eyes are creepy, especially in groups, but are humorous as well! They work well in pumpkins too, only are only $8 per eyeball stalk.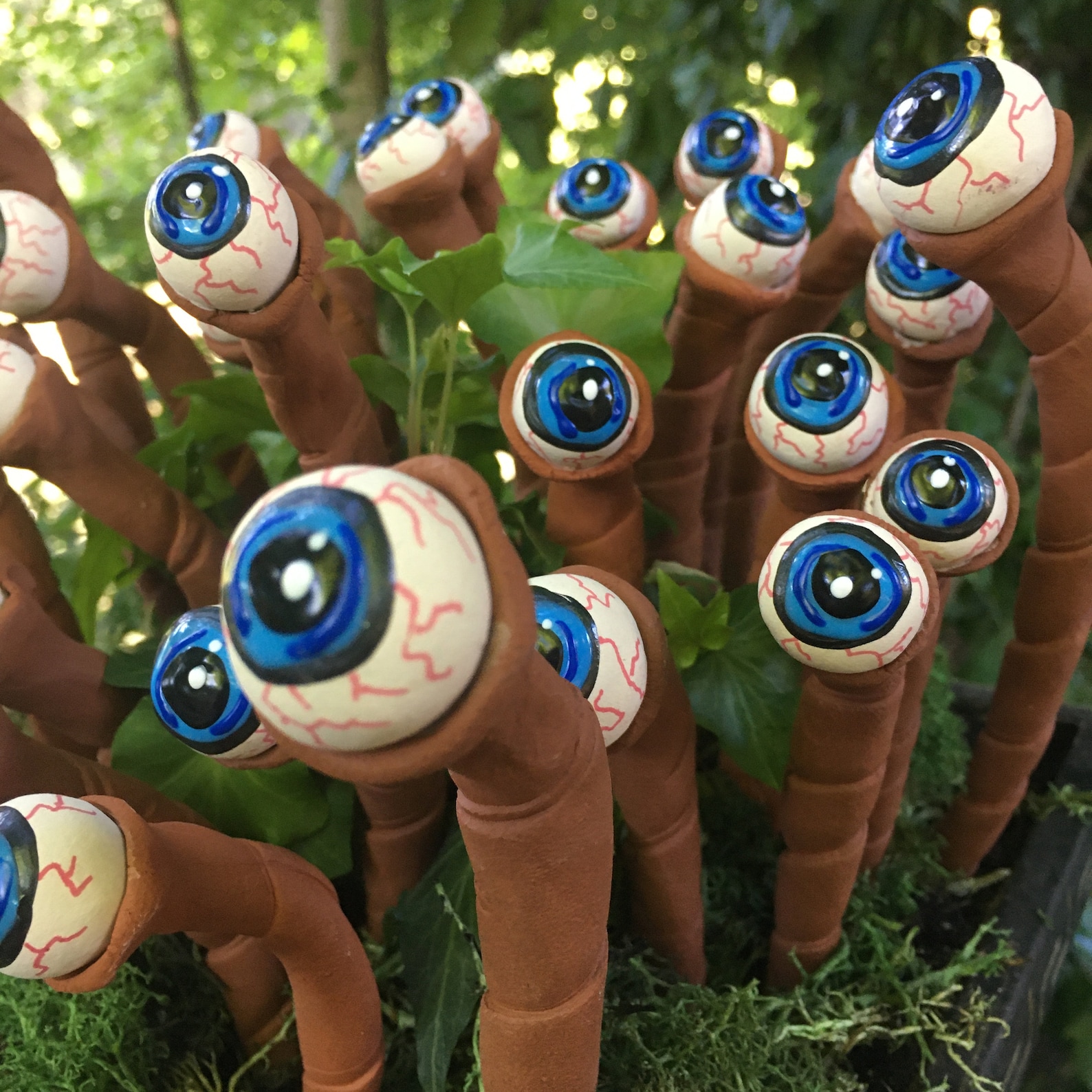 13. Ghost Napkins
Another subtle way to celebrate, the gold eyelashes on these ghost napkins give them a chic flair. Perfect for parties and general fall decor, they are also super affordable at only $5.45!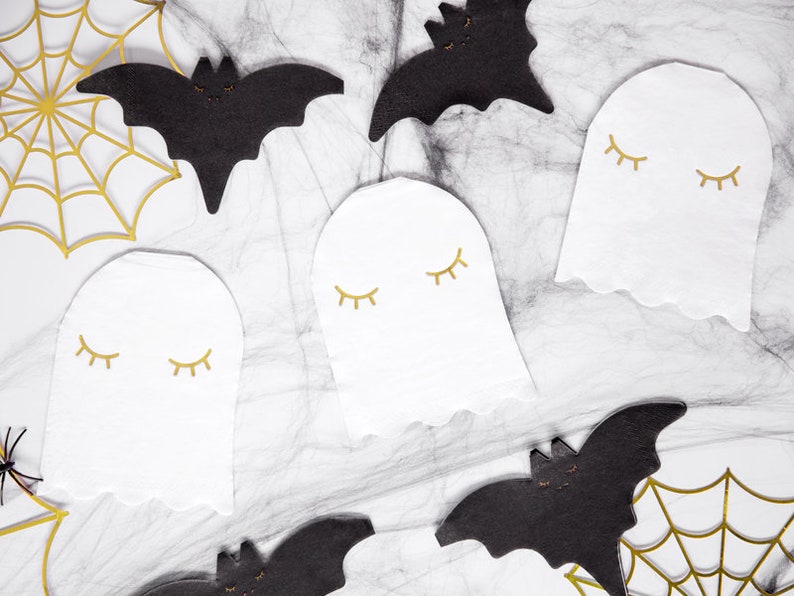 14. Giant Spider Web
This is an amazingly simple yet effective front yard decoration. A giant spider web that is 16 feet and super dense, for only $20.99 you can drape your yard in a creepy cobweb!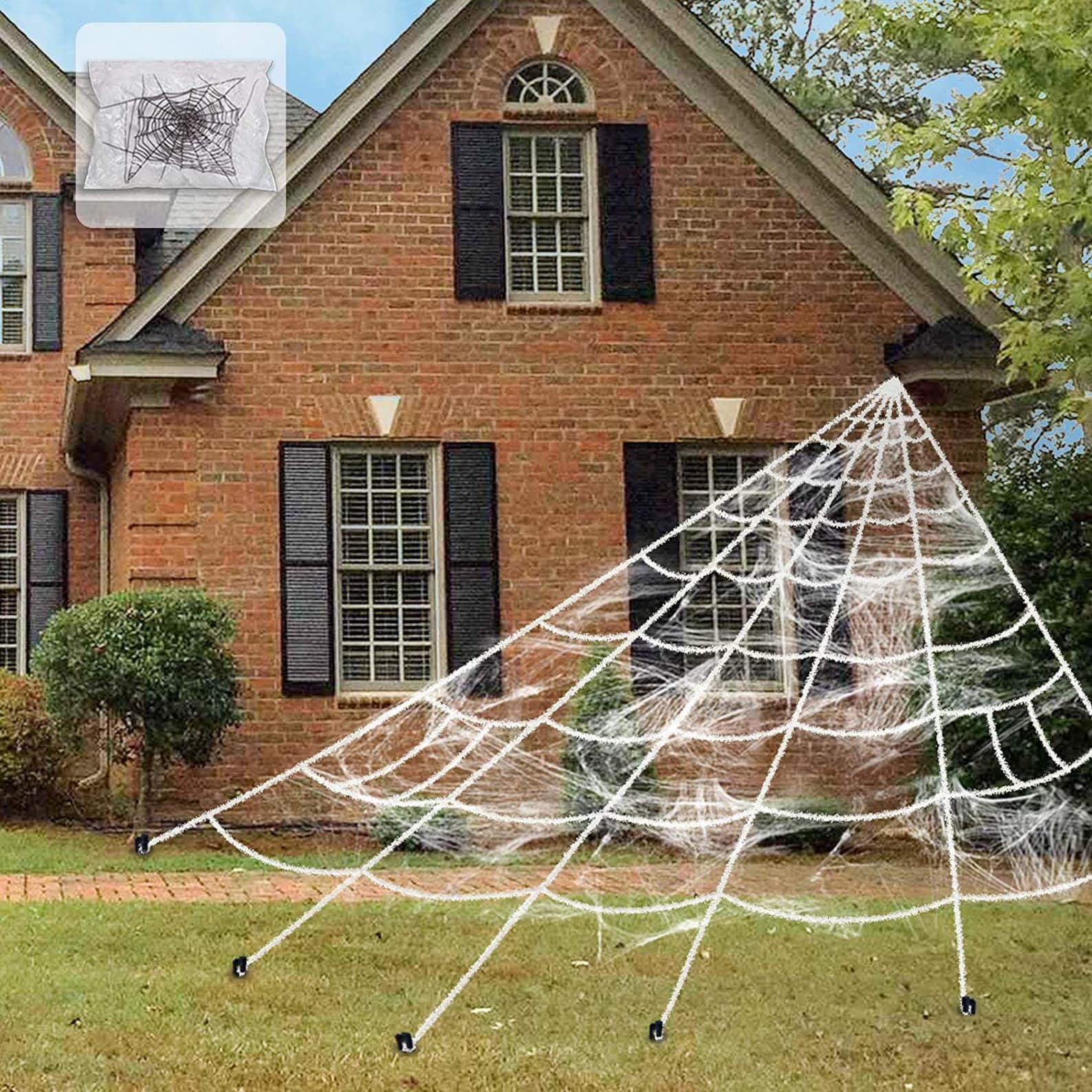 15. Hocus Pocus Sign
Inspired by the hit Halloween film Hocus Pocus, this handmade sign reads "Sanderson Sisters – Hocus Pocus Co. – Enchanted Brooms". The rare item is only $23 but 11.5 inches by 7.5 inches.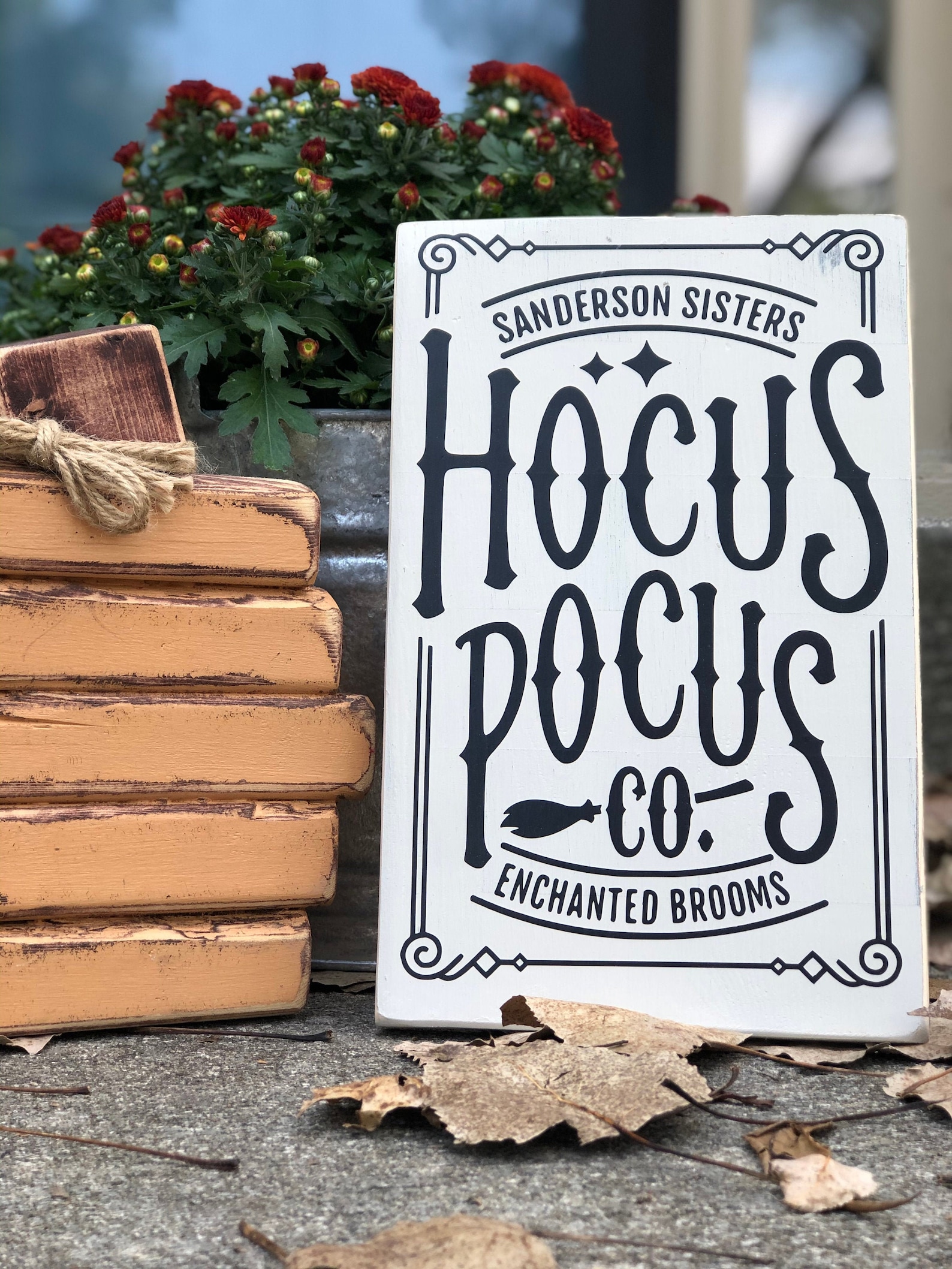 16. Monster Mash Bath Bombs
Another super creative way to celebrate, these orange and pale blue Monster Mash bath bombs come for $7.99 for one or $29 for a pack of 4. Inside the bombs is Halloween confetti fit with little eyeballs.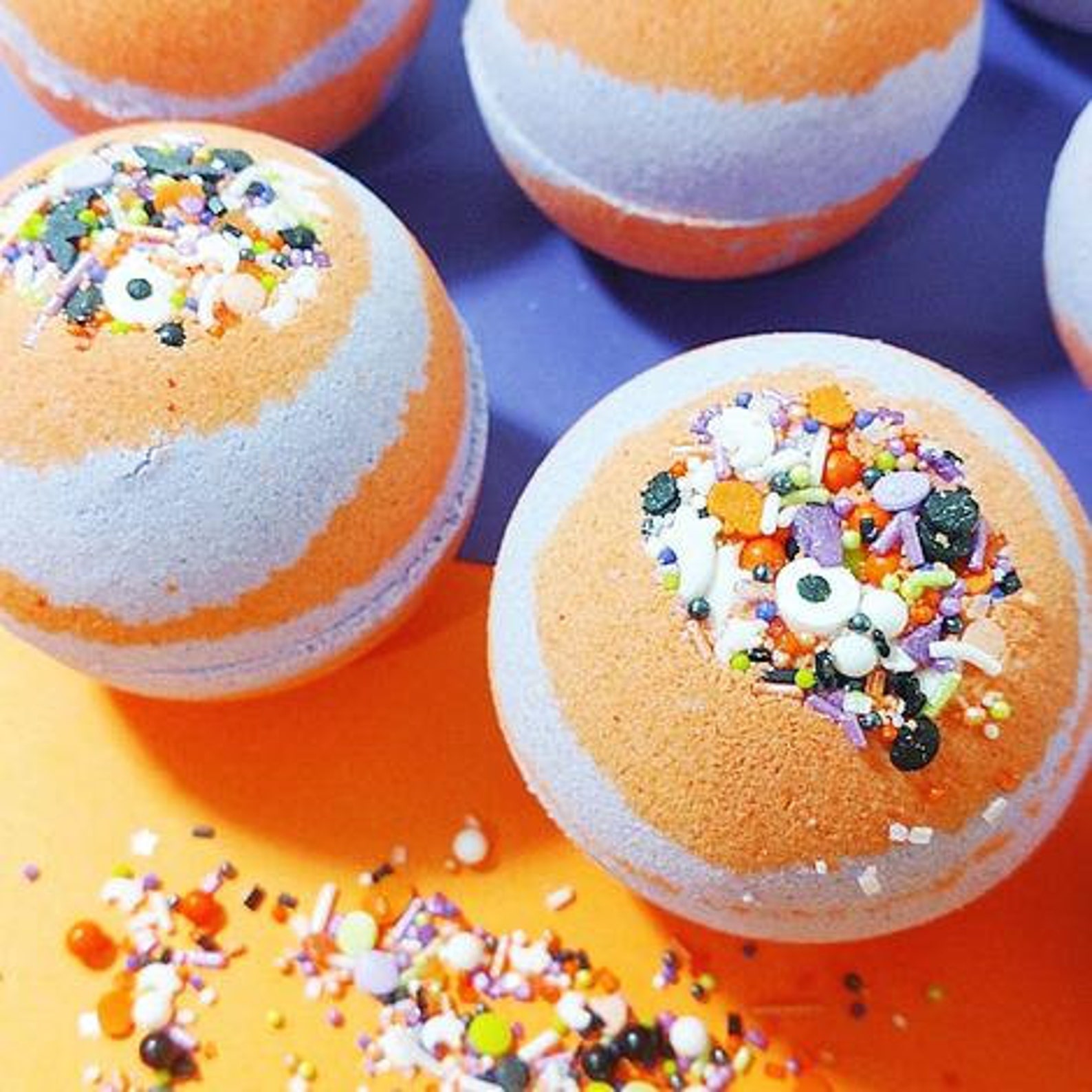 17. DIY Felt Pumpkins
These little DIY felt pumpkins are a unique decoration as they are completely DIY! The kit comes with everything you need, including every color of felt and your choice of a burlap, wool, or foam mat. The kit also includes all the instructions you need to complete the pumpkins no matter your experience level.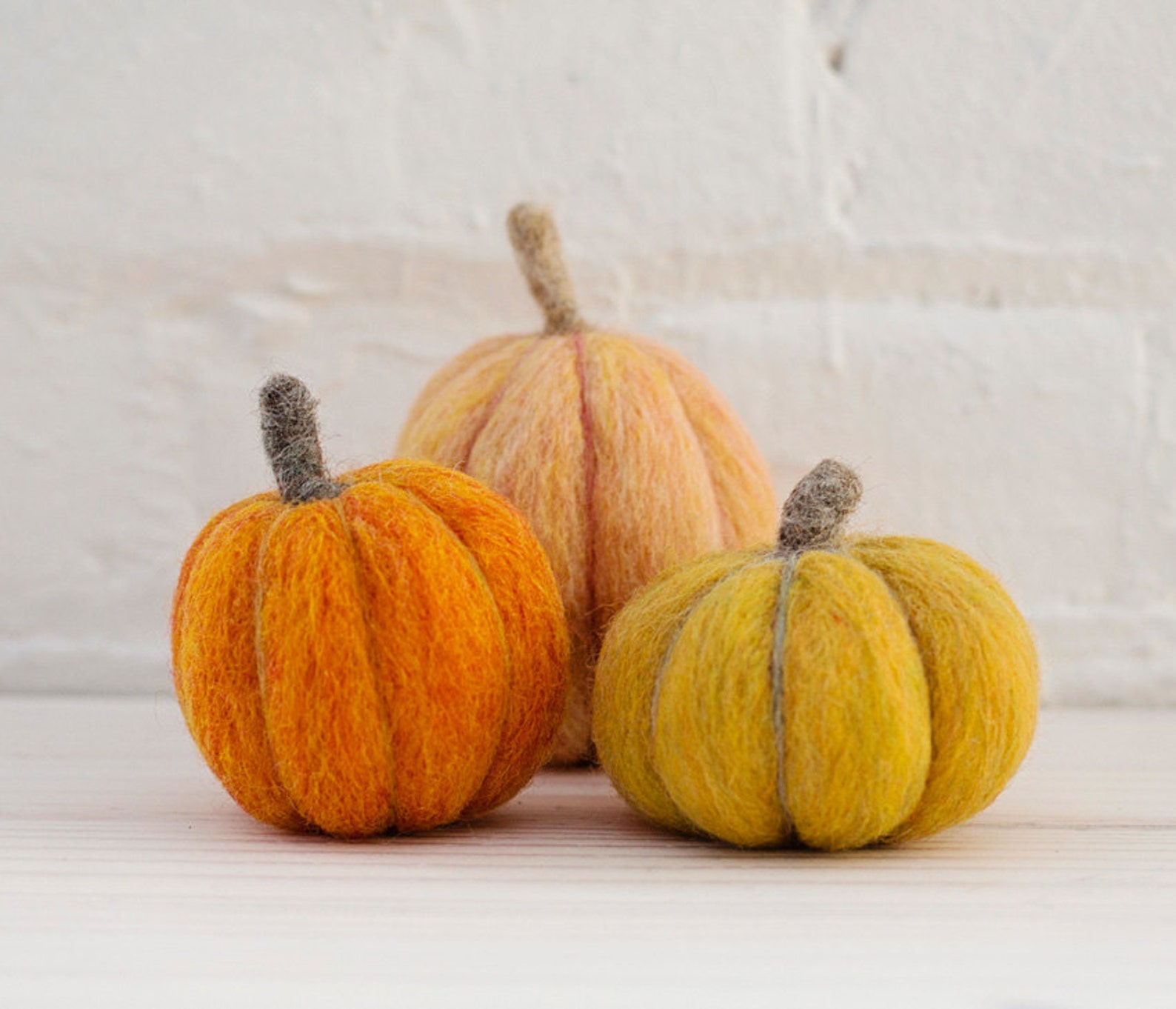 18. Fall Themed Vases
A very subtle decoration, the fall-themed vases in this "autumn collection" come in four different color themes: rustic, red skin, light pink, and autumn leaf.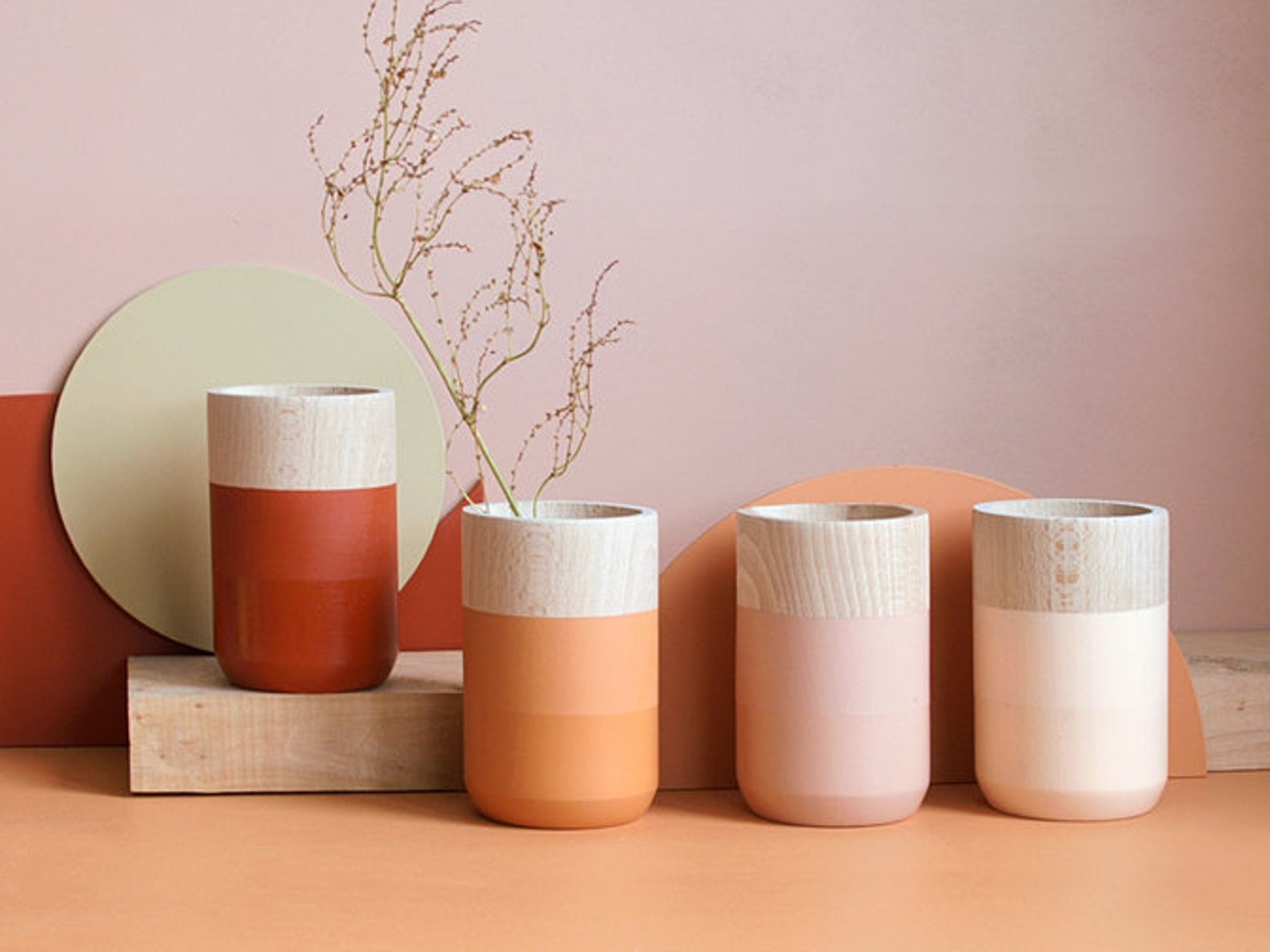 19. Pumpkin Candle Holder
This gothic candle holder is a sleek matte. Available in natural concrete and charcoal grey, you can even choose whether or not it comes with a tea light.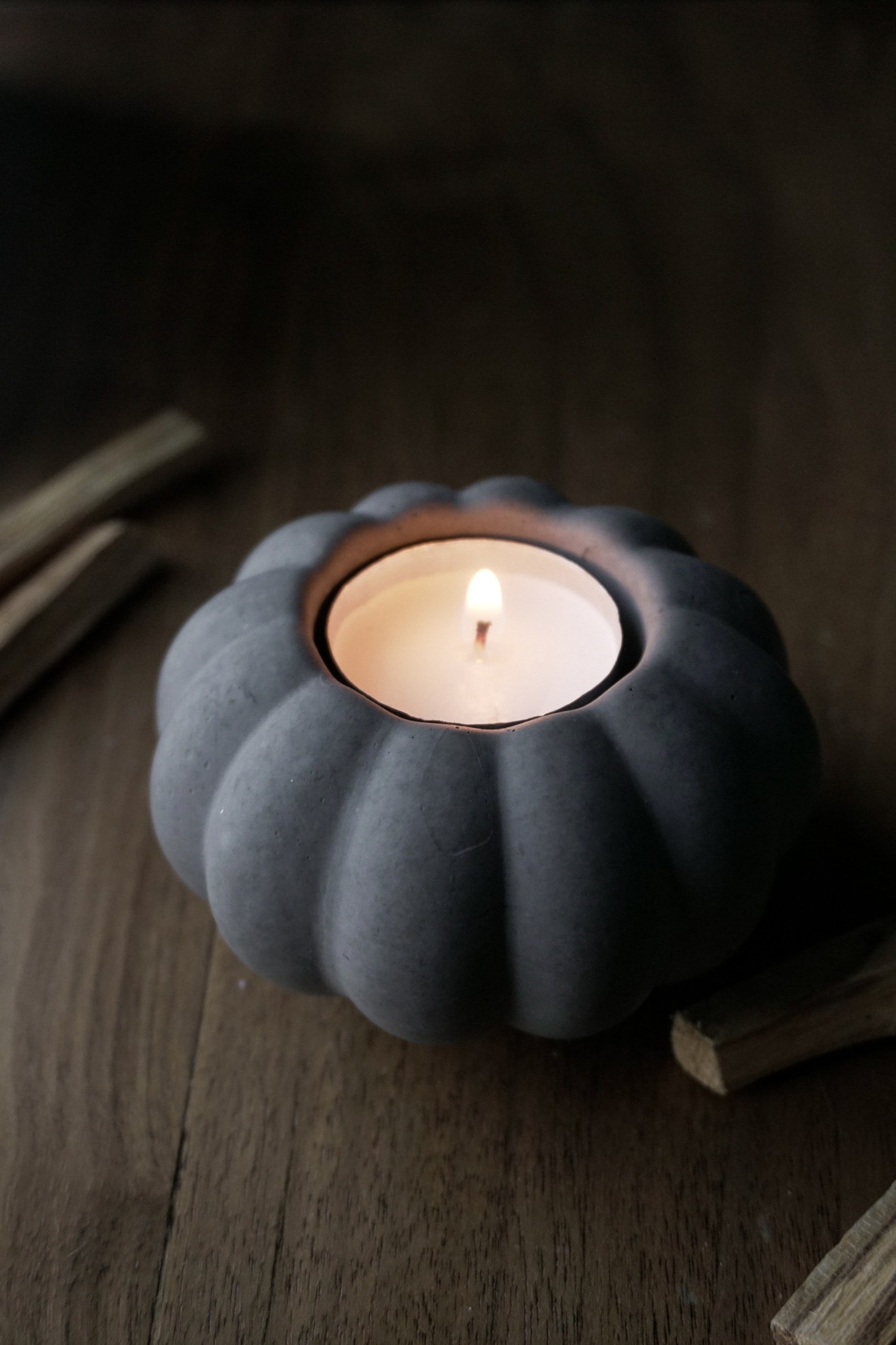 20. Ghost Pot
This super endearing pot is very simple. It is just white with a spooky black ghost face. A mini pot, it is perfect for succulents and other small plants.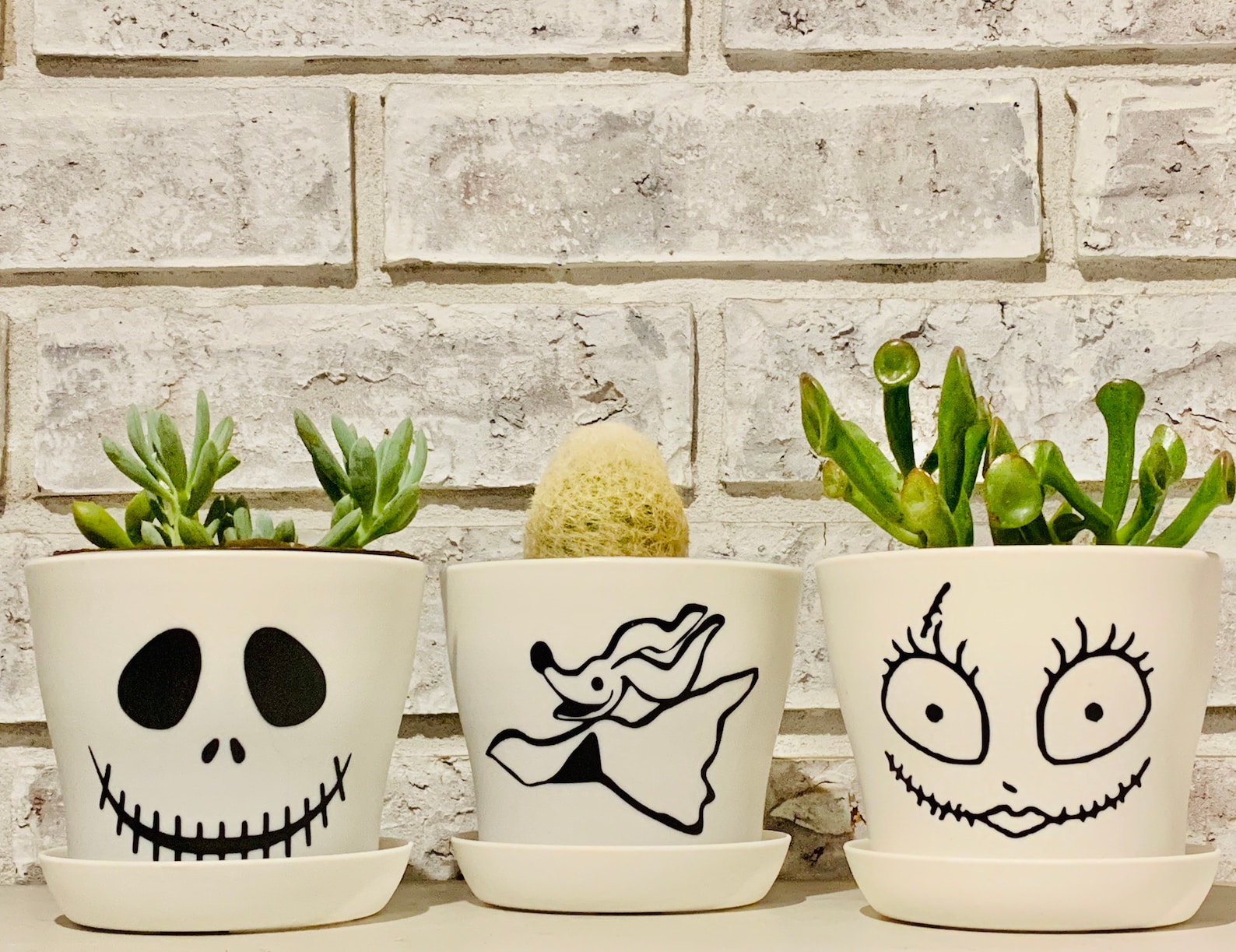 21. Ghost Wreath
Not quite a wreath, this handing door decal is beyond cute. With a hair bow or black top hat, you can choose between 7 different faces for the $69.99 door decoration. The ghost even has a little pumpkin candy bag and is available in two sizes: regular and mini.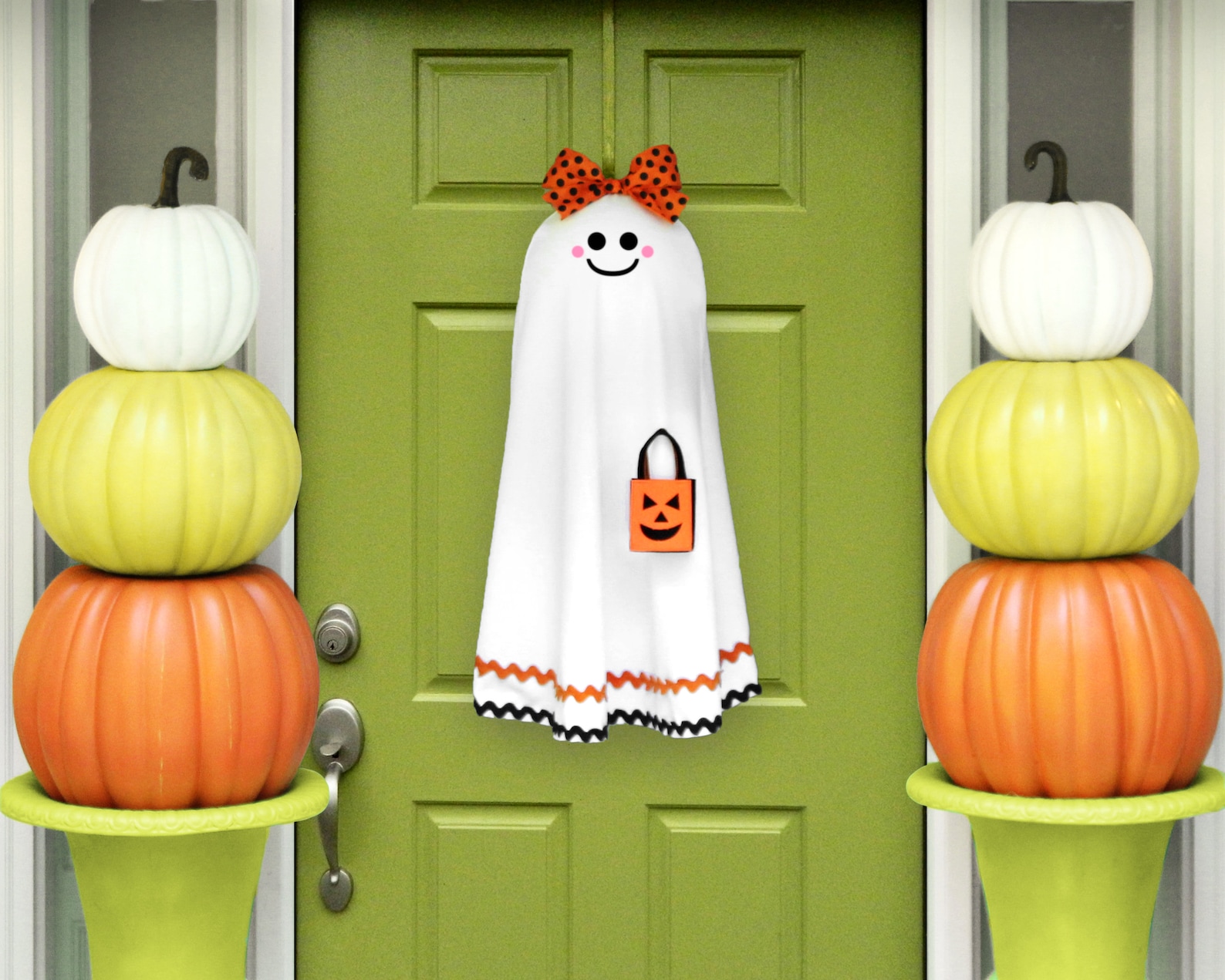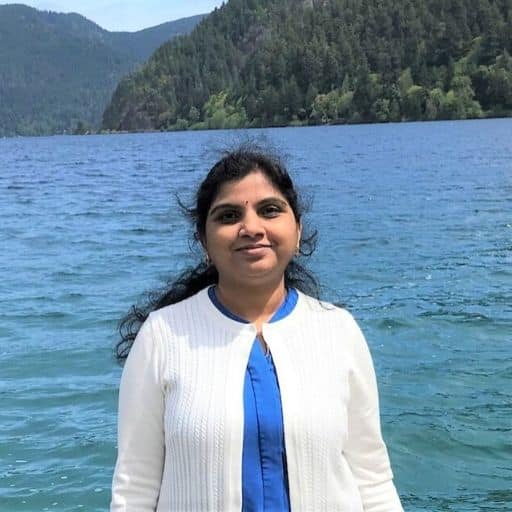 Howdy Folks, thanks for stopping by my blog.
I'm Swati, a proud mom, dedicated side hustler, full-time blogger, and a recognized millennial work-at-home expert. My expertise has been featured on esteemed platforms such as Forbes, CEO Blog Nation, Referral Rock, Vital Dollar, Databox blog, and many more. I have embarked on this incredible journey to share my firsthand experiences in the world of online income generation and to assist all of you in earning money from the comfort of your homes.
Join me in my mission to revolutionize the way we make money and achieve financial freedom. Trust me, it's not as challenging as it may seem!
Together, let's explore the boundless opportunities and pave our paths towards a prosperous future.