Are you a freelancer looking for Captcha entry jobs? This is the guide you need to thrive in this field that requires no training or academic certification. We shall be looking at Captcha typing jobs for mobile apps as well as PC Captcha solving jobs.
Filling Captcha while accessing websites and web pages can be annoying, but with the right online resources, you can earn from this simple online activity.
Arguably, the payoff is low but for someone who loves solving puzzles, this is your chance to earn from your hobbies.
Read to find out how to start and earn money through Captcha entry. Most importantly, the article also covers high-paying Captcha entry sites without registration fees.
Additionally, the article signs off with some important FAQs including how to enter Captcha correctly.
Let's get started.
What Is Captcha?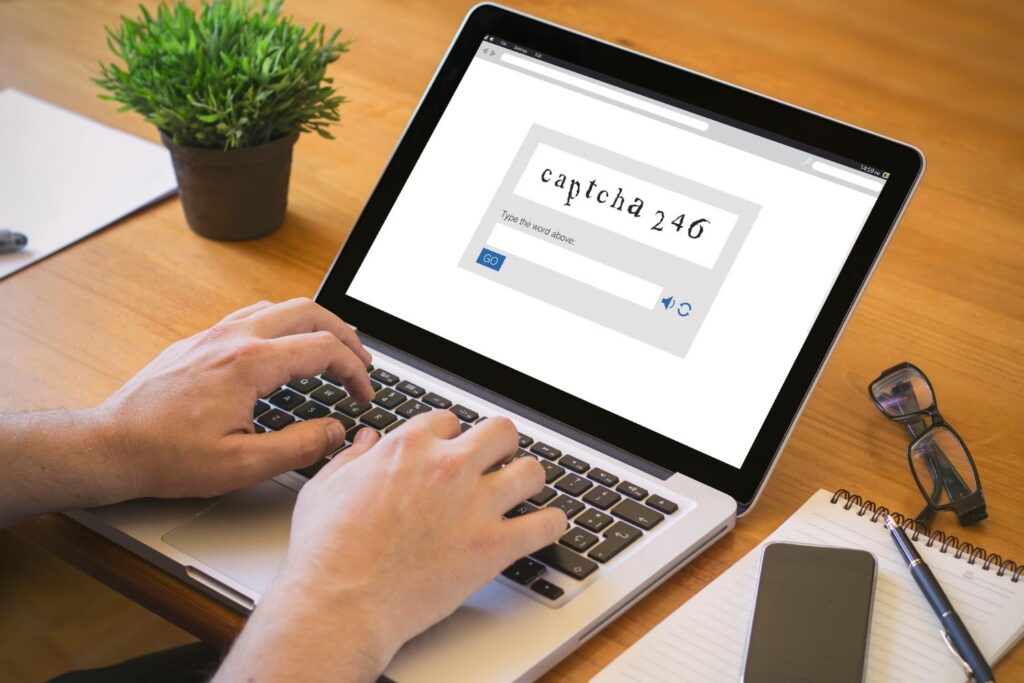 Captcha is an acronym for Completely Automated Public Turing test to tell Computers and Humans Apart. As a Turing test, the tool aims to identify possible interference of artificial intelligence in a process.
To the casual user, Captcha is irritating and sometimes persistent "are you a robot" pops up that halts your browsing progress. However, to web developers and website owners, this is an essential internet security tool for weeding out mechanized bots.
As a user identification tool, it lessens the work of checking the submission of forms and comments for spambots. Typically, Captch requires the user to fill in randomly generated alphanumeric elements into a text box.
Since its creation in 1997, Captcha has evolved to include image and audio identification, as well as math problems.
Is Captcha Entry Work Real Or Fake?
If you're wondering, is captcha typing job genuine? The answer is online Captcha entry jobs are real data entry-related gigs. The work is offered by people, corporations, and companies looking to register on or access a multitude of sites.
As such, one way of knowing if a client is genuine is by accessing if they have any reason to feature on different sites.
Is Captcha Entry Work Legal?
These are clients who can afford to automate processes, except that it is difficult to get rid of human intelligence in Captcha entry. Nevertheless, you need to be on the lookout for hackers who need to access sites for illegal purposes.
For example, a model may be required to feature on 100 fashion sites, but why would an individual need to register on 100 mobile banking apps? The point is that due diligence is a must before accepting online Captcha work from home.
Is Captcha Job Easy?
According to a research by Stanford University, it takes an average of 9.8 seconds to solve image Captcha and 28.4 seconds for audio puzzles.
The study shows that Captcha tasks can be more difficult than they are assumed to be. This is due to the fact that some Captcha schemes, depending on the type, are blurred, squeezed, or muffled.
As such, you might be required to request a different puzzle, meaning spending more time on a single task.
Nevertheless, compared to most online gigs that pay without investment, Captcha jobs are easy.
Can You Really Earn Money From Captcha?
Captcha filling jobs will not make you rich and neither can they substitute a full-time job. You get paid per solution or word which, according to review sites, comes down to around $0.0005 – $0.0007.
Most Captcha entry jobs pay remote data entry clerks to solve Captcha in batches of 1,000
Considering server downtimes, Captcha loading delays, and accuracy margins, it may take you up to 3 days to complete the assigned milestone.
Even when working non-stop, the most you can earn from Captcha jobs is around $2 per day or about $0.50 and $1 per 1000 correct impressions.
How Do You Enter Captcha Correctly?
Captcha entry just requires you to type characters as they appear to your eyes.
Mostly, solutions to letters are not case sensitive and work with either upper or lower cases. That said, if your solution is rejected repeatedly, it helps to capitalize letters that appear in the upper case.
You also have to understand how different alpha numerals appear in different fonts. Common mistakes involve 0 & O, A & 4, 1 & L/l, 2 & Z, 5 & S/s, 6 & G, and 8 & B/g.
When faced with a confusing character, it's best to click 'next' for a simpler puzzle or opt for an audio captcha or a completely new Captcha.
How Do I Start Captcha Entry?
A PC or smartphone and an internet connection are just about everything you need to start a Captcha entry gig. There are no special requirements, but I recommend an above-average typing speed.
Other than that, ensure that you only accept jobs from renowned clients with good online reviews. Note, for the most part, legit Captcha online data entry gigs come from Captcha services and never from an individual employer.
Check Out: Timebucks In-Depth 2023 Review
Top Captcha Entry Job Sites
Looking for high-paying Captcha work? I have done the legwork and come up with the best Captcha solving services around the world.
From the simple "I am not a robot" checkbox to math problems, here is where to get paid to prove that you are human:
1. 2Captcha
This is one of the premiere Captcha services with lots of jobs for freelancers. Paying clients send them Captcha images which they forward to independent contractors to solve.
2Captcha work is easy with just a mandatory requirement to pass a 5 to 10-minute test. What's more, their app runs 24/7 which means you can work whenever and wherever you like.
2. Kolotibablo
Kolotibablo Captcha work pays you up to $1 for 1000 correct solutions. Apart from Captcha, the service also pays you for translations and moderation of different images.
The company has been around since 2007, speaking to its legitimacy and dedication to Captcha work. Nevertheless, this is a highly professional outfit that will terminate you for incompetence and slow work delivery.
Sign up to Work at Kolotibablo
3. ySense
This is a global get-paid-to site with different earning options. Paid surveys, testing services, and viewing ads are some of the tasks that pay freelancers on the website.
Further, when you refer friends to sign up, you earn 30% of their rewards.
Note, submitting the wrong Captcha twice loses you the task, and failing puzzles 5 times gets you a 24 hr suspension from Captcha work. Payment is through PayPal and Payoneer with the potential of earning $0.5 per hour.
4. PixProfit
Solve Captcha and earn money on PixProfit. For 1000 correct solutions, you make $1, making this one of the highest-paying Captcha sites.
The company pays through PayPal, Webmoney, and Libertyverse. Their job openings are highly competitive which necessitates constant checking to join their Captcha workforce.
For example, as of publishing, new applicants are advised to try after one or two weeks.
5. QlinkGroup
QlinkGroup provides round-the-clock Captcha entry jobs for freelancers globally.
Payments are through Liberty Reserve with withdrawals being once a week. To make the most out of the opportunity, aim to work at night when the rate is up to $1.80 per 1000 solutions.
On the other hand, daytime gigs earn you up to $1/1000 Captcha. The minimum rate is $0.50/1000 and you must complete at least 800 per week to continue accessing their server.
Create Your QlinkGroup Account
6. ProTypers
This is a data entry firm with Captcha tasks paying between $0.45 to $1.50 per 1000-word-images. You earn TypeCredits that are redeemable for equivalent dollar amounts.
According to the site, top data typists make up to $250 per month. Payment is through Western Union, Check, and PayPal among other financial tools.
The best part is that you only need to type at a minimum rate of 10 words per minute to work on ProTypers.
Sign Up to Solve Captcha and Get Paid
7. Captcha2Cash
Captcha2Cash offers data entry work, the bulk of which is Captcha entry jobs. You earn up to $1 per 1000 correct solutions.
Basically, you just login and start working on a website as opposed to downloading data entry software. To work fast, the site advises that you use the "ESC" key as a shortcut to skip ineligible or blurred images.
8. CaptchTypers
As its name suggests, CaptchaTypers offers easy typing jobs for work-at-home freelancers. New applicants need to use valid email IDs to register for both admin accounts and payment options.
Nevertheless, to start work, you have to download a worker's software after your admin account has been approved.
The company pays through Bitcoin, Neteller, and Webmoney. Workers from Vietnam and India can also access their earnings through select banks.
Referrals earn you 10% of what your friend makes.
9. FastTypers
Do you like working at night? If so, FastTypers is your kind of freelance workplace.
Data typists make around $2 per 1000 impressions on the condition that you are 85%, or more, accurate to avoid suspension.
Additionally, the site requires you to solve Captcha fast and work consistently. Payment is via PayPala and other online money services.
Register to Make a $2/1000 Captcha
10. TELUS (Formerly Lionbridge Smart Crowd/Virtual Bee)
For you to make good money online, it helps to diversify. That's what Lionbridge offers its independent contractors with jobs ranging from translation and gaming to Captcha entry.
This is one of the most trusted platforms in the industry handling data needs for companies in diverse industries. Micro tasks such as Captcha entry pay around $1 per 1000 correct solutions.
11. Captcha Club
Captcha Club is one of the best daily payout Captcha entry sites. The company encourages students and fresh grads to apply for the typists' positions.
Here, you earn money while typing Captcha through both a mobile app and a PC platform.
Typical daily payouts exceed 1700, pointing to a busy site with nearly 9000 Captcha job seekers signing up every day.
Captcha tasks, as well as online consultancy gigs on the site, are offered through the subsidiary www.easytypingjob.com.
12. Freelancer.com
If you are looking for Captcha entry jobs without investment, create an account on Freelancer. This is a leading jobs marketplace that lists data entry tasks from both companies and data entry agencies.
Depending on the client, requirements vary and so does the payment. Below is a look at the features of a typical Captcha job opening on the Freelancer site:
| | |
| --- | --- |
| Typing speed | 50 wpm. |
| Availability | Minimum of 4 hours per day. |
| Hiring Method | Immediate hire job. |
| Payment Method | PayPal/GAF |
| Average Rate | $0.80 / 1000 Captcha. |
13. Upwork
Upwork is another freelancers' site with thousands of Captcha entry jobs without registration fees.
Work is posted directly by clients and all you have to do is sign up and submit your bids. You can work on both fixed and hourly rates, and with as many clients as you can handle.
To earn by Captcha solving on Upwork, search through the site using keywords such as "data entry", "typing", and "Captcha entry".
14. Fiverr
You can make money typing Captchas projects listed on Fiverr. The platform allows creators to list their services, as well as their asking rates for clients to view.
As the name suggests, five dollars was the standard rate for work on the platform. However, today you can charge up to $10,000 per project.
A fast look through the profiles of Captcha and reCaptcha services on the site shows a typical payment rate of between $5 and $10.
Start Selling Captcha Services on Fiverr
15. ShortTasks
This is a microtasks website listing jobs such as internet research, data entry, and proofreading. In addition, you can work as a Captcha solver, proofreader, and slogan designer.
If you are looking for 'Captcha entry work with daily payout', ShortTasks pays you the moment a client approves a job. The minimum payout is $50 without a limit on the jobs you can take or the amount you can charge per task.
Captcha Typing Job: FAQs
1. Which Is The Best App For Captcha Typing?
2Captcha is arguably the best app for captcha typing paying at the rate of $0.80/1000 Captcha. Further, the app gets good ratings on Trustpilot at 3.8 stars and Google Play at 3.2 stars.
2. Which Is The Best Captcha Site?
There are many websites that list Captcha entry work among other freelance tasks. The best sites, however, deal specifically with Captcha and at most, other data entry microtasks. Such sites include:
2Captcha

Captcha Club

CaptchaTypers

Kolotibablo

ProTypers
3. How Much Can I Earn from 2Captcha?
2Capctcha pays up to 80 cents per 1000 captcha solutions.
Captcha Solving Jobs: Conclusion
With a typing speed of as low as 10 words per minute, you can solve Captcha and get paid from anywhere in the world.
The work is considerably simple and pays much less than most of the jobs you'll find in this blog. The average pay is around $0.50 per 1000 Captcha, a task that can take you up to 3 hours, working nonstop.
Arguably, this is not an ideal representation of immediate hire at-home jobs. But if you are really interested in Captcha solving you'll find above are the best platforms above.
Have I overlooked Captcha sites or apps that pay higher? Share your insights below.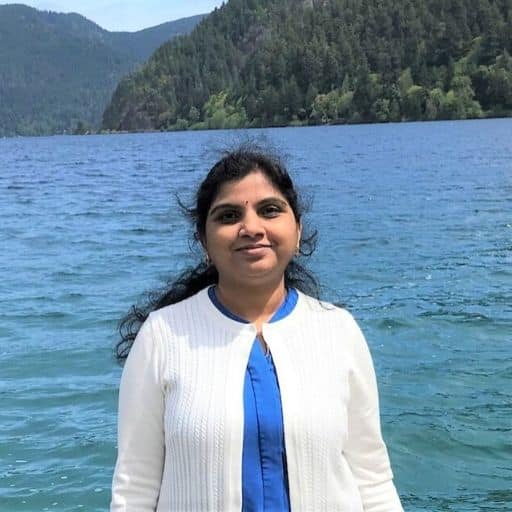 Howdy Folks, thanks for stopping by my blog.
I'm Swati, a proud mom, dedicated side hustler, full-time blogger, and a recognized millennial work-at-home expert. My expertise has been featured on esteemed platforms such as Forbes, CEO Blog Nation, Referral Rock, Vital Dollar, Databox blog, and many more. I have embarked on this incredible journey to share my firsthand experiences in the world of online income generation and to assist all of you in earning money from the comfort of your homes.
Join me in my mission to revolutionize the way we make money and achieve financial freedom. Trust me, it's not as challenging as it may seem!
Together, let's explore the boundless opportunities and pave our paths towards a prosperous future.