How to Earn Money on the Side at Night
With a side job like bartender or firefighter, you can expect a regular salary and preset hours. On the other hand, a remote bookkeeping business could mean working on demand.
The point is that your choice of work determines how and when you will earn money through an overnight or evening gig. Basically, you can choose to earn under 3 categories:
1. Work for a Company
Using the previous example, a job like bartending can be a great evening gig if you have the right skills. You'll work as an employee under management, and expect a regular salary plus benefits.
Your job hunt is made easier since you know the brick-and-mortar businesses to approach. It also helps that these are regulated jobs whose salaries are usually preset.
For example, for a registered nurse part-time gig, you can check the Bureau of Labor Statistics for the job outlook, including salaries, requirements, and local job distribution.
2. Start a Side Business
One way to ensure your annual wage increases exponentially is by starting a business. And since we are talking about night-time jobs, it's best to go for a business that is easy to run.
Typically, it helps to start a business that is in line with your 3-5 job or the skills you have acquired over the years. However, everything you need to know about running a business may not come to you easily, which is why you might need a manager or remote help.
For example, personal finance has always interested me, which explains why blogging in the finance niche is a natural choice for me.
Along the way, I work with virtual assistants, researchers, and web developers, freelance employees who as you may guess, work even at night!
3. Work as a Freelancer
As I just said, I work with remote help who are basically freelancers in different fields. This is the beauty of an internet connection in that it allows people to complete diverse paid tasks right from home.
Depending on the job, you can actually access training courses online to shore up your credentials. For example, teaching English to non-native speakers requires a TEFL Certificate.
How do I know all this?
Well, apart from blogging I already work as a freelance Special Education Teaching under the BeBeee platform. The work allows me to utilize my Math expertise right from home.
You can do the same through countless freelancers' websites like Upwork, Freelancer, Fiverr, and Legiit. These are platforms where you register, create a profile, and, once approved, get access to thousands of clients looking for your expertise.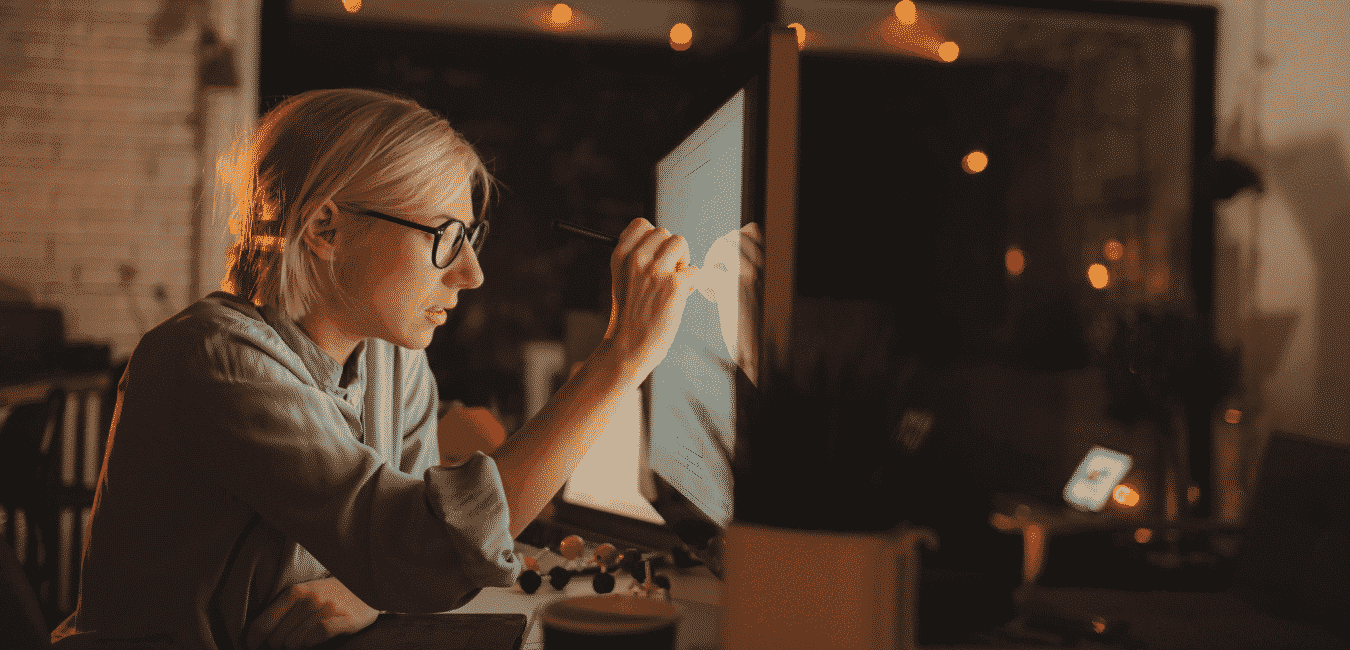 Today, I'm going to touch base on some of the amazing late-night jobs near me (aka evening jobs part-time) that pay well. These are jobs that can make you some extra cash this very weekend.
All you need is energy and dedication to work an extra hour each night, to try out the following jobs:
1. Survey Junkie
(Get Paid Up to $45 per Survey)

You can earn up to $17 per hour with Survey Junkie – sign up here and earn extra cash every night before going to bed.
Joining Survey Junkie is a no-brainer. Their surveys are short and easy, and you pick the ones you want to take. The site pays up to $45 per Survey and has a 4-star rating on Trustpilot.
What ranks Survey Junkie among the best night shift home-based jobs is that you get paid even if your surveys don't qualify. So, go ahead, take surveys, earn virtual points, and finally redeem them for PayPal cash or e-gift cards – Start earning now.
2. InboxDollars (US), InboxPounds (UK),
($5 sign-up bonus, lots of perks and up to $35 per Survey)

This B-rated BBB-accredited rewards site has been around since 2000 and paid over $57 million to its members to date. With Inbox Dollars you can earn money or gift cards for taking polls, answering surveys, watching videos, playing games, reading emails, redeeming coupons, and a lot more everyday activities.
Sign up to avail a $5 welcome bonus:
Note: Again, email confirmation is a must to avail your $5 bonus!
3. Upwork
Upwork is a global freelancing platform for people interested in hiring and offering freelancing services. It offers unlimited opportunities for freelancers to make a handsome income from home.
Whether you're a copywriter, graphic designer, editor, creative writer, or anything in between, sites like Upwork, MediaBistro, and Flexjobs offer well-paying, reputable freelance jobs you really want to get hired for.
As an industry leader, Upwork is an evergreen service that's always in huge demand, especially with the heavy influx of websites, blogs, and e-commerce sites that need remote job workers.
So, if you have the inherent freelance skills and prefer working from home, create an Upwork profile today.
Best After-hour Jobs from Home [Make a Full-time Income]
When searching for any type of work, why not start with the best work night shift jobs in the lot?
Well… when it comes to overnight shifts, some jobs stand out better than others. It's not just about the pay, but also the suitability of the tasks involved and the available time. What I mean is, there are some jobs that fit perfectly with the nighttime. These include:
#1 Editing & Proofreading
Basically, as the name suggests, proofreading involves rectifying grammatical mistakes in written text. As such, you can work as a proofreader at any time as long as you can receive and send out documents from your location.
Another upside is that you can proofread documents by employing basic English language skills.
According to Glassdoor, the jobs available for proofreaders pay around $49K per year with top earners making up to $65K annually.
To make it big, you may have to go for tasks such as proofreading for court reporters. However, such a job will require a little more than basic proofreading skills.
You can kick-start your proofreading career with this FREE 76-minute workshop conducted by Caitlin Pyle, a leading proofreader in the industry.
Related Read: 35 Online Proofreading & Editing Jobs for Beginners
#2 Blogging
As a blogger myself, I can authoritatively tell you that this job pays well. For instance, it didn't take long after deciding to become a full-time blogger, before my income surpassed my previous salary.
To make it as a blogger you need to come up with a marketable niche to monetize the blog. For the process to be seamless, there are specific steps to follow, from creating your blog to making money from it.
If this sounds like your kind of after-hour job desire, I have outlined the steps to ensure a successful blogging business here.
The job can be time-consuming, but on the flip side, you can make a six-figure income sitting at home ($1,500/mon when starting out).
#3 Vlogging
Another job best suited for night owls is becoming a YouTuber. This the largest online video channel in the globe, pays you to make and post videos. This is an interesting job that you can do either at night or even full-time.
The pay is also limitless depending on how viral your videos get. Here, it's all about choosing a niche that attracts vast viewership fast and consistently.
If you opt for this career path, beware that it may take time before you get a single dollar from YouTube. Basically, you need;
Get 1,000 subscribers to your YouTube channel.

Rack up 4k watch hours on your videos for the past 12 months.
Once your channel achieves the above milestones, you become eligible to host ads in your videos. Here is where the money is: You get to keep 55% of the ad revenue!
This is made possible through platforms like AdSense. Depending on your niche, great viewership opens your channel to paid collaboration with brands for more earnings.
To achieve this, you need to have some basics that go into running a successful YouTube channel. With that in mind, I have prepared the following posts just for you:
How Much Can I Make on YouTube?
It's difficult to pinpoint the average annual salary for YouTubers since the algorithm for the calculations changes constantly as the factors that affect overall earnings. Generally, though, you can get up to $10k per sponsored video with 100k or more views.
With a huge following though, YouTubers can really make bank. Take the case of MrBeast (204m+ subscribers) who Forbes reports earned $54 million in 2022 alone!
Note: In this freelance work, your location, niche, acceptability by brands, and creativity greatly affect your average income as an independent worker.
#4 Virtual Assistance (aka VA)
Virtual assistance is a broad job that involves helping business owners handle some or all of their online responsibilities. This could mean running social media accounts, crafting emails, scheduling, and travel arrangements.
Luckily for you, VA tasks can be done from anywhere in the world and at any time. As a matter of fact, some employers prefer remote personal assistance that can work throughout the night- this ensures that their businesses run 24/7.
The pay is good, with ZipRecruiter reporting that freelance VAs earn an average of $32 per hour. You can also make up to $100 per hour, provided that you provide lucrative virtual assistant services.
For example, Virtual Assist USA offers VA services for entrepreneurs, professionals, and small business owners from all over the world.
So, why not put your spare time to productive use?
Not sure, how to proceed further, grab this FREE list of 275+ services to pick from and get started today!
#5 Amazon FBA Seller
This is a growing business model that anyone can indulge in at any time of the day from anywhere in the world. It is simple, you sell items online with Amazon taking care of the packaging, shipping, and customer support.
The service even provides storage as your orders increase. As such, you don't require any physical space to run a FBA store.
How to Succeed as an Amazon FBA Seller?
As much as Amazon makes selling hands-free, there is a lot to learn including product selection, marketing, and customer satisfaction.
Jessica Larrew, the founder of The Selling Family has just the right FBA boot camp training. The course covers all the tricks that led Jessica and her family to consistently make 6-figures through FBA.
#6 Freelance Writing
If you don't mind researching and writing unique copies on different topics, then you can make freelance writing your p.m job. As one of the most popular "work-from-home jobs", the gig involves content creation for bloggers and websites.
Does Freelance Writing Really Pay?
While you probably won't make 7-figures as a ghostwriter, the job does pay well with ZipRecruiter reporting a median hourly pay of $29/hr in the U.S. The job is, however, a great springboard to a career as a blogger where huge incomes are within reach.
How to Become a Freelance Writer?
To become successful as a freelance writer, you'll need to learn the basics of content creation for online readers; I'm talking about content that converts and keeps up with Google search algorithms.
A great resource for this type of training is the Earn More Writing Freelance Course by Holly Porter Johnson, the founder of Club Thrifty. Her course targets people without previous experience as writers.
Through videos, worksheets, and one-on-one interactions, the training covers:
How to create great content.

How to build a writer's portfolio,

Moving from a broke to a rich writer/blogger.
What I like about the course is that its models have been crafted by a successful blogger.
Yes, Holly knows what she is talking about: She was making $2k – $3k as a part-time freelance writer, later transitioning into a full-time blogger. Today, Holly and her husband Greg consistently make between $30k and $40k monthly from running a blog.
#7 Transcription
Here, the job is quite simple: You listen to audio or video recordings and type what you hear. The material can be anything including newsreels to lecture dictations.
Payments are usually calculated per the length of the audio file with the hourly wage at around $17/hr and higher for specialty fields like medical and legal transcription.
How to Succeed as a Transcriptionist
Note that to get hired, you'll undergo a transcription test once you apply for a job on this platform.
As such, if transcription is what interests you… get started with her "FREE 7-Lesson Mini-Course" with Janet Shaughnessy.
She is the creator of TranscribeAnywhere.com and has been offering award-winning transcription training for almost ten years.
#8 Teach English
If you are a native English speaker, you can easily work from home teaching the language to kids and adults in non-English speaking countries. In particular, the service is in demand in Asian countries.
A TEFL Certificate is a common requirement for the job, especially when teaching kids at elementary and high school levels. Depending on the platform, you can also make money giving English lessons to businessmen and would-be tourists.
Get Your TEFL Certification Here
How to Get an At-home Gig as an English Teacher?
You can always start an online teaching business that you can run via a blog through platforms like Skype. But it is worth noting that such a venture may take time to make you real money.
This is why I recommend getting started as a for-hire teacher on sites like
Preply– Earn up to $25 per hour.
Italki– Get between $12 and $15 per hour.

VIPKid- Earn $14-$22 per hour.
Generally, you can make between $10 and $25 as a freelance English tutor. Also, if you are looking for a night job, luck is on your side. The reason is that most of the platforms have students on the other side of the globe, meaning the time difference gets you working late nights or late evenings.
Where To Get Online English Teacher Jobs
#9 Customer Service Representative (CSR)
For most companies and organizations that run 24/7, there is a need for around-the-clock customer support services.
Traditionally, the job was an onsite gig with secretaries manning phones and answering emails from a company desk.
Now, internet connectivity allows you to provide support and services right from your home to anyone across the globe. The job can see you work in fields such as hospitality, tech, sales, and healthcare.
Tasks include providing information on products/services and after-sales services.
Note: A common name for the gig is Chat Operator, a designation that has become popular with the chat feature that now appears on almost all service and sales-oriented sites.
How Much Do Customer Service Representatives Earn?
Freelance CSRs across different industries in the U.S. get a base pay of between $10 and $20 per hour. When the job calls for extra work such as sales or cross-selling products, you can expect to get commissions and bonuses.
It's a fact that teachers earn some of the highest salaries in public services in their respective countries. However, for some, the income isn't enough hence they go looking for side hustles and night jobs that pay well. If you are among those looking for evening and part-time jobs for teachers, try out these platforms:
10. Vipkid
This is a reputable online teaching platform. As a tutor here, you earn up to $22 per hour making it rank among the best after-hour jobs from home. You get to teach Chinese students but you have to be a US or Canadian English teacher.
The work involves teaching via video conferencing using a webcam and headset.
Every lesson takes around 30 minutes inclusive of comments and feedback time. Since you can choose your own schedule, Vipkid is a good late-night online job that pays cash, with the potential to earn approximately $2,000+ in a month, working just 5 hours a day.
Sign up today to become a teacher on Vipkid.
11. Qkids
Qkids is yet another popular online English tutoring platform that helps you earn money by teaching English to Chinese kids. Payments are based on experience and the website allows you to indulge in flexible working hours.
Basically, the platform is similar to VIPKid, but with a few differences touching on pay and scope. For example, Qkids teachers make an average of $6 – $8 per hour.
So, exactly how do they compare, click here to read my VIPkid vs. Qkids Review.
This is a popular online tutoring platform that pays amazing money for you to share your knowledge with the kids who need guidance. Its payment options are still unclear, including how much one gets paid but the payments are believed to be done on a regular basis.
13. Postmates
Are you a teacher in the USA? You can apply for a driving job at Postmates. Started in 2011, it's a company that offers delivery of items like meals, alcohol, and groceries. It's a flexible job with no shifts. You can therefore choose your own hours including after school, evenings, and weekends.
With every delivery, you get to earn basic pay plus tips. This makes it one of the best night jobs that pay well. You are notified any time there is a pre-ordered delivery to be done.
On the downside, this job is only available in the US and Mexico.
14. DoorDash
If driving is your thing, you can work for DoorDash, delivering food to clients as your work-from-home night job. What I like about this company is that you are your own boss and you get to choose when and where to work.
To apply for a job here, you need to be 18 years or older and own a scooter or bicycle. DoorDash is unique since it'll tell you how much you'll earn prior to accepting delivery.
This is a great evening career choice which I actually engage in and make $17 per hour on average. All it takes to hit this earning potential is knowing the best DoorDash times.
This platform is available in the US, Canada, Australia, and recently Germany, New Zealand, and Japan.
15. TutorMe
You can extend your teaching knowledge to other students after class and earn extra income. Available teaching slots on TutorMe include various subjects like SATs, ACTs, math, English, ESL, and more.
The job calls for one-on-one classes for students of varying education levels. On average, a tutor makes about $21 per hour and up to $70+ per hour, depending on the subject.
TutorMe for instance pays $16/hr. This amount can be higher depending on your professional level. Such a pay rate is so good you can even make tutoring one of your full-time night jobs.
16. Humantic
The work process under Humantic might sound a bit confusing. You get paid for listening to audio recordings and reviewing the calls.
All you need to do is give answers to the calls based on the company's instructions. The minimum payout is $10 following which you can cash the money out via PayPal.
17. Proofreading Pal
Next on our list of the top jobs at night for teachers is Proofreading Pal.
Owing to the limited slots for new proofreaders, it is quite important to ensure that you have a good knowledge of the skill. The payments depend on the experience of the person, but typically you can easily get paid $53,255 or more per year.
Check out my latest interview with Peggy, who makes $2,700 a month as a Proofreader from home working part-time.
Related post: Is Proofreading Pal legitimate?
18. Writers Domain
Writers Domain is an online freelance writing platform that aids you to earn money by writing high-quality articles and content. The gigs are usually easy provided you have great grammar and communication skills.
Note that writing is one of the most popular nighttime gigs, leading to low payment rates, so you need to opt for high-paying clients.
Generally, the payments vary depending on the client you are writing for. You can expect to get $15 for an average article and a lot more for outstanding SEO content.
19. Lionbridge
Want to work as an evening work-from-home data entry employee?
Lionbridge is an amazing platform that has a plethora of work opportunities from data entry to testing and interpretation.
Its payments are filled out based on the work and the hours you put in. However, there is an evaluation test following which you can start working as a freelancer on Lionbridge.
20. TextBroker
TextBroker is an online freelancing job platform that allows you to earn money by writing high-quality articles. The platform pays on a word basis and the amount you get paid depends on your skill set.
21. Fancy Hands
Fancy Hands offers online clerical and administrative tasks that help you indulge in "desk jobs" and other work-from-home night jobs. The payments vary from $2.50 to $7 per task depending on the work.
The working hours are flexible and let you easily indulge in night shifts of work. Also, Fancy Hands is good for someone who is looking for supplemental income and a flexible job to work around family obligations.
22. Rev
Next on the list is Rev.com which accepts translators, captioners, and transcriptionists. There are two working shifts, one during the day and one at night.
Rev has jobs around the clock, allowing members to earn at their convenience. The site lets you earn up to $40 an hour from transcription with payments going out every Monday.
23. Pay Per Post
Pay Per Post allows you to earn money by writing reviews for various company products. On successful completion of a job, the payments are done directly via PayPal.
The minimum payout amount is $50.
29. Brainfuse
This is a popular online tutoring platform that helps you earn money by conducting sessions. It pays $10 per session which tends to last for an hour.
So, technically, you can earn around $10 an hour.
As a teenager, you are at that point in life where you want financial independence. Furthermore, some evening jobs are typically fit for kids so, why not you?
Surely, you want money to do things like buy clothes, buy music, go out with friends, or save some for your future. But since you are busy during the day due to school or other house chores, it makes sense to try your luck on part-time evening jobs such as:
24. Dog Walking
Dog walking is among the best after-hour jobs from home for teens. All you have to do is take care of someone's pet while they are away or on vacation. Alternatively, you can also offer pet sitting for extra cash. And the best part is that these are night jobs with no experience required.
Sites like Rover and Wag! can help you get pet-related jobs in your neighborhood.
25. Babysitting
If you have a soft spot for kids, you can watch over someone's child as a babysitter. Luckily, almost all parents do need a babysitter at some point due to work or house chores.
You can therefore offer your babysitting services after school as one of your part-time night jobs. You can alternatively work during weekends, after school, or even make it a full-time evening job.
In addition, babysitting is an enjoyable job since you play with kids to comfort them.
If you can't find jobs around your neighborhood, Care.com and Sittercity are some of the top websites where you can find a job as a sitter.
Typically, applying on any of these websites will get you a response in less than 2 hours, especially on evenings and weekends.
Interesting opportunity: Click here for a babysitting job near you today.
26. LiveOps
LiveOps is an inbound customer service representative platform that pays quite well. The work hours are flexible and even come with 30 minutes of work increments.
Simply known as CSRs, the call agents make between $28k and $40k per year according to Glassdoor.
27. Fiverr
This is one of my all-time favorite freelancer' platforms. Most importantly it's among the largest marketplaces for digital services (like Graphics and Design, Writing, Translation, Business, Tech, and many more).
Jobs on the platform pay between $5 and $10,000, depending on the skill and time required to complete them.
With Fiverr, you can get instant access to a global network of quality freelancers and find everything you need to start your own freelance career.
You can earn money for showcasing your talent and skillsets.
Sign up here to get started with Fiverr Today!
28. Mturk
How would you like to work on jobs from Amazon, the largest online retailer in the world without entering a warehouse?
Register on Amazon Mechanical Turk, an online data entry and transcription job platform that has varying microtasks depending on your expertise and experience.
It has round-the-clock jobs, making MTurk a great option for overnight and flexible gigs.
Further reading: Amazon's Proofreading Jobs for Newbies.
29. Clickworker
This is a popular search evaluation and writing job that pays you handsomely. The payments tend to vary from task to task.
You can directly apply to join a crowd of more than 4.5 microtaskers. Tasks on the site vary depending on your education, be it a high school diploma, college degree, or PhD.
30. Appen Butler Hill
This is yet another platform that has a wide range of available jobs from transcription to search engine evaluation. The minimum criteria for work is to be available for at least 5 hours a week, from Monday to Friday.
Commitment is a must on this platform, even if you have flexible working hours. The payments range from $10-$13 per hour and the cash is released every month in the form of checks or fixed deposits.
31. Language Line Solutions
Language Line Solutions offers virtual language translation and interpretation services to a global audience. This requires you to have beneficial multilingual skills.
The payment is either on a weekly, bi-weekly, or monthly basis, depending on your desired mode.
32. Scribendi
Scribendi is an amazing work-from-the-home platform that allows you to earn from proofreading and editing tasks. All you need is prior experience in the field and amazing English knowledge.
Also, you must undertake a test before you get selected. According to Glassdoor, Screbendi $20 to $40 per hour to remote editors and proofreaders.
33. User Testing
This is a popular late-night and evening job platform that pays you for visiting and testing out various websites and applications before they are made a life for the users.
It pays around $10 for a task that lasts up to around 20 minutes. The site is available worldwide and does not require previous experience from new applicants.
Related Reading: Where to Get Testing Jobs
34. Time Etc