Babysitting is one of the most popular ways of earning decent money for teenagers across the world.
Luckily, there are plenty of babysitter jobs for teens with a sense of responsibility. Yes, you might be surprised to find "babysitting jobs for 13-years old in your area".
Nowadays, young adults are always looking for ways to make money and earn respect. And babysitting is one such widely opted job, as it doesn't require any educational qualifications, academic excellence, or area of expertise.
EASY MONEY HACK:

Survey Junkie – Survey Junkie is 100% legit and has a 4-star rating on Trustpilot. Their surveys are short, easy, and you can pick and choose which surveys you want to take redeem for gift cards or PayPal cash – Click here to Start earning now!

Nielsen App – Get rewarded just for using the Internet as you do today! Downloading the Nielsen app on your mobile device unlocks up to $50 in rewards points per year, redeemable via PayPal or gift cards – Install the Nielsen app just like that!

Vindale Research – The biggest plus about Vindale Research is many of their surveys pay quite well. Each survey can pay you anywhere between .50 to $50. So, there is a good chance that you can earn good money from a single survey. The best part is that you get instant $2 FREE when you sign up for Vindale Research.

Pinecone Research: Earn $3 – $5 per survey & up to $7 per product test – Sign up now.
Teenage Babysitting: Nanny Jobs for Teens
In my opinion, teens are in an awkward stage in their lives; they are too young to be considered as an adult and too old to be included among kids. They crave respect and yet have some of their playfulness left. Babysitter jobs for teens solve both problems. Teens get to prove their leadership and responsibility, while they can still have some unadulterated fun.
So, to help out these young adults, I have a list of websites that list out teenage babysitting jobs. Take a look!
1. Sittercity
Job Profile: Babysitting, Pet Sitting, Housekeeping, and Senior Care
Earning Potential: Around $15 on an hourly basis.
Availability: United States
Sittercity is actually a 1-million-strong caregiving community in the United States that provides excellent services, not only in babysitting but also in pet sitting, nannying, housekeeping, and senior care. This is probably one of the very websites that has a four-step screening process for their babysitters to get the best match for both the sitters and the parents looking for them.
You will be sorted on the basis of reviews, interviews, and background checks once you create a profile on this website. Besides, they review each babysitter's profile by verifying their identities. Moreover, the parents also have the option to run their own background checks through the app. They usually connect a babysitter with parents looking for someone to take care of their child within nine seconds on average.
2. Care
Job Profile: Babysitting, Nanning, Pet Sitting, Special Care, Housekeeping, and Senior Care
Availability: Worldwide
Care.com is indeed the largest community of caregivers that currently operates all over the globe. Besides babysitting, they offer services like nannying, tutoring, pet sitting, senior care, housekeeping, and special care. They have already helped more than 25 million clients from more than 20 different countries to get the help that they need for their child. Besides, they recently introduced their revamped 'Date Night' engine that works on three steps.
Joining this website is quite easy, although they do a proper background check before giving any final approval. Once registered, babysitters can also get reviews from the parents to increase their visibilities in the search engine. The parents with premium membership now can also do their own background checks through a unique feature in the app. Signup for Care.com and get started today
3. Babysits
Job Profile: Babysitting
Availability: Worldwide
Babysits offers one of the most user-friendly platforms for both the babysitters and parents. You can easily get in contact and plan an appointment through the easy platform of this website. This is also one of the very few websites that offer freedom and flexibility to the babysitters. They are also one of the few companies in the care-giving industry that do not take any commission from the earnings of their members.
You can easily join this platform if you are at least 18 years old. However, they now have a unique badge system that automatically ranks the babysitters, depending on the reviews that they get from parents. A better badge can earn you better visibility on this website, besides a good increment in your hourly rate. They don't have any background verification policy for their caregivers now.
4. Sitters
Job Profile: Babysitting
Availability: United Kingdom
Whether you are a teenager looking for the first job or a seasoned nanny, this unique website called Sitters has a tailored opportunity for all. It is one of the very few websites where you can create your own private network depending on the recommendations from your friends and previous clients. Parents mainly put a request across in their own private network on this app to get a babysitter.
This website has a unique timekeeper and calculator that automatically calculates the earning for you after each of your babysitting sessions. Besides, they have the in-app payment facility to make your payment system absolutely hassle-free. You can also use this platform via text messages even if you don't have the app installed on your phone. Right now, they don't have their own verification system for their babysitters.
5.

Zum
Job Profile: Kid transportation and Babysitting
Availability: United States
Unlike the rest, Zum is not a traditional babysitting platform where parents mainly look for someone to take care of their kids in their absence. This website actually focuses on finding someone who can provide transportation to the kids, i.e., take the kids out for playing or to somewhere else. This tech-forward company wants you to arrange transportation for their clients to ride their kids from school or from their friend's office. And that way, you can help carpool several kids, too, to make more earnings per session.
Right now, they strictly operate in a few cities in the United States like California, Florida, Arizona, Illinois, and Texas. However, they also have an expansion plan on their mind. Besides the usual transportation for the kids, you can also opt for babysitting or chaperoning, although you have to commit at least two hours per session. Joining this platform is also very easy if you are a permanent citizen of the United States.
6. SitterFriends
Job Profile: Babysitting
Earning Potential: Minimum $12 per hour
Availability: United States
SitterFriends is quite a new player in the caregiving industry as it launched in early 2017. However, they already have a strong presence due to the amazing interface and for the services that they now offer. They are one of the very few websites that include a state and federal background check for each of their babysitters. Besides, they also review the social media accounts of each of the applicants.
The initial application process will hardly take a few minutes to complete. However, you do need to test for a kid before they finally list you on their website. Once approved, they will link a tracker to your smartphone that will help the parents to monitor your activities when you are babysitting their kids. Right now, they are offering around $12 hourly rate to their babysitters, although it can go higher depending on your experience.
7. Bambino
Job Profile: Babysitting
Earning Potential: Set your own rate & Schedule
Availability: United States
Bambino has already made its name as one of the most popular caregiving community apps. They mainly connect you to the people looking for a babysitter in your neighborhood or in your friend circle. And for that, they want you to log in through your social media accounts like Facebook. You need to be at least 13 years old to start the application process. However, you need to be 18 or above to become an elite sitter on their website.
You'll only need 1 recommendation to get started with Bambino, after which your profile will be instantly visible to neighborhood families.
This app also has a unique feature where the parents can directly pay you through the platform itself. You can easily set your own rate anytime on this app. And before the start of each babysitting session, this app will automatically calculate your potential earnings.
8. Sitting Around
Job Profile: Babysitting co-ops
Earning Potential: In-app coin exchange
Availability: United States
SittingAround doesn't actually work quite in a similar manner as the traditional caregiving communities. Rather than the cash benefits, they mainly focus on the mutual benefit for the parents. It means if you are a parent then you can join a co-op with another parent in your locality or neighborhood. And with each of your co-op parents, you'll have a sitting exchange program where they will babysit your kid when you need and you have to do the same.
This is the website that involves no physical money; instead, it exchanges babysitting time among parents. So, if you are a young parent, guardian, or caregiver who needs his own time for work, you can take good advantage of this website. This website operates on a unique point system where you earn some points for the time that you spend babysitting for others. In turn, you can use those points to arrange a babysitter for your own kid or family.
9. UrbanSitter
Job Profile: Babysitting
Earning Potential: Set your own rate
Availability: United States
UrbanSitter is actually the Uber of the babysitting industry. It is probably the only website that has a 3-minute or less response time if any parent requests for a babysitter. And with this blazing-fast support rate, they now have their expansion in more than 60 cities all over the United States. Besides, they currently have more than 150k registered members on their platform. They don't charge anything from the caregivers; instead, take a small fee from the parents.
As a babysitter, you will feature in the search results of the parents after being filtered on the basis of locality, pay rate, or even experience. Parents can also make an appointment and pay right on the app. The joining procedure is also very simple, although they do a thorough background verification for each applicant before giving the final approval. This app now also has a unique badge system. A badge of higher rank can earn you better visibility and a high asking rate.
10. Bubble
Job Profile: Babysitting
Availability: United States
In the last few years, this unique babysitting platform called Bubble gathered huge popularity due to its user-friendly interface and impeccable customer support. It is one of the very few caregiving communities that run mainly on a recommendation model. So, they only suggest a particular babysitter to a parent if that sitter is suggested by friends or other parents. This system definitely increases the trust factor.
Joining this platform takes just a few minutes and it is now completely free. However, you have to go through a complete background and identity verification process before earning the final approval from their side. Once approved, you can ask other members of this website from your locality to vouch for you. More recommendations can earn you much better visibility on this platform.
Also Read:
11. Helpr
Job Profile: Babysitting
Availability: United States
Helpr recently made a good buzz in the media for providing excellent childcare services. The founders mainly launched this platform while keeping in mind the needs of working parents. This website mainly focuses on high-quality backup childcare that is also quite affordable. This is also one of the very few companies that also offer childcare services for as little as just three hours. So, you can also join their team of babysitter even if you don't want to invest a good chunk of your time per day.
Their typical babysitting profiles include graduate students and kindergarten teachers, although you can apply to become a part of their team even if you are a teenager. However, they do give preference to the people having previous experience in the childcare industry. After the application process, you also have to go through a background verification process followed by a social media evaluation.
12. SeekingSitters
Job Profile: Babysitting

Pay: You can pocket around $10- $15 per hour on average.

Availability: United States
SeekingSitters recently made its name as one of the most popular caregiving communities operating all over the United States. It mainly focuses on providing the parents the required babysitter depending on their preference and affordability. It is probably one of the very few websites that do a background check through a private investigator to each of their applicants to ensure the highest trust standard for the parents.
The initial interview process is quite simple, and it takes just a few minutes to complete. However, you do need to appear for an interview, followed by an identification check to get the final approval from their side. This website also offers parents to pay directly through the site itself. So, you don't need to face the awkward situation of asking the parents for money after each of your babysitting sessions. The signup process is chargeable at $6 per month and $30 per annum.
13. eNannySource
Job Profile: Babysitting
Availability: United States
The website eNannySource focuses on providing parents the kind of babysitter who can double as housekeepers. They also have a particular segment for part-time and live-in nannies. So, if you only want to invest a few hours per week in babysitting, then this is definitely the right place for you. This site also has its own unique app that has many helpful sections for babysitters, such as the Nanny Success Kit.
Right after the initial application process, they do thorough background research on each of the applicants. Besides, they perform checks at frequent intervals. So, your profile can be rejected if you fail to appear within 30 days of the verification process. This website also has a unique feature that allows you to set your own rate. However, the base rate will vary according to your expertise and experience.
14. Babysitters4Hire
Job Profile: Babysitting
Earning Potential: Earn $15 on an hourly basis on average.
Availability: United States
Babysitters4Hire is one of the oldest players in the babysitting game. With more than 20 years of experience, they have now come with a revamped look and a user-friendly interface that is easily accessible for both babysitters and parents. This company is now also affiliated with reputed caregiving communities like Nannies4Hire and Care4Hire. It is also among the very few websites that offer each parent complete freedom with the selection process.
Gaining access to this website is also quite simple as you need to open a free account with your email and phone number. You will then have to fill up the interview questionnaire, followed by a reference form. Once selected, your profile's visibility will be turned on automatically so that parents can find you with ease. You can set your own hourly rate on this unique app. With a premium account of $20 on a monthly deal and $100 on an annual deal, you can try to earn your income.
15. TaskRabbit
Job Profile: Micro tasks
Availability: United States
TaskRabbit is one such website that will not only solve all your babysitting needs but also provide whatever assistance you require for a particular day. From grocery shopping to senior care, all assistance services are provided by this website. And since its establishment, it has earned its reputation as one of the most trusted companies in the US.
You can easily join as a tasker on a part-time or full-time basis for this company. You just need to follow some simple steps to complete your profile on this website. Once approved, you can then select your preferred tasks. One of the best things about this website is that each job of this website is completely insured. Besides, you'll get direct payment from the company itself.
Conclusion
Now that you know how to find the right babysitting jobs, don't delay the process, and find yourself the best job. However, if you are new at this, remember that babysitting is not everyone's cup of tea, and it is, in no way, an easy job. There is a lot to consider before you choose this, starting with your level of comfort and liking for children. And, while it is not mandatory, it is a good idea to get certifications and training to become a qualified babysitter. But if you're already qualified and experienced, then get started!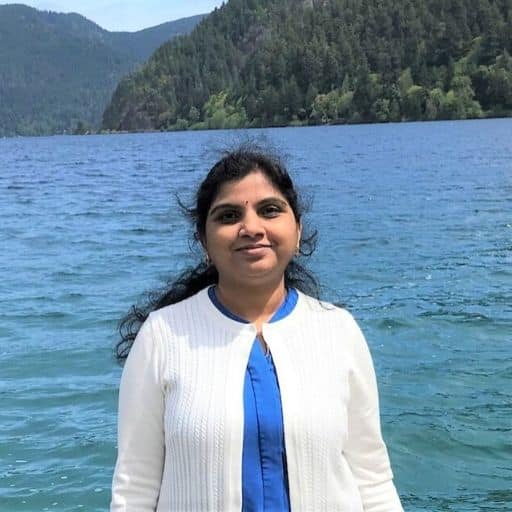 Hey Folks, thanks for stopping by my blog!
I'm Swati. I'm a mom, side hustler, full-time blogger and a millennial work-at-home expert featured on Forbes, CEO Blog Nation, Referral Rock, Vital Dollar, and Databox blog. I embarked on this impeccable journey to expose my online monetary experiences and help you all earn money from home. Come join my make money revolution and attain financial freedom – it's not as hard as you think!