Whether you're planning to shoot videos for starting a profitable YouTube Channel that is share-worthy? or learn to film for your own good?
Keep in mind that, a video is a very powerful medium that has a huge potential.
You know what?
Lack of quality in your videos can lead to instant rejection. Just as in photography, videography also requires a bit of know-how.
But before that, get ready to upgrade!
Choosing a good vlogging camera will give you better video quality, more options, and an all-around better vlogging experience is exciting.
Here's my top pick for the best affordable vlogging camera to simplify the selection process.
Editor's Choice:Canon EOS Rebel T7 DSLR Camera
Canon EOS Rebel T7 comes in at around $475+.
The 24.1 MP camera features a CMOS image sensor that allows you to take stunning pictures. In addition, it offers crisp and clear, full HD videos and video recording.
As this model comes equipped with Wi-Fi and NFC capabilities, you can instantly share your captured media online!
Other key features and benefits include:
18-55 mm Lens

24.2 megapixel APS-C "Dual Pixel CMOS AF" sensor

Superior autofocus performance with a 9-point AF system

Optical Viewfinder with approx 95% viewing coverage

Wi-Fi & NFC integrations

Built-in Flash (works with remote controller) and a lot more
To see all the Canon EOS T7 features, you can find more information here
Besides that, it offers a lot more control, and you can buy interchangeable lenses for indoor, outdoor, nighttime, long-distance, and other shooting conditions. This is can be a huge difference-maker for many vloggers.
If you're looking for very good video quality for your YouTube channel and vlogs, this is a great camera to go with.
Check out this ultimate list of 15 best flip-screen cameras over and under $500
How to Shoot YouTube Videos [10 Tips]
Vlogging is not as easy as it looks, but not tough either. Luckily, I learned how.
So, Don't worry – I got you covered with some cool tips that helped me unlock the basics of Vlogging and become a better videographer.
If you keep these tips in mind, you can also easily create your own beautiful videos, set them apart from the crowd, and procrastinate your passion for the world.
1. Get in Close
The classic beginner mistake is to shoot a wide shot of a scene, forgetting that video is an inherently close-up medium.
For instance, the beginner will shoot a head-to-toe shot of a mom attending to her baby.
While, the professional will take a close shot of the baby's face, with the mother's adoring face staring at the baby in the background.
So, you need to get in close, where the emotions happen.
Likewise, If you're shooting an interview, only use a two-shot. Concentrate on people's faces, and take a closer shot. It should be like two people talking to each other.
2. Notice the background
In the heat of shooting, you might not concentrate on the background. You might be immersed in capturing their expressions while watching what they're doing. Only when you start editing, do you notice the unpleasant background, you've overlooked.
Here's a tip from a friend of mine who worked with Pro-directors in movie making.
Try to place your subjects in front of something that is more pleasing to the eyes like trees and potted plants.
3. Make it Steady!
A shaky video is no fun to watch. Whether you're using a mobile or a video camera, mount it on a tripod.
When shooting video while using a tripod, the image stabilization is active to compensate for a slight camera shake.
Unless otherwise, your camera compensates for image stabilization (only high-end cameras do) and all types of movement for beautiful results, go for a tripod.
Stabilizers and tripods allow you to keep your camera, smartphone, or mobile device still when taking a video.
Tip: If a tripod or stabilizer is a little too costly, leaning against a wall will stabilize your shot to a certain extent. If you're shooting with your smartphone, you can rest your phone on other physical supports like tables, chairs, desks, shelves, etc
4. Let there be Ample light
The difference between an amateur and professional video is having good light. The more light, the better it will look.
Try to shoot outdoors to get as much light on the subject as possible and shoot during what the photographers call the 'The Golden Hour'.
The hour right after sunrise and just before sunset, when the sun is lower in the sky. When the sun is directly overhead, it casts shadows on the subjects' faces.
Tip: Either carry a battery-operated light, set up lights wherever possible or shoot in brightly lit areas.
This Neewer CN-160 (160-LED Video lights) along with Camera Collapsible Diffuser Mini Softbox (Premium-grade reflective and diffusive material created for soft and even light coverage to remove shadow) are easy to install and use and will make a great addition to your video shooting, photography or studio for optimum illumination.
It can be mounted to any standard hot shoe on most DSLR or digital video cameras as well as tripods and light stands.
5. Don't forget to record
Let's talk about sound effects now. Unfortunately, your video automatically records all the sounds surrounding the scene and there is no way you can escape that. Try to get your subject(s) as close to the microphone as possible.
If you can afford, clip a wireless mic onto whoever is speaking, and at the same time, capture the sounds of everything that's happening in the scene with the mic that's on your camera.
If you're using a smartphone to shoot the video use your hand to cover around the phone's microphone (but don't completely cover it). This way, unwanted noise can be reduced, which might minimize the disturbance.
Many audio and video editing Softwares like 'Adobe Soundbooth Final Cut Pro X' come with noise filters that help identify the noise and help remove it.
If you're looking for a compact, lightweight on-camera Microphone then Rode VMGO Video Mic GO can be your best bet, as it delivers clear, crisp, directional audio with incredible ease of use.
Its tight pickup area focuses directly in front of the microphone, reduces other surrounding sounds, and ensures that your subject is isolated from distracting background noise.
It doesn't require any battery and runs efficiently with the camera's plug-in power. All you need to do is plug in and GO.
6. Say No to Digital Zoom!
Zoom is done to get a closer shot of your subject. But before you do that, consider for yourself if you really need it? If you can't think of a really good reason, don't zoom or pan.
If you must zoom or pan, do it slower than your instincts tell you to do. Turn off the digital zoom from within the camera's menu system.
Why? No! Professional cameras like SLR & DSLR come with 'Optical Zoom', wherein the camera lens moves closer to the subject in order to capture a photo or a video.
Whereas, smartphones make use of 'Digital Zoom', where instead of moving closer to the subject, it enlarges the image captured through the phone lens.
As a result, your video looks, well, awful. Stick with your camera's optical zoom, which relies solely on the lens for magnification.

7. Give a Sufficient Headroom
Another classic beginner mistake is headroom misjudgment.
There were many instances when I cut off my subject's head while framing them in the viewfinder. You should be able to decide upon the amount of headroom required.
Also, keep in mind, it's inappropriate to give too much headroom. By doing so, your subject might be appearing like a miniature with tons of space above his/her head.
8. Frame Your Shot!
Canny photographers, follow the 'Rule of Thirds' while shooting a video.
According to Wikipedia, "The rule of thirds is applied by aligning a subject with the guidelines and their intersection points, placing the horizon on the top or bottom line, or allowing linear features in the image to flow from section to section.
In simple, imagine a tic-tac-toe image over your viewfinder, the lines intersect at four points.
As per the above rule, you should be able to frame your subject at one or more of those spots.
The main reason for observing the rule of thirds is to discourage placement of the subject at the center, or prevent a horizon from appearing to divide the picture in half."
Here is a picture cropped without and with the rule of thirds!

9. Shoot B-Roll!
B-roll is the extra footage captured to supplement the primary video to have greater flexibility when editing. B-roll can be anything like additional video footage, still photographs, animation or other graphic elements.
Most people don't realize that they might need as much video when they're shooting, but they actually end up needing it when they're editing.
So, when you're shooting something, stay on that shot about five seconds longer than you think you'll need. That way, you'll have more options in the edit session.
For example: if your subject is talking about horse-riding, make the effort to get some shots of horses, people doing horse riding or something related. Shoot a lot.
Allow yourself as many options as you have time to shoot. It's "Better to have it and not need it than need it and not have it".
Tip: Having plenty of good b-roll makes a video more powerful.
10. Special Effects
Many cameras come with alluring built-in special effects. Although these effects can be fun, use them sparingly—or not at all.
Better you should start with pristine color video, then apply special effects using your editing software. Your editing software gives you far greater control and greater variety as well.
Once you're done with the shooting, you'll need to learn to edit the entire footage into a short video around 5 mins. Editing is really easy too. The basic video editing software is included with Macs and PCs.
If you have a Windows PC, the most popular video editing software includes Adobe Premiere Elements.
Windows XP and Windows Vista include a full-featured video editing program – and it's free! The program is called Windows Movie Maker, but it's not as sophisticated as the premier ones. It includes all the features you need to do basic home video editing.
If you're a Mac user, you can edit YouTube Videos free with Apple's iMovie software already installed. Like Windows Movie Maker, iMovie is a surprisingly full-featured video editing program.
Excellent video editing apps are now available for smartphones as well. You can even do video editing directly on the Youtube interface and quickly upload them to your channel.
Try to keep your video short!
The good news is that the videos to be posted on Youtube, Vimeo, or any Video hosting site work best if simple. Keep in mind that, ideas are more important than technique when it comes to shooting videos for Youtube or for the web.
If you manage to imbibe these few basic concepts you can pretty surely improve your filming capabilities.
What tips or advice would you give to other filmmakers who are yet to shoot videos for their YouTube channels?
Related Read: How to Earn Money Uploading Videos?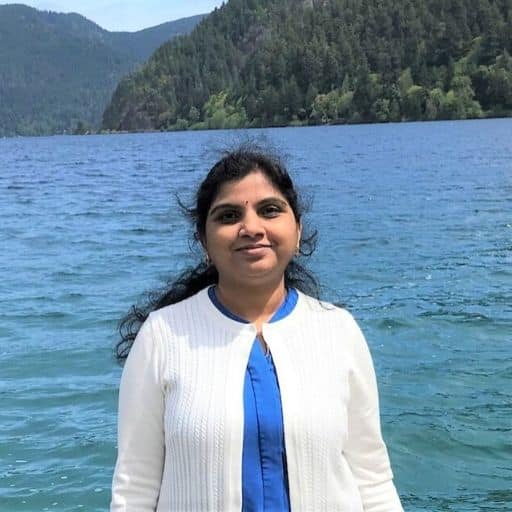 Howdy Folks, thanks for stopping by my blog.
I'm Swati, a proud mom, dedicated side hustler, full-time blogger, and a recognized millennial work-at-home expert. My expertise has been featured on esteemed platforms such as Forbes, CEO Blog Nation, Referral Rock, Vital Dollar, Databox blog, and many more. I have embarked on this incredible journey to share my firsthand experiences in the world of online income generation and to assist all of you in earning money from the comfort of your homes.
Join me in my mission to revolutionize the way we make money and achieve financial freedom. Trust me, it's not as challenging as it may seem!
Together, let's explore the boundless opportunities and pave our paths towards a prosperous future.