If you are looking up Wholesale2B, chances are you already know about dropshipping, maybe even own a store. About 33% of online businesses are dropshipping stores, bringing about more intense competition.
Dropshipping tools like Wholesale2B have become very popular as a way for sellers to gain a competitive advantage. They make the process less hectic, allowing you the resources to focus on other money-generating aspects of your business.
Whereas there are many tools available today, not many offer such a comprehensive all-in-one integration.
In this extensive Wholesale2b review, we shall uncover all there is to know about the platform, its different features, capabilities, and so on. By the end, you will be able to tell whether it is the right partner for you.
What is Wholesale2b?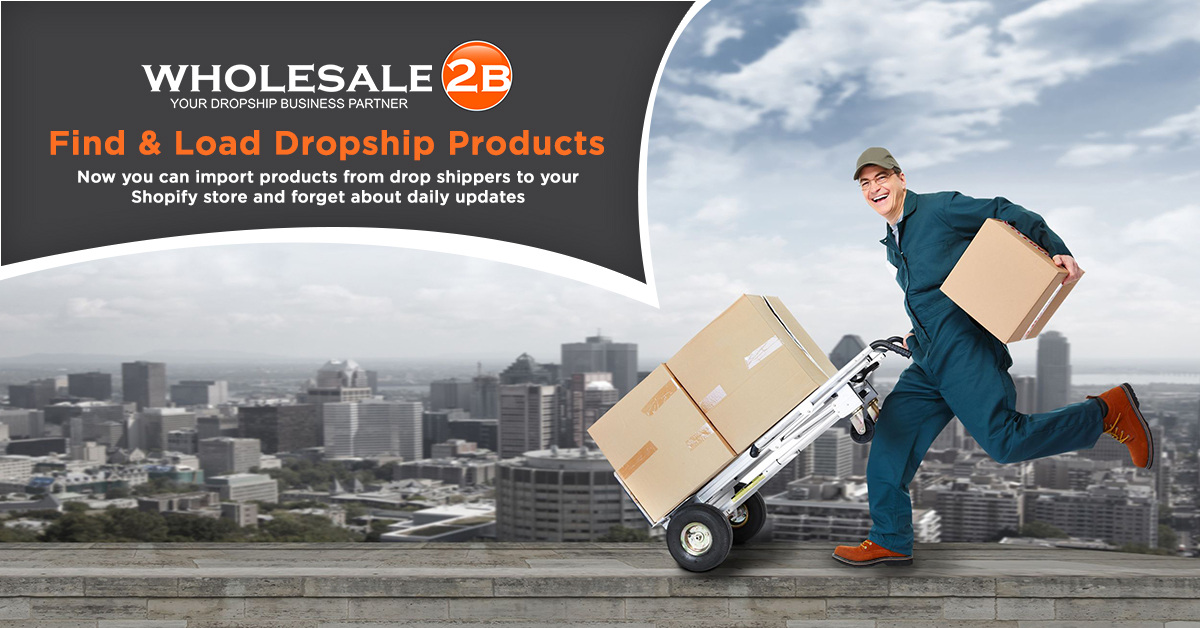 This platform describes itself as your "one-stop-shop" for all Wholesale dropshipping needs.
On the site, you will find millions of products from almost any niche. Numerous service packages for different store platforms, automation capabilities, and a range of other dropshipping services are available. All these are explicitly optimized for dropshipping stores.
You can simply create a free account on the platform for a start, which allows you to look around deeper. On this account, you get to check out all the products in different categories like clothing, sports items, home décor, musical instruments, pet supplies, etc.
First, you find products, suppliers, and packages that suit your needs. Then, you can go ahead to signup and start your dropshipping business. Further along the line, you may find other additional features useful, like product automation and order fulfillment features.
Notable Features of Wholesale2B
Here are some notable features of this wholesale drop shipper;
1. Automation
The platform's automation features are almost unmatched. The system handles everything with a few clicks, from uploading products to processing orders to dealing with suppliers. Automations like these make your dropshipping experience as simple as possible.
Additionally, it saves you the hassle of dealing directly with multiple suppliers. Instead, Wholesale2B does that for you automatically. Though you can still choose to do this manually, utilizing the automated features will save you a lot of valuable time and resources.
2. Ease of Use
Using Wholesale2B is relatively straightforward. Your only delay may be analyzing the services to find what works for you.
Otherwise, everything is laid out in different packages so that you can find exactly what suits your needs. If you are running your business from a third-party platform, it also offers several integration apps.
You can start with the free package and test the platform before you decide to pay. However, you won't be able to make any sales on the free plan.
Furthermore, across all the different packages, the user interface is quite intuitive. So, you can quickly figure out the platform and core functionalities.
In case of any hiccups, there is a large pool of information on their website, YouTube page, and others to help new users navigate the system.
3. Product Catalog

Wholesale2B has an extensive product catalog with over 1.5 million products. And, all these products are available to view for free. With the product search function, you can find the best products and suppliers from any niche. Furthermore, you can narrow down your search with the numerous filters available.
Not convinced about the prices? The tool enables you to compare prices from Amazon and eBay.
Additionally, the platform keeps you on your customers' right side by continually monitoring and updating the inventory. That way, you won't take orders for sold-out items.
4. Third-party Platforms
Wholesale2B supports dropshippers using other third-party platforms as well.
This integration capability makes this tool a must-have for any dropshipper. Even when you already have a store on platforms like eBay or WooCommerce, it caters to you.
They have dedicated packages with high compatibility for different marketplaces, starting at $29.99 per month. With these packages, you can streamline the process of adding products to your store and processing them, automating, updating inventory, etc.
With a specialized package, you still have access to the platform's product database. So, you can continuously compare and update your store. After processing orders, it will send tracking codes to your marketplace account.
5. Wholesale2b Pricing
Good news! Wholesale2B is one of the only dropshipping services that allows you to check products for free – Click here to activate your free trial.
When you need to launch your dropshipping business, they have multiple service options catering to different customer needs. This makes it useful for every kind of dropshipper.
So, whether you want a custom size or want to run your store from another platform, there is a specialized package available.
The packages allow for monthly and yearly payments. Premium options on Wholesale2B depend on your specific needs.
a. Wholesale2b eBay &Wholesale2b Amazon
If you want to dropship off eBay and Amazon, this tool has just the right packages for you. Dropshipping on both marketplaces comes at a $37.99/month and $287.99/year price tag.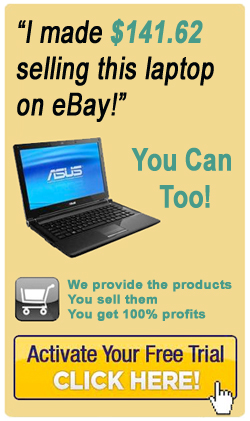 The account comes with multiple features like:
1 click order processing at 3% fee

Tracking codes sent to eBay and Amazon accounts

Push unlimited products to your store

Automated inventory updates
b. Starting a New Dropshipping Site
If you want to start from scratch, Wholesale2B can make a professional dropshipping website for you fast with a custom domain. Furthermore, you can easily customize the site to your taste on your dashboard and change logos, colors, fonts, etc.
A basic website setup will cost you $39.99/month or $147 for a one-time setup.
The premium option will give you a more professional site and cost you $49.99/month or $257 for a one-time setup.
This package comes with privileges like
Advanced website features

Multiple SEO options

Full store customization

Automated inventory updates
c. Wholesale2b Shopify: Adding an Existing Dropshipping Store
Some dropshippers already have their stores on other platforms like Shopify. This is not a problem. Wholesale2B provides integrations for multiple platforms. Dropshipping on third-party platforms costs $29.99/month.
With the third-party integrations, all you must do is create your product list and import it to your store. You can then take orders and process them with 1 click. Customers pay directly to you. Wholesale2B also helps you configure your feed within a day, so your store can be up and running as soon as possible.
These integrations include:
Shopify

BigCommerce

Ecwid

WooCommerce

BigCommerce

Bonanza

Weebly
d. Downloading CSV files
If all you need is product content for your business, then the Wholesale2B CSV plan is for you. At a monthly fee of $37.99 or a yearly fee of $287.99, you get:
Up to 10,000 products from your niche

Original product images and URLs

Automated inventory updates

Up to 3 supplier feeds
e. Dropship Analytics
To guide your marketing and business decisions, Wholesale2B provides an affordable analytics plan. For a monthly fee of $10 and a yearly fee of $89.9, you gain access to data over the past 5 years, the best buyer locations, the best product categories, and market trends.
You can use the analytics app with any of the other packages too.
Wholesale2b vs Salehoo: How does Wholesale2B fare against competitors?
Compared to some of the other top players in the market, this tool offers more flexibility, competitive pricing, etc., and addresses most of your dropshipping pain points.
| | | | | |
| --- | --- | --- | --- | --- |
| | Wholesale2B | Oberlo | SaleHoo | Inventory Source |
| Automation | Yes | Yes | Yes | Yes |
| Pricing/month | $29.99-49.99 | $29.90-79.90 | $67/year | $99 |
| Products | 1.5 million | 30,000 | 2.5 million | 1 billion |
| Third party integration | Yes | Shopify only | Limited | Yes |
| Free plan | Yes | Yes | No | Yes |
Unlike other competitors like Oberlo, the free plan mainly allows you to view products, but you can't make any sales.
The platform also has products from only about 100 suppliers, which is relatively less than others like SaleHoo. However, it is continually increasing this number to provide more multiple alternatives for dropshippers.
Wholesale2B Pros and Cons
Pros
1. Many products
The product catalog of 1.5 million+ items gives you numerous options for profitable products to add to your store. The products are from all major niches like clothing, electronics, pet suppliers, etc.
2. Third-party platforms
The multiple third-party app integrations on this tool provide an excellent opportunity for store owners on other platforms. At an affordable monthly or yearly fee, you get to sync your store with the tool or even set up a new one. Then, you can enjoy all the added benefits that come with Wholesale2b.
3. Extensive learning resources
There is a vast pool of knowledge about the platform online. You can access this information on the website, YouTube, etc., in video and text format. This information becomes useful when you have any trouble with using the platform.
4. Insights and analytics
Wholesale2b's analytics tools provide valuable data for your dropshipping store, unlike other competitors. With such insights, you can analyze market trends and therefore be able to choose the right products and use the right strategies for your store.
Cons
1. Restrictive free package
The platform has a lifetime free package that only requires you to signup for free to access. However, this package mainly allows you to view the product catalog and look around at basic features. You cannot make sales until you get a premium package. However, it is enough to get a feel of the platform before you decide to use it.
2. Order charges
On Wholesale2b, you will pay a 3% charge on the total order costs, which may be a problem for some people. Yet, when you compare this fee to the total cost of manually handling your dropshipping activities without the tool, it is worth it.
3. Few suppliers
Compared to other platforms, the Wholesale2b platform supports relatively fewer suppliers, only about 100. However, they are all certified and offer thousands of high-quality products each. The platform is also working to increase the number of suppliers gradually.
Verdict
Wholesale2B is one of the best dropshipping companies out there, even with minor hiccups. It is worth it for drop shippers seeking convenience and quality at a reasonable price.
The platform puts millions of profitable products and certified suppliers at your disposal at competitively priced rates. And, with their highly automated systems, you can streamline your business activities and maximize your store's performance.
With tons of Wholesale products to chose from, started selling on eBay, Amazon – get started with Wholesale2b right now!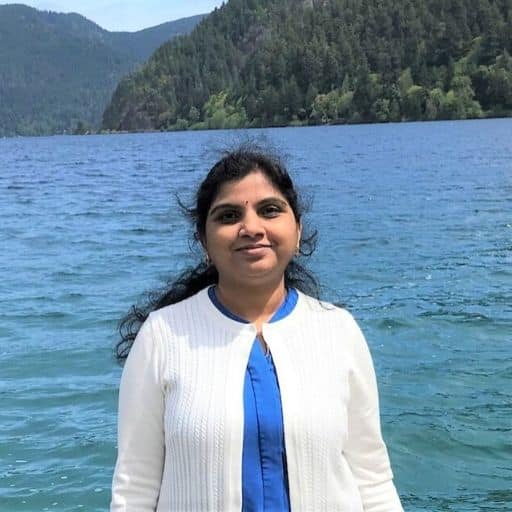 Howdy Folks, thanks for stopping by my blog.
I'm Swati, a proud mom, dedicated side hustler, full-time blogger, and a recognized millennial work-at-home expert. My expertise has been featured on esteemed platforms such as Forbes, CEO Blog Nation, Referral Rock, Vital Dollar, Databox blog, and many more. I have embarked on this incredible journey to share my firsthand experiences in the world of online income generation and to assist all of you in earning money from the comfort of your homes.
Join me in my mission to revolutionize the way we make money and achieve financial freedom. Trust me, it's not as challenging as it may seem!
Together, let's explore the boundless opportunities and pave our paths towards a prosperous future.